Moving house is a huge task, and it can be stressful. You must worry about packing everything up, getting it all to the new place, and then unpacking it all again. That's why you need a professional removals company like Mitchells Moving Company. We've been in the business for decades and know how to handle every kind of move. We'll take care of everything for you so that you can relax and focus on other things. Not only do we offer removal services in Swanscombe that are tailored to your specific needs, but we also treat your home with the utmost respect. We understand that moving is a huge undertaking, and we want to make it as stress-free as possible for you. Contact us today for a free quote!
If you're looking for the best removals company to help you on moving day in Swanscombe, call us on 0800 023 4610.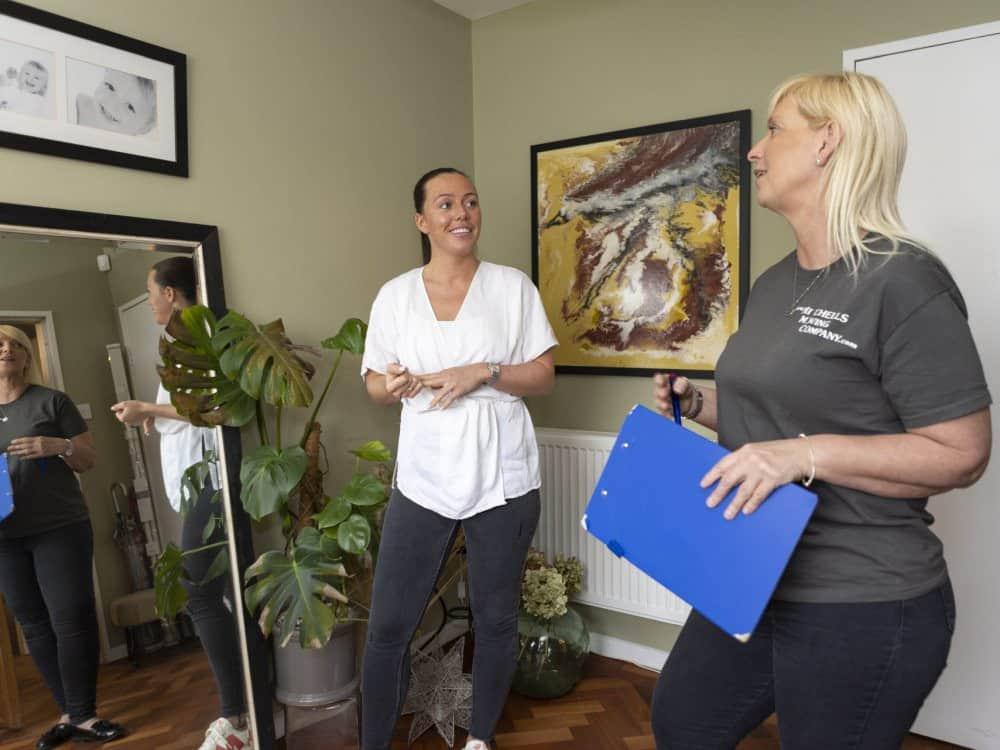 Why choose Swanscombe?
Swanscombe is a village located in the Borough of Dartford in Kent. Swanscombe railway station provides the area with links to central London. There are a couple of primary schools in Swanscombe, as well as the Ebbsfleet Academy secondary school. The region has a few attractive open spaces, such as Broomfield Park and Swanscombe Park. Another popular attraction is the Swanscombe Heritage Park which is renowned for its past archaeology finds. Swanscombe Skull Site National Nature Reserve is popular, with its wooded paths and play area making for a good day out. If you are seeking a further source of entertainment, Swanscombe Leisure Centre has a gym and sports hall available. Overall, Swanscombe is an appealing place to live.
How can we help with
removals in Swanscombe?
Moving is a huge task, and it can be difficult to know where to start. It's easy to become overwhelmed when you're planning a move – there are so many things to think about! Packing, transportation, storage… the list goes on. Mitchells Moving Company can take care of everything for you. We provide a full range of removals services in Swanscombe, from packing your belongings to transporting them and storing them in our secure facilities. We'll make sure your move goes as smoothly as possible, with no stress or hassle involved.
Why choose Mitchells Moving Company
for removals in Swanscombe?
Mitchells Moving Company is the perfect choice for removals in Swanscombe. We're a family-owned business with years of experience in the industry. We offer a comprehensive service that includes everything from packing your belongings to dismantling and reassembling furniture. We also have an excellent reputation for being reliable and trustworthy.

Industry experience dating back to 1980
You've probably heard some horror stories about people's possessions being damaged or lost during a move. We're a family business with some staff with over 40 years of experience in the industry. Our team knows the best ways to keep your belongings safe and transport them reliably. We're also fully insured, so you can rest assured that your possessions are in safe hands.

Personal communication with customers
Moving is a busy and stressful time. You have a lot of things to worry about and communicating with your movers shouldn't be one of them. With our personal communication service, we'll take care of everything for you. We'll keep you updated on the status of your move, answer any questions you may have, and make sure you're happy with the service you're receiving.

Start-to-finish services
Start-to-finish services from Mitchells Moving Company is the solution for busy homeowners who want peace of mind. We take care of everything, from end of tenancy cleaning to removal and disposal of your old furniture. You can rely on us to get the job done right, on time, and within budget.

Modern, detail-oriented processes
Without a solid plan in place, moving day can quickly turn into a chaotic mess. You'll be running around like a headless chicken trying to get everything done on time. Our team of experienced professionals have the knowledge and tools to help make your house removal go as smoothly as possible. We use modern techniques and equipment to reduce stress and ensure your belongings arrive at their destination intact.
Professional packing
for removals in Swanscombe
Moving is stressful. Packing up your home, trying to figure out what to keep and what to get rid of, and then dealing with the actual move can be too much for some people. Not only is moving a huge hassle, it can also be very expensive. If you don't have the time or energy to pack up your home yourself, you could be hiring a packing company and paying top dollar for their services. Mitchells Moving Company offers professional packing services that will take the stress off your hands. Our team of packers will come to your home and pack everything quickly and efficiently so that you can live your life without having to worry about packing. We offer competitive rates, and our service is reliable and trustworthy.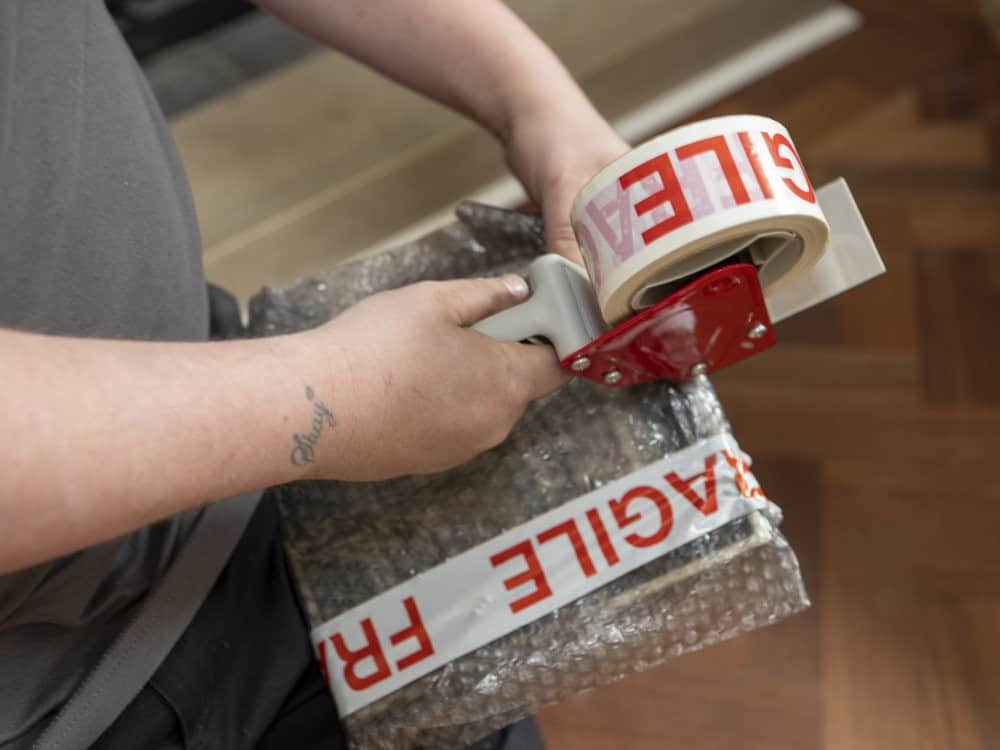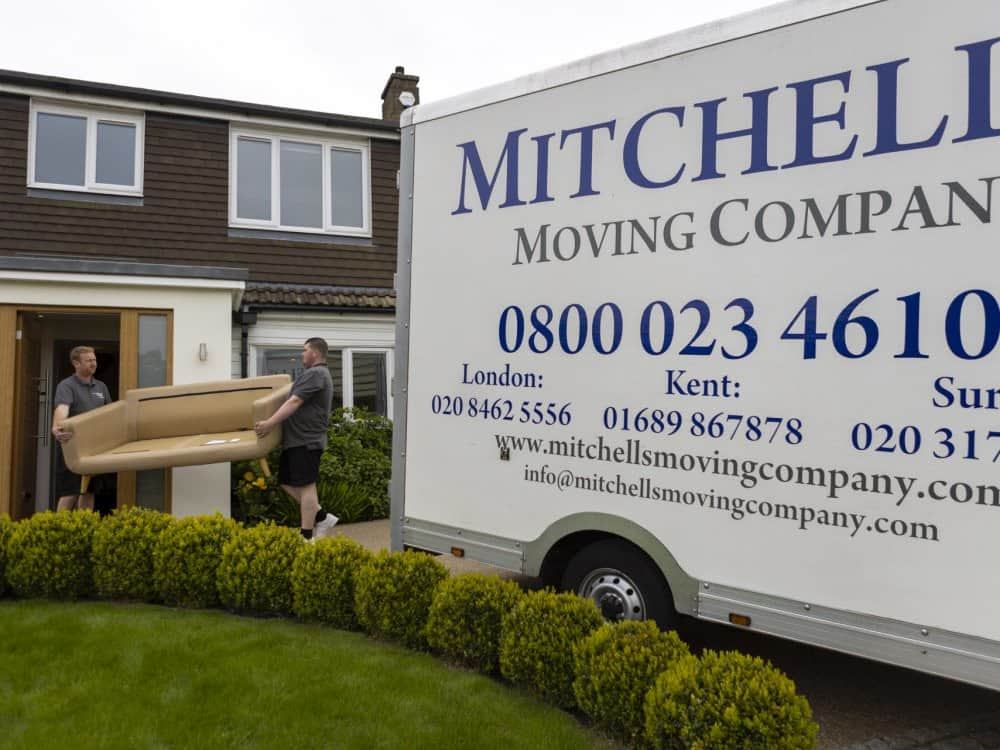 Removal storage
in Swanscombe
You have a lot of belongings that you need to store, but don't want to trust them with just anyone. It's hard to find a storage company that you can trust. Most companies offer low-quality storage options or are not secure enough for your belongings. Mitchells Moving Company in Swanscombe is the perfect solution for you. We offer high-quality storage spaces that are always completely secure. With CCTV and alarm systems in place, you can rest assured knowing that your belongings are always safe with us.
Primary schools
in Swanscombe
Are your little ones starting school soon? There are a range of primary schools within the Swanscombe area that could be the ideal fit for their needs.
Knockhall Primary School
Lawn Primary School
St Joseph's Catholic Primary School Northfleet
Stone St Mary's C Of E Primary School
Sedley's Church Of England Voluntary Aided Primary School
Amazing Foundation Homework Club & Tuition Centre
Thameside Primary School
Paro Tuition
Cecil Road Primary & Nursery School
Istead Rise Primary School
Wrotham Road Primary School
Raynehurst Community Primary School & Nursery
First Class Learning Maths & English Tutor
Tutor4you
St Thomas Of Canterbury Catholic Primary School
The Brent Primary School
Langafel Church Of England Voluntary Controlled Primary School
Thurrock Tuition Centre
Holy Trinity Church Of England Voluntary Aided Primary School
King's Farm Primary School
Aveley Primary School
Little Thurrock Primary School
Whitehill Primary School
Tutoristic
St Anselm's Catholic Primary School
Chadwell St Mary Primary School
St John's Catholic Primary School Gravesend
Amazing Kids Homework Club
Deneholm Primary School
Dartford Bridge Community Primary School
Stifford Clays Primary School
Shears Green Junior School
Manor Oak Primary School
Sutton At Hone C Of E Primary School
Somers Heath Primary School
Holy Cross Catholic Primary School
Our Lady's Catholic Primary School Dartford
Our Lady Of Hartley Catholic Primary School Hartley Longfield
Westgate Primary School
Explore Learning
Bean Primary School
Wilmington Primary School
St Fidelis Catholic Primary School
Gravel Hill Primary School
Horton Kirby Church Of England Primary School
Academy Tutoring & Teaching Services
Holy Trinity Church Of England Primary School Dartford
The Craylands School
Manor Community Primary School
Ebbsfleet Green Primary School
Secondary schools
in Swanscombe
Swanscombe has a range of secondary schools that will provide your children with all the support they need. Explore the local education opportunities within the area.
Transport links
in Swanscombe
It's easy to travel to and from Swanscombe. Discover the transport connections you can take advantage of when living in the area.
Rail
Swanscombe Rail Station
Bus stops
Ebbsfleet Academy
Bushfield Walk
Madden Close
Methodist Church
The Rising Sun
Railway Station
Vernon Road
Methodist Church
The George and Dragon
Bodle Avenue
Bushfield Walk
Alkerden Lane
Broomfield Road
Sweyne Road
Childs Crescent
Things to do
in Swanscombe
There's lots to love about Swanscombe. Here are the top attractions within the area that you can explore – you better start planning!
TimeLock'd Escape Rooms
Ye Olde Leather Bottel
Pirate Cove Adventure Golf Park
Grays Beach
Gravity
Bluewater Shopping Mall
Splat!
Showcase Cinema Bluewater
Gravity Trampoline Parks Bluewater
Restaurants in Swanscombe
Local restaurants are a huge draw for people living in Swanscombe. Get a taste for the best places to eat within the area.
Silton TA Plough
Northfleet Fried Chicken
Sally's Fish Bar
Frying Crew
Hot Rod Diner Ltd
Subway
White Eagle
Fish & Chips
McDonald's
Subway Within Asda
Beanos Pizza
Patlijan
Shawa Bluewater
Giraffe Concepts Ltd
Ponti's
Castlebarn Ltd
Il Padrino Pizzeria Restaurant
Five Guys Bluewater
Nando's Bluewater – Wintergarden
Tortilla
Shawa
Pizza Hut
Wasabi Sushi & Bento
McDonald's
Nandos Bluewater – The Plaza
Parks
in Swanscombe
Swanscombe has plenty of parks and open spaces to enjoy. Here are your options if you're looking for some fresh air.
Places of worship
in Swanscombe
There are a range of places to worship in Swanscombe, allowing you to maintain your faith when living in the area.
The Church Centre
The Redeemed Christian Church of God City of His Grace
St. Botolph Church
Our Lady Of The Assumption
St Mary Greenhithe
The Salvation Army Employment Service
Walls of Salvation Church
Sikh Temple
St Nicholas C of E Church
St Peters & St Pauls Church
St George's Church
All Saints Parish Church
Church of Jesus Christ of Latter Day Saints
Catholic Church of Our Lady Star of the Sea
St Thomas Of Canterbury R C Church
Grays Baptist Church
Thurrock Jamme Masjeid (Mosque)
St John's C Of E Church
St Marys Church
Mary the Virgin Chalk Church
Dartford Heathside Congregation of Jehovah's Witnesses
Emmanuel Baptist Church
Mary's Gravesend
John the Evangelist R.C Church
Gravesend Methodist Church & Community Centre
Sikh Temple
United Reformed Church
Community Church
St Margaret Of Antioch
Grays Methodist Church
Upminster Baptist Church
Johns Church
Mary Magdalene C of E Church
Church of Jesus Christ of Latter Day Saints
Temple Hill Baptist Church
St Albans C Of E Church
Grace Outreach Church
Guru Hargobind Sahiv Gurdwara
Jesus Victory Centre
Parish Church of St Aidans
St Michaels & All Angels Church
St Vincents R C Church
Aidan's Church
The Salvation Army Church
St Mary's Church
Mountain of Fire
Gravesham Muslims Cultural & Educational
St Edmunds Church Living Well
St Edmunds Church Living Well
Holy Trinity Church
New Barn Christian Fellowship
Spital Street Methodist Church
RCCG City of David
Gateway Pentecostal Church
St Cedd's Church
Fawkham & Hartley Church Centre
City Praise Centre
The King's Family Centre
Anselm's
Fresh Revival Ministry a place Of signs & wonders
R C C G Christ Chapel For All Nations
Christ Light Assemblies UK
regeneration Church
Dartford Community Church
C C C Erith Parish
Christ Church Erith
Wilmington Christian Fellowship
St Paul R C Church
North Heath Family Church
Shalom Care Home
St Nicholas South Ockendon
St Peter's
Christ Mission Embassy
Redeemed Christian Church of God, Winners Pavilion
Queen Street Baptist Church
Augustines Church (Slade Green)
John the Baptist Parish Church
St Paulinus Parish Office
St Mary Of The Crays R C Church
Diadem Church London
Northend Baptist Church
Believers Loveworld
Grace Baptist Church Bexleyheath
Geddes Place United Reformed Church
St John The Evangelist Church Hall
St Barnabas C Of E Church
Baldwyns Park Baptist Church
Greats Centre
Days Lane Baptist Church
St John Fisher Roman Catholic Church
Bexley Christian Life Centre
Christ Church Centre
Trinity Methodist Church & Centre
Paul's Church
The Lighthouse Christian Fellowship (Erith)
Crowning Glory Ministries Church
Darent Valley Community Church
Our Lady Of The Angels R C Church
Johns Sidcup
Capuchin Franciscan Friars
Rainham Methodist Church
Loveworld Erith
Northumberland Heath Baptist Church
St Johns Church
St Barnabas Church
Harmony Christian Centre
The Plumstead Community SDA Church
St Margaret's Parish Church
RCCG Spring of Hope
Mary the Virgin Parish Church of Swanley
Kingdom Hall of Jehovah's Witnesses
Parish Office for Rainham & Wellington
St John Fisher R C Church
Our Lady & St Joseph R C Church
Trinity Baptist Church
Christ Chapel
Rainham Parish Church
Belvedere Pentecostal Church
St Andrew's Parish Church
St John Vianney R C Church
All Saints Church
King's Church Upminster
James Church
West Kingsdown Baptist Church
St Peter's C Of E Church
Rush Green Gospel Hall
Full Gospel Entime Ministries
Belvedere Baptist Church
All Saints Church
Riverway Seventh-Day Adventist Church
Peters Bexley Heath
Church of God
St Edward The Confessor C Of E Church
Waterford House Evangelical Free Church
All Souls Church
West Kingsdown CE Church
Crockenhill Baptist Church
St Augustines C Of E Church
The Rehoboth Family
Chislehurst Y F C Ltd
Wood Lane Baptist Church
Resurrection & Restoration
Laindon Free Church
Andrew's Church
Destiny Transformation Assembly
St Laurence C Of E Church
Helen C of E Church
Romford Salem Baptist Church
We regularly work in these areas of Kent