Have any questions?
We've got the answers.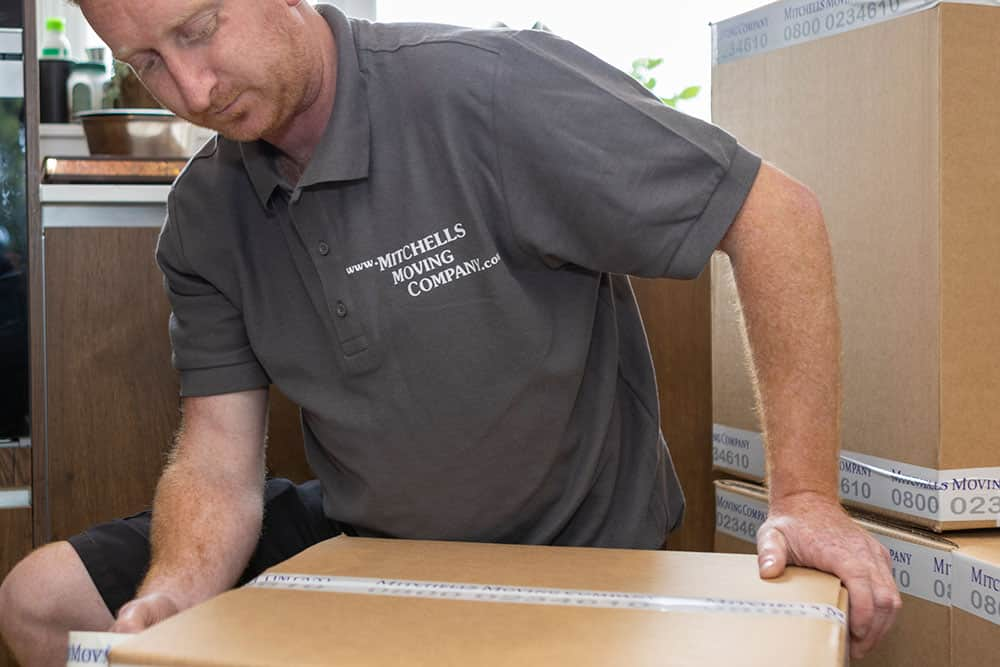 Our frequently asked questions
If you have some burning questions that you're dying to have the answers for, we've got what you need. We have the information to help you make an informed decision about your removal service. Keep reading to find out what our customers frequently ask us and see how we can help…
Do I have to arrange parking for your vehicles?
In short – yes. If your property does not have available parking outside, you will need to enquire with your local authority to arrange parking suspension. This will ensure that your removal van is as close to your property as possible, ensuring a smooth process.
How much notice do you need before the moving date?
We would prefer two weeks' notice before your removal date if possible. However, we are flexible regarding this notice period. Call us at any time and, if we have the availability to conduct your upcoming removal, we will do this without hesitation.
Are there any extra costs when it comes to international moving?
There will be extra costs during your international move – covering the costs of travel as well as tracking your belongings throughout your removal will result in a more expensive move. Working with us, you can be sure that your items are safe and the service you receive is cost-effective as well as trustworthy.
Can you offer weekend and/or same-day removals?
Our office removals are normally conducted on weekends so that your employees' day-to-day routines aren't disturbed. Weekend removals for domestic moves are available upon discussion with our team – we work to make sure your service is convenient for you.
Will I be charged for cancelling or rescheduling my move?
If you are able to cancel your removal 48 hours before the moving date, you will not be charged. Any notice of cancellation under 48 hours will incur a charge. Rescheduling can be done without charge, but we will also need 48 hours' notice for this.
Can you disassemble and reassemble my furniture?
Yes – part of our service can include disassembling your furniture and large items. When we get to your new destination, we will reassemble these items to ensure your belongings are exactly as they were in your old property. We will also place them where you would like them.
Can you move valuables and jewellery?
Unfortunately, we cannot move jewellery, so we recommend keeping this with you during your move. For us to move your high value items, they will require additional insurance to make sure they are safe in the unlikely event that there would be damage.
Is there a weight limit for heavy items?
There is no weight limit to the items we can move to your new property or office space. We have experience in moving heavy items such as photocopiers and hot tubs. The capacity of our company as well as our access to specialist equipment allows us to move any belongings.
Will adverse weather affect my move?
Unless it is dangerous for us to drive the removal van, no weather will stop us from carrying out your house or office removal. It would be very rare that adverse weather conditions would affect your removal, so under most circumstances you won't have to worry.
What if my new keys don't arrive on time?
If your keys arrive late and your removal goes past 5pm, we have an overtime charge. Our movers will carry on unloading your items into your new home, but this will be at a charge of £25 per hour per mover past 5pm. Our movers will do everything they can to ensure a timely and efficient removal.
What security does your storage facilities have?
Our storage facilities are incredibly secure. We have measures in place to ensure your items are as safe as can be. We have CCTV, security gates, alarm systems, padlocks, and codes to enter the facilities. Your belongings will be stored in their own individual unit – only you will be able to access them.
How frequently can I access my belongings in storage?
We use self-contained storage, and only you will have the access details to your unit. This means that you are able to access your stored items when needed, including out of hours if you seek permission beforehand. This gives you the convenience of deciding which items you would like in storage on a flexible basis.