Moving house is a stressful experience. You must pack up all your belongings, find a new place to live, and deal with the hassle of changing your address. That's why it's important to choose the right removals company for the job. With so many companies out there, how can you be sure that you're making the best decision? Mitchells Moving Company is the answer. We're a professional removals company with decades of industry experience. We understand that every customer is different, so we offer tailored services and individual quotes for our removals in Sevenoaks. We also treat your home with respect and care, ensuring that your move goes as smoothly as possible.
If you're looking for the best removals company to help you on moving day in Sevenoaks, call us on 0800 023 4610.
Why choose Sevenoaks?
Sevenoaks is a town situated in Kent. It has a population of around 30,000 people. Many London commuters live here due to the convenient train links between Sevenoaks and the city centre. Sevenoaks contains four train stations – Sevenoaks station, Bat & Ball station, Dunton Green station, and Otford station. Sevenoaks is home to two leisure centres, three non-league football clubs, and The Vine Cricket Ground – one of England's oldest cricket venues. Further entertainment is on offer at the top of London Road where the Stag Theatre, cinema, and the Plaza music and conference complex can be found. The Sevenoaks Wildlife Reserve provides a natural area to visit in the region. Full of culture, Sevenoaks is a popular place to live.
How can we help with
removals in Sevenoaks?
Moving house is a huge task, and it can be difficult to know where to start. Not only is moving house stressful, but it can also be incredibly expensive. There are so many things to think about, from hiring a removal company to packing your belongings safely and securely. Mitchells Moving Company offers a full range of removals services in Sevenoaks that will take the stress out of moving home. We provide a full packing service, as well as a clearance service to help you get rid of any unwanted items. Our team is experienced and knowledgeable, and we will do everything we can to make your move go smoothly.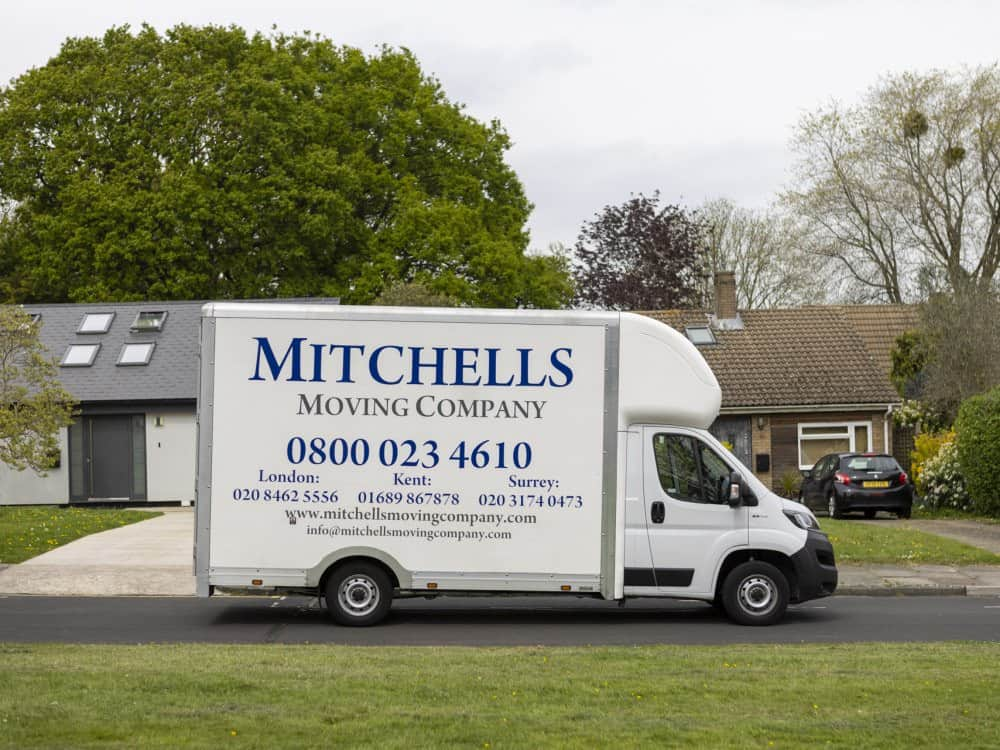 Why choose Mitchells Moving Company
for removals in Sevenoaks?
Solution: Mitchells Moving Company is the perfect choice for your removals in Sevenoaks. We're a family-owned and operated business with years of experience in the industry. We have all the necessary equipment and expertise to make your move go smoothly.

Industry experience dating back to 1980
We have staff that have been in the business for over 40 years, so we know what we're doing. We use the latest equipment and techniques to ensure that your belongings are transported safely and securely. Plus, our team is experienced and knowledgeable about how to properly pack and move your possessions.

Personal communication with customers
Moving is stressful. Packing up all your belongings and getting them to your new home can seem daunting. We take the hassle out of moving. With our comprehensive service, we'll handle everything for you so that you can focus on the excitement of your move. We provide reassurance and security within your removal process.

Start-to-finish services
Moving house is one of the most stressful things you can do. It's a lot of work, and it can be difficult to know where to start or who to trust. Invest in our start-to-finish services. We'll take care of everything for you, from end of tenancy cleaning to disposing of your old furniture. We're here to make your life easier, so you can focus on your new home.

Modern, detail-oriented processes
Moving is hard. It's one of the most stressful things that you can do in your life. We understand how challenging a house removal can be which is why we offer a comprehensive service that takes care of every detail, from start to finish. From our modern vans to our packing methodologies, we're here to help make your move as stress-free as possible.
Professional packing
for removals in Sevenoaks
Moving is a huge task. It can be overwhelming and stressful to try to pack up your entire home by yourself. Packing your belongings can take weeks if you do it yourself. Not only will this be very time consuming, but it will also be very stressful. You will be living out of suitcases during this time, which is not fun at all! Hiring a professional packing company like Mitchells Moving Company will take the stress off your hands. Our packers are experienced and will quickly and efficiently pack your belongings for you. This way, you can live your daily life right up until the move without any stress.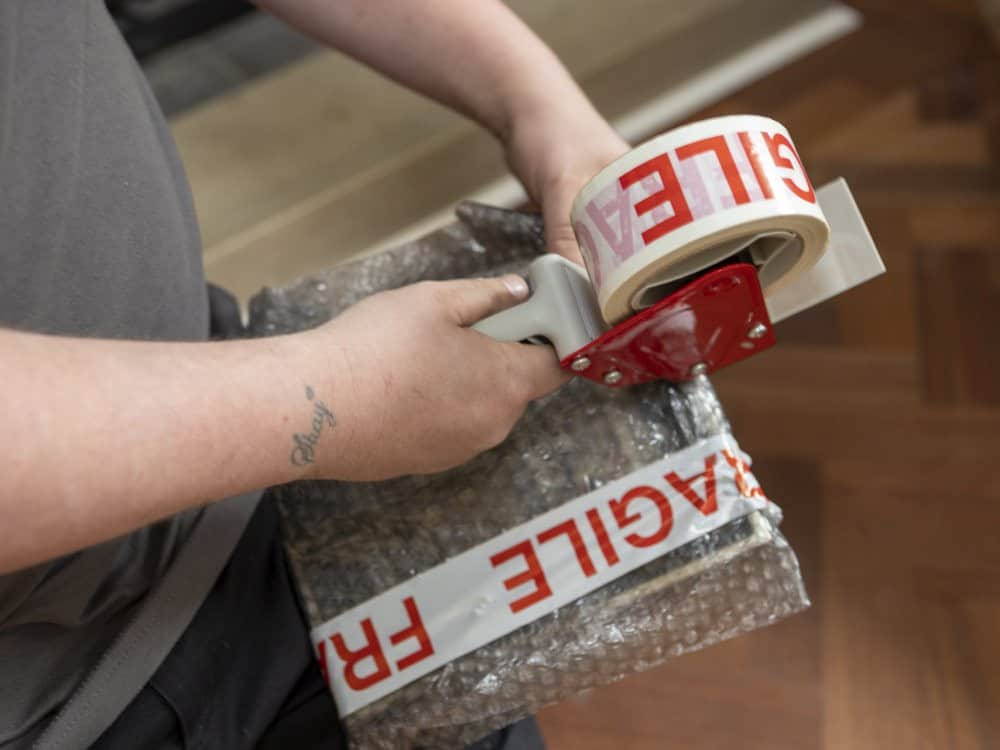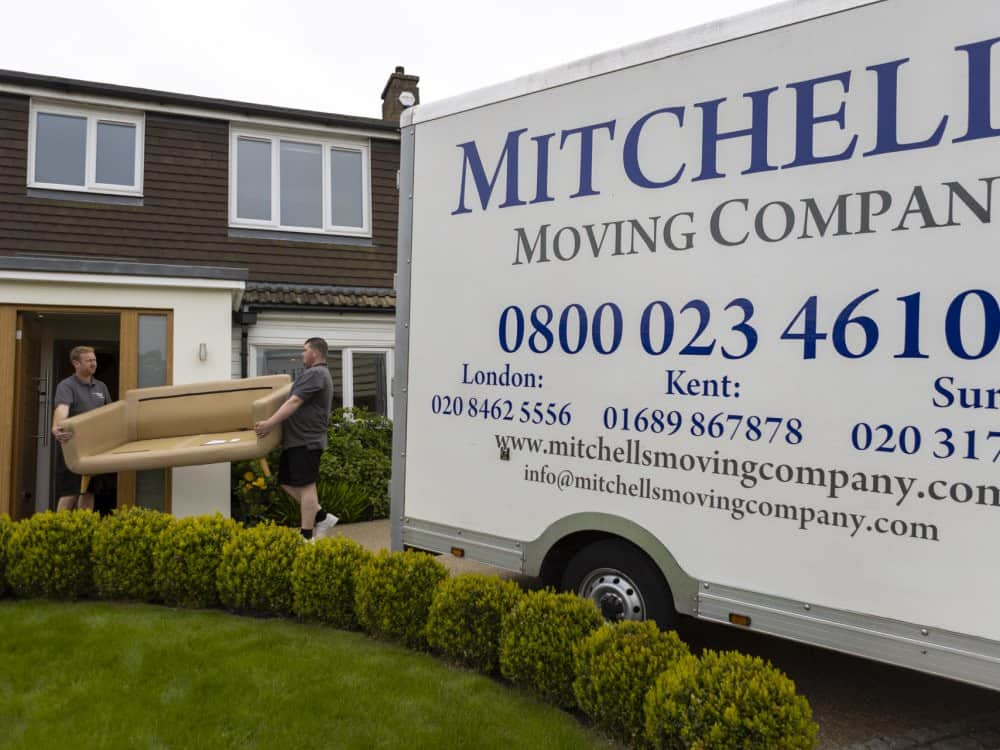 Removal storage
in Sevenoaks
You've just moved into a new home, but before you can move your furniture in, you need to get rid of all the boxes and other items cluttering up your space. Moving is hard enough as it is- between packing up your belongings and coordinating with a moving company, there's a lot to think about. But what do you do when the moving date arrives, and you still have items to get rid of? Removal storage in Sevenoaks from Mitchells Moving Company is the answer. We provide secure storage spaces for any amount of time, so that you can take your time getting rid of your belongings. And because our spaces are monitored by CCTV and alarm systems, you can rest assured knowing that your items are safe at all times.
We regularly work in these areas of Kent