De-clutter your home with our house clearance services.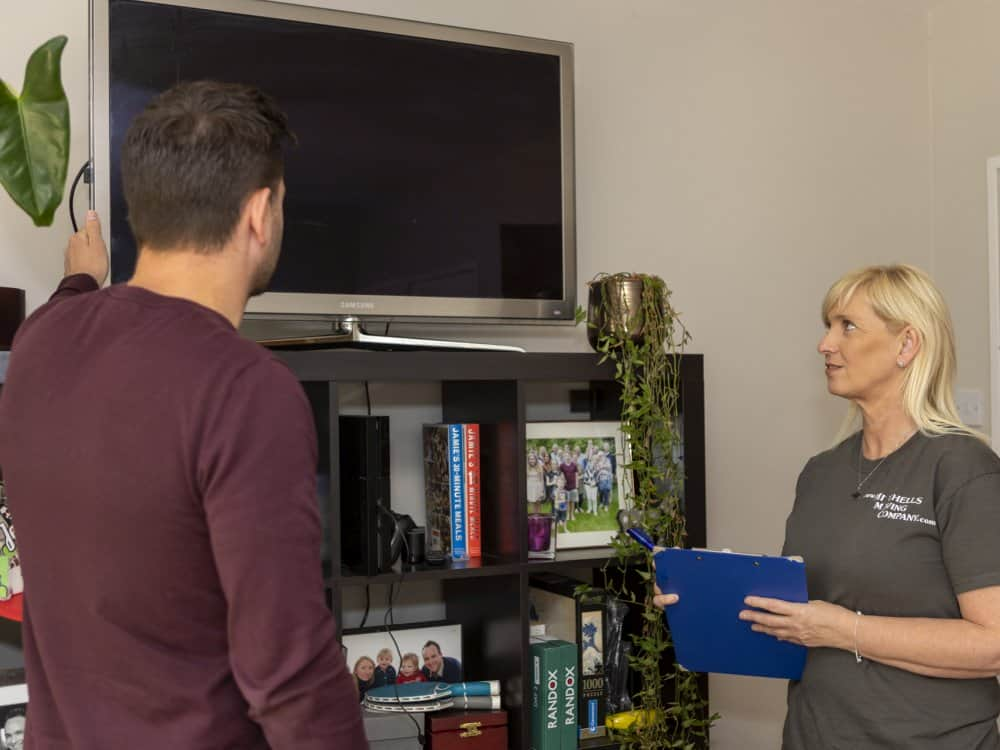 House clearance Bromley
In the situation that you are downsizing, carrying out a de-clutter or going through the probate process, there's a chance that you will need to dispose of some of your items. During your house move, it's possible that you won't have the time or capability to do this by yourself. That's where our house clearance service comes in. Our experts can use our fleet of modern vehicles to take your unwanted items away from your home, disposing of them responsibly using reuse and recycle centres. Anything from your fridge to your double mattress, we can take care of, including furniture. We're experienced in property clearances in Bromley and the surrounding areas – just get in touch on 0800 023 4610.
Why should you work
with house clearance companies?
You might be asking yourself why you would need a professional team to carry out your house clearance. Our service will mean that you can start to clear your home before the packing process begins. This will avoid confusion, as you could find yourself accidentally packing something that you no longer want! Getting your unwanted items out of your way will save some unnecessary stress, allowing the house moving process to be seamless. Our service can handle anything that you want cleared from your home, big or small.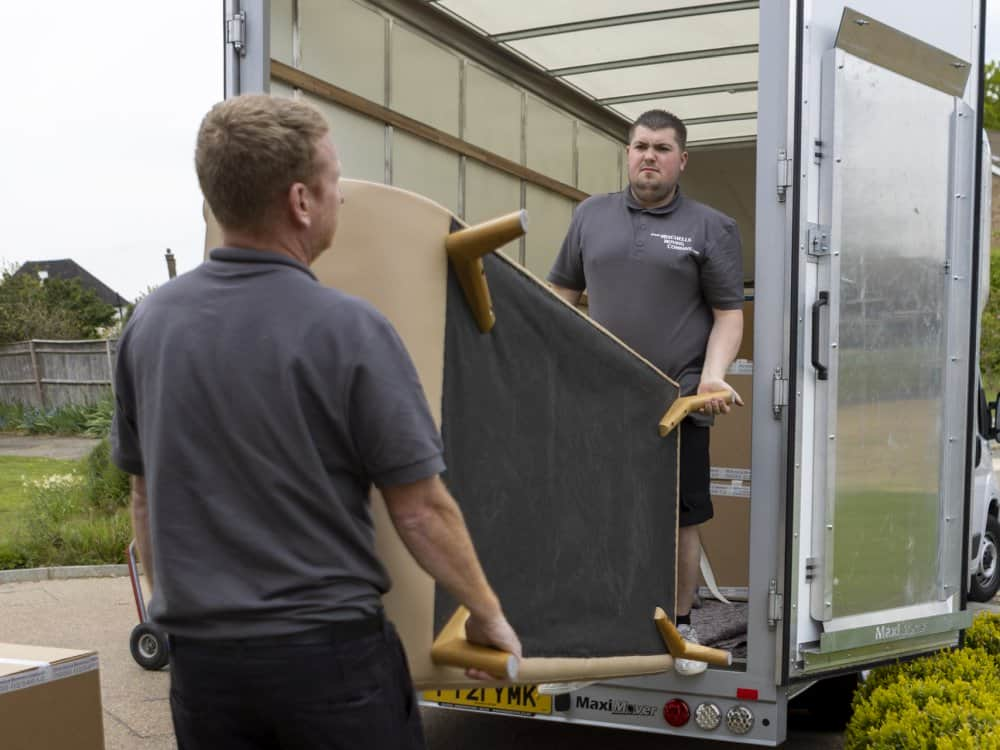 What to expect from
our house clearance service in Bromley
Your house clearance service will be tailored to your requirements, but the general process is simple. This is what you can expect when our expert team comes to carry out your clearance:
1
Separate the items you want to be collected from the belongings you are keeping and taking to your next property. This will make it easier for our team to pick up your household clearance items.
2
Our team will assess your home and the items you have set aside for clearance so they can decide which sized van they will need. This will either be in person or over a video survey.
3
Our professional clearance team will come to your property, usually the day before your house move. They will load your unwanted items into one of our removal vans and dispose of them easily.
4
Your packing process can begin, uninterrupted by lingering pieces of furniture that you aren't taking with you. This will allow your house move to go off without a hitch.
5
Your removal process can commence, with our team returning to your home, packing the van methodically and transporting your times to your new property.
What are the options for
waste removal?
House clearances can often involve having to dispose of bulky items like old furniture, but this is hardly your top priority. That's why at Mitchells we have a diverse range of different options to clear your property efficiently so you can focus on what matters. To find out more about your options for your waste removal be sure to get in touch with our team by calling 0800 023 4610 or emailing info@mitchellsmovingcompany.com.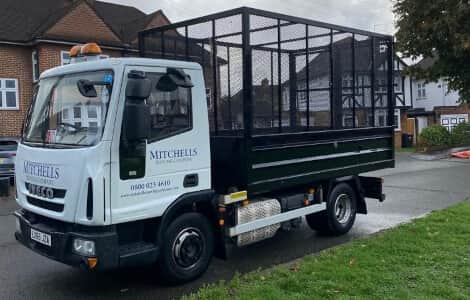 Tipper vehicle
Large, bulky items like desks and chairs will require a specialist solution to remove. Our highly durable tipper vehicles are a cost-effective method to ensuring everything is taken away quickly and efficiently. Our team can quickly load up everything you need removed and dispose of it at the appropriate site. This is the perfect solution for larger volumes of bulky items that are typically found during an office clearance that are too large or numerous be transported yourself.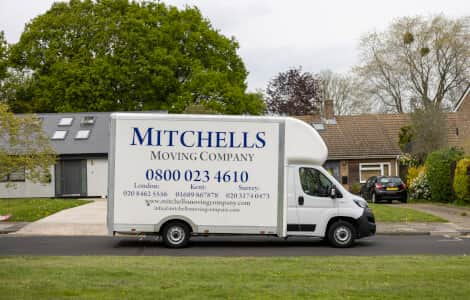 2-man van
If you have a larger volume of more varied rubbish, then our 2-man vehicles are ideal for you. We offer both low loader and maxi-mover vans that can move a huge amount of waste. If your office clearance has turned up a variety of different rubbish, then these larger vehicles are ideal for you. They take longer to load and unload but offer superior space and capacity. You can speed your office clearance up by ensuring your rubbish is sorted and gathered together for when our movers arrive.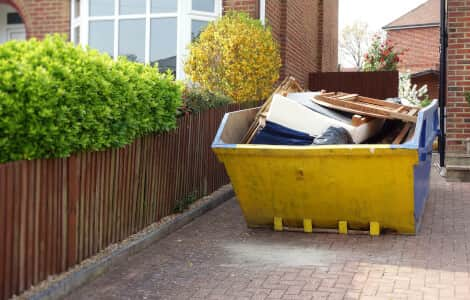 Skips
Skips are best suited for bulkier waste such as construction debris. If your office has undergone refurbishment or any sort of construction work, then this is the perfect solution. They are a large receptacle that can sit in your office's car park and can hold an enormous amount of rubbish in both weight and volume. It can be removed and replaced when full by professionals ensuring you'll always have the space you need to hand to dispose of your office rubbish.
Collecting your
large and heavy items
If there have been large items lying in your attic without attention for years, our house and loft clearances will be the service for you. We can clear any type of item that you have, from fridges and double bed frames to mattresses and pianos. Our team has the capacity to do any heavy lifting required, so don't hold back in what you ask from us.
Our fleet of
modern removal vans
No matter the number of items you need clearing from your home, our fleet of vehicles can transport them. Our modern vans are specifically designed for removals, and we have sizes ranging from 7.5, 12 and 18 tonne vans to a maxi mover vehicle. There is no number of items that will stump us – our service is seamless.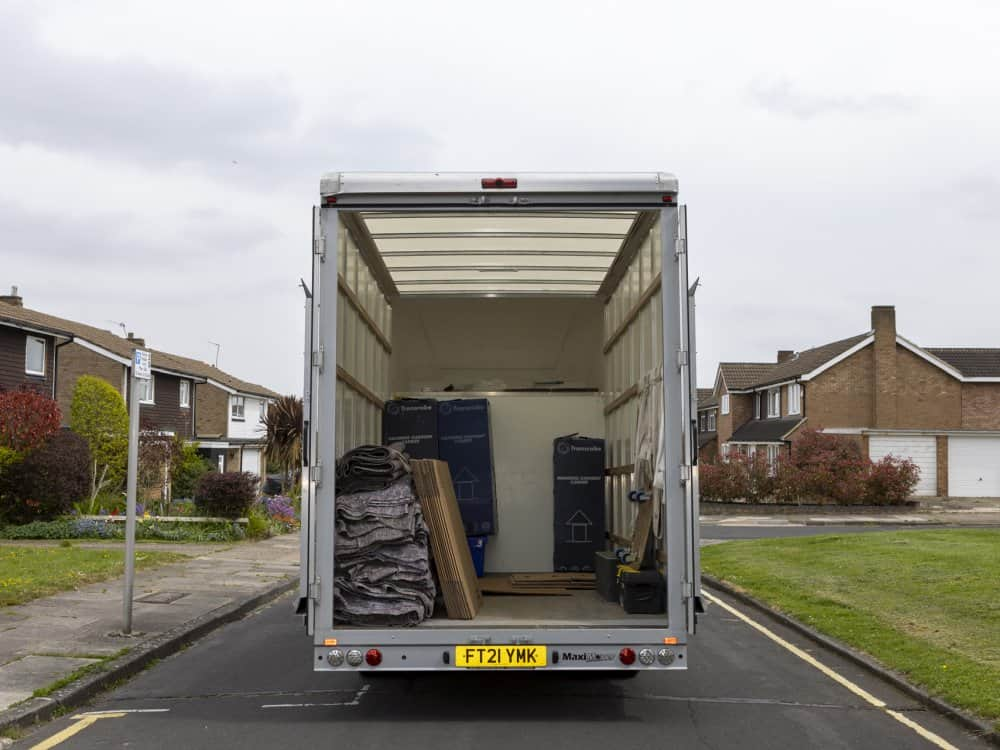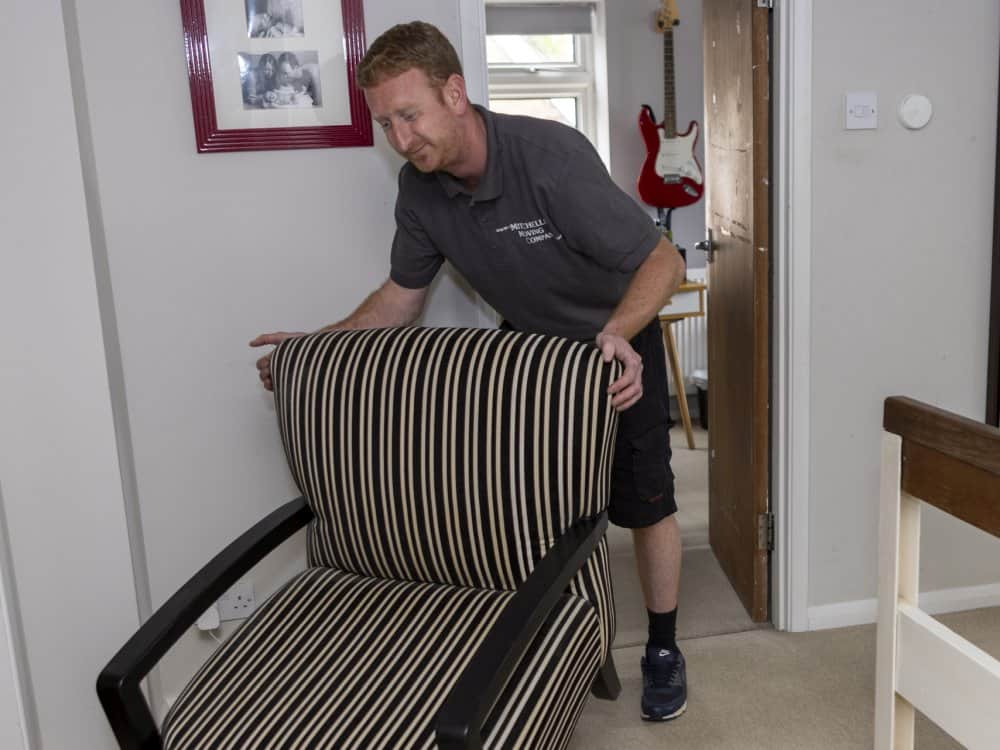 Our company's
insurance policy
If you are wondering what insurance policies we have in place for the items you're moving to your new property, we're able to give you total peace of mind by telling you that we are fully insured and qualified to carry out your house move and clearance. We also have a waste carrier licence demonstrating our responsibility and experience in the clearance industry. Your items are safe in our hands.
Additional services
to complete your house move
In addition to a house clearance service in Bromley, there are other services that you may find will benefit you. Our house cleaning service will save you time and effort at the end of your tenancy, ensuring that your property is spick and span for new owners. This can also be done in your new home – you can move into a fresh home. We also offer removal services to those who are making an international move. We liaise with our experts overseas to guarantee your belongings are at your international home, minimising the worry and stress on your shoulders.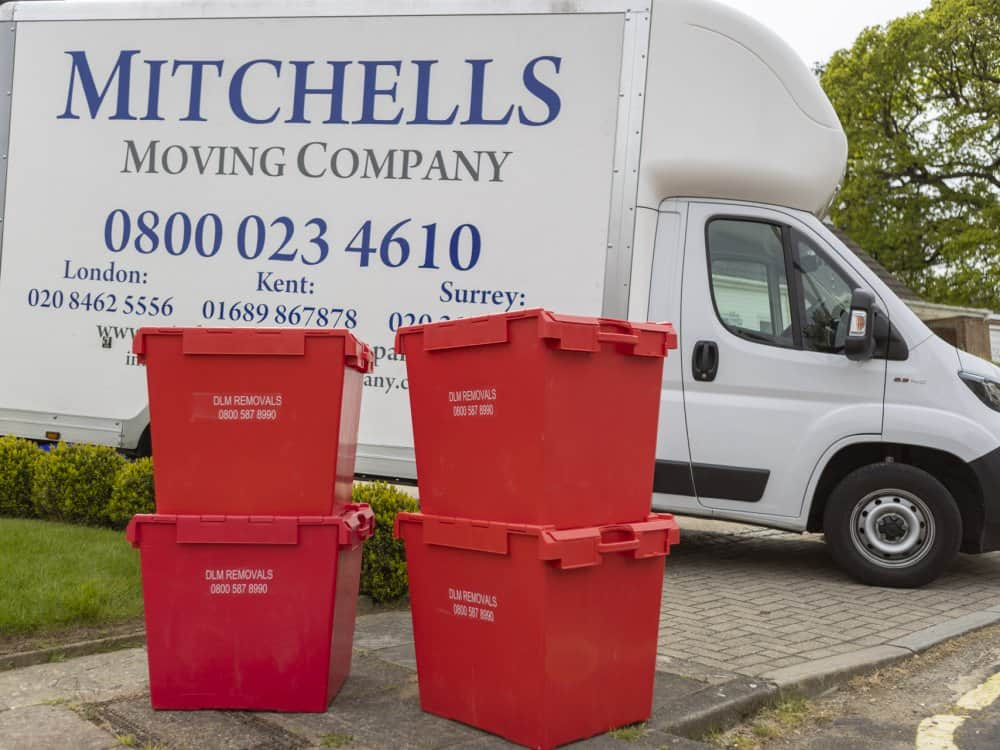 Packing services:
Part of our start-to-finish service
If you find moving house stressful, our packing service may come in handy. We offer a full or partial packing service, allowing you to choose how much of your packing you would still like to do. This means, if you simply can't face packing the kitchen, we can take this job off your hands. We use double skinned boxes to ensure your items are as safe as they can be, and we pack each of your belongings methodically.
Safe storage of
of your items
If, as part of your house clearance in Bromley or the surrounding areas, you would like to store the items you are clearing, Mitchells Moving Company has the facilities for you. With security gates, codes, padlocks, alarm systems, and CCTV in place, your belongings will be as safe as can be for however long you need.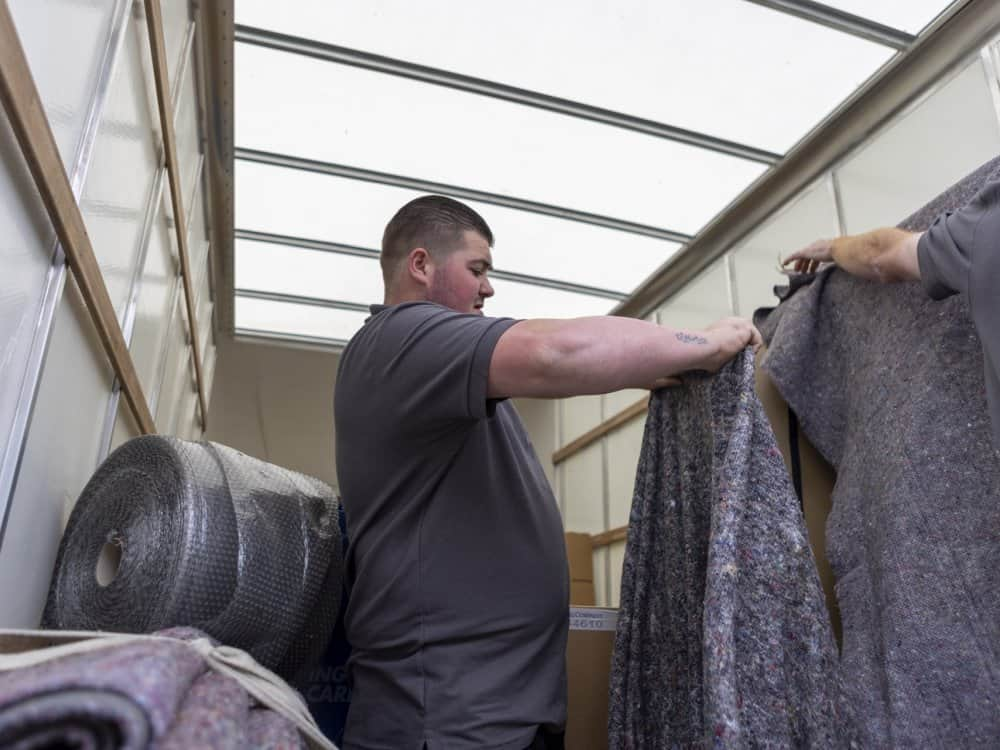 Why choose us for
your house clearance in Bromley?
When choosing which company to carry out your house clearance, you may be wondering who to trust. At Mitchells Moving Company, our team is experienced and responsible, ensuring a seamless service for you.

More than four decades' experience
Many of our team members have more than 40 years in the removals industry – our experience will give you peace of mind. We handle your belongings with care, and we have a bank of knowledge on how to handle your move.

Personal connections with customers
We make a point to build up a rapport with our customers, ensuring that they feel comfortable and calm about the process every step of the way. We offer you the support you need throughout your experience with us.

Comprehensive, convenient services
For any need in removals, we can provide the solution. Our comprehensive services range from packing and packaging, to cleaning and clearance. Your house move couldn't be simpler with everything we can offer.

Processes with detail in mind
We focus on the details. We always use brand-new packaging, ensuring your items are as safe as can be. We use secure wrapping and modern vehicles specifically designed for removals. Our video survey can save you time.