Secure storage solutions for your surplus items.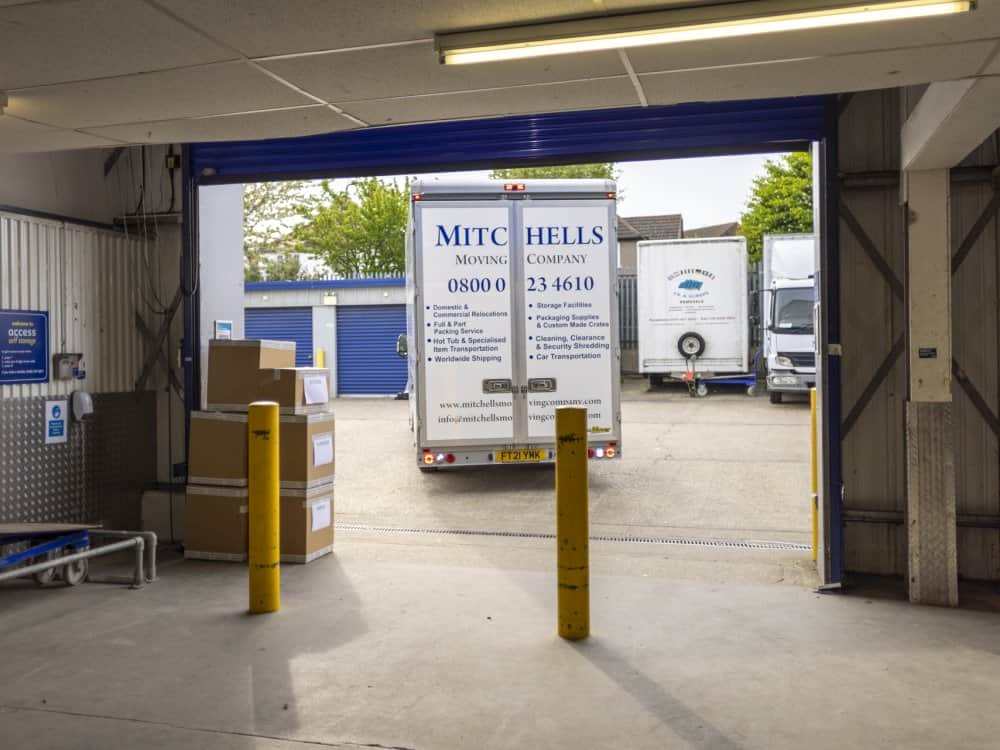 Storage units
Whether they're required for your domestic house move or your much-anticipated office relocation, our storage services can provide you with an effective solution for your overflow items. Our storage units are unwaveringly secure, and you can keep your belongings in these storage facilities for an unlimited amount of time. Storing your items will allow you to keep them within your possession without cluttering your new space, with the knowledge that they are kept somewhere safe. If you find yourself needing storage space, call Mitchells Moving Company on 0800 023 4610.
Security equipment
in our storage facilities
Our storage facilities come in unit sizes of 25 sq. ft all the way up to 500 sq. ft. This range of sizes means you can store any number of items, and your belongings can stay in these facilities for as long as you need. The security in these units can't be faulted. Each individual unit has its own security gate, as well as a code. There are padlocks on the units and alarm systems throughout the premises. Plus, there is plenty of CCTV monitoring the units at all times. The security equipment within these storage units will keep your items as safe as they can be.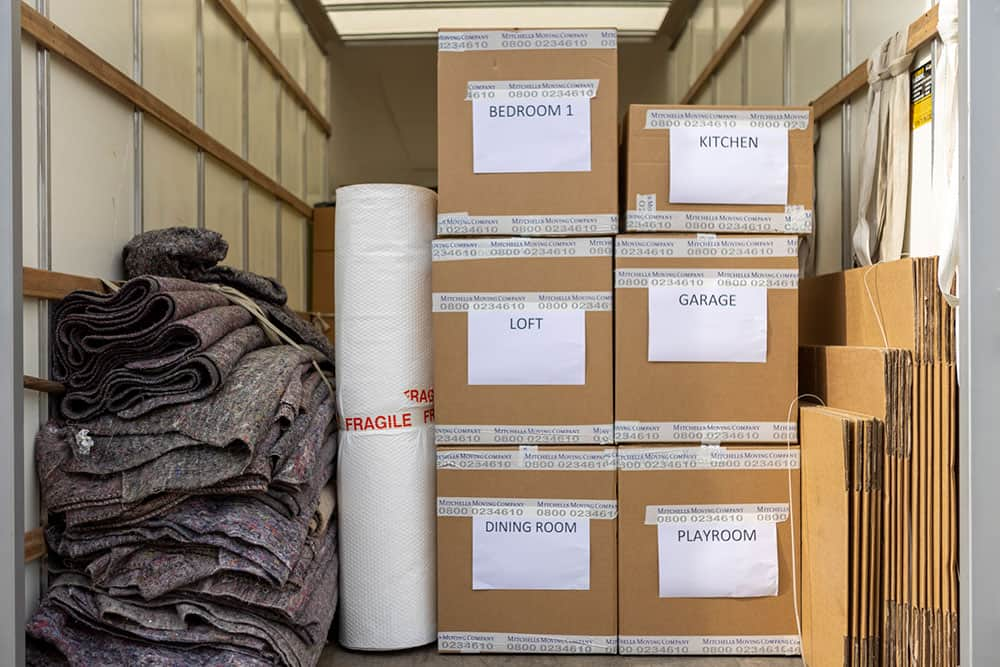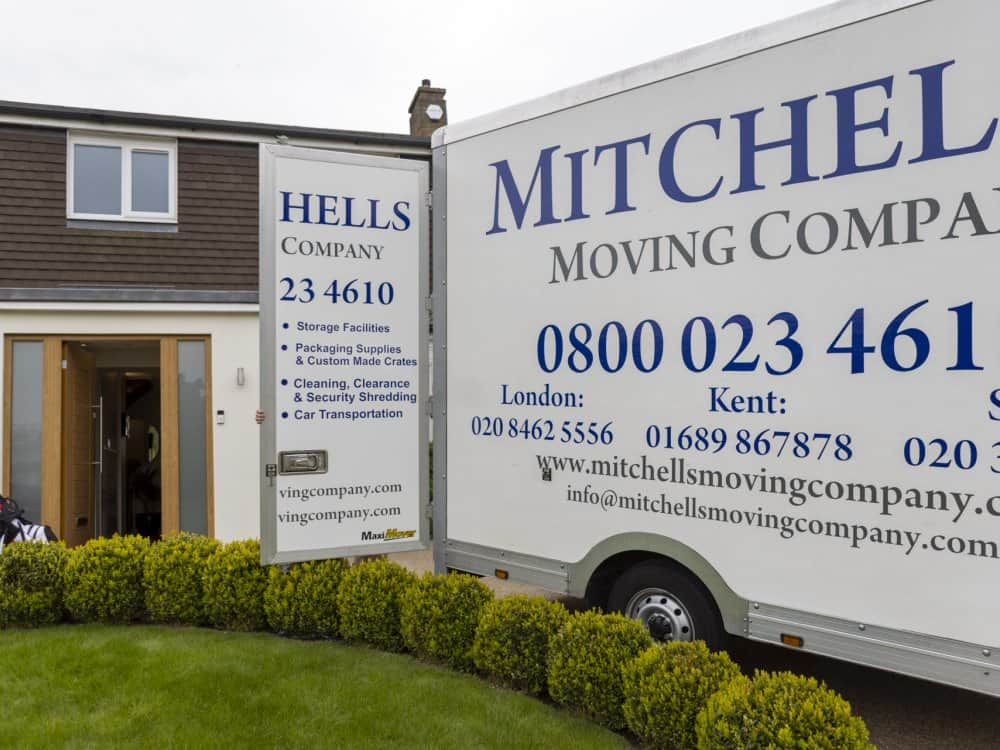 The benefits of
moving house storage solutions
Moving house can have you finding items you didn't remember you had. Many people decide to store their surplus items. To save you from saying goodbye to furniture or large items forever, you can store belongings in our facilities for as long as you like. Get used to your new home with the option of introducing old possessions at your will.
The benefits of
business storage solutions
Your office relocation could see you either downsizing or updating your office furniture. If this is the case, storing some items will allow you to use your new office space without the clutter, with extra supplies in storage easily accessible at all times. Fewer items in the office will make for a more productive working environment.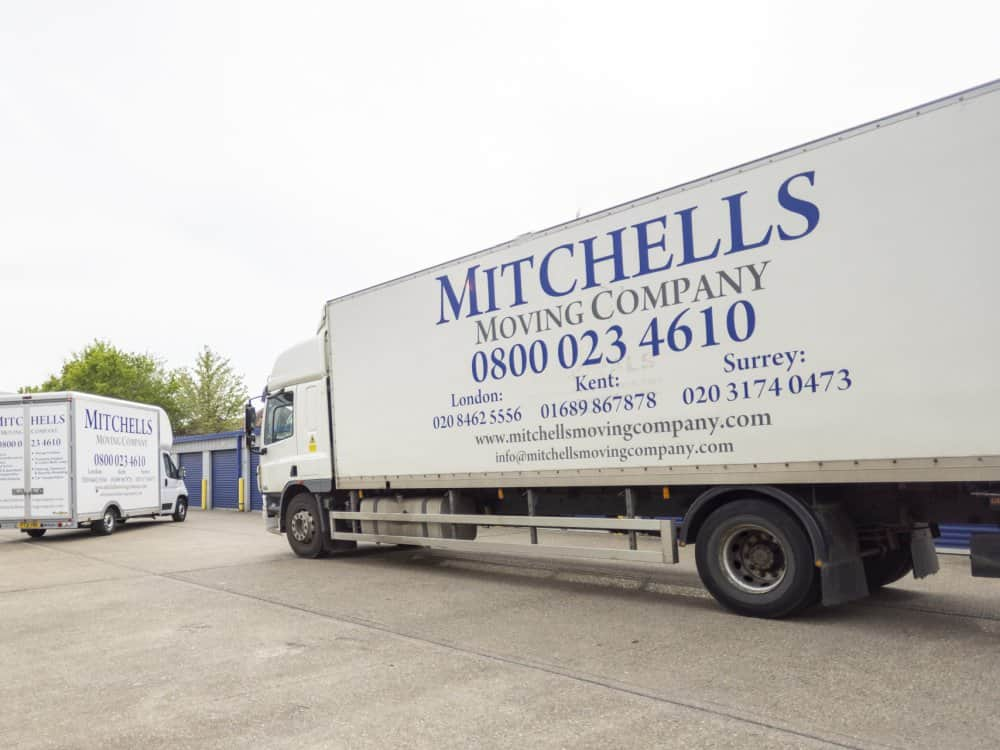 Insurance for
your stored items
With your items safely in storage, you might be wondering about the insurance that is in place. Mitchells Moving Company is fully insured and qualified in our services, meaning your storage boxes are as secure as can be. Allow this to give you peace of mind, knowing that your items are in a trustworthy place.
Protective
packaging boxes
Our protective packaging can help keep your items secure in your storage unit. With double skinned boxes made from sturdy corrugated cardboard, save your belongings from potential damage with our reliable packaging.
Why choose
our storage units?
You might be wondering who to store your surplus items with. These are just some of the reasons why you should choose our company to provide you with secure storage solutions:

Decades of experience
Many of our team members have more than 40 years in the industry. This experience means your items are in the best care, with our knowledge benefitting your removal and storage.

A personable team
We make it a priority to provide a personal service, offering any support our customers may need. We will do everything we can for you during your service.

Comprehensive services
We can offer any removal service you may need, from a home clearance and end of tenancy cleaning, to moving your staff's belongings to a new workplace.

Processes with detail in mind
We focus on the details. We always use brand-new packaging, ensuring your items are as safe as can be. We use secure wrapping and modern vehicles specifically designed for removals. Our video survey can save you time.