Expert furniture
removals from a
trusted team.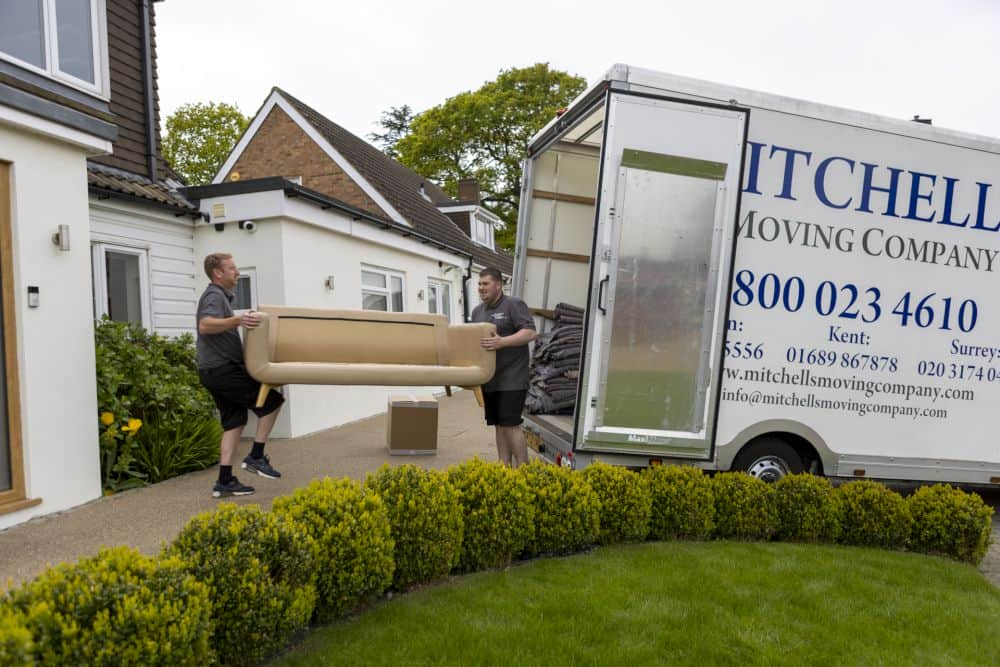 Furniture removal
During your domestic house move, it's likely that you will have several items of large, heavy furniture that need taking care of! At Mitchells Moving Company, our expert movers know exactly how to move these items with care, eliminating any damage. Many of us have been in the industry for more than 40 years, so our experience with these heavy, sometimes fragile, items will reassure you that your belongings are in safe hands. With our fleet of specialist vehicles and the capability in our team, moving your furniture items will be as simple as can be. For our trustworthy services, just give us a call on 0800 023 4610.
Why work with furniture
removal companies?
When moving your large, heavy furniture between properties, it's a wise idea to work with a furniture removals company. With Mitchells Moving Company as your specialists, your furniture will be safely transported. Attempting to move these items by yourself could result in heavy lifting and some frustration! We have the equipment and numbers in our team to make this process quick and simple – we will take care of the difficult parts for you.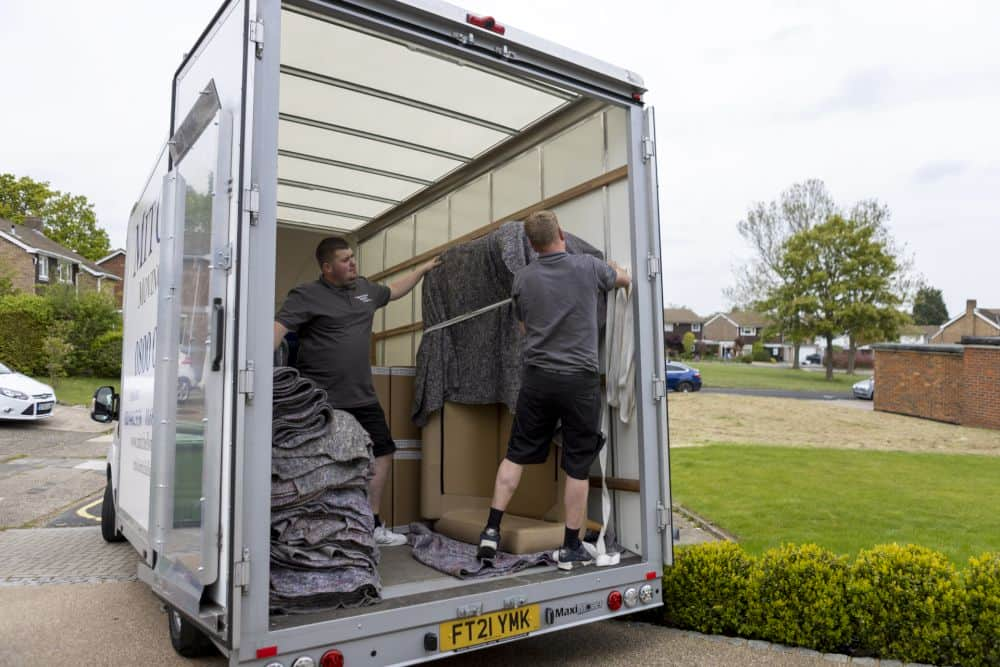 What you can expect from your
furniture removal process
When our team arrives to move your furniture, you can expect efficiency and a convenient service. Furniture removal is something we have years of experience in, keeping your items safe and transporting them with ease. Here's what you can expect from us…
1
Our team will survey your property to view your large items, allowing us to assess how we will pack, protect, and move your furniture.
2
Our movers will arrive at your home at the agreed time, along with our specialist vans and any equipment we may need to move your heavy items.
3
We will package your large furniture items securely with top-quality materials, ensuring they are protected during the moving process.
4
Your moving team will pack the van with your boxes and furniture items, leaving your property clear and ready for a thorough house cleaning service if needed.
5
We will drive your belongings to any destination and will spend the time putting your furniture wherever you would like it in your new home. This eliminates the need for you to do any heavy lifting of your own!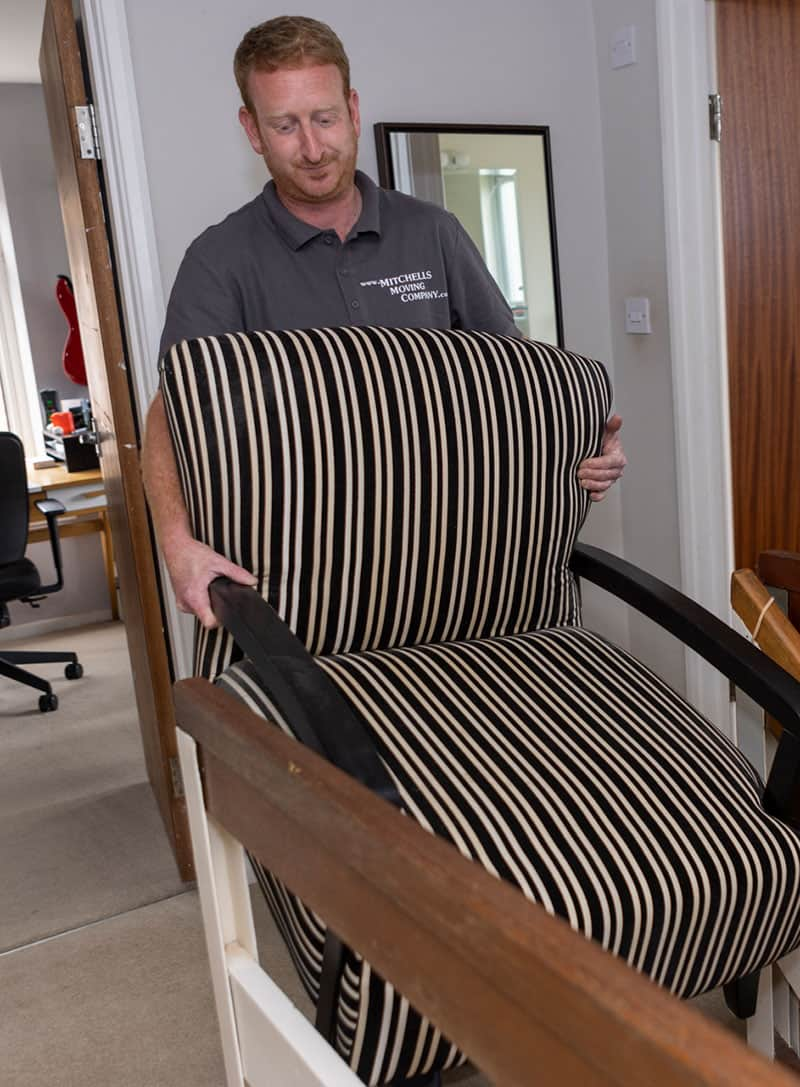 Insurance for your
large items of furniture
We understand that during the process of your house move, you'll want to be reassured of your items' safety. Trusting your moving company is of the utmost importance, which is why Mitchells Moving Company has the team for you. We are fully insured in all areas of removals, giving you peace of mind that your furniture is in reliable hands.
All-encompassing furniture removal services
As well as transporting your large furniture items, our team at Mitchells Moving Company can offer you a range of comprehensive services for your house move. We provide a full or partial packing service that can save you from living out of suitcases – we will pack any amount of your belongings securely and methodically. If you want to cull some items before you move into your new property, we're the people to clear them for you. Our house clearance service can get your unwanted items out of your way before the house move, making the process simpler. We'll do everything we can to decrease the stress on your shoulders.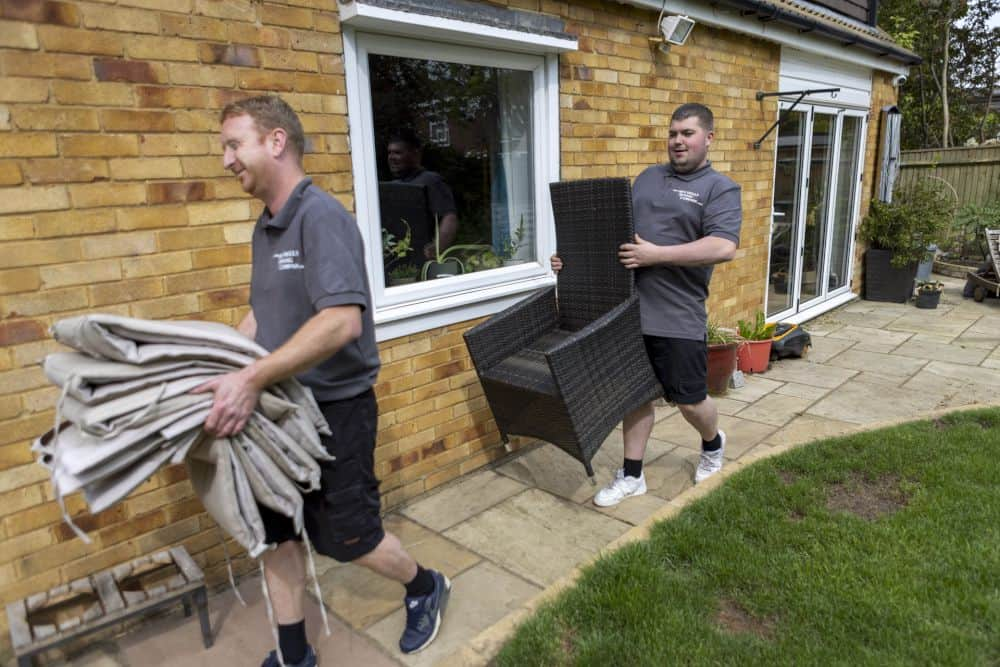 Protective packaging
for your large
furniture
Packaging your large furniture items is one of the most important parts of our service. We use materials that we know from experience will protect your furniture, such as specifically designed bubble wrap and removal blankets. These materials will stop your furniture from becoming scuffed during the moving process, and our expert movers also take extreme care when transporting these items. Our packaging is durable and can be relied upon for the moving process.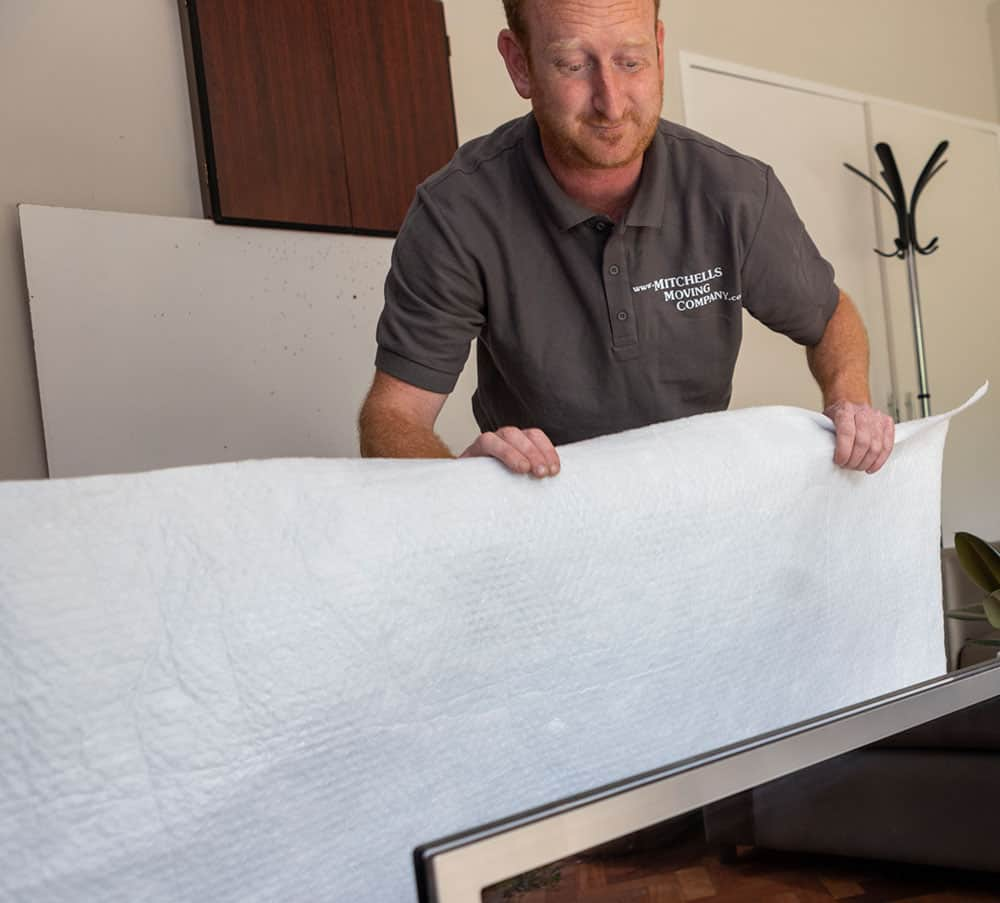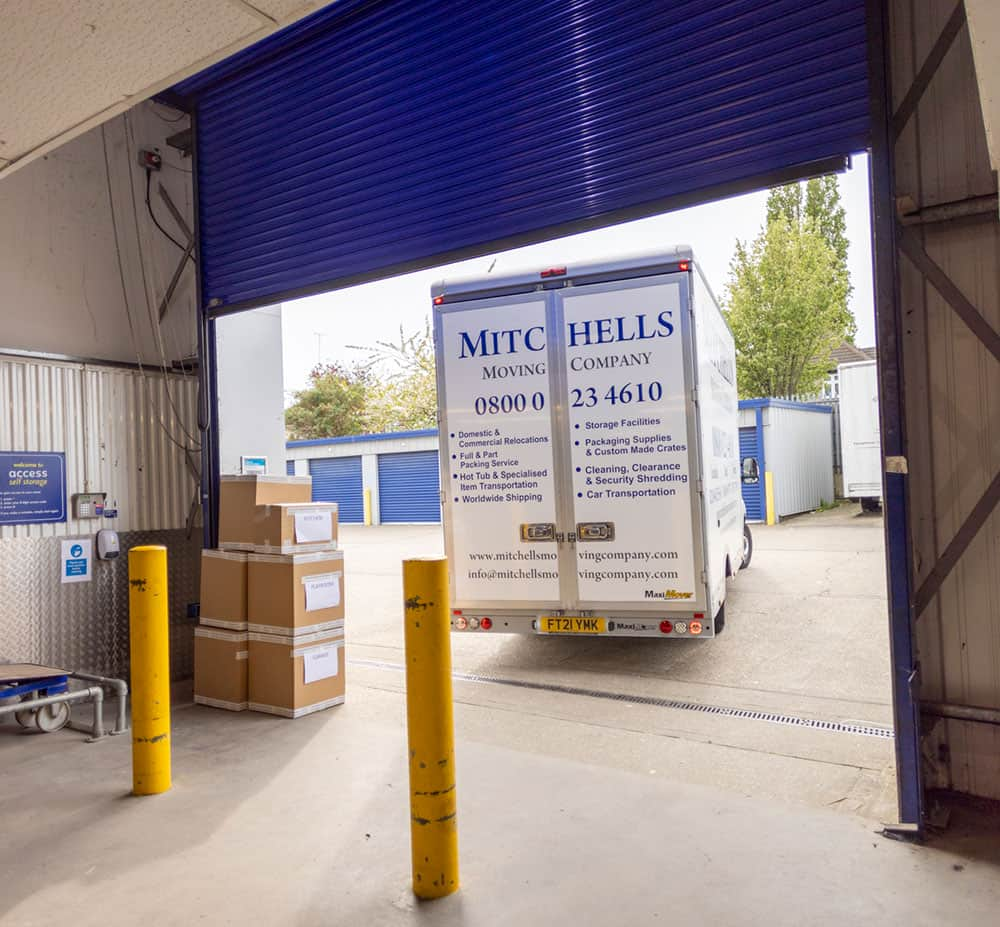 Safe storage solutions for your items
You may find yourself needing some storage space for large items of furniture. Maybe you are downsizing and some of your heavy items don't have a place in your new property. In this instance, Mitchells Moving Company can provide you with the space to keep your beloved furniture. Our storage units are heavily protected with CCTV, codes, padlocks, security gates, and alarm systems. Your belongings can be safe for any amount of time you need.
Why you should work with our trusted furniture movers
Moving properties can be a slightly stressful process for some customers, so finding a removals company you can trust is one of the most important things you can do. At Mitchells Moving Company, our services come highly recommended. Here's why…

In the industry for more than 40 years
Many members of our moving team have experience in the industry dating back to 1980. We have spent this time honing our skills and providing a reliable service. This kind of experience is hard to come by – we truly are experts.

Personable, attentive customer service
Our priority is building up a rapport with our customers. We make you comfortable throughout the entire process, providing the support you need during your house move. We'll do anything we can to meet your requirements.

All your removal needs covered
We cover every need you could have for your removals process. From packing your belongings into boxes to arranging your furniture in your new home, we can provide every service you could need.

Efficient, detail-oriented services
Our experienced team are always detail oriented. We pack securely and methodically, utilising vehicle space efficiently and in a logical order. Our vans are modern and our packaging materials are sturdy and reliable.