You've decided it's time for a change – you're moving house. But with the process comes stress, especially if you've never done it before. Moving house is one of the most stressful things you can do. There are so many things to think about, and it's hard to know where to start. Mitchells Moving Company is here to help take the stress out of moving house. We're experts in removals in Westerham, with decades of experience in the industry. We'll tailor our services to your needs, providing everything you need for a smooth move. We'll treat your home with care and respect, ensuring your move is as stress-free as possible.
If you're looking for the best removals company to help you on moving day in Westerham, call us on 0800 023 4610.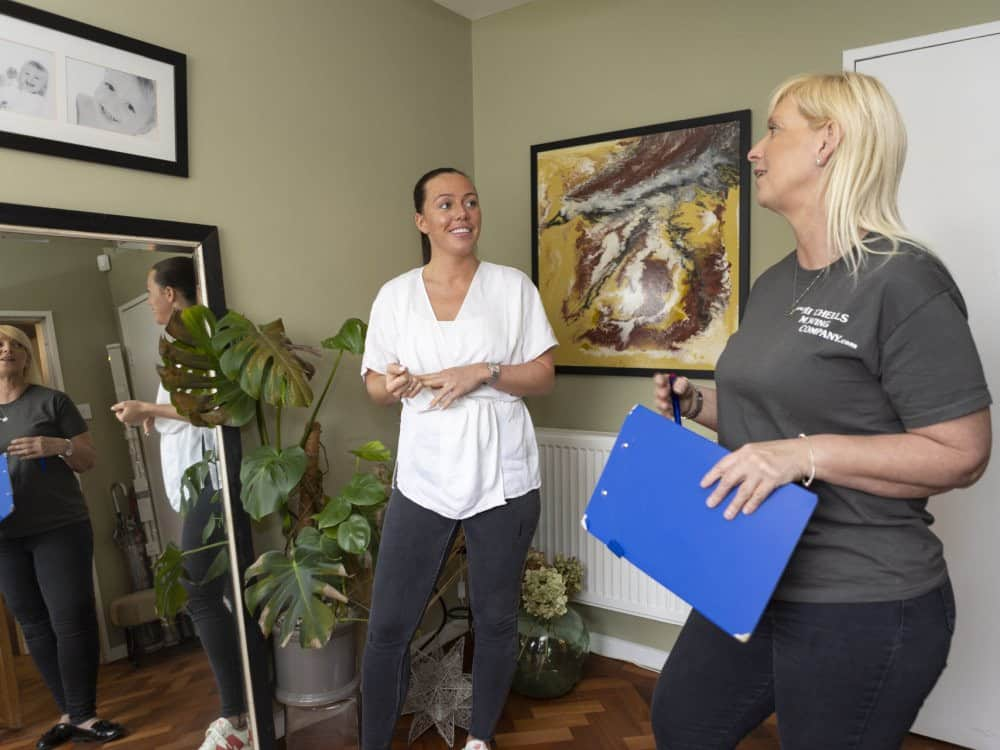 Why choose Westerham?
Westerham is a town in Kent. Westerham is positioned near a few prominent roads, such as the M25 motorway. The closest railway station is Oxted station, four miles away. Westerham is served by bus routes which connect the region to surrounding areas like Bromley, Biggin Hill, and Hayes. There are several businesses on Westerham High Street as well as a few nice bars and restaurants, making it a worthwhile place to visit. When it comes to green spaces in Westerham, King George's Field and The Long Pond are both valuable options. There are a couple of schools in the area, including Churchill C of E Primary School. Westerham is a place where many people enjoy living.
How can we help with
removals in Westerham?
Moving house is always a stressful experience, made even harder by the fact that you must worry about packing, transporting, and unpacking all your belongings. Not only is moving house a huge hassle, but it can also be incredibly expensive. You must hire a removal company, buy packing materials, and then there's the cost of transportation and unloading. Mitchells Moving Company offers a full range of removals services in Westerham at an affordable price. We provide all the materials you need for packing, transport your belongings safely and securely, and unload them in your new home. We are experienced professionals who will make sure your move goes as smoothly as possible.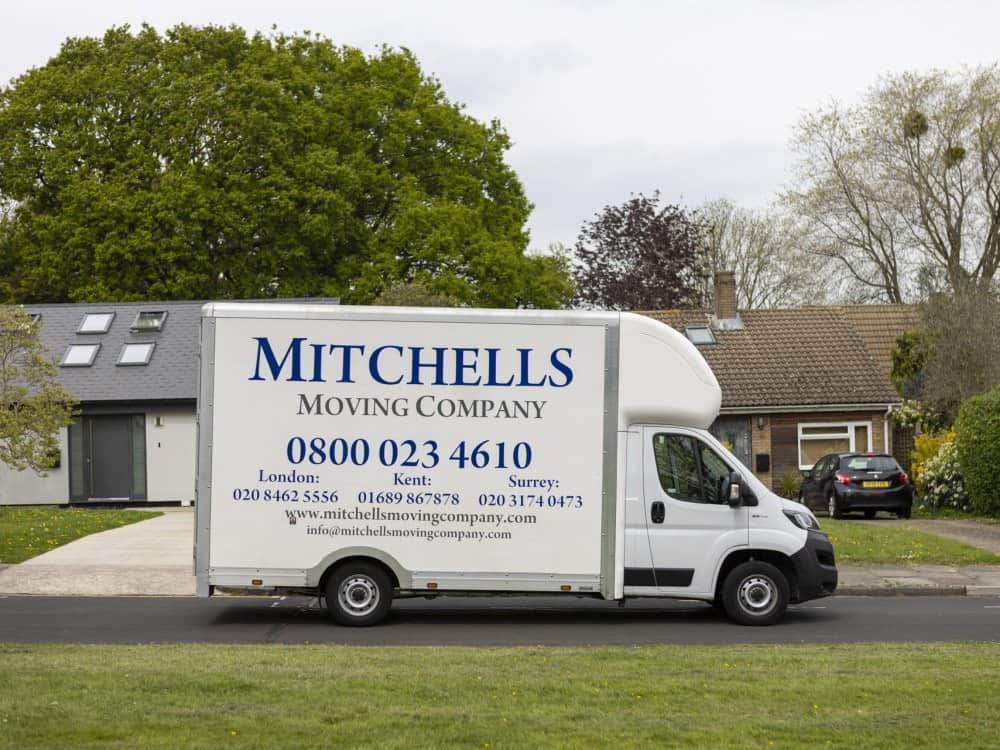 Why choose Mitchells Moving Company
for removals in Westerham?
Mitchells Moving Company is different. We're a family-owned and operated business that has been providing quality removals services in Westerham for years. We have a team of experienced and qualified movers who will take care of everything for you so that you can relax and focus on your new home or office.

Industry experience dating back to 1980
Moving is a huge hassle. It's stressful, time consuming, and can be expensive. We understand that your belongings are important to you, which is why we offer a wide range of removal services that are both reliable and affordable. Some of our member of staff have experience in the industry dating back more than 40 years, so you can trust us to get the job done right.

Personal communication with customers
We take the hassle out of moving by providing a comprehensive service that covers every detail from start to finish. You can relax and focus on the excitement of your move while we take care of everything else. Plus, we provide reassurance and security throughout the entire process so you can rest easy knowing your belongings are in good hands.

Start-to-finish services
We also offer a full range of removals services so that you can relax and let us take care of everything. We'll pack up all your belongings safely and securely and transport them to your new home. Plus, we'll even dispose of any unwanted items for you so that you don't have to lift a finger.

Modern, detail-oriented processes
Most people have had a bad experience with a house removal company at some point in their life. Maybe the company was unreliable, or maybe they damaged your belongings. We're different. We're a modern, detail-oriented company that takes pride in our work. We use the latest vans and equipment, and we have strict quality control measures in place to make sure your move goes as smoothly as possible.
Professional packing
for removals in Westerham
Moving is a stressful process. From packing to organizing to physically moving, it feels like there's a lot to do and not enough time. It's hard enough to move your belongings without having to worry about packing them correctly. If you don't pack your boxes the right way, they could easily get damaged in transit. Mitchells Moving Company offers professional packing services that will take the stress off your hands. We have years of experience in packing delicate and valuable items securely so that they don't get damaged during transport. Let us help you make your move as smooth as possible!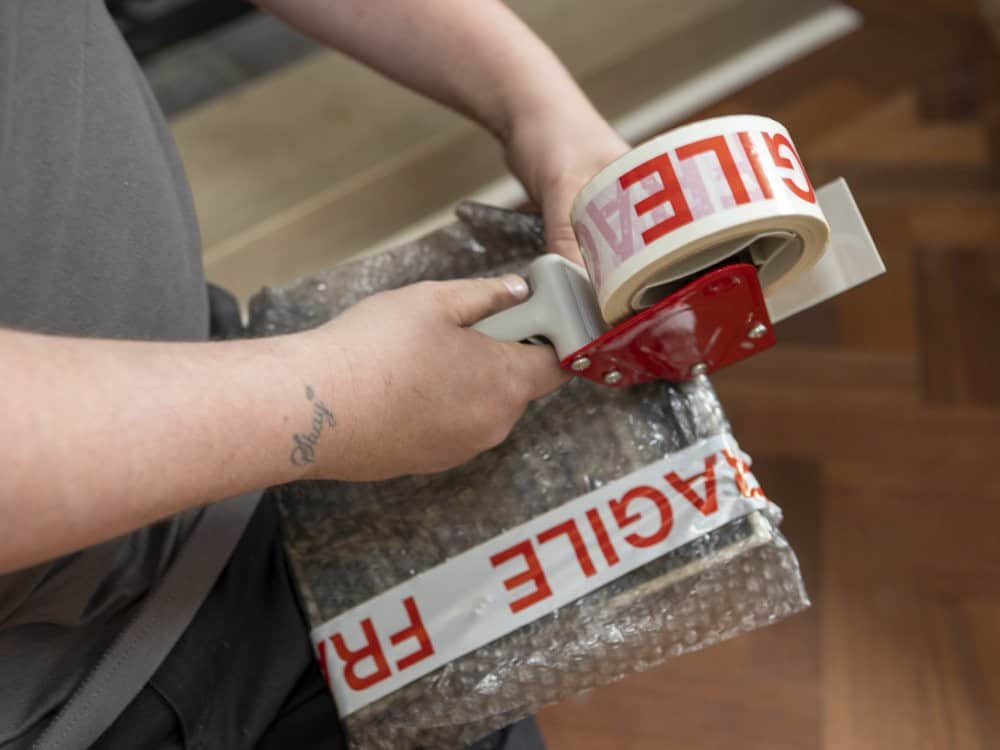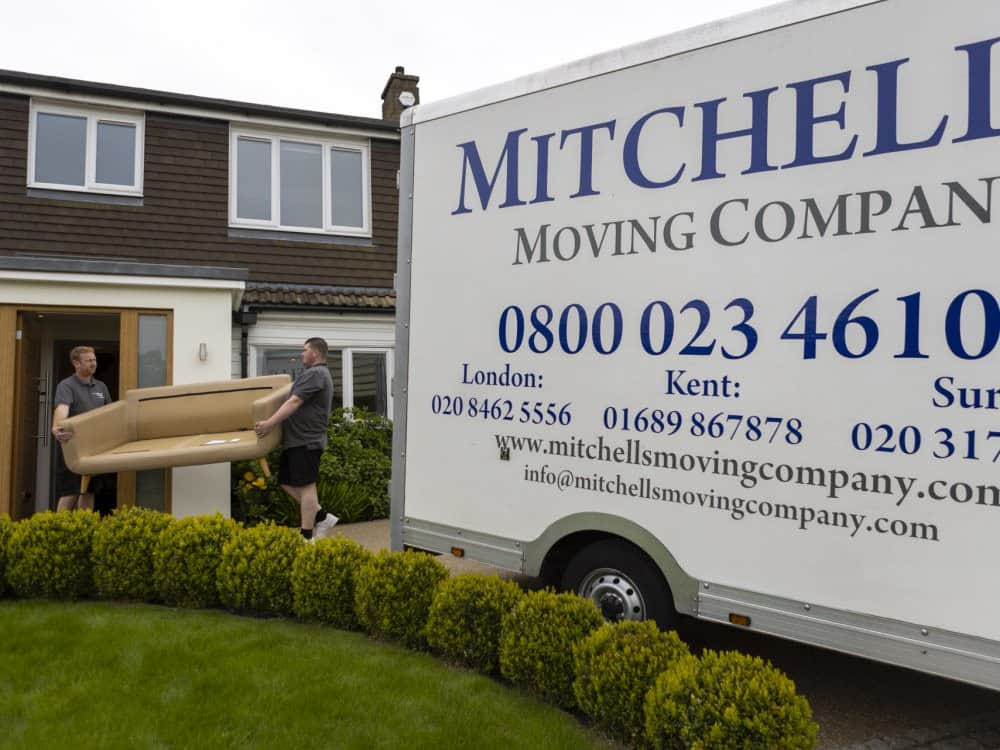 Removal storage
in Westerham
You need to store your belongings, but don't want to deal with the hassle and stress of finding a storage unit that is close by, has the right security, and is within your budget. It's stressful enough having to move all your belongings, without having to worry about finding a storage unit that meets all your needs. And if you're moving out of state, it can be even harder to find a good storage unit that is close by. Mitchells Moving Company offers removal storage in Westerham for any amount of time and for any size you may require. Our storage spaces are protected with CCTV, alarm systems, codes, and padlocks so you can rest assured that your belongings will be always completely secure.
We regularly work in these areas of Kent