Photocopier removal from a reliable, hard-working team.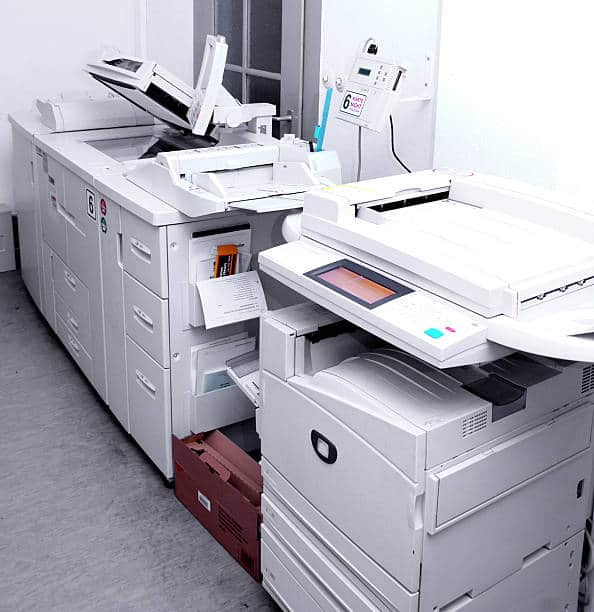 Photocopier removal
When embarking on an office relocation, you might be wondering what will happen to your handy photocopier… Its removal could seem tricky, but that's what the team at Mitchells Moving Company is for. Our photocopier removal service will mean that you can escape without heavy lifting, eliminating the danger of your employees trying to move this item themselves. We have over four decades of experience in the industry, providing excellent removal services for your every need. Just give us a call on 0800 023 4610.
What to expect from your
photocopier relocation
When you're going through the process of getting your photocopier removed, you might be wondering what will happen when your movers arrive. That's what we're here to explain:
1
Our team will assess your photocopier either in-person or over a video survey. This will allow us to find out how many of our team will be needed, and what equipment we may require.
2
We will arrive at your destination on your removal date, with the necessary capacity to move your photocopier. We will package it in protective materials to keep it safe during transport.
3
We will utilise any specialist equipment that is needed and will pack your photocopier into the van methodically, ensuring that it won't get damaged during the journey.
4
At the other end, we will unpack your photocopier in the position you wish, meaning you won't have to move it yourselves after our team has left.
Top-quality
packaging materials
for your photocopier
When it comes to protecting your photocopier, we know how to keep this heavy item safe. We use high-quality packaging materials to ensure your photocopier is safe from scuffs and its inner mechanisms are in full working order when it reaches its destination. From removal blankets to double layered bubble wrap, our packaging materials are durable.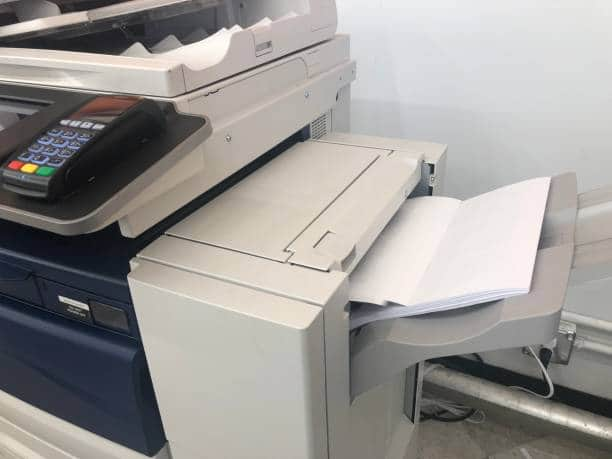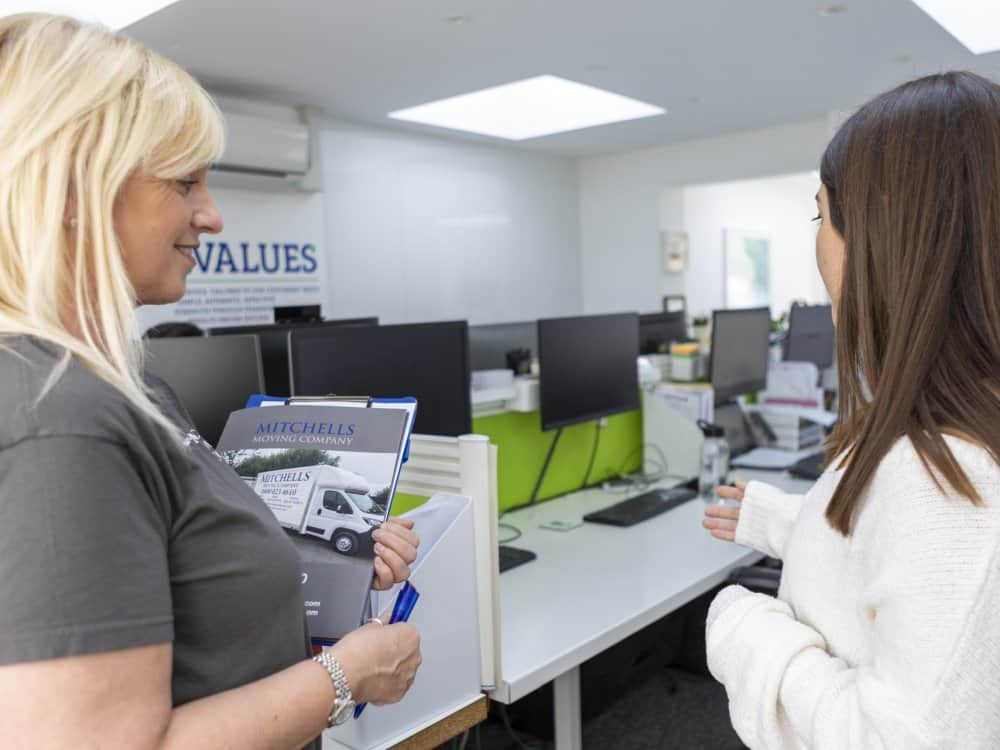 Insurance for your
removal process
At Mitchells Moving Company, we are fully insured to carry out your photocopier removal service. We also have a WEEE (Waste Electrical and Electronic Equipment) certification, ensuring that we can handle this equipment safely. You can have peace of mind that your items are in reliable hands.
Our start-to-finish
removal services
It's not only office removals that we provide. We can also help you if you need a domestic removal or an international removal. From packing services, to a household clearance and cleaning service, we offer it all. Our company comes highly recommended from past customers. We aim to take the burden of moving off your hands, just get in touch…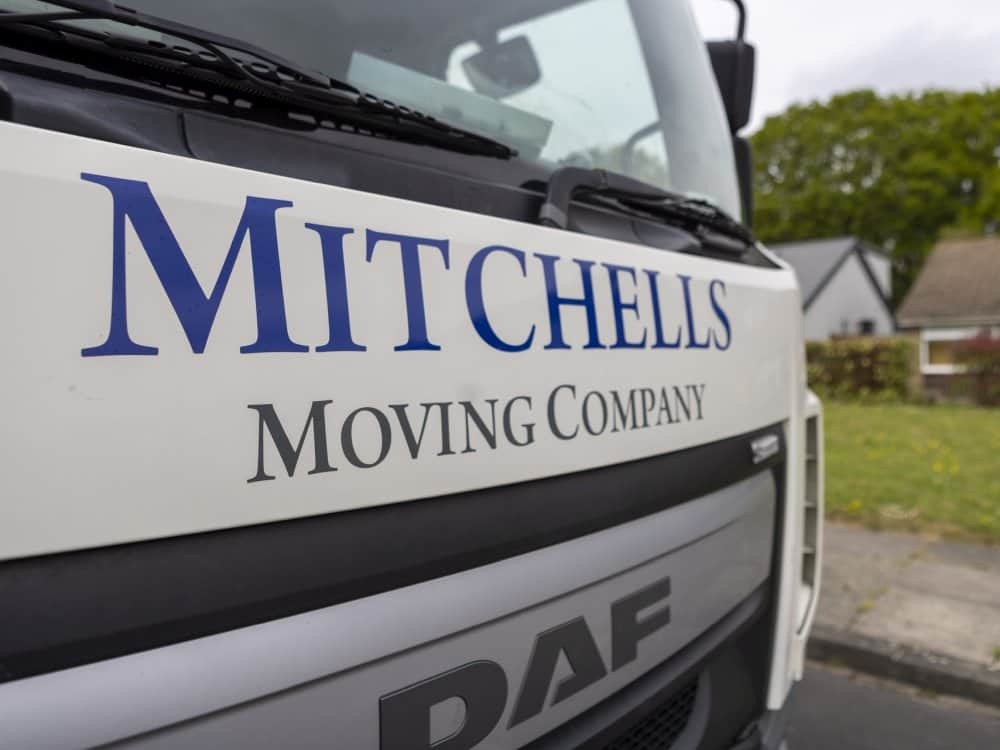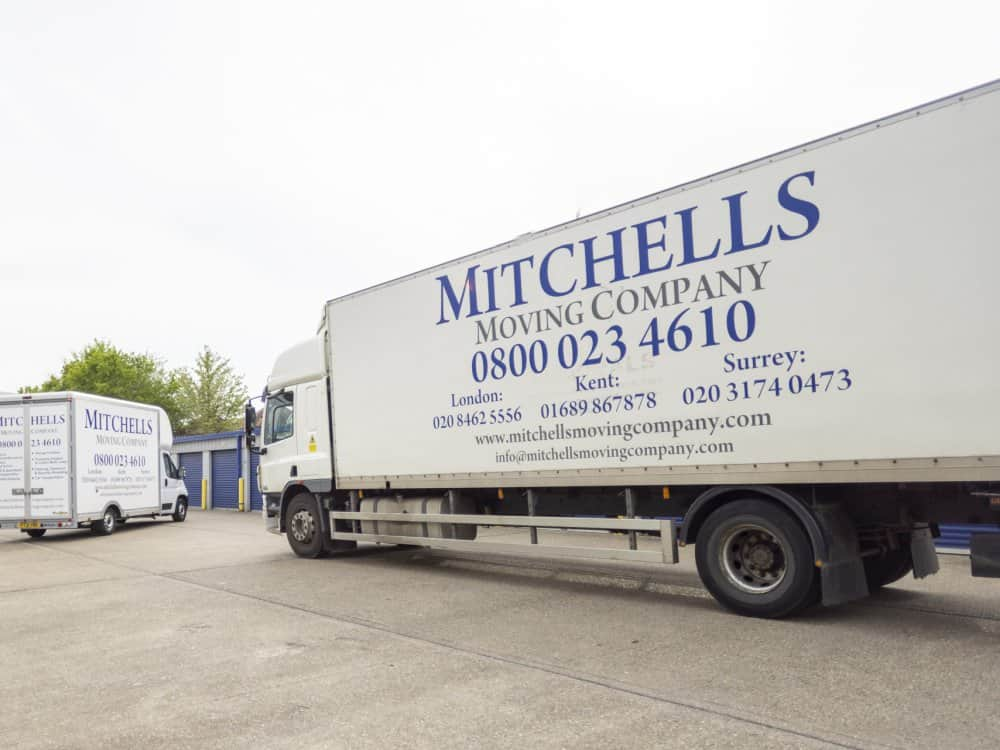 Storage solutions:
Keeping your items safe
You may find yourself needing storage space for your photocopiers or multifunction printers. We can offer storage facilities for any amount of time, to hold any capacity of items that you need. Protected by CCTV, security gates, codes, padlocks, and alarm systems, you can trust that your items will be safely stored until you need them again.
Working with us:
What we can give you
During the removal of your large, heavy items, it's important that you have trust in your removal company. Mitchells Moving Company is nothing if not trustworthy – here are just some of the reasons why you should choose to work with us.

More than 40 years' experience
Many movers within our team have more than four decades in the industry. Their built-up knowledge and advanced skillsets go leaps and bounds towards the success of your removal – your photocopier is safe in our hands.

Personal rapport with customers
We know it's important to build up a rapport with our customers, supporting them when they need it. We are transparent in our services and prioritise easy communication – you will have a consistent point of contact.

Full removal services
Our team has expertise in every area of our industry – anything you could need from packing to a clearance service, we provide. Receiving all your requirements from one company will be cost-effective and simple.

Modernity in our processes
We strive to make our working processes as modern and easy as they can be. That's why we offer our customers a video survey and utilise up-to-date, specialist vehicles that are designed for removals and are LEZ compliant.