Reliable rubbish removal services in Sutton for a neat and tidy household
Send your queries
Get in touch!
Rubbish removal in Sutton
Does your home look like a complete mess with unwanted items lying in every corner? We get it, that's not a desirable situation for you and your loved ones. Mitchells Moving Company is here to take out the mess and leave your home spick and span! We offer the most reliable and professional rubbish removal in Sutton.
Mitchells has spent four decades serving areas around South London and helped hundreds of families with their removal and clearance needs. Our expertise and knowledge of the clearance best practices enable us to serve you better in the Sutton area.
Our team adopts a personalised approach for each household. They carefully survey your house and ensure the best quote for your requirements. Plus, we're fully licenced!
To utilise our trusted rubbish removal in Sutton, get started by giving us a call on 0800 023 4610.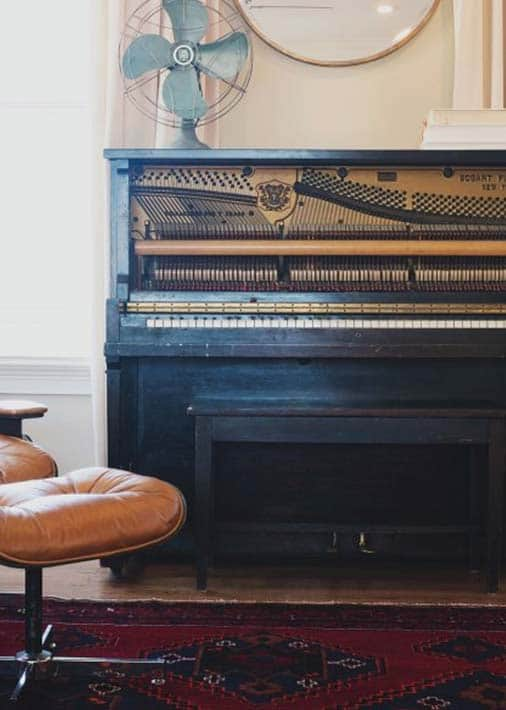 Why choose us for rubbish removal in Sutton?
Mitchells Moving Company's proven experience, expertise, reliability, and service quality have impressed customers in Sutton for years. Our rubbish removal team is equipped with modern vehicles and equipment to clear out small and heavy waste items from your home in a hassle-free manner.
Whether you want to get rid of a worn-out sofa or a clunky, old table, we're there to make it a breeze for you! Mitchells is known to provide excellent quality clearance services, and our team makes sure these services are tailored to your needs.
Additionally, our wide range of personalised rubbish removal options and licenced waste clearance make way for more efficiency. Your household rubbish is taken to a trusted reuse or recycling centre and disposed of responsibly. Rest assured, your rubbish removal in Sutton is in the most reliable hands of a well-practiced team that delivers results!
What types of rubbish can we remove from your property?
You name it, and we'll remove it! Here are some items we often assist our customers with in Sutton: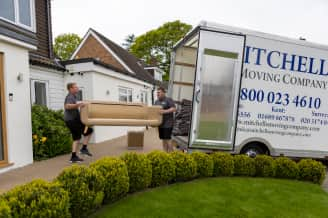 Small rubbish items
Don't let small bags of waste or other junk items dampen the freshness of your home environment. Give us a ring and our experts will promptly help you get rid of all small household rubbish!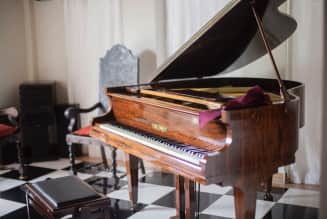 Heavy household items
Thinking of discarding an old piano, a huge unused bed, or an even heavier item from your property in Sutton? Our Sutton rubbish removal team can efficiently and carefully carry heavy household items out of your home and take them to a nearby recycling centre for disposal.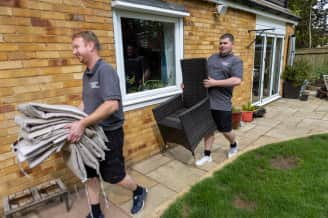 Garden waste
We're here to take away all garden waste; from bags of cut shrubs and grass to your discarded fencing, sheds and more, leaving a spotless garden for you to enjoy.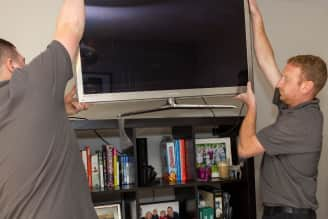 Domestic appliances
With technology evolving every minute of the day, domestic appliances need to be upgraded for a better household. We know this, and hence we help you get rid of the old ones effectively and responsibly!
Is there a weight limit for
heavy items?
There's absolutely no limit to how heavy an item we can take from your home. Our professionals are equipped with modern equipment and vehicles to make this happen. We're here to clear out as much waste from your household as possible!
What to expect from our
rubbish removal in Sutton
Our rubbish removal in Sutton is customised for every customer's needs. Hence, the process may vary from one household to another. However, here is the general process to help you get an understanding.
1
Separate your household rubbish
Separating your waste items from other useful household items will help us easily and quickly assess your requirements. This saves time for you and for us.
2
Our team surveys your items
Our experts will arrive at your property to survey the rubbish removal requirements. This can be done in person or via a video call, depending on your convenience and scale of the job.
3
Get a cost estimate for waste removal
Based on our survey, we will give you the best quote on your household rubbish clearance in Sutton.
4
Rubbish clearance begins
On the day, we will arrive at your property to clear out the waste items. We'll bring along the necessary tools and vehicles to carry these items to a trusted recycling centre, discarding of them whilst following all environmental protocols.
How much do our Sutton waste removal services cost?
Our four decades of experience in clearance services tells us every household is unique; and so are their rubbish removal needs. Therefore, our cost is customised for each and every customer. We'll survey your space and give you the best quote that fits your budget. To book your survey in Sutton, contact us on 0800 023 4610 or email info@mitchellsmovingcompany.com.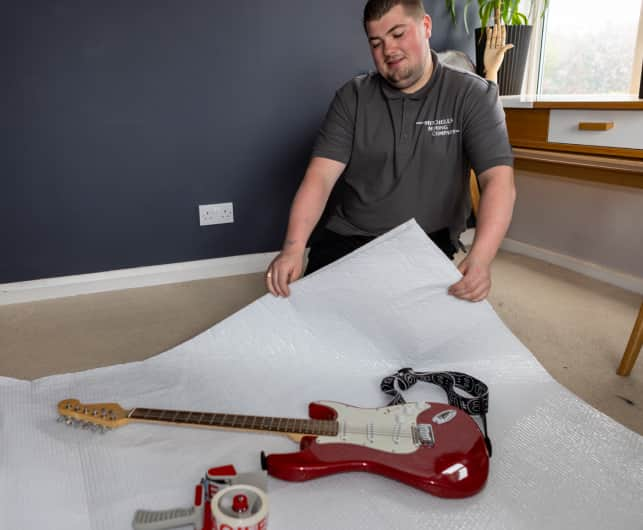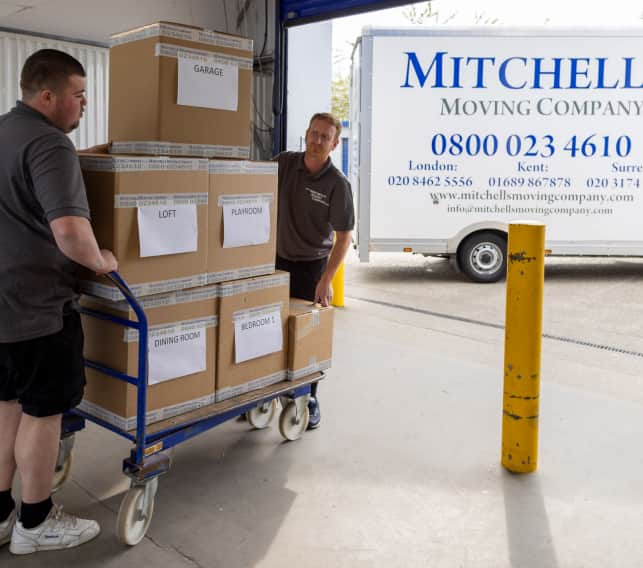 Work with a licenced rubbish removal service provider in Sutton
Mitchells Moving Company is a licenced waste carrier in the Sutton area. This ensures that your rubbish removal is carried out most responsibly and with the utmost care. Whatever your waste includes, hazardous or non-hazardous materials, we'll handle it in an environmentally friendly way. We'll drive them to a trusted recycling centre for proper disposal. Rest assured you're about to work with an expert and trustworthy team of waste clearers.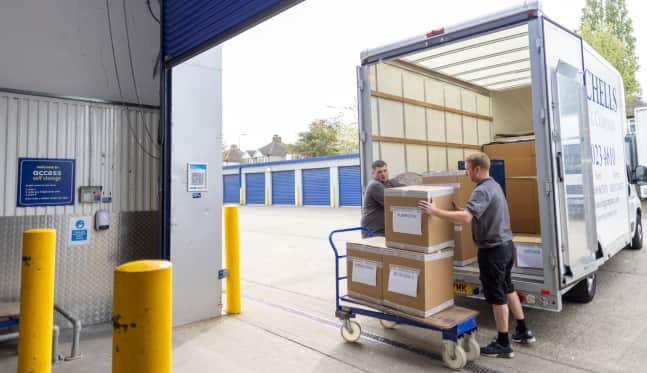 Book your domestic
rubbish removal in
Sutton today!
Mitchells' expert team ensures stress-free and highly effective rubbish removal in Sutton. Our knowledge of the area and its waste clearance guidelines help you get a neat and tidy house without having to worry about a thing. Let's get started with hassle-free rubbish removal!
Frequently asked questions about rubbish removal in Sutton
How do I prepare for my domestic rubbish removal?
Follow these useful tips for better and faster rubbish removal in Sutton:
Keep all rubbish items separate so we can easily survey your space and give you the best quote.
In case your property doesn't have parking outside, ask your local authority to arrange for parking suspension.
Bag your garden waste and smaller waste items if you'd like faster rubbish collection.
Provide us with as much notice as possible before your waste removal, so we can serve you better.
Do you recycle the items you remove?
Of course, that's part of our expert rubbish removal services in Sutton! We take all junk items from your property to a trusted recycling centre and dispose of them following necessary guidelines. There's absolutely nothing you need to worry about with us!
Can I arrange for the same day rubbish clearance?
We prefer advanced notice before your waste removal. This ensures proper arrangement of tools, resources, and vehicles so we can deliver what we promise – efficiency. However, in case of urgency, we can  discuss it with our team to check the feasibility. Don't hesitate – get in touch with us at any time to discuss your Sutton rubbish removal requirements.
Why use rubbish removal instead of hiring a skip?
Skips are best for heavier waste clearance such as construction debris. It is advisable to not hire a skip when it comes to household waste clearance. Plus, they may require expensive permits and you may damage your driveway by letting a skip on it. With Mitchells Moving Company, you will get affordable and more efficient rubbish removal services for your domestic needs.
Do I need to be at home when my waste is collected?
Yes, we require you to be at home while our expert rubbish clearers carry out the job. This assures you of the fact that all your waste items are effectively taken out of your property.
What do I need to do on rubbish collection day?
There's nothing we need from you on the rubbish collection day, except for access to the waste items wherever they are in your home. Also, make sure that everything you need cleared is effectively removed by our team.