Need a packing service?
Our stress-free
service is the solution.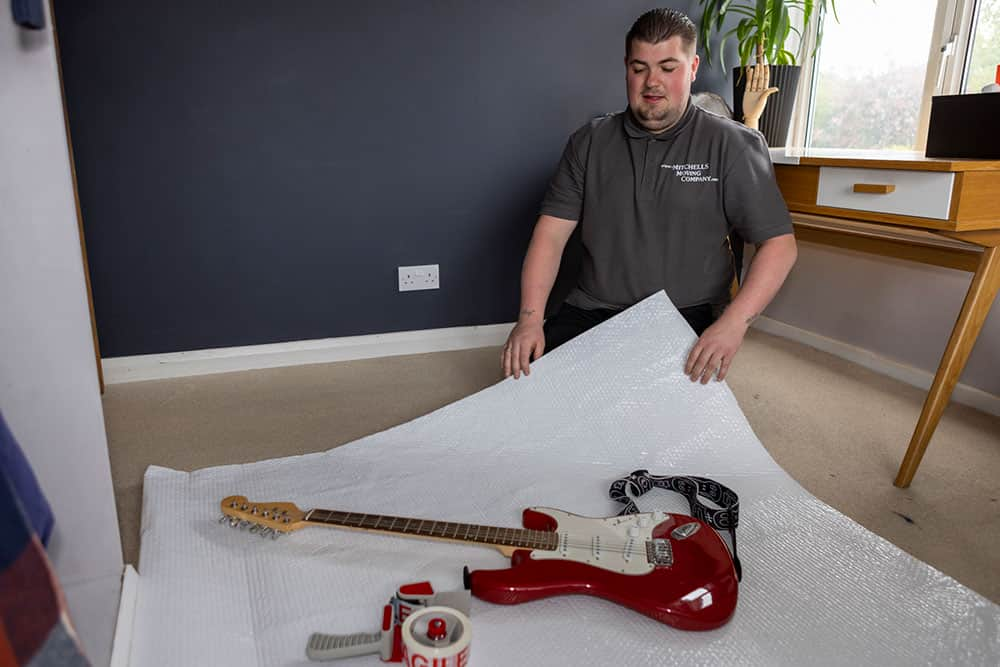 Packing services
The period of time leading up to your house move will go quicker than you think. You may find yourself with a few days to go, and nothing packed! To avoid this stress, our packing service will allow you to live your normal life until just before moving day. Whether you need assistance packing one particular room or your entire home, you can rely on Mitchells Moving Company to pack your belongings securely. We don't cut corners – we make sure that every one of your items is protected. Using top-quality packing materials and collaborating with you to pack your belongings efficiently, you can trust our responsible team. Call us on 0800 023 4610 to discuss your packing service.
Why should you work with house packing companies?
Working with Mitchells Moving Company as your house packing experts will take the stress off your hands. If you undertake the packing or clearing process by yourself, you could be packing up your home for weeks. Living out of suitcases isn't pleasant! That's why investing in our professional packing process will allow you to live your daily life right up until your move. Our packers will usually come to your home the day before and will pack your belongings quickly and efficiently. Eliminate your stress by working with us.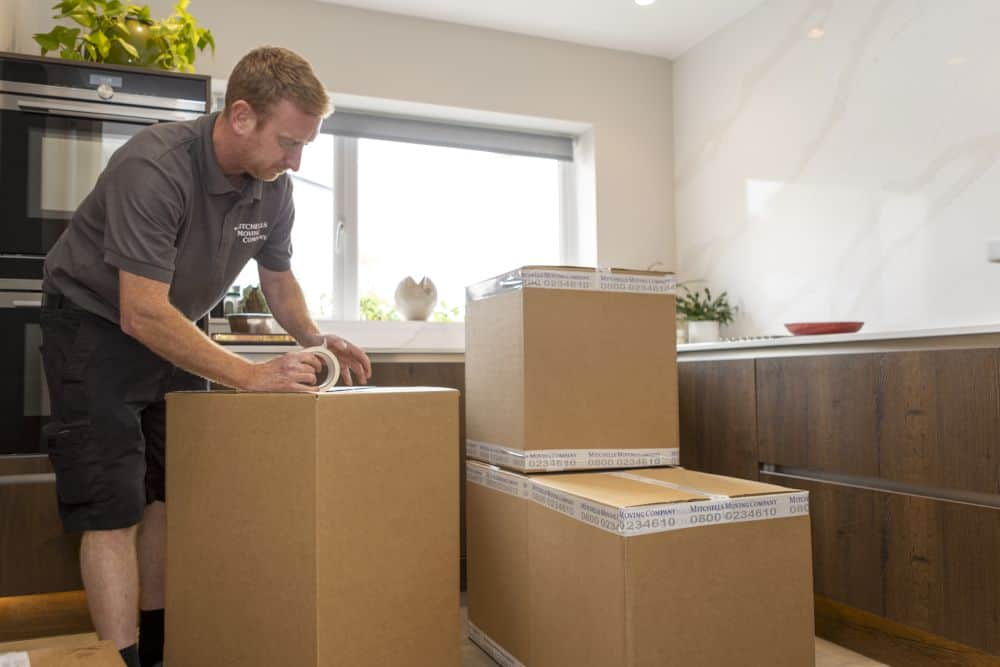 Household goods packing services:
What to expect
You might be wondering what to expect from your packing service with us. That's what we're here for – allow us to explain what will happen when our packers arrive.
1
Our team will assess your property in person or over a video survey to identify how many of your belongings you'd like to pack. We offer a partial and full packing service – it's entirely up to you.
2
Our packers will arrive, usually the day in advance of your domestic move.
3
Depending on which service you select, our team will get started packing your belongings. We take utmost care with your items, ensuring they are protected with top-quality packaging materials.
4
When your items are all packaged, your house move can commence!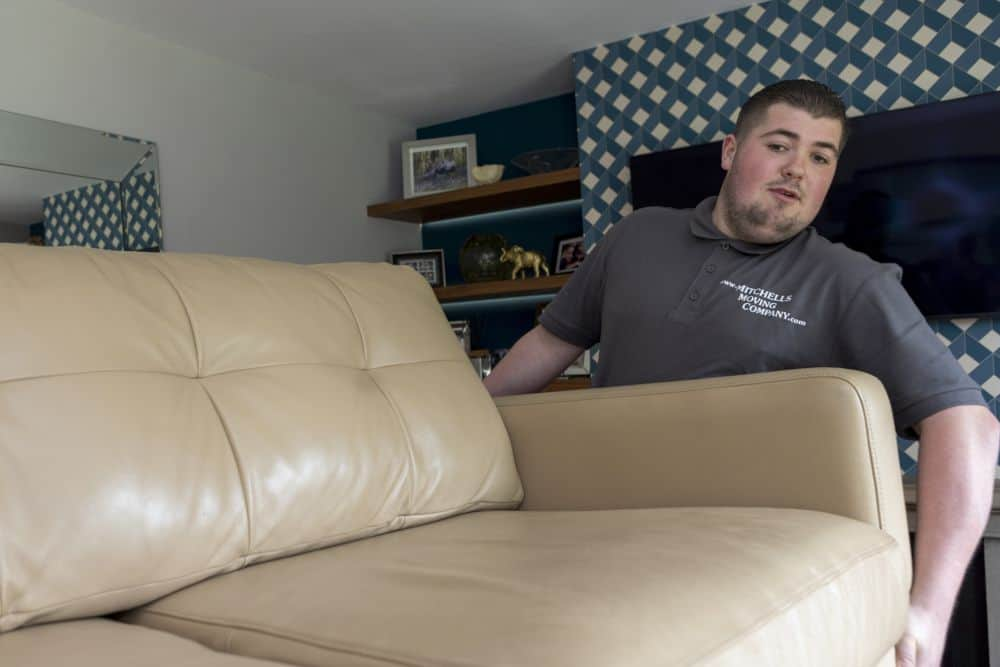 Packing your large items with care
If you have large, heavy items, they may need to be packaged differently. At Mitchells Moving Company, we have experience in protecting these items with packaging that will secure their safety. Whether this is your piano or your large items of furniture, we will pack them effectively to take the worry out of your hands.
Our capable fleet of vehicles
When your items are bubble wrapped and safely in packing boxes, you'll be able to move house. With our domestic removals service, our movers will handle your boxes and belongings with care. Our fleet of vehicles is expansive, ranging through from a 7.5, 12, 18 tonne and maxi mover van. We have a vehicle for your every requirement, and their specific design makes them capable of transporting every one of your items.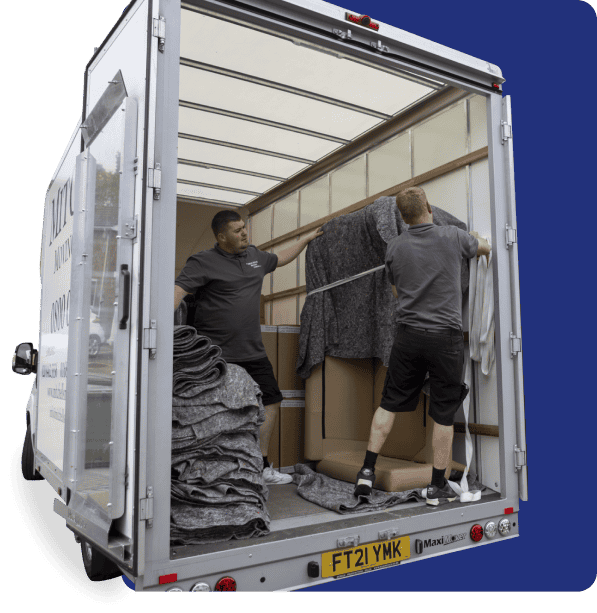 Insurance for packing services: Your reassurance
Throughout our entire packing and moving services, you can have peace of mind that we are fully insured in what we provide. You can rest assured that your belongings are in safe, experienced hands. Mitchells Moving Company's packing service can benefit you in many ways, decreasing your stress with our insurance.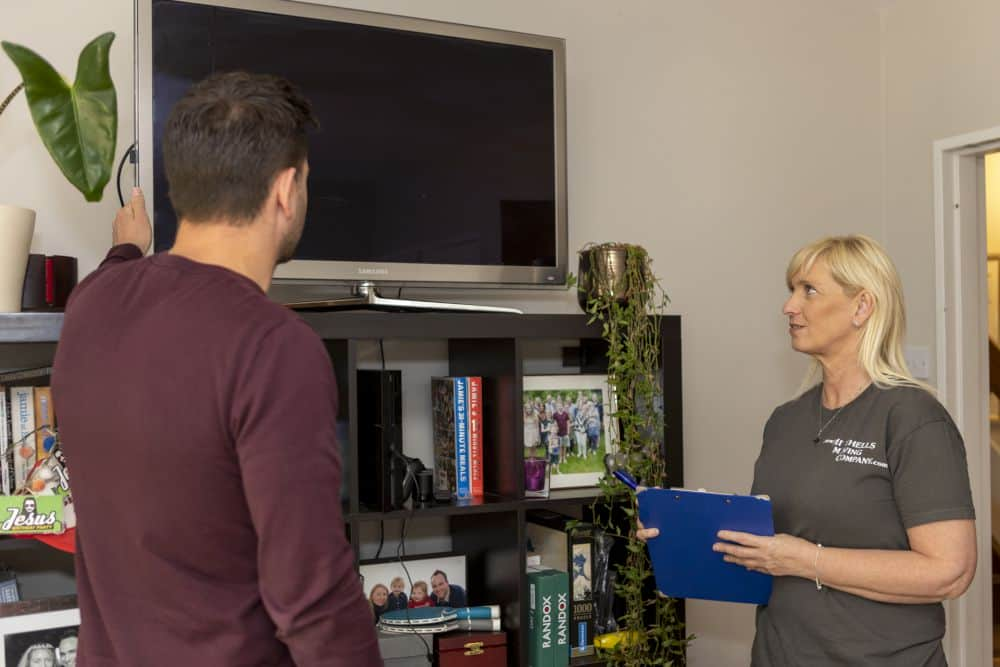 Alternative house removals
services for you
If you think our packing service will benefit you for your house move, take a look at our other services. We can provide you with a house clearance service that will help you to dispose of unwanted items before your moving day. This is bound to make your process easier. At the end of your tenancy, you might find yourself wanting to do a deep clean. Luckily at Mitchells Moving Company, we provide a house cleaning service to take care of this for you. We will leave your property looking spotless so that you can move to your new home without worry.
Packaging your items with our packing service
Within our packing service, we can provide our customers with sturdy, reliable packaging materials. These are double skinned with two layers of tough corrugated cardboard. This maintains your items' safety, as well as keeping them under our insurance plan. Your belongings will be safe, with our expert packing skills and top-of-the-line materials.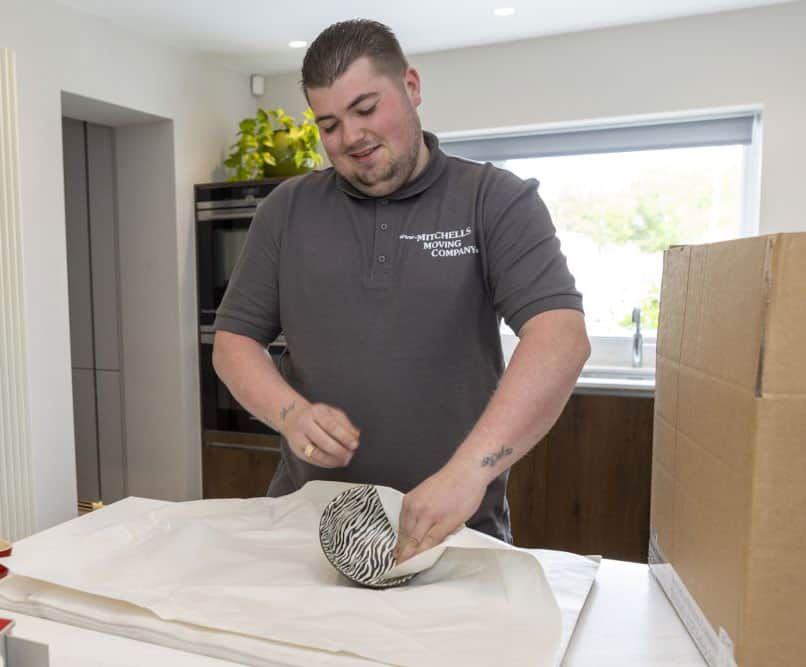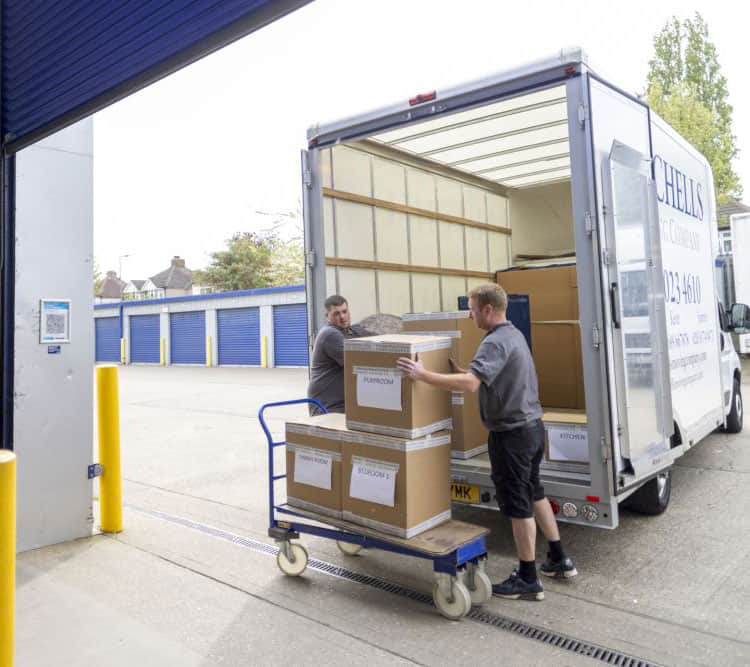 Our secure storage services for your belongings
Have you found yourself needing somewhere to store your items? Perhaps your new home is having renovations before you can move your furniture into it, or you're downsizing and need some storage space… With Mitchells Moving Company, you can rent a storage space for any amount of time, of any size. Protected with CCTV, alarm systems, codes, and padlocks, you can trust that your belongings are protected.
Why choose us for packing and removal services?
For an excellent packing and removal service, Mitchells Moving Company is who to come to. Our passion is in customer service and making you feel comfortable, taking the stress of your house move off your hands. Find out more about what we can do for you…

Experience since 1980
We are a family company made up of reliable, trusted employees. Many of our movers have more than 40 years in the industry, conducting seamless removals and supporting customers in their next adventure.

Personal interactions with our customers
We know how important it is for our customers to trust us. We build a rapport with you to give you reassurance that your items are in safe hands. Your communication will be with the same person, helping build up that relationship!

Start-to-finish services
For your full removal services, come to us. We will take care of what you need, from your packing service all the way through to placing your furniture exactly where you want it in your new home. Where we can help you, we will.

Modern processes with efficiency in mind
We maintain our up-to-date processes, ensuring that customers benefit from our modern way of working. Our fleet is specifically designed for removals, and our excellent materials keep our services reliable.