Organised staff move services from our reliable team.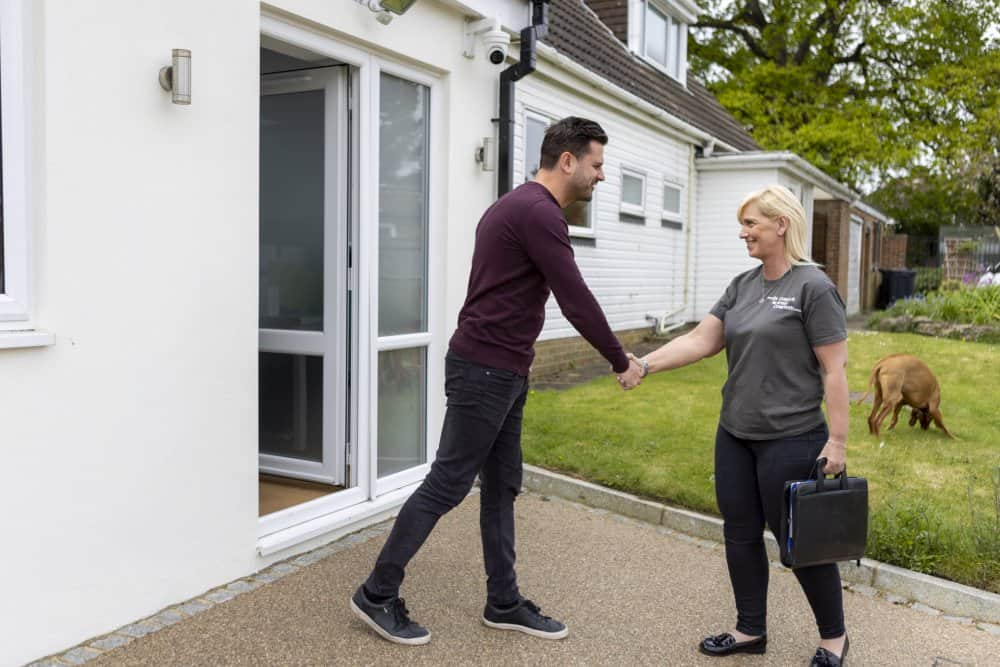 Staff move services
for a smooth office relocation
When you're embarking on an office move, you may find it difficult to keep all the office items separate from your employees' belongings. This is where our staff move service comes in. We can aid your company in packing up your staff's individual items, helping to avoid confusion and mixing up items with those of other colleagues. We will transport your staff's crates of belongings to your new workplace, ensuring that they have everything they need to start work in a fresh office on Monday morning. For your convenient staff move service, call us on 0800 023 4610.
What to expect from your
staff move?
When your office move is happening, it's understandable that things might be getting confusing, particularly if an office clearance is occurring at the same time! A staff move can help maintain organisation, this is what you can expect…
1
Just before your office relocation, our team will survey how many crates you will need for every employee to have safe transportation of their belongings. This will either be in person or via a video survey.
2
Our team will arrive, providing crates for your staff's belongings. After these crates are packed, we will load the removal van with staff items and the contents of your office (furniture, electronics, and more).
3
Each crate will be labelled, to make sure there is no confusion between which crate belongs to which employee. This efficiency saves time.
4
We will transport these to your new workplace, no matter the distance. At the new office, the labelled crates can be unloaded onto the relevant desk, ensuring each employee has their items waiting for them.
Convenient crate hire for
your staff move
You will need the facilities to ensure your staff's belongings are packed separately and effectively. At Mitchells Moving Company, we provide crate hire so that every one of your employees can have their belongings transported safely and conveniently in their own crate.
Our reliable
removal vehicles
Your staff may be worried about saying goodbye to their belongings, wanting reassurance that they'll see them safe and sound in the new office. Our modern fleet of removal vehicles is trustworthy and reliable, with vans of all sizes. Specifically designed for removals, our vans will keep your items safe during their journey.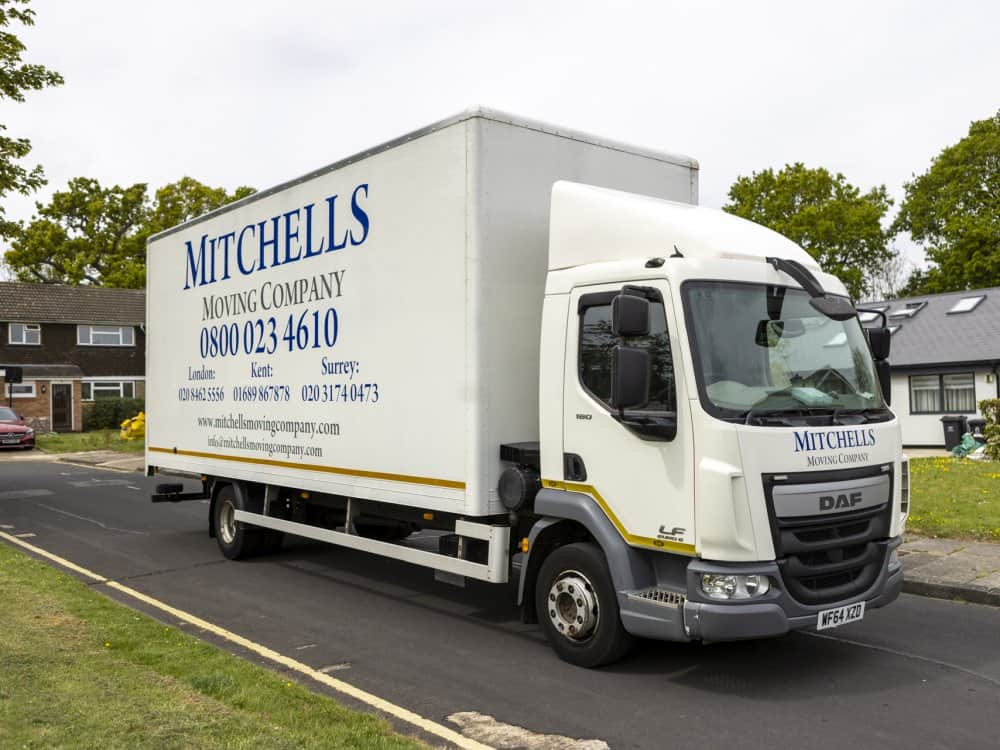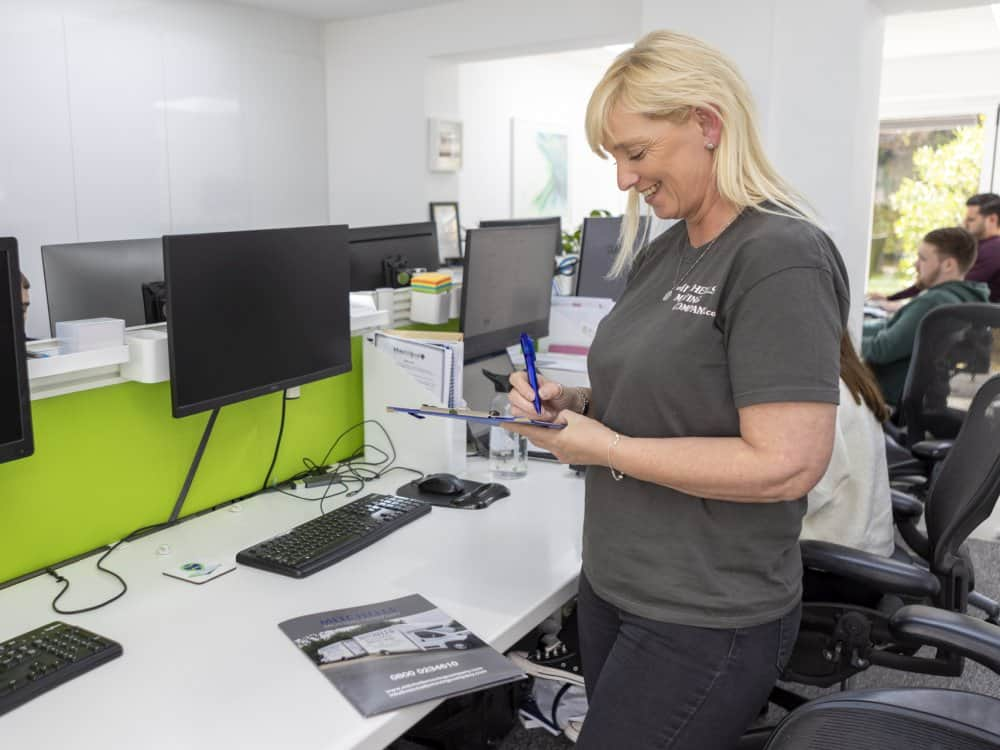 Keep your staff's
belongings safe with insurance
To ensure your employees' items are safe and secure during your office relocation, our team at Mitchells Moving Company is fully insured and qualified. Our experience shines through in our work – your items are in reliable and practiced hands. Allow yourself peace of mind by working with our company.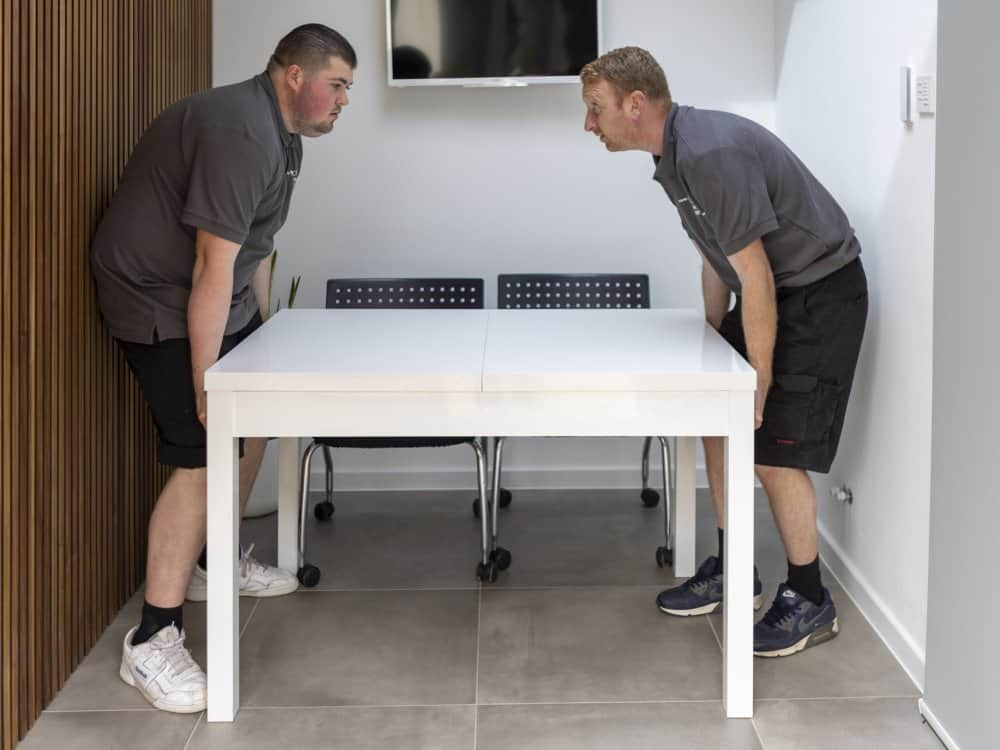 Storing your
staff's items
If you will need to store some of your items during your office relocation, such as unused furniture or bulky items that were on staff desks, our storage facilities will be convenient for you. Protected by CCTV, security gates, padlocks, codes, and alarm systems, your items will be as safe as they could be.
Why choosing to work
with us will benefit you
You might be wondering what working with Mitchells Moving Company will do for you. We will take the hassle of moving out of your hands, allowing you to enjoy your office relocation minus the stress. This is why you should choose us…

Roots in the removal industry
Our experience in the removal industry sets us apart. Some of our movers even have up to four decades working in removals, meaning that your employees' belongings will be handled responsibly and professionally.

Building rapport with customers
We build rapport with our customers to ensure we give them the most personal service we can. This increases our customers' satisfaction and allows us to give you the support you might need during your office or house move.

Complete, comprehensive services
Our removal services will handle your relocation from beginning to end. From your office clearance to your staff move and crate hire, moving into your brand-new office will be so much easier when working with us.

Modern ways of working
We use modern vans that are designed for the purpose of removals, ensuring the safety of your items and the ease of your relocation. We use secure packing materials and create comprehensive inventories for your belongings.