Moving house is a huge task. It can be stressful, time consuming and expensive. It's hard to know where to start when it comes to moving house. You must find a removal company, pack everything up, figure out what you're taking with you and more. Mitchells Moving Company takes the hassle out of moving house. We are experts in removals in Orpington, so we know exactly what needs to be done to make your move as smooth as possible. We provide all the services you could need, from packing and unpacking to storage and cleaning. Plus, our quotes are individualised so you can choose the service that best suits your needs and budget.
If you're looking for the best removals company to help you on moving day in Orpington, call us 0800 023 4610.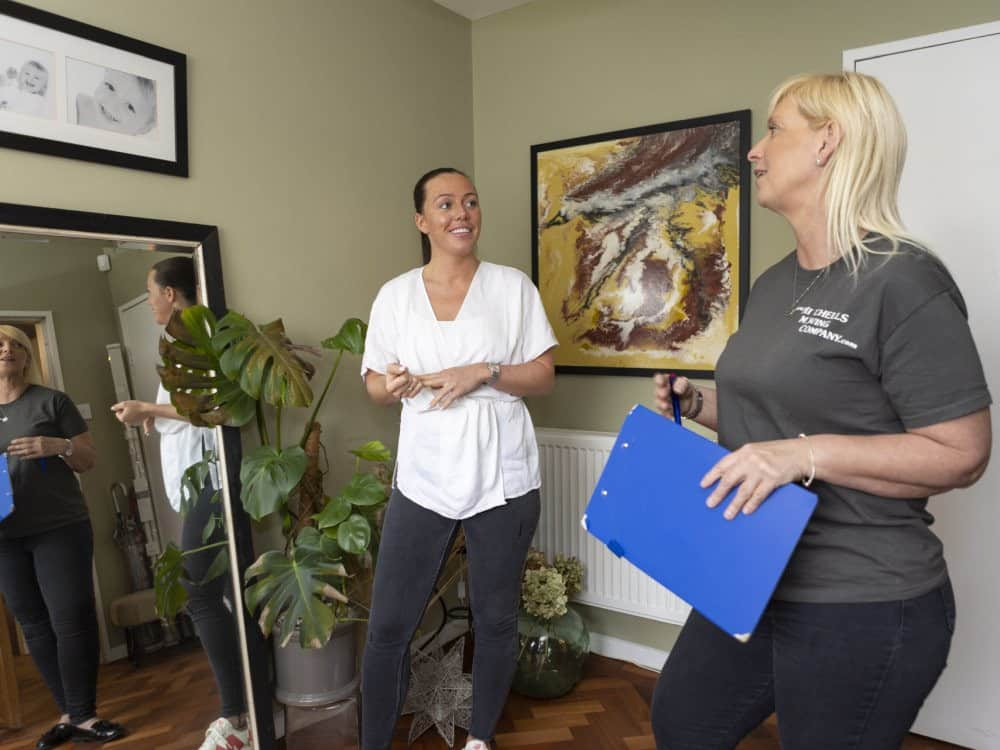 Why choose Orpington?
Orpington is a town situated in South East London, within the London Borough of Bromley. It is recognised as one of 35 major centres in Greater London. Orpington station provides a direct route to London, making it a convenient place to live for commuters. There is an abundance of local primary and secondary schools, including the reputable St Olaves and Newstead Wood. Orpington High Street is the hub of the town, containing numerous shops and restaurants. In terms of outdoor spaces, Priory Gardens is a beautiful local park where you can relax and unwind. There are many ways to entertain yourself in Orpington, not least at the Walnuts Leisure Centre where you can find a swimming pool, kids play area, sports hall, squash courts, and much more. If you are living in Orpington, you will not be short of ways to keep occupied
How can we help with
removals in Orpington?
Moving house is a huge task, and it can be difficult to know where to start. Not only is moving house stressful, but it can also be expensive. There are so many things to think about, from hiring a removal company to packing your belongings correctly. Mitchells Moving Company offers a full range of removals services in Orpington that will take the stress out of moving home. Our experienced team will handle everything for you, from packing your belongings to clearing out your old home. We provide a seamless service that will make your move as easy as possible.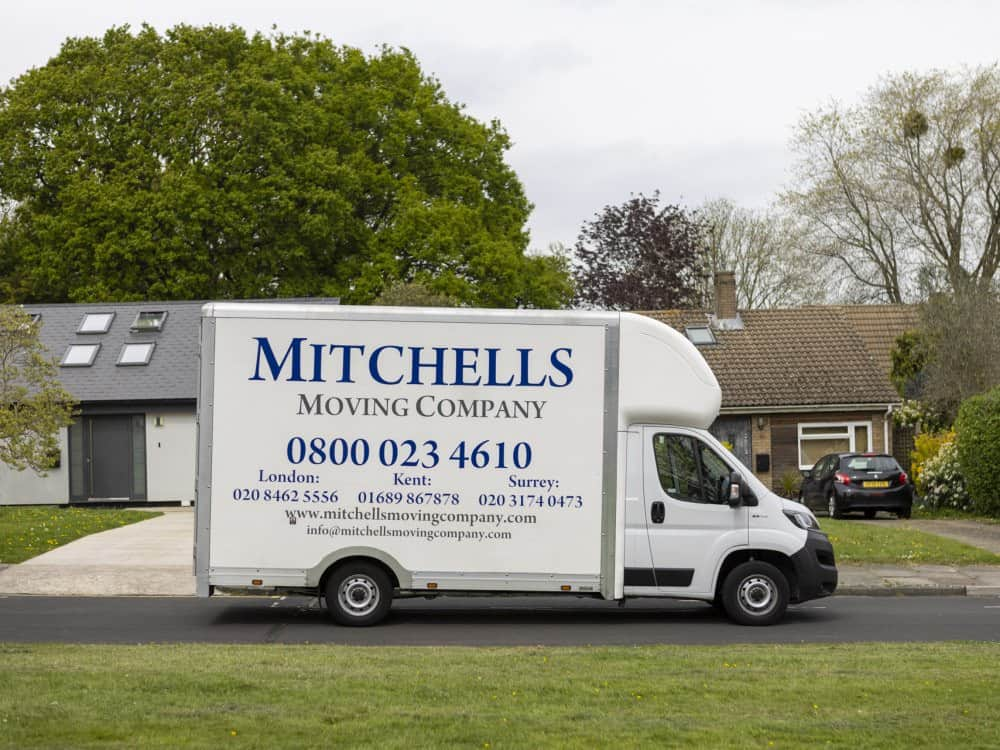 Why choose Mitchells Moving Company
for removals in Orpington?
Mitchells Moving Company can take the stress out of your move. We are a comprehensive, reliable removals company who knows how to handle every aspect of your relocation. From packing your belongings to safely transporting them to your new home, we've got you covered.

Industry experience dating back to 1980
You've probably heard horror stories of people's possessions being damaged or lost during a move. Hiring a professional moving company is the best way to ensure your belongings are transported safely and securely. With some team members having experience dating back to 1980, our team knows how to get the job done right

Personal communication with customers
With our personal communication service, we'll take care of everything for you. We'll make sure that you get in touch with the right person at each company, and we'll stay on top of everything until your move is complete. You can relax and focus on what's important – your new home.

Start-to-finish services
Our start-to-finish services take the hassle out of moving house. We'll deal with everything for you, from packing your belongings safely and securely to transporting them to their new home and getting rid of any unwanted items. Why not let us take care of it all?

Modern, detail-oriented processes
Our professional team has the experience and expertise to make your move as smooth and stress-free as possible. We use modern methods and equipment, so you don't have to worry about a thing. Plus, we'll even help you unpack at the other end!
Professional packing
for removals in Orpington
Moving is stressful. Packing up all your belongings, getting everything ready for the move, and then dealing with the actual move itself can be a nightmare. By packing your belongings, yourself, you're adding an extra layer of stress on to an already difficult process. You don't have time to pack up your home properly – you're too busy trying to get everything done! Let Mitchells Moving Company take care of the packing for you. Our professional packers will come to your home and pack everything quickly and efficiently so that you can relax and focus on other things. We know how to pack a house for a move so that nothing gets damaged in transit.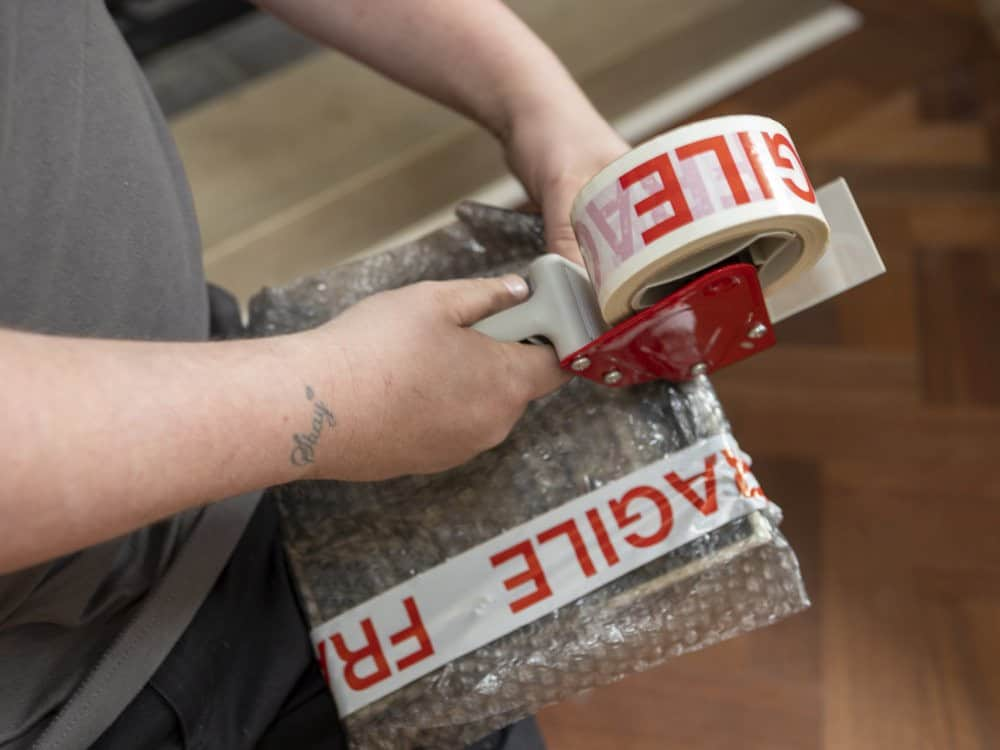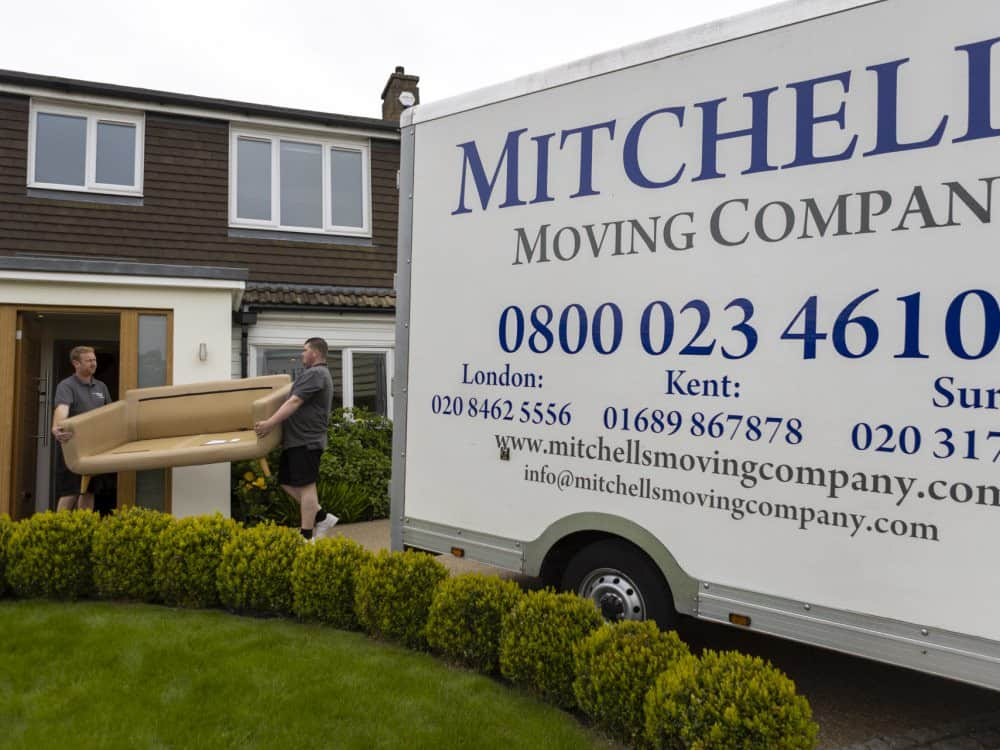 Removal storage
in Orpington
You've just moved into a new home, but before you can move your furniture in, you need to get rid of all the old stuff. Moving is hard enough as it is- having to deal with getting rid of your old belongings on top of it can be frustrating. Removal storage in Orpington from Mitchells Moving Company is the perfect solution for you. We offer secure and affordable storage spaces for any amount of time, so you can take your time sorting through your things and deciding what to keep and what to get rid of.
We regularly work in these areas of Kent