Office clearance for a fresh start in your workplace.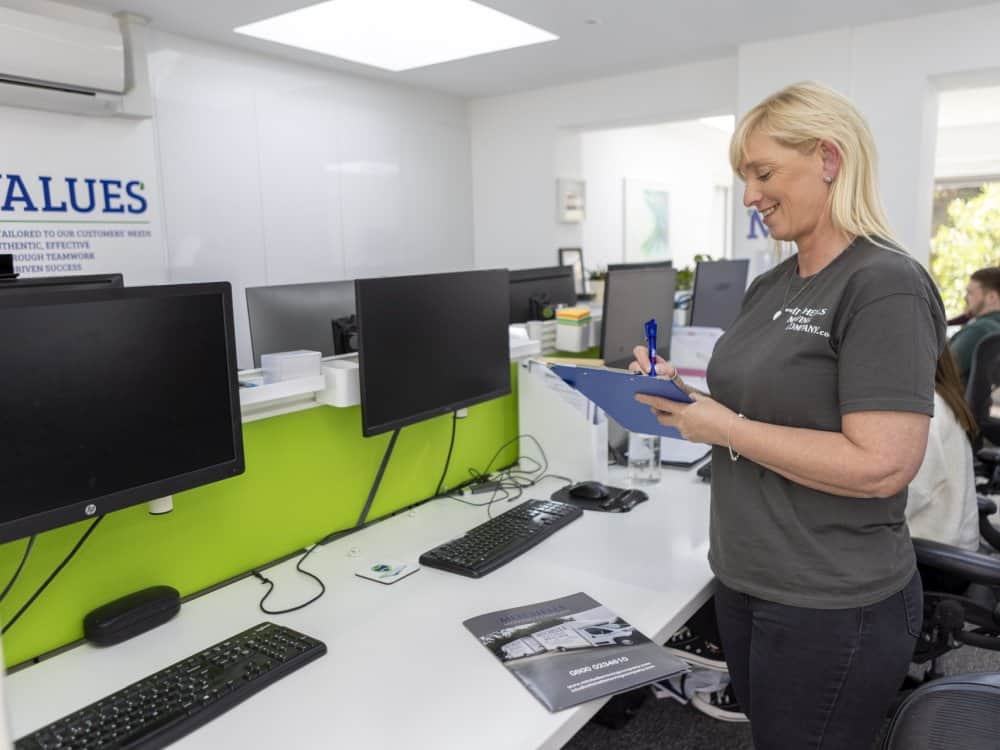 Office clearance
If you're getting ready for an office relocation, you might have an abundance of items that you've found yourself no longer needing. Our office clearance service is what you'll need to rid yourself of these items without hassle. Our team has decades of experience that will benefit your commercial company – our practiced processes will mean that your office clearance will get your items off your hands in no time! Our fleet of vehicles gives us the capacity to take away any unwanted items you might have, and our team tailors your service to your exact requirements. To enquire about an office clearance, give us a call on 0800 023 4610.
Why work with an
office clearance
company?
An office move can be a busy time, and it may be difficult to find an opportunity to clear unwanted items. Mitchells Moving Company provides just the service you need. We can clear anything, from unused desks to faulty furniture. Investing in a professional office clearance can take the pressure off your shoulders, rather than disposing of these items yourself. This way, you can concentrate on the important parts of your office relocation and get excited for the move. Our experienced team conduct full office clearances, making life for your company that much easier.
What to expect from your
your commercial office clearance
When it's time for your office clearance, you might be wondering what to expect. We'll walk you through the whole process, but to get familiar with our clearance services, take a look at our approach:
1
Our team will survey how many of your items you need us to remove to decide how the clearance will be conducted. This will either be in-person or via a video survey.
2
Members of our moving team will arrive at your office to collect the items you no longer want. It will be beneficial for you to have separated the items you're getting rid of from the ones you are keeping.
3
We will transport these items away from your business premises and dispose of them responsibly.
4
Your office removal can then commence, with our team helping you transport your packaged equipment into your new workplace.
Clearing your large, heavy items:
Our process
Do you have large items in your office that are too heavy for you to clear by yourself? These bulky items are no match for Mitchells Moving Company. With our efficient working processes and our experienced team, we have the knowledge to move the items that are too large for you. We know how to transport these items while securing the safety of those doing the heavy lifting.
A modern fleet
of removal vans
Want to clear the items that you no longer need? Our capable fleet of removal vehicles is modern and specifically designed for this purpose! We have a range of sizes, with 7.5, 12 and 18 tonne vehicles as well as a maxi mover. This allows us to move anything you could need cleared from your office – even those bulky business photocopiers will be easy for us to transport away from your workplace.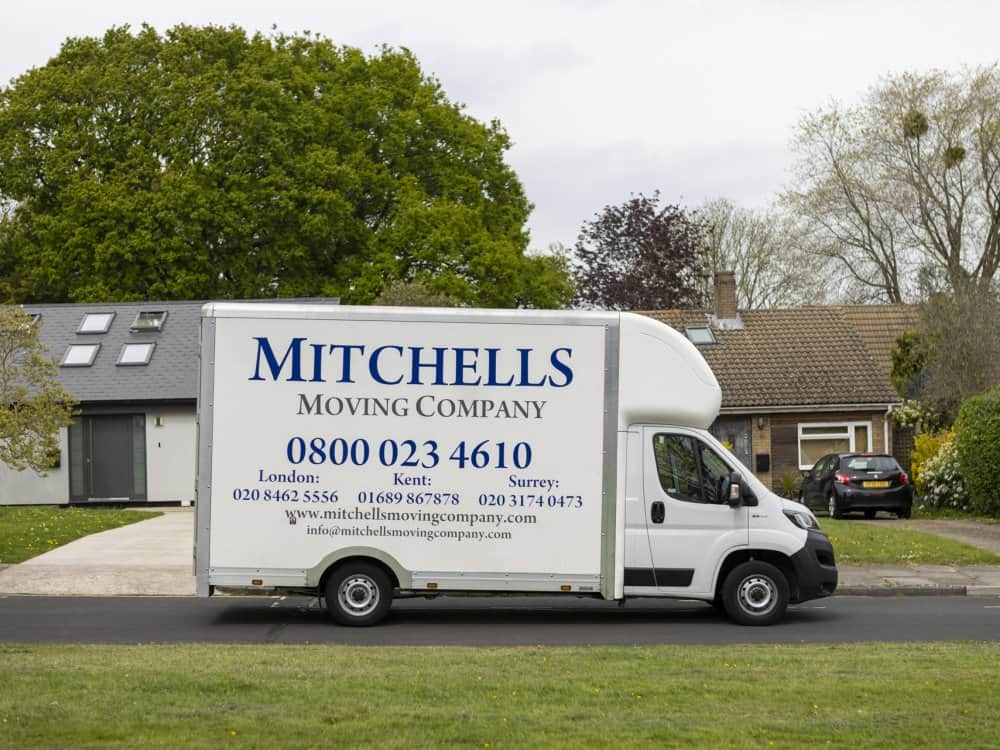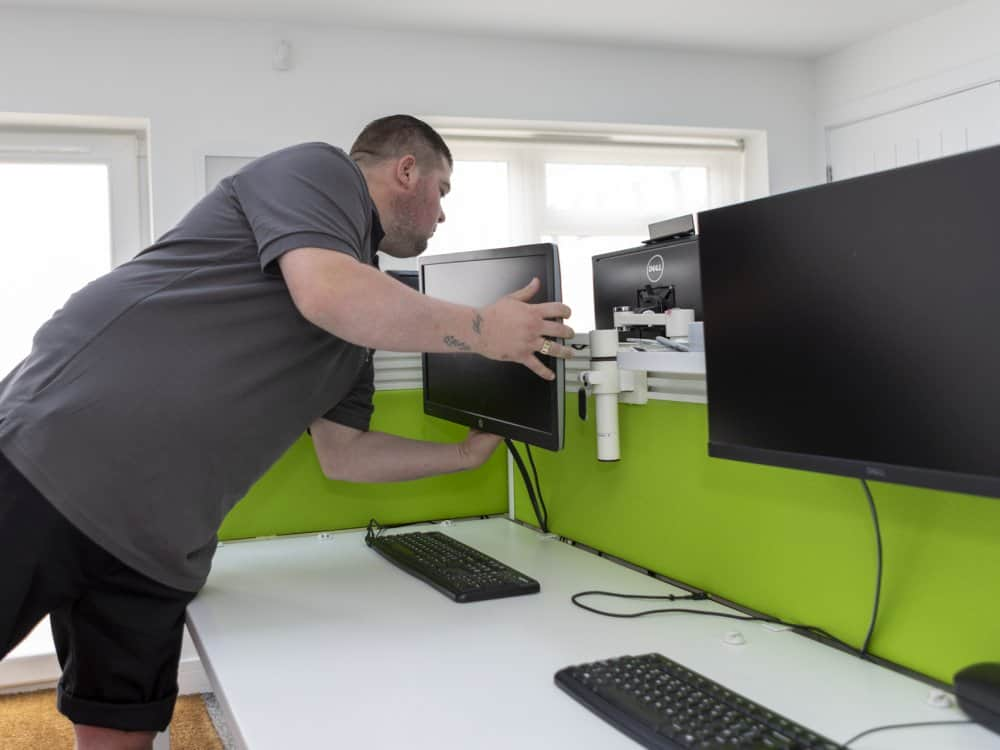 Insurance: Keeping your
business safe
You'll be glad to hear that Mitchells Moving Company is fully insured to carry out your office clearance. We have all the relevant experience and insurance to guarantee a seamless service, clearing your workplace from unwanted clutter. From your office furniture clearance to your relocation, your items will be safe in our hands.
Additional services to
benefit your office
As well as an office clearance, we can carry out your full office relocation. Moving from one workplace to another can sometimes seem like a lot of work, but with our services it will be a lot easier. We will transport all your office belongings to your new destination. Say goodbye to any hassle you could encounter by using our services. To ensure your employees don't get their items confused with those of their colleagues, our staff move service can help them take control of their belongings. This ensures every one of your employees is satisfied before starting work again on Monday morning.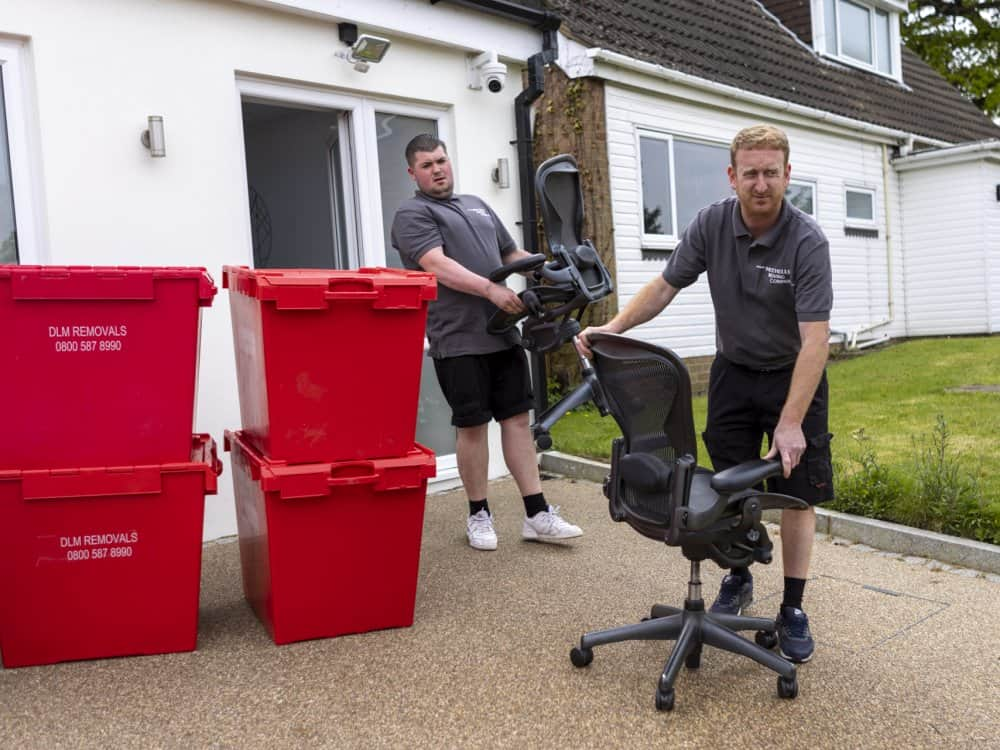 Top-quality packing
services
During your office clearance, and afterwards during your office relocation, our trusted team will pack your belongings to ensure there is no damage during the move. We use double skinned corrugated cardboard boxes – their sturdiness and strength will keep your items safe. We also use removal blankets and wrapping materials, as well as a modern fleet of vehicles to keep the contents of your office relocation secure.
Convenient
storage solutions
If you want to clear some of your office items but still need the option of using them later down the line, our storage services will come in handy. Our storage facilities will keep your items secure with codes, padlocks, CCTV, security gates, and alarm systems. Put these items out of your mind and into storage units, for however long you need this extra space.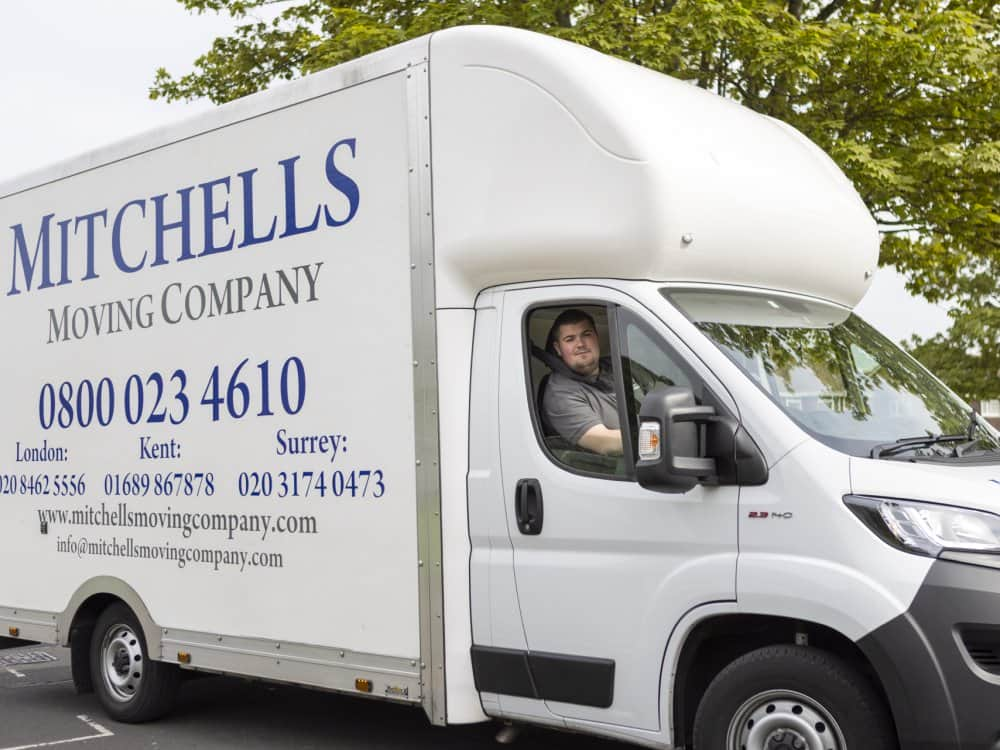 Why choose us for
office clearances?
We understand that it's imperative to build up trust with our customers. Due to our experience in the industry and the bank of knowledge we've built up, your office clearance will be complete in no time. Here are just some of the reasons why you should choose us:

Decades of experience
Many of our moving experts have more than 40 years within the removal industry. Your office could benefit from this kind of experience – our working processes are highly efficient as a result. Your clearance will run smoothly.

Personability with customers
We will always be personable with customers and build a rapport with them. This helps us to understand their requirements and prioritise a service that meets every one of their needs with efficient communication.

Fully comprehensive services
For anything regarding your office move, you can rely on Mitchells Moving Company. We can take care of the clearance and the relocation as well as your staff move and crate hire. We even provide storage should you need it.

Efficient working processes
Our team often work together in crews, meaning communication between the movers is practiced and effective. We also wear branded uniforms to reassure customers, and work together seamlessly to clear your office.