Reliable hot tub
removal from a
professional team.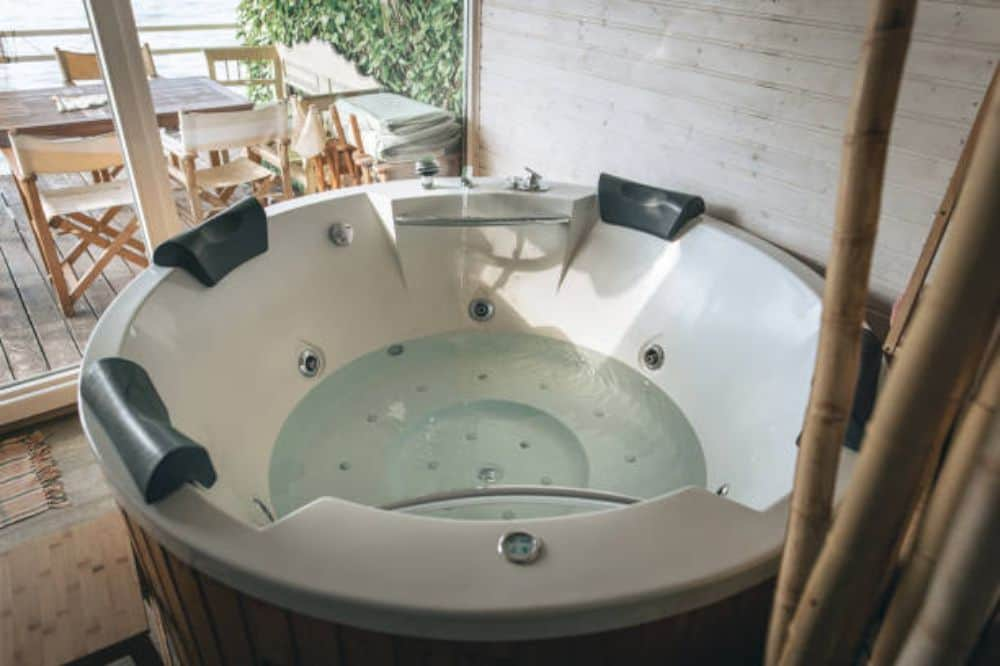 Hot tub movers
When moving house, many people forget about the items that are lying in their garden. Moving your hot tub could seem like a difficult task, but that's where Mitchells Moving Company comes in. We are experienced in hot tub transport– the capacity within our company along with access to specialist moving equipment, ensures your hot tub will be moved safely into your new garden, no matter its size. If you decide you're leaving the days of your hot tub in the past, we also provide a hot tub disposal service, taking this worry out of your hands. For our excellent services, just give us a call on 0800 023 4610 and we'll be happy to arrange your hot tub move.
Why use professional
hot tub movers?
If you try and move your hot tub by yourself, you'll realise that it's a very hard job. These luxury items are incredibly heavy, averaging out at over 200kg each! Working with professional hot tub movers will allow your item to remain safe during transport, and we know how to prioritise the health and safety of the movers. While some removal tasks can be tackled by yourself if you wish, such as packing your belongings, your hot tub removal should be handled by the professionals.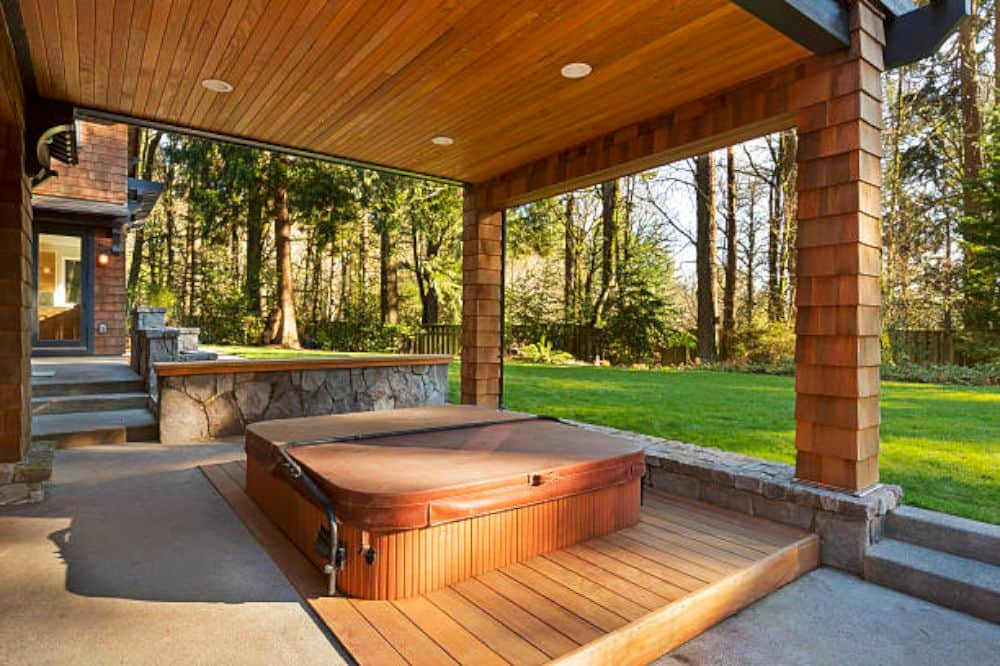 What you can expect from your
hot tub relocation service
If you've never gone through the process of a hot rub relocation before, you might be wondering how it's done. Here's what you can expect:
1
We will assess your hot tub via a video survey or an in-person consultation, which will enable us to decide how we will protect it and how many movers your item will require.
2
We will package your hot tub using protective materials, to ensure it isn't damaged in the process of moving.
3
Depending on the size of your hot tub, we will either utilise additional team members to move it or a crane. The specialist equipment we have access to will keep your large, heavy item as safe as can be.
4
Our hot tub movers will safely transport your hot tub to its position in your new property, preventing you from having to move it again once our movers are gone.
Hot tub disposal: Leave it to
the experts
Have you decided that you no longer want your hot tub? Its disposable could seem daunting. That's where we come in – Mitchells Moving Company can dispose of your hot tub without hassle, taking the burden off your shoulders. We will simply go through the same processes as if we were moving it to another property, but instead we will transport it to the reuse and recycle centre. Here, it will be disposed of in a responsible way.
Reliable packaging
materials: We only
use the best
To protect your hot tub during its transportation, we will package it securely to ensure it doesn't encounter any damage! We use specialist materials, such as sturdy, double layered bubble wrap and removal blankets. You can rest assured that your hot tub will be safe, and our movers take extra care when transporting these large items.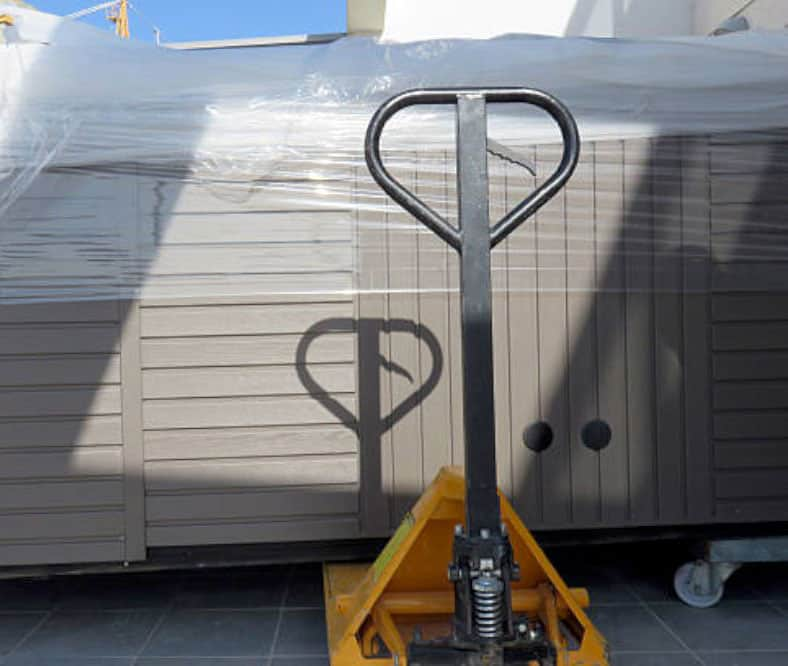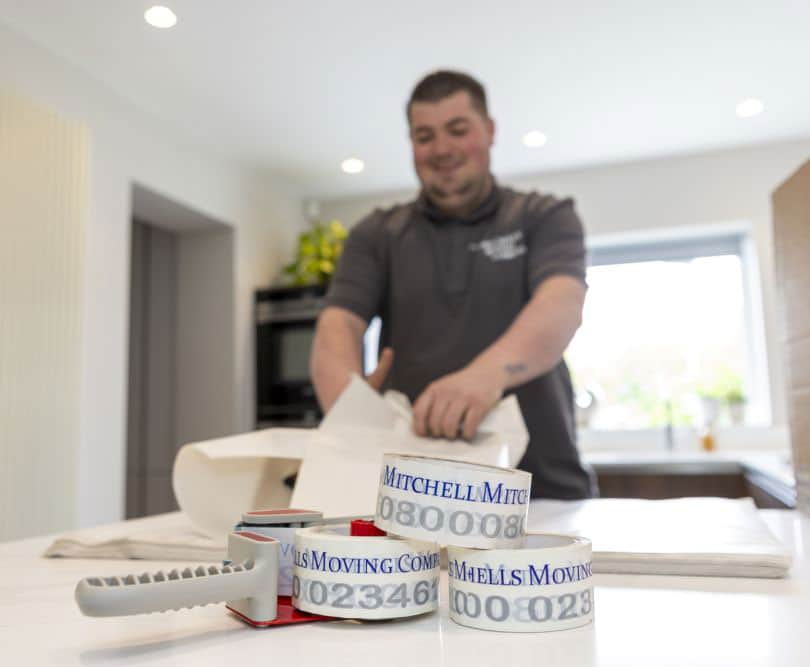 Require reassurance?
Read about our insurance…
With an item as important to you as your hot tub may be, it's understandable that you'd want to know what insurance is in place. Mitchells Moving Company is fully insured to carry out your hot tub removal, and our hot tub movers are experienced in this service. You can have peace of mind that your hot tub transport is in safe hands.
Our comprehensive
removal services
Your hot tub isn't the only thing that can benefit from working with Mitchells Moving Company. We offer comprehensive removal services, catering to your every need. We can offer a full or partial packing service, saving you from living out of a suitcase for weeks ahead of your move. It's also common for customers to clear out their belongings before moving day, and for this we recommend our house clearance service. This will make packing the van much simpler. To leave your house spotless for the next owners, why not use our house cleaning service? We'll handle everything you could need.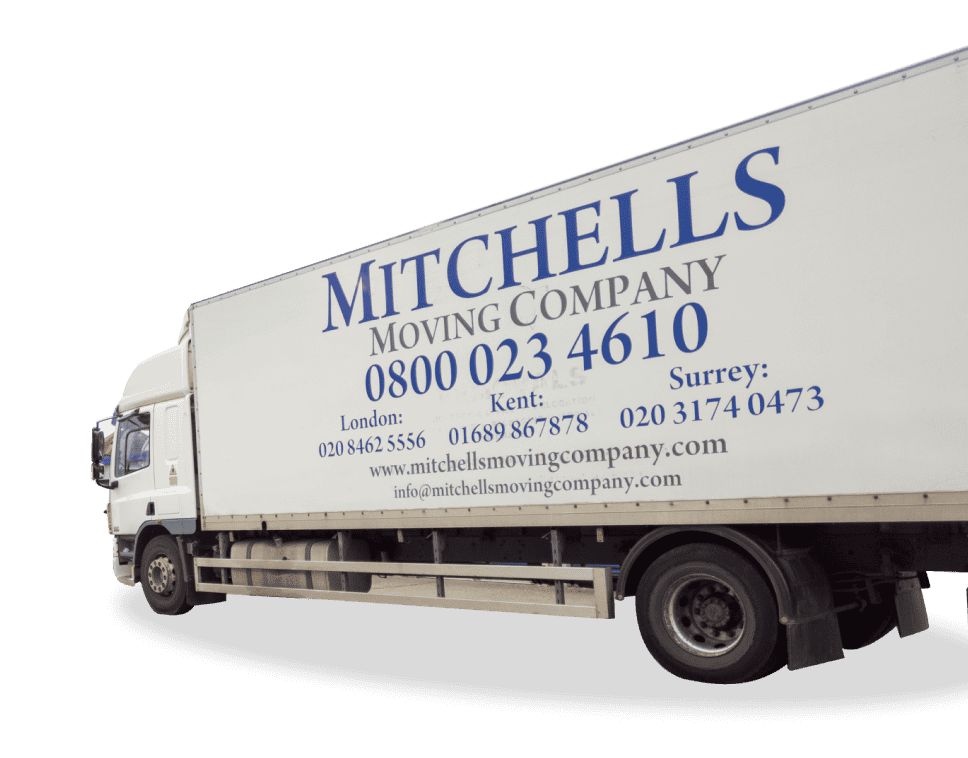 Secure storage facilities for your items
Are you in need of storage space for your overflowing items? We can provide safe, secure storage for your belongings, complete with security gates, CCTV, padlocks, alarm systems, and codes. Your items will be as safe as possible.
Secure storage facilities for your items
Are you in need of storage space for your overflowing items? We can provide safe, secure storage for your belongings, complete with security gates, CCTV, padlocks, alarm systems, and codes. Your items will be as safe as possible.

Roots in the industry since 1980
There are moving experts within our team that have experience dating back to 1980. These years in the industry have taught us fundamental skills whilst moving your belongings, and we've built up detailed practices as a result.

Emphasis on a personal service
Our passion is creating a personal service for our customers. You will have the same point of contact throughout your experience, and our team prioritises confidentiality with a discreet nature, giving you the support you need.

Services for all removal needs
Within our company, we provide every service you could need for your house move. From packing your belongings to storing the ones you don't have room for, come to us for everything you could need – we're specialists.

Methodical processes
We always conduct our services in the most logical way possible. Packing the van is something we're skilled at, ensuring all items are protected and making the unpacking process easier when we reach your destination.
What is the cost of hot tub removal?
The cost of our hot tub removal service will depend on your precise requirements. Factors such as access, the required removal approach, and the amount of labour will influence the price. Our team will discuss this with you during the quotation process and will agree the price with you in advance of the removal. You won't need to worry about hidden costs.
How should I prepare for my hot tub removal?
It's important to ensure that the hot tub has been drained prior to removal and is in an accessible location. Having space around the hot tub will allow the movers to disconnect it, wrap it, and turn it on its edge for transportation using a spa sledge or dolly.
What if my hot tub is difficult to access?
There are still removal options that we can explore if the area around the hot tub is tight or blocked. If we can move the hot tub onto a sledge but can't transport it through a narrow walkway or gate, additional labour may be needed. Other options could involve removing a fence panel to create better access or, in particularly difficult settings, arranging for a crane to lift the hot tub out of the premises.
How many people does it take to remove a hot tub?
Due to the large size and heavy weight of a hot tub it will take 2-3 people to transport it successfully. This will ensure that the movers are able to complete the task safely and will prevent the hot tub from being damaged in the process.
What are my hot tub removal and disposal options?
We offer a full range of removal services for our customers, allowing us to cater to your needs effectively. If you're moving to a new property and wish to relocate the hot tub with you we can handle the process from start to finish. We'll just need you to advise us on the level of access at the destination. However, if the tub is no longer needed, we can arrange its responsible disposal. This will prevent any unnecessary environmental impact.