Expert rubbish removal services for your property in Woolwich
Send your queries
Get in touch!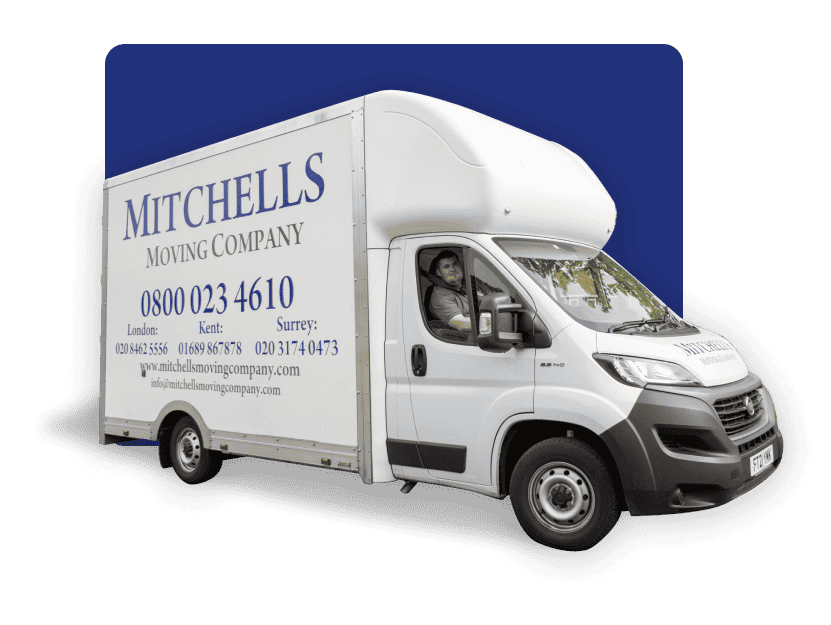 Rubbish removal in Woolwich
So, you're looking to remove domestic waste from your property? Or is it an old appliance that needs to be carried out and discarded? Whatever your need for rubbish removal in Woolwich is, Mitchells Moving Company is here to help. Our experts have spent four decades working in the clearance industry, and we precisely understand your requirements.
What's even better is that our team has served hundreds of households in and around South East London. Being a licenced waste carrier in the area, we carefully and responsibly discard your household waste following all local rules and environmental guidelines.
Also, our rubbish removal services are customised to your requirements and budget. Want to talk to an expert from our team for a free, no-obligation quote today? Give us a call on 0800 023 4610.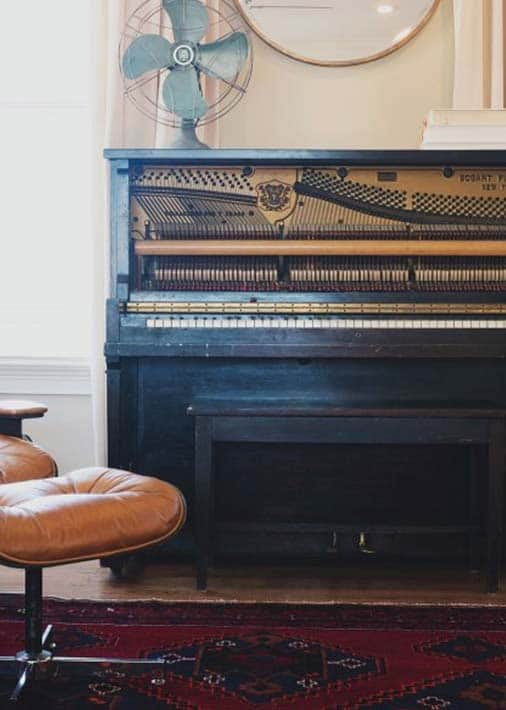 Why choose us for rubbish removal in Woolwich?
Household rubbish removal needs to be meticulous, responsible, trustworthy, and hassle-free. A team that has experience working in the Woolwich area and follows local waste-handling protocols ensures you have all of that and even more. Like we at Mitchells do. Our team is experienced and well-practised when it comes to household waste clearance in the Woolwich area.
We are also a licenced waste carrier in Woolwich. Our team will carefully take any waste out of your property and then to a registered recycling centre that responsibly discards it. Moreover, you can trust us to carry all kinds of domestic waste, small and heavy, and be able to handle them well.
Our modern fleet of vehicles and advanced tools ensure that no rubbish removal job is too big or too small for Mitchells. Get in touch with us today for personalised rubbish removal in Woolwich.
What types of rubbish can we remove from your property?
We can remove all types of household rubbish from your property. Here are some examples.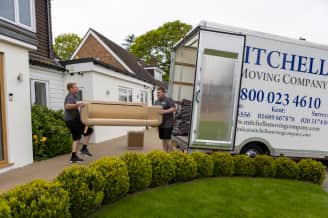 Small rubbish items
Smaller rubbish items can be efficiently removed from your property, from paint cans to cardboard boxes to bags of waste to cut wires and old pipes, and even more. Give us a call to get rid of them.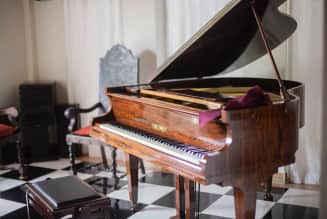 Heavy household items
Do you have an old mattress that's of no use anymore? Or is it a clunky sofa or an old piano? Whatever it is and however heavy it may seem, our experts can remove it from your household.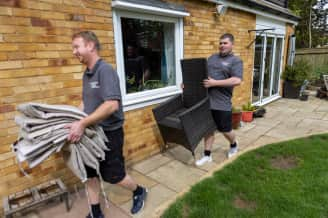 Garden waste
Garden waste can be a real pain when you have no time for discarding it. And more so when you don't know how to carefully get rid of this waste without harming the environment. Fret not, Mitchells will take all your garden waste and unwanted items away from your property.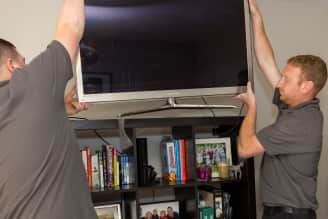 Domestic appliances
All kinds of domestic appliances can be effectively carried out of your property and disposed of at a recycling centre. No worries, we'll make it completely hassle-free for you.
Is there a weight limit for
heavy items?
No, there is no weight limit for the items and pieces of furniture we are able to carry out of your property in Woolwich. Our experts are equipped with the necessary tools and vehicles to efficiently complete every job irrespective of its scale.
What to expect from our
rubbish removal in Woolwich
We customise our rubbish removal in Woolwich according to every customer's needs. However, there is a general process in place to help you understand how we work.
1
Keep your household rubbish separate
Bag smaller items and put them aside for our team. Make a list of other items you want to remove.
2
Our team surveys your items
Our experts will arrive at your property to survey the waste. This can also be done via a video call.
3
Get a free quote for rubbish removal
We'll give a free, no-obligation, and cost-effective quote tailored to your requirements.
4
Rubbish clearance begins
A dedicated waste removal team will reach your property to start the job. Please make sure they have access to areas where your waste items are. That's all. We'll take it from there.
How much do our Woolwich waste removal services cost?
Mitchells customises its rubbish removal services and costs to meet your requirements. Our team will pay your property a visit to survey the waste and offer you a fully customised and cost-effective quote. To get yours today, contact us right away on 0800 023 4610 or email info@mitchellsmovingcompany.com.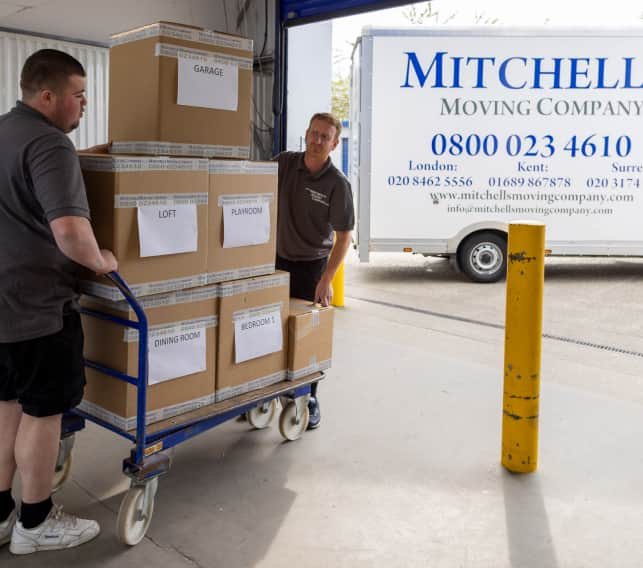 Work with a licenced rubbish removal service provider in Woolwich
A licenced rubbish removal service provider in Woolwich will ensure your household waste is carefully removed from your property and then taken to a recycling centre for disposal. For example, Mitchells Moving Company has been in this line of work since 1980 and is a licenced waste carrier. We are highly proficient, and we understand how domestic waste must be handled. Our team makes sure that your rubbish removal experience is smooth and effortless. Work with us for proven efficiency!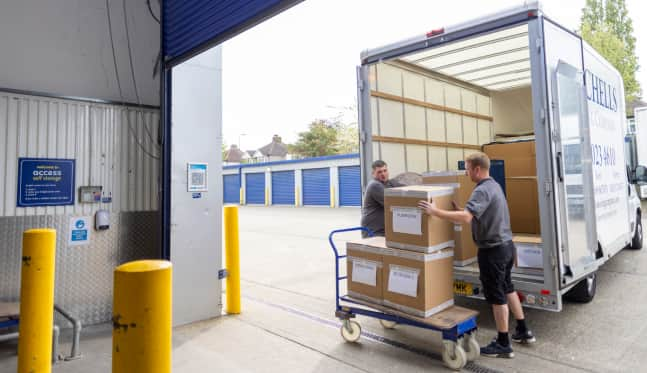 Book your domestic
rubbish removal in
Woolwich today!
Don't let your unattended domestic waste clutter your beautiful home in Woolwich. Mitchells' expert rubbish clearers are here to help. We'll customise our rubbish removal services for your household. And most importantly, you can rely on us for responsible disposal of your waste and unwanted items. Wait no more, book trustworthy and professional rubbish removal in Woolwich!
Frequently asked questions about rubbish removal in Woolwich
How do I prepare for my domestic rubbish removal?
Follow these tried and tested tips to further enhance your rubbish removal experience with us:
Bag smaller waste items and put them aside for faster rubbish collection.
Give us as much notice as possible so we can serve you better.
Ask your local authority to arrange for a parking suspension if your property lacks parking space.
Do you recycle the items you remove?
Yes. We take your household waste to a registered and trustworthy reuse or recycling centre to carefully and responsibly dispose of it while following local and environmental waste-handling guidelines.
Can I arrange for the same day rubbish clearance?
Please feel free to give us a call to discuss all your household rubbish removal requirements in Woolwich. We do prefer advanced notice as it helps us plan and arrange for your waste removal most effectively. However, urgent requirements may crop up at times, and we understand that too. No worries, we'll discuss it and proceed accordingly.
Why use rubbish removal instead of hiring a skip?
There are a few reasons why skips aren't best for your household rubbish removal in Woolwich:
They may require expensive permits.
If not handled properly, skips may damage your driveway.
Skips are more appropriate for heavier waste such as construction debris.
A local and experienced rubbish removal team will be able to offer more affordable and efficient services.
Do I need to be at home when my waste is collected?
Yes, we require you to stay at home while our team works on clearing out your household waste. This ensures we can efficiently and comfortably access areas on your property where you waste items are situated. It makes the job quick and smooth for you and for us.
What do I need to do on rubbish collection day?
Our professional rubbish clearers will take care of everything on their own. They are well-practised and equipped with the necessary tools and vehicles. However, if you'd like faster waste collection, you can bag smaller waste items and keep them aside for our team. Also, make sure our team can access areas where you've kept your unwanted and waste items.