Moving house is a huge undertaking, and it can be stressful. You must pack up your entire life into boxes and transport it to a new location. You must worry about how you're going to get everything done in time, and whether you're going to break anything in the process. Mitchells Moving Company can take all the stress out of moving for you. We are experts in the field of removals in Rotherhithe, with decades of experience under our belts. We will tailor our services to meet your specific needs, and we will treat your home with the utmost care and respect.
If you're looking for the best removals company to help you on moving day in Rotherhithe, call us on 0800 023 4610.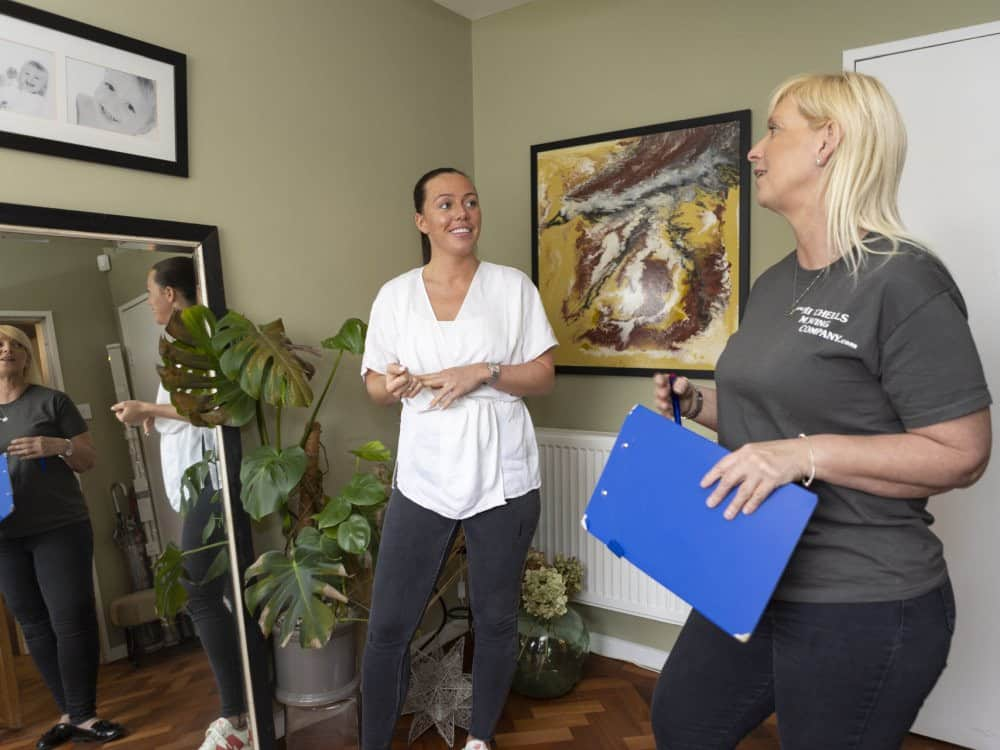 Why choose Rotherhithe?
Rotherhithe is a residential district of South London located next to Surrey Quays and has a population of around 18,000 people. A popular residential area due to its proximity to Central London, there are plenty of transport links and both London Underground and Overground services running through Rotherhithe. There is plenty to see and do in the area, including Stave Hill Ecological Park, which is a great open space for exercise and has a viewing platform overlooking London's skyline. Rotherhithe is also home to Surrey Quays shopping centre, with a wide selection of shops as well as a cinema and bowling alley to provide entertainment. You can find Printworks close by, which has become one of London's most popular venues for live music and events. The area is not short of ways to entertain the whole family, which is why Rotherhithe has become a popular place to live.
How can we help with
removals in Rotherhithe?
Moving is always a stressful experience, but it can be even more difficult when you must clear out your old home at the same time. It's hard enough moving all your belongings from one place to another but having to get rid of all your old stuff as well can be daunting. Mitchells Moving Company offers a full clearance service in Rotherhithe to help make the process easier for you. We will take care of everything for you, from packing up your belongings to disposing of any unwanted items. Let us take the stress out of your move – call us today for a free quote!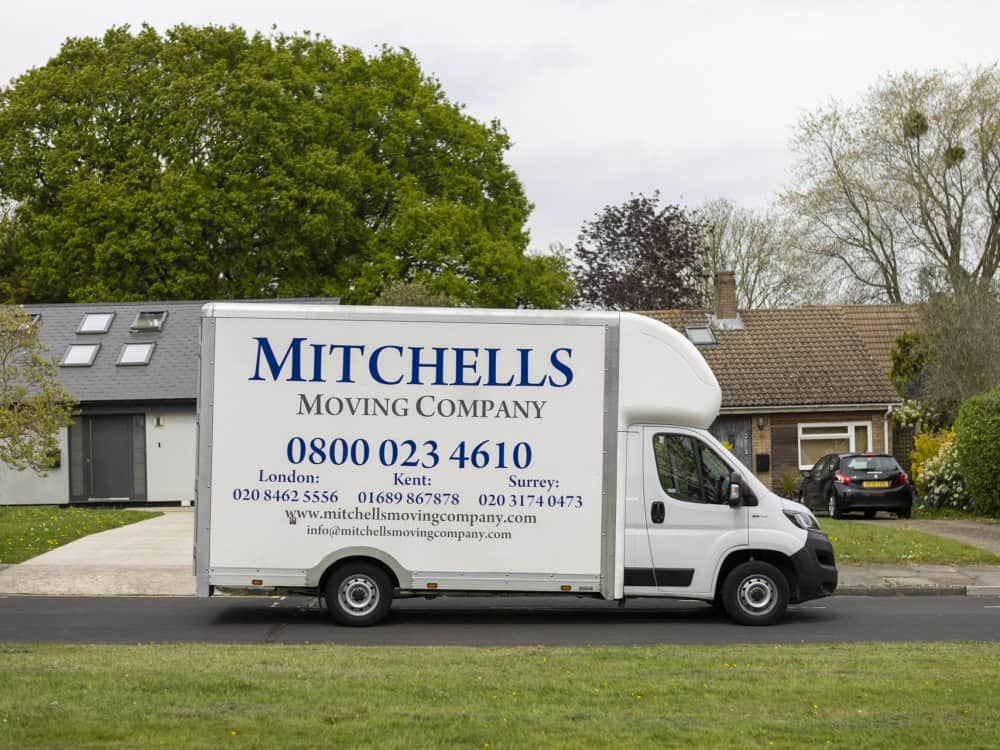 Why choose Mitchells Moving Company
for removals in Rotherhithe?
Mitchells Moving Company can take the stress off your shoulders. We are a comprehensive, reliable removals company who know how to handle every aspect of your move so that you can relax and focus on your new home. Our experienced team will make sure that your move goes as smoothly as possible, from start to finish.

Industry experience dating back to 1980
It's hard enough moving, but it's even harder when you must worry about your belongings being damaged or lost in transit. Some of our staff have industry experience dating back to 1980, which means that we know exactly what we're doing. We'll take care of your belongings as if they were our own and will transport them safely and securely from one location to another.

Personal communication with customers
We take the hassle out of moving for you. We provide a comprehensive service that will take care of everything for you so that you can focus on the excitement of your move. We'll handle the packing, the loading, the driving, and even the unloading. Plus, we provide reassurance and security within your removal process so that you can relax and enjoy your move.

Start-to-finish services
Start-to-finish services from Mitchells Moving Company. We take care of everything for you- from end of tenancy cleaning to disposing of your old furniture. You'll save time and money by using our services, and you can relax knowing that your belongings are in safe hands.

Modern, detail-oriented processes
We take the hassle out of moving house by providing a modern and efficient service. Our vans are specifically designed for domestic moves, and our team is experienced in packing everything securely. We'll be with you every step of the way, ensuring that your move goes as smoothly as possible.
Professional packing
for removals in Rotherhithe
Moving is a stressful process that can take weeks to complete if you do it yourself. By packing your home yourself, you're taking on a lot of unnecessary stress. You'll be living out of suitcases for weeks and won't be able to get any work done because you're busy packing. Mitchells Moving Company offers professional packing services that will take the stress off your hands. Our packers are experienced and will pack your belongings quickly and efficiently so that you can live your life right up until the move.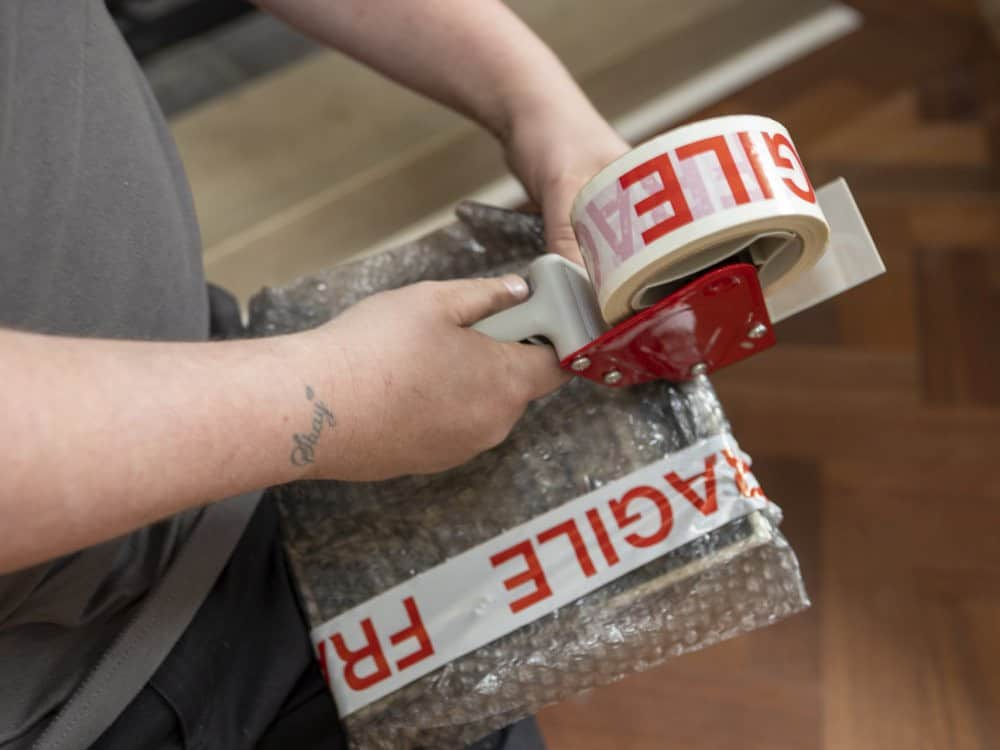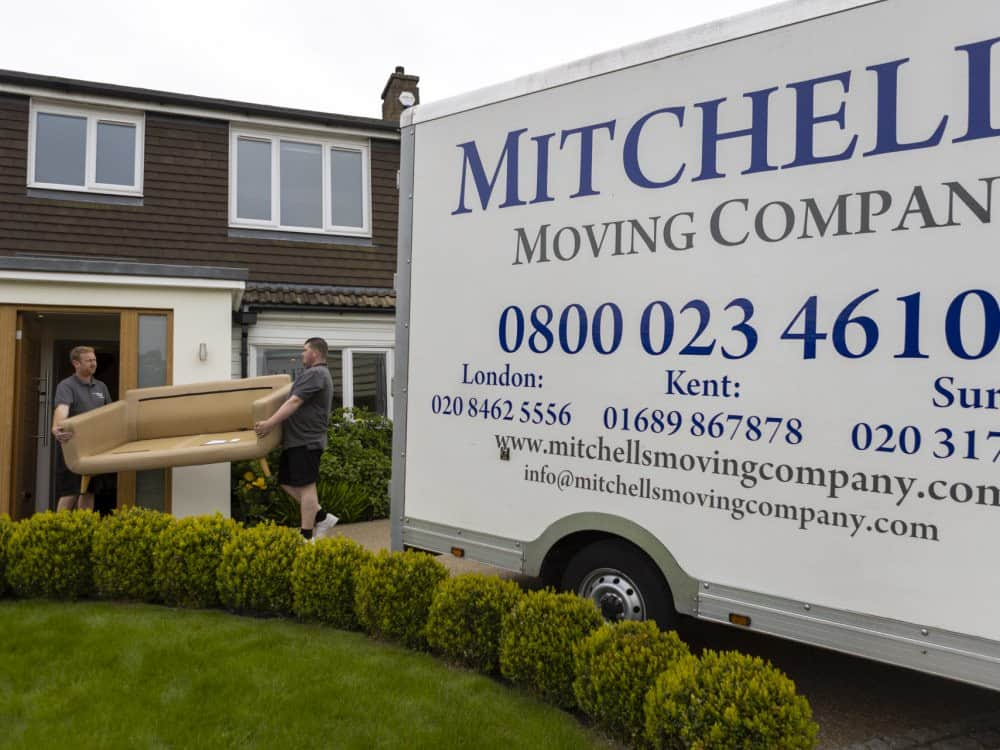 Removal storage
in Rotherhithe
You've just moved into a new home, but you can't move your furniture in until the renovations are done. It's frustrating when you must wait to move into your new home because of renovations. Not only is it an inconvenience, but it also means that you must find somewhere else to store all your belongings in the meantime. Mitchells Moving Company offers removal and storage services in Rotherhithe so that you can store your items in a safe and secure space until you're ready to move them into your new home. With CCTV, alarm systems, codes, and padlocks, you can rest assured knowing that your belongings are well taken care of.
Estate and letting agents
in Rotherhithe
Are you hoping to move to Rotherhithe? These local estate and lettings agents have the expertise to help you find your ideal property within the area.
Kinleigh Folkard & Hayward
Hunters Estate Agents & Letting Agents Surrey Quays
Alex Neil Estate Agents
Winkworth
321 ICS Estate Agents
Oppida
Burwood Marsh
Madley Property
Dexters Wapping Estate Agents
Felicity J. Lord Wapping
D A A Residential
Alex Neil Estate Agents
Trotters Estates
1st Capital Homes
Rubicon Estates Agents Ltd
Acorn Estate Agents & Letting Agents in London Bridge
Keatons Estate Agents Canary Wharf
Henry Wiltshire International
Capital Estate Agency
Dexters
Lourdes Estate Agents
Martin & Co London Bridge Letting & Estate Agents
Trotters Estates
Procities Estate Agents
Jeffrey Smith & Co
Chestertons Tower Bridge
Oasis Living
Foxtons
JBrown
Lineas Estate Agents
Johns & Co
Century 21 Canary Wharf
Lourdes Estate Agents
Daniel Cobb London Bridge Estate Agents
Marble Properties
Chestertons Canary Wharf
RE/MAX
Eastern Solutions UK Ltd
Winkworth Estate Agents
Strickland & Co Estate Agents
Hunters Estate Agents & Letting Agents Greenwich
Williams Lynch
Kallars
Hunters Estate Agents & Letting Agents Camberwell
FPI Management (Flexroom Property Investment & Management Ltd)
Conveyancing solicitors
in Rotherhithe
The local conveyancing solicitors are here to help with your move to Rotherhithe. Allow them to minimise the hassle within the buying and selling process so that you can focus on looking forward to your move.
Spencer Lockwood Conveyancing
Kidd Rapinet / Miller Evans & Co Solicitors
Waterstone Solicitors
Pinney Talfourd Solicitors
Gans & Co Solicitors LLP
Docklands Solicitors LLP
Kidd Rapinet LLP
Khans Solicitors
Lifetime Legal
House Conveyancing
Thamina Solicitors Ltd
Grant Saw Solicitors
Russell-Cooke Solicitors
Waterstone Solicitors
Thamina Solicitors Ltd
Lifetime Legal
Daily Move
Mitchell Simmonds Solicitors
Curzon Green Solicitors
Capital Conveyancing
WATTS Lifestyle & Homes LLP
Phew Conveyancing
Taylor Rose MW London Bridge
UK Lawyers
Alexander JLO
Lloyds Clifford Solicitors
Bishopsgate Law
Taylor Rose MW
Calices Solicitors
Cavendish Legal Group
Syed Shaheen Solicitors
V M D Solicitors
Levi Solicitors LLP
Anthony Gold Solicitors
Bestway Solicitors
BTMK Solicitors
Mary Monson Solicitors
Universal Solicitors
Bestway Solicitors
Stoke & White Ltd
Moneywise Conveyancing
Anthony Gold
Veale Wasborough Vizards
I. Solicitors
Wellers Law Group
Worldwide Corporate Advisors
Amy & Co Solicitors
Ashley Wilson Solicitors LLP
Baker Law
Lifetime Legal
Farani Taylor
Beverley Morris & Co
Russell-Cooke solicitors
Law Lane Solicitors
Charles Hill & Co Solicitors
Legend Solicitors
JFahrenthold Solicitors Ltd
Mitaly Dey
Bivonas Law LLP
Connaught Law Ltd
Conveyancing Data Provider Experts
Maunsell Bower
Giambrone Law
Anthony Gold
B P Collins LLP
Taylor Rose MW Brixton
Fletcher Day
Wilford Smith Solicitors
Conveyancing Calculator
Solicitors' Inn
Steeles Law LLP
Hunters Law LLP
HBC Conveyancing
LEA Multiservices Ltd
Conveymoving
W H Matthews & Co
Specter Partnership
Greenways Law
Attwaters Jameson Hill Solicitors
Raymond Saul & Co
Kingsley Napley LLP
Spencer West
Banks Kelly Solicitors
Osmond & Osmond
Notary Public London – Stephen Yiu
Lester Aldridge LLP
Stephensons Solictors LLP
RSB Solicitors Ltd
Julia & Rana Solicitors
Freemans Solicitors
Lifetime Legal
Oak Solicitors Ltd
Freemans Solicitors
Augustine Clement Solicitors
Lisa's Law Solicitors
J E Baring & Co
Adam Bernard Solicitors
Ellis Jones Solicitors
Mackrell Solicitors
Glazer Delmar Solicitors
Fridaysmove
Law & Lawyers Solicitors
Stone King
SA Legal (Non Profit)
Housing & Property Law Partnership
Benson Mazure LLP
Conveyancingred
Russell-Cooke Solicitors
Sternberg Reed
J H Hart & Co
Broadlegal
National Probate & Will Executors
Express Conveyancing
Safdar Iqbal
Woodgrange Solicitors
Blakewells Solicitors Ltd
KaurMaxwell
Walter Saunders
Russell Cooke Solicitors
Scornik Gerstein LLP
R S L Law
Serenity Law
Lloyd Rehman Solicitors & Co
Buckles Solicitors LLP
Fridaysmove
Black Antelope Law
Harpers Solicitors Advocates
James Morgan Solicitors
1a Co Formations
Andrew Veitch Solicitor London W1
Hall & Co Solicitors
Cunningtons LLP
Johns & Saggar
Blacks Legal
Sabeers Stone Greene Solicitors
Affinity Legacy Planning LLP
Oasis Solicitors
Adam Bernard Solicitors
Thrings Solicitors
A & C Solicitors
Norman H Barnett & Co
Cree Godfrey & Wood
Simpson Millar LLP
Bowling & Co
Gregory Abrams Davidson LLP
TWM Solicitors
Conveyancing Index
Taylor Rose MW Westminster
East London Solicitors
Gordon & Thompson Ltd
M T A Solicitors
Lawstore Conveyancing
Broadway Solicitors
Marsons Solicitors
Notary Public Office
Gelbergs LLP
Premium Law Solicitors
Obaseki Solicitors
Curry Popeck
Legal ABC
Archstone Solicitors
E Thomas & Co
Crown Legal Solutions LLP
Wellsprings Solicitors
Solve, the Business Lawyers
RIAA Barker Gilette (UK) LLP
J H Hart & Company Solicitors
K Jameel & Co Solicitors
Legal Cost Finance
Lovell Son & Pitfield
Gibson Young Solicitors LLP
Kings Solicitors
Professional Negligence Solicitors
Attwells Solicitors
MyLegalAdviser
Eden Vale Solicitors
Newmans
Wainwright & Cummins LLP
Charles Guthrie Solicitor & Notary Public
Rights Law Solicitors
Addison & Khan Solicitors
Amphlett Lissimore a QualitySolicitors Firm
Exons
Brion & Co
Altium Legal
Ozoran Turkan
FREI Solicitors Ltd
Access Conveyancing
Matthew James Solicitors
Amphlett Lissimore
Primary schools
in Rotherhithe
Are your little ones starting school soon? There are a range of primary schools within the Rotherhithe area that could be the ideal fit for their needs.
Albion Primary School
St John's Roman Catholic Primary School
St Joseph's Catholic Primary School
Redriff After School Club Within Redriff Primary School
Southwark Park Primary School
Peter Hills With St Mary's & St Paul's C Of E Primary School
Rotherhithe Primary School
Riverside Primary School
St James' Church Of England Primary School
St Joseph's Roman Catholic Primary School
Sir Francis Drake Primary School
Ilderton Primary School
Hermitage Primary School
Deptford Park Primary School
Arnhem Wharf Primary School
Seven Mills Primary School
St Mary & St Michael Primary School
Shapla Primary School
Cyril Jackson Primary School
Bigland Green Primary School
Marion Richardson Primary School
Harbinger Primary School
St Paul's Whitechapel Church Of England Primary School
St Francis R C Primary School
Date Palm Primary School
LEC Education
Sir William Burrough Primary School
Buttercup Primary School
Phoenix Primary School
Cayley Primary School
Stepney Greencoat Church Of England Primary School
Buttercup Primary School
Tower Bridge Primary School
Pilgrims' Way Primary School
Halley Primary School
Kobi Nazrul Primary School
John Donne Primary School
Our Lady & St Joseph Catholic Primary School
Mayflower Primary School
Redlands Primary School
Invicta Primary School
Stebon Primary School
Grinling Gibbons Primary School
Canon Barnett Primary School
English Martyrs R.C Primary School
Ben Jonson Primary School
St Paul With St Luke C Of E Primary School
Camelot Primary School
Grange Primary School
Transport links
in Rotherhithe
It's easy to travel to and from Rotherhithe. Discover the transport connections you can take advantage of when living in the area.
Rail
Rotherhithe Rail Station
Bus stops
Rotherhithe Station
Bryan Road Surrey Docks Farm
Bywater Place
Downtown Road
Edinburgh Court
Essex House
King & Queen Wharf
Shipwright Road
Pageant Steps
Peter Hills School
Lavender Road
Rotherhithe Tunnel
Russia Dock Road
Smith Close
Southwark Park
Needleman Street
Poolmans Street
Timber Pond Road
Restaurants in Rotherhithe
Local restaurants are a huge draw for people living in Rotherhithe. Get a taste for the best places to eat within the area.
Yumplings
Yum Bun
Petare
Ink
Frankie & Benny's
Raastawala
Canada Water Cafe
Pizza Hut
The Mayflower
The Raj Tandoori
The Yellow House
Rainbow
Burger King
Rainbow Chinese Takeaway & Restaurant
West Coast Grill & Bar
Sushi Momoda
Blacwater Ltd
Noodle Family
Flame Kebab Wrap
Express Fish Bar
Curry Garden Tandoori Restaurant
Hox Express
Places of worship
in Rotherhithe
There are a range of places to worship in Rotherhithe, allowing you to maintain your faith when living in the area.
Church Of Our Lady Of Immaculate Conception
Norwegian Church & Seamans Mission
St Peter & The Guardian Angels R C Church
Churches & Other Places of Worship
St Patrick's Roman Catholic Church
Paul's Shadwell
James Bermondsey
New Covenant Apostolic Christ Church
Christ Apostolic Church
Congregation of Jacobs Synagogue
St George In The East C Of E Church
The Salvation Army Church & Community Centre
Church of the Book
Baptist Church
The St. Luke's Mission Initiative
Ultimate Power Assembly Ltd
Decision Time Ministries
The Lord's Chosen Charismatic Revival Ministries
St Anne's C of E Church
Methodist Church Tower Hamlets
Most Holy Trinity Roman Catholic Church
RCCG Overcomers Assembly
Churches & Other Places of Worship
St Edmund's Catholic School
St Paul's Bow Common Church
Mountain of Fire & Miracles Ministries
Jesus Sanctuary Ministries
Olivet Baptist Church
Prayer Temple International Ministry
Esha Atul Islam Mosque & Community Centre
Grace Outreach Church
Manmin Church (Church of All Nation) Ltd
Christ Apostolic Church Revival Centre
Quaystone Church
Reality of Grace Ministries International
Trinity Vineyard Church
Impact Evangelical Ministry
Christ Church Peckham
The Everlasting Arms Ministries
Living Flames
The Roman Catholic Church of English Martyrs
New Covenant Gospel Church
New Testament Church of God
World Harvest Christian Centre
God's Solution Centre
Rev John Cowling
Vietnamese Chaplaincy
Christian Revival Church
New Testament Assembly
RCCG Great Light Connections
German Speaking St. Boniface R.C Church
Calvaiy Charistmatic Baptist Church
Redeemed Christian Church of God
The Salvation Army Employment Service
Fieldgate Street Great Synagogue
Deptford Methodist Church
Tower Hamlets Community Church
Bermondsey Methodist Church
Christ Faith Tabernacle
Dunstan & All Saints Church Stepney
St Annes Catholic Church
Paul Old Ford
St Olave Hart Street
All Hallows by the Tower
St John's Church
City of Peace Community Church
Celestial Church of Christ
Haddon Hall Baptist Church
St Botolph Without Aldgate
Christ Apostolic Church Mount Zion International
Our Lady Of Assumption R C Church
R C C G Victory House
Katharine Cree Church
Bevis Marks Synagogue
St Christophers C of E Church
Devonshire Drive Baptist Church
Anne's Lutheran Church
St Margaret Pattens Church
Poplar Baptist Church
Bow Road Methodist Church
St Mary At Hill Church
East London Tabernacle Baptist Church
St Andrew Undershaft Church
International Christ Community Centre
Poplar Central Mosque
Shaftesbury Christian Centre
Church Sanctuary for Hire
Poplar Mosque & Community Centre Ltd
St Magnus The Martyr Church
Guardian Angels R C Church
New Cross Road Baptist Church
Good Shepherd Mission
The Ministry
Liberty Christian Fellowship
The Salvation Army Church
Peckham Methodist Church
Rock of Redemption Church
The Chapel of the Open Book
St Helen's Bishopsgate
Gracious Ministries International
All Hallows Parish Church
P C C Of St Michael's Cornhill
The Pcc of Clements Church
True Christian Bible Church
St Botolph-without-Bishopsgate
Celestial Church of Christ
Church Court Chambers
Shoreditch Tabernacle Baptist Church
City Gates Church
St Mary Woolnoth Church
The Well Community Church
The St George Martyr
NICC
John on Bethnal Green
St George's Church Camberwell
St Alfege Church
St Mary Magdalene C Of E Church
Wilfrid's Catholic Church
St Mary-le-Bow Church
Dutch Church
London Buddhist Centre
St Matthews Church
Lighthouse Baptist Church