Is a house move on the horizon for you? With this process can sometimes come some stress. That's why you need an expert, professional removals company to take the worry off your shoulders. Mitchells Moving Company is the removal firm for you! Our decades of industry experience allow us to offer seamless removal services in Kidbrooke, providing everything our customers could need. Every service is tailored to our customers – every quote is individual, and we treat your home with utmost care and respect.
If you're looking for the best removals company to help you on moving day in Kidbrooke, call us on 0800 023 4610.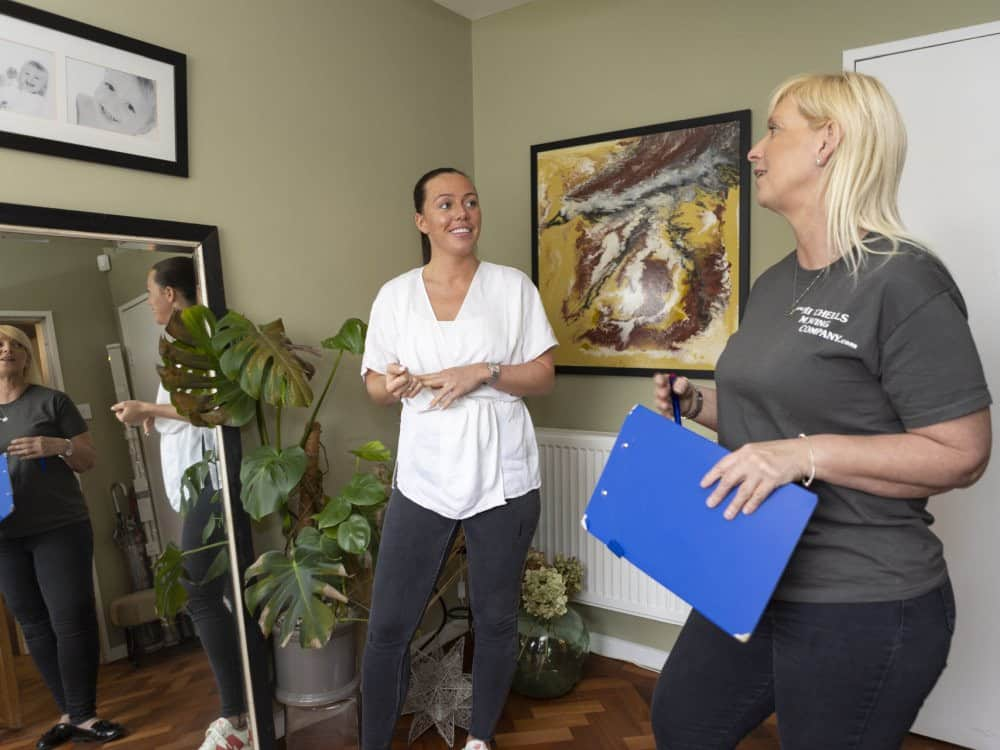 Why choose Kidbrooke?
Kidbrooke is located in South East London, within the Royal Borough of Greenwich and is home to around 15,000 people. This developing area has seen an increase in its population due to large building projects taking place, and it has begun to attract young people and commuters wishing to move into London. The area is well connected to Central London through its train station, and this influx of new development has led to a growth in things to do in the area. The Depot pub next to the station has become a popular spot for food and drinks, and there are also multiple other eateries popping up through the area. If you are looking for things to do, there are multiple gyms within short walking distance, and Sutcliffe Park sports centre has a range of activities including rock climbing and a skate park available for use. Kidbrooke is an area on the rise.
How can we help with
removals in Kidbrooke?
Our removals services will ensure the process goes smoothly when you move in Kidbrooke. We provide everything you could need, from a full packing service to a clearance service, helping you to rid your home of clutter. The team at Mitchells Moving Company is experienced and caring – we will do everything we can to aid you in your move. Our services are seamless, covering every aspect of the removal process with ease.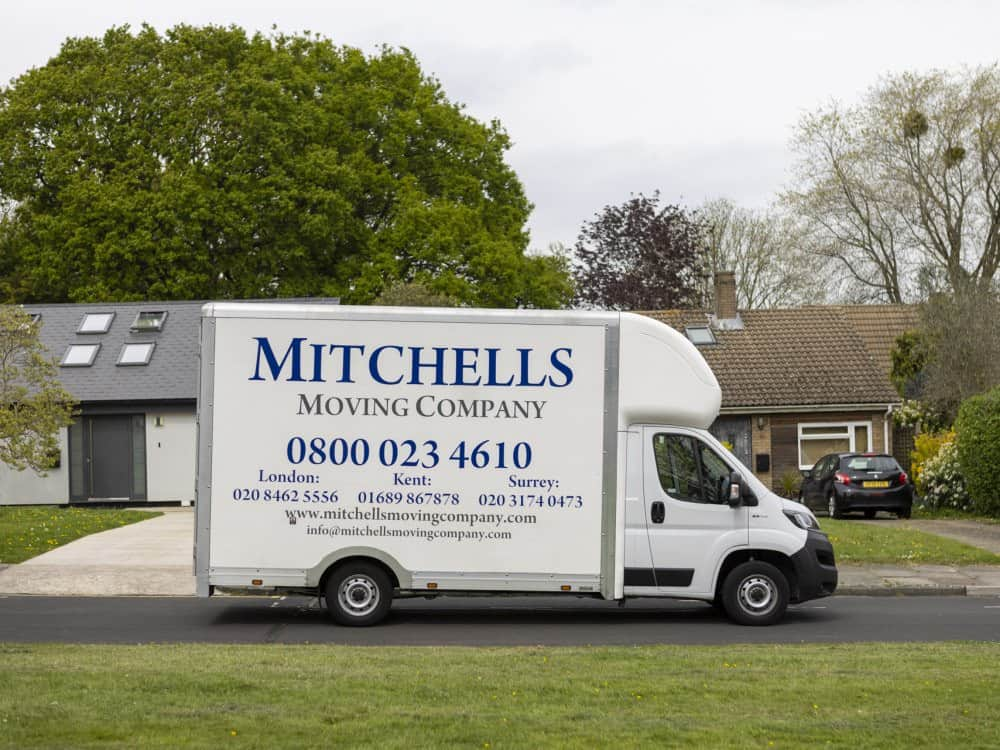 Why choose Mitchells Moving Company
for removals in Kidbrooke?
Here at Mitchells Moving Company, we prioritise giving our customers a comprehensive, reliable service. We know how to take the stress off your shoulders when you're undergoing a domestic move in Kidbrooke.

Industry experience dating back to 1980
We're a family business, and many members of our team have experience in removals dating back more than 40 years. After this amount of time in the industry, we know the best ways to keep your belongings safe and transport them reliably.

Personal communication with customers
We know that moving can sometimes seem hectic. With our comprehensive service, we'll take the worry out of your hands so that you can focus on the excitement of your move. We provide reassurance and security within your removal process.

Start-to-finish services
For every service you could need pertaining to house removals, come to us. We deal with everything, from end of tenancy house cleaning to disposing of your hot tub. Why not save time and invest in removals services from one company?

Modern, detail-oriented processes
During our house removals, we use modern vans that are specifically designed to handle a domestic move. We have support vehicles on hand should you need them, and the capability to move large items without hassle. We pack methodically to create ease once we reach the destination.
Professional packing
for removals in Kidbrooke
Working with Mitchells Moving Company as your house packing experts will take the stress off your hands. If you undertake the packing or clearing process by yourself, you could be packing up your home for weeks. Living out of suitcases isn't pleasant! That's why investing in our professional packing process will allow you to live your daily life right up until your move. Our packers will usually come to your home the day before and will pack your belongings quickly and efficiently. Eliminate your stress by working with us.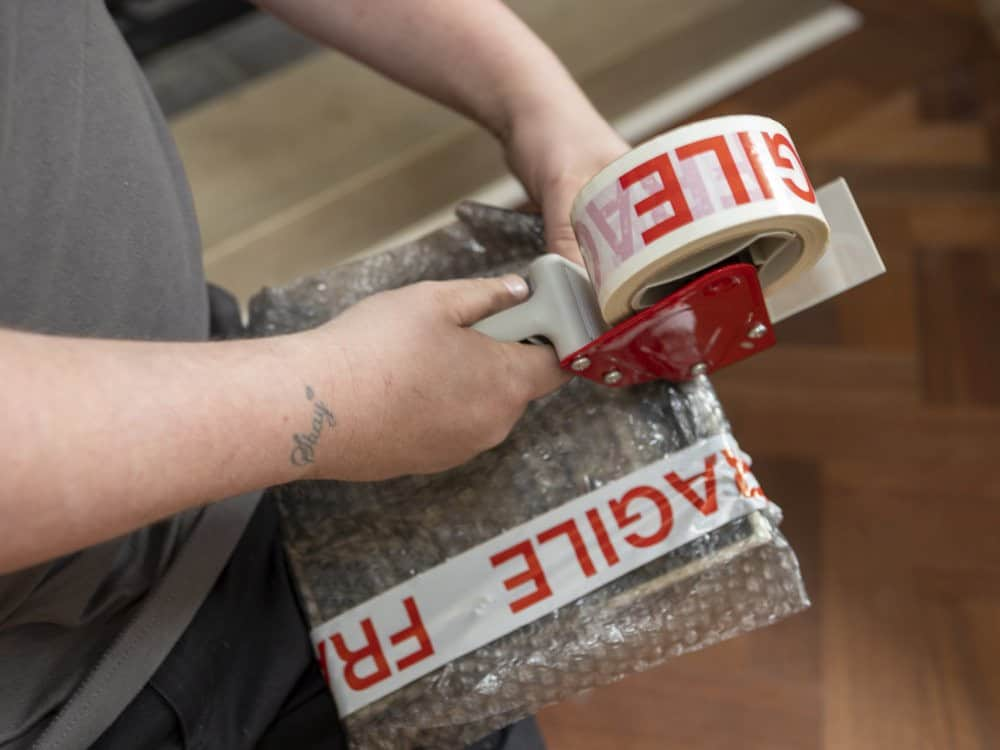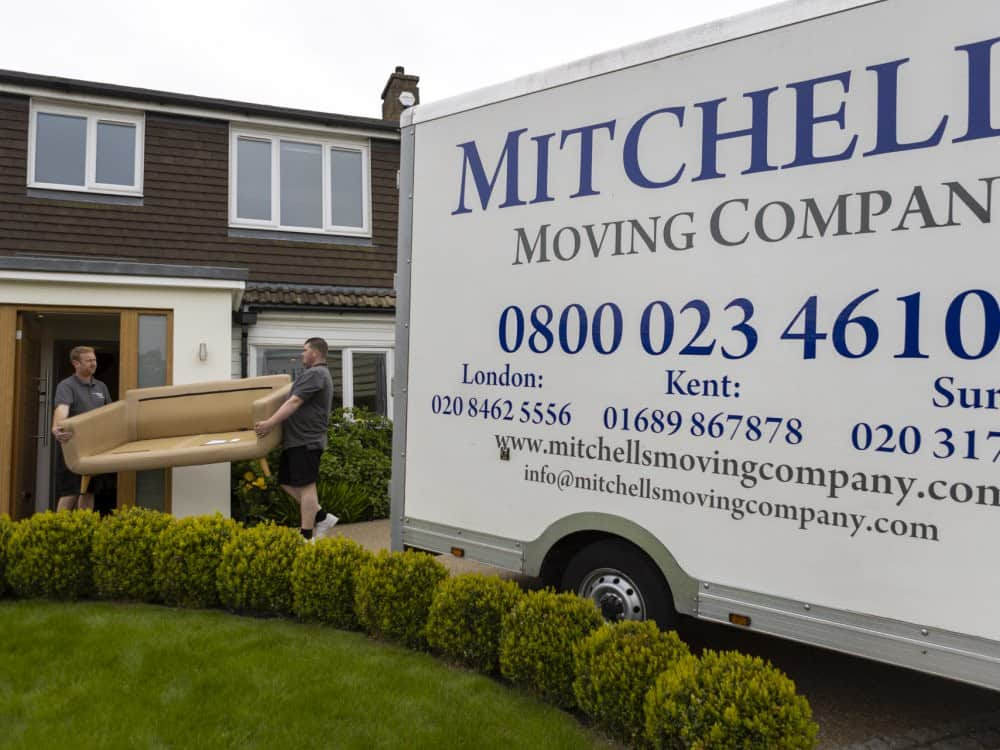 Removal storage
in Kidbrooke
Have you found yourself needing somewhere to store your items? Perhaps your new home is having renovations before you can move your furniture into it, or you're downsizing and need some storage space… With Mitchells Moving Company, you can rent a storage space for any amount of time for the size you require. Protected with CCTV, alarm systems, codes, and padlocks, you can trust that your belongings will be completely secure at all times.
Primary schools
in Kidbrooke
Are your little ones starting school soon? There are a range of primary schools within the Kidbrooke area that could be the ideal fit for their needs.
Brooklands Primary School
Wingfield Primary School
Cherry Orchard Primary School
Blackheath Preparatory School
Ealdham Primary School
Henwick Primary School
Invicta Primary School
John Ball Primary School
St Thomas More Catholic Primary School
St Margaret's Lee C Of E Primary School
All Saints' Church Of England Primary School
Charlton Manor Primary School
Haimo Primary School
Gordon Primary School
Sherington Primary School
Our Lady of Grace Catholic Primary School
Fossdene Primary School
Halstow Primary School
Learn Log Tutoring
Deansfield Primary School
St Winifred's Catholic Primary School
Middle Park Primary School
Christ Church Church Of England Primary School Shooters Hill
Eltham Church Of England Primary School
Wind Rush Primary School
Thorntree Primary School
Horn Park Primary School
St Saviour's Catholic Primary School
RR Tutoring Services Ltd
St Mary's Catholic Primary School
St Joseph's Catholic Primary School
Meridian Primary School
Christ Church Church Of England Primary School
Mottingham Primary School
Morden Mount Primary School
T-o-P 10 Tuition
Eglinton Primary School
St Mary's Lewisham Church Of England Primary School
Woodhill Primary School
Marvels Lane Primary School
James Wolfe Primary School with Centre for Deaf Children
Millennium Primary School
Sandhurst Primary School
Cooper's Lane Primary School
John Stainer Primary School
Cardwell Primary School
St Alfege With St Peter's Church Of England Primary School
Notre Dame Catholic Primary School
Harbinger Primary School
Mulgrave Primary School
Transport links
in Kidbrooke
It's easy to travel to and from Kidbrooke. Discover the transport connections you can take advantage of when living in the area.
Rail
Kidbrooke Rail Station
Bus stops
Kidbrooke Park Road
Annesley Road
Balchen Road
Begbie Road
Stratheden Parade
Vanburgh Park Stratheden Road
Wendover Road
Broad Walk
Corelli College
Woolacombe Road
Eastbrook Road
Hargood Road
Kellaway Road
Thomas Tallis School
Kidbrooke Park Close
Shooters Hill Road Stratheden Road
Kidbrooke Grove
Rochester Way Kidbrooke Way
Kidbrooke Way
Thomas Tallis School
Stratheden Rd Shooters Hill Rd
Stratheden Road
Shooters Hill Road Kidbrooke Park Road
The Dover Patrol Brook Lane
Dover Patrol
Kidbrooke Park Road Aldi Store
Harraden Road
Wishart Road
Maple Tree Place
Wricklemarsh Rd Rochester Way
Shooters Hill Rd Eastbrook Rd
Old Dover Road
Cranfield Walk
Ryan Close
Gerrard Way
Kidbrooke Station Tudway Road
Kidbrooke Rail Station
Kidbrooke Station Henley Cross
Tudway Road Kidbrooke Stn
Weyman Road
Woolacombe Road (SE3)
Weigall Road South Side
Restaurants in Kidbrooke
Local restaurants are a huge draw for people living in Kidbrooke. Get a taste for the best places to eat within the area.
Back-A-Yard Grill @ The Village Restaurant
Chicken Excel
Sun Ya Restaurant
Sea Bream Fish Bar
Everest Inn
Tziganos
Bellina
Aqua Bar & Grill
The Ivy Cafe Blackheath
Avocado Garden Ltd
Chinipan
CAU
Artis
Taste of Raj
Loco Restaurant & Bar
Buenos Aires Cafe
Locale
Khans
Artis
New Tung Kong
Taste Of Raj
Pizza Express
Places of worship
in Kidbrooke
There are a range of places to worship in Kidbrooke, allowing you to maintain your faith when living in the area.
St John Fisher R C Church
St. James Church (C of E) Kidbrooke
St Michael & All Angels Church
The Believers Misson Church of God
St John's The Evangelist C Of E Church
Sunfields Methodist Church
St Marys R C Church
St Marys R C Church
Church of Jesus Christ of Latter Day Saints
Kings Church
Our Lady Of Grace Church
St John Fisher & St Thomas More R C Church
Blackheath & Charlton Baptist Church
Eltham Green Community Church
The Salvation Army Church
Lee Bible Study Centre
The Christ Rock Ministries
Redeemed Christian Church Of God – Winners Sanctuary
Emmanuel Pentecostal Church
Churches & Other Places of Worship
St. Margaret's Lee
R.C.C.G Restoration House
Lee Green United Reformed Church
New Testament Charlton Church
The Rock Family Church
Europe for Christ Mission
London Sivan Kovil
Greenwich Peninsula Chaplaincy
Christ Church East Greenwich
C E Church Of The Good Shepherd
The Salvation Army Church & Community Centre
New Life Christian Fellowship
Ichthus New Life
Global Minsters Association
Lewisham Church of Christ
Emmanuel Church London
Our Lady Star Of The Sea R C Church
St. Stephens & St. Marks Church Lewisham
Christchurch Centre
Lewisham Methodist Church
St Saviour's R C Church Lewisham
St Josephs
Eltham Park Baptist Church
Living Waters Apostolic Church
Mount Horeb International Christian Centre
South Street Baptist Church
Devonshire Drive Baptist Church
St. Thomas' Church
The Old Royal Naval College Chapel
Hither Green Baptist Church
Trinity Methodist Church & Centre
R C C G Christ Chapel For All Nations
St Joseph's R C Church
St Mark's United Reform
St Alfege Church
Holy Trinity Church
Woolwich Evangelical Church
Lewisham Islamic Centre
St. Andrew's (C of E) Church
Full Gospel Entime Ministries
Mottingham Methodist Church
Lewisham Parish Church
Greenwich Sda
St. Augustine's Church
Lewisham Seven Day Adventist
RCCG-The Anchor For All Souls
Our Lady Help Of Christians R C Church
River of Love
St Mary Magdalene Church
Trinity Vineyard Church
RCCG Overcomers Assembly
The Salvation Army Church
Elim Pentecostal Church
New Creation Evangelistic Ministry
Quaystone Church
St Edward The Confessor C Of E Church
NICC
R C C G Victory Centre
Catford Assemblies of God Pentecostal Church
Elim Pentecostal Church
Shaftesbury Christian Centre
Celestial Church of Christ
Ransom Church of God Universal Fellowship
Jubilee International Church
Lord Thy Deliverer Ltd
Woolwich Sikh Temple
Gracious Ministries International
St Peter The Apostle Church
Olivet Baptist Church
Unique Salvation Ministries
Shree Kutch Satsang Swaminarayan Temple
New Testament Church of God
New Wine International
South East Hindu Association
The Ministry
Our Lady Of Assumption R C Church
Court Farm Evangelical Church
We regularly work in these areas of South East London