Is a house move on the horizon for you? With this process can sometimes come some stress. That's why you need an expert, professional removals company to take the worry off your shoulders. Mitchells Moving Company is the removal firm for you! Our decades of industry experience allow us to offer seamless removal services in Downham, providing everything our customers could need. Every service is tailored to our customers – every quote is individual, and we treat your home with utmost care and respect.
If you're looking for the best removals company to help you on moving day in Downham, call us on 0800 023 4610.
How can we help with
removals in Downham?
Our removals services will ensure the process goes smoothly when you move in Downham. We provide everything you could need, from a full packing service to a clearance service, helping you to rid your home of clutter. The team at Mitchells Moving Company is experienced and caring – we will do everything we can to aid you in your move. Our services are seamless, covering every aspect of the removal process with ease.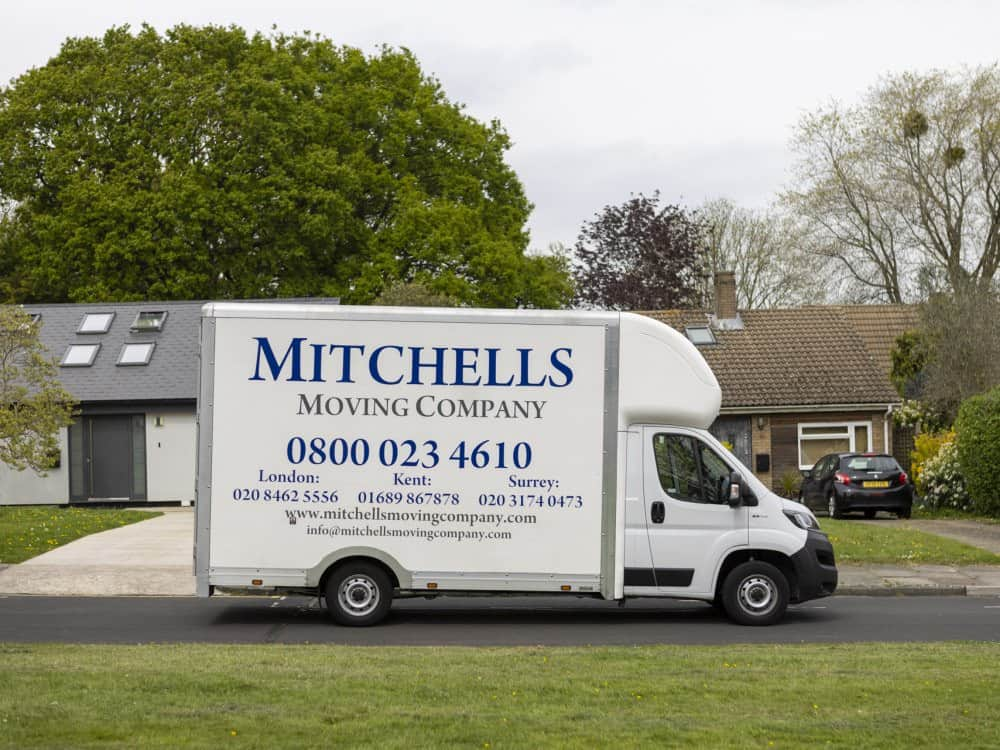 Why choose Mitchells Moving Company
for removals in Downham?
Here at Mitchells Moving Company, we prioritise giving our customers a comprehensive, reliable service. We know how to take the stress off your shoulders when you're undergoing a domestic move in Downham.

Industry experience dating back to 1980
We're a family business, and many members of our team have experience in removals dating back more than 40 years. After this amount of time in the industry, we know the best ways to keep your belongings safe and transport them reliably.

Personal communication with customers
We know that moving can sometimes seem hectic. With our comprehensive service, we'll take the worry out of your hands so that you can focus on the excitement of your move. We provide reassurance and security within your removal process.

Start-to-finish services
For every service you could need pertaining to house removals, come to us. We deal with everything, from end-of-tenancy house cleaning to disposing of your hot tub. Why not save time and invest in removals services from one company?

Modern, detail-oriented processes
During our house removals, we use modern vans that are specifically designed to handle a domestic move. We have support vehicles on hand should you need them, and the capability to move large items without hassle. We pack methodically to create ease once we reach the destination.
Professional packing
for removals in Downham
Working with Mitchells Moving Company as your house packing experts will take the stress off your hands. If you undertake the packing or clearing process by yourself, you could be packing up your home for weeks. Living out of suitcases isn't pleasant! That's why investing in our professional packing process will allow you to live your daily life right up until your move. Our packers will usually come to your home the day before and will pack your belongings quickly and efficiently. Eliminate your stress by working with us.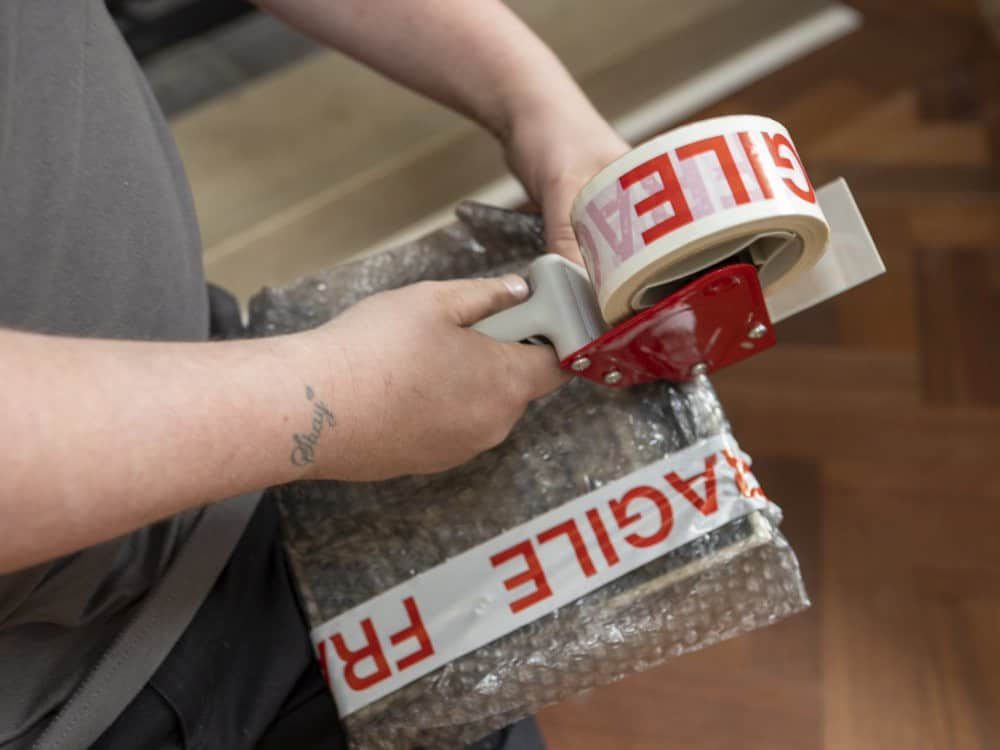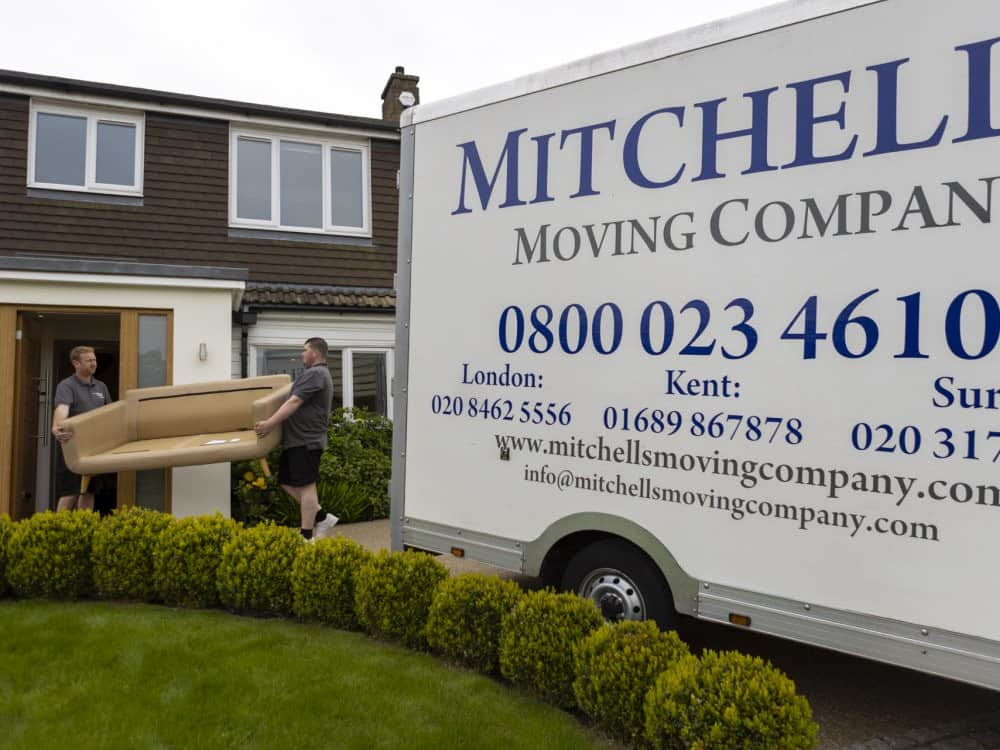 Removal storage
in Downham
Have you found yourself needing somewhere to store your items? Perhaps your new home is having renovations before you can move your furniture into it, or you're downsizing and need some storage space… With Mitchells Moving Company, you can rent a storage space for any amount of time for the size you require. Protected with CCTV, alarm systems, codes, and padlocks, you can trust that your belongings will be completely secure at all times.
Primary schools
in Downham
Are your little ones starting school soon? There are a range of primary schools within the Downham area that could be the ideal fit for their needs.
Downham Market Hillcrest Primary School
West Norfolk Tuition
Denver Voluntary Controlled Primary School
Watlington Community Primary School
Southery Primary School
Beaupre Community Primary School
Tilney St Lawrence Community Primary School
Marshland St James Primary & Nursery School
Peckover Primary School
West Winch Primary School
Terrington St John Community Primary School
Ashwicken C Of E Voluntary Aided Primary School
William Marshall C of E Primary School
Elm Road Primary School
Duchy Of Lancaster Methwold C Of E Primary School
Walpole Highway Primary School
Elm C Of E Primary School
Tilney All Saints C Of E Primary School
The Norman Church Of England Primary School Northwold
Anthony Curton C Of E Primary School
Friday Bridge Community Primary School
West Walton Community Primary School
West Lynn Primary School
Edmund De Moundeford Vc Primary School Feltwell
Orchards Church Of England Primary School
Transport links
in Downham
It's easy to travel to and from Downham. Discover the transport connections you can take advantage of when living in the area.
Bus stops
Main Drove
Northfield Farm
Gravel Head Bridge
Stone Level Crossing
Hundred Foot Bank
Oak Road
Village Hall
Castledon Road
Crowsheath Ln
Smithfield Farm
St Leonards Church
Gerna Farm
Laneside Farm
Old Well Hall
Ashgrove Road
Bromley Hill Cemetery
Bromley Road Downham Way
Cinderford Way
Glenbow Road
Headcorn Road
Keedonwood Road
Rangefield Primary School
Rangefield Road
Downham Health Centre
Churchdown
St. Barnabas Hall
Valeswood Road
Downham Way Valeswood Road
Rangefield Road Valeswood Road
Old Bromley
Alexandra Crescent
Things to do
in Downham
There's lots to love about Downham. Here are the top attractions within the area that you can explore – you better start planning!
Spread Eagle Inn Sawley
Kong San Cantonese Restaurant & Takeaway
Dil Raj Restaurant
The Red Pump Inn
Castle Chippy
Buck Country Pub
Brizola
Qzine
The Friary
Whalley Road Chippy
Waddington Road Chippy
The Clover
The Orient
The Villa
La Vespa
The Coach & Horses Inn
Subway
Spice Lounge
Indian Plaza
La Locanda
Regans of Woone Lane
The Wellsprings
The Cellar Restaurant
Places of worship in Downham
There are a range of places to worship in Downham, allowing you to maintain your faith when living in the area.
The Salvation Army Church
Eternity Downham Market
West Dereham St. Andrew's
Denver St. Mary's Church
Bexwell St. Mary the Virgin Church
Ryston St. Michael's
The Brand Fellowship
The King's Glory Church
Upwell St. Peter
King's Lynn Quakers
Tilney Vicarage
Kings Lynn Baptist Church
St. Margaret's Church & Office
The Catholic Parish of King's Lynn
All Saints Church
All Saints Walsoken
Nar Valley Group Church Office
Calvary Chapel Kings
St. John the Evangelist Church Office
Our Lady & St Charles Borromeo R C Church
All Saints Church
St. Peter & St. Paul Parish Church
RCCG Throne of Grace Wisbech
The Salvation Army Church
St. Margaret's Church
We regularly work in these areas of South East London