You've just been given the news that you must move house. Whether it's because of a new job or a growing family, this is something that can cause a lot of stress. Moving house is one of the most stressful things that you can do in your life. There are so many things to think about – from packing up all your belongings to finding a new home – and it can feel like there's never enough time to get everything done. Mitchells Moving Company is here to help take the stress out of removals in Welling. With years of experience in the industry, we know how to handle every type of move with ease. We'll take care of everything for you, from packing your belongings safely and securely to getting them delivered to your new home on time and in perfect condition.
If you're looking for the best removals company to help you on moving day in Welling, call us on 0800 023 4610.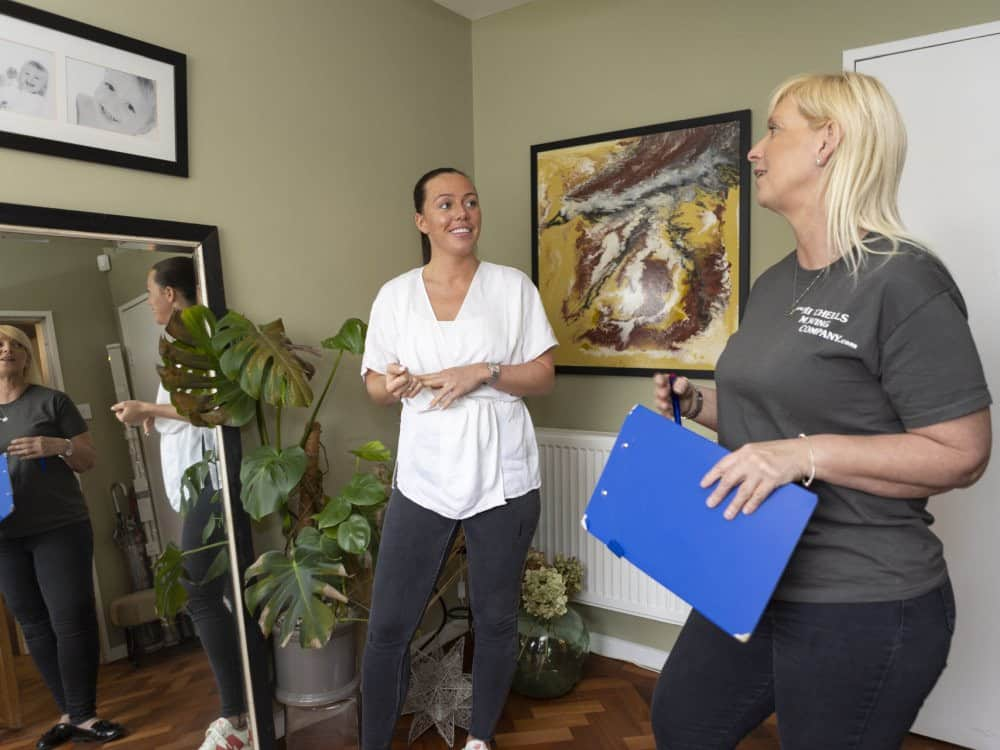 Why choose Welling?
Welling is an area of South East London, within the Borough of Bexley. Welling station provides links to central London, while various bus routes connect the area with its surrounding places. The area is home to several primary and secondary schools, including Bexley Grammar School. In terms of green spaces, Welling has the East Wickham Open Space and Stevens Park to explore. Danson Park borders Welling and is worth venturing to if you want to visit the tennis courts, boating lake, and 18th century villa. Welling High Street is the hub of the region, with many businesses, shops, restaurants, and supermarkets on offer. With a whole host of ways to entertain yourself, a good transport system, and plenty of open space, Welling is a great area to call home.
How can we help with
removals in Welling?
Relocating can be a daunting task, made even more difficult by the stress of having to organise and oversee the move yourself. Trying to coordinate and manage your own removal can be incredibly stressful. There are so many things that can go wrong, from hiring the wrong company to not having enough packing materials. Mitchells Moving Company is here to help. We provide a full range of removals services in Welling, from packing and unpacking to furniture assembly and dismantling. With our team of experienced professionals, your move will be seamless and stress-free.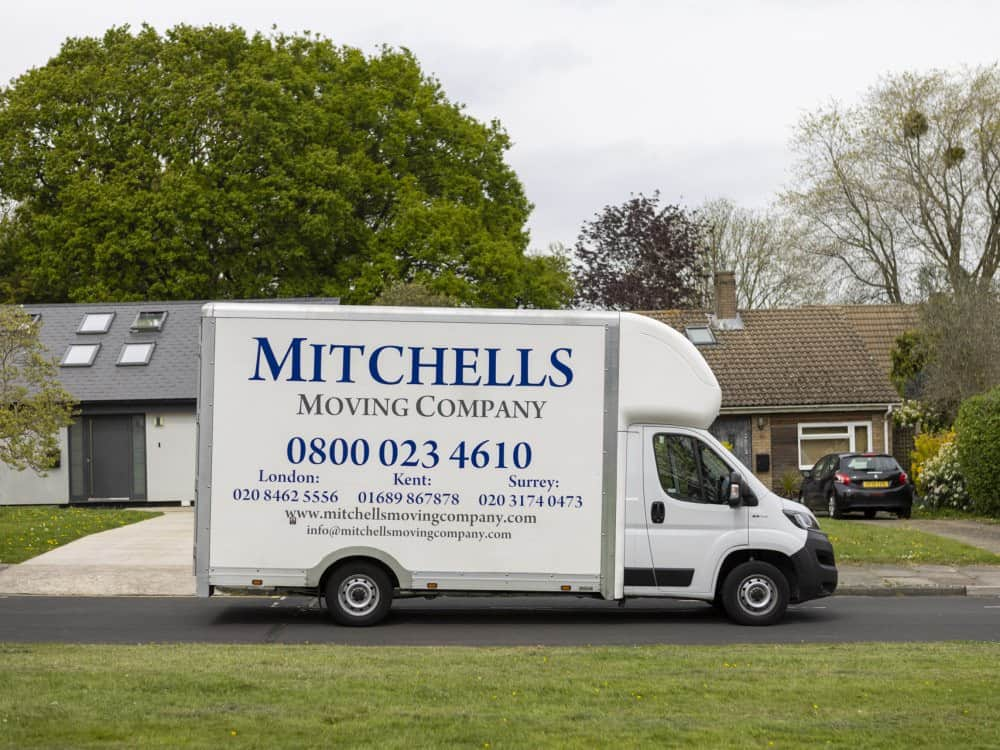 Why choose Mitchells Moving Company
for removals in Welling?
Mitchells Moving Company can take care of everything for you. We're experts in domestic moves in Welling, and we'll make sure your belongings are transported safely and securely. We also offer a range of additional services such as storage and cleaning services to help make your move go as smoothly as possible.

Industry experience dating back to 1980
Hiring a professional moving company can take a lot of that stress away. At our company, some of our team members have more than 40 years of experience in the industry, so you can be sure your belongings will be safe with us. We also use the latest technologies and equipment to make sure your move goes as smoothly as possible.

Personal communication with customers
We're here to help make your move as smooth as possible. With our comprehensive service, we'll take care of everything for you so that you can focus on settling into your new home. We provide reassurance and security within your removal process so that you can relax and enjoy your move.

Start-to-finish services
It's hard enough moving house without having to worry about cleaning the old place too. Plus, who has time to pack up a whole house by themselves? Leave the hassle of moving house to us! We provide a start-to-finish service that takes care of everything for you- from end of tenancy cleaning to disposing of your old furniture. You can relax and focus on what's important- your new home!

Modern, detail-oriented processes
Modern, detail-oriented processes are what set us apart from other house removal companies. We take the time to plan each step of the move so that it goes as smoothly as possible for you. Our vans are specifically designed for domestic moves, and we have support vehicles on hand should you need them. We also pack methodically to create ease once we reach the destination.
Professional packing
for removals in Welling
Moving is stressful. There's so much to do and it feels like there's never enough time. Packing up your home can be one of the most daunting tasks of a move. Not only is it time consuming, but if you don't do it properly you could end up with broken belongings or even worse – a damaged item that can't be replaced. Mitchells Moving Company offers professional packing services in Welling that will take the stress off your hands. Our team of experienced packers will come to your home and pack everything quickly and efficiently, so you can relax and enjoy your last days in your old home.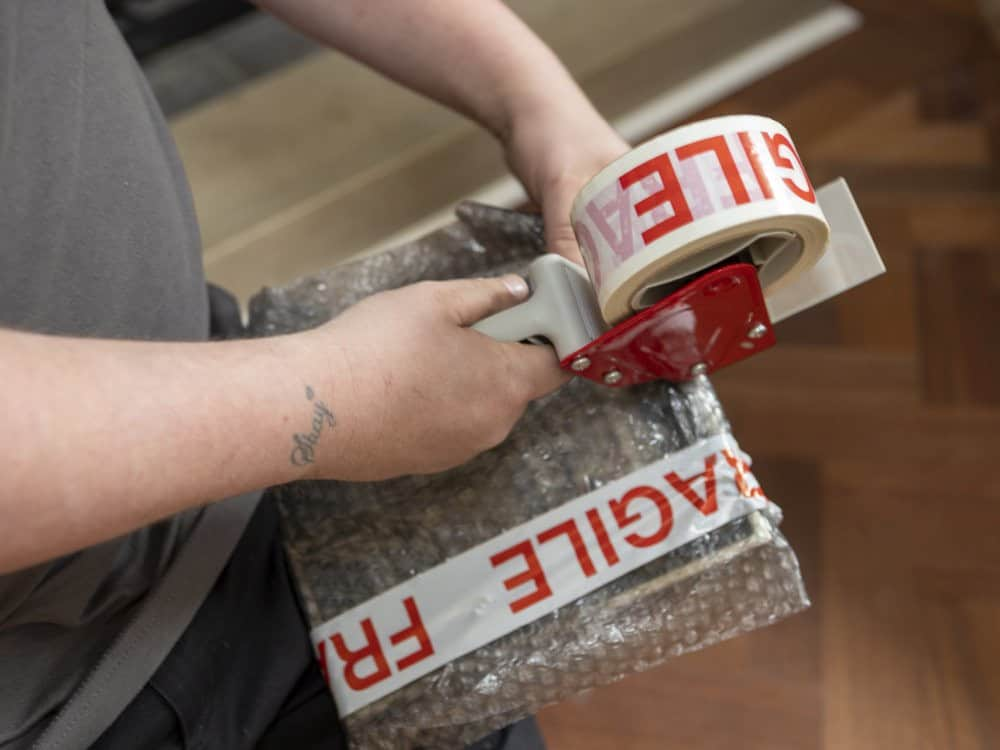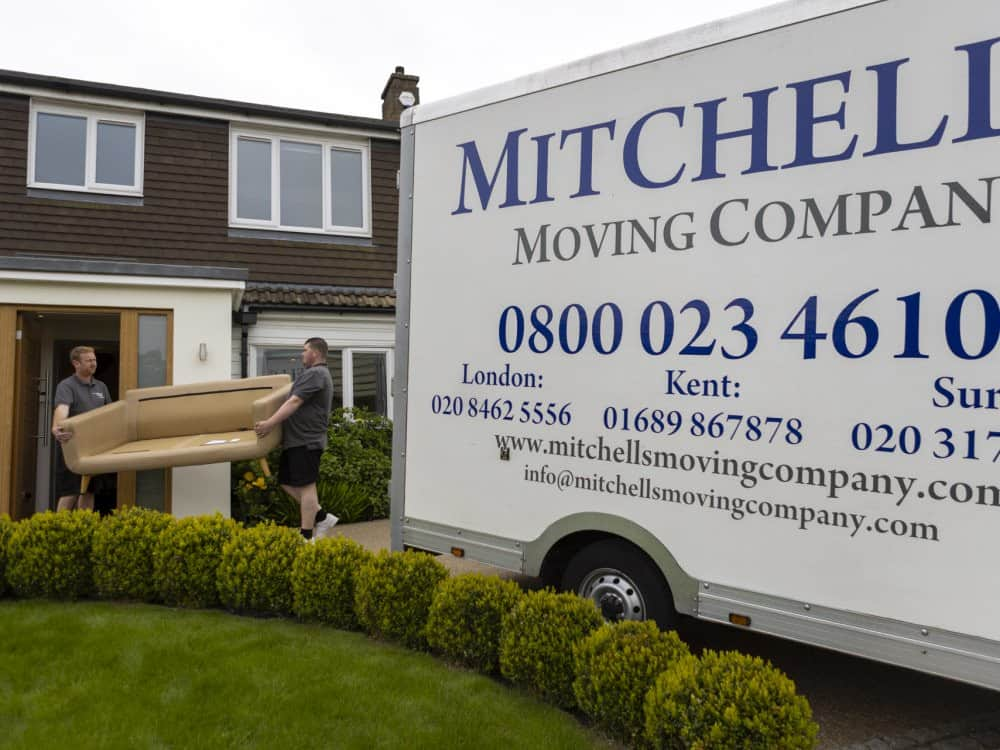 Removal storage
in Welling
You've just moved into a new house, but you can't move your furniture in until the renovations are finished. It's such a pain having to store your belongings somewhere else while you wait for your home to be ready. Plus, it's so expensive to rent a storage unit! Mitchells Moving Company offers removal storage in Welling. This means that you can store your belongings with us until you're ready to move them into your new home. Our storage spaces are protected by CCTV, alarm systems, codes, and padlocks, so you can rest assured that your belongings will be safe and sound.
Primary schools
in Welling
Are your little ones starting school soon? There are a range of primary schools within the Welling area that could be the ideal fit for their needs.
St Stephen's Catholic Primary School
Hook Lane Primary School
Foster's Primary School
Welling Maths Centre
Progressions Tutoring Services
First Class Learning Maths & English Tuition
Hillsgrove Primary School
Barrington Primary School
Bishop Ridley Church Of England V A Primary School
Kumon Welling Centre
Timbercroft Primary School
Sherwood Park Primary School
Our Lady of the Rosary Catholic Primary School
Upland Primary School
Days Lane Primary School
St Thomas More Catholic Primary School
Upton Primary School
Rockliffe Manor Primary School
Alderwood Primary School
Greenslade Primary School
Gravel Hill Primary School
Alexander Mcleod Primary School
Gallions Mount Primary School
Gordon Primary School
Holy Trinity Lamorbey C Of E Primary School
Bannockburn Primary School
Plumcroft Primary School
St Fidelis Catholic Primary School
Conway Primary School
Old Bexley C of E Primary School
Bursted Wood Primary School
South Rise Primary School
St Mary's Catholic Primary School
Deansfield Primary School
St Margaret's Church Of England Primary School
Boxgrove Primary School
St Thomas A Becket Roman Catholic Primary School
St Patrick's Catholic Primary School
Christ Church Church Of England Primary School Shooters Hill
Eglinton Primary School
Dulverton Primary School
Northumberland Heath Primary School
De Lucy Primary School
Shamma Education & Training Services Ltd
Longlands Primary School
Nightingale Primary School
Notre Dame Catholic Primary School
St Peter's R C Primary School
Lessness Heath Primary School
Danson Primary School
Foster's Primary School
St Stephen's Catholic Primary School
Bishop Ridley Church of England VA Primary School
Harris Academy Falconwood
Bexley Grammar School
East Wickham Primary Academy
Welling School
Hillsgrove Primary School
Eastcote Primary Academy
St Michael's East Wickham Church of England Primary School
Hook Lane Primary School
Transport links
in Welling
It's easy to travel to and from Welling. Discover the transport connections you can take advantage of when living in the area.
Rail
Welling Rail Station
Bus stops
Central Avenue Tidford Road
Upper Wickham Lane Burnell Ave
Central Avenue Wickham Street
Central Avenue Welling Station
Chaucer Road (DA16)
Danson Park
Deepdene Road
East Road (DA16)
Faraday Road (DA16)
Gipsy Road Welling
Guy Earl Of Warwick
Avondale Road Welling
Peregrine Court
Ruskin Avenue Welling Station
Ruskin Drive
Somerhill Road
Springfield Road (DA16)
The Grove Welling
Welling Nags Head Lane
Hook Lane St Leonards Close
Bellegrove Rd Churchfield Rd
Upper Wickham Lane Coton Road
Welling High StUpperWickhamLn
Welling Library
Wickham Street Edison Road
Welling Rail Station
Gipsy Road Welling
Avondale Road Welling
Things to do
in Welling
There's lots to love about Welling. Here are the top attractions within the area that you can explore – you better start planning!
Woodlands Farm Trust
George Mead Memorial Stables
The Russian Cannon
Wellspring Pentecostal Church
The Bolthole Micropub
The Door Hinge
Bowen Bexley
The Nags Head Pub
The Hangar
Bexleyheath Sports Club
We Anchor in Hope
27 Two 6 Beauty
Restaurants in Welling
Local restaurants are a huge draw for people living in Welling. Get a taste for the best places to eat within the area.
Elite Fish Bar
Chupitos
Saray Restaurant
Tasty Chicken
Super Fish & Kebab
Georges Bar & Grill
Balseros Ltd
Little Greek Ltd
K F C
Subway
Burger King
McDonald's
The Nags Head
Real Fish Bar
Bengal Spice
La Roma Bella
Totlins
Eastern Curry
Seahorses Traditional Fish & Chips
Thai Dynasty
New Curry Centre
Da Peppino
New Ming Restaurant
The Avenida
Tasty Chicken
Super Fish & Kebab
Viet Viand
Rajasthan
The Jolly Fenman
The Jasmine
Jhorna Tandoori Restaurant
New Hing Loong Chinese Restaurant
Ehsan The Ancient Sultan
Bay of Bengal
The Jasmine by Spice Nouv-Oh
Mint & Mustard
Inovape Ltd
King's Flavour
Morley's
Blue Lagoon
Lane Kitchen
The M Kitchen
Mangal Karagana Turkish Restaurant
The Pie Shop
The Oval Brasserie
Sea Lion
Punjab Curry & Grill
Saffron Indian Diner
Huong Quang
Aligor Restaurant
Zingara Eat & Drink
Places of worship
in Welling
There are a range of places to worship in Welling, allowing you to maintain your faith when living in the area.
Wellspring Pentecostal Church
St Stephens R C Church
Christ Apostolic Church Dove House
St John The Evangelist Church
Welling Evangelical Free Church
Bishop Jonathan Blake
Welling United Reformed Church
Michael's Church
Christ The Saviour Community Greek Orthodox Church
Bishop Ridley Church
Days Lane Baptist Church
Bexley Christian Life Centre
Our Lady Of The Rosary R C Church
Peters Bexley Heath
St Thomas More Catholic Church
St Peter's C Of E Church
Trinity Baptist Church
St John Vianney R C Church
St James The Great Blendon Church
C & S St. Michaels Church
Churches & Other Places of Worship
The Slade Evangelical Church
Holy Redeemer C of E Church
Geddes Place United Reformed Church
Grace Baptist Church Bexleyheath
Harvel Crescent Spiritualist Church
Ichthus Christian Fellowship
Trinity Methodist Church & Centre
Churches & Other Places of Worship
Redeemed Christian Church of God, Winners Pavilion
The Plumstead Community SDA Church
Nicholas Church
Church of Christ the King
Shalom Care Home
Holy Trinity C Of E Church
Christ Mission Embassy
Michael & All Angels Church
New Testament Gospel Church
St Benet Catholic Church
Greenwich Hindu Temple
R C C G Christ Chapel For All Nations
North Heath Family Church
Belvedere Baptist Church
Shree Kutch Satsang Swaminarayan Temple
St Johns Church
Full Gospel Entime Ministries
St John The Evangelist Church Hall
All Saints Church
Northumberland Heath Baptist Church
Holy Trinity Church
Davids R C Church
R C C G Victory Centre
St John Fisher R C Church
St Joseph's R C Church
New Community Church
Eltham Park Baptist Church
Elim Pentecostal Church
Andrew's Church
Europe for Christ Mission
Christchurch Centre
Christ Royal Assembly
Goodnews Haven
Paul's Church
Johns Sidcup
Christ Chapel
St Augustines C Of E Church
Chislehurst Y F C Ltd
Our Lady Of The Angels R C Church
Sidcup Baptist Church
The Lighthouse Christian Fellowship (Erith)
Emmanuel Baptist Church
Global Minsters Association
Emmanuel Church Sidcup (Methodist & United Reformed)
Capuchin Franciscan Friars
Ramgarhia Skih Temple
Sidcup St Lawrence's Roman Catholic Church
Mary's Church of England Parish Church
New Testament Church of God
Lord Thy Deliverer Ltd
Christ Church Sidcup
South East Hindu Association
St Peter The Apostle Church
James Church
The Rock Family Church
Christ Church Erith
Riverway Seventh-Day Adventist Church
St John Fisher & St Thomas More R C Church
St Mary Magdalene Church
RCCG-The Anchor For All Souls
C C C Erith Parish
Christ Light Assemblies UK
St Mary Of The Crays R C Church
The Salvation Army Church
Woolwich Sikh Temple
Christian Pentecostal Mission International
St Paulinus Parish Office
Bestway International Christian Centre
St Edward The Confessor C Of E Church
NICC
Crowning Glory Ministries Church
Belvedere Pentecostal Church
Victory Bible Church International
The Believers Misson Church of God
Baldwyns Park Baptist Church
New Wine International
Loveworld Erith
Queen Street Baptist Church
Resurrection & Restoration
Northend Baptist Church
Eltham Green Community Church
Andrew's (C of E) Church
River of Love
Gateway Pentecostal Church
The Salvation Army Church & Community Centre
Our Lady Of Grace Church
Praise Embassy
Woolwich Evangelical Church
St Barnabas C Of E Church
Believers Loveworld
Our Lady Help Of Christians R C Church
Potter's House Christian Church
Thomas' Church
Mottingham Methodist Church
C.C.G Restoration House
Augustines Church (Slade Green)
St Barnabas Church
Jubilee International Church
Christ Church Dartford
Upminster Baptist Church
Patricks Catholic Church
Blackheath & Charlton Baptist Church
James Church (C of E) Kidbrooke
New Testament Charlton Church
St John Fisher R C Church
Mount Horeb International Christian Centre
Augustine's Church
Greats Centre
St Michaels & All Angels Church
Elmstead Baptist Church
Brook Lane Community Church
Chislehurst Methodist Church
Sunfields Methodist Church
Court Farm Evangelical Church
Christ Embassy
Dartford Community Church
Guru Hargobind Sahiv Gurdwara
We regularly work in these areas of Kent