Is a house move on the horizon for you? With this process can sometimes come some stress. That's why you need an expert, professional removals company to take the worry off your shoulders. Mitchells Moving Company is the removal firm for you! Our decades of industry experience allow us to offer seamless removal services in Grove Park, providing everything our customers could need. Every service is tailored to our customers – every quote is individual, and we treat your home with utmost care and respect.
If you're looking for the best removals company to help you on moving day in Grove Park, call us on 0800 023 4610.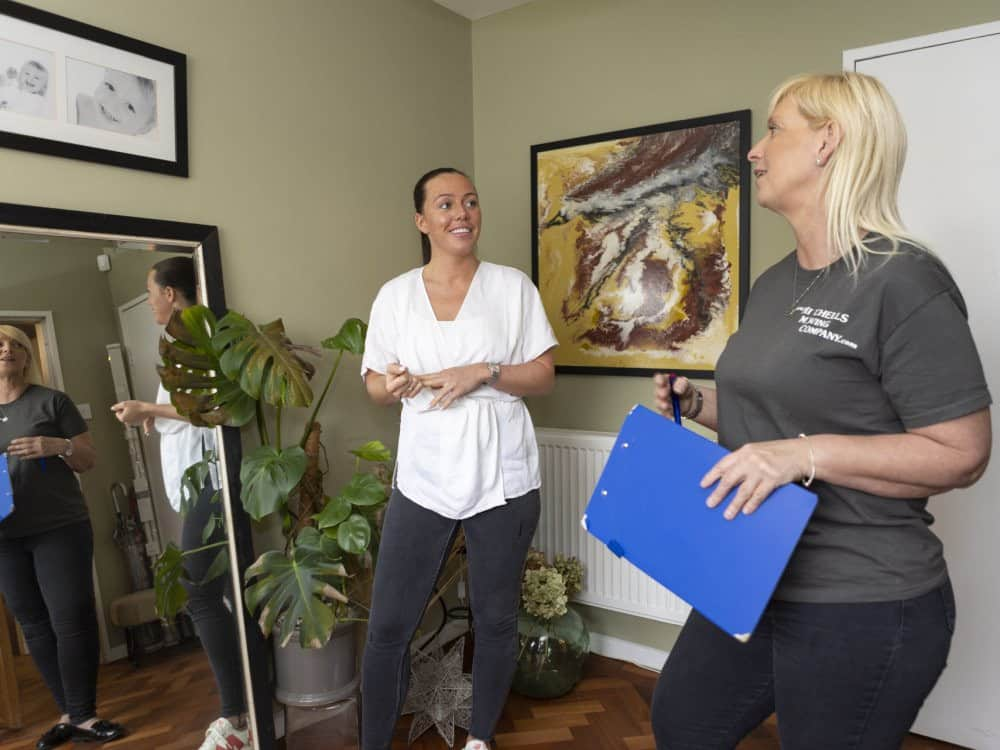 Why choose Grove Park?
Grove Park is a district of South East London and is within the Borough of Lewisham. It is home to around 15,000 people and has strong transport links to the city. The main Baring Road up from the station is where you will find a small parade of shops, with multiple different local restaurants to choose from. This parade is also home to various different local businesses and facilities, including the Grove Park Community group which has served as a centre for locals to gather and host all types of events. The park itself is where you will find many of the main facilities of the area, and this is a wide-open space used by residents for exercise and socialising. The park also has a stables and riding centre on site, as well as a Bannatyne Health Club, for those seeking to keep active or relax.
How can we help with
removals in Grove Park?
Our removals services will ensure the process goes smoothly when you move in Grove Park. We provide everything you could need, from a full packing service to a clearance service, helping you to rid your home of clutter. The team at Mitchells Moving Company is experienced and caring – we will do everything we can to aid you in your move. Our services are seamless, covering every aspect of the removal process with ease.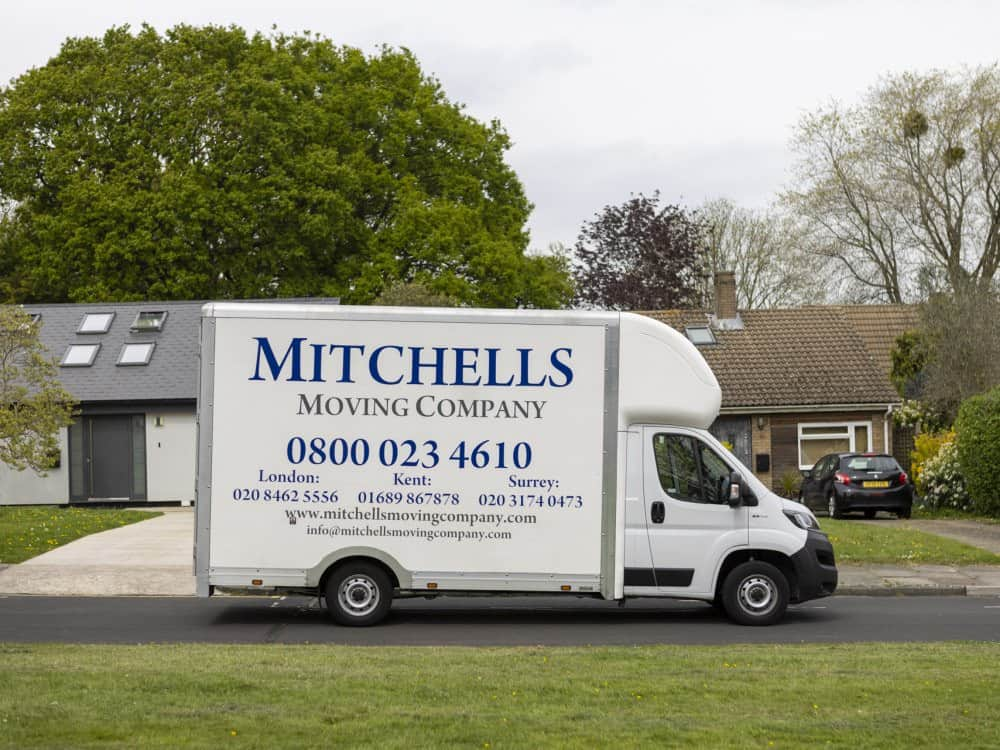 Why choose Mitchells Moving Company
for removals in Grove Park?
Here at Mitchells Moving Company, we prioritise giving our customers a comprehensive, reliable service. We know how to take the stress off your shoulders when you're undergoing a domestic move in Grove Park.

Industry experience dating back to 1980
We're a family business, and many members of our team have experience in removals dating back more than 40 years. After this amount of time in the industry, we know the best ways to keep your belongings safe and transport them reliably.

Personal communication with customers
We know that moving can sometimes seem hectic. With our comprehensive service, we'll take the worry out of your hands so that you can focus on the excitement of your move. We provide reassurance and security within your removal process.

Start-to-finish services
For every service you could need pertaining to house removals, come to us. We deal with everything, from end of tenancy house cleaning to disposing of your hot tub. Why not save time and invest in removals services from one company?

Modern, detail-oriented processes
During our house removals, we use modern vans that are specifically designed to handle a domestic move. We have support vehicles on hand should you need them, and the capability to move large items without hassle. We pack methodically to create ease once we reach the destination.
Professional packing
for removals in Grove Park
Working with Mitchells Moving Company as your house packing experts will take the stress off your hands. If you undertake the packing or clearing process by yourself, you could be packing up your home for weeks. Living out of suitcases isn't pleasant! That's why investing in our professional packing process will allow you to live your daily life right up until your move. Our packers will usually come to your home the day before and will pack your belongings quickly and efficiently. Eliminate your stress by working with us.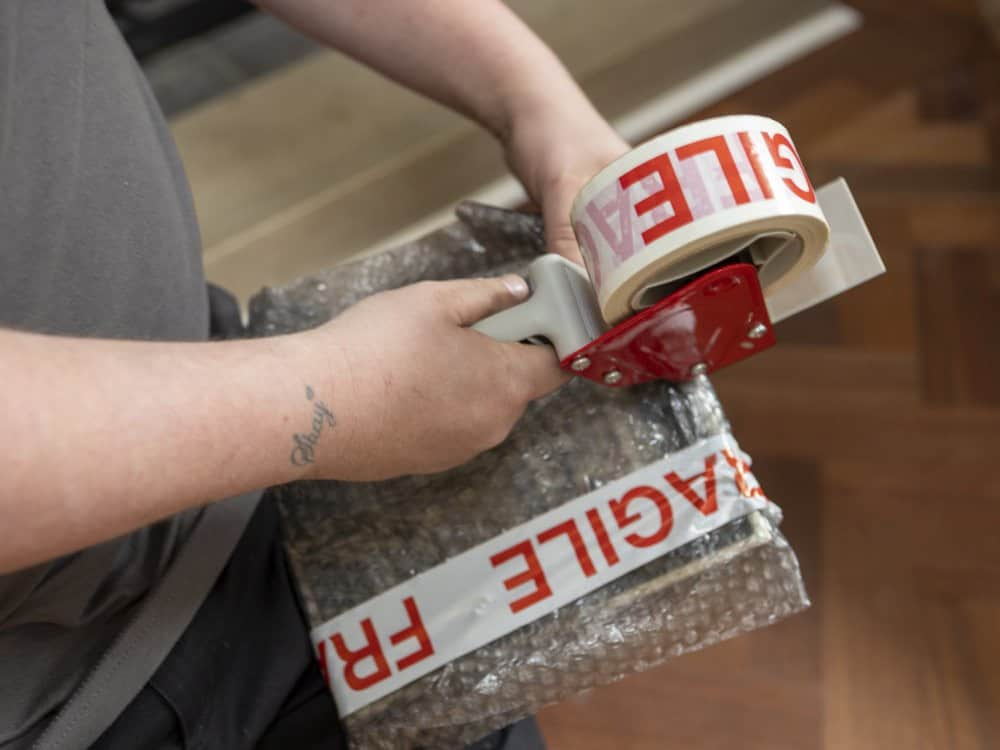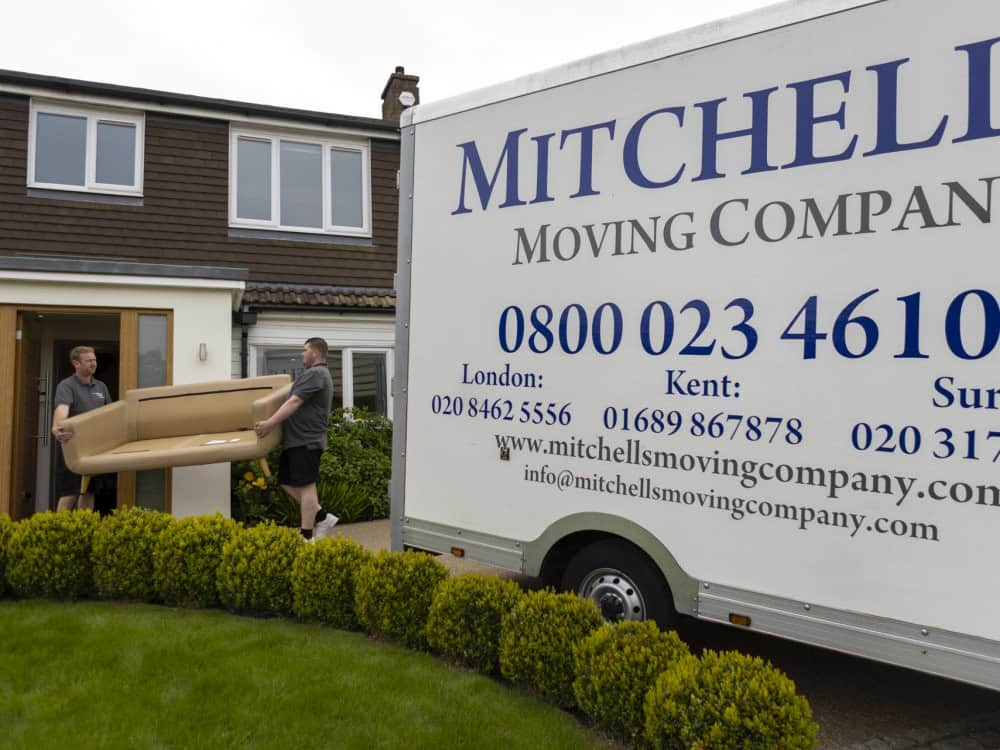 Removal storage
in Grove Park
Have you found yourself needing somewhere to store your items? Perhaps your new home is having renovations before you can move your furniture into it, or you're downsizing and need some storage space… With Mitchells Moving Company, you can rent a storage space for any amount of time for the size you require. Protected with CCTV, alarm systems, codes, and padlocks, you can trust that your belongings will be completely secure at all times.
Primary schools
in Grove Park
Are your little ones starting school soon? There are a range of primary schools within the Grove Park area that could be the ideal fit for their needs.
Cooper's Lane Primary School
Learn Log Tutoring
Marvels Lane Primary School
Horn Park Primary School
Launcelot Primary School
Forster Park Primary School
Good Shepherd Catholic Primary School
Torridon Primary School
St Winifred's Catholic Primary School
Mottingham Primary School
Sandhurst Primary School
Burnt Ash Primary School
Downderry Primary School
Middle Park Primary School
Castlecombe Primary School
St John Baptist Southend Church Of England Primary School
St Margaret's Lee C Of E Primary School
Parish Church Of England Primary School
Haimo Primary School
Ealdham Primary School
Rushey Green Primary School
Greenacres Primary School & Language Impairment Unit
Gordon Primary School
Greenacres Primary School & Language Impairment Unit
St Augustine's Catholic Primary School & Nursery
Wingfield Primary School
Scotts Park Primary School
Montbelle Primary School
Genius Tuition
Eltham Church Of England Primary School
St Mary's Lewisham Church Of England Primary School
Elfrida Primary School
Athelney Primary School
Brooklands Primary School
SquireClub
Holbeach Primary School
Valley Primary School
The Study Hub
Red Hill Primary School
Cherry Orchard Primary School
St Saviour's Catholic Primary School
JG Educate Ltd
Henwick Primary School
Wyborne Primary School
St Thomas More Catholic Primary School
Dalmain Primary School
St George's Bickley Church Of England Primary School
St Mary's Catholic Primary School
John Ball Primary School
Rathfern Primary School
Transport links
in Grove Park
It's easy to travel to and from Grove Park. Discover the transport connections you can take advantage of when living in the area.
Rail
Grove Park Rail Station
Bus stops
All Saints Church
Lower Church Road
Shrubbery Road
Shrubbery Walk
Boulevard
Thorpe Way
Grove Park Station
Grove Park Bus Station
Amblecote Road
Burnt Ash Road
Cavendish Road (W4)
Coopers Lane
Crutchley Road
Downham Way Northover
Edward Tyler Road
Farmcote Road
Grove Park Cemetery
Hartington Road
Heather Road (SE12)
Henry Cooper Way
Hither Green Cemetery
Lambscroft Avenue
Launcelot Road
Marbrook Court
Marvels Lane Primary School
Northover
Downham Way Southover
Downham Way  Southover
The Green (BR1)
Marvels Lane Chinbrook Road
Marvels Lane
Treewall Gardens
Vanoc Gardens
Whitefoot Lane
Baring Road Coopers Lane
Chinbrook Road Baring Road
Senlac Road
St Augustine's Church
Baring Road Grove Park
Winn Road
Coopers Lane
Exford Gardens
Grove Park Cemetery
Guibal Road
Ashwater Road
Portland Road
Conway Court
Chepstow Close
Caldicot Close
Pembroke Close
Restaurants in Grove Park
Local restaurants are a huge draw for people living in Grove Park. Get a taste for the best places to eat within the area.
Mangal
Prichesh
The Baring Hall
Chicken Palace
Clden Chicken
Subway
Rock 'N' Roe
Bellyfillerz
Golden Curry Leaf
Klassy Kebabs
Favorite Chicken & Ribs
Morley's
The Curry World
Downham Fish & Chip Shop
DKK Hotfood Ltd
The King Neptune
Mr Liu
Caspian
Lane Tian
Spice Gardens
Peking Diner
Villa Bombay
Morley's
Mitteer
Jolpai Indian Cuisine
The Frying Pan
Peking Diner Chinese Restaurant
Bengal Brasserie
McDonald's
Cafe Green
Monsoon Indian Restaurant
Grillery Restaurant & Bar Ltd
Raj Moni
Best Kebabs & Fried Chicken
Blue Marlin Fish Bar
McDonald's
B & I Caribbean Express Ltd
Suruchi
China Express
China Noodle Express
Nazar Bar & Restaurant Ltd
Sims Steak House
Subway
Taste of Mumbai
Smoke Pan
McDonald's
Places of worship
in Grove Park
There are a range of places to worship in Grove Park, allowing you to maintain your faith when living in the area.
St. Augustine's Church
Jubilee International Church
Ambassadors of Grace Ministries
The Good Shepherd R C Church
Brook Lane Community Church
Churchdown Christian Centre
Lee Green United Reformed Church
Mottingham Methodist Church
Court Farm Evangelical Church
Living Waters Apostolic Church
Christ Embassy Catford
St Edward The Confessor C Of E Church
Our Lady Help Of Christians R C Church
Churches & Other Places of Worship
Redeemed Christian Church Of God – Winners Sanctuary
St. Andrew's (C of E) Church
The Salvation Army Church
The Christ Rock Ministries
Lee Bible Study Centre
Catford Assemblies of God Pentecostal Church
C E Church Of The Good Shepherd
Catford Synagogue
Emmanuel Pentecostal Church
The Salvation Army Employment Service
Kings Church
Elmstead Baptist Church
Eltham Green Community Church
St Marys
The Salvation Army Church
Elim Pentecostal Church
Lewisham Islamic Centre
Hither Green Baptist Church
St. Joseph's R.C Church
The Annunciation & St Augustine Catholic Church
Freedom House for All Nations
St Laurence Catford
Unique Salvation Ministries
Lewisham Seven Day Adventist
Bromley Methodist Church
R C C G Faith Chapel
Global Minsters Association
Elim Pentecostal Church
St John's Church
Christ Church Bromley
London Sivan Kovil
Trinity Bromley United Reformed Church
New Creation Evangelistic Ministry
St. Dunstan's Parish Church Bellingham
Bromley Baptist Church
St. James Church (C of E) Kidbrooke
St. Margaret's Lee
Bromley & District Reform Synagogue
Cornerstone Christian Centre
Greater Evangelism World Crusade Church
Church of Jesus Christ of Latter Day Saints
Christchurch Centre
St Michael & All Angels Church
Jubilee Harvest Church
Bromley United Reformed Church
The Believers Misson Church of God
Ransom Church of God Universal Fellowship
Lewisham Church of Christ
St Marys R C Church
Lewisham Parish Church
St Marys R C Church
The Salvation Army Church & Community Centre
The Salvation Army Church
Holy Trinity Church
Bromley Town Church
St Saviour's R C Church Lewisham
Lewisham Methodist Church
St. Patricks Catholic Church
St John Fisher R C Church
We regularly work in these areas of South East London