Tidy up your home with professional rubbish removal in Beckenham
Send your queries
Get in touch!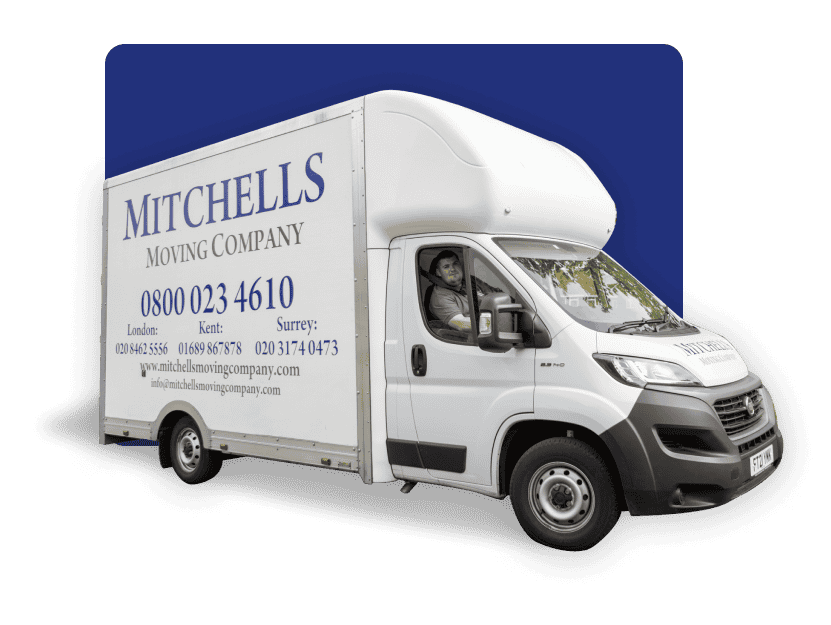 Rubbish removal in Beckenham
Your sweet home will be sweeter and neater when you get rid of unwanted rubbish, appliances, and furniture from it. With Mitchells Moving Company's expert and professional rubbish removal in Beckenham, it can be stress-free and highly efficient.
We've effectively served households in South East London for as long as four decades. And we know precisely what waste clearance services you need. Our team will listen to your requirements and provide you with an array of personalised options to make your home immaculate.
Mitchells is also a licenced waste carrier in Beckenham. Our waste removal is absolutely environment-friendly, and we ensure that the junk items are disposed of at a trustworthy recycling centre.
Wait no more, give our experts a call on 0800 023 4610 to book expert rubbish removal in Beckenham.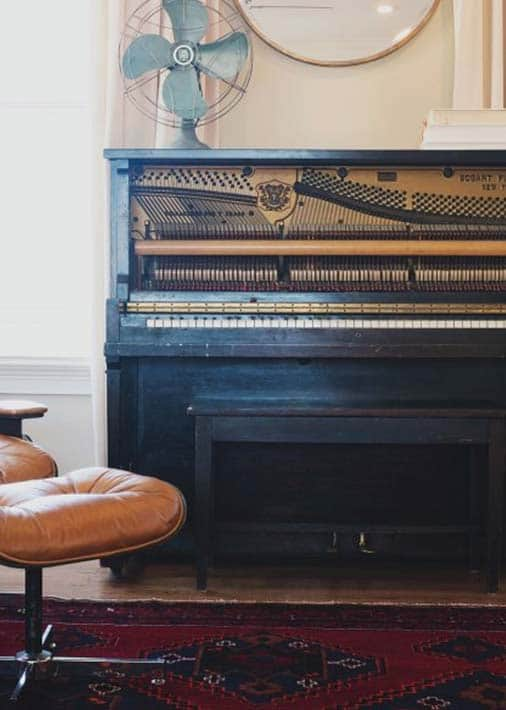 Why choose us for rubbish removal in Beckenham?
When removing old furniture or waste items from your home, you want to trust a reliable waste carrier that is well aware of the area, its waste-handling guidelines, and does its job effectively.
Mitchells Moving Company has been in the clearance industry since 1980, and we have worked with hundreds of households in South East London. Plus, we are a licenced waste carrier in the Beckenham area. This means your rubbish removal will be in the safe and reliable hands of a rubbish removal company that knows its job. And does it responsibly!
We have the expertise, experience, and quality of service that you require for your household. And our modern fleet of vehicles ensures that we can effectively complete every job, no matter the scale!
Whether it's an old sofa, a bed, or simply a bag of paper and packaging materials, we will be available to help you right away! Get in touch with us for an affordable and free quote.
What types of rubbish can we remove from your property?
Anything and everything! Here are some items we have often removed from properties in Beckenham.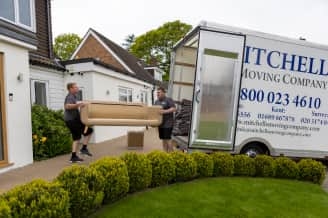 Small rubbish items
Have old wires, discarded pipes, old packaging materials, kitchen waste, or other non-hazardous items lying about in your home in Beckenham? Let us know, we'll remove them effectively and immaculately!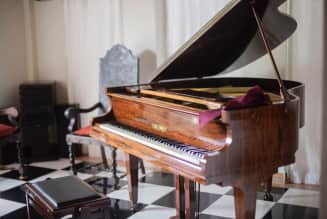 Heavy household items
Heavy household items such as unused furniture and chunky pieces of materials can be a headache. You cannot get rid of them all by yourself so easily. But we can. Our experts are equipped with tools and vehicles to lift and carry them as needed.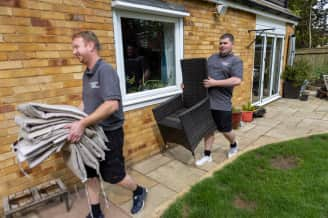 Garden waste
Is your garden waste making your beautiful garden look like a mess? No worries, our professionals will take them out of your property.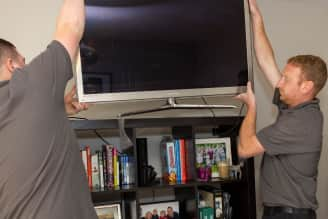 Domestic appliances
If your home appliances need an overhaul, don't worry about the old ones. Mitchells can take them away and dispose of them at a recycling centre by following all environmental guidelines.
Is there a weight limit for
heavy items?
No, we can carry all types of heavy items out of your home. Our team comes prepared with all tools and vehicles needed to do the job, regardless of the scale.
What to expect from our
rubbish removal in Beckenham
We customise our services for every household in Beckenham because we know requirements vary from one to another. However, we do have a general four-step rubbish removal process in place as follows.
1
Separate your household rubbish
Set your household rubbish aside for our team. This helps make the process more effective.
2
Our team surveys your items
Our team of experts will arrive at your place to survey the junk items.
3
Get a free quote for waste removal
We'll give you a free, no-obligation quote then and there, tailored to your rubbish removal in Beckenham.
4
Rubbish clearance begins
Our dedicated rubbish removal team for your household will arrive at your property at a pre-decided time. The rubbish removal will begin. We'll make sure to leave your home in a neat and tidy condition.
How much do our Beckenham waste removal services cost?
We do not have a fixed cost for every household's rubbish removal requirement. We understand it will be unfair, given each customer has a unique need. Therefore, our team will first survey your household rubbish and analyse your requirements and then offer you a reasonable and affordable quote. To book your survey, contact us on 0800 023 4610 or email info@mitchellsmovingcompany.com.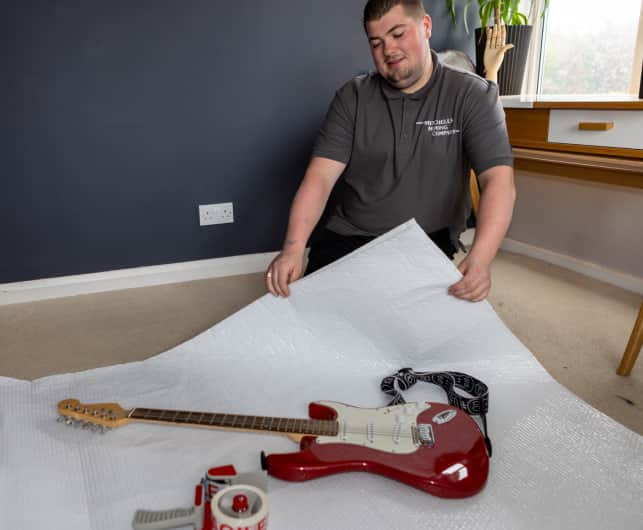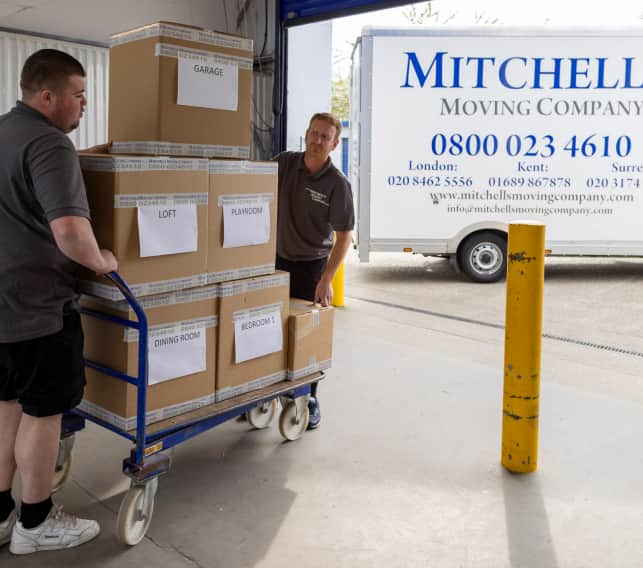 Work with a licenced rubbish removal service provider in Beckenham
A licenced waste carrier will be responsibly carrying out your rubbish removal in Beckenham. This includes caring for the environment as much as for your household. Mitchells Moving Company is a licenced waste carrier that has spent four decades working in and around the Beckenham area. We assure you of quality and proficient services when it comes to waste handling and removal.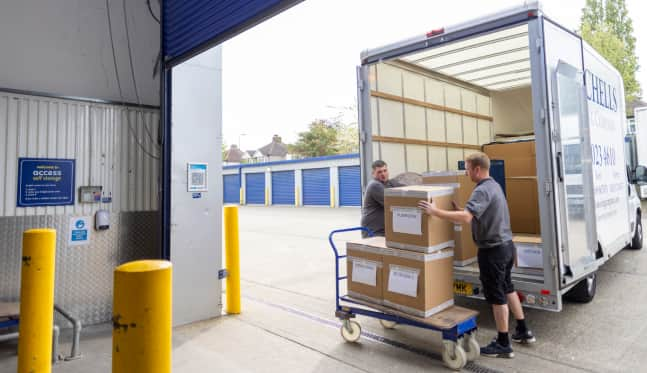 Book your domestic
rubbish removal in
Beckenham today!
Domestic rubbish clearance needs to be a no-hassle job, and we at Mitchells always ensure that. Our licenced and experienced services include proper handling of waste items, small and heavy, and responsible disposal of them. Give us a call and book the most reliable rubbish removal in Beckenham!
Frequently asked questions about rubbish removal in Beckenham
How do I prepare for my domestic rubbish removal?
While we take all the headache away from you, there are a few tips you can follow:
Separate your household rubbish for a quick survey and waste collection.
Arrange for a parking suspension by asking your local authority if you lack parking space.
Bag your garden waste and small junk items for quick rubbish collection.
Give us as much notice as possible so we can offer you our best services.
Do you recycle the items you remove?
Yes, we do. Our team of rubbish clearers will carry the household rubbish to a nearby, trusted recycling centre to dispose of them by following any local rules and environmental guidelines.
Can I arrange for the same day rubbish clearance?
You can, however, we prefer advanced notice. This ensures we have all our resources and tools at our disposal in order to most effectively carry out rubbish removal at your property in Beckenham. That said, don't hesitate to give us a call to discuss your requirements. We'll check the feasibility and proceed accordingly.
Why use rubbish removal instead of hiring a skip?
Firstly, skips aren't the right choice for household waste clearance needs; they are best for carrying heavier items such as construction debris. Secondly, they're expensive. And finally, you may risk damaging your driveway by letting a skip on it. A local and reliable rubbish removal service provider will do a much better job of clearing out your domestic waste at an affordable cost.
Do I need to be at home when my waste is collected?
Yes, we require you to be at home while our team carries out rubbish clearance. This way, you can be certain that all your waste items are removed from your household. And don't worry, we'll arrive at your home only at a time and date pre-decided between you and our team.
What do I need to do on rubbish collection day?
Our team of expert rubbish clearers will take care of everything, from carrying the items out of your property to discarding them. You can just be around to watch your house getting junk-free.