Moving house is a huge task. It can be expensive, time-consuming, and stressful. You shouldn't have to go through all of this alone. And you don't have to – Mitchells Moving Company is here to help! We're a professional removals company with decades of experience in the industry. We know how to handle every type of move, and we'll take care of everything for you so that you can relax and focus on your new home. With our tailored removal services in Plumstead, we can provide everything you need for a seamless move. From packing supplies to transportation and storage, we've got you covered. Plus, we'll always treat your home with the utmost respect – it's why our customers keep coming back to us time and time again!
If you're looking for the best removals company to help you on moving day in Plumstead, call us on 0800 023 4610.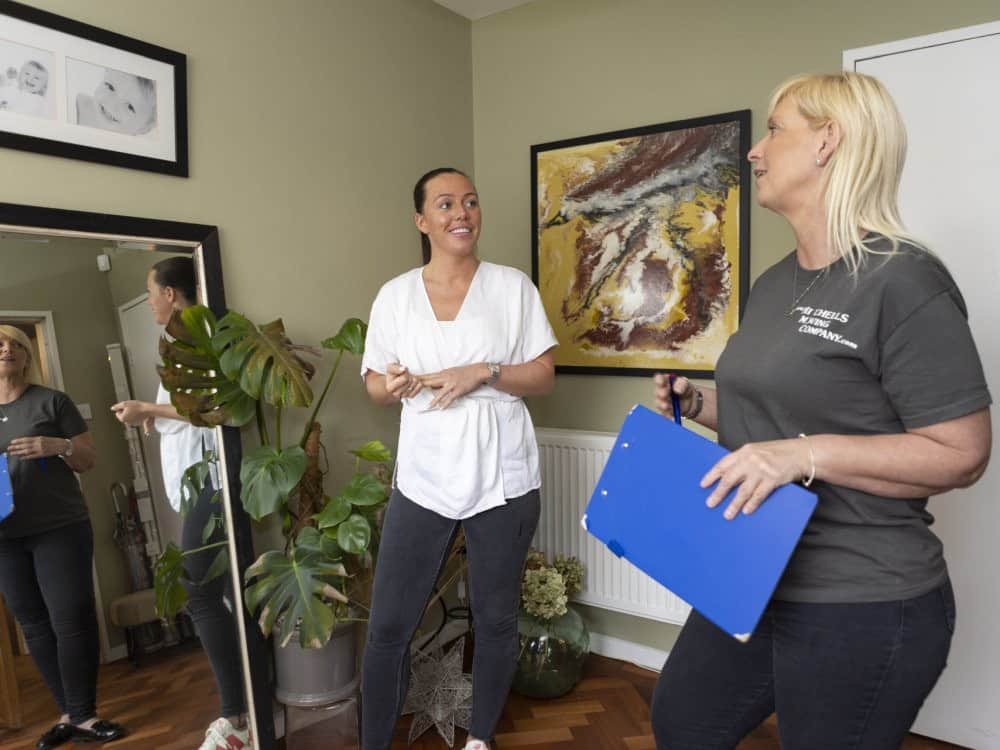 Why choose Plumstead?
Located within South East London and the Royal Borough of Greenwich, Plumstead is a suburb of around 17,000 people. It is located nearby to the banks of the river Thames, and its close proximity to central London makes it an in demand place to live. The main Plumstead High Street has a wide range of restaurants, cafes and bars on offer so that you can sample food from every corner of the world. In terms of entertainment, the Quantum Theatre is located just off the high street, with multiple different shows taking place here that are suitable for all ages. If you have a young family, there are multiple schools in the area including Bannockburn Primary School and Gallions Mount Primary School, highly commended for the level of education they provide. There are plenty of green spaces, including Plumstead Gardens and Winn's Common, which has an adventure playground and regular fitness sessions to keep all ages active.
How can we help with
removals in Plumstead?
Moving is always a stressful experience, but it can be especially difficult when you must deal with the added hassle of clearing out your old home. It's hard enough moving all your belongings from one place to another but having to get rid of all your old junk as well can seem like an impossible task. Mitchells Moving Company offers a full clearance service to make the process easier for you. We will take care of everything for you, from packing up your old belongings to disposing of them properly. Let us help you make your move less stressful – call us today for a free quote!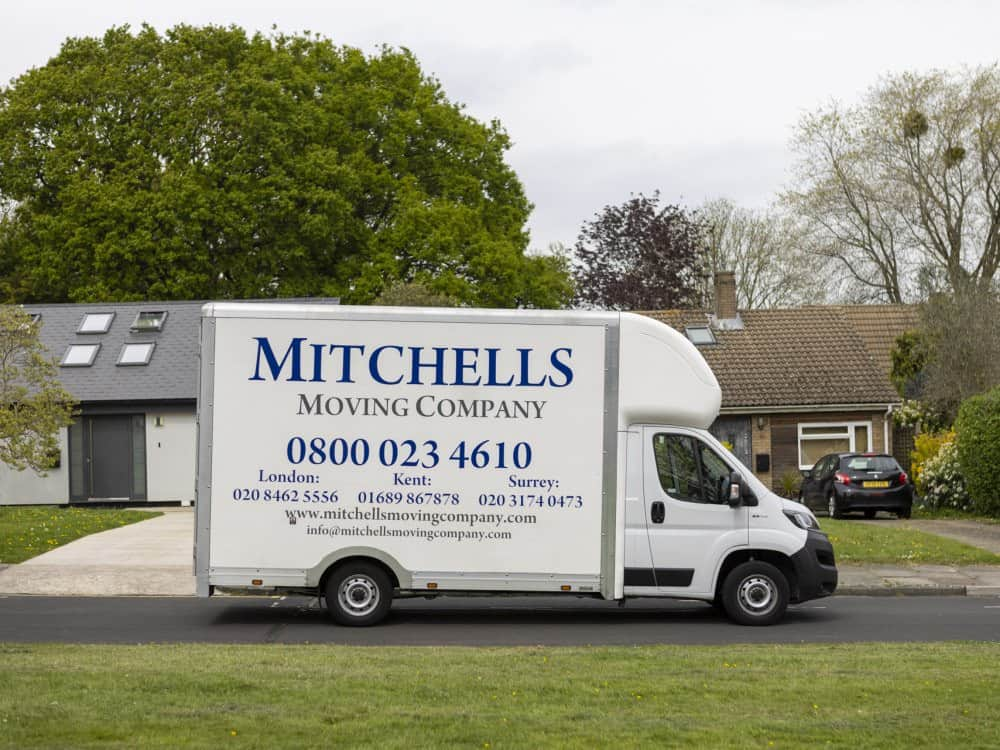 Why choose Mitchells Moving Company
for removals in Plumstead?
Mitchells Moving Company can take care of everything for you. We're a professional removal company with years of experience in the industry. We'll handle every step of the process, from packing your boxes to loading them onto the truck and unloading them at your new home.

Industry experience dating back to 1980
Our team has over 4 decades of experience in the moving industry, so you can trust us to handle your belongings with care. We use the latest equipment and techniques to make sure that your move goes as smoothly as possible. Plus, we offer a range of services to suit your needs, from packing and unpacking to storage and relocation.

Personal communication with customers
It's hard enough to find a reputable moving company, but it's even harder when you're dealing with the added stress of moving. We take the hassle out of your move by providing a comprehensive service that includes everything from packing your belongings to arranging for storage. With our service, you can relax and focus on your new home.

Start-to-finish services
Start-to-finish services from Mitchells Moving Company. We provide all the services you could possibly need, from end of tenancy cleaning to disposing of your old furniture. We'll take care of everything so that you can focus on the important things – like packing up your belongings!

Modern, detail-oriented processes
Our team of experienced professionals have the knowledge and tools to make your house removal go as smoothly as possible. We understand that each customer's needs are different, so we take a detail-oriented approach to every move. From our modern vans and equipment to our packing methodologies, we're here to help make your relocation a breeze.
Professional packing
for removals in Plumstead
Moving is stressful. Packing up all your belongings, getting everything ready for the move, and then dealing with the actual move itself can be a lot to handle. It's no wonder that most people dread moving. Not only is it a lot of work, but it can also be quite expensive. Mitchells Moving Company offers professional packing services in Plumstead that will take the stress off your hands. We will pack your belongings quickly and efficiently so that you can live your life without interruption until the day of the move. Plus, our packing services are affordable and will save you time and money in the long run.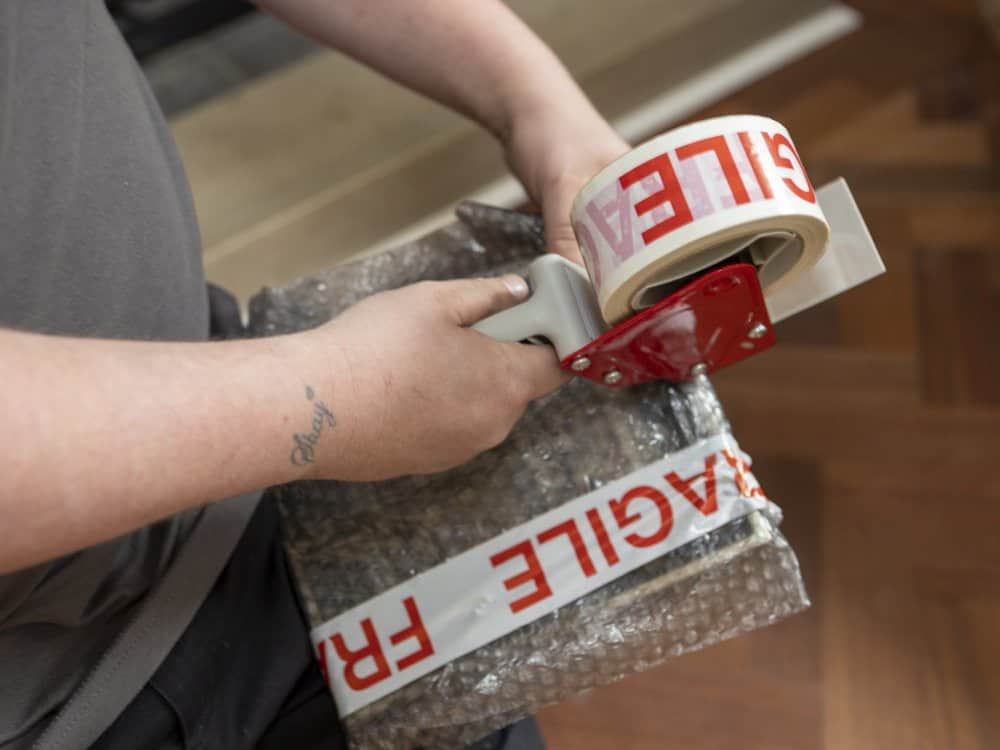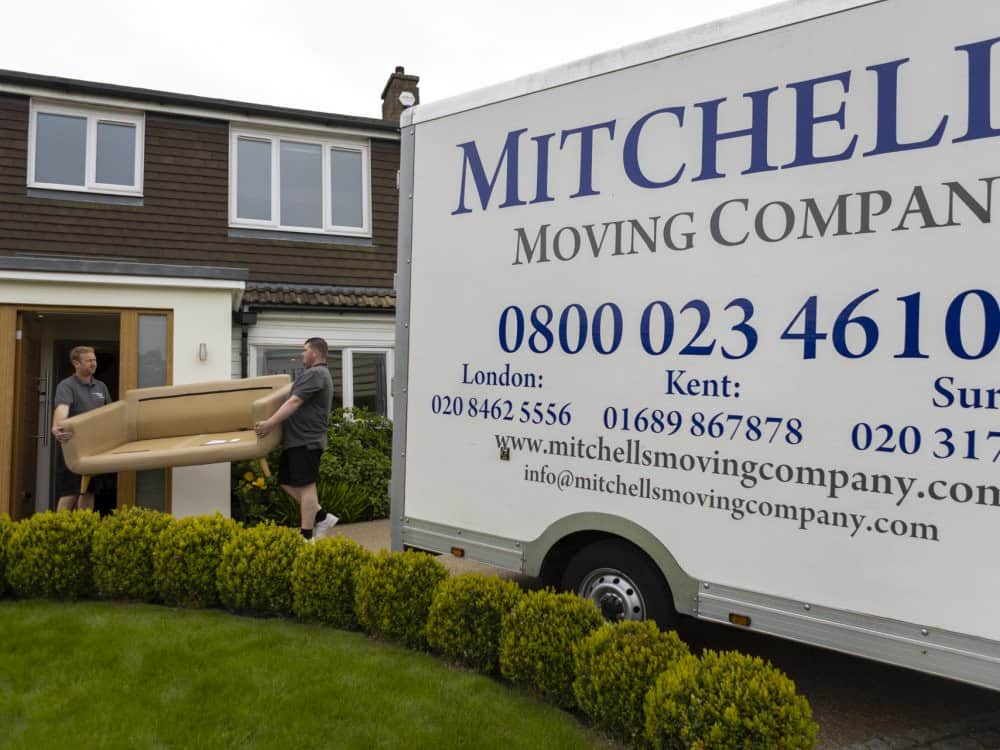 Removal storage
in Plumstead
You've just moved into a new place, but you can't move your furniture in until the renovations are done. What do you do? It's frustrating enough having to deal with moving, but then finding out that you can't even move your furniture into your new home yet is even more stressful. Mitchells Moving Company offers removal storage in Plumstead so that you can store your belongings in a safe and secure location until you're ready to move them in. We have a variety of sizes to choose from so that you can find the perfect space for your needs.
Estate and letting agents
in Plumstead
Are you hoping to move to Plumstead? These local estate and lettings agents have the expertise to help you find your ideal property within the area.
Agents R Us
VALG Property Ltd
Property World
Louise Black Real Estate
Mann Sales & Letting Agents Sydenham
Acorn Estate Agents
Robinson Jackson
Barnard Marcus Estate Agents
Venndor Property
The Address Property Agents
Hunters Estate Agents Sydenham
Hunters Estate Agents & Letting Agents In Forest Hill
haart
Foxtons
Winkworth Estate Agents
Mann Sales & Letting Agents Beckenham
Townends
Acorn Crystal Palace Estate Agents
The Rightmove Inn Ltd
Winkworth
Agents R Us
Hunters
Townends
Multi Lets Properties Ltd
George Proctor & Partners
Petermans Estate Agents In West Dulwich
Crown Lets 4 U Estate Agents
Benjamin Matthews Estate Agents
Kingsburys Estate Agents
Hunters Estate Agents & Letting Agents Bromley & Chislehurst
London Lettings
Lets Move Estate Agents
Home2u
Langley Estate Agents
Martin & Co Streatham Letting & Estate Agents
Kings Property Consultancy Ltd
Mann Sales & Letting Agents Catford
Hunters Estate Agents & Letting Agents Camberwell
Haart Estate Agents
Hyde & Rowe
Northwood Ltd
Jollye & Wood
La Casa Property Services
Kinleigh Folkard & Hayward
Conveyancing solicitors
in Plumstead
The local conveyancing solicitors are here to help with your move to Plumstead. Allow them to minimise the hassle within the buying and selling process so that you can focus on looking forward to your move.
A W H Solicitors
Gans Solicitors
Families united
Lakshmy Mridula Notary Public
Atlantic Solicitors
Gordon & Thompson Ltd
Gordon & Thompson Ltd
A & C Solicitors
Chancellors Lea Brewer LLP Solicitors
H E Thomas & Co
Swaby Clarke & Norris Solicitors
Gordon & Thompson Ltd
E Thomas & Co
Rivington Solicitors Ltd
Laderman & Co
Thomas Dunton Solicitors LLP
Sandhu & Shah
Aletta Shaw Solicitors
Gough Clinton & Broom
Law & Co Solicitors
Amphlett Lissimore
Graham Dawson & Co
Legend Solicitors
Church Lane Solicitors
Families united
Gordon & Thompson Ltd
Laderman & Co
Thomas Dunton Solicitors LLP
Aletta Shaw Solicitors
Law & Co Solicitors
Mitaly Dey
Oasis Solicitors
Beverley Morris & Co
Taylor Rose MW Bexleyheath
Kidd Rapinet / Miller Evans & Co Solicitors
Baynards Solicitors
Cook Taylor Woodhouse
MetroLaw Solicitors
Grant Saw Solicitors
Premium Law Solicitors
Lifetime Legal
Milestone Solicitors
Adam Bernard Solicitors
Law & Lawyers Solicitors
Wellsprings Solicitors
Spencer Lockwood Conveyancing
Norman H Barnett & Co
Safdar Iqbal
Law Lane Solicitors
Blacks Legal
Julia & Rana Solicitors
Spencer Lockwood Conveyancing
Kidd Rapinet LLP
Cain Associates
Khans Solicitors
Braund & Fedrick
T G Baynes Solicitors
Thomas Boyd Whyte
Cunningtons LLP
J H Hart & Co
Pinney Talfourd Solicitors
RG Law
Solicitors' Inn
West Ham Solicitors
Woolsey Morris & Kennedy Solicitors
Sternberg Reed
Addison & Khan Solicitors
K Jameel & Co Solicitors
Dillex Solicitors
Augustine Clement Solicitors
Sherfields Solicitors
Phoenix Wills
Curzon Green Solicitors
Lifetime Legal
Heath & Bridge Property Services
Britannia Solicitors
Russell-Cooke Solicitors
Cunningtons Solicitors
Taylor Rose MW London Bridge
Legal Direct
Metro Law Solicitors
Ewan & Co Solicitors
Blakewells Solicitors Ltd
Sternberg Reed
Exons
Alexander JLO
V M D Solicitors
Mullis & Peake LLP Solicitors
Taylor Rose MW
Bestway Solicitors
I. Solicitors
Anwar Law Solicitors
Prime Law Solicitors Ltd
Gans & Co Solicitors LLP
Avery Emerson Solicitors
C N C Searches Ltd
Phew Conveyancing
Right Conveyancing
Manak Solicitors LLP
Mitchell Simmonds Solicitors
Ratna & Co
Nigel Broadhead Mynard
Wellers Law Group LLP
Bishopsgate Law
Milestone Solicitors
Pinney Talfourd Solicitors
Cook Taylor Woodhouse
Bestway Solicitors
Haque & Hausmann Solicitors
F Barnes Solicitors
Hanson Woods Solicitors LLP
Batchelors Solicitors
Lords Solicitors LLP
Allied Law Chambers Solicitors
Thamina Solicitors Ltd
Delphine Philip Law Ltd
Matthew James Solicitors
Clarkson Wright & Jakes – Solicitors & Notaries
Bowling & Co
Primary schools
in Plumstead
Are your little ones starting school soon? There are a range of primary schools within the Plumstead area that could be the ideal fit for their needs.
Conway Primary School
South Rise Primary School
St Patrick's Catholic Primary School
Timbercroft Primary School
Greenslade Primary School
Bannockburn Primary School
Gallions Mount Primary School
Rockliffe Manor Primary School
St Margaret's Church Of England Primary School
Heronsgate Primary School
Nightingale Primary School
St Peter's R C Primary School
Plumcroft Primary School
Notre Dame Catholic Primary School
Eglinton Primary School
Alexander Mcleod Primary School
Discovery Primary School
Mulgrave Primary School
St Mary's Magdalene Primary School
St Stephen's Catholic Primary School
De Lucy Primary School
Christ Church Church Of England Primary School Shooters Hill
St Thomas A Becket Roman Catholic Primary School
Boxgrove Primary School
Progressions Tutoring Services
Linton Mead Primary School
Cardwell Primary School
Hillsgrove Primary School
St Margaret Clitherow Catholic Primary School
Woodhill Primary School
Gordon Primary School
Bishop Ridley Church Of England V A Primary School
Cherry Orchard Primary School
Hook Lane Primary School
Windrush Primary School
First Class Learning Maths & English Tuition
Deansfield Primary School
Thorntree Primary School
Jubilee Primary School
Gallions Primary School
Foster's Primary School
St John Fisher Catholic Primary School
Winsor Primary School
Bishop John Robinson Church Of England Primary School
Drew Primary School
Gascoigne Primary School
Charlton Manor Primary School
Barrington Primary School
Castilion Primary School
Wind Rush Primary School
St Mary's Catholic Primary School
Northwood Primary School
Shamma Education & Training Services Ltd
Noor Ul Islam Primary School
St Thomas More Catholic Primary School
Online 1-1 Tuition
St Fidelis Catholic Primary School
St Thomas More Catholic Primary School
Henwick Primary School
Kumon Welling Centre
Our Lady of Grace Catholic Primary School
Our Lady of the Rosary Catholic Primary School
Alderwood Primary School
Fossdene Primary School
Gravel Hill Primary School
George Carey Church Of England Primary School
Sherington Primary School
Eltham Church Of England Primary School
Kaizen Primary School
Days Lane Primary School
North Beckton Primary School
Invicta Primary School
Lessness Heath Primary School
Upland Primary School
Calverton Primary School
The James Cambell Primary School
Ellen Wilkinson Primary School
Haimo Primary School
Sherwood Park Primary School
St Margaret's Lee C Of E Primary School
Mayespark Primary School
Mottingham Primary School
Ealdham Primary School
Scott Wilkie Primary School
Vicarage Primary School
Upton Primary School
Halstow Primary School
Bursted Wood Primary School
Welling Maths Centre
Marvels Lane Primary School
Brampton Primary School
Wingfield Primary School
Northumberland Heath Primary School
Learn Log Tutoring
Holy Trinity Lamorbey C Of E Primary School
Tollgate Primary School
RR Tutoring Services Ltd
Millennium Primary School
Transport links
in Plumstead
It's easy to travel to and from Plumstead. Discover the transport connections you can take advantage of when living in the area.
Rail
Plumstead Rail Station
Bus stops
Church
Plumstead Road Plumstead Station
Plumstead High Street Plumsted Stn
Plumstead
Griffin Rd Plumstead Station
Bannockburn Road
Boughton Road
Griffin Road Brewery Road
Brewery Road (SE18)
Brookdene Road
Bannockburn School
Conway Road
Hadden Road
Lakedale Road
Orchard Road Griffin Road
Pettman Crescent
Plumstead Cnr Church Manorway
Plumstead Corner Rockmount Rd
Plumstead High Street Police Station
Plumstead High Street The Plumstead Centre
Purland Road
Purland Road West
Purrett Road
Richmond Gospel Hall
Restaurants in Plumstead
Local restaurants are a huge draw for people living in Plumstead. Get a taste for the best places to eat within the area.
Punjabi Dhaba
Cafe Deluxe
Ambala & Karahi Ltd
Morley's
S G Chautari Restaurant
Five Rivers Grill & Restaurant
Sushi Kitchin
The Crest
Dosa & Sambal Express
Big John's Exquisite African Restaurant
Malai Restaurant
Delicious Fried Chicken
Ebute Metta Joint
The Red Lion Noodle Bar
Malai
Sweet Mother
Chef's House
Danfe
Tiwa N Tiwa
Gandhi Tandoori Restaurant
Lovegift Vegan
Ghandi Tandoori
Kebabish Original
Places of worship
in Plumstead
There are a range of places to worship in Plumstead, allowing you to maintain your faith when living in the area.
New Testament Gospel Church
Church of Christ the King
The Plumstead Community SDA Church
St Johns Church
The Slade Evangelical Church
Greenwich Hindu Temple
Trinity Methodist Church & Centre
C & S St. Michaels Church
Nicholas Church
Shree Kutch Satsang Swaminarayan Temple
Christ Royal Assembly
Elim Pentecostal Church
R C C G Victory Centre
Full Gospel Entime Ministries
Ramgarhia Skih Temple
South East Hindu Association
New Testament Church of God
R C C G Christ Chapel For All Nations
Goodnews Haven
Lord Thy Deliverer Ltd
St Peter The Apostle Church
Victory Bible Church International
St Joseph's R C Church
Christian Pentecostal Mission International
Woolwich Sikh Temple
Davids R C Church
St Mary Magdalene Church
RCCG-The Anchor For All Souls
New Wine International
Christ The Saviour Community Greek Orthodox Church
Christ Chapel
Potter's House Christian Church
St Benet Catholic Church
Churches & Other Places of Worship
Michael & All Angels Church
Michael's Church
River of Love
Christ Apostolic Church Dove House
Woolwich Evangelical Church
Welling Evangelical Free Church
Welling United Reformed Church
St Stephens R C Church
Wellspring Pentecostal Church
Thomas' Church
The Rock Family Church
Praise Embassy
Bestway International Christian Centre
Harvel Crescent Spiritualist Church
Bishop Ridley Church
St Thomas More Catholic Church
St John The Evangelist Church
Days Lane Baptist Church
C.C.G Restoration House
Mount Horeb International Christian Centre
Bishop Jonathan Blake
NICC
Europe for Christ Mission
Our Lady Of Grace Church
Emmanuel Baptist Church
St John Fisher & St Thomas More R C Church
New Testament Charlton Church
St Peter's C Of E Church
Peters Bexley Heath
Blackheath & Charlton Baptist Church
Bexley Christian Life Centre
St Augustines C Of E Church
The Salvation Army Church
Eltham Park Baptist Church
Belvedere Baptist Church
The Believers Misson Church of God
City Chapel
Our Lady Of The Rosary R C Church
All Saints Church
Christchurch Centre
The Salvation Army Church & Community Centre
Holy Trinity Church
Christ Embassy
Christ Mission Embassy
Global Minsters Association
Greats Centre
Sunfields Methodist Church
Ichthus Christian Fellowship
Victorious Pentecostal Assembly
Trinity Baptist Church
Holy Redeemer C of E Church
North Heath Family Church
Jehovah's Witnesses
George's Parish
St John Fisher R C Church
Eagles Gathering International Ministry
Eltham Green Community Church
James Church (C of E) Kidbrooke
St John Vianney R C Church
Geddes Place United Reformed Church
Greenwich Peninsula Chaplaincy
Redeemed Christian Church of God, Winners Pavilion
Grace Baptist Church Bexleyheath
House of Mercy
Triumphant Chapel
Christ Heritage Assemblies
New Life Christian Fellowship
Ichthus New Life
St Anne's R C Church
Shalom Care Home
St John's The Evangelist C Of E Church
Christ Church East Greenwich
Barking Methodist Church
Ahmadiyya Muslim Association (UK)
Belvedere Pentecostal Church
Northumberland Heath Baptist Church
St James The Great Blendon Church
Our Lady Of The Angels R C Church
Christ Church Newham
Glad Tidings Free Pentecostal Church
Bonny Downs Baptist Church
Capuchin Franciscan Friars
Christ Church Erith
St Bartholomews Church
Paul's Church
Praise Centre
The Lighthouse Christian Fellowship (Erith)
St John The Evangelist Church Hall