You're moving house and the prospect of doing all the packing, loading, and unloading yourself is daunting. Moving house is one of the most stressful things you can do. Not only do you have to worry about getting your belongings from point A to point B, but you also must deal with the hassle of finding a new home, changing your address, and more. Mitchells Moving Company can take care of everything for you so that you can relax and focus on other things. We'll handle the packing, loading, transportation, and unloading so that you can sit back and enjoy your new home stress free. We're the right choice for removals in Beckenham.
If you're looking for the best removals company to help you on moving day in Beckenham, call us on 0800 023 4610.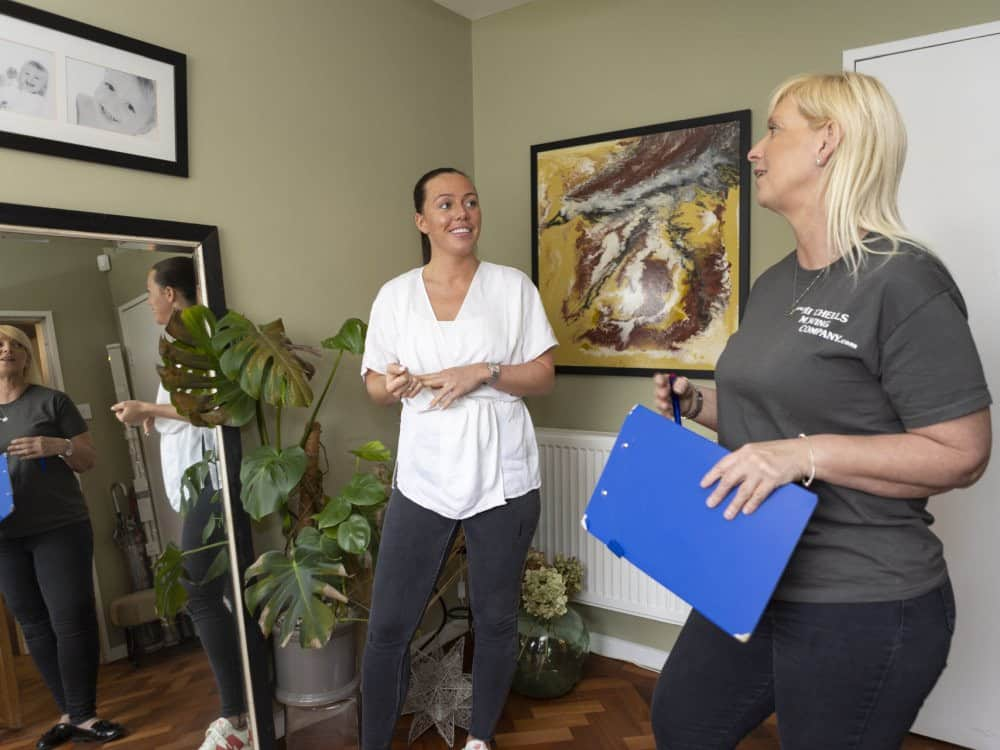 Why choose Beckenham?
Beckenham is a bustling town in the London Borough of Bromley where around 46,000 people live. With excellent transport connections linking the area to Central London and the rest of South London, Beckenham is the ideal home for those working throughout the capital. With a range of supermarkets, businesses, and pubs to explore, the town has something to offer everyone. Local green spaces such as Croydon Road Recreation Ground, Kelsey Park, and Beckenham Place Park provide plenty of opportunities to enjoy the outdoors and keep active. There are also a number of excellent schools in the area, including Langley Park School for Girls and Langley Park School for Boys. Should you choose to make Beckenham your home, you'll benefit from all these amenities and are bound to settle into the close-knit community that the area is known for.
How can we help with
removals in Beckenham?
Moving house is a big task, and it can be hard to know where to start. Not only is moving house a huge physical challenge, but it can also be incredibly stressful. There are so many things to think about, from packing your belongings to finding a new home. Mitchells Moving Company provides removals services in Beckenham that will take the stress out of moving. We have years of experience in the industry, and we will provide you with everything you need for a smooth move. From a full packing service to a clearance service, we will help you get rid of any clutter and make the process easy for you.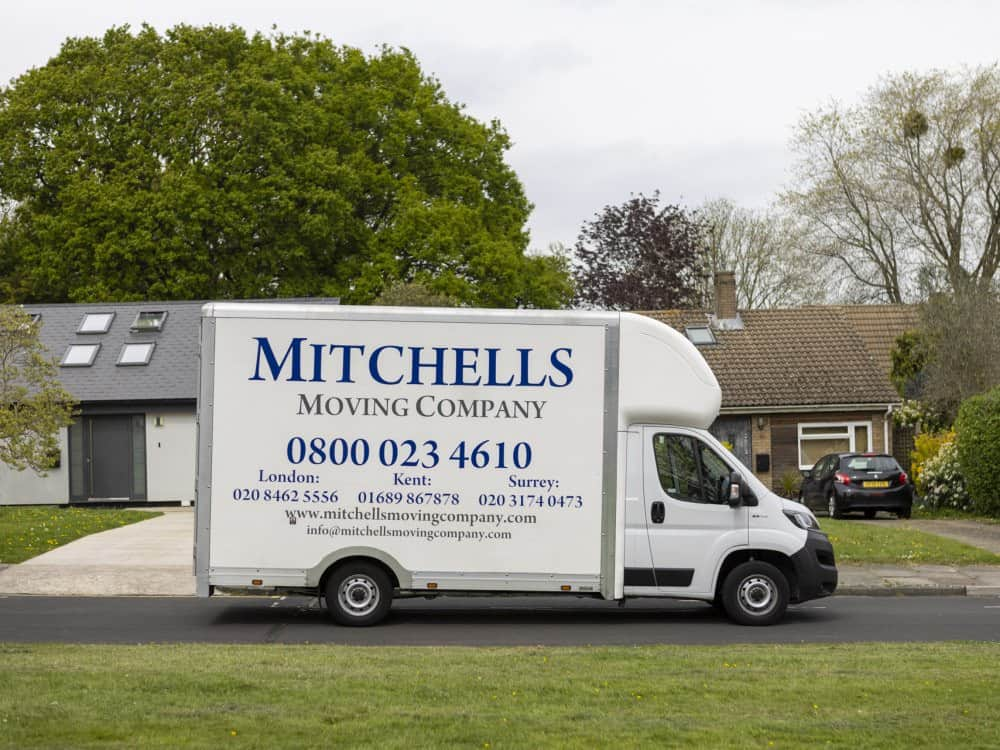 Why choose Mitchells Moving Company
for removals in Beckenham?
Mitchells Moving Company can take care of everything for you. We're a comprehensive, reliable removals company who know how to take the stress out of your domestic move. We'll handle all the logistics for you, so you can focus on what's important – settling into your new home.

Industry experience dating back to 1980
You might have heard horror stories of people's belongings being damaged or lost during a move. We're a family business with some of our member having over 40 years of experience in the removals industry. We know how to keep your belongings safe and transport them reliably. We also offer comprehensive insurance for peace of mind during your move.

Personal communication with customers
Communicating with customers during a move can be difficult. You need to make sure that everyone is aware of what's going on, where their belongings are, and when they will be delivered. We provide personal communication with your customers so that you can focus on the move. We'll keep everyone updated on what's happening, answer any questions they have, and make sure that everything goes smoothly.

Start-to-finish services
House removals can be an incredibly stressful experience if you try to do everything yourself. You'll have to pack up all your belongings, transport them to the new property, and then unpack everything again. Start-to-finish services from our company will take the hassle out of moving house. We'll deal with every aspect of the move for you, from packing and transportation to unpacking and cleaning. You can relax and focus on settling into your new home.

Modern, detail-oriented processes
Without the right planning and preparation, moving house can quickly become a nightmare. You could end up losing or damaging your belongings. Our team of experienced professionals use modern techniques and equipment to ensure that your move goes as smoothly as possible. We have a wide range of services available, so you can choose the option that best suits your needs. We also have support vehicles and staff on hand to help you relocate even the largest items.
Professional packing
for removals in Beckenham
Moving is stressful. Packing up all your belongings, loading them into a truck, and driving them to your new home can be daunting. It's easy to feel overwhelmed when you're moving. You must worry about packing everything up correctly so nothing gets damaged, finding a truck and driver that will work with your schedule, and making sure all your belongings arrive at your new home safe and sound. Mitchells Moving Company offers professional packing services that take the stress out of the moving process. Our packers are experienced and will quickly and efficiently pack up your belongings, so you don't have to worry about it. We also offer unpacking services so you can relax and enjoy your new home as soon as possible.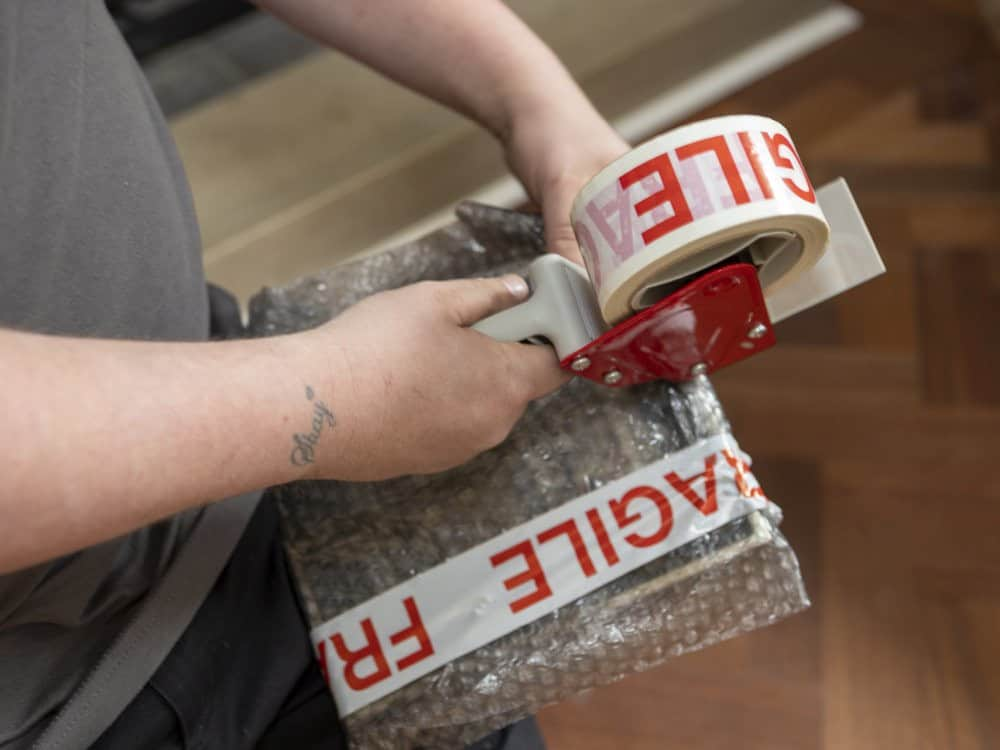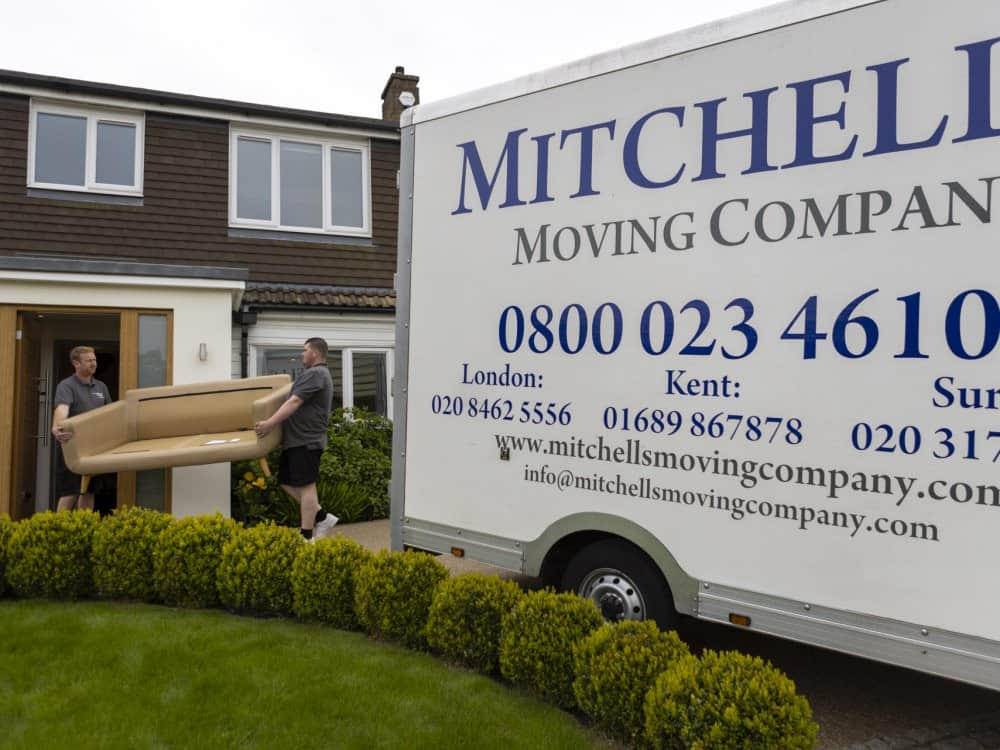 Removal storage
in Beckenham
You've just moved out of your home and are in the process of moving into your new one, but you can't move all your furniture in at once. What do you do? Moving is already a stressful process, so it's important to find a storage solution that will take some of that load off your shoulders. Mitchells Moving Company offers removal and storage services in Beckenham for people who are in between homes or need a place to store their belongings temporarily. We have a variety of storage sizes to choose from and our spaces are protected by CCTV, alarm systems, codes, and padlocks.
Primary schools
in Beckenham
Are your little ones starting school soon? There are a range of primary schools within the Beckenham area that could be the ideal fit for their needs.
First Class Learning – Beckenham Learning Centre
Barbara Njau English Tuition
Genius Tuition
I L S Languages
SquireClub
Education Plus
Tutors Near Me
JG Educate Ltd
Piano Teacher for Beginners
Bens Home Tutoring
London Parkour Project Ltd
Falcon Education
First Class Learning, Tooting
Private Russian Tuition & Translation
EIM Tutors
David Livingstone Academy
RR Tutoring Services Ltd
Harris Academy Purley
Kamran Ahmed One to One Tuition
Bromley High School
Mottingham Primary School
Tutoring With A Khan
SquireClub
Assignment Bliss
Centre for World Evangelism
The Enlighten Academy
Libanati-Cox Maths Tutoring
First Class Learning Finchley
Farringtons School
Leaders Are Readers Education
Selsdon Primary & Nursery School
Blackheath Preparatory School
Tutor Doctor Bexley Borough
LMagic Sports Tuition Project
Centre for Literacy in Primary Education
Busy Bees Pre School
Arise & Shine Childcare Services
TutorCare Services
Progressions Tutoring Services
MakeBelieve Arts
Shamma Education & Training Services Ltd
Immersive Experiences
Nick Pearce Music
London Prime Tuition
Top Marks Tuition Centre
Greg Cooper Primary Tutoring
Alfa Tuition Ltd
Study Buddies Tuition Centre
Valiant Technology Ltd
Steph's Tutoring
Tutoring Services
Innervate Ltd
Enthuse Education Ltd
Steps Institution
Mr 'K's Tuition
Sally's Childminding
Bertrum House Nursery
The Skill Academy
Manor Oak Primary School
Learn Quran Reading
Boost Education
Tutoriage
Great Maths Tuition
Sacred Heart Catholic School
myprimetutor.com
Warlingham Park School
Thomas J O'Regan
Blackstone Tutors
Ark Tuition
Promise Tuition Centre
Etoile Network
Child First Education
Richer Education
Top Class Tuition
Tuitional
Quality Tutors
Blessed Ltd
Plagiarisma Ltd
East London Community Support
Key2success
Ideal Centre for Tuition
Essay Yard
International Student Guardianship & Education Services Ltd
Bestgrade Education – Tuition Centre
The Education Hub
Dora Copeland Educational Services
Kumon Welling Centre
Learn Happy London
Creative Education Academies Trust
Meet Your Tutor
My Education Matter
AL-Rushd
Elevate Tutors
Tutor Bubble Ltd
Tiger Tuition Ltd
Private Tuition Services UK
Paivalearning
First Class Learning
Imperial Student Tutors
Balgowan Primary School
Alexandra Infant School
Harris Primary Academy Beckenham
St Mary's Catholic Primary School
Marian Vian Primary School
Unicorn Primary School
Worsley Bridge Primary School
Langley Park Primary School
Clare House Primary School
Harris Primary Academy Beckenham Green
Churchfields Primary School
Secondary schools
in Beckenham
Beckenham has a range of secondary schools that will provide your children with all the support they need. Explore the local education opportunities within the area.
Langley Park School for Boys
Langley Park School for Girls
Harris Academy Beckenham
Harris Girls Academy Bromley
Eden Park High School
Transport links
in Beckenham
It's easy to travel to and from Beckenham. Discover the transport connections you can take advantage of when living in the area.
Rail
Beckenham Junction Rail Station
Clock House Rail Station
Bus stops
Beckenham Junction Station
Clock House Station
Beckenham High St Kelsey Sq
Beckenham Hospital
Croydon Road War Memorial
Beckenham High Street War Memorial
Bromley Road Oakwood Avenue
Chancery Lane Beckenham
Copers Cope Road
Beckenham Library
Beckenham Cricket Club
Blakeney Road Hayne Road
Hayne Road
Manor Road (BR3)
Oakwood Avenue
Perth Road Beckenham
Bouverie Lodge
St Edmund's Hall
Bromley Road St Georges Church
Westgate Road Ravensbourne
Springbourne Court
Uplands
Vicarage Drive
Westgate Road
Convent Close
Hayne Road Beckenham
Tram stops
Beckenham Junction Tram Stop
Things to do
in Beckenham
There's lots to love about Beckenham. Here are the top attractions within the area that you can explore – you better start planning!
Bethlem Museum of the Mind
Croydon Road Recreation Ground
The County Ground
St George's Parish Church
Gambado
The George Inn
Langley Park Golf Club
Beckenham Place
Odeon Beckenham
The Jolly Woodman
Gallery Seventeen
The Coach & Horses
The Runner's Shop
Beckenham Comedy Cabaret
Friends of Mine
O'Neill's
The Bridgebar Nightclub
Beckenham Bookshop
Segas Sports Ground
Bricklayers Arms
The Oakhill
Beckenham Theatre
Restaurants in Beckenham
Local restaurants are a huge draw for people living in Beckenham. Get a taste for the best places to eat within the area.
The Cosy Kitchen
The Curry Cottage
Sapore Vero
Chai-Naasto Ltd
Agora
My Place
Xentro Kitchen
La Rascasse
Big Catch Fish & Chips
Tapeo
Junction
Ask Italian
Miso Noodle Bar
Koz Restaurant
Slug & Lettuce Beckenham
Branded One Ltd
Koz
Chai Naasto Ltd
Dizzy's Diner
Chokha
Imm Thai Fusion
Big Catch
IMM Thai Fusion
Q Bar & Kitchen
Pierluigi's Ltd
Zizzi
Nando's
The Pearl Beckenham
Pizza Express
Subway
Hisar Meze Bar
Wimpy
D'Gap
The Pearl
In2 Papadam
Favorite Chicken & Ribs
Leo's Kitchen
In 2 Papadam
The Oakhill Tavern
Tom Bell
The Clock House
Jerk Garden
Kathmandu Masala
El Molino Tapas & Restaurant
Lugana
Coffee Cup House
Parks
in Beckenham
Beckenham has plenty of parks and open spaces to enjoy. Here are your options if you're looking for some fresh air.
Kelsey Park
Cator Park
Places of worship
in Beckenham
There are a range of places to worship in Beckenham, allowing you to maintain your faith when living in the area.
Christchurch Church of England
Beckenham Methodist Church
Beckenham Methodist Church
St George's Parish Church
St Edmund Of Canterbury Catholic Church
Beckenham Baptist Church
St. Barnabas C of E Church
St Pauls C Of E Church
St John Coptic Orthodox Church
St. Johns Church
Avenue Baptist Church
St. Michael & All Angels
The New Congregation Of Cherubim Church
The Annunciation & St Augustine Catholic Church
The Salvation Army Church
Penge Baptist Church
Christ Embassy Catford
St. Anthony of Padua
Churches & Other Places of Worship
Jubilee Harvest Church
St. Johns C of E Church
Bromley & District Reform Synagogue
Christ Church Bromley
All Saints C of E Church
Our Lady & St Philip Neri Catholic Church
The Good Shepherd R C Church
Bromley Baptist Church
Church Of The Resurrection
The Salvation Army Church
West Wickham & Shirley Baptist Church
St John's Church
Freedom House for All Nations
St Francis Church
Croydon & District Synagogue
Greek Orthodox Church
St. Lukes Church Woodside
Trinity Bromley United Reformed Church
Holy Trinity Church
St. Georges Christ Church St. Pauls
I S K C O N South London
The Woodside Baptist Church
Quakers Religious Society of Friends
Ambassadors of Grace Ministries
St. Augustine's Church
Unity London
Living Waters Apostolic Church
The Salvation Army Church
St Laurence Catford
St. Joseph's R.C Church
Emmanuel United Reformed Church
West Wickham Methodist Church
Jubilee International Church
The Salvation Army Church
South Norwood Baptist Church
St Chad's Church
The Salvation Army Employment Service
Our Lady of the Annunciation R C Church
Catford Assemblies of God Pentecostal Church
Living Springs International Church
Church of the Living God
Christ Apostolic Church Balm of Gilead
Sacred Heart Convent
Rock – I Ministries
St William Of York Church
Eleos Charitable Trust
Linh Son Buddist Association
Unique Salvation Ministries
International Zen Association UK
Croydon Methodist
The Salvation Army Church & Community Centre
Lewisham Islamic Centre
St Edward The Confessor C Of E Church
Emmanuel Church West Dulwich
Lewisham Seven Day Adventist
International Christ Community Centre
St Stephens Church
Coney Hill Baptist Church
St. Mary the Virgin C of E Church
St Mildred's C Of E Church
Praise Baptist Church
London Spanish Speaking Charismatic Baptist Church
St John The Evangelist Church
Bromley Common Methodist Church
Elim Pentecostal Church
Royalhouse Chapel IMC
Liberty Chapel (Church for All Nations)
Our Lady Of The Rosary R C Church
New Creation Evangelistic Ministry
Kingdom Hall of Jehovah's Witnesses
Crystal Palace Community Church
Crystal Palace Community Church
Shiloh Worship Centre
Ransom Church of God Universal Fellowship
Greater Evangelism World Crusade Church
Deeper Life Bible Church
Virgo Fidelis RC Church
Born Again Revival Tabernacle Croydon
Mersham Road Fellowship
West Norwood Spiritualist Church
First Church of Christ Scientist
Croydon Spiritualist Church
St Pauls C Of E Church
High View
London Sivan Kovil
Hither Green Baptist Church
Winners Chapel
Beulah Family Church
Pawsons Road Baptist Church
Croydon Community Church
Church of the Nazarene
Mount Zion Seventh Day Church Of God UK International Conference
Redemption Faith Worship Centre Ltd
Croydon Seventh Day Adventist Church
Court Farm Evangelical Church
Anointed Apostolic Church
Lewisham Parish Church
True Vine Centre
Crossroads Baptist Church
The Salvation Army Church
Christian Science Church
Sweet Savour Assembly
Lee Green United Reformed Church
We regularly work in these areas of Kent