Enjoy a junk-free home environment with expert rubbish removal in Lewisham
Send your queries
Get in touch!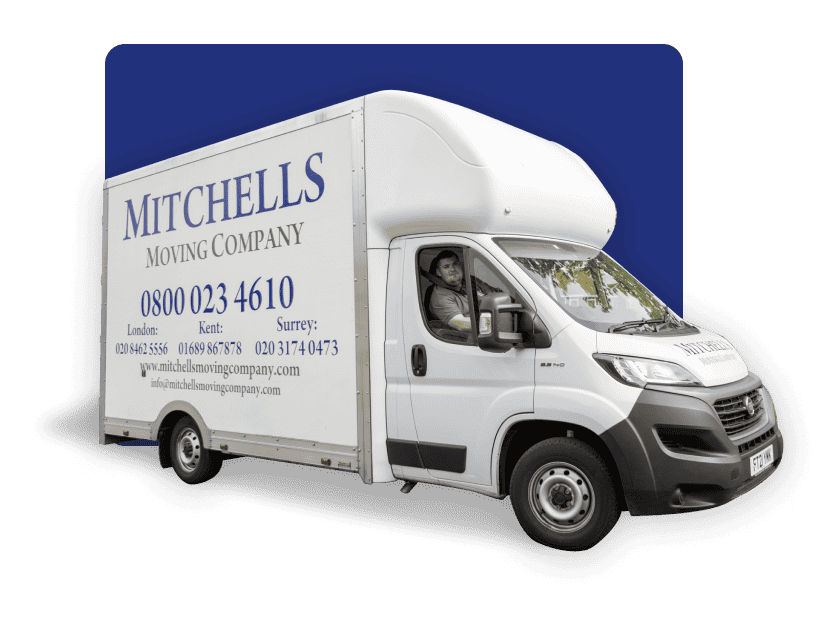 Rubbish removal in Lewisham
With unused items scattered everywhere and bags of waste sitting in your home, life can be all over the place. Not anymore! Mitchells Moving Company is here to make rubbish removal in Lewisham absolutely effortless for you.
Our team of experts has worked in the house clearance industry for four decades, and we understand your waste removal requirements very well. We have knowledge of the Lewisham area and how it requires waste to be disposed of. Our professionals will responsibly take out and recycle your household rubbish to make sure you have nothing to worry about!
Add to this the fact that Mitchells is a fully licenced waste carrier, and you have everything you need for efficient rubbish removal in Lewisham! To get started, give us a ring on 0800 023 4610.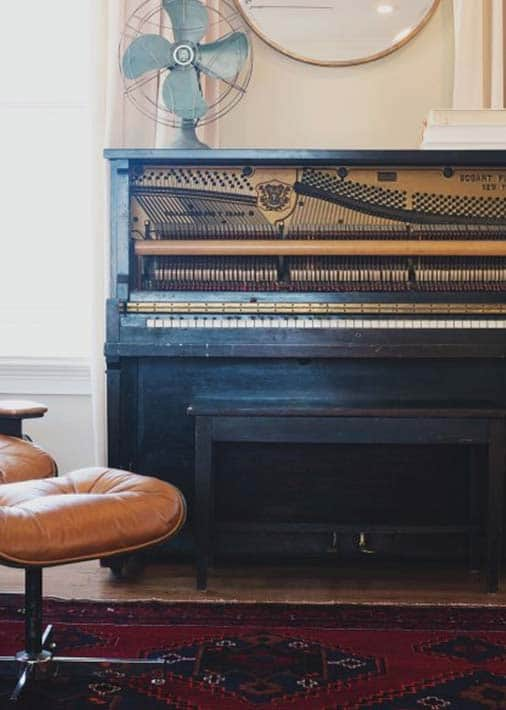 Why choose us for rubbish removal in Lewisham?
At Mitchells, we know what makes rubbish removal effective for you. It is a combination of experience, expertise, reliability, and quality. Our rubbish clearers are thoroughly trained, and they boast the knowledge to understand your waste removal needs.
We'll survey your space and offer a free, no-obligation quote that is customised for your household. No matter what you need removed, small bags of waste or big, heavy furniture, we have the capacity and equipment to carry it out effectively.
Finally, we are fully licenced! What it means for you is that you can trust us to responsibly carry out rubbish removal in Lewisham and recycle the waste at a reliable reuse or recycling centre nearby.
Book our services and be all set to enjoy a clutter-free, healthy home environment with the help of a professional and trustworthy rubbish removal team!
What types of rubbish can we remove from your property?
Everything you can think of! Here are some items that we often remove from households in Lewisham: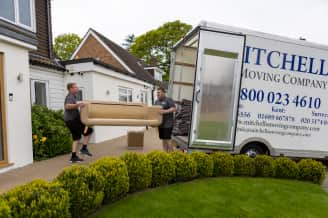 Small rubbish items
Small household rubbish can be easy to ignore but not for long! Before you know it, they'll start spoiling the beauty of your home. No worries, give us a ring, and we'll help get rid of them effectively!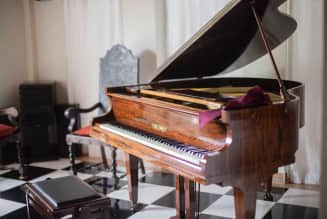 Heavy household items
Is that hot tub sitting all worn out in your home starting to bother you? Or do you want to get rid of the shabby mattress you don't need anymore? Our Lewisham rubbish removal team is here to help. We'll take out heavy furniture and other items from your property to leave it looking tidy and spacious!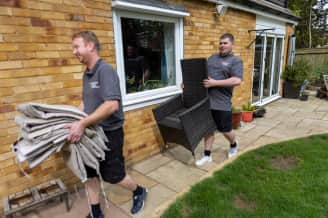 Garden waste
Have bags of garden waste lying on your property? Worried about harming the environment and not sure what to do? Reach out to us, we will take care of them in an environmentally friendly way!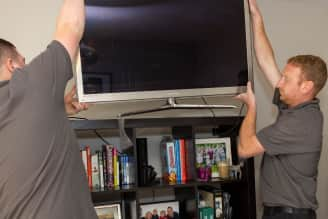 Domestic appliances
Whether it's an old dishwasher or an outdated television, we can help remove anything and everything! And rest assured, we'll take these items to a trustworthy recycling centre for responsible disposal.
Is there a weight limit for
heavy items?
No, there's not. We can carry all types of waste items, no matter how heavy they are, out of your property. Our rubbish removal team in Lewisham has access to proven tools and vehicles to efficiently do their job. Rest easy; we will ensure all waste is out of your beautiful home, just as you want!
What to expect from our
rubbish removal in Lewisham
Mitchells Moving Company's rubbish removal in Lewisham follows a four-step general process. However, know that we believe in personalising this process according to each household. Hence, it may vary a little for yours.
1
Separate your household rubbish
Keep all household rubbish separate from useful items on your property. This way, we can quickly do a survey of your space and offer our best services.
2
Our team surveys your items
Our team of expert rubbish clearers will survey your household waste, either in person or via a video call. This depends on your convenience and the scale of the job.
3
Get a cost estimate for waste removal
Next, we will give you the best quote on your household rubbish clearance in Lewisham. Rest assured, our quotes are affordable and customised to your needs!
4
Rubbish clearance begins
Our rubbish clearance professionals will arrive at your home on the pre-decided day. They will begin the work with modern equipment at their disposal. Be around to ensure all waste items are being removed as per your requirements.
How much do our Lewisham waste removal services cost?
Our experts know that rubbish removal requirements vary from one property to another. Therefore, we do not have a fixed cost for every household. This gives you the benefit of receiving a customised and affordable quote based on only what you need. To book a survey and receive a free quote, contact us on 0800 023 4610 or email info@mitchellsmovingcompany.com.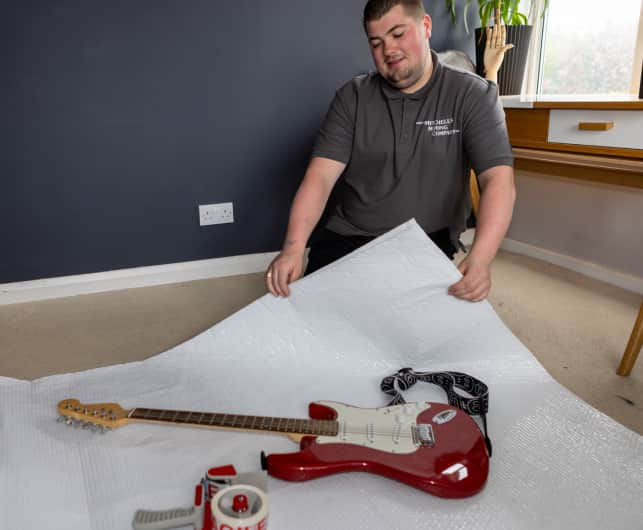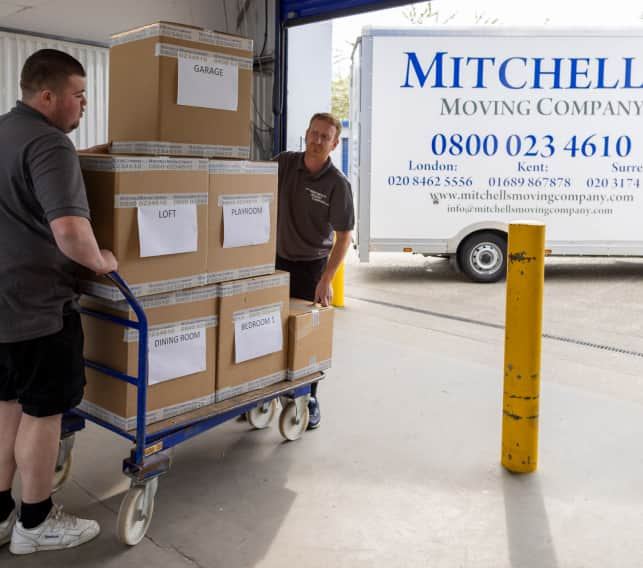 Work with a licenced rubbish removal service provider in Lewisham
Working with licenced rubbish removal services means you can responsibly get rid of unwanted items from your home. Mitchells Moving Company is a licenced waste carrier in Lewisham. We understand your area's waste-removal policies and best practices. And we ensure each of them is adhered to when we take your household rubbish to a trustworthy recycling centre to dispose of it. This helps create a healthier environment, in and around your household!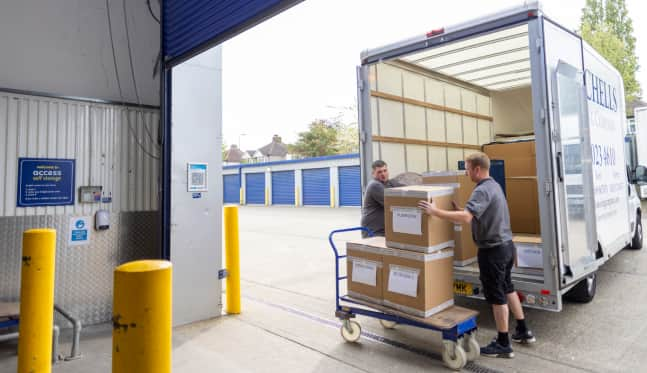 Book your domestic
rubbish removal in
Lewisham today!
You want hassle-free and reliable waste clearance, and Mitchells is here to provide it with efficiency! Our team of experts work with your needs and the environment in mind, and we ensure you get the best quote possible for your rubbish removal. Book the best rubbish removal services for your home today!
Frequently asked questions about rubbish removal in Lewisham
How do I prepare for my domestic rubbish removal?
Prepare with a few proven tips in mind for better and faster rubbish removal in Lewisham:
Keep all rubbish items separate so we can quickly survey your space and give you the best quote.
You need to ask your local authority to arrange for parking suspension if your property lacks parking space.
Bag your garden waste and other small waste items if you'd like faster rubbish collection.
Provide us with as much notice as possible before your waste removal, so we can serve you better.
Do you recycle the items you remove?
We always do. Our junk removal in Lewisham includes taking the waste from your property to a trusted recycling centre for its disposal following all local and environmental guidelines.
Can I arrange for the same day rubbish clearance?
Ideally, you can. However, we prefer advanced notice to ensure we can plan and provide you with the necessary resources and equipment for the most efficient rubbish removal at your place. If there's an urgency and you need same-day removal, don't hesitate; get in touch with us to discuss your Lewisham rubbish removal requirements. We'll in turn discuss with our team to check the feasibility.
Why use rubbish removal instead of hiring a skip?
Skips aren't the best choice for household rubbish clearance needs. The reasons are:
They may need an expensive permit.
They are more suitable for heavier waste removal.
You may risk damaging your driveway by allowing a skip on it.
A local and reliable waste carrier will provide better and affordable services for your household.
Do I need to be at home when my waste is collected?
Yes, you should be at home while our experts carry out the rubbish removal. This helps you ensure all waste items are removed with efficiency and that all your requirements are met. And no worries – we'll only arrive at your property at a pre-decided time and date.
What do I need to do on rubbish collection day?
You can help our experts with access to all waste items on your property. Be around to make sure nothing we agreed upon is left behind. And that is all, you can relax knowing our trained professionals are most effectively doing their job.