Moving house is a huge task, and it can be stressful. It's not just the physical act of moving your belongings that's difficult – it's also the organisation and planning that goes into it. You must find a removal company, work out what you need to take with you, pack everything up… the list goes on. Mitchells Moving Company takes all the stress out of moving house. We are experts in removals in Norwood, so we know exactly what needs to be done to make your move as smooth as possible. We provide a full range of services, tailoring each one to meet our customers' individual needs. Plus, we treat your home with care and respect – so you can relax knowing that your belongings are in safe hands.
If you're looking for the best removals company to help you on moving day in Norwood, call us on 0800 023 4610.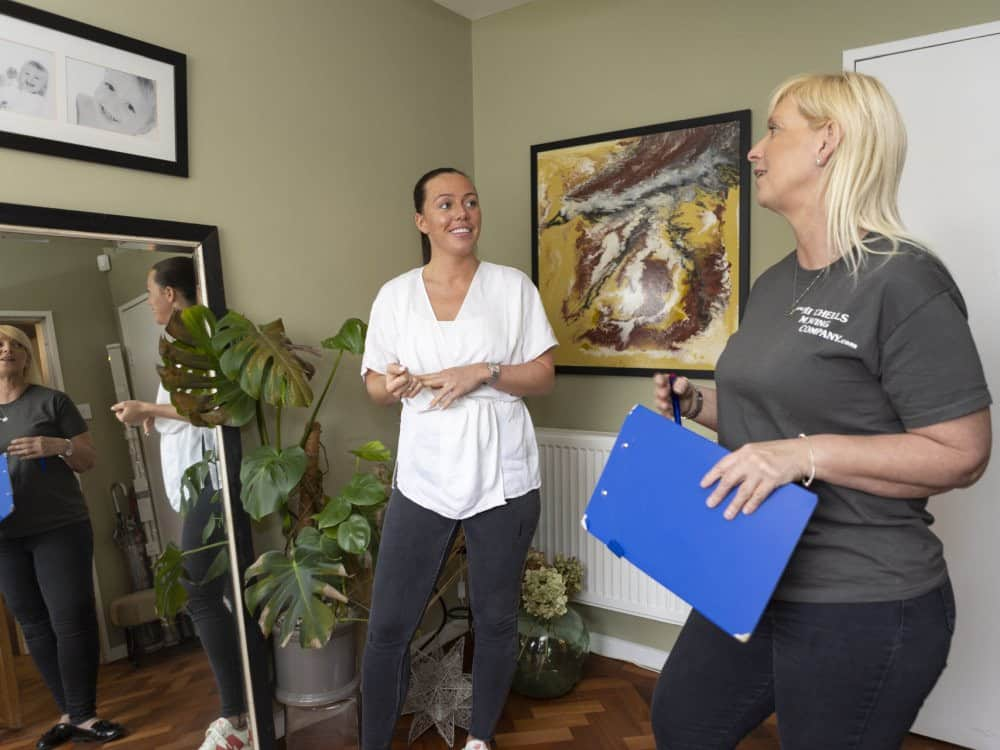 Why choose Norwood?
Norwood is an area of South London that is made up of South Norwood, West Norwood and Upper Norwood. The area is located between Crystal Palace and Streatham, and the main Norwood Road is home to a combination of local businesses, restaurants, and shops for you to choose from. In terms of entertainment, the main road is also where you will find West Norwood Picturehouse and South London Theatre to provide you with an evening full of entertainment. The area also has plenty to offer in terms of green spaces, with Norwood Park acting as a hub for the community. Many social events take place here, with football pitches and a skate park open to the general public. The park offers great views of London and is a great place to take the family, so there is no shortage of things to do in the area.
How can we help with
removals in Norwood?
Moving house is a notoriously stressful experience, and it's easy to feel overwhelmed when trying to organise everything yourself. Not only is moving house a huge upheaval, but it can also be very expensive. If you're not careful, the cost of removals, packing materials, and storage can quickly add up. Mitchells Moving Company offers an affordable and professional removal service in Norwood that takes the hassle out of moving. We provide a full range of services, from packing your belongings to clearing out your old home, so you can relax and focus on your new life ahead.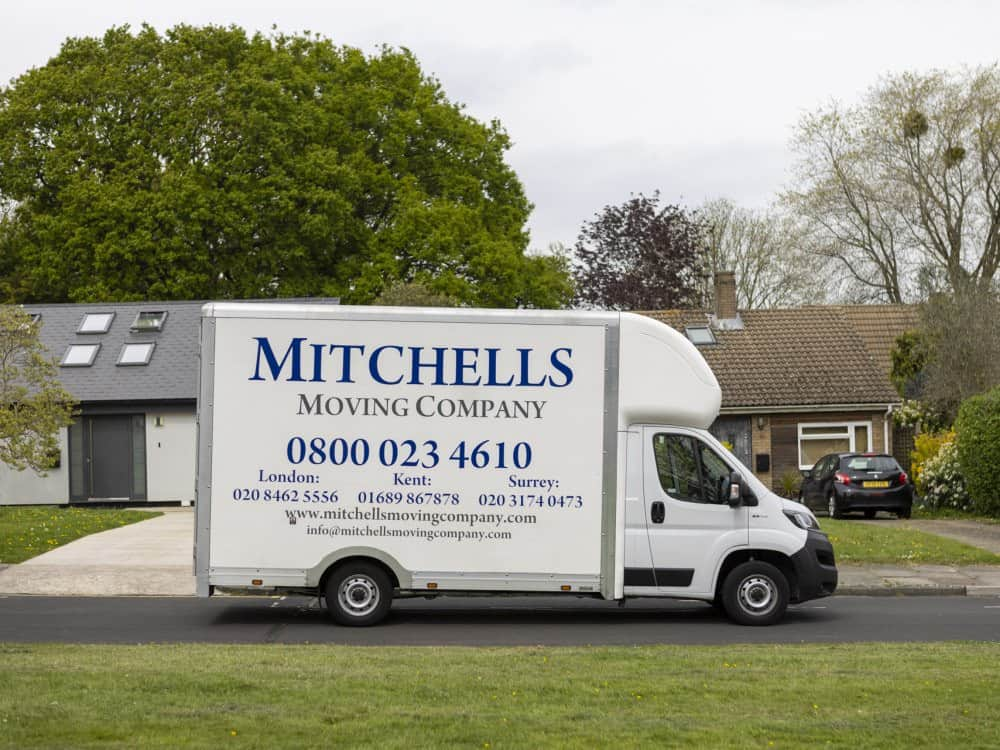 Why choose Mitchells Moving Company
for removals in Norwood?
Mitchells Moving Company is here to help. We're a professional removals company with years of experience in the industry. We'll take care of everything for you, from packing your boxes to safely transporting your furniture. Plus, we offer comprehensive insurance coverage so that you can relax and enjoy your move.

Industry experience dating back to 1980
You could try to move yourself, but you might not have the time or the know-how. We're a family business with some of our team member having more than 40 years of experience in the industry. We know how to keep your belongings safe and transport them reliably. Plus, we offer competitive prices and a range of services to meet your needs.

Personal communication with customers
Our personal communication with customers is designed to help you feel at ease during your move. We'll keep you updated on your belongings every step of the way, so you can relax and focus on the exciting changes ahead. Plus, our comprehensive service offers reassurance and security that your removal process will go smoothly.

Start-to-finish services
It can be really frustrating trying to coordinate different services with different companies, especially when you're already feeling stressed about the move. We offer start-to-finish services so that you don't have to worry about a thing. Our team will take care of everything from packing your belongings to cleaning your old property before you leave. You'll be able to relax and focus on your new home.

Modern, detail-oriented processes
Our team of experienced professionals will take care of everything for you so that your move is as smooth and stress-free as possible. We use modern methods and equipment to make sure your belongings are handled with care, and we'll work around your schedule to make sure the move fits seamlessly into your life.
Professional packing
for removals in Norwood
Moving is a stressful process. Packing your belongings up and trying to move them yourself can be incredibly stressful. You must worry about getting everything packed up, hiring a moving truck, and making sure everything arrives at your new home in one piece. Mitchells Moving Company offers professional packing services in Norwood that will take the stress off your hands. Our packers are experienced and will quickly and efficiently pack your belongings for you. This will allow you to live your daily life right up until the day of your move without any added stress.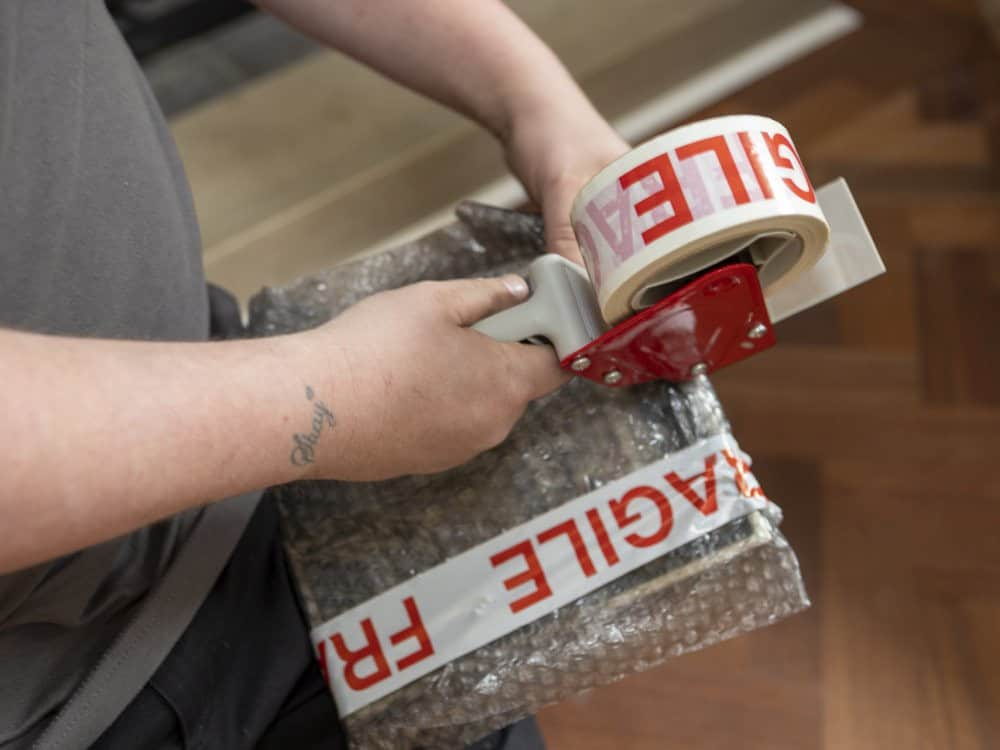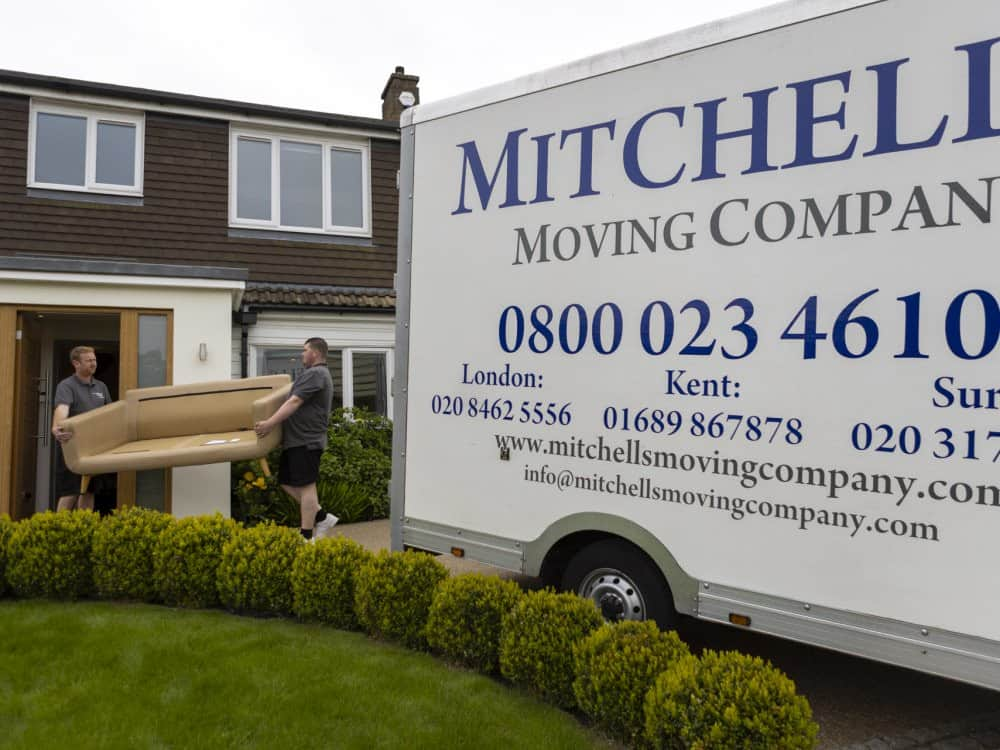 Removal storage
in Norwood
You've just moved into a new place, but you can't move your furniture in until the renovations are done. It's always stressful when you're moving, and even more so when you have to store your belongings somewhere else in the meantime. Mitchells Moving Company offers removal storage in Norwood for short or long-term periods of time. We have a range of different-sized spaces to suit your needs, and our secure facilities will give you peace of mind that your items are safe at all times.
Estate and letting agents
in Norwood
Are you hoping to move to Norwood? These local estate and lettings agents have the expertise to help you find your ideal property within the area.
Townsends
Gibbs Gillespie
Townsends
G N K Investments Ltd
Reel Estates
Ellis & Co Stanmore Estate and Letting Agents
Top Plots
Fairfield Estate Agents Ltd
Imagine Estates & Letting Agents
Gibbs Gillespie
Ellis & Co Harrow Estate & Letting Agents
Foxtons
Coopers
Ellis & Co Kenton Estate and Letting Agents
Gibbs Gillespie Ruislip Estate Agents
Robertson Phillips Estate Agents
Gibbs Gillespie
Gibbs Gillespie
Magicbrick Estate Agents
Gibbs Gillespie
Hunters Estate Agents & Letting Agents Harrow On The Hill
Pulver Carr
Hunters Estate Agents & Letting Agent Hillingdon
Moreland International
Connells Estate Agents
Ellis & Co Wembley Park Estate & Letting Agents
Benjamin Stevens Ltd
Rentals London
Ellis & Co Mill Hill Estate & Letting Agents
Elliott & Co
Romans Estate Agents Gerrards Cross
Connells Estate Agents
Peaksons Properties Ltd
Alton Estates RICS
London Metropolis Estates
Hinton & Downes Ltd
Aldermartin Baines Cuthbert
Cameron Estate Agents
Collins Sarwar
Parkfield Estates
The Adam Stevens Partnership
Move in Properties Ltd
Haart Estate Agents
Brian Cox Estate Agents
Belvoir
Romans Estate Agents Uxbridge
Ryan Estates
Greater Estates Ltd
Conveyancing solicitors
in Norwood
The local conveyancing solicitors are here to help with your move to Norwood. Allow them to minimise the hassle within the buying and selling process so that you can focus on looking forward to your move.
Teaco Associates Ltd
Kings Solicitors
Thakker & Co Solicitors
Whitefield Legal Services Ltd
Thakker & Co Solicitors
Thakker & Co Solicitors
Valens Solicitors
Thakker & Co Solicitors
Walker Tomaszewski
Bird & Lovibond
The Sethi Partnership Solicitors
Mills Chody Solicitors LLP
Hodders Solicitors
Penman Sedgwick Solicitors LLP
Vyman Solicitors Ltd
Edward Mccourt & Co LLP
W Y M Legal Ltd
Home 2 Home Property Lawyers
B P Collins LLP
Walter Wilson Richmond Solicitors
Maplestones Solicitors
Your Lease Extension
Online Convey
CS Law
Ammal Solicitors
Paul Linton & Co
Graham Smith Property Lawyers
V W V
G J Templeman Solicitors
Freemans Solicitors
Start an American Co
Yugin & Partners Solicitors
Aston Brooke Solicitors
Elias & Co
Raphael Law
W Y M Legal Ltd
C S Law
Knipe Woodhouse-Smith
Bird & Lovibond Solicitors
Hodders Solicitors
J S Lane & Co Solicitors
Watford Notary Public
Matthew, Arnold & Baldwin
West London Solicitors Ltd
I B B Law
Conway & Company
I B B Claims
Bird & Lovibond Solicitors
Moerans Solicitors
Lawman Solicitors
Selvarajah & Co
Conway & Company
Saul Marine & Co
Glamis Solicitors
Curry Popeck Solicitors
S S P Solicitors
MYM Solicitors
Frank & Co
Taylor Phillips Solicitors
Oaks Solicitors
Darlingtons Solicitors LLP
Index Property Information
Axiom D W F M Solicitors
Fairchild Greig Solicitors
Ezran Law
Herbert Lewis Solicitors
King Legal Services
Amphlett Lissimore
Eden Vale Solicitors
Legal Made Simple
Primary schools
in Norwood
Are your little ones starting school soon? There are a range of primary schools within the Norwood area that could be the ideal fit for their needs.
Holy Trinity C of E Primary School
Frithwood Primary School
Eastbury Farm Primary School
Harlyn Primary School
Haydon School
Greenfields Primary School
Warren Dell Primary School
St Joseph Catholic Primary School
Oxhey Wood Primary School
First Class Learning South Oxhey Maths & English Tuitions
St Anthony's Catholic Primary School
Longfield Primary School
St Mary's Church Of England Primary School Rickmansworth
Warrender Primary School
Lady Bankes Primary School
Holywell Primary School
Chorleywood Primary School
Harvey Road Primary School
Cannon Lane Primary School
St John Fisher Catholic Primary School
Bromet Primary School
Grange Primary School
Westfield Academy
Sacred Heart Catholic Primary School
St Teresa's Catholic Primary School & Nursery
St Peter's Church Of England Voluntary Aided Primary School
Virtual Educational Ltd
Sacred Heart Catholic Primary School & Nursery
Home Tuition Services
Sinai Jewish Primary School
Reddiford School
Reddiford School
St John Catholic Primary School
Ruislip Gardens Primary School
St Johns C Of E Primary School
Central Primary School
Community Coding Club
Cherry Tree Primary School
Byron Court Primary School
St Swithun Wells Catholic Primary School
Roxbourne Primary School
First Class Learning Ruislip Maths & English Tuitions
Glebe Primary School
Lanchester Primary School
Primary School Tutor
Deanesfield Primary School
TutorActive
Transport links
in Norwood
It's easy to travel to and from Norwood. Discover the transport connections you can take advantage of when living in the area.
Rail
Gipsy Hill Rail Station
Bus stops
Industrial Estate
Nisa Shop
Sherwood Road
Rotherham Road Roundabout
Norwood Hall
Norwood Road/Barnsley Road
Norwood Road/Herries Road
Norwood Road/Norwood Drive
Herries Road/Norwood Road
Herries Road/Herries Road Drive
Herries Road/Norwood Road
Gipsy Hill Station
Central Hill
Crown Point Knights Hill
Gipsy Hill Police Station
Gipsy Hill Gipsy Road
Highland Road
Norwood Park
Oaks Avenue
Salter's Hill Norwood
Hermitage Road
Rockmount Road
Restaurants in Norwood
Local restaurants are a huge draw for people living in Norwood. Get a taste for the best places to eat within the area.
Maharaja
Northwood Piazza Ltd
Lomito
Izgara Northwood
ASK Italian
Melisi
Misty Moon
Melisi
Delhi Spicee
Northwood Fish & Chips
Bina Tandoori
Red Klove
Karaikudi Sambar
Namaste Lounge
Kuay Fish & Chips
Mandarin Restaurant
Inso Pan Asian Cuisine
Viet Kitchen
The Hubb
Quay
Tams Fried Chicken
Pepe's
Zufa Northwood
Bella Nonna Trattoria
Places of worship
in Norwood
There are a range of places to worship in Norwood, allowing you to maintain your faith when living in the area.
Northwood United Synagogue
Northwood & Pinner Liberal Synagogue
St Matthew's R C Church
Holy Trinity C Of E Primary School
Emmanuel Church
St Edmunds C Of E Church
Northwood Hills Evangelical Church
Christ First Watford
All Saints Church Oxhey
South Oxhey Baptist Church
Watford Word of Hope Christian Fellowship
St Josephs Catholic Church
St Lukes Catholic Church
Eastcote Methodist Church
Jehovah's Witnesses
Mary's Harefield
Pinner Synagogue
Christian Science Church & Reading Room
St Thomas More R C Church
Kol Chai – The Hatch End Reform Jewish Community
St Lawrence C Of E Church & Church Hall
Harefield Baptist Church
Pinner Methodist Church
Ruislip & District Synagogue
Shree Swaminarayan Hindu Temple
Pinner Baptist Church
St Marys C Of E Church
St Paul's Catholic Church Harefield
Pinner Parish Church
The Salvation Army Church
Ruislip Baptist Church
Most Sacred Heart R C Church
Church of Jesus Christ of Latter Day Saints
The Salvation Army Church
Our Lady Help Of Christians R C Church
Victory To Victory Community Church
All Saints Church
Oswald's Church
Well Spring Church
Trinity Methodist Church
St Teresa's Catholic Church
Croxley Green & Sarratt Baptist Church
The North Harrow Methodist Church
St Pauls Vicarage
St Albans Church Office
Ickenham United Reformed Church
St Giles Church
St Andrews Lutheran Church Elce
St Peters Church
Good News Church
Watford Mosque
The Revival Church
St John Fisher R C Church
Holy Rood Roman Catholic Church
Rayners Lane Baptist Church
All Nations Christian Church
Anoopam Mission
Derby Road Baptist Church
Sacred Heart Church
West Hertfordshire & Borders Methodist Circuit
Bushey Parish Office
Beechen Grove Baptist Church
James Parish Church
Church of Jesus Christ of Latter Day Saints
George's Headstone Harrow C of E
All Saints' Church
Messianic Testimony
St Marks Church Hall
St Gregory The Great Roman Catholic Church
RCCG Faith Assembly Uxbridge
Elmfield Church For Everybody
Andrew C of E Church
St Mary The Virgin C Of E Church
Church Of St Peter
First Church Of Christ Scientist
St Josephs
Bushey & District Synagogue
The Scroll
All Saints Church
South Ruislip Christian Fellowship
All Saints Church
St Andrews Church
St Anselm's C of E Church
St Luke's Church Watford
John's Parish Church
Cornerstone Church
Hillingdon Park Baptist Church
Holy Trinity Church
R C C G House Of Joy For All Nations
International Siddhashram Shakti Centre
Trinity United Reformed & Methodist Church
Restoration Power Chapel
Wealdstone Methodist Church
South Harrow Methodist Church
St Michael & All Angels
Potter House Uxbridge Church
Harrow Spiritualist Church
Mosaic Reform
Mosaic Liberal Synagogue
Leavesden Rd Baptist Church
Barnabas Church
Goodnews Ministries International Church
St Paul's Church
Harrow Catholic Church
Shri Sithi Vinayagar Thevasthanam
Welsh Congregational Church
North Watford Church of the Nazarene
Christian Revival Centre International
The Oasis Church
Christ Church Chorleywood C Of E School
St John The Baptist C Of E Church
Christ Church
St Helens R C Church
Rosary Priory Convent
Salem Baptist Church
Belmont United Synagogue
Christ First Christian Centre
Hare Krishna Temple
St John the Evangelist C of E Church
Christ Church Uxbridge
Soteria Christian Fellowship
Paul's Church
St Andrews Church
Soul Survivor Watford
S.I.M.C of London
St Bernadettes
Marks Church
St Margarets C Of E Church
RCCG Kingsborough Family Church
St Margaret's Church
Andrew's Church
Northolt Methodist Church
Stanmore Baptist Church Preschool
St Anselm's Community Hall
North Watford Mosque
Christian Centre International Church
Kingdom Hall of Jehovah's Witnesses
Waterloo Road Church
Kenton Baptist Church
Northolt Grange Baptist Church
St Mary's Church
Cuthbert's C of E Church
William of York Catholic Church
Bethany Church Within Kenton Methodist Church Hall
Kenton Methodist Church
St Joseph The Worker Church
Wembley United Synagogue
English Martyrs Wembley P K R C
St Raphael R C Church