Moving house is a huge task, and it can be really stressful. It's hard to know where to start when you're moving house – there's so much to do! You must pack up all your belongings, find a new place to live, organise transport… the list goes on. Mitchells Moving Company can take care of everything for you. We're experts in removals in Deptford, and we'll make sure the process is as smooth and stress-free as possible. We'll provide all the packing materials you need, transport your belongings safely and securely, and even help you unpack at your new home.
If you're looking for the best removals company to help you on moving day in Deptford, call us on 0800 023 4610.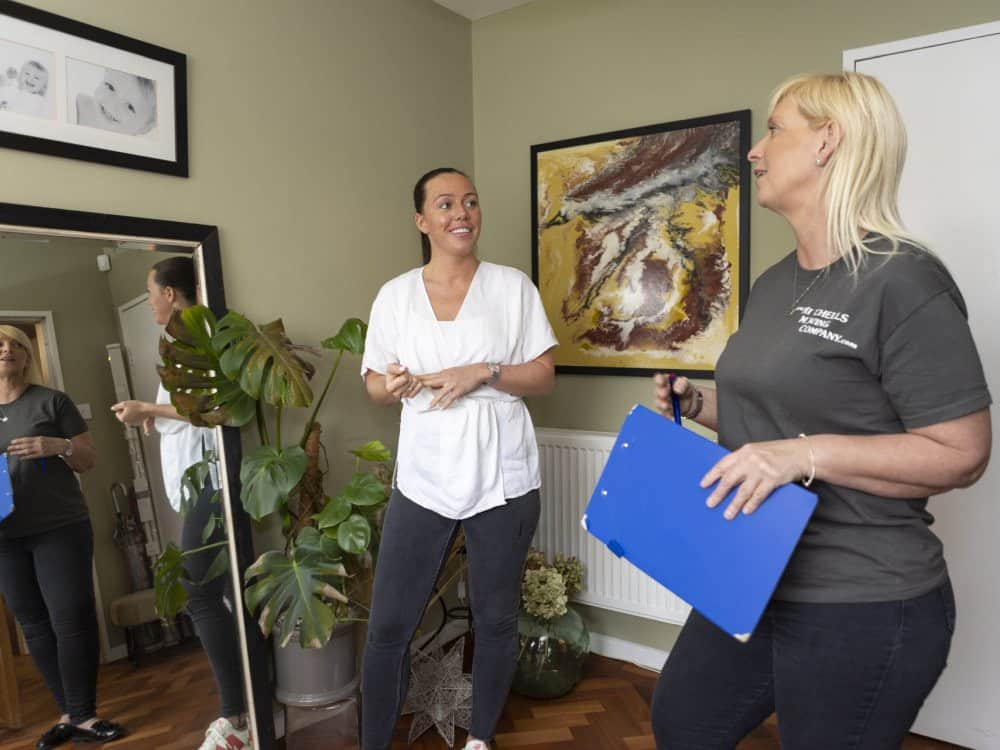 Why choose Deptford?
Deptford is an area of the London Borough of Lewisham, that is located on the south bank of the River Thames, close by to Greenwich. The busy high street has multiple supermarkets and shops for you to grab essentials. There are also a number of different lively bars and restaurants, with some hidden gems that offer cuisines from all over the world. Deptford market offers a wide range of stalls for you to explore, offering fresh produce, fish, and quirky ornaments. In terms of entertainment, there are multiple theatres within the area including the Albany and the Laban, which offer regular drama and dance performances. To keep active, you will find multiple different green spaces in Deptford, including Ferranti Park and Evelyn Green, which has Evelyn Community Centre acting as a hub for locals to take part in sports and other social activities.
How can we help with
removals in Deptford?
Moving is a stressful process, made even more difficult by the need to clear out your old home before you can move into the new one. Not only do you have to worry about packing up all of your belongings, but you also have to get rid of any furniture or other items that you don't want to take with you. This can be an incredibly daunting task. Mitchells Moving Company offers a full clearance service that will take care of everything for you. We will remove all your unwanted furniture and belongings, ensuring that your home is clutter-free before you move in. Our team is experienced and professional, and we will make sure the process goes smoothly from start to finish.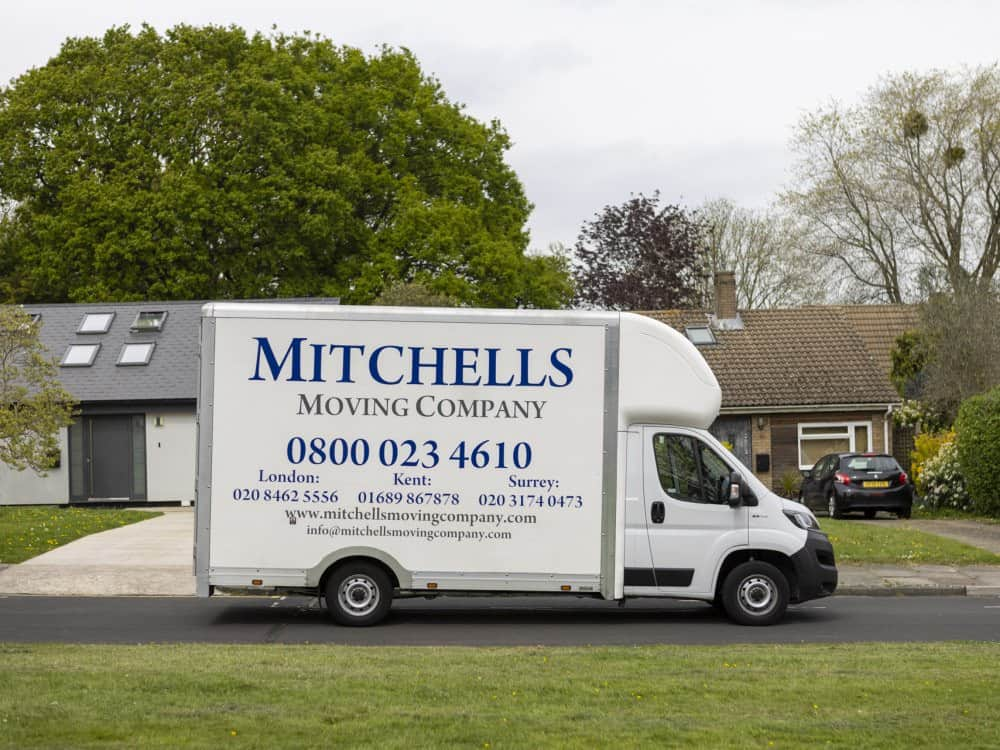 Why choose Mitchells Moving Company
for removals in Deptford?
There are so many things to think about when you're moving, from packing up all your belongings to finding a new place to live. Mitchells Moving Company can take care of everything for you. We're experts in domestic moves, and we'll make sure that your move goes as smoothly as possible. We have a wide range of services available, and we're always here to help with any questions or concerns that you may have.

Industry experience dating back to 1980
You need a removal company that will take care of everything for you so that you can relax and focus on your new home or office. We've been in the business for more than 40 years, so we know what we're doing. Our team has a lot of experience in removals, which means that we can guarantee the safety and reliability of your belongings. We also offer competitive prices and a range of services to suit your needs.

Personal communication with customers
Moving can be a very stressful process. With our comprehensive service, we'll take the worry out of your hands so that you can focus on the excitement of your move. We provide reassurance and security within your removal process. From packing and loading your belongings, to safely transporting them to your new home – we've got you covered.

Start-to-finish services
You don't want the hassle or stress of having to deal with multiple companies during what is already a very stressful time. Start-to-finish services from us means that you can relax and know that all your bases are covered. We take care of everything for you, from packing up your belongings to cleaning up after the move.

Modern, detail-oriented processes
It's not just the physical move that's daunting, it's also the emotional stress of leaving your home behind. Our modern, detail-oriented processes will take the hassle out of your house move. We'll handle everything for you, from packing to transportation to unloading at the destination. You can relax and focus on saying goodbye to your old home and starting fresh in your new one.
Professional packing
for removals in Deptford
Moving is stressful. There's so much to do and it feels like there's never enough time. Packing up your home can be one of the most stressful parts of moving. Not only is it time consuming, but if you're not careful you could end up damaging your belongings. Mitchells Moving Company offers a professional packing service in Deptford that will take the stress off your hands. Our packers are experienced and will pack your belongings quickly and efficiently, ensuring that they arrive at your new home in the same condition as when they left.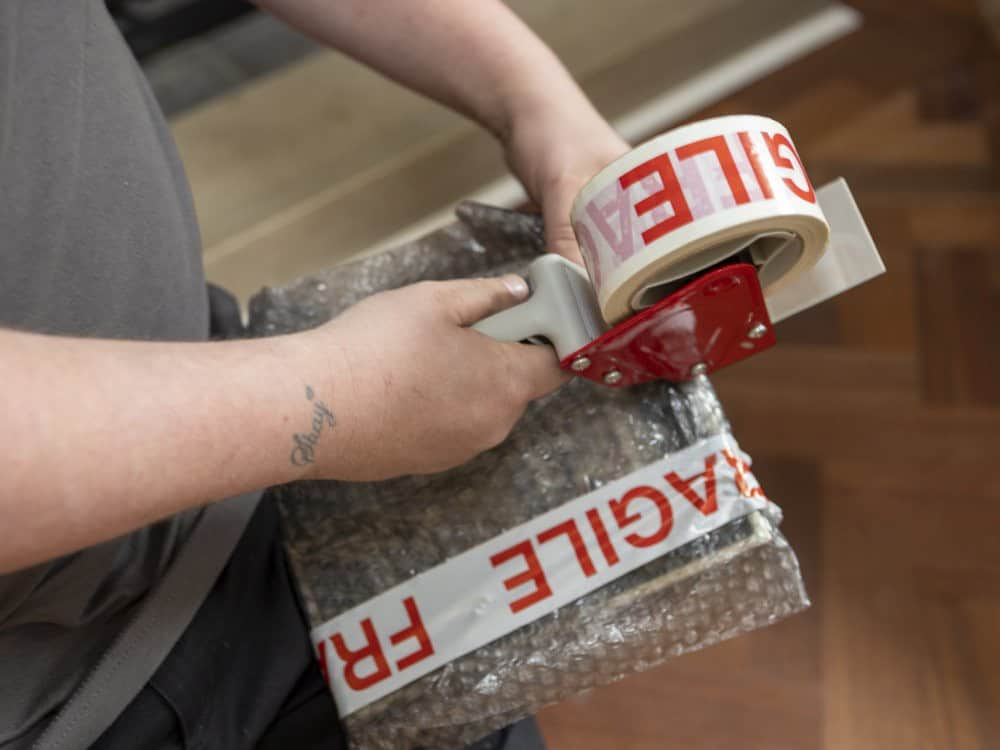 Removal storage
in Deptford
You've just moved into a new home, but you can't move your furniture in until the renovations are done. Not only do you have to contend with the stress of moving, but now you must find somewhere to store all of your belongings as well. And if you're downsizing, the challenge is even greater! Mitchells Moving Company offers removal storage in Deptford so that you never have to worry about where to put your things. We have a range of storage sizes available so that you can choose what's best for you, and our secure facilities will ensure that your items are always safe.
Primary schools
in Deptford
Are your little ones starting school soon? There are a range of primary schools within the Deptford area that could be the ideal fit for their needs.
St Joseph's Catholic Primary School
Invicta Primary School
MakeBelieve Arts
Grinling Gibbons Primary School
Deptford Park Primary School
Harbinger Primary School
Lucas Vale Primary School
St Alfege With St Peter's Church Of England Primary School
St Stephen's Church Of England Primary School
James Wolfe Primary School with Centre for Deaf Children
Ashmead Primary School
Sir Francis Drake Primary School
St James's Hatcham Church Of England Primary School
John Stainer Primary School
Morden Mount Primary School
Arnhem Wharf Primary School
Delphi Tutors
St Luke's Church Of England Primary School
Meridian Primary School
Hollydale Primary School
Kender Primary School
John Donne Primary School
T-o-P 10 Tuition
Rotherhithe Primary School
Edmund Waller Primary School
RR Tutoring Services Ltd
Seven Mills Primary School
St Francis R C Primary School
Pilgrims' Way Primary School
Ilderton Primary School
Redriff After School Club Within Redriff Primary School
Southwark Park Primary School
St John's Roman Catholic Primary School
St Joseph's Catholic Primary School
Christ Church Church Of England Primary School
All Saints' Church Of England Primary School
St Margaret's Lee C Of E Primary School
St Joseph's Catholic Primary School
St Saviour's Catholic Primary School
Ivydale Primary School
St Mary Magdalen's Catholic Primary School
Camelot Primary School
Gordonbrock Primary School
Cherry Orchard Primary School
John Ball Primary School
St Mary's Lewisham Church Of England Primary School
Phoenix Primary School
St Mary Magdalene Church Of England Primary School
Halstow Primary School
Transport links
in Deptford
It's easy to travel to and from Deptford. Discover the transport connections you can take advantage of when living in the area.
Rail
Deptford Rail Station
Bus stops
Great Bathampton Farm
Wincanton Turn
Alloa Road
Bestwood Street
Deptford Church Street Creek Road
Creek Road
Creekside
Deptford Fire Station
Deptford High Street
Deptford Park School
Grinstead Road
Windlass Place
Abinger Grove
Creek Road Norman Road
Riverside Youth Club
MacMillan Students Village
Wavelengths
Evelyn Street Grinstead Rd
Grove Street Plough Way
Sayes Court
Deptford Rail Station
Restaurants in Deptford
Local restaurants are a huge draw for people living in Deptford. Get a taste for the best places to eat within the area.
P H O Hanoi
Winemakers
Kebab World
Morley's
Vesuvio Pizza & Kebab House
Pho Thuy Tay
Mybo Group of Co.Ltd
The Waiting Room
Kick N Munch
Tribe African Restaurant
Marcella
Viet Restaurant
Farmstand
Iberica Restaurants
Viet Rest
Good Friends
Kothu Kothu
Mama's Jerk
Archie's
Booze & Burrito
Lazania Tandoori
Star Grill Cafe
Szechuan Style Chinese Restaurant
Chaconia
Chicken World
Tea House
The Orient
Eat Vietnam
Papa's Chicken
The Broadway Restaurant & Bar Ltd,
Le Gia
Zeytin
The Warehouse LDN
LFC Chicken
K F C
Sanxia
Papadam
Mez Mangal Restaurant
Jin Jiang
Caspian
Thailand Restaurant
Chickpea
The Pizza Room – New Cross
North Pole Bar & Piano Restaurant
Peking House
Thyme
Villa Etrusca
Places of worship
in Deptford
There are a range of places to worship in Deptford, allowing you to maintain your faith when living in the area.
The Salvation Army Church & Community Centre
Trinity Vineyard Church
New Testament Assembly
Deptford Methodist Church
RCCG Overcomers Assembly
Our Lady Of Assumption R C Church
New Covenant Gospel Church
Shaftesbury Christian Centre
Olivet Baptist Church
Gracious Ministries International
Celestial Church of Christ
The Ministry
Devonshire Drive Baptist Church
New Cross Road Baptist Church
Greenwich Sda
New Testament Church of God
Living Flames
South Street Baptist Church
New Covenant Apostolic Christ Church
St Mark's United Reform
St Alfege Church
Churches & Other Places of Worship
St Edmund's Catholic School
The Old Royal Naval College Chapel
Our Lady Star Of The Sea R C Church
The Salvation Army Church
Christ Faith Tabernacle
St. Peter's Brockley
Quaystone Church
City of Peace Community Church
Greenwich Peninsula Chaplaincy
The St. Luke's Mission Initiative
St Catherine's Church Hatcham
Christ Apostolic Church
Mountain of Fire & Miracles Ministries
Ultimate Power Assembly Ltd
CP Ministries UK Casa De Pan
The Lord's Chosen Charismatic Revival Ministries
Emmanuel Church London
Churches & Other Places of Worship
London Sivan Kovil
St. Stephens & St. Marks Church Lewisham
Christ Church East Greenwich
RCCG Great Light Connections
God's Solution Centre
Elim Pentecostal Church Brockley
St Mary Magdalene C Of E Church
We regularly work in these areas of South East London