Moving house feels like one of the most stressful things you can do. It's time-consuming, expensive, and there's always something that goes wrong. Mitchells Moving Company is here to take the stress out of moving for you. We're a professional removal company with decades of experience in the industry. We'll tailor our services to your needs, and we'll treat your home with care and respect. Trust our experienced team with all your requirements for removals in Croydon.
If you're looking for the best removals company to help you on moving day in Croydon, call us on 0800 023 4610.
How can we help with
removals in Croydon?
Moving house is a huge task, and it can be difficult to know where to start. Not only is moving house stressful, but it can also be expensive. There are so many things to think about, from the cost of hiring a removal company to the price of packing materials. Mitchells Moving Company offers a range of removals services in Croydon that will take the stress out of moving home. We provide a full packing service, as well as a clearance service to help you get rid of any unwanted items. Our team is experienced and caring, and we will do everything we can to make your move go smoothly.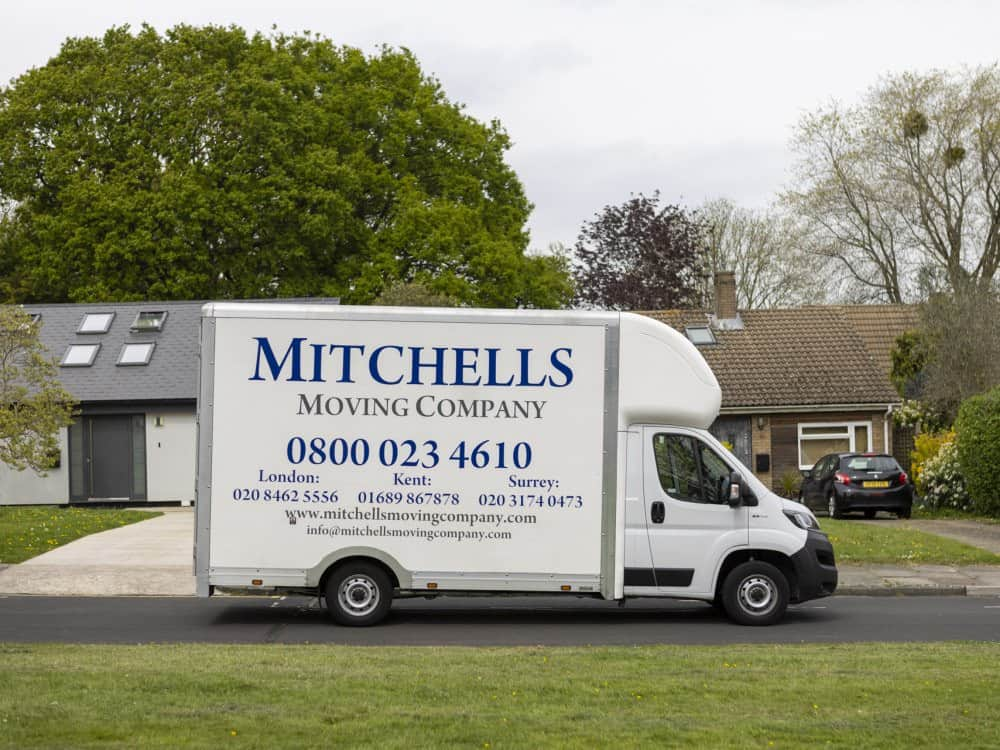 Why choose Mitchells Moving Company
for removals in Croydon?
Mitchells Moving Company is here to help take the stress out of your move. We're a professional moving company with years of experience carrying out domestic moves in Croydon. We know how to get the job done quickly and efficiently, so you can relax and focus on getting settled in your new home.

Industry experience dating back to 1980
Hiring a professional moving company like ours will take the stress out of the process. We have staff with experience dating back to 1980, so we know how to handle your belongings safely and securely. We also offer flexible payment options and free estimates so that you can choose the service that fits your needs and budget.

Personal communication with customers
We provide personal communication with every customer so that you always know what's happening with your removal. You'll never have to wonder where your things are or when they will arrive at their destination. We're here to help take the stress out of moving.

Start-to-finish services
Start-to-finish services from our company will take the hassle out of moving for you. We'll pack your belongings for you, transport them safely to your new home, and unpack everything for you too. Plus, we offer a range of other services like end of tenancy cleaning and hot tub removal that can take care of everything for you.

Modern, detail-oriented processes
You have so much to think about when you're moving house – the packing, the budget, the new location. How are you going to get everything done on time? Leave the move to us. We're experts in domestic removals, and we'll take care of everything for you. We use modern methods and vans that make light work of even the largest items, so you can relax and focus on your new home.
Professional packing
for removals in Croydon
Moving is stressful. There's so much to do, and it feels like there's never enough time. Packing up your home can be one of the most stressful parts of moving. You must figure out what to keep, what to toss, and how to pack everything so it doesn't get damaged in transit. Let Mitchells Moving Company take care of packing for you. We have years of experience packing up homes in Croydon quickly and efficiently. We'll work with you to create a packing plan that fits your needs, and our packers will come to your home the day before your move and get everything packed up quickly and neatly.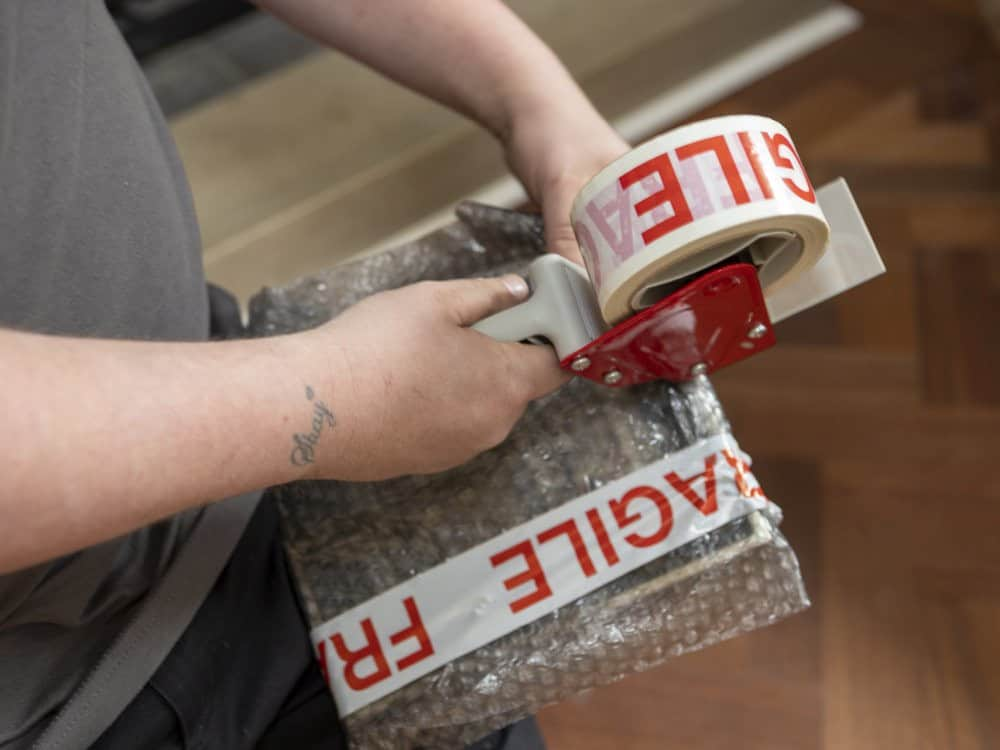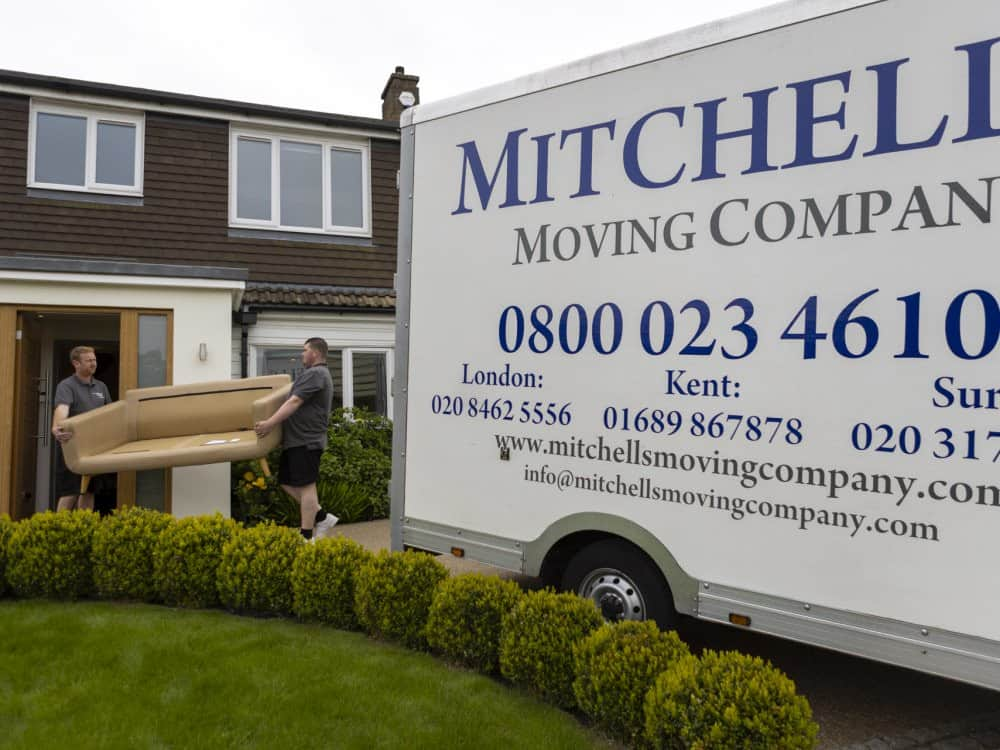 Removal storage
in Croydon
You need to store your belongings for a short period of time, but don't want to deal with the hassle or expense of traditional storage units. Traditional storage units can be expensive and inconvenient. They are often located far from your home, require long-term contracts, and have limited availability. Mitchells Moving Company offers removal storage in Croydon. Our storage spaces are available for any amount of time, we have no minimum or maximum stay requirements, and you can choose the size that is perfect for your needs. Plus, our storage spaces are protected by CCTV, alarm systems, codes, and padlocks so you can rest assured that your belongings will be always safe.
Primary schools
in Croydon
Are your little ones starting school soon? There are a range of primary schools within the Croydon area that could be the ideal fit for their needs.
Oval Primary School
Reliance Academy
Krishna Avanti Primary School
Tutoring With A Khan
The Woodside Primary School
Buzzing Brains Tutors
Ecclesbourne Primary School
The Link Day Primary School
Heavers Farm Primary School
Orchard Way Primary School
St Thomas Becket Catholic Primary School
West Thornton Primary School
St Peter's Primary School
Harris Academy Purley
Monks Orchard Primary School
Bandon Hill Primary School
South Norwood Primary School
Selsdon Primary & Nursery School
Ecclesbourne Primary School
Regina Coeli Catholic Primary School
St John's Cofe Primary School
Cypress Primary School (Upper School)
High View Primary School
Kamran Ahmed One to One Tuition
Ridgeway Primary School & Nursery
St Peter & Paul Catholic Primary School
Tutors Near Me
Courtwood Primary School
St James The Great Rc Primary & Nursery School
Foresters Primary School
William Morris Primary School
All Saints C Of E Primary School
Kensington Avenue Primary School
Christ Church C Of E Primary School Purley
Marian Vian Primary School
Tuition Sutton
St Anthony's Roman Catholic Primary School
Croydon Tutors
Margaret Roper Catholic Primary School
Forestdale Primary School
Morden Primary School
Rowdown Primary School
David Livingstone Academy
Downsview Primary & Nursery School
Hackbridge Primary School
Gorringe Park Primary School
Churchfields Primary School
Woodcote Primary School
St John's Church Of England Primary School
Selsdon County Primary School
Elmwood Junior School
Elmwood Infant School
Howard Primary School
Forestdale Primary School
Park Hill Infant School
St John's CofE Primary School
The Minster Nursery and Infant School
Ark Oval Primary Academy
Robert Fitzroy Academy
Aerodrome Primary Academy
Applegarth Academy
Harris Primary Academy Benson
Tudor Academy
Forest Academy
Harris Primary Academy Haling Park
Harris Primary Academy Purley Way
Chestnut Park Primary School
Heathfield Academy
Fairchildes Primary School
Broadmead Primary School
Rowdown Primary School
St. Mary's Catholic Junior School
St Mary's Catholic Infant School
The Crescent Primary School
Good Shepherd Catholic Primary and Nursery School
John Wood School & Nursery
Krishna Avanti Primary School
Woodside Primary School
Park Hill Junior School
Castle Hill Academy
Courtwood Primary School
Monks Orchard Primary School
West Thornton Primary School
Beddington Park Academy
Harris Primary Academy Croydon
Orchard Way Primary School
The Minster Junior School
Secondary schools
in Croydon
Croydon has a range of secondary schools that will provide your children with all the support they need. Explore the local education opportunities within the area.
Archbishop Tenison's CofE High School
St Mary's Catholic High School
Coloma Convent Girls' School
Oasis Academy Coulsdon
Shirley High School Performing Arts College
Harris Invictus Academy Croydon
The Archbishop Lanfranc Academy
Orchard Park High School
Meridian High School
Ark Blake Academy
Transport links
in Croydon
It's easy to travel to and from Croydon. Discover the transport connections you can take advantage of when living in the area.
Rail
East Croydon Rail Station
West Croydon Rail Station
Bus stops
The Queen Adelaide
East Croydon Rail Station
Cherry Orchard Road East Croydon Station
Addiscombe Road
Dingwall Road East Croydon Station
West Croydon Station
Garrick Crescent
Selsdon Road
Cross Road (CR0)
Croydon Flyover
Croydon Library
Delta Point
Duppas Hill
Davenant Road
Electric House
Fairfield Halls
Rectory Grove
Lunar House
Park Street
Poplar Walk
Reeves Corner
Ruskin Road
St Mary's Church West Croydon
Katharine Street
Whitgift Centre
Tram stops
Church Street Tram Stop
Centrale Tram Stop
George Street Tram Stop
East Croydon Tram Stop
Reeves Corner Tram Stop
West Croydon Tram Stop
Wellesley Road Tram Stop
East Croydon Rail Station
West Croydon Station
Wellesley Road Tramlink Stop
Park Lane Fairfield Halls
Runnymead Court
Park Hill Rise
Things to do
in Croydon
There's lots to love about Croydon. Here are the top attractions within the area that you can explore – you better start planning!
Croydon Airport Visitor Centre
Museum Of Croydon
Wandle Park
Croham Hurst Woods
Whitgift Shopping Centre
Shirley Windmill
Croydon Minster
Millers Pond
Addington Hills
Fairfield Halls
St Michael's Church
St Mary's Catholic Church
Littleheath Woods
Oscar Dahling Antiques
RISEgallery
Mecca Bingo and Slots Croydon
Selsdon Wood Nature Reserve
New Addington Market
Hutchinson's Bank
CroyWall Climbing Centre
Monks Hill Leisure Centre
Exciting Escapes
The Ludoquist
Pinball Republic – London Pinball Club
Bad Axe Throwing
Real Transfers
Coombe Wood
The Spread Eagle Pub & Theatre
Limitless-VR Ltd
Art & Craft CR0
Restaurants in Croydon
Local restaurants are a huge draw for people living in Croydon. Get a taste for the best places to eat within the area.
Thyme
The Orchard
Roosters Piri Piri
Uncle Lims Restaurants
Bedford Tavern
Salve
Pizza 2 Night
Chilango
Innfusion Restaurant
Burger King
MEATliquor
Big Mikes Calypso Kitchen
Scrumpchinos Cafe
Depa Indiana
Pasta Di Rocca
Umat Can Charcoal Grill
Mithras Turkish & Mediterranean Restaurant
Stir Fry's Buffet
wagamama
Thai Express
Mahala Restaurant & Lounge
Nandos
Parks
in Croydon
Croydon has plenty of parks and open spaces to enjoy. Here are your options if you're looking for some fresh air.
Places of worship in Croydon
There are a range of places to worship in Croydon, allowing you to maintain your faith when living in the area.
Potter's House Within The Landsdowne Hotel
Potters House Christian Church Croydon
Kingdom Heritage Christian Fellowship
Redemption Faith Worship Centre Ltd
First Church of Christ Scientist
St Mary's Catholic Church
Christian Science Church
St. Michaels Church
Praise Baptist Church
East Croydon United Reform Church
Church of the Nazarene
The British Conference Of The Church Of God Seventh Day
West Croydon Baptist Church
Croydon Minster
Croydon Tabernacle
Croydon Spiritualist Church
Emmanuel Inspirational Church of God
New Life Croydon
Junction Community Church N T A
Redeemed Christian Church of God, Higher Ground Assembly
Emmanuel Prayer Centre
Ahmadiyya Muslim Association
Prophetic Resurrection Ministry
Mount Zion Seventh Day Church Of God UK International Conference
Buddhist Centre Croydon
St. Matthews Church
Shahjalal Mosque & Islamic Centre
New Testament Church of God
Christ Church
Redeemer Croydon
House Of Judah
South Croydon United Church
Winners Chapel
St Peters C Of E Church
St Mildred's C Of E Church
Elim Pentecostal Church
St Dominic Catholic Church
Pawsons Road Baptist Church
Liberty Chapel (Church for All Nations)
Kingdom Life City Church
Croham Road Baptist Church
Croydon Seventh Day Adventist Church
Our Lady of the Annunciation R C Church
Restoration World Revival Church
Paga
True Vine Centre
Royalhouse Chapel IMC
Restore Truth Outreach Ministry
St George's Church Centre
World Harvest
Muththumari Amman Temple
Churches & Other Places of Worship
United Reformed Church
Croydon & District Synagogue
Emmanuel Church
Born Again Revival Tabernacle Croydon
Wood World Missions & Power Centre Church
I S K C O N South London
The Woodside Baptist Church
St. Lukes Church Woodside
St Andrews Church
Croydon Community Church
Croydon Methodist
St Chad's Church
St Pauls C Of E Church
Christ Embassy Croydon
South Norwood Baptist Church
St Augustines Centre
St John The Evangelist Church
Pneuma Christian Centre
Shiloh Worship Centre
Mersham Road Fellowship
St Gertrude's R C Church
The Salvation Army Church
Redeemed Christian Church of God Glorious
Wallington Christian Centre
Beulah Family Church
Anointed Apostolic Church
Bandon Hill Methodist Church
Pollards Hill Baptist Church
St Michael R C Church
St Mary's Anglican Church
St. Anthony of Padua
Linh Son Buddist Association
Victory City
Church Of Ascension
Pistis International Church
Greek Orthodox Church
The Salvation Army Church
Norbury Baptist Church
St Elphege's R C Church
Wallington Seventh-Day Adventist Church
St Francis C Of E Church
Jehovah's Witnesses
St Oswalds Church Hall
Wallington Gospel Hall
Penge Baptist Church
St John The Baptist R C Church
Gloria Gold Ministry
West Wickham & Shirley Baptist Church
The Salvation Army Church
Purley Masjid
St Columba's R C Church
Christ Church
Sanderstead United Reform Church
Christ Church
Wallington Baptist Church
St. Mary the Blessed Virgin
St. Michael & All Angels
St John Coptic Orthodox Church
Purley United Reformed Church
The Salvation Army Church
Crystal Palace Community Church
Crystal Palace Community Church
Avenue Baptist Church
Croydon Jubilee Church
All Saints Church
Mitcham Baptist Church
St. Mark
Sanderstead All Saints PCC
Carshalton Baptist Church
Wallington United Reformed Church
Diamonds International Christian Ministries
Purley Baptist Church
All Saints C Of E Church
London Spanish Speaking Charismatic Baptist Church
St. Barnabas Church
Redeemed Christian Church of God Carshalton
St Patrick's Church
Selsdon Baptist Church
Virgo Fidelis RC Church
The New Congregation Of Cherubim Church
St. Johns Church
Carshalton Methodist Church
St. Johns C of E Church
Emmanuel Church West Dulwich
The Elim Pentecostal Church
The Salvation Army Church
The Holy Redeemer Church
Kingdom Hall of Jehovah's Witnesses
West Street Evangelical Church
West Norwood Spiritualist Church
St Peter's & St Paul's R C Church
The Eagle City Church
Refuge Temple
Gloryland Pentecostal Ministries
Grove Centre Church
We regularly work in these areas of Surrey