Moving house is stressful. You must worry about packing everything up, getting it all to the new place, and then unloading and unpacking it all again. And that's before you even start worrying about the cost of moving! It can be an incredibly expensive process. Mitchells Moving Company offers a full range of removal services at a fraction of the price of other removal firms. We understand that every customer has different needs, so we offer individual quotes for each job. We also take care when packing and transporting your belongings, so you can relax knowing your possessions are in safe hands. We're the right team for removals in Vauxhall.
If you're looking for the best removals company to help you on moving day in Vauxhall, call us on 0800 023 4610.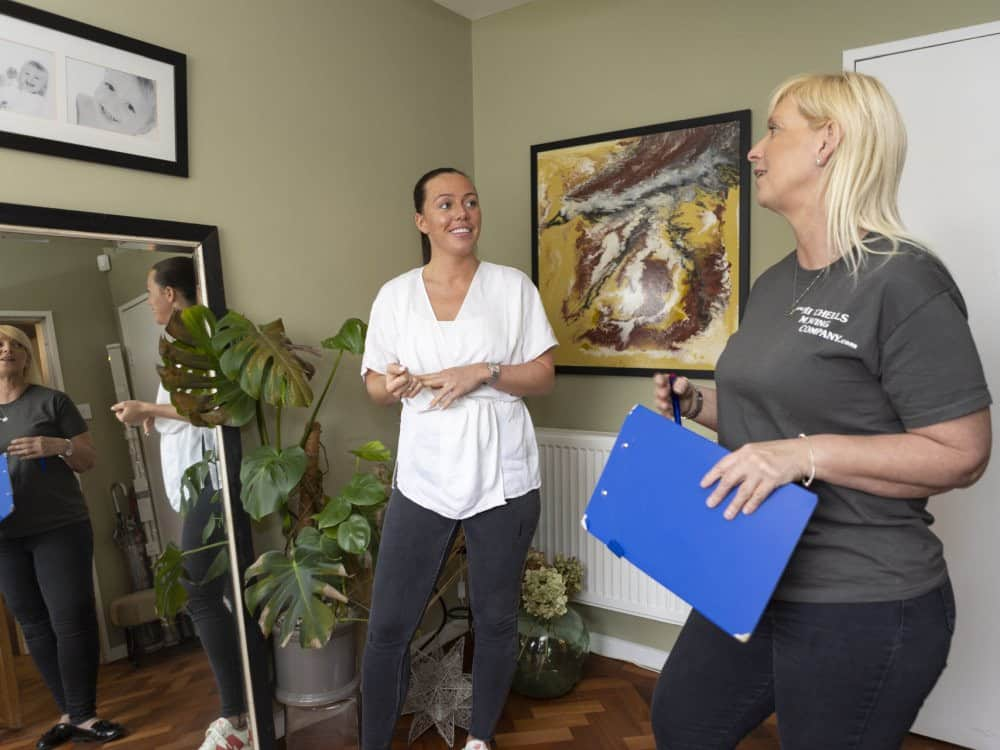 Why choose Vauxhall?
Vauxhall is a district of South London within the London Borough of Lambeth, located on the edge of the River Thames and is nearby to Central London. The area is packed with restaurants, bars, and nightclubs, as well as numerous traditional pubs, which make it popular for its nightlife. There is also no shortage of ways to keep active, with Vauxhall pleasure gardens a large green space suitable for jogging, with a football pitch and basketball court used by local residents. Following Harleyford Road will lead you to The Oval Cricket Ground, famous for hosting England cricket matches for many years. The nearby Vauxhall City Farm is a great place to take the family, where you can feed and pet the animals. The area offers great views of the city as you walk along the river and crossing Vauxhall Bridge will take you towards London Victoria and Westminster, so you are well connected to the heart of London.
How can we help with
removals in Vauxhall?
You're moving in Vauxhall and need help with removals. Moving is always a stressful process, but it can be especially difficult if you're doing it yourself. Packing all your belongings, loading them into the car, and driving to your new home is a lot of work. And then you must unpack everything and put it away! Mitchells Moving Company can take care of everything for you. We provide a full packing service so that your belongings are safe and secure during transport. We also offer a clearance service to help you get rid of any unwanted items before the move. Our team is experienced and knowledgeable, so you can relax and enjoy your move without any stress or worry.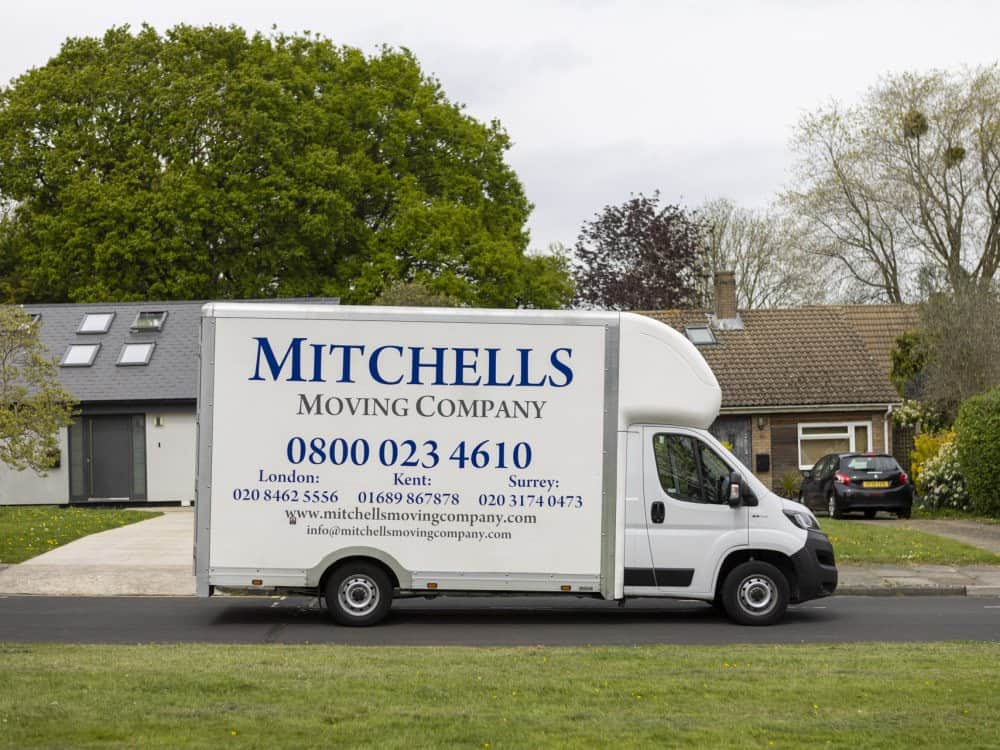 Why choose Mitchells Moving Company
for removals in Vauxhall?
Mitchells Moving Company is the answer. We're a professional, reliable company with years of experience in the industry. We offer a comprehensive service that will take the stress off your shoulders. We're also fully licensed and insured, so you can rest assured that your belongings are in safe hands.

Industry experience dating back to 1980
We understand how important it is to find a removal company that you can trust. That's why we offer an industry-leading quality guarantee on all our services. We also have some members of staff that have over 40 years of experience in the business, so you can rest assured knowing that your belongings are in safe hands.

Personal communication with customers
We believe that communication is key in any relationship, especially when it comes to something as important as your move. That's why we always stay in touch with our clients throughout the entire process, from start to finish. We want to make sure that you're always aware of what's happening and that you're happy with the service we're providing.

Start-to-finish services
Start-to-finish services from our company take the hassle out of moving. We'll deal with everything for you, from end of tenancy cleaning to disposing of your old appliances. Why not let us take care of it all so that you can focus on the important things?

Modern, detail-oriented processes
Our team of professional house movers have the experience and expertise to handle even the most challenging moves. We use modern vans and equipment, so you can rest assured that your belongings will arrive safe and sound at your new home.
Professional packing
for removals in Vauxhall
Moving is stressful. Packing up all your belongings and trying to do it yourself can add even more stress to an already difficult process. Not only is packing up your home a huge task, but if you don't do it right, you could easily damage your belongings. Mitchells Moving Company offers professional packing services that will take the hassle out of your move. Our packers are experienced and will quickly and efficiently pack up your belongings so that you can focus on other things. Let us take care of the packing for you!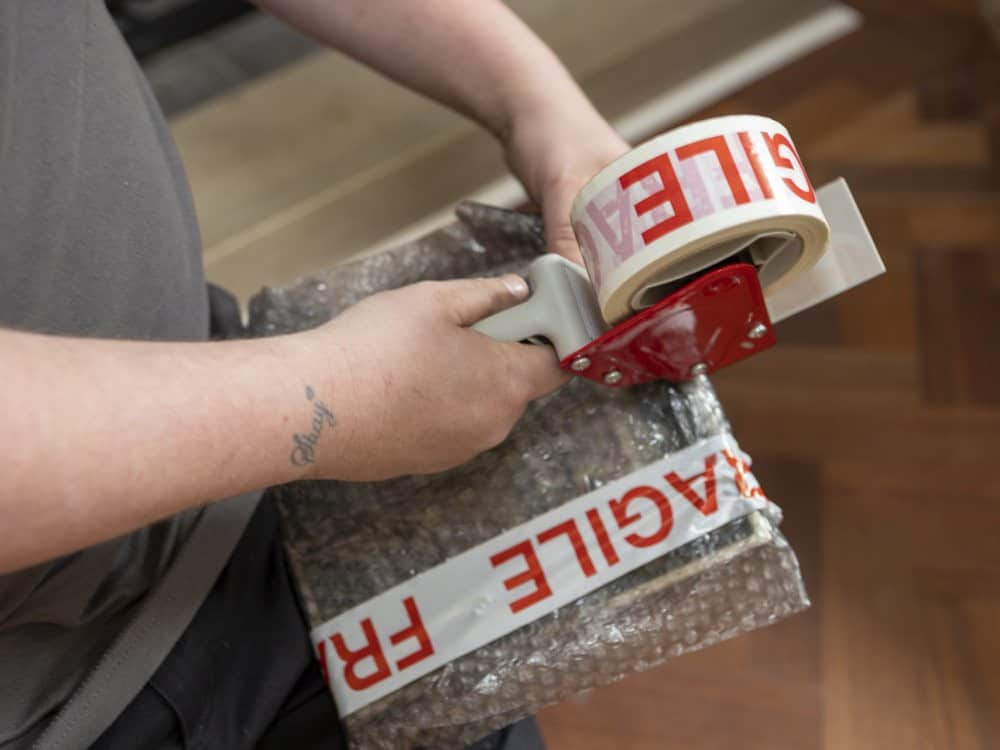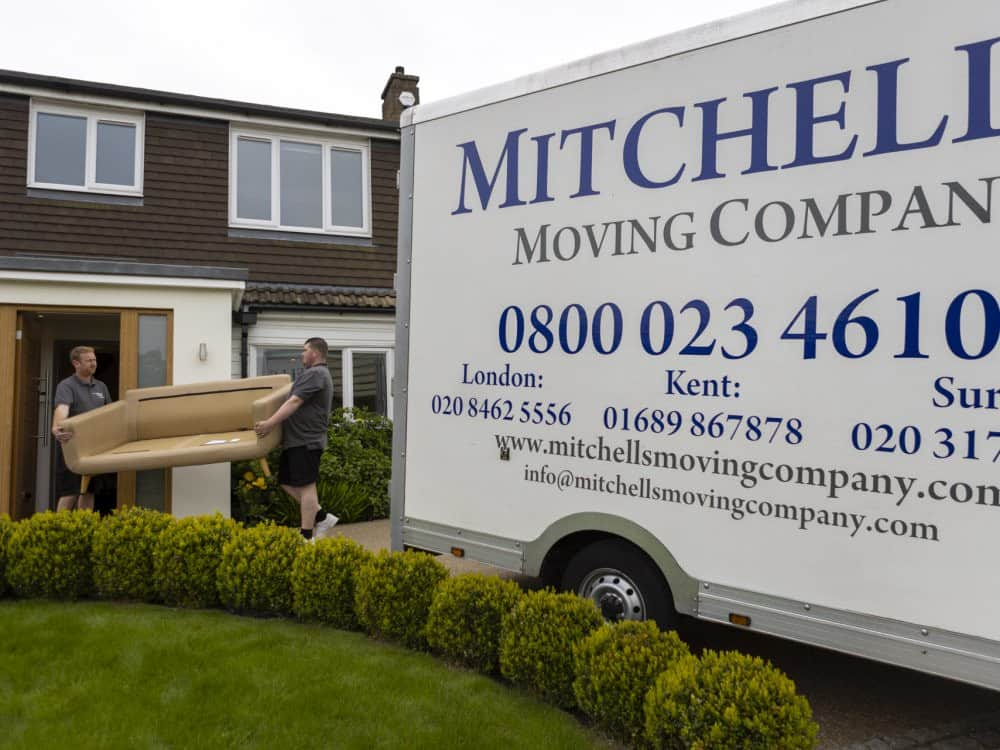 Removal storage
in Vauxhall
You've just moved into a new home, but you can't move your furniture in until the renovations are done. It's frustrating when you must wait to move into your new home because of renovations. Not only is it an inconvenience, but it also means that you must find somewhere else to store all your belongings in the meantime. Mitchells Moving Company offers removal storage in Vauxhall so that you can store your items in a safe and secure space until you're ready to move them into your new home. With CCTV, alarm systems, codes, and padlocks, you can trust that your belongings will be always completely safe.
Primary schools
in Vauxhall
Are your little ones starting school soon? There are a range of primary schools within the Vauxhall area that could be the ideal fit for their needs.
Vauxhall Primary School
Ashmole Primary School
St Anne's Catholic Primary School
St Mark's Church Of England Primary School
Great Maths Tuition
Westminster Cathedral Primary School
Wyvil Primary School & Speech & Language Centre
Archbishop Sumner Church Of England Primary School
St Stephen's Church Of England Primary School
Charlotte Sharman Primary School
Reay Primary School
Herbert Morrison Primary School
Burdett-Coutts & Townshend Foundation C Of E Primary School
St George's C Of E Primary School
Keyworth Primary School
St George's Cathedral Catholic Primary School
St Jude's Church Of England Primary School
St Vincent De Paul Rc Primary School
St Gabriel's C Of E Primary School
St Paul's Church Of England Primary School
John Ruskin Primary School & Language Classes
St John's Walworth Church Of England Primary School
St John The Divine Church Of England Primary School
Robert Browning Primary School
Allen Edwards Primary School
Crawford Primary School
St Joseph's Catholic Primary School
St George's Church Of England Primary School
Heathbrook Primary School
Chelsea Quavers Ltd
St Josephs Catholic Primary School
First Class Learning Finchley
Sacred Heart Catholic School
Grange Primary School
Child First Education
Richer Education
St George's Hanover Square Cofe Primary School
St Francis R C Primary School
Snowsfields Primary School
Cobourg Primary School
Chesterton Primary School
Plagiarisma Ltd
Marlborough Primary School
John Burns Primary School
John Donne Primary School
Richer Education
Oliver Goldsmith Primary School
St Alban's Church Of England Primary School
Tower Bridge Primary School
Hill Mead Primary School
Transport links
in Vauxhall
It's easy to travel to and from Vauxhall. Discover the transport connections you can take advantage of when living in the area.
Rail
Vauxhall Rail Station
Vauxhall Underground Station
Bus stops
Hampton by Hilton
Thistle Road
Vauxhall Road
The Busway
Vauxhall Gate 3
The Windmill Inn
Tonbridge Cottage Hospital
Vauxhall Lane
Sturry Road Park and Ride Terminal
Reed Avenue
Woodgate
Paul Street
Oriel Street
Lanyork Road
Greenock Street
Roberts Street
Gardners Row
Edgar Street
Limekiln Lane
Vandries Street
Sprainger Street
Great Howard Street
Brook Street
Paisley Street
Gibraltar row
Galton Street
Vandries Street
Tatlock Street
Eldonian Way
Eldon Street
Great Howard Street
Blackstone Street
Dublin Street
Cotton Street
Upper William Street
Bentinck Street
Saltney Street
Denbigh Street
Saltney Street
Mainsail Close
Green Street
Diamond Street
Raymond Place
New Hedley Grove
Alderney Road
Juvenal Street
Leeds Street
Sherwood Street
Canalside Grove
Regent Street
Newsham Street
Vauxhall Bus Station
Durham Street
Harleyford Road Durham Street
Tinworth Street
Salamanca Street
Annes Church
Vauxhall Cross
Vauxhall Park
Durham Street Harleyford Road
Harleyford Road Durham Street
Vauxhall Underground Station
Restaurants in Vauxhall
Local restaurants are a huge draw for people living in Vauxhall. Get a taste for the best places to eat within the area.
Chino Latino
Casa Madeira
Tea House Theatre Ltd
Nando's Vauxhall Arches
The Rose
TDQ Steaks
Counter Vauxhall
Tennessee Fried Chicken
Mannels Ltd
The Coriander
Rex Whistler Restaurant
Tastey House
Lee's Fish & Chips
Nando's
Waterfront Brasserie Ltd
The Riverside
Daebak
City Cafe
Tinto
Central Station Bar & Grill
Pico Bar & Grill
Places of worship
in Vauxhall
There are a range of places to worship in Vauxhall, allowing you to maintain your faith when living in the area.
Apostolic Church
London Diamond Way Buddhist Meditation Centre
St Anne's R C Church
Church of God-in-Christ Calvary
Lambeth Mission
Care Christian Action Research & Education
Lambeth Palace
St Stephen With St John Westminster
Church Commissioners
Agnes Church
St James The Less
North Lambeth Parish
Westminster Abbey
Scalabrini London
St Saviour's Pimlico
St Matthews Church
The Church of England
Marks Church
Jamyang Buddhist Centre
Springfield Methodist Church
Diocese of Westminster
St Margarets Church
Wilfrid's Catholic Church
Stockwell Baptist Church
Metropolitan Tabernacle (Spurgeon'S)
Calvary Chapel Westminster
St Pauls Parish Office
Christ Church C Of E Church
St Gabriel's
The Brook Place
Westminster Cathedral
Crossway United Reformed Church
St Francis De Sales
The Church Of The Holy Apostles
The Guard's Chapel
Westminster Chapel
St Johns Church
St John the Divine Church
Waterloo Parochial Church Council
St John's C Of E Church
St Michael's Church
The Parish of Christchurch & St. John the Evangelist
International Life Gate Chapel
Only Believe Christian Assembly
Mary-Le-Strand Church
St Martin-in-the-Fields Church
St Peters C Of E Church
Walworth Methodist Church
St Christophers C of E Church
Precious Blood RC Church
Immaculate Conception
Mount Street Jesuit Centre
Jesuit Residence
International Christ Community Centre
St Michael's Eritrean Orthodox Church
Crown Court Church Of Scotland
The Well Community Church
R C C G Victory House
Christ Church Mayfair
Holy Trinity Church
Third Church of Christian Science
St Clement Danes R A F Church
The Light & Life Full Gospel Fellowship
Our Lady Of The Assumption Catholic Church
Battersea Seventh Day Adventist Church
Haddon Hall Baptist Church
St John's Church
St Anne's Church Soho
Love of Christ Generation Church the Glory of God Shines
St Paul's Church Knightsbridge
Celestial Church of Christ
Universal Church of the Kingdom of God
Nectarious (Greek) Church
St Paul's Church
Ridley Hall Evangelical Church
St Martin Within Ludgate Church
Chelsea Methodist Church
Mary's R.C Church
Matthew's Church
The Chinese Church
United Pentecostal Faith Church of God
Clapham Baptist Church
St Dunstan-in-the-West Church
Bermondsey Methodist Church
Salvation Army
St Andrew By The Wardrobe
St Giles In The Fields
St George's Church Camberwell
St Saviour's C Of E Church
Giles Church
St Simon Zelotes
Alban's C of E Church
The Salvation Army Church
Shaftesbury Christian Centre
St George's Hanover Square
Chelsea Synagogue
Paul's Brixton
St Columba's Church Of Scotland
Church Of The First Born
French Protestant Church
The Grosvenor Chapel
Bloomsbury Central Baptist Church
St Peters Church
Sureway International Christian Ministries
St Pauls Society
St Mary-le-Bow Church
Harvest Mission Outreach
James Garlickhythe
Marks Church
Impact Evangelical Ministry
St Pauls Cathedral
Rev John Cowling
The See of Fulham
Universal Pentecostal Church
Greek Orthodox Church of St Nektarios
The Bridge
St Magnus The Martyr Church
Trinity Congregational Church
International Buddhist Progress Society UK Ltd
The Brompton Oratory
All Saints Margaret Street
St Etheldreda's R C Church
Andrew Holborn Church
St Vedast – Alias – Foster
Grove Chapel
Manmin Church (Church of All Nation) Ltd
The Pcc of Clements Church
Stephen Walbrook
St Lukes & Christ Church
Saviour's Church
Holy Trinity Clapham
Christ Apostolic Church Mount Zion International
Ukranian Bishops Chancery
Ukranian Catholic Cathedral
The Temple of Truth Church
The Church Of Our Most Holy Redeemer & St Thomas More
Anne's Lutheran Church
Westminster Synagogue
I C I M A Generations
St Lawrence Jewry C Of E Church
All Souls Church
International Zen Association UK
St Mary Woolnoth Church
The Aldersgate Talks Within St Botolphs Church
St Mary At Hill Church
Brixton Unitarian Christian Church
Muslim World League London Office
Petra Church UK
We regularly work in these areas of South East London