You're moving house and the prospect of doing all the packing, loading, and unloading yourself is daunting. Moving house is one of the most stressful events in a person's life. Not only do you have to worry about finding a new home, but you also must deal with the hassle of physically moving all your belongings. Mitchells Moving Company can take care of everything for you so that you can relax and focus on your new home. We'll handle the packing, loading, and unloading so that you don't have to lift a finger. Plus, we offer tailored quotes so that you know exactly what to expect financially. Rely on our team for removals in Thamesmead.
If you're looking for the best removals company to help you on moving day in Thamesmead, call us on 0800 023 4610.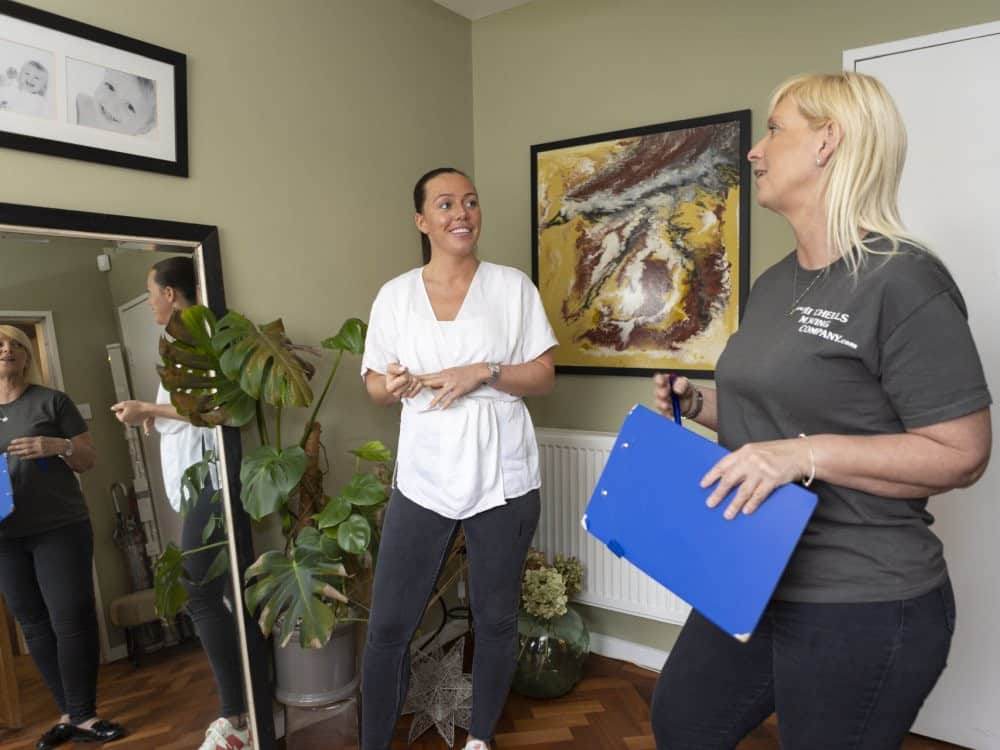 Why choose Thamesmead?
Thamesmead is an area of South East London that falls between the boroughs of Greenwich and Bexley, with a population of around 32,000. Located on the banks of the River Thames, the area has modernised in recent years and has plenty to offer residents. The Thames Path passes through Thamesmead, which is a popular route for joggers and cyclists to enjoy views of the river, with plenty of open spaces and woodland nearby to allow you to keep active. Cannon Retail Park has plenty of supermarkets and large retailers to pick up essential supplies, with a number of fast-food restaurants to choose from also located in this area. You will also find Thamesmere Leisure Centre here, with a gym and pool for you to benefit from. There are numerous schools and local clubs throughout the area, so there is no shortage of facilities for the whole family.
How can we help with
removals in Thamesmead?
Not only is moving a huge upheaval, but it can also be very expensive. Packing everything up yourself can end up costing you more than hiring a professional team, and if you hire the wrong company then you could find yourself dealing with damages and lost items. Mitchells Moving Company is the perfect solution for your removal needs. We have years of experience in the industry, and we are dedicated to providing our clients with the best possible service. We provide a full range of removals services in Thamesmead, from packing to clearing out your old home, so that you can relax and enjoy your move. Our team is experienced and reliable – we will take care of everything for you.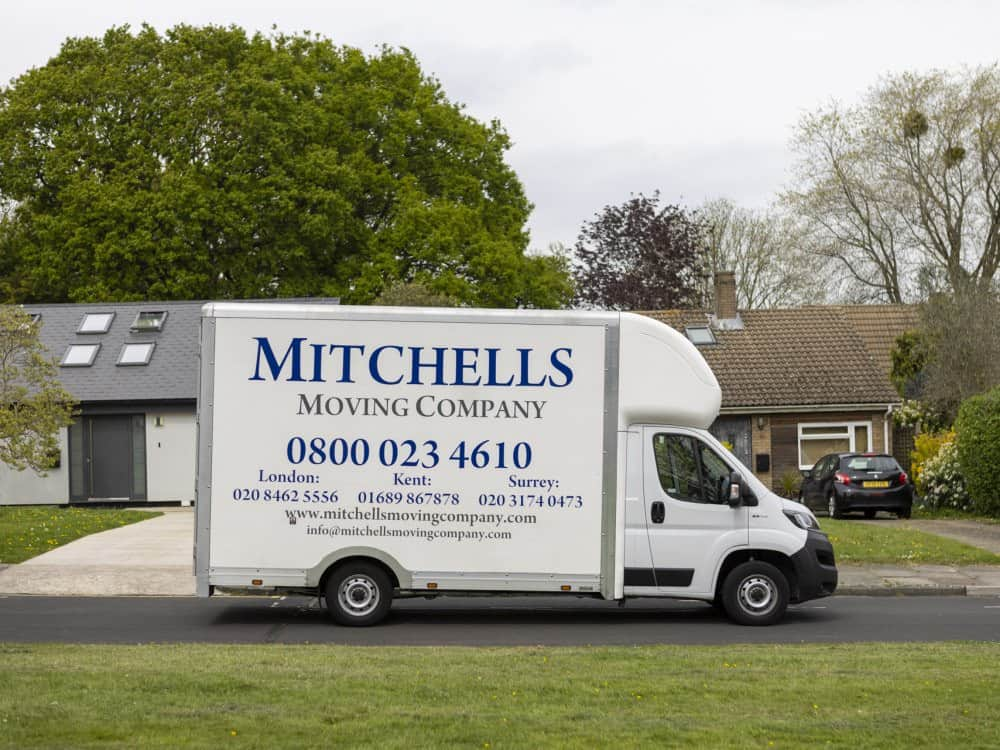 Why choose Mitchells Moving Company
for removals in Thamesmead?
Mitchells Moving Company is here to take the stress out of your move. We are a reliable, experienced company with a proven track record of providing quality removals services in Thamesmead. With our comprehensive service, we will take care of everything for you so that you can relax and focus on settling into your new home.

Industry experience dating back to 1980
It's hard to know who to trust in the removal industry. There are so many companies out there, and it can be difficult to figure out which one is right for you. We're a family business with some team members having over 40 years of experience in the industry. We know how to keep your belongings safe and transport them reliably, so you can rest assured that your move will go smoothly.

Personal communication with customers
Mishandling your possessions can lead to loss or damage, which can end up costing you a lot of money. We take great care in handling your belongings, with a comprehensive service that will take the worry out of your hands. Our removal process provides reassurance and security, so you can focus on the excitement of your move.

Start-to-finish services
We understand that you're busy and that's why we offer a start-to-finish service for all your house removal needs. You don't have to worry about a thing – from finding a removal company to cleaning up after the move. Let us take care of everything for you so you can focus on what's important.

Modern, detail-oriented processes
Our team of professionals have the experience and expertise to make your move as smooth as possible. We use modern vans and equipment, so you don't have to worry about anything going wrong. We'll also pack everything up for you, so you don't have to lift a finger.
Professional packing
for removals in Thamesmead
Moving is stressful. Packing up all your belongings, getting everything ready for the move, and then dealing with the actual move itself can be a lot to handle. On top of the stress of moving, you also have to worry about packing your belongings correctly, so they don't get damaged in transit. If you pack them incorrectly, you could end up with broken items or even lose some of your possessions. Mitchells Moving Company offers professional packing services that will take the stress off your hands. Our packers are experienced and will quickly and efficiently pack your belongings so that they are safe during transport. Let us take care of everything for you so that you can relax and focus on other aspects of your move.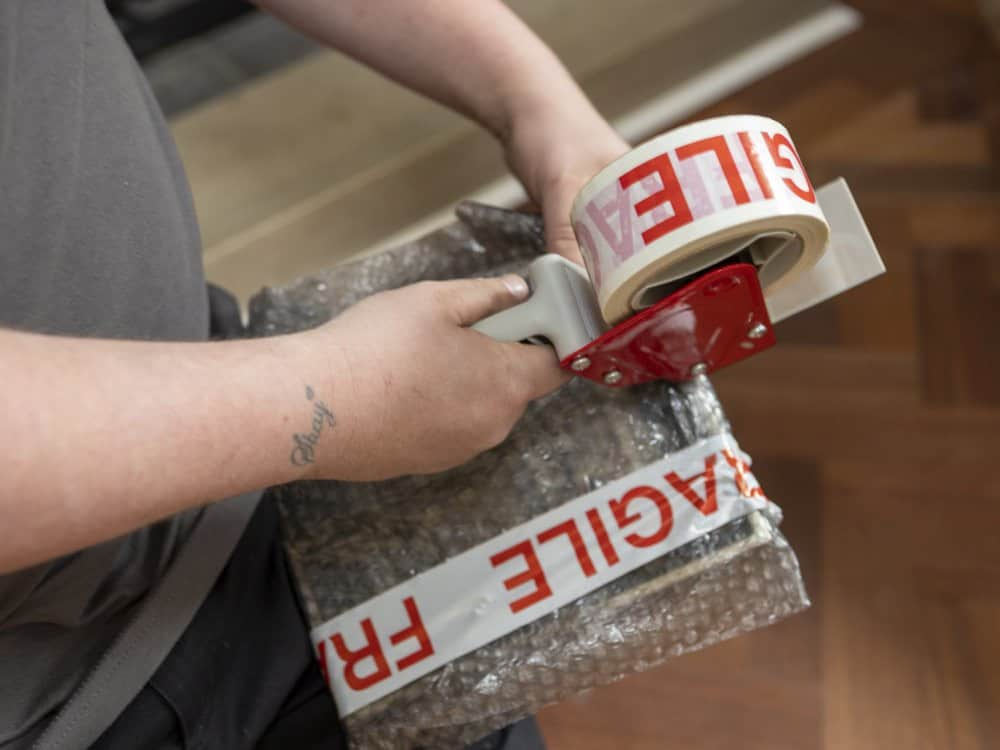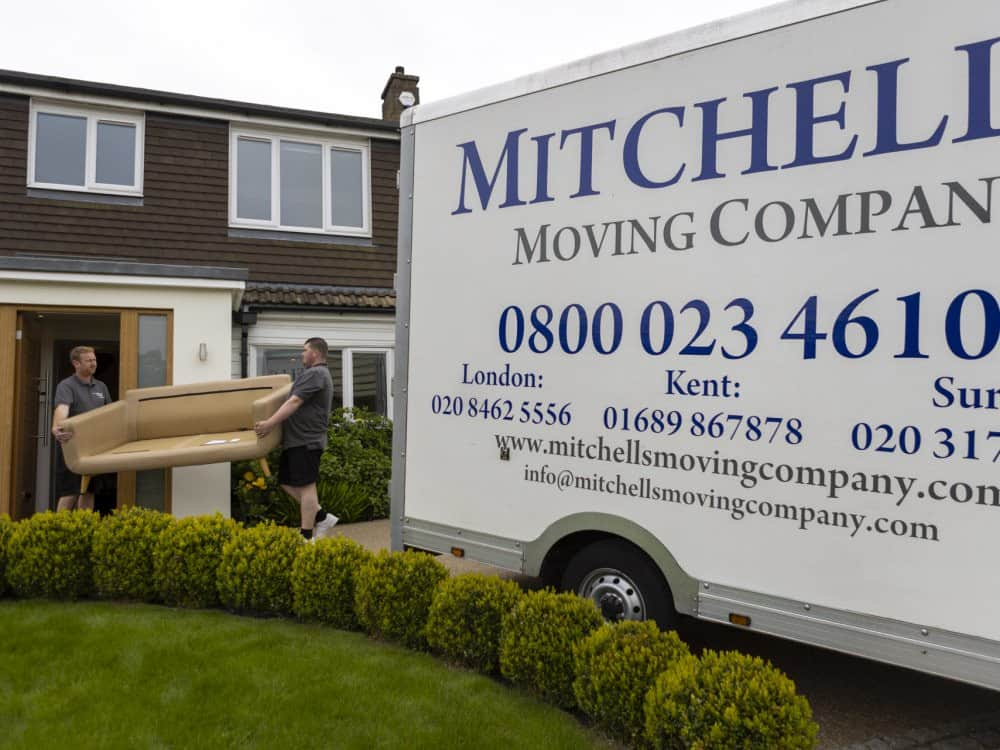 Removal storage
in Thamesmead
You've just moved into a new place but don't have anywhere to store your furniture and belongings while the renovations are taking place. Moving is hard enough as it is, without having to worry about where you're going to store your items during the transition. Mitchells Moving Company offers removal storage in Thamesmead so that you can focus on the other aspects of your move without having to worry about your belongings. We have different-sized storage spaces available for rent, so you can find one that fits your needs perfectly. Plus, our security systems will always keep your items safe.
Primary schools
in Thamesmead
Are your little ones starting school soon? There are a range of primary schools within the Thamesmead area that could be the ideal fit for their needs.
Valence Primary School
Kaizen Primary School
Woodhill Primary School
Roding Primary School
The Leys Primary School
Nelson Primary School
Drew Primary School
Abiann Lewis Online Academy
Elm Park Primary School
Bishop Ridley Church Of England V A Primary School
Vinay Babla's Tuition
Northbury Primary School
Essex Tuition Centre
Rainham Village Primary School
Richard Alibon Primary School
Southwood Primary School
Ellen Wilkinson Primary School
The St Teresa Catholic Primary School
Kumon Welling Centre
Hartley Primary School
Calverton Primary School
First Class Learning Maths & English Tuition
John Perry Primary School
Grove Primary School
Brainwave Training & Tuition
Christ Church Church Of England Primary School Shooters Hill
Woodlands Primary School
Thorntree Primary School
Brampton Primary School
Hunters Hall Primary School
Woodlands Primary School
Zakariya Primary School
Uphall Primary School
Benhurst Primary School
Becontree Primary School
Brady Primary School
St Joseph's Catholic Primary School
Northend Primary School
Rush Green Primary School
Al-Noor Voluntary Aided Primary School
New City Primary School
Upton Primary School
Five Elms Primary School
Valence Primary School
Manor Oak Primary School
Scott Wilkie Primary School
Boost Education
Secondary schools
in Thamesmead
Thamesmead has a range of secondary schools that will provide your children with all the support they need. Explore the local education opportunities within the area.
Woolwich Polytechnic school for Girls
Transport links
in Thamesmead
It's easy to travel to and from Thamesmead. Discover the transport connections you can take advantage of when living in the area.
Bus stops
Finchale Road Eynsham Drive
Abbey Wood Pumping Station
Penmon Road
Carlyle Road Betham Road
Carlyle Road Crossway
Sewell Road Church Manorway
Devenish Road
Nathan Way Eastern Way
Gallions Reach Health Centre
Boxgrove Road
Hawksmoor School
Hoveton Road
Linton Mead Primary School
Nickleby Close
St Pauls Academy
Peterstone Road
Poplar Place
Southwood Road
Thamesmead Town Centre
Linton Mead Primary School
The Birchwood
Titmuss Avenue
Restaurants in Thamesmead
Local restaurants are a huge draw for people living in Thamesmead. Get a taste for the best places to eat within the area.
Lady PS Kitchen
Precious Healthy Foods
Friendly Inn
K F C
McDonald's
Chivas Chicken Hut
K's Spice African Express
Tasty African Food
The Taj Mahal
Inovape Ltd
The Princess Alice
Tasty African Restaurant Ltd
Heart and Soul Flavour Ltd
Punjabi Dhaba
Abbeywood Tandoori
Favourite African Restaurant
The Courtyard
Mr Man's Fish & Chips
Morley's
Bay Leaf Indian Restaurant
Roast
Places of worship
in Thamesmead
There are a range of places to worship in Thamesmead, allowing you to maintain your faith when living in the area.
Bestway International Christian Centre
Christ Chapel
Praise Embassy
Davids R C Church
Goodnews Haven
St Benet Catholic Church
Emmanuel Baptist Church
Michael & All Angels Church
Christ Embassy
St Augustines C Of E Church
The Plumstead Community SDA Church
R C C G Christ Chapel For All Nations
Nicholas Church
Christ Royal Assembly
Greenwich Hindu Temple
Harvel Crescent Spiritualist Church
Victorious Pentecostal Assembly
Church of Christ the King
New Testament Gospel Church
Belvedere Baptist Church
All Saints Church
The Redeemed Christian Church of God
Belvedere Pentecostal Church
Trinity Methodist Church & Centre
St Johns Church
Full Gospel Entime Ministries
The Slade Evangelical Church
Christ The Saviour Community Greek Orthodox Church
St Thomas More Catholic Church
The Redeemed Christian Church of God
Greats Centre
Catholic Parish Of St Peter
Michael's Church
C & S St. Michaels Church
Loveworld Erith
Christ Mission Embassy
Patrick's Church
North Heath Family Church
Ramgarhia Skih Temple
Crowning Glory Ministries Church
Elim Pentecostal Church
NICC
New Testament Church of God
Christian Pentecostal Mission International
Shree Kutch Satsang Swaminarayan Temple
South East Hindu Association
St Peter's C Of E Church
Our Lady Of The Angels R C Church
Triumphant Chapel
Christ Heritage Assemblies
Capuchin Franciscan Friars
C C C Erith Parish
Christ Church Erith
Lord Thy Deliverer Ltd
St Peter The Apostle Church
Dagenham Baptist Church
Christ Light Assemblies UK
Barking Methodist Church
R C C G Victory Centre
Welling Evangelical Free Church
Peters Bexley Heath
New Testament Assembly Barking
Woolwich Sikh Temple
The Lighthouse Christian Fellowship (Erith)
Jehovah's Witnesses
New Wine International
Victory Bible Church International
St Mary Magdalene Church
Christ Apostolic Church Dove House
Paul's Church
Northumberland Heath Baptist Church
RCCG-The Anchor For All Souls
Wellspring Pentecostal Church
St Stephens R C Church
Bexley Christian Life Centre
St Cedd's C Of E Church
Potter's House Christian Church
Resurrection & Restoration
Barking United Reformed Church
Elim Christian Centre
The Redeemed Christian Church of God Open Heavens Sanctuary
Upminster Baptist Church
Wood Lane Baptist Church
Queen Street Baptist Church
City Chapel
Welling United Reformed Church
River of Love
George's Parish
St Erkenwald Church
St Margarets C Of E Primary School
Believers Loveworld
Bonny Downs Baptist Church
St Joseph's R C Church
St Mary & St Ethelburga's Catholic Church
Dagenham Parish Church C of E
Days Lane Baptist Church
Redeemed Christian Church of God, Winners Pavilion
St John The Evangelist Church
Trinity Baptist Church
Shalom Care Home
Woolwich Evangelical Church
Dagenham Methodist Church
Bishop Jonathan Blake
Ahmadiyya Muslim Association (UK)
Harmony Christian Centre
Geddes Place United Reformed Church
St George's C of E Church
The Salvation Army Church
St Bartholomews Church
Grace Baptist Church Bexleyheath
Northend Baptist Church
Rainham Parish Church
RCCG Hall of Mercy
Eagles Gathering International Ministry
Parish Office for Rainham & Wellington
Living Word Church
St Thomas More Catholic Church
RCCG New Wine Assembly
Destiny Transformation Assembly
Anjuman-e-Islamia Newham
Dashmesh Darbar
The Salvation Army Church & Community Centre
Glad Tidings Free Pentecostal Church
London International Christian Church
Thomas' Church
Barking Muslims Association
London's Riverside Church
East Ham Baptist Church
The Salvation Army
St John Vianney R C Church
Holy Family R C Church
The Church of Jesus Christ of Latter Day
Christ Church Newham
St Stephens R C
Bishop Ridley Church
Oxlow Lane Baptist Church
Rainham Methodist Church
Manor Park Spiritualist Church
Full Gospel Hall
Diadem Church London
Our Lady Of Grace Church
Gateway Pentecostal Church
Vine United Reformed Church
The Salvation Army Church
East Ham Congregational & Methodist Church
Elim Pentecostal Church
Augustines Church (Slade Green)
We regularly work in these areas of South East London