Moving house is a notoriously stressful event. Not only do you have to pack up all your belongings and transport them to a new location, but you also must deal with the hassle of finding someone trustworthy to help you do it. You could try and take on the move yourself, but that's a recipe for disaster. Not only will it take you twice as long to do it yourself, but you're also likely to damage or lose some of your possessions in the process. Mitchells Moving Company is the solution to all your removal woes in Sydenham. We're a professional removals company with decades of experience under our belts. We'll take care of everything for you – from packing your belongings safely into boxes, to transporting them securely to your new home. Plus, we offer individual quotes so that every customer can get exactly what they need.
If you're looking for the best removals company to help you on moving day in Sydenham, call us on 0800 023 4610.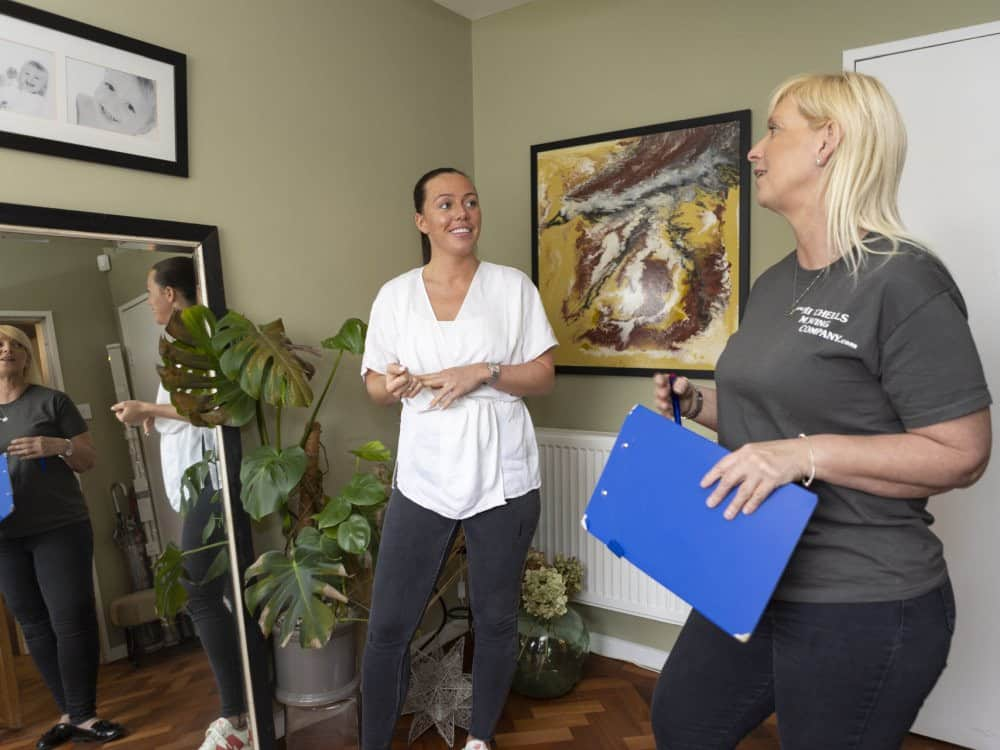 Why choose Sydenham?
Located within South East London, Sydenham is a district of around 16,000 people and is a popular area to live due to its numerous open spaces and multiple train stations providing regular services to different parts of London. The main Sydenham Road is packed with a mix of pubs, restaurants, and shops for you to choose from, as well as multiple different gyms so that you can achieve your fitness goals. If you prefer green spaces, Mayow Park and Sydenham Wells Park are two of the largest in the area, perfect places to take the family or get some outdoor exercise, with the latter even having a woodland trail for you to explore. The area also has a large selection of supermarkets and large retailers, which can be found at Bell Green Retail Park, so you are not short of places to shop and pick up supplies.
How can we help with
removals in Sydenham?
From the moment you decide to move until long after you've settled into your new home, Mitchells Moving Company is with you every step of the way. We provide a range of removals services in Sydenham that will take the stress out of moving and ensure your transition is as smooth as possible. With our years of experience in the industry, we know exactly what needs to be done to make your move go as smoothly as possible. We'll take care of everything for you – from packing up your belongings and transporting them safely to your new home, to helping you get rid of any unwanted clutter before you leave. Our team is experienced and reliable, so you can rest assured knowing that your move is in good hands.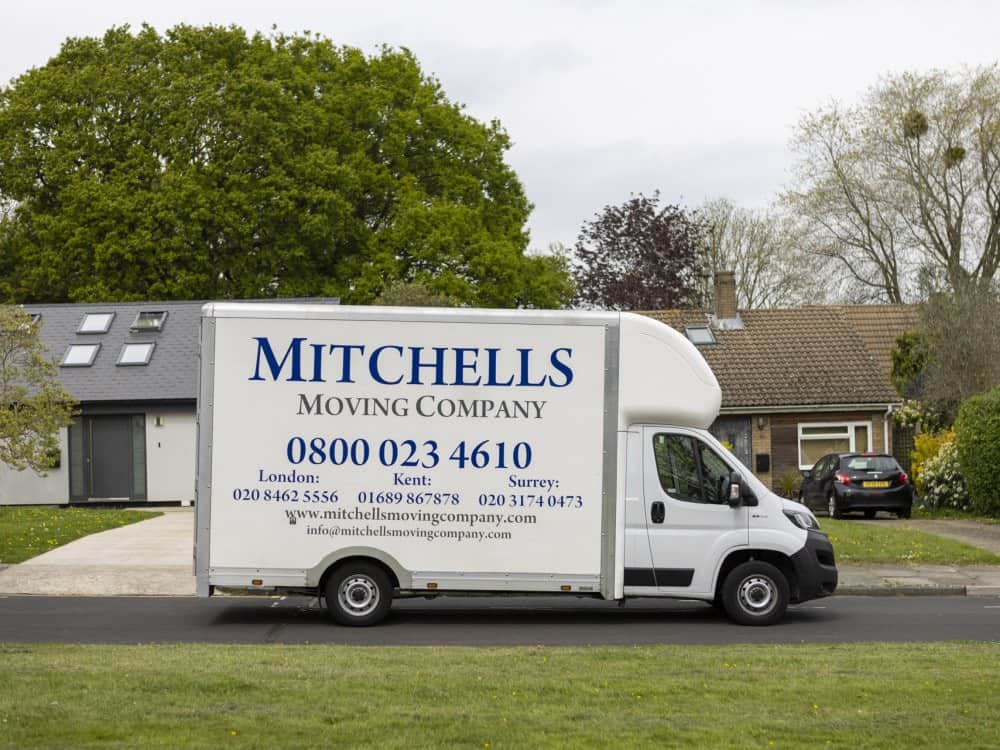 Why choose Mitchells Moving Company
for removals in Sydenham?
Mitchells Moving Company has been in business for years and we have the experience to handle any type of domestic move. We are a family owned and operated company, so we understand how stressful moving can be. We are fully licensed and insured, and our team is comprised of professional movers who will take care of your belongings as if they were their own.

Industry experience dating back to 1980
It's hard to know who to trust in the removal industry. Many companies make big promises but don't deliver on them. Some of our staff have been in the business for over 40 years, and we know what it takes to provide a reliable and safe removal service. Our team of experienced professionals will take care of your belongings every step of the way.

Personal communication with customers
It's stressful enough moving but dealing with the logistics of getting your belongings from point A to point B can be daunting. We take the hassle out of moving by providing a comprehensive service that includes everything from packing and loading to unloading and unpacking. Plus, we're always here to answer any questions or concerns you may have along the way.

Start-to-finish services
Start-to-finish services from our company means that you can relax and focus on your move. We'll take care of the packing, transportation, and even the cleaning so that when you arrive at your new home, it's ready for you to start unpacking.

Modern, detail-oriented processes
Our team are experts in modern, detail-oriented processes that will make your move as smooth as possible. We use specialist vans and equipment that make light work of large items, and our packing methods create ease once we reach the destination. You can relax knowing that everything is in safe hands with us.
Professional packing
for removals in Sydenham
The thought of packing up your home can be incredibly daunting, especially if you have a lot of stuff or if you're not very organized. You might think that you must do it all by yourself to save money, but this could take weeks and will definitely be more stressful than hiring professionals. Mitchells Moving Company offers professional packing services in Sydenham that will take the stress off your hands. We have been in the business for many years and have a lot of experience in packing delicate items securely. We understand how important it is for your belongings to arrive at the new house safe and sound, so we take every precaution necessary during the packing process.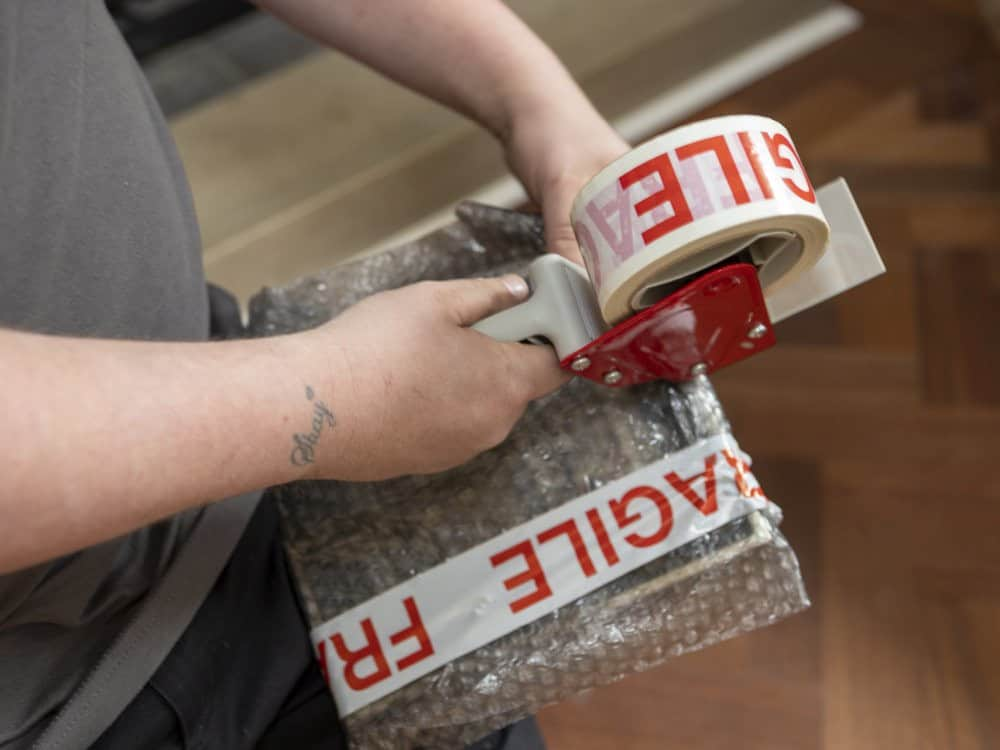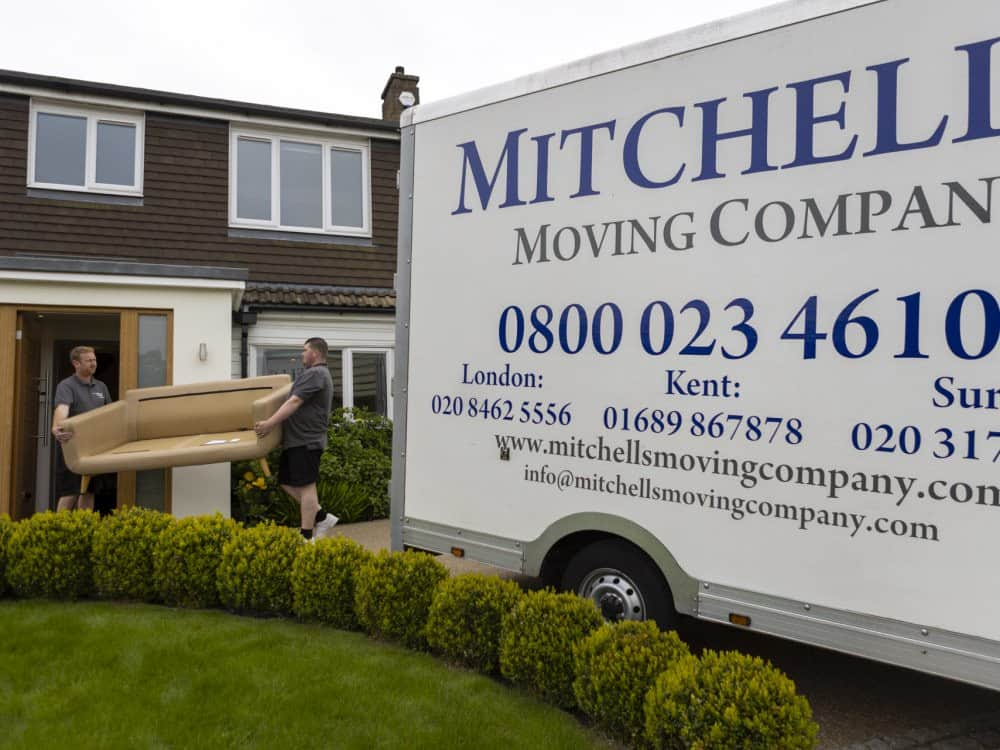 Removal storage
in Sydenham
You've just moved out of your home and are in the process of moving into your new one, but there's one problem – you don't have anywhere to store your furniture! It can be incredibly frustrating when you're in the middle of a move and don't have any space for your belongings. Not only is this stressful, but it can also cause delays in your move. Mitchells Moving Company offers removal storage in Sydenham so that you can store your items securely until you're ready to move them into your new home. With CCTV, alarm systems, codes, and padlocks, you can rest assured knowing that your belongings are always safe.
Primary schools
in Sydenham
Are your little ones starting school soon? There are a range of primary schools within the Sydenham area that could be the ideal fit for their needs.
Barbara Njau English Tuition
St Bartholomews's Church Of England Primary School
Kelvin Grove Primary School
Our Lady & St Philip Neri Roman Catholic Primary School
St John's Church Of England Primary School
Eliot Bank Primary School
Holy Trinity Church Of England Primary School
Adamsrill Primary School
Haseltine Primary School
Perrymount Primary School
St Anthony's Roman Catholic Primary School
George's Primary School
Dalmain Primary School
Dulwich Wood Primary School
Kilmorie Primary School
Kingswood Primary School
Horniman Primary School
Churchfields Primary School
All Saints C Of E Primary School
JG Educate Ltd
Rockmount Primary School
Kingswood Primary School
Cypress Primary School (Upper School)
Fairlawn Primary School
Genius Tuition
Churchfields Primary School
Falcon Education
Worsley Bridge Primary School
Rathfern Primary School
Maths Mad
Orchard Way Primary School
Elfrida Primary School
Balgowan Primary School
St William Of York Catholic Primary School
Athelney Primary School
St Luke's Church Of England Primary School
St Francesca Cabrini Catholic Primary School
Bens Home Tutoring
Goodrich Community Primary School
Monks Orchard Primary School
St Augustine's Catholic Primary School & Nursery
St Anthony's Catholic Primary School
Private Russian Tuition & Translation
John Stainer Primary School
Kip Mcgrath
First Class Learning – Beckenham Learning Centre
South Norwood Primary School
Heber Primary School
St John Baptist Southend Church Of England Primary School
Transport links
in Sydenham
It's easy to travel to and from Sydenham. Discover the transport connections you can take advantage of when living in the area.
Rail
Sydenham Rail Station
Bus stops
The Inn at Emmington
St Marys Church
Bayford Road
Eastwood Close
Moorland Road
Mendip Road
Parkway
Sedgemoor Road
Salvation Army
Avalon Road
Coronation Playing Fields
Somerset Road
Longstone Avenue
Somerville Way
Apple Tree Close
Eastern Avenue
Community Centre
Sydenham School
Chamberlain Avenue
Bower Avenue
Thornecombe House
Bincombe Road
Deacon Road
Longstone Avenue
Charlton Close
Waverley Road
Soans Drive
Sydenham Primary School
Cobden Avenue
Emmott Drive
Croft Medical Centre
Blakelands Avenue
Crabtree Grove
Curzon Grove
Eastwood Close
Gainsborough Drive
Harvest Hill Close
Lydstep Drive
Mayfield Close
Newgale Walk
Solway Close
St Davids Close
Horsepool Hollow
Mill Pond Meadows
Berrington Road
Cowdray Close
St Anthonys Primary School
Marloes Walk
Ledbury Road
Border Road
Charleville Circus
Sydenham Station Kirkdale
St Christophers Hospice
Cricketers Walk
Crystal Palace Park Road
Sydenham Station Westwood Hill
Newlands Park
Peak Hill
Sydenham High School
Sydenham Rail Station
Things to do
in Sydenham
There's lots to love about Sydenham. Here are the top attractions within the area that you can explore – you better start planning!
Restaurants in Sydenham
Local restaurants are a huge draw for people living in Sydenham. Get a taste for the best places to eat within the area.
Gurkhas Restaurant
Nandos
Chefs Delight
Golden City
Kirkdale Fish & Chips
Subway
Hibagon Sushi & Grill
The Dolphin
Tasty Chicken
Tasty Fish Bar
Penge Masala
Supreme Fish Bar
Trattoria Raffaele
Home Taste
Home Taste
Lemon Tree
Bridge House
Jerk Garden
Healthy Options
The Fish Bar
Fantime
Nemo's
Places of worship
in Sydenham
There are a range of places to worship in Sydenham, allowing you to maintain your faith when living in the area.
Grove Centre Church
Church Of The Resurrection
All Saints C of E Church
Holy Trinity Church
Johns C of E Church
Deutsche Ev Kirche
Penge Baptist Church
Our Lady & St Philip Neri Catholic Church
The Salvation Army Church
The New Congregation Of Cherubim Church
Anthony of Padua
St Stephens Church
Greek Orthodox Church
Perry Rise Baptist Church
The Salvation Army Church
The New Testament Church of God (Rehoboth)
Churches & Other Places of Worship
Christ Church
Quakers Religious Society of Friends
Living Springs International Church
Church of the Living God
Michael & All Angels
Avenue Baptist Church
Emmanuel Church West Dulwich
Kingdom Hall of Jehovah's Witnesses
Deeper Life Bible Church
Christ Apostolic Church Balm of Gilead
Unity London
International Zen Association UK
Georges Christ Church St. Pauls
Rock – I Ministries
Virgo Fidelis RC Church
St Pauls C Of E Church
Eleos Charitable Trust
Linh Son Buddist Association
Crystal Palace Community Church
Crystal Palace Community Church
London Spanish Speaking Charismatic Baptist Church
Jubilee Harvest Church
Beckenham Baptist Church
Sacred Heart Convent
St William Of York Church
Dunstan's Parish Church Bellingham
High View
R C C G Faith Chapel
Catford Synagogue
West Norwood Spiritualist Church
St Thomas More Roman Catholic Church
Christchurch United Reformed & Methodist Church Centre
St Edmund Of Canterbury Catholic Church
St George's Parish Church
Christchurch Church of England
International Christ Community Centre
Elim Pentecostal Church
St Matthew's Roman Catholic Church
Beckenham Methodist Church
Beckenham Methodist Church
The Annunciation & St Augustine Catholic Church
Cathedral International
World Harvest
South Norwood Baptist Church
Freedom House for All Nations
The Salvation Army Church
Chatsworth Baptist Church
St Luke's Church
St John Coptic Orthodox Church
Trinity Baptist Church
The Parochial Church Council for All Saints Church
All Saints West Dulwich
St Chad's Church
Lansdowne Evangelical Free Church
Diamonds International Christian Ministries
Shiloh Worship Centre
Christ Embassy Catford
St Laurence Catford
Beulah Family Church
Mersham Road Fellowship
The Salvation Army Church
St Barnabas Parish Hall
New Life Assembly
Anointed Apostolic Church
All Nations Christian Centre Church
Liberty Chapel (Church for All Nations)
The Gospel Faith Mission
I S K C O N South London
St Oswalds Church Hall
Restoration Ministries International
Church of God Seventh Day Sabbath Keeping
The Salvation Army Church & Community Centre
Unique Salvation Ministries
Royalhouse Chapel IMC
St Pauls C Of E Church
Barnabas C of E Church
Living Waters Apostolic Church
Lewisham Seven Day Adventist
Born Again Revival Tabernacle Croydon
Croydon Community Church
New Testament Church of God
Lewisham Islamic Centre
Lukes Church Woodside
The Temple of Truth Church
Elim Pentecostal Church
Cast Your Burden Upon Jesus
Ransom Church of God Universal Fellowship
Catford Assemblies of God Pentecostal Church
R C C G Living Faith House
Antony With St. Silas Nunhead
Dulwich Grove United Reformed Church
Brook Lane Community Church
Refuge Temple
New Creation Evangelistic Ministry
Mary Magdalen R.C Church
The Woodside Baptist Church
The Salvation Army Church
Johns Church
St Simon & Jude Church
Greater Evangelism World Crusade Church
St John The Evangelist East Dulwich
St Andrews Church
Pawsons Road Baptist Church
Peckham Seventh Day
Herne Hill Baptist Church
We regularly work in these areas of South East London