You've just been given the news that you must move house. Whether it's because of a new job, or you're finally upgrading from your student digs, the thought of moving all your belongings is daunting. Not only do you have to pack up everything you own and transport it to a new location, but there's also the hassle of finding a removal company that can be trusted. And then once you've found one, there's the stress of waiting for quotes and trying to figure out who offers the best value for money. Mitchells Moving Company takes all the hassle out of removals in Swanley. We're an experienced removal firm with decades of industry knowledge, so we know how to handle every kind of move. Plus, we offer tailored services so that every customer gets exactly what they need – no more, no less. And we always respect our customers' homes by taking care with packing and transporting their belongings.
If you're looking for the best removals company to help you on moving day in Swanley, call us on 0800 023 4610.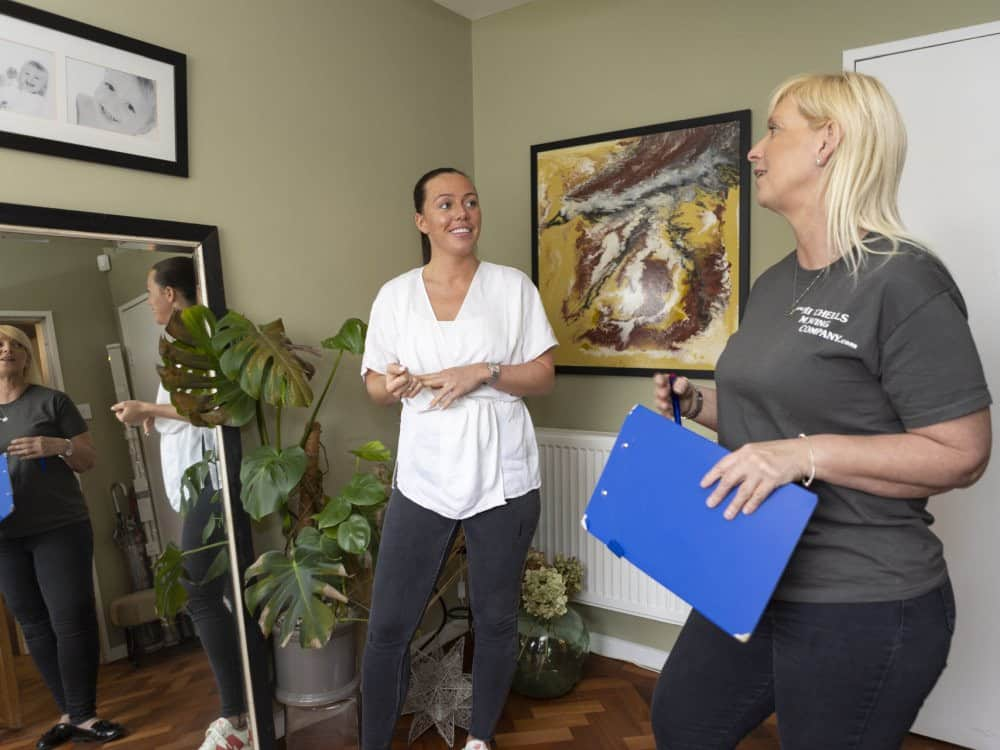 Why choose Swanley?
Swanley is a town situated in Kent, which had a population of just over 16,000 at the 2011 census. The area is convenient for commuters, with Swanley station providing links to central London. There is also easy access to the M25, M20, and A20. One of Swanley's main attractions is the 60-acre Swanley Park, which contains many activities including a picturesque boat lake and a play area. There are five primary schools and one secondary school in Swanley, however there are more options in nearby towns such as Dartford and Sidcup. In terms of entertainment, the Canada Heights international motocross circuit at Button Street in Swanley hosts events for all types of motorcycles. White Oak Leisure Centre is also an enjoyable day out, with water flumes, diving boards, and a gym available. If you are living in Sidcup, you are never far away from something interesting to explore.
How can we help with
removals in Swanley?
Not only is moving house a huge task, but it can also be incredibly expensive. If you make mistakes during the process, it can end up costing you even more money. Mitchells Moving Company provides removals services in Swanley that will take the hassle out of moving. We are experienced professionals who will ensure your move goes smoothly, from start to finish. We provide a full packing service as well as a clearance service, so you can rid your home of clutter before you move. Our services are affordable and reliable – we are here to help you every step of the way.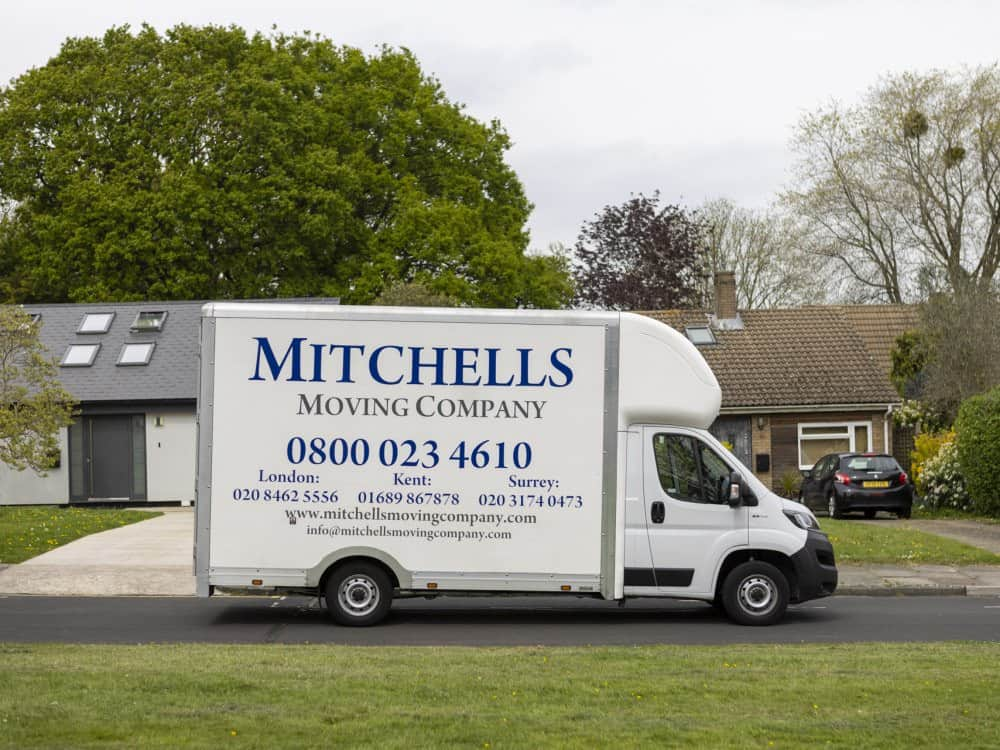 Why choose Mitchells Moving Company
for removals in Swanley?
Mitchells Moving Company has been helping people relocate in Swanley for years. We're a family-owned and operated business, and we take pride in our reputation for providing quality service. We'll handle every aspect of your move so that you can relax and focus on the other things on your plate.

Industry experience dating back to 1980
You've probably heard horror stories of people who have had their furniture and possessions damaged or lost during a move. Leave the hard work to us. We're a family business that has some team member that have been in the removals industry for more than 40 years. We know how to keep your belongings safe and transport them reliably.

Personal communication with customers
We take the hassle out of moving by providing a comprehensive service that covers every detail, from packing your belongings to ensuring they arrive safe and sound at your new home. With our service, you can relax and focus on the excitement of your move.

Start-to-finish services
Start-to-finish services from Mitchells Moving Company means that you don't have to worry about a thing. We take care of everything for you, from end of tenancy cleaning to disposing of your old furniture. You can relax and focus on packing your boxes – we'll take care of the rest.

Modern, detail-oriented processes
It's not easy to move all your belongings from one place to another without something going wrong. Our team has the experience and knowledge to make your house removal as smooth as possible. We use modern techniques and equipment to minimize the risk of damage, and we pack everything meticulously so that it's easy to unload at the new location.
Professional packing
for removals in Swanley
Moving is stressful. Packing up your belongings, living out of suitcases, and trying to do it all by yourself is overwhelming. Not only is moving stressful, but it can also be very expensive. If you don't have the time or manpower to pack and move everything yourself, you can quickly rack up a bill for hiring a moving company. Mitchells Moving Company offers professional packing services in Swanley that will take the stress off your hands. We will pack your belongings quickly and efficiently so that you can live your life without interruption until the day of your move. Plus, our rates are very competitive compared to other moving companies.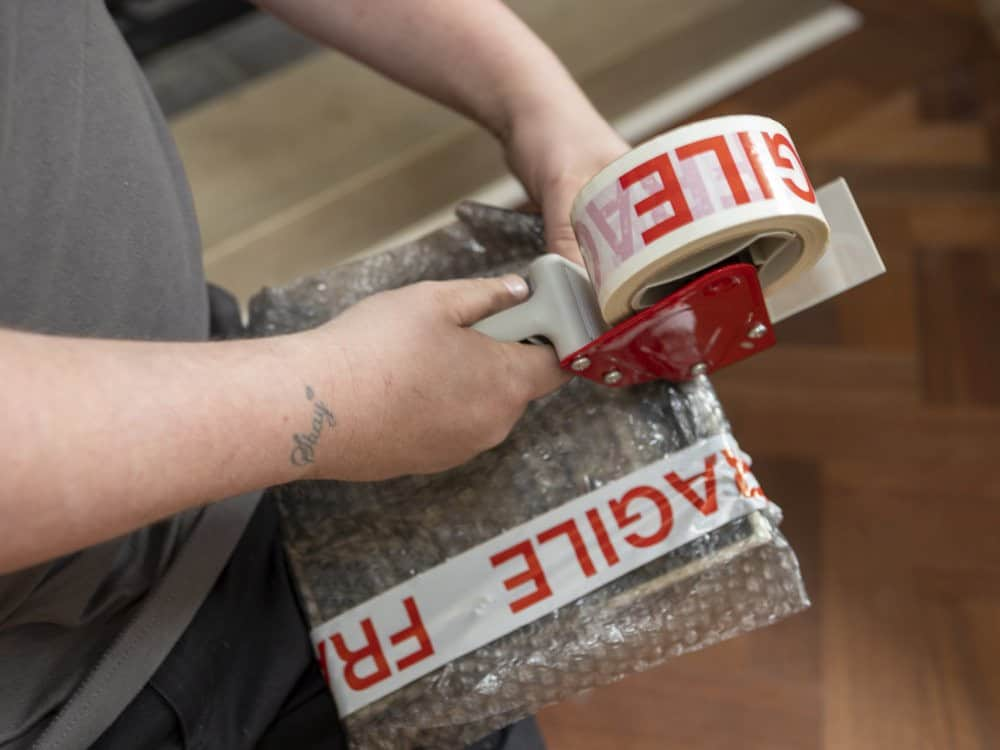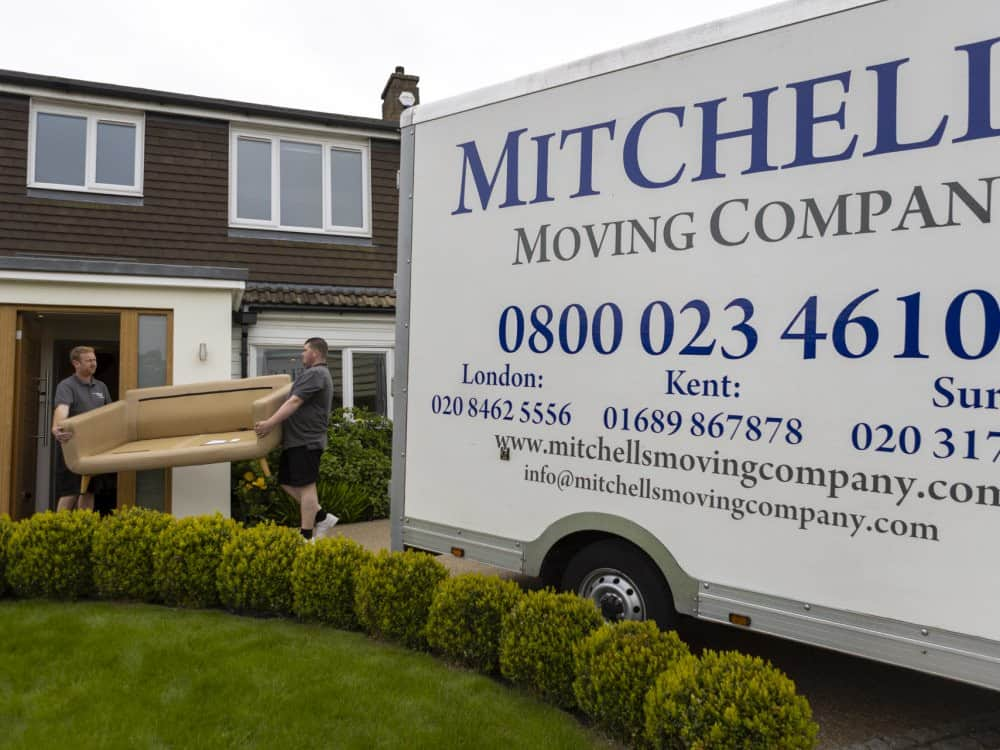 Removal storage
in Swanley
You've just moved into a new home, but you can't move your furniture in until the renovations are done. It's frustrating when you must wait to move into your new home because of renovations. Not only is it an inconvenience, but it also means that you must find somewhere else to store your furniture and belongings. Mitchells Moving Company offers removal storage in Swanley so that you don't have to worry about where to put your things. Our storage spaces are protected by CCTV, alarm systems, codes, and padlocks so that you can be sure that your belongings will be always completely secure.
Primary schools
in Swanley
Are your little ones starting school soon? There are a range of primary schools within the Swanley area that could be the ideal fit for their needs.
Downsview Community Primary School
High Firs Primary School
St Mary's Church Of England Voluntary Aided Primary School
Hextable Primary School
Crockenhill Primary School
St Pauls' Church Of England Voluntary Controlled Primary School
Manor Oak Primary School
St Paul's Cray Church Of England Primary School
Wilmington Primary School
Maypole Primary School
Blenheim Primary School
The Anthony Roper Primary School
Sutton At Hone C Of E Primary School
St Philomena's Primary School
Tiger Tuition Ltd
Tiger Tuition Ltd
Gravel Hill Primary School
Leesons Primary School
St Peter Chanel Catholic Primary School
Horton Kirby Church Of England Primary School
Orchard Primary School
Old Bexley C of E Primary School
Midfield Primary School
Wentworth Primary School
Stone St Mary's C Of E Primary School
Bean Primary School
Poverest Primary School
Perry Hall Primary School
Westgate Primary School
Chelsfield Primary School
Our Lady's Catholic Primary School Dartford
St Paulinus C E Primary School
The Highway Primary School
St Fidelis Catholic Primary School
Mottingham Primary School
St Joseph's Catholic Primary School
North West Kent Tuition Centre
St Stephen's Catholic Primary School
Upton Primary School
MD Tutors
Knockhall Primary School
Orchard Way Primary School
Holy Trinity Lamorbey C Of E Primary School
Holy Trinity Church Of England Primary School Dartford
Selsdon Primary & Nursery School
Longlands Primary School
Marvels Lane Primary School
Gordon Primary School
High Firs Primary School
St Mary's Church of England Voluntary Aided Primary School
St Bartholomew's Catholic Primary School, Swanley
Downsview Community Primary School
Hextable Primary School
Horizon Primary Academy
Secondary schools
in Swanley
Swanley has a range of secondary schools that will provide your children with all the support they need. Explore the local education opportunities within the area.
Transport links
in Swanley
It's easy to travel to and from Swanley. Discover the transport connections you can take advantage of when living in the area.
Rail
Swanley Rail Station
Bus stops
Harrison Drainage
Dairy Scope
Swanley Cottages
Swanley Lane
Bartholomew Way
Beechenlea Corner
Selah Drive
Wisteria Gardens
Railway Station Azalea Drive
Alder Way
Shurlock Avenue
Garrolds Close
The Spinney
Rowan Road
Lesley Close
Leydenhatch Lane
Moreton Close
Walnut Way
Homefield Close
Woodlands Rise
Five Wents
Lullingstone Avenue
Goldsel Road
Rogers Court
Wested Lane
Bonney Way
Walnut Way
Birchwood Corner
Northview
Orchards Academy
St Mary's Road
Cherry Avenue
Lavender Hill
Irving Way
Hart Dyke Road
Leewood Place
Homefield Close
Railway Station Azalea Drive
Swanley Rail Station
Restaurants in Swanley
Local restaurants are a huge draw for people living in Swanley. Get a taste for the best places to eat within the area.
Motties Take Away Food Shops
Blue Harbour Fish Restaurant
Subway
Namaste Swanley!
Raj of India
The Clove Tandoori
Food for Thought
Ali's Plaice Fish & Chip Shop
Rainbow Inn
The Olympic
Beefeater The Bull
The Red Lion
Subway
Mcdonald's
Coach House Restaurant Within Ruxley Manor Garden Centre
The Palace Of India
The Lion
Pied Bull
The Horse & Groom
The Plough Inn
MR Chippy
Marino Fish Bar
The Castle Hotel
TGF Pizza
The Bull Beefeater
The Lullingstone Castle
The Chequers
Namaste Swanley!
Blue Harbour Fish & Chips
The Clove
Tip Top Cafe
Oaks Cafe Deli
The Lamb Inn
Shishly Grill & Meze
Places of worship
in Swanley
There are a range of places to worship in Swanley, allowing you to maintain your faith when living in the area.
Christ Church Centre
Mary the Virgin Parish Church of Swanley
St Peter's
Crockenhill Baptist Church
All Souls Church
St Michaels & All Angels Church
Wilmington Christian Fellowship
St Barnabas C Of E Church
St Barnabas Church
Redeemed Christian Church of God HRMH Ltd
St Andrew's Parish Church
Riverway Seventh-Day Adventist Church
Darent Valley Community Church
Fullness of Christ Ministries
Baldwyns Park Baptist Church
James Church
Temple United Reformed Church
Joseph's R.C Church
St John The Evangelist Church Hall
The Salvation Army Church
Johns Sidcup
Christ Church Dartford
Saxville Methodist Church
The Oak Community Church
Guru Hargobind Sahiv Gurdwara
Andrew's Church
Inter Church Revival
St John Fisher R C Church
All Saints C of E Church
Shalom Care Home
Giggs Hill Church
The Salvation Army Church
Redeemed Christian Church of God, Winners Pavilion
Poverest Rd Baptist Church
RCCG City of David
Christ Lutheran Church
Sisters of Mercy
Dartford Community Church
Mary's Church of England Parish Church
Emmanuel Church Sidcup (Methodist & United Reformed)
Anselm's
St Margaret Of Antioch
Grace Outreach Church
Spital Street Methodist Church
Holy Trinity Church
Gateway Pentecostal Church
Grace Baptist Church Bexleyheath
Days Lane Baptist Church
St Mary Of The Crays R C Church
Sidcup St Lawrence's Roman Catholic Church
Orpington Methodist Church
Christ Church Orpington
Christ Church Orpington
Geddes Place United Reformed Church
St Paulinus Parish Office
St Albans C Of E Church
Orpington Baptist Church
New Community Church
Upminster Baptist Church
Christ Church Sidcup
St James The Great Blendon Church
St Marys Church
Rev B Abayomi-Cole
The Salvation Army Employment Service
Sidcup Baptist Church
St Johns United Reformed Church
Holy Trinity C Of E Church
Chislehurst Y F C Ltd
The Salvation Army Church
Christ Church United Reformed
Bexley Christian Life Centre
R C C G Christ Chapel For All Nations
RCCG Great Power Tabernacle
Dartford Heathside Congregation of Jehovah's Witnesses
North Heath Family Church
Christ Mission Embassy
St John Vianney R C Church
Chelsfield Methodist Church
Holy Innocents R C Church
Trinity Baptist Church
St Edward The Confessor C Of E Church
Walls of Salvation Church
Temple Hill Baptist Church
Christ Church Erith
The Salvation Army Church & Community Centre
St Mary's Catholic Church
St Nicholas Church
NICC
C C C Erith Parish
Christ Light Assemblies UK
Michael & All Angels
Kippington House Management Ltd
St James The Great R C Church
Petts Wood Methodist Church
Our Lady Of The Rosary R C Church
Chislehurst Methodist Church
Holy Redeemer C of E Church
St Margarets Church
St Margarets Church
Mary the Virgin Chalk Church
Coppice Christians
Green Street Green Baptist Church
Trinity Methodist Church & Centre
Brook Lane Community Church
St Edmunds Church Living Well
Patricks Catholic Church
Bishop Jonathan Blake
St John The Evangelist Church
Peters Bexley Heath
Ichthus Christian Fellowship
St Peter's C Of E Church
Queen Street Baptist Church
The Church Centre
Augustines Church (Slade Green)
Paul's Church
Northumberland Heath Baptist Church
St Giles The Abbot
Christ Church Chistlehurst
Northend Baptist Church
Jubilee International Church
Bishop Ridley Church
Holmcroft Church
We regularly work in these areas of Kent