Removals in Shooters Hill
Moving house is stressful. You must pack up all your belongings, find a new place to live, and deal with the hassle of getting everything from Point A to Point B. That's where we come in. Mitchells Moving Company has been helping people move for decades, and we know exactly how to take the stress out of the process. We provide every customer with a tailored quote, ensuring that they get the exact service they need. Plus, we treat your home with care and respect, ensuring that your belongings arrive at your new home safe and sound. Let Mitchells Moving Company take care of everything – from packing your boxes to getting you moved into your new home on schedule. We're here to help make removals in Shooters Hill as easy as possible!
If you're looking for the best removals company to help you on moving day in Shooters Hill, call us on 0800 023 4610.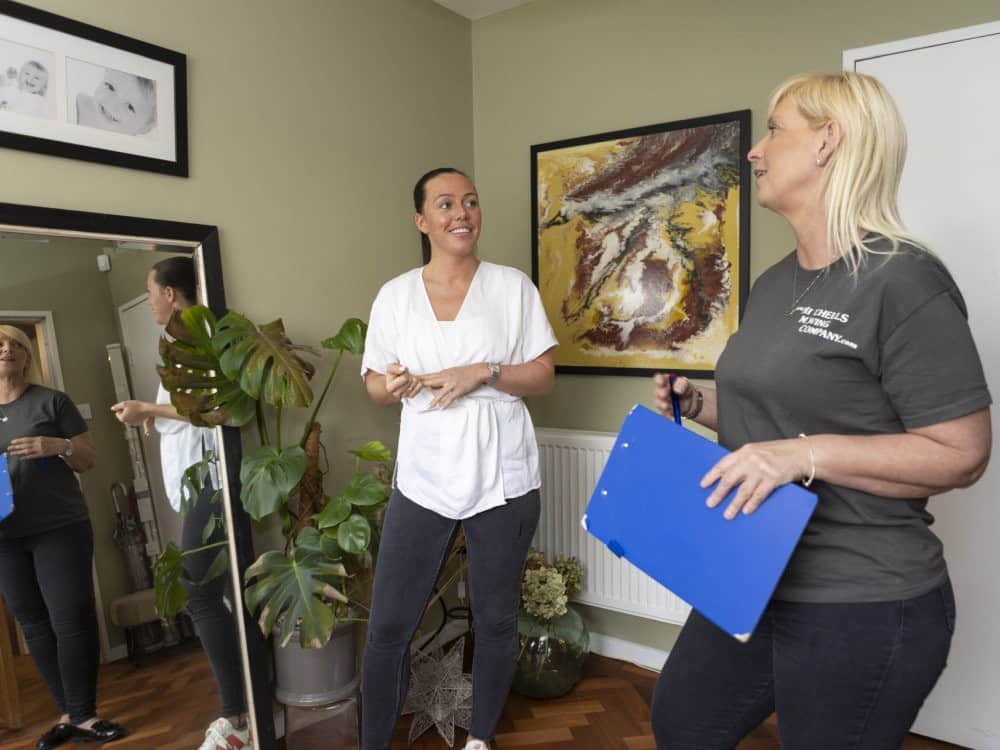 Why choose Shooters Hill?
Located in South East London and the Royal Borough of Greenwich, Shooters Hill is a district with a population of around 13,500. Popular for its close proximity and good transport links to Central London, Shooters Hill is also statistically the second safest place to live in Greenwich, with overall lower crime rates than average for London. There are a number of schools to choose from in the area, including Shooters Hill Sixth Form College, a large college of 1500 pupils which gives students the opportunity to earn the qualifications they need to get into their chosen university. There are plenty of open spaces in the area, Shrewsbury Park is the perfect place to walk the dog or go for a jog. Shooters Hill Golf Club has become highly recommended for the condition of the course and the modern club house, making it one of the most highly recommended courses in South London. There is no shortage of things to do in the area.
How can we help with
removals in Shooters Hill?
The thought of moving house can be daunting. You must think about packing everything up, getting it all to the new house and then unpacking it again. Not to mention the hassle of trying to get rid of any unwanted furniture or clutter in the process. Mitchells Moving Company offers a full range of removals services in Shooters Hill that will take care of everything for you. We provide a packing service, so you don't have to worry about how you're going to get everything packed up safely. We also offer a clearance service so you can get rid of any unwanted furniture or clutter before you move. Our team is experienced and caring – we will do everything we can to make your move as smooth as possible.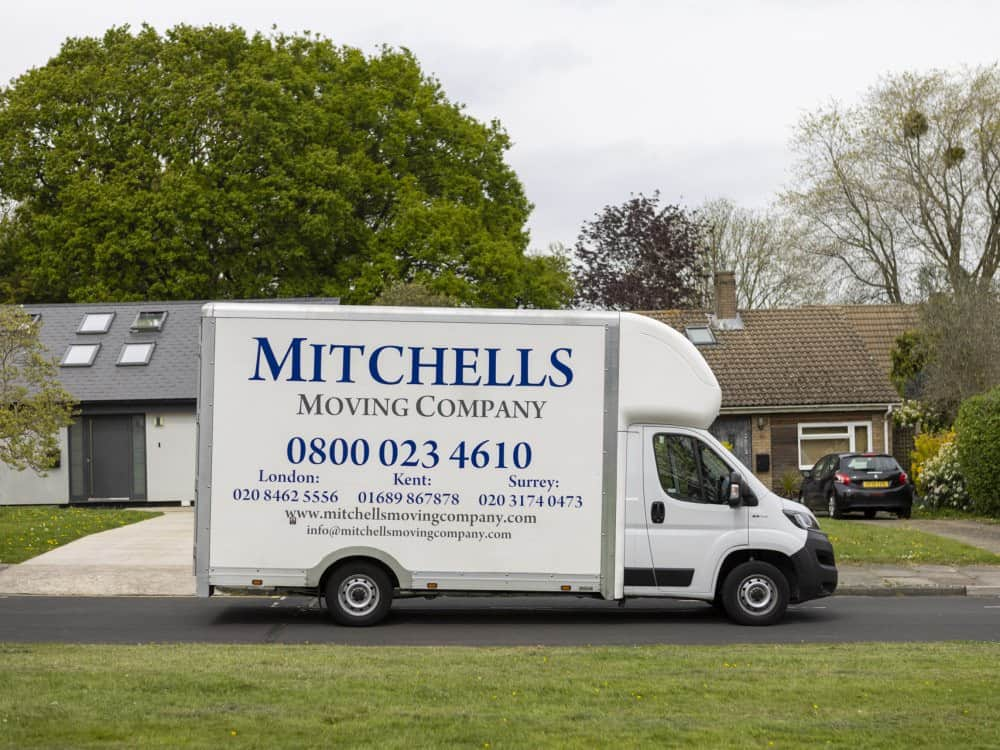 Why choose Mitchells Moving Company
for removals in Shooters Hill?
Mitchells Moving Company is the perfect choice for removals in Shooters Hill. We have years of experience in the industry, so we know how to handle your belongings with care. We also provide a comprehensive range of services, from packing and unpacking to furniture assembly and de-cluttering.

Industry experience dating back to 1980
Moving can be a stressful process, and it's easy to feel like you're taking a risk when entrusting your possessions to a stranger. We're a family business that has some members of staff that has been in the removal industry for more than 40 years. We know what we're doing, and we'll take care of your belongings as if they were our own. Our team is experienced and reliable, so you can relax and know that your move is in good hands.

Personal communication with customers
With our personal communication with each customer, you can be sure that we understand your needs and are working hard to meet them. We'll keep you updated on every step of the process so that you're never left in the dark. You can relax and focus on your move while we take care of everything else.

Start-to-finish services
Leave the hassle of moving house to us. We provide a start-to-finish service that will take care of everything for you. We'll clean up after yourselves when you're done at the old place, transport your belongings safely and securely, and even help you unpack once you've arrived at the new house.

Modern, detail-oriented processes
We understand that moving house is a huge undertaking, which is why we take a detail-oriented approach to every step of the process. From our modern vans and equipment to our team of experienced professionals, we're here to make your move as smooth and stress-free as possible.
Professional packing
for removals in Shooters Hill
Moving is stressful. Packing up all your belongings, getting everything ready for transport, and then actually moving all your stuff to a new home can be overwhelming. It's easy to feel like you're the only one who feels overwhelmed by moving. But really, it's one of the most common stressors people experience. And that's because it's a lot of work! Mitchells Moving Company can take care of all your packing needs so that you don't have to worry about a thing. We have years of experience in the industry and know how to pack your belongings quickly and efficiently so that they arrive at your new home safe and sound. Let us take the stress out of moving for you!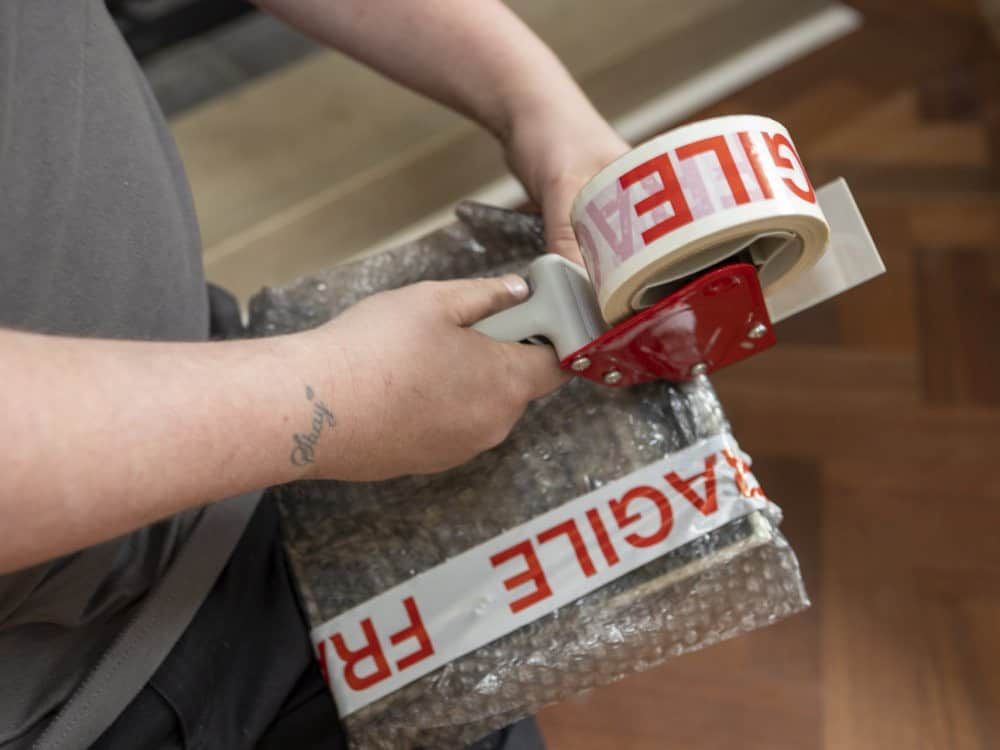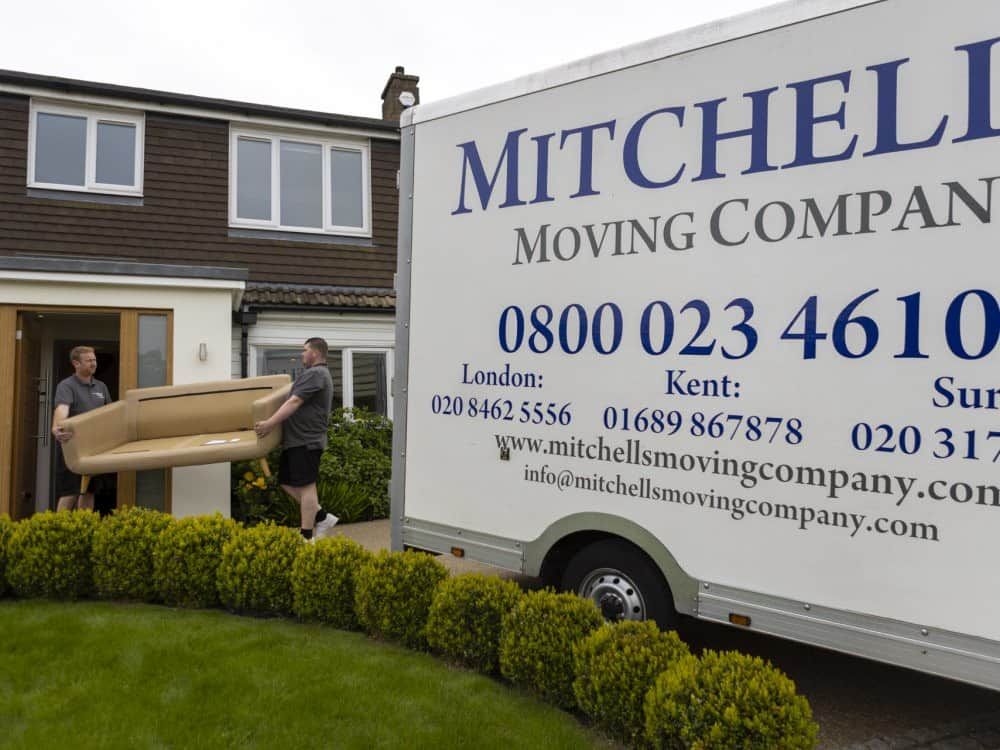 Removal storage
in Shooters Hill
You've just moved into a new place, but you can't move your furniture in until the renovations are done. Not only do you have to deal with the hassle of moving, but now you must find somewhere to store all your belongings too! It feels like every time something good happens, something else comes along to complicate things. Mitchells Moving Company offers removal storage in Shooters Hill so that you can have peace of mind knowing that your items are safe and secure. We have a variety of storage sizes available so that you can choose the one that best suits your needs.
Estate and letting agents
in Shooters Hill
Are you hoping to move to Shooters Hill? These local estate and lettings agents have the expertise to help you find your ideal property within the area.
Goodwin Ellis Property Services Ltd
Truepenny's Estate & Letting Agent
Westmount Lettings Ltd
Robinson Jackson Plumstead & Woolwich Estate Agents
Westmount Lettings Ltd
Beaumont Gibbs Ltd
Target Location
Propertydelight.co.uk
Bennett Mason
Outlook Letting & Estate Agents Royal Docks
Hunters Estate Agents & Letting Agents Sidcup
Mann Sales & Letting Agents Woolwich
Robinson Jackson Eltham Estate Agents
Acorn Welling Estate Agents & Letting Agents
Acorn Estate Agents
Isichei Group Real Estate Ltd
SOL Property Services Ltd
Westmount Lettings Ltd
Heath Estates
Hamptons Estate Agents Blackheath
Hunters Estate Agents & Letting Agents Surrey Quays
Waymour & Parr Ltd
Kinleigh Folkard & Hayward
John Payne Estate Agents
Remax Real Estate Agents London
Parris Residential
Home2u
Hunters Estate Agents & Letting Agents Bromley & Chislehurst
Hunters Estate Agents Lee
Drewery Properties Consultant
Strickland & Co Estate Agents
Henry Wiltshire International – Royal Docks
The Property Manager
Carlton Property Services
Mann Sales & Letting Agents Lewisham
Anthony Martin
Landlord Winner
Ellis & Co Bethnal Green Estate and Letting Agents
the-property-cloud.co.uk
Madison Brook International
Homes24Seven
Alex Neil Estate Agents
Conveyancing solicitors
in Shooters Hill
The local conveyancing solicitors are here to help with your move to Shooters Hill. Allow them to minimise the hassle within the buying and selling process so that you can focus on looking forward to your move.
A & C Solicitors
E Thomas & Co
Gordon & Thompson Ltd
Cook Taylor Woodhouse
Rivington Solicitors Ltd
Oasis Solicitors
Beverley Morris & Co
Amphlett Lissimore
Gordon & Thompson Ltd
Gough Clinton & Broom
UK Law Advisor
Kidd Rapinet / Miller Evans & Co Solicitors
Grant Saw Solicitors
Legend Solicitors
Mitaly Dey
Spencer Lockwood Conveyancing
Taylor Rose MW Bexleyheath
Spencer Lockwood Conveyancing
Woolsey Morris & Kennedy Solicitors
Kidd Rapinet LLP
Khans Solicitors
RG Law
Baynards Solicitors
M T A Solicitors
Marsons Solicitors
Pinney Talfourd Solicitors
MetroLaw Solicitors
Lawstore Conveyancing
Adam Bernard Solicitors
Law Lane Solicitors
Augustine Clement Solicitors
Law & Lawyers Solicitors
K L R Solicitors
Julia & Rana Solicitors
Premium Law Solicitors
Safdar Iqbal
Amphlett Lissimore a QualitySolicitors Firm
Wellsprings Solicitors
Solicitors' Inn
Blacks Legal
Cain Associates
Norman H Barnett & Co
Braund & Fedrick
T G Baynes Solicitors
Thomas Boyd Whyte
J H Hart & Co
Cunningtons LLP
Docklands Solicitors LLP
Lifetime Legal
Waterstone Solicitors
Milestone Solicitors
Woodgrange Solicitors
Addison & Khan Solicitors
Access Conveyancing
C N C Searches Ltd
K Jameel & Co Solicitors
Wellers Law Group LLP
Curzon Green Solicitors
West Ham Solicitors
Lifetime Legal
Russell-Cooke Solicitors
Alexander JLO
Amphlett Lissimore
Gans & Co Solicitors LLP
Taylor Rose MW London Bridge
I. Solicitors
Farani Taylor Solicitors
V M D Solicitors
Batchelors Solicitors
Pishon Gold Solicitors
J H Hart & Company Solicitors
Sternberg Reed
S S Basi & Co
Sherfields Solicitors
Thackray Williams LLP
UK Lawyers
Farani Taylor
P J H Solicitors
Thamina Solicitors Ltd
Aletta Shaw Solicitors
WATTS Lifestyle & Homes LLP
Cunningtons Solicitors
Towis Solicitors
Exons
Amphlett Lissimore
Phoenix Wills
Britannia Solicitors
Strube & Co
Manak Solicitors
Daily Move
Anwar Law Solicitors
Legal Direct
Nigel Broadhead Mynard
Ewan & Co Solicitors
Cook Taylor Woodhouse
Taylor Rose MW Brixton
Metro Law Solicitors
Hall & Co Solicitors
Levi Solicitors LLP
Milestone Solicitors
L & A Agency Services Ltd
Glazer Delmar Solicitors
Cavendish Legal Group
Bowling & Co
omegasearches.com/
Haque & Hausmann Solicitors
Delphine Philip Law Ltd
Prime Law Solicitors Ltd
Wellers Law Group LLP
Avery Emerson Solicitors
Cooks Taylors Woodhouse Solicitors
Lifetime Legal
Matthew James Solicitors
Archstone Solicitors
Eden Vale Solicitors
Orobosa Solicitors
Lloyds Clifford Solicitors
Ratna & Co
Manak Solicitors
Lords Solicitors LLP
Ducat Law
BTMK Solicitors
Primary schools
in Shooters Hill
Are your little ones starting school soon? There are a range of primary schools within the Shooters Hill area that could be the ideal fit for their needs.
Christ Church Church Of England Primary School Shooters Hill
Deansfield Primary School
Gordon Primary School
Plumcroft Primary School
Eglinton Primary School
Timbercroft Primary School
Notre Dame Catholic Primary School
Greenslade Primary School
St Thomas More Catholic Primary School
St Margaret's Church Of England Primary School
Henwick Primary School
St Mary's Catholic Primary School
Nightingale Primary School
Bishop Ridley Church Of England V A Primary School
Cherry Orchard Primary School
St Peter's R C Primary School
Eltham Church Of England Primary School
South Rise Primary School
Mulgrave Primary School
St Stephen's Catholic Primary School
Charlton Manor Primary School
Haimo Primary School
First Class Learning Maths & English Tuition
Heronsgate Primary School
Woodhill Primary School
Ealdham Primary School
Rockliffe Manor Primary School
Thorntree Primary School
St Mary's Magdalene Primary School
Cardwell Primary School
Conway Primary School
St Patrick's Catholic Primary School
Alderwood Primary School
Our Lady of Grace Catholic Primary School
Hook Lane Primary School
Gallions Mount Primary School
Bannockburn Primary School
Wingfield Primary School
Sherington Primary School
Wind Rush Primary School
Invicta Primary School
Fossdene Primary School
Our Lady of the Rosary Catholic Primary School
St Margaret's Lee C Of E Primary School
Mottingham Primary School
Middle Park Primary School
Brooklands Primary School
Days Lane Primary School
Progressions Tutoring Services
Wyborne Primary School
Transport links
in Shooters Hill
It's easy to travel to and from Shooters Hill. Discover the transport connections you can take advantage of when living in the area.
All Saints Church (SE18)
Brent Road (SE18)
Well Hall Road Broad Walk
Shooters Hill Road Baker Road
Cantwell Road
Eaglesfield Road Shooters Hill
Flaxton Road Voce Road
Shrewsbury Lane Occupation Ln
Shrewsbury Lane Foxcroft Road
High Grove Voce Road
Memorial Hospital
Shooters Hill The Bull
Old Royal Military Academy
Oxlea Meadow
Oxleas Wood Woodlands Farm
Red Lion Lane
Royal Garrison Church
Eaglesfield Road
Academy Rd Shooters Hill Rd
Shooters Hill Rd Well Hall Rd
St Josephs Church Shooters Hill
Eglinton Road Well Hall Road Dunblane Road
Well Hall Road Dunblane Road
Warland Road
Welling Way Rochester Way
Rochester Way Welling Way
Whitworth Road
Woolwich Common Shooters Hill
Old Royal Military Academy
Ha Ha Road
Restaurants in Shooters Hill
Local restaurants are a huge draw for people living in Shooters Hill. Get a taste for the best places to eat within the area.
Roca Mangal
Ruchita Bengali Cuisine
New Tung Kong
El Mojito's
Hooked Traditional Fish & Chips
Chef's House
Benjo's Ltd
Spice Hut
New Yak & Yeti
Spice Island
Sabaj Tandoori
Spice Island
Capital Noodle Bar
Tudor Barn Eltham
The Falcon Harvester
Chatkhara
Charcoal Express
Lucky Rainbow
Five Rivers Grill & Restaurant
Viet Baguette Ltd
Eltham Yeti Restaurant
Lale Restaurant
Bengal Spice
Yi Wah
Places of worship
in Shooters Hill
There are a range of places to worship in Shooters Hill, allowing you to maintain your faith when living in the area.
St Joseph's R C Church
The Rock Family Church
Europe for Christ Mission
Trinity Methodist Church & Centre
St John Fisher & St Thomas More R C Church
R C C G Victory Centre
C & S St. Michaels Church
Shree Kutch Satsang Swaminarayan Temple
Elim Pentecostal Church
Full Gospel Entime Ministries
Eltham Park Baptist Church
The Believers Misson Church of God
Lord Thy Deliverer Ltd
The Slade Evangelical Church
RCCG-The Anchor For All Souls
Christchurch Centre
Churches & Other Places of Worship
New Testament Church of God
St Peter The Apostle Church
Global Minsters Association
Ramgarhia Skih Temple
South East Hindu Association
St Mary Magdalene Church
R C C G Christ Chapel For All Nations
The Plumstead Community SDA Church
St Johns Church
C.C.G Restoration House
Holy Trinity Church
Bishop Ridley Church
Woolwich Sikh Temple
Woolwich Evangelical Church
Eltham Green Community Church
Blackheath & Charlton Baptist Church
Our Lady Of Grace Church
Thomas' Church
River of Love
New Testament Gospel Church
Church of Christ the King
New Testament Charlton Church
Christian Pentecostal Mission International
St John Fisher R C Church
Welling United Reformed Church
James Church (C of E) Kidbrooke
Days Lane Baptist Church
New Wine International
Victory Bible Church International
Christ Royal Assembly
Sunfields Methodist Church
Mount Horeb International Christian Centre
Christ Apostolic Church Dove House
St Stephens R C Church
The Salvation Army Church
Greenwich Hindu Temple
Potter's House Christian Church
Ichthus Christian Fellowship
Nicholas Church
Michael's Church
Wellspring Pentecostal Church
Welling Evangelical Free Church
Christ The Saviour Community Greek Orthodox Church
Holy Redeemer C of E Church
St John's The Evangelist C Of E Church
Bishop Jonathan Blake
Our Lady Of The Rosary R C Church
St John The Evangelist Church
St Michael & All Angels Church
Andrew's (C of E) Church
The Salvation Army Church & Community Centre
NICC
Goodnews Haven
St Marys R C Church
New Life Christian Fellowship
Ichthus New Life
St Marys R C Church
Church of Jesus Christ of Latter Day Saints
Greenwich Peninsula Chaplaincy
Chislehurst Y F C Ltd
Mottingham Methodist Church
Kings Church
Lee Bible Study Centre
The Christ Rock Ministries
Redeemed Christian Church Of God – Winners Sanctuary
Christ Church East Greenwich
St Edward The Confessor C Of E Church
Our Lady Help Of Christians R C Church
Christ Chapel
Lee Green United Reformed Church
Emmanuel Pentecostal Church
Davids R C Church
Augustine's Church
Emmanuel Church London
Jubilee International Church
London Sivan Kovil
Michael & All Angels Church
St Benet Catholic Church
Bexley Christian Life Centre
Holy Trinity C Of E Church
Margaret's Lee
St Josephs
St Thomas More Catholic Church
St John The Evangelist Church Hall
Living Waters Apostolic Church
Harvel Crescent Spiritualist Church
St James The Great Blendon Church
St Peter's C Of E Church
Court Farm Evangelical Church
Peters Bexley Heath
Quaystone Church
Our Lady Star Of The Sea R C Church
Devonshire Drive Baptist Church
Brook Lane Community Church
Johns Sidcup
Sidcup Baptist Church
New Community Church
Lewisham Church of Christ
C E Church Of The Good Shepherd
Eagles Gathering International Ministry
South Street Baptist Church
The Old Royal Naval College Chapel
House of Mercy
Trinity Baptist Church
Christ Church Sidcup
City Chapel
Lewisham Methodist Church
St Anne's R C Church
Stephens & St. Marks Church Lewisham
Elmstead Baptist Church
St Alfege Church
St John Vianney R C Church
Praise Embassy
St Saviour's R C Church Lewisham
Bestway International Christian Centre
Sidcup St Lawrence's Roman Catholic Church
RCCG Overcomers Assembly
Redeemed Christian Church of God, Winners Pavilion
Lewisham Islamic Centre
Grace Baptist Church Bexleyheath
Patricks Catholic Church
Hither Green Baptist Church
Geddes Place United Reformed Church
Manmin Church (Church of All Nation) Ltd
George's Parish
Christ Mission Embassy
Lewisham Seven Day Adventist
Trinity Vineyard Church
St Mark's United Reform
Greats Centre