Moving house is a huge task. It can be expensive, time-consuming, and stressful. You shouldn't have to go through all of this alone. And you don't have to – Mitchells Moving Company is here to help! We're a professional removals company with decades of experience in the industry. We know how to handle every type of move, and we'll take care of everything for you so that you can relax and focus on your new home. With our tailored removal services in Peckham, we can provide everything you need for a seamless move. From packing supplies to transportation and storage, we've got you covered. Plus, we'll always treat your home with the utmost respect – it's why our customers keep coming back to us time and time again!
If you're looking for the best removals company to help you on moving day in Peckham, call us on 0800 023 4610.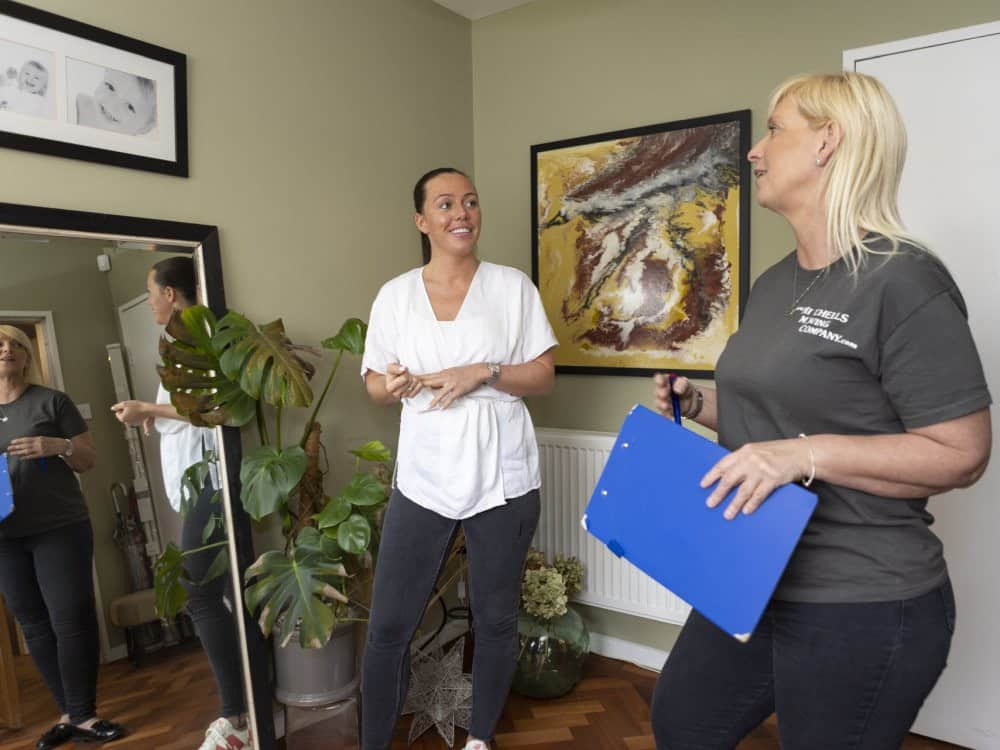 Why choose Peckham?
Peckham is a large district of South London located within the London Borough of Southwark, home to around 70,000 people. In the centre of the area you will find Rye Lane, which has various pubs, restaurants and bars for you to choose from offering all sorts of cuisine from Taiwanese to West African. Just off the main road, you will find the Peckhamplex cinema, with multiple bars nearby, this is how many residents choose to spend their evening. The Aylesham Centre is home to multiple clothing and shoe stores for you to browse in your spare time. For those who like to keep active, there are multiple gyms and outdoor spaces in the Peckham such as Peckham Rye Park and Common, which has an adventure playground, gardens, and football pitches available to the public, so you will not be short of ways to keep the whole family entertained.
How can we help with
removals in Peckham?
Moving home can be a daunting task, especially if you must do all the packing and clearing yourself. It's hard enough moving house without having to worry about packing up all your belongings and getting rid of the extra stuff. Mitchells Moving Company offers a full removals service in Peckham that will take care of everything for you. We provide a packing service, so you don't have to worry about a thing, as well as a clearance service to help you get rid of any unwanted items. Our team is experienced and professional, so you can relax and let us take care of everything.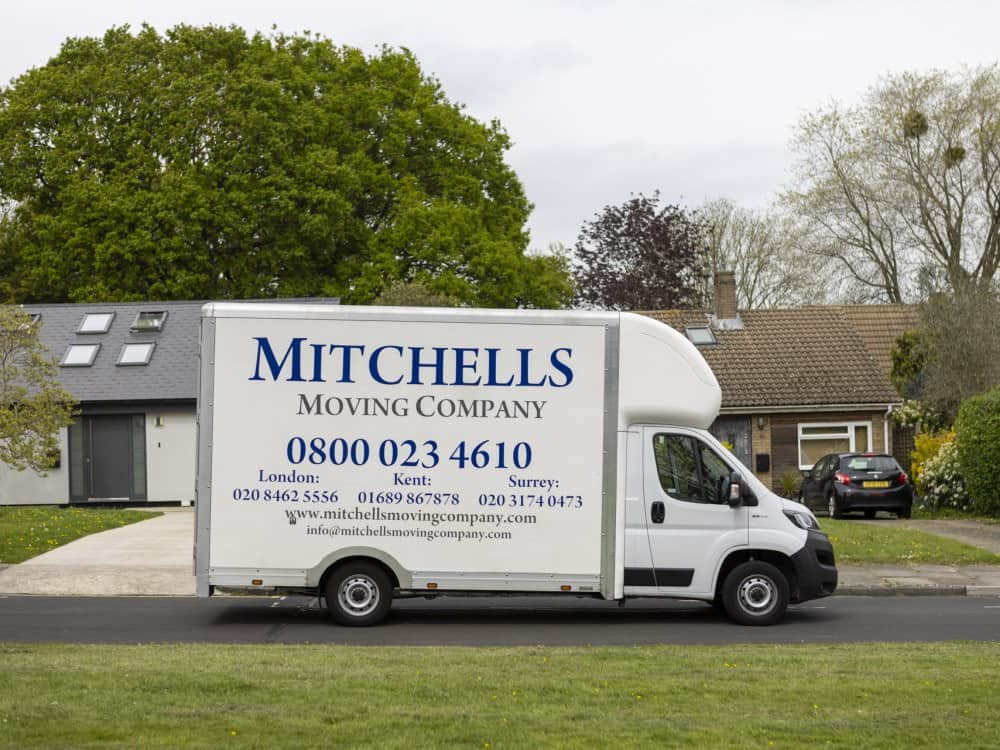 Why choose Mitchells Moving Company
for removals in Peckham?
Choosing Mitchells Moving Company for removals in Peckham will take the stress out of your move. We're a professional, reliable company with years of experience in domestic moves. We'll handle everything for you, from packing up your belongings to getting them safely to your new home.

Industry experience dating back to 1980
It's hard to trust just anyone with your possessions. You need a removal company with experience dating back decades, who knows the best ways to keep your belongings safe. Our family business has members of staff that have been providing removals for more than 40 years. We have the experience and knowledge necessary to keep your belongings safe and transport them reliably.

Personal communication with customers
You have a lot on your plate with moving – finding a new place, packing up your old home, getting everything ready for the move itself. We take care of communication with customers so that you can focus on the move itself. You'll have one point of contact throughout the entire process, and we'll be there to answer any questions or concerns you may have.

Start-to-finish services
Moving house is stressful enough without having to worry about finding the right people to help with your move. Start-to-finish services from Mitchells Moving Company means that you can relax and know that everything is taken care of. We'll handle the entire move for you, from start to finish, so that you can focus on what's important – your new home.

Modern, detail-oriented processes
Our modern, detail-oriented processes make moving house easy. We have a team of experienced professionals who will handle your move with care and ensure that everything goes smoothly. We use the latest vans and equipment to make sure your belongings are safe and secure, and our packing method ensures that everything arrives in perfect condition at your new home.
Professional packing
for removals in Peckham
Moving can be a very stressful experience, especially if you have to pack all your belongings yourself. Packing up your home can take weeks and it's hard to live out of suitcases. Mitchells Moving Company offers professional packing services that will take the stress off your hands. Our packers come to your home the day before the move and will quickly and efficiently pack your belongings. Working with us will eliminate your stress and allow you to live your daily life right up until the move.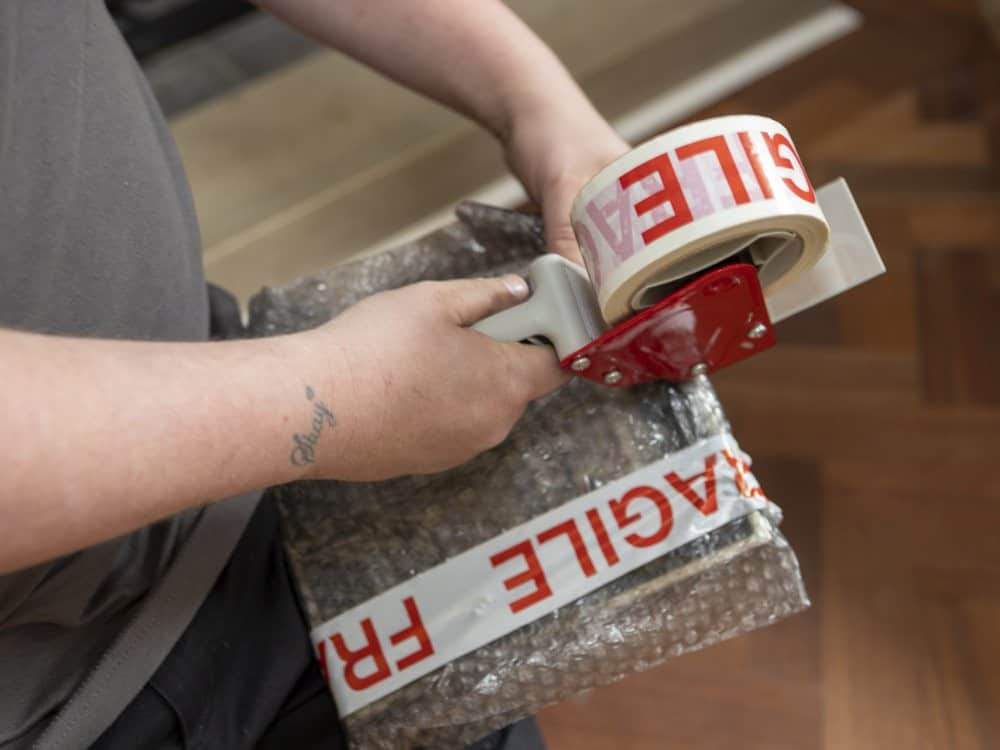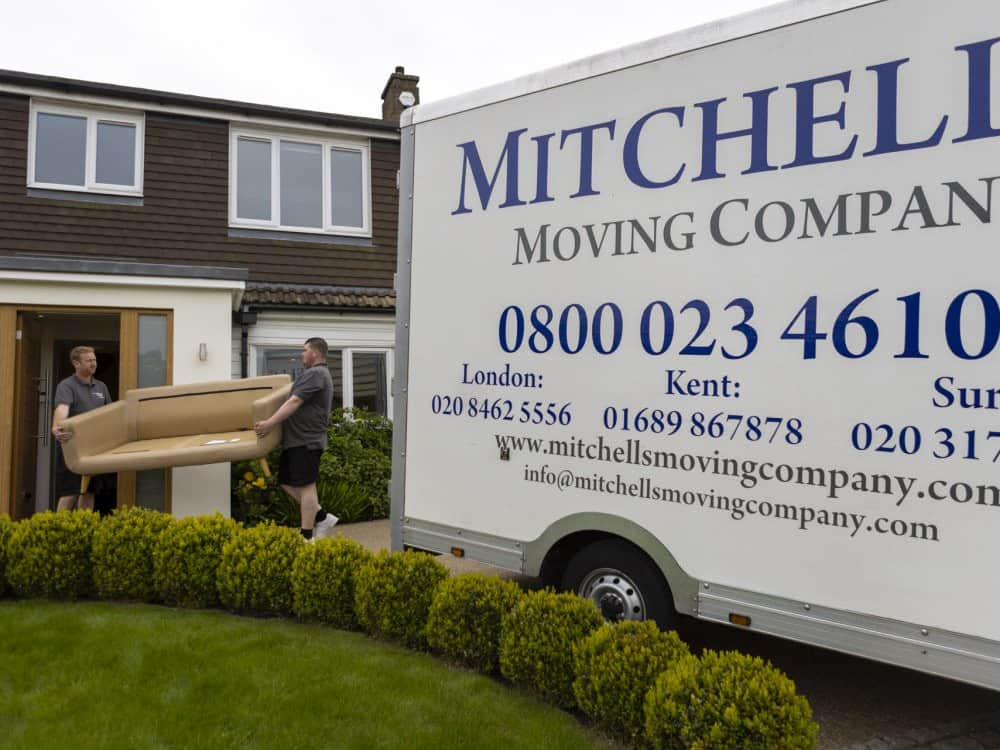 Removal storage
in Peckham
Have you found yourself needing somewhere to store your items? Perhaps your new home is having renovations before you can move your furniture into it, or you're downsizing and need some storage space… With Mitchells Moving Company, you can rent a storage space for any amount of time for the size you require. Protected with CCTV, alarm systems, codes, and padlocks, you can trust that your belongings will be completely secure at all times.
Estate and letting agents
in Peckham
Are you hoping to move to Peckham? These local estate and lettings agents have the expertise to help you find your ideal property within the area.
Barnard Marcus Estate Agents
Hunters Estate Agents & Letting Agents Camberwell
Acorn Peckham Estate Agents
Kinleigh Folkard & Hayward
Hunters Estate Agents & Letting Agents Surrey Quays
Winkworth Estate Agents
Fish Need Water
Robinson Jackson
Haart Estate Agents
Acorn Estate Agents & Letting Agents in London Bridge
Truepenny's Property Consultants Ltd
Alex Neil Estate Agents
Roy Brooks Ltd
Foxtons
Martin & Co London Bridge Letting & Estate Agents
Oppida
Haart Estate Agents
Ellis & Co Bethnal Green Estate and Letting Agents
Alex Neil Estate Agents
Lynn Greenfield Property Services
Right Estate Agents Brixton
Trotters Estates
Residential Realtors
Citidel Properties
Acorn Estate Agents Ltd
Kinleigh Folkard & Hayward
321 ICS Estate Agents
Winkworth
Williams Lynch
Gordon & Co Tower Bridge Estate Agents
Orlando Reid Clapham Estate Agents
Barnard Marcus Estate Agents
Hunters Estate Agents & Letting Agents Greenwich
William Finch Ltd
Henry Wiltshire International – Nine Elms
Kallars
Dexters
Felicity J Lord Estate Agents
Chestertons Tower Bridge
Conveyancing solicitors
in Peckham
The local conveyancing solicitors are here to help with your move to Peckham. Allow them to minimise the hassle within the buying and selling process so that you can focus on looking forward to your move.
A W H Solicitors
Gans Solicitors
Families united
Atlantic Solicitors
I. Solicitors
Bestway Solicitors
David Tagg & Co
Glazer Delmar Solicitors
Charles Hill & Co Solicitors
Swaby Clarke & Norris Solicitors
Oak Solicitors Ltd
House Conveyancing
Capital Conveyancing
Lakshmy Mridula Notary Public
Sandhu & Shah
Which Solicitor – The Solicitors Information Service
Volks Hedleys Solicitors
Spencer Lockwood Conveyancing
Taylor Rose MW Brixton
Grant Saw Solicitors
Kidd Rapinet / Miller Evans & Co Solicitors
Malcolm & Co Solicitors LLP
Taylor Rose MW London Bridge
Gans & Co Solicitors LLP
Spencer Lockwood Conveyancing
Anthony Gold
Hall & Co Solicitors
Curzon Green Solicitors
Waterstone Solicitors
Mary Monson Solicitors
Phew Conveyancing
Lifetime Legal
LEA Multiservices Ltd
Kidd Rapinet LLP
Khans Solicitors
Pinney Talfourd Solicitors
Walter Saunders
Beverley Morris & Co
Taylor Rose MW
Baker Law
Wainwright & Cummins LLP
Bishopsgate Law
Farani Taylor
Anthony Gold Solicitors
Ashley Wilson Solicitors LLP
Lifetime Legal
Moneywise Conveyancing
HBC Conveyancing
Thamina Solicitors Ltd
Docklands Solicitors LLP
Levi Solicitors LLP
Anthony Gold
Veale Wasborough Vizards
Augustine Clement Solicitors
Maunsell Bower
Lisa's Law Solicitors
BTMK Solicitors
Hunters Law LLP
Wilford Smith Solicitors
Connaught Law Ltd
Eden Vale Solicitors
Greenways Law
Giambrone Law
Conveyancing Data Provider Experts
Lloyds Clifford Solicitors
Legend Solicitors
Lifetime Legal
Russell-Cooke Solicitors
Notary Public London – Stephen Yiu
Amy & Co Solicitors
Conveyancing Calculator
Alexander JLO
Law Lane Solicitors
Banks Kelly Solicitors
Mitchell Simmonds Solicitors
Osmond & Osmond
Daily Move
Freemans Solicitors
Mitaly Dey
Syed Shaheen Solicitors
Express Conveyancing
Raymond Saul & Co
Primary schools
in Peckham
Are your little ones starting school soon? There are a range of primary schools within the Peckham area that could be the ideal fit for their needs.
John Donne Primary School
St James The Great Roman Catholic Primary School
St Francis R C Primary School
Harris Primary Free School Peckham
St Mary Magdalene Church Of England Primary School
Camelot Primary School
Oliver Goldsmith Primary School
Hollydale Primary School
LMagic Sports Tuition Project
Bellenden Primary School
Pilgrims' Way Primary School
St John's & St Clement's Church Of England Primary School
St George's Church Of England Primary School
Kender Primary School
Phoenix Primary School
Cobourg Primary School
Private Tuition
Ilderton Primary School
Edmund Waller Primary School
Brunswick Park Primary School
John Stainer Primary School
Goose Green Primary & Nursery School
Crawford Primary School
Ivydale Primary School
Surrey Square Primary School
Michael Faraday Primary School
Lyndhurst Primary School
The Enlighten Academy
Southwark Park Primary School
Bessemer Grange Primary School
St James's Hatcham Church Of England Primary School
John Ruskin Primary School & Language Classes
Robert Browning Primary School
Townsend Primary School
Rotherhithe Primary School
English Martyrs Roman Catholic Primary School
St Paul's Church Of England Primary School
St Saviour's Church Of England Primary School
Ashmole Primary School
Heber Primary School
St John The Divine Church Of England Primary School
Reay Primary School
Sir Francis Drake Primary School
St Joseph's Catholic Primary School
Loughborough Primary School
Charlotte Sharman Primary School
St John's Walworth Church Of England Primary School
Grange Primary School
Victory Primary School
Camelot Primary School
Harris Primary Free School Peckham
Transport links
in Peckham
It's easy to travel to and from Peckham. Discover the transport connections you can take advantage of when living in the area.
Rail
Peckham Rye Rail Station
Bus stops
Peckham Rye Station
Blenheim Grove
Queens Road Peckham Station
Bird In Bush Road
Bonar Road
Carlton Grove
Caroline Gardens
Chadwick Road
Choumert Road
Clayton Road (SE15)
Clifton Way
Commercial Way Peckham Hill
The Aylesham Centre
Heaton Road
Old Kent Road Ilderton Road
Malt Street
Manor Grove (SE15)
Peckham Bus Station
Peckham Library
Peckham Park Road
Peckham Post Office
Peckham Road
Penarth Street
Hanover Park
Southampton Way
Southampton Way Estate
St George's Way
Wagner Street
Waite Street
Harris Academy Peckham
Bird In Bush Road Peckham Hill
Restaurants in Peckham
Local restaurants are a huge draw for people living in Peckham. Get a taste for the best places to eat within the area.
Sultan Beirut
Pimento Leaf
Chick Chicken
Banh Mi's Mien Tay
Burger King
Tiwa 'N' Tiwa
Peri Peri Chicken
KHF
Arnero
Pizza Planet
DDA
Ewenla Lounge
Kitchen House
K F C
Nando's
Daphanie's
Hong Kong Garden
Tiffin Choice
Kafun
Steamer
Jenny's Burgers
McDonald's
Tonkotsu
Places of worship
in Peckham
There are a range of places to worship in Peckham, allowing you to maintain your faith when living in the area.
Rock of Redemption Church
Rye Lane Baptist Chapel
True Christian Bible Church
Freedom Centre International
Peckham Methodist Church
Divinely Called Ministries
Churches & Other Places of Worship
Universal Church of the Kingdom of God
St John's Church
Peckham Rye Baptist Tabernacle
Prayer Temple International Ministry
World Harvest Christian Centre
Beneficial Christ Church
Christ Church Peckham
Reality of Grace Ministries International
International Christ Community Centre
Christ Apostolic Church Mount Zion International
God's Solution Centre
The Everlasting Arms Ministries
Christ Apostolic Church Revival Centre
The Salvation Army Church
The Latter-Rain Outpouring Revival Church
St George's Church Camberwell
Grace Outreach Church
St Mary Magdalene C Of E Church
The Salvation Army Church & Community Centre
Wilfrid's Catholic Church
Baptist Church
Antony With St. Silas Nunhead
St Catherine's Church Hatcham
Church of God Seventh Day Sabbath Keeping
New Life Assembly
Walworth Methodist Church
The Kingdom Church
St Christophers C of E Church
St Peters C Of E Church
Churches & Other Places of Worship
Calvary Temple United Pentecostal Church
New Testament Church of God
R C C G Victory House
Matthew's Church
Living Flames
Agnes Church
Olivet Baptist Church
Glory & Power Pentecostal Church
R C C G Living Faith House
RCCG Overcomers Assembly
Herne Hill United Church Methodist Reformed
Saviour's Church
St Peter & The Guardian Angels R C Church
Sureway International Christian Ministries
St John the Divine Church
Impact Evangelical Ministry
Celestial Church of Christ
Haddon Hall Baptist Church
James Bermondsey
New Christianity Michael Church
St Philip & James R C Church
Eleos Charitable Trust
St Pauls Parish Office
Elim Pentecostal Church Brockley
St John's C Of E Church
Scalabrini London
St Barnabas Parish Hall
Trinity Vineyard Church
The Brook Place
Bermondsey Methodist Church
The Salvation Army Church
New Covenant Apostolic Christ Church
The Temple of Truth Church
Rosary Catholic Church
Mary Magdalen R.C Church
Sacred Heart Convent
New Covenant Gospel Church
Christchurch United Reformed & Methodist Church Centre
Peter's Brockley
New Cross Road Baptist Church
Metropolitan Tabernacle (Spurgeon'S)
St Thomas More Roman Catholic Church
St Pauls Church
Crossway United Reformed Church
Most Holy Trinity Roman Catholic Church
The Ministry
New Testament Assembly
St John's Church
Norwegian Church & Seamans Mission
Our Lady Of Assumption R C Church
Gracious Ministries International
Celestial Church of Christ
Christ Church C Of E Church
Devonshire Drive Baptist Church
Marks Church
Unity London
Deptford Methodist Church
North Lambeth Parish
Herne Hill Baptist Church
Jamyang Buddhist Centre
Universal Church of the Kingdom of God
Shaftesbury Christian Centre
Barbara Otchere Ministries
International Life Gate Chapel
Harvest Mission Outreach
Lambeth Mission
Petra Church UK
St Patrick's Roman Catholic Church
Church Of Our Lady Of Immaculate Conception
Manmin Church (Church of All Nation) Ltd
Trinity Congregational Church
St Francis De Sales
The St George Martyr
Deeper Life Bible Church
ROK Chapel
Church Court Chambers
London Spanish Speaking Charismatic Baptist Church
Rev John Cowling
South Street Baptist Church
International Zen Association UK
Greenwich Sda
New Testament Church of God
Church of God-in-Christ Calvary
Brixton Unitarian Christian Church
Universal Pentecostal Church
Springfield Methodist Church
High View
Congregation of Jacobs Synagogue
St Edmund's Catholic School
Precious Blood RC Church
Andrews Church Parish Office
London Diamond Way Buddhist Meditation Centre
Apostolic Church
Paul's Shadwell
Stockwell Baptist Church
St Anne's R C Church
Paul's Brixton
Quakers Religious Society of Friends
Church Of The First Born
Church of the Living God
Christ Apostolic Church Balm of Gilead
London Sivan Kovil
St William Of York Church
West Norwood Spiritualist Church
St Mark's United Reform
Rock – I Ministries
St Olave Hart Street
Living Springs International Church
The Light & Life Full Gospel Fellowship
Quaystone Church
Lambeth Palace
Deutsche Ev Kirche