Moving house is a huge task, and it can be difficult to know where to start. Not only is moving house a lot of work, but it can also be very expensive. If you make mistakes or choose the wrong company, you could end up paying a lot more than you need to. Mitchells Moving Company is the removal firm for you! Our decades of industry experience allow us to offer seamless removal services in Nunhead, providing everything our customers could need. Every service is tailored to our customers – every quote is individual, and we treat your home with utmost care and respect.
If you're looking for the best removals company to help you on moving day in Nunhead, call us on 0800 023 4610.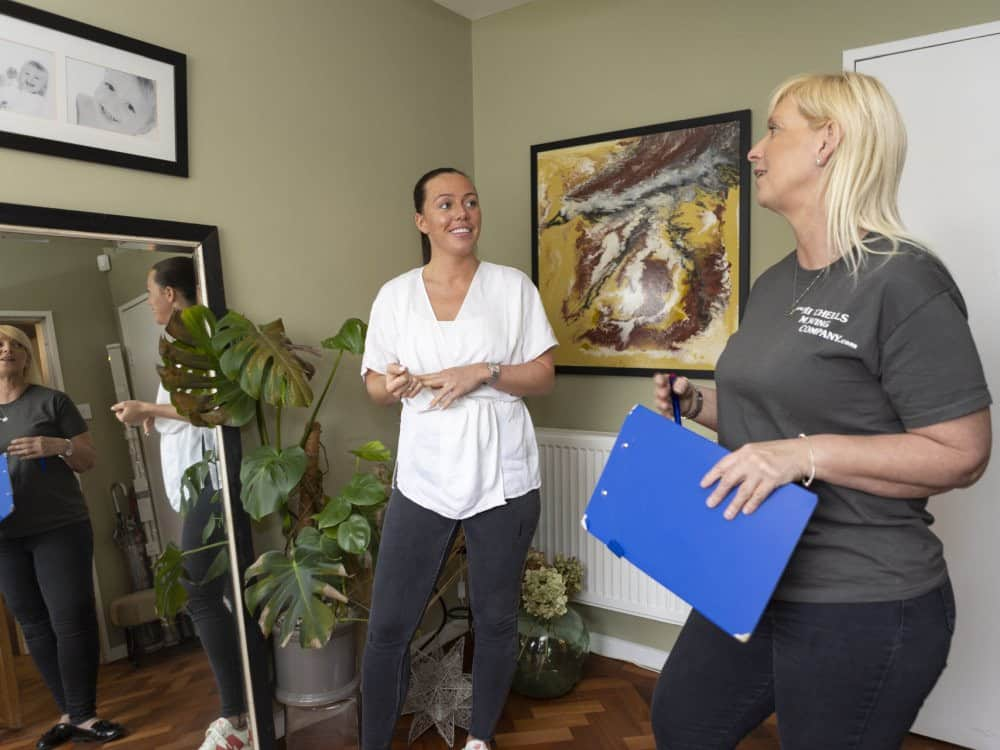 Why choose Nunhead?
Nunhead is a residential neighbourhood of South London located within the London Borough of Southwark. It has a population of approximately 16,000 people. Evelina Road passes through the centre of Nunhead and its train station, and this road is home to many of the pubs and restaurants of the area. The Beer Shop London can be found here, and this is a popular spot for locals with its craft beers and cosy setting. The area also has multiple green spaces for all the family to enjoy, including Telegraph Hill Park which has a pond and skate park for the whole community to enjoy. It also hosts Telegraph Hill Market every Saturday, which has a wide range of local produce and offers a chance to get to know other residents. Nunhead is an area that is well suited to families and people of all ages.
How can we help with
removals in Nunhead?
Moving is a huge undertaking, and it can be difficult to know where to start. Not only is moving a physically and emotionally demanding process, but it can also be incredibly expensive. Unless you have friends or family members who are willing and able to help, you're likely going to need to hire professionals. Mitchells Moving Company offers removals services in Nunhead that will take care of everything for you – from packing your belongings securely to disposing of any unwanted items. We understand that moving can be stressful, so we work hard to make the process as smooth and easy as possible for our clients.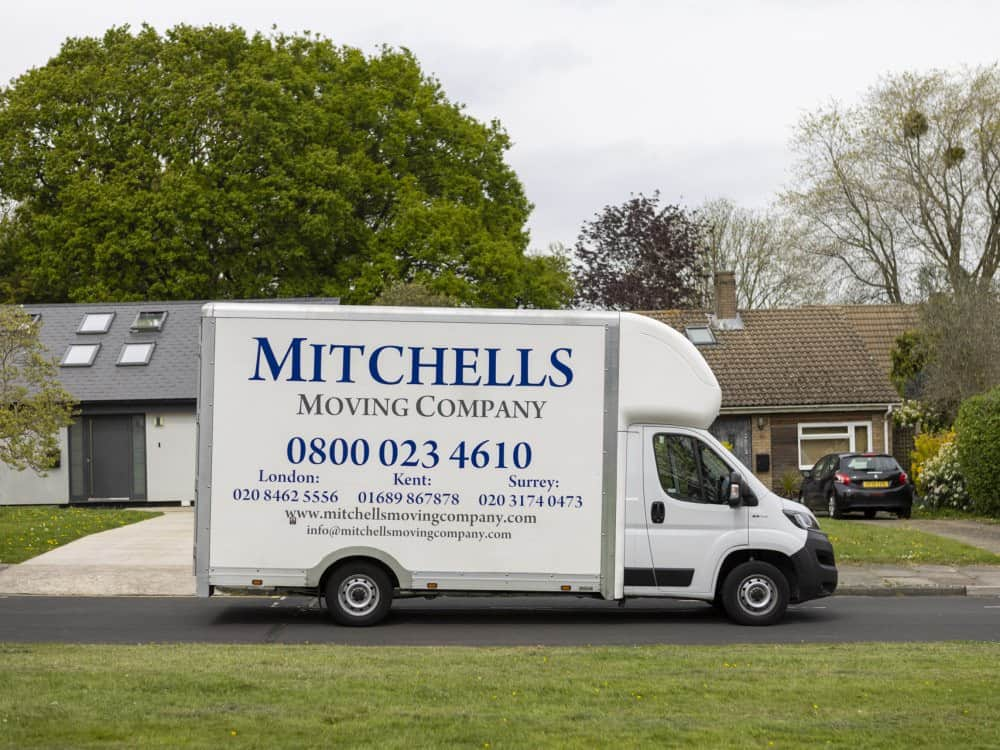 Why choose Mitchells Moving Company
for removals in Nunhead?
Mitchells Moving Company is here to help take the stress out of your move. We're a professional removals company with years of experience in the industry. We know how to get your move done quickly and efficiently, so you can relax and enjoy your new home.

Industry experience dating back to 1980
It's hard enough moving, but it can be even harder when you must worry about the safety of your belongings. We understand how important your belongings are to you, which is why we offer a wide range of removal services that are tailored to meet your specific needs. Some of our team members have over 40 years of experience in the industry, so you can trust us to handle your belongings with care.

Personal communication with customers
Moving is stressful. Packing up all your belongings and getting them to your new home can feel daunting. We take the hassle out of moving by providing a comprehensive service that covers every step of the process, from packing to delivery, and keeps you in the loop. With our reassurance and effective communication, you can focus on the excitement of your move.

Start-to-finish services
Moving house is stressful enough without having to worry about the extra hassle of finding a good cleaner and getting them booked in. Start-to-finish services from our company means that you can relax and know that all your bases are covered. We'll take care of everything for you so that when it comes time for your move, you're free to focus on the more important things.

Modern, detail-oriented processes
Our team of professional movers will take care of everything for you. We use modern methods and vans that are specifically designed for moving houses. We have support vehicles on hand in case you need them, and we're even able to move large items without any trouble. Plus, we pack methodically so that everything is easy to find when we reach our destination. Let us take the stress out of moving for you!
Professional packing
for removals in Nunhead
Moving is stressful. There's so much to do and it feels like there's never enough time. Packing your belongings can be one of the most time-consuming and frustrating parts of moving. You could spend weeks packing up your home by yourself. Working with a professional packing company will take the stress off your hands. Mitchells Moving Company will send professional packers to your home to pack your belongings quickly and efficiently. This will allow you to live your daily life right up until your move without any stress.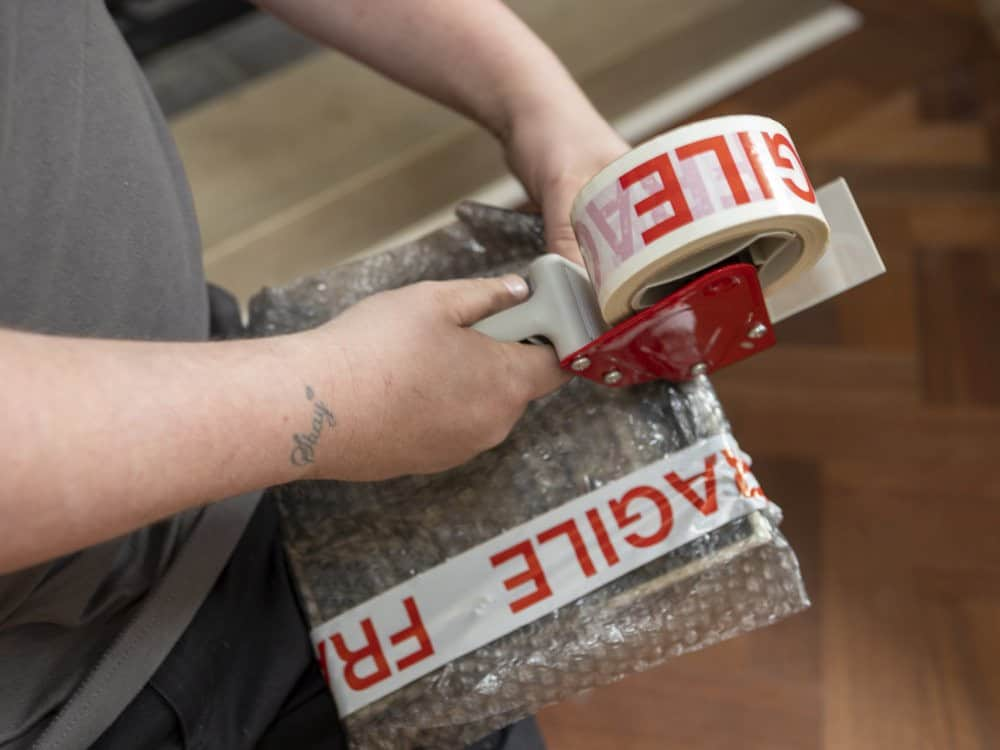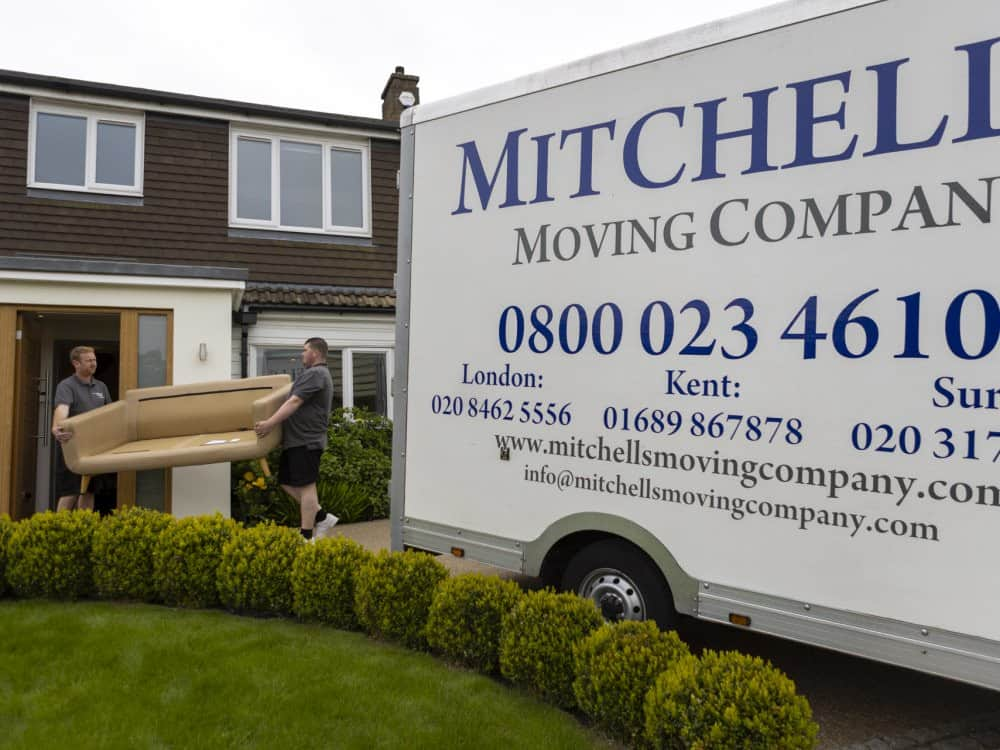 Removal storage
in Nunhead
You've just moved into a new place, but you can't move your furniture in until the renovations are done. It's frustrating when you must wait to move into your new home because of renovations. Not only is it an inconvenience, but it also means that you must find somewhere else to store all your belongings in the meantime. Mitchells Moving Company offers removal storage in New Cross so that you can store your items safely and securely until you're ready to move them into your new home. With CCTV, alarm systems, codes, and padlocks, you can rest assured knowing that your belongings are well taken care of.
Primary schools
in Nunhead
Are your little ones starting school soon? There are a range of primary schools within the Nunhead area that could be the ideal fit for their needs.
Hollydale Primary School
St Mary Magdalene Church Of England Primary School
Ivydale Primary School
John Donne Primary School
John Stainer Primary School
Bellenden Primary School
Edmund Waller Primary School
St John's & St Clement's Church Of England Primary School
St Francis R C Primary School
EIM Tutors
Kender Primary School
St Mary Magdalen's Catholic Primary School
Pilgrims' Way Primary School
Camelot Primary School
St James's Hatcham Church Of England Primary School
Goose Green Primary & Nursery School
St James The Great Roman Catholic Primary School
Harris Primary Free School Peckham
Goodrich Community Primary School
St Francesca Cabrini Catholic Primary School
Heber Primary School
Dalmain Primary School
LMagic Sports Tuition Project
Fairlawn Primary School
Oliver Goldsmith Primary School
Gordonbrock Primary School
Lucas Vale Primary School
Ashmead Primary School
St Anthony's Catholic Primary School
&art
St Stephen's Church Of England Primary School
Ilderton Primary School
Horniman Primary School
Bessemer Grange Primary School
Phoenix Primary School
Lyndhurst Primary School
Grinling Gibbons Primary School
St William Of York Catholic Primary School
The Enlighten Academy
St George's Church Of England Primary School
Private Tuition
Cobourg Primary School
St Joseph's Catholic Primary School
George's Primary School
Deptford Park Primary School
JG Educate Ltd
Sir Francis Drake Primary School
Crawford Primary School
Southwark Park Primary School
Transport links
in Nunhead
It's easy to travel to and from Nunhead. Discover the transport connections you can take advantage of when living in the area.
Rail
Nunhead Rail Station
Bus stops
Nunhead Station
Barset Road
Hollydale Road
Ivydale Road Linden Grove
Kimberley Avenue
Limesford Road
Linden Grove
Nunhead Green
Peckham 7th Day Adventist Church
Pomeroy Street
Rye Hill Park
Solomon's Passage
St Mary's Road Nunhead
Stuart Road
Gibbon Road
Harris Girls' Academy
Dundas Road
Restaurants in Nunhead
Local restaurants are a huge draw for people living in Nunhead. Get a taste for the best places to eat within the area.
Na-Pura Restaurant
The Habit
Jerkiz
Astar Fish Bar
New Golden Wok
28 Well Hung
T U P I
Marina
Babette
Peckham Bazaar
Two Sisters Tandoori
Mr Bao
Issa Vibe
Jamaica Flavour
The Ivy House
Pix
Miss Tapas
Cravings La Carreta Uk Ltd.
Jamaica Flavour
Jenny's Burgers
Taco Queen
Flamin Mangal Ltd
Places of worship
in Nunhead
There are a range of places to worship in Nunhead, allowing you to maintain your faith when living in the area.
The Salvation Army Church
St Thomas Nunhead
The Lighthouse Chapel International
Peckham Seventh Day
Beneficial Christ Church
St Mary Magdalene C Of E Church
Antony With St. Silas Nunhead
Peckham Rye Baptist Tabernacle
CP Ministries UK Casa De Pan
True Christian Bible Church
Universal Church of the Kingdom of God
St Catherine's Church Hatcham
Freedom Centre International
R C C G Living Faith House
Churches & Other Places of Worship
Amott Baptist Church
Peckham Methodist Church
International Christ Community Centre
New Life Assembly
St John The Evangelist East Dulwich
Rye Lane Baptist Chapel
Elim Pentecostal Church Brockley
The Latter-Rain Outpouring Revival Church
Rock of Redemption Church
Christ Faith Tabernacle
Mary Magdalen R.C Church
God's Solution Centre
St John's Church
World Harvest Christian Centre
Eleos Charitable Trust
Prayer Temple International Ministry
Mountain of Fire & Miracles Ministries
Sacred Heart Convent
The Salvation Army Church & Community Centre
Christ Church Peckham
Christ Apostolic Church Revival Centre
Dulwich Grove United Reformed Church
Peter's Brockley
Church of God Seventh Day Sabbath Keeping
Jesus Sanctuary Ministries
Grace Outreach Church
The Everlasting Arms Ministries
Ultimate Power Assembly Ltd
The Lord's Chosen Charismatic Revival Ministries
Divinely Called Ministries
New Testament Church of God
Olivet Baptist Church
Unity London
Living Flames
The Salvation Army Church
RCCG Overcomers Assembly
Reality of Grace Ministries International
Christchurch United Reformed & Methodist Church Centre
New Cross Road Baptist Church
St Thomas More Roman Catholic Church
Grove Chapel
The Ministry
Celestial Church of Christ
Liberty Christian Fellowship
Christ Apostolic Church
Gracious Ministries International
Redeemed Christian Church of God
Trinity Vineyard Church
International Zen Association UK
Christ Apostolic Church Mount Zion International
St Barnabas Parish Hall
Giles Church
Our Lady Of Assumption R C Church
Devonshire Drive Baptist Church
The Well Community Church
St William Of York Church
Christ Apostolic Church Balm of Gilead
St George's Church Camberwell
Deutsche Ev Kirche
Matthew's Church
St Philip & James R C Church
The Temple of Truth Church
The Salvation Army Church
St Saviour's R C Church Lewisham
Georges Christ Church St. Pauls
Baptist Church
The Kingdom Church
St Pauls Church
New Creation Evangelistic Ministry
St Mark's United Reform
Stephens & St. Marks Church Lewisham
Sureway International Christian Ministries
St Peter & The Guardian Angels R C Church
Amen Church of Christ
Elim Pentecostal Church
Lewisham Methodist Church
Agnes Church
Grove Centre Church
Glory & Power Pentecostal Church
Lewisham Church of Christ
London Spanish Speaking Charismatic Baptist Church
Unique Salvation Ministries
Calvary Temple United Pentecostal Church
Walworth Methodist Church
Herne Hill Baptist Church
High View
Greater Evangelism World Crusade Church
St Christophers C of E Church
Rosary Catholic Church
St Peters C Of E Church
R C C G Victory House
St Laurence Catford
Hither Green Baptist Church
New Christianity Michael Church
Perry Rise Baptist Church
Catford Synagogue
Living Waters Apostolic Church
Holy Trinity Church
St Alfege Church
Our Lady Star Of The Sea R C Church
New Testament Church of God
Scalabrini London
James Bermondsey
St Edmund's Catholic School
St John the Divine Church
Church Of The Resurrection
West Norwood Spiritualist Church
Impact Evangelical Ministry
Freedom House for All Nations
Emmanuel Church West Dulwich
St John's Church
Norwegian Church & Seamans Mission
Manmin Church (Church of All Nation) Ltd
Celestial Church of Christ
Haddon Hall Baptist Church
Petra Church UK
Margaret's Lee
Trinity Congregational Church
Quaystone Church
The New Testament Church of God (Rehoboth)
Barbara Otchere Ministries
The Old Royal Naval College Chapel
St Pauls Parish Office
Church Of Our Lady Of Immaculate Conception
St John's C Of E Church
Catford Assemblies of God Pentecostal Church
The Brook Place
The Parochial Church Council for All Saints Church
Bermondsey Methodist Church
All Saints West Dulwich
Harvest Mission Outreach
Universal Church of the Kingdom of God
Greenwich Peninsula Chaplaincy
St Stephens Church
Metropolitan Tabernacle (Spurgeon'S)
Most Holy Trinity Roman Catholic Church
Christ Church C Of E Church
Brixton Unitarian Christian Church
ROK Chapel
Church Court Chambers
Universal Pentecostal Church
Crossway United Reformed Church
Restoration Ministries International
St Francis De Sales
Brixton Hill Islamic Centre
Congregation of Jacobs Synagogue
The St. Luke's Mission Initiative
R C C G Faith Chapel
Our Lady & St Philip Neri Catholic Church
Marks Church
St Patrick's Roman Catholic Church
Dunstan's Parish Church Bellingham
Church of Jesus Christ of Latter Day Saints
All Saints Church
City of Peace Community Church
All Saints C of E Church
Lambeth Mission
St Marys R C Church
We regularly work in these areas of South East London