Moving house is a daunting task. There are so many things to think about, from the packing to the actual move itself. It's easy to feel overwhelmed when you're planning a house move. You must worry about finding a new home, getting your belongings packed and transported safely, and then unpacking everything again at the other end. Mitchells Moving Company can take care of everything for you. We're experts in removals in Newington, with decades of experience in the industry. We'll tailor our services to your needs, providing everything you need for a smooth transition between homes. We'll respect your belongings and your home during the move, ensuring that everything goes as smoothly as possible
If you're looking for the best removals company to help you on moving day in Newington, call us on 0800 023 4610.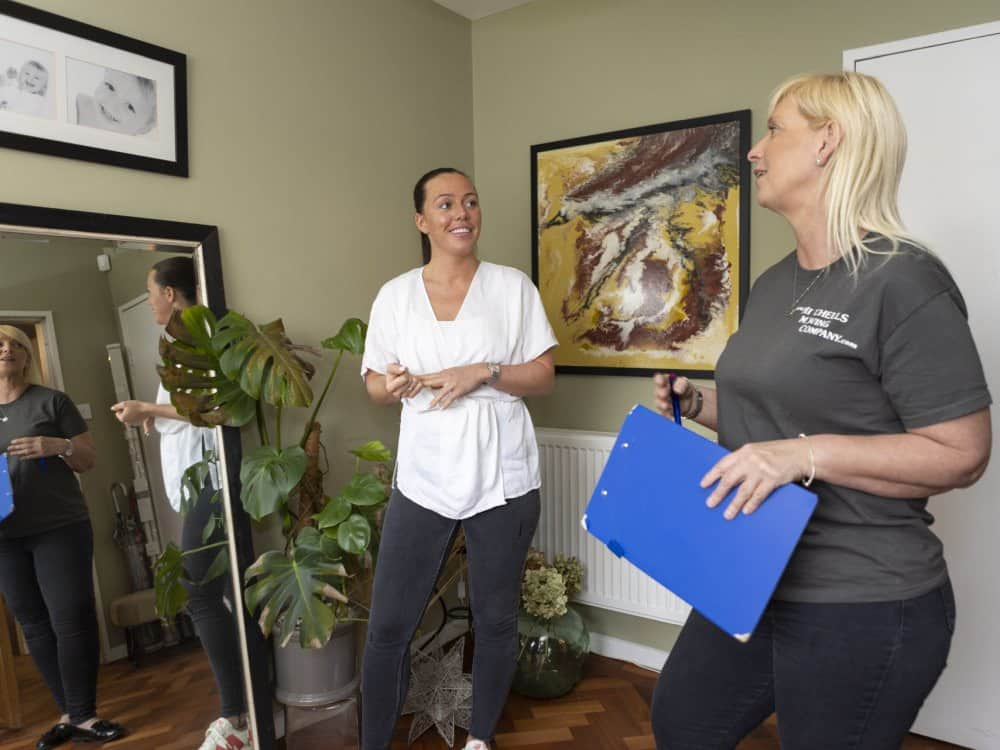 Why choose Newington?
Newington is a district of South London with a population of around 14,000 people and is located in the London Borough of Southwark. The area is popular as it is located between Waterloo and London Bridge, and is within close proximity to the centre of the city. Within walking distance of multiple underground stations, and with a number of restaurants, pubs and bars nearby, there is plenty to see and do in the area. Mercato Metropolitano is a popular open air market that offers a wide range of street food from all over the world, as well as a selection of cocktails. You will also find the Ministry of Sound nightclub nearby, hosting large events on a weekly basis with some of the world's most well-known DJs. Newington is also home to London South Bank University, which has modern facilities and a bustling student community, making the area popular amongst young people.
How can we help with
removals in Newington?
Moving is a huge task, and it can be hard to know where to start. There are so many things to think about when you're moving – what to pack, how to get your belongings from one place to another, and what to do with all the extra stuff you don't need any more Mitchells Moving Company is here to help. We provide a full range of removals services in Newington that will take care of everything for you. We'll pack your belongings for you, transport them safely and securely, and dispose of any unwanted items. Let us make your move easy – call us today for a free quote!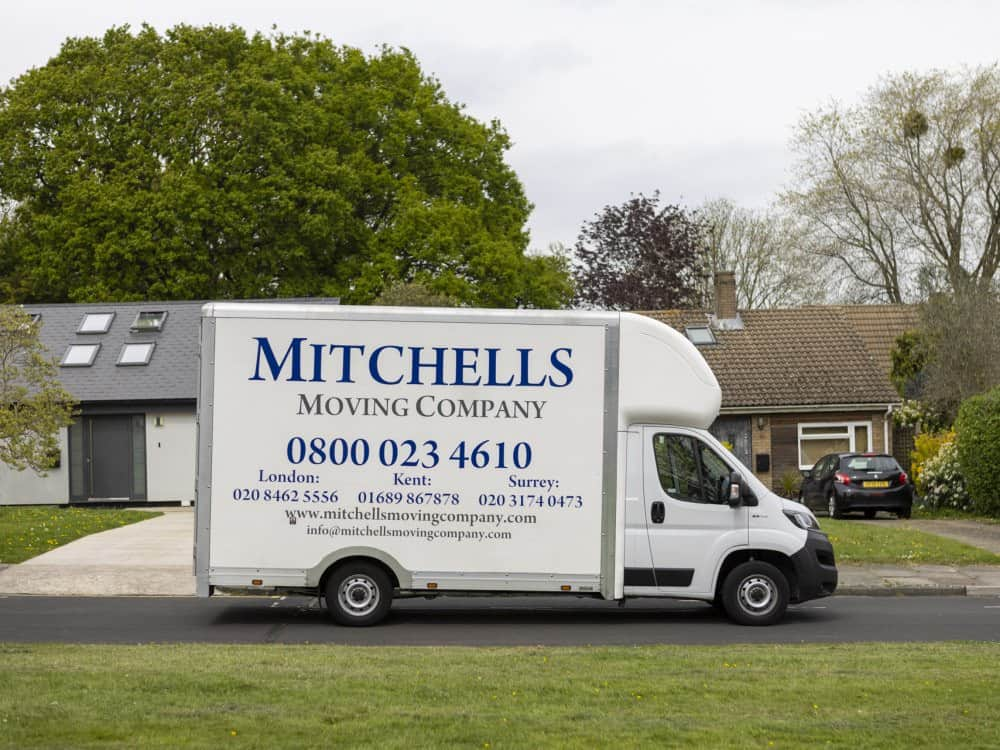 Why choose Mitchells Moving Company
for removals in Newington?
Mitchells Moving Company is a professional removal company that has been operating for years. We have the experience and expertise to take care of everything for you so that you can relax and enjoy your move. We offer a range of services including packing, unpacking, storage, and more.

Industry experience dating back to 1980
Moving can be stressful enough without having to worry about the safety of your belongings. You need a removal company you can trust, and that's where we come in. some of our staff have over 40 years of experience in the industry, so you can rest assured that your belongings are in safe hands. We use only the best materials and equipment, and our team is experienced and qualified in removals.

Personal communication with customers
We're here to help take the stress out of your move. We provide comprehensive service that will take care of everything for you so that you can relax and focus on what's important- your new home! Plus, we offer reassurance and security so that you know your removal process is in good hands.

Start-to-finish services
Start-to-finish services from our company means that you can relax and know that your move is in good hands. We'll take care of everything for you, from packing your belongings to unpacking them at the other end. Plus, we offer a range of other services such as waste disposal and gardening, so you can be sure that your new home is ready for living in when we've finished with it.

Modern, detail-oriented processes
It's hard to know where to start, what to do and who to trust. There are so many companies out there that promise the world but don't deliver. We're different. We're a modern company that takes a detail-oriented approach to each move we make. Our team is experienced and passionate about making your move as smooth and stress-free as possible.
Professional packing
for removals in Newington
Moving is a stressful process that can take weeks to complete if done by yourself. Trying to pack up your entire home by yourself can be incredibly stressful and time consuming. You'll likely live out of suitcases for weeks, which isn't fun at all. Mitchells Moving Company offers professional packing services in Newington that will take the stress off your hands. Our team of experienced packers will come to your home the day before your move and will quickly and efficiently pack your belongings. This will allow you to live your daily life right up until moving day without any added stress.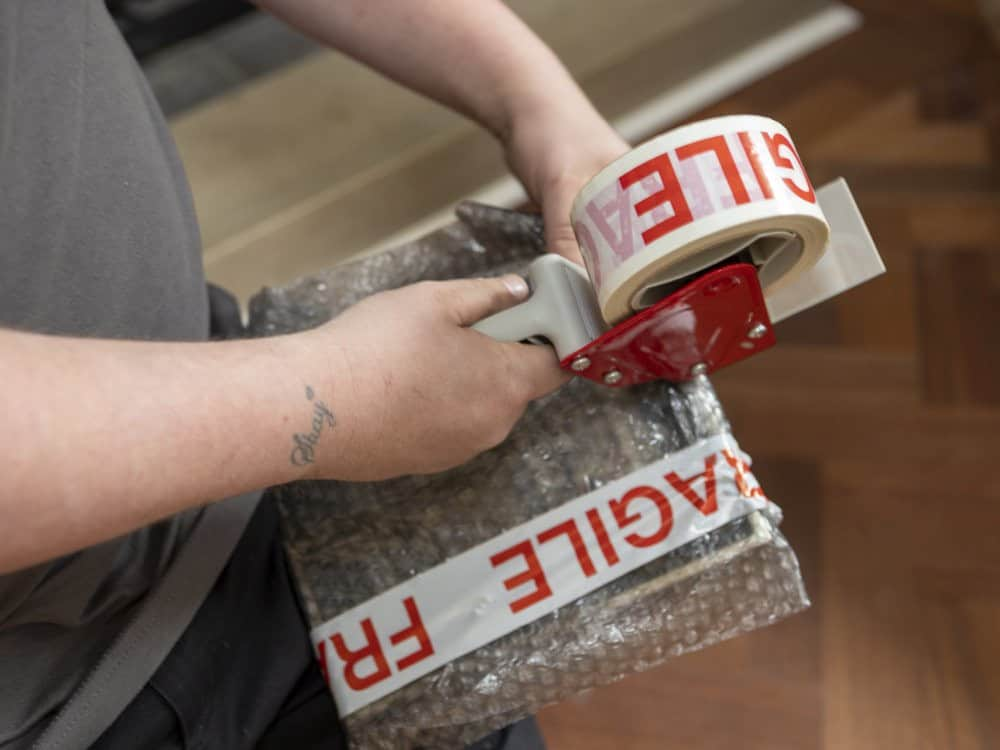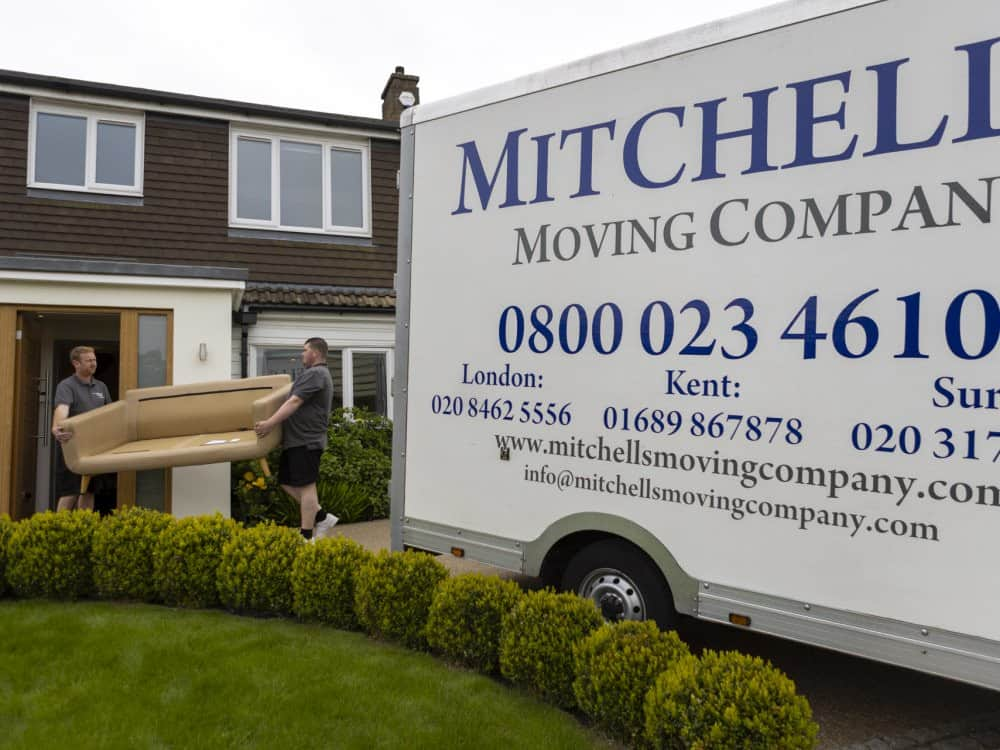 Removal storage
in Newington
You've just moved into a new home, but you can't move your furniture in until the renovations are done. Even if you could move your furniture in, where would you put it? Your house is too small. Rent a storage space from Mitchells Moving Company. We have a variety of sizes to choose from so that you can find the perfect fit for your needs. Plus, our storage spaces are protected with CCTV, alarm systems, codes, and padlocks so that you can rest assured knowing that your belongings are safe and sound.
Primary schools
in Newington
Are your little ones starting school soon? There are a range of primary schools within the Newington area that could be the ideal fit for their needs.
Preston Street Primary School
Royal Mile Primary School
James Gillespie's Primary School
Tollcross Primary School
Kip Mcgrath
Prestonfield Primary School
Bruntsfield Primary School
Abbeyhill Primary School
Mary's Primary School
Leith Walk Primary School
St Peter's R C Primary School
Ideal Tutors Edinburgh
Craiglockhart Primary School
Stockbridge Primary School
Liberton Primary School
Parsons Green Primary School
Dalry Primary School
South Morningside Primary School
Broughton Primary School
Lorne Primary School
St Ninian's R C Primary School
Craigentinny Primary School
Hermitage Park Primary School
The Royal High Primary School
Mannafields Christian School
St John Vianney R C Primary School
Flora Stevenson Primary School
Duddingston Primary School
Kip Mcgrath
Victoria Primary School
Roseburn Primary School
St Mary's R C Primary School
Holy Cross Primary School
St John's R C Primary School
E S M S Junior School
Cuthbert's R.C Primary School
Greendykes Primary School
Fort Primary School
Trinity Primary School
Buckstone Primary School
Canal View Primary School
LS Tuition
Granton Primary School
Wardie Primary School
St Catherine's R C Primary School
Craigour Park Primary School
St Mark's R C Primary School
Murrayburn Primary School
Brunstane Primary School
Forthview Primary School
Gilmerton Primary School
Blackhall Primary School
Stenhouse Primary School
Broomhouse Primary School
St David's Primary School
Pirniehall Nursery Within Pirniehall Primary School
Longstone Primary School
Craigroyston Primary School
Danderhall Primary School
Carrick Knowe Primary School
Edinburgh Maths Tuition
St Joseph Primary School
Davidson's Mains Primary School
Newcraighall Primary School
Fox Covert Primary School
Clovenstone Primary School
Kip McGrath Education Centre
Corstorphine Primary School
Regius School
Stoney Hill Primary School
Clermiston Primary School
Hopefield Primary School
Sighthill Primary School
Transport links
in Newington
It's easy to travel to and from Newington. Discover the transport connections you can take advantage of when living in the area.
Rail
Newington Rail Station
Bus stops
Silver Cod
De La Pole Avenue
Wenlock Barracks
Mkm Stadium
Arnold Street
Gladstone Street
Coltman Street
Saner Street
Sandringham Street
Plane Street
Stirling Street
Wheeler Street
Queens Gate Street
Airlie Street
St Matthew's Church
Chomley Street
St Matthew's Parish Hall
White Street
Haddon Street
Hawthorn Hotel
Alandale Avenue
Hawthorn Court
The Mews
Winship Close
Doncaster Street
Massey Close
Glasgow Street
St John The Baptist Church
Massey Street
The St George
Colenso Street
Cordella Close
St John The Baptist Church
Edinburgh Street
Somerset Street
Westbourne Street
Harthill Drive
Woodcock Street
Carlton Street
Clyde Street
The Centre
The Windmill
Newington Road Post Office
Royal Harbour Academy Marlowe Way
Gwyn Road North
Hurst Grove
Whitehall Road
Princess Margaret Avenue
Meridian Close
Beachborough Crossroads
Playstool Road
Church Lane
Station Road
Bull Lane
Playstool Close
Playstool Road
Newington Turn
Manston Road Tesco
The Centre
St John's Avenue
Bush Avenue
Newington Road Post Office
Chichester Road
Kingston Close
Royal Harbour Academy Marlowe Way
Hobart Road
Quetta Road
Melbourne Avenue
Nixon Avenue
Bradley Road
Wheatley Road
Gwyn Road South
Gwyn Road North
Chichester Road
The Windmill
Whitehall Road
Telham Avenue
Newington Railway Station
The Lydes
St Saviours & St Olaves School
Bricklayers Arms New Kent Rd
Bartholomew Street
Blackhorse Court
Twr Bridge Rd Bricklayers Arms
Bricklayer's Arms
Newington Butts
Rodney Place
Larcom Street Newington
Elephant & Castle New Kent Rd
Southwark Police Station
Lutton Place
East Preston Street
Newington Road
East Parkside
Commonwealth Pool
Marchhall Place
Priestfield Road
Parkside Terrace
Caledonian Crescent
Guysgill
Kinmeter Place
McNeish Drive
Silverlaw
Springbells Rd
Standalane
Thorburn Crescent
Winterhope Rd
Restaurants in Newington
Local restaurants are a huge draw for people living in Newington. Get a taste for the best places to eat within the area.
Tanjore South Indian Restaurant
Rigatoni's Italian Restaurant
Tea House
Sea Breeze
Kismot
On Bap
Happy Buddha
Tikka Mahal
Fusion
Blonde
Soi 38
The Ale House
Canto Do Passarinho
Sodaeng Korean Restaurant
Burgers & Tacos
Bang'N
10 To 10 In Delhi
Kalpna Hotels
Aizle Restaurant Ltd
Innfusion Restaurant
Wulmamen Cafe
Jam Rock Jerk
Places of worship
in Newington
There are a range of places to worship in Newington, allowing you to maintain your faith when living in the area.
True Jesus Church
The Salvation Army Employment Service
Orthodox Church of St. Andrew
Community Church Edinburgh
St Peters Episcople Church
Edinburgh Central Mosque
Columba
Greyfriars Kirk
St Patricks Catholic Church
German Speaking Congregation
St Catherines Argyle Parish Church
Augustine United Church
Carrubbers Christian Centre
Kings Church Edinburgh
Old St Paul's Scottish Episcopal Church
Chinese Evangelical Church in Edinburgh
St Giles Cathedral
Barclay Viewforth Church
St Columba's Free Church
Marchmont St Giles Parish Church
Palmerston Place Church
Christian Science Reading Room
Mayfield Salisbury Parish Church
Sacred Heart Church
London Road Church of Scotland
St Andrew's & St George's West
St Johns Evangelist Church
St Paul's & St George's Church
King's Church
Charlotte Baptist Chapel
Morningside United Church
Holyrood Abbey Church
Peters R.C Church
Islamic Studies Centre
Christian Science First Church
Annandale Mosque
Spiritualist Church
Abbeyhill Baptist Church
Canonmills Baptist Church
Duddingston Kirk Parish Church
Bridge Family Church
Bellevue Chapel
Bristo Memorial Church
Capital City Church International – 3Ci
The Christian Community – Movement For Religious Renewal
Willowbrae Parish Church
Stockbridge Parish Church
Martin of Tours Episcopal Church
St Ninian & Triduana R C Church
St Margaret's Parish Church
The Salvation Army Employment Service
Church of Jesus Christ of Latter Day Saints
Murrayfield Parish Church
True Jesus Church
Mohiuddin Trust
St Michael's Parish Church
St Stephens Comely Bank Church
There Is Hope
Edinburgh Gurdwara
Leith St Andrew's Church
Greenbank Parish Church
Leith Baptist Church
R C C G Edinburgh Tabernacle
Gorgie Dalry Parish Chu
Leith Free Church
Ebenezer United Free Church Of Scotland
Mountain of Fire & Miracle Ministries International
Teresa of Lisieux
Richmond's Hope Bereavement Project
Edinburgh: Barclay Church of Scotland
Oblates of Mary Immaculate
Liberton Kirk
Inverleith St Serf's Church
James Church Golden Acre
North Leith Parish Church
The Salvation Army Employment Service
The Royal Yacht Britannia
The Dhammapadipa Temple
Ninja Warrior UK Edinburgh
St Cuthbert's R C Church
Capital City Church International
Fairmilehead Parish Church
Philips Church
Newhaven Church of Scotland
Church of Christ
Craiglockhart Parish Church
Tron Kirk Moredun
Saughtonhall United Reformed Church
Portobello Baptist Church
Wardie Parish Church
Portobello Spiritualist Church
The Salvation Army Church
St John Vianney
St Catherine Of Alexandria R C Church
St Marks Episcopal Church
All Nations Christian Fellowship
Granton Baptist Church
Blackhall St Columba's Church
Margaret's Church
Drylaw Parish Church
Associated Presbyterian
Blackhall Mosque
Holy Trinity Church
St Mary Scottish Episcopal Church
Colinton Parish Church
Carrick Knowe Parish Church
Davids Broomhouse Church
Davidson's Mains Parish Church
Holy Cross Scottish Episcopal Church
Ninian's Church of Scotland
St John The Baptist's R C Church
Wester Hailes Baptist Church
St John Ogilvie R C Church
Craigsbank Church of Scotland
Dalkeith Baptist Church
Embassy of the Word of God
St Kentigern R C Church
St Thomas' Church
East Craigs Church Centre
Hope Church
Matthews
Our Lady Of Loretto Church
St Andrew's High Church
Cramond Kirk Hall
St Andrews High Church
We regularly work in these areas of South East London