Is a house move on the horizon for you? With this process can sometimes come some stress. That's why you need an expert, professional removals company to take the worry off your shoulders. Mitchells Moving Company is the removal firm for you! Our decades of industry experience allow us to offer seamless removal services in Kennington, providing everything our customers could need. Every service is tailored to our customers – every quote is individual, and we treat your home with utmost care and respect.
If you're looking for the best removals company to help you on moving day in Kennington, call us on 0800 023 4610.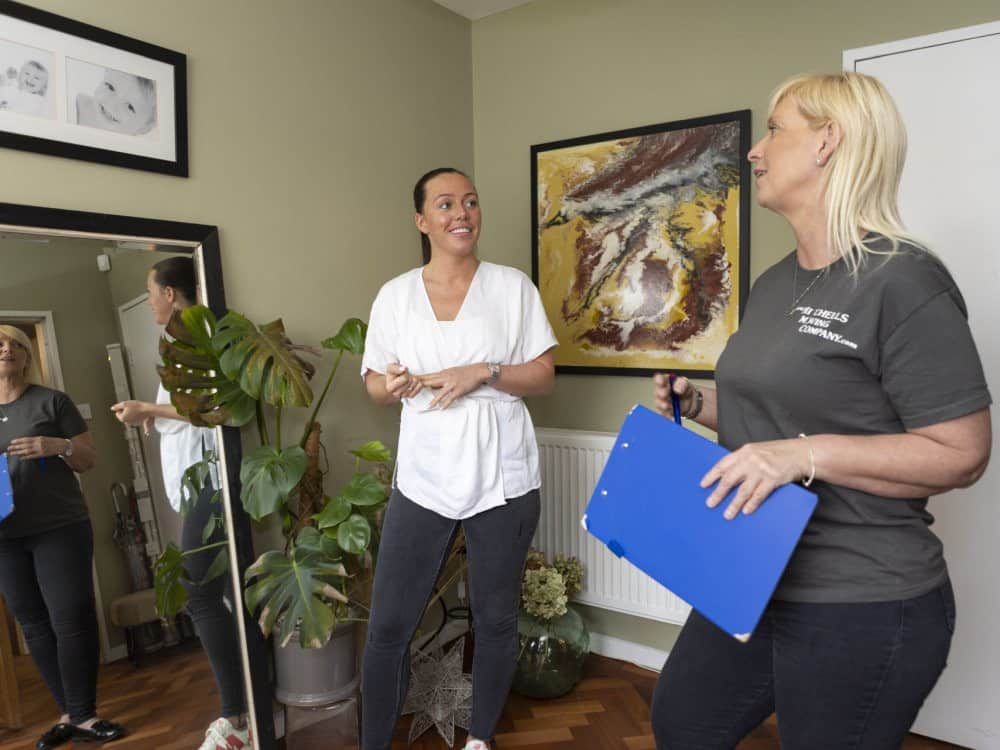 Why choose Kennington?
Kennington is a residential neighbourhood of South London within the borough of Lambeth. It is well connected to the rest of London through its underground station and is a popular place to live due to this and its bustling high street. The main Kennington Road is filled with both local restaurants offering different foods from around the world, as well as well known favourites. There is a great selection of pubs nearby, from The Cock Tavern to The White Bear, so you will not struggle to find a place for a pint. There is no shortage of entertainment venues in the area, with the world famous Oval cricket ground just down the road, well known for hosting both the Surrey and England cricket teams on a regular basis. A short walk from here is Kennington Park, a large green space with good sports facilities and a rose garden, so there is plenty for all of the family to enjoy.
How can we help with
removals in Kennington?
Our removals services will ensure the process goes smoothly when you move in Kennington. We provide everything you could need, from a full packing service to a clearance service, helping you to rid your home of clutter. The team at Mitchells Moving Company is experienced and caring – we will do everything we can to aid you in your move. Our services are seamless, covering every aspect of the removal process with ease.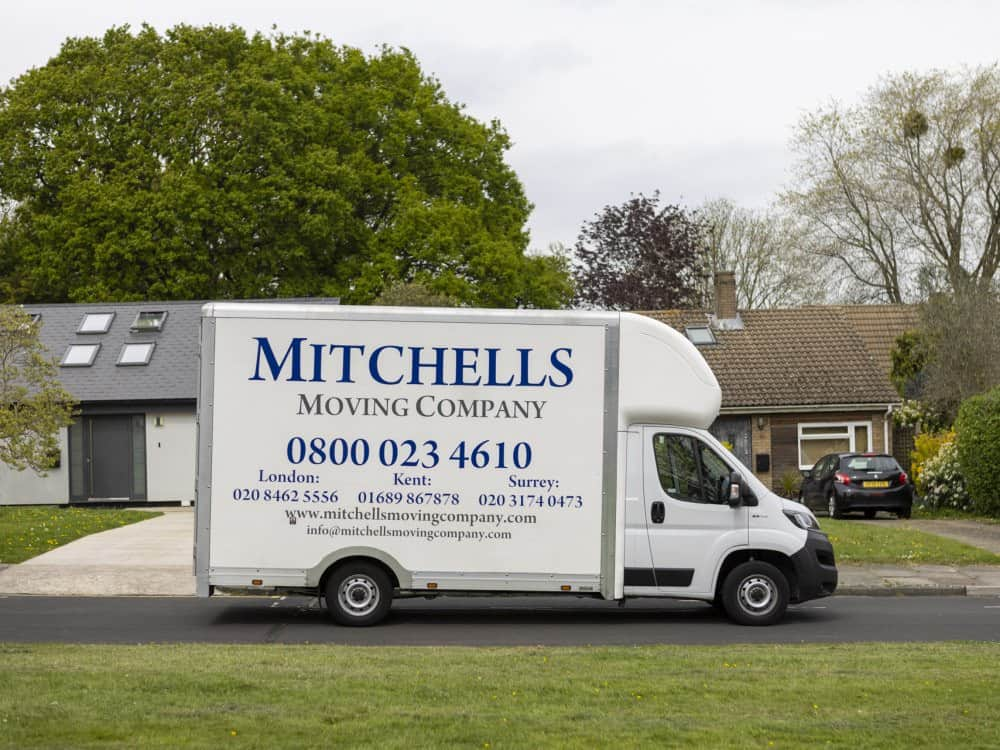 Why choose Mitchells Moving Company
for removals in Kennington?
Here at Mitchells Moving Company, we prioritise giving our customers a comprehensive, reliable service. We know how to take the stress off your shoulders when you're undergoing a domestic move in Kennington.

Industry experience dating back to 1980
We're a family business, and many members of our team have experience in removals dating back more than 40 years. After this amount of time in the industry, we know the best ways to keep your belongings safe and transport them reliably.

Personal communication with customers
We know that moving can sometimes seem hectic. With our comprehensive service, we'll take the worry out of your hands so that you can focus on the excitement of your move. We provide reassurance and security within your removal process.

Start-to-finish services
For every service you could need pertaining to house removals, come to us. We deal with everything, from end of tenancy house cleaning to disposing of your hot tub. Why not save time and invest in removals services from one company?

Modern, detail-oriented processes
During our house removals, we use modern vans that are specifically designed to handle a domestic move. We have support vehicles on hand should you need them, and the capability to move large items without hassle. We pack methodically to create ease once we reach the destination.
Professional packing
for removals in Kennington
Working with Mitchells Moving Company as your house packing experts will take the stress off your hands. If you undertake the packing or clearing process by yourself, you could be packing up your home for weeks. Living out of suitcases isn't pleasant! That's why investing in our professional packing process will allow you to live your daily life right up until your move. Our packers will usually come to your home the day before and will pack your belongings quickly and efficiently. Eliminate your stress by working with us.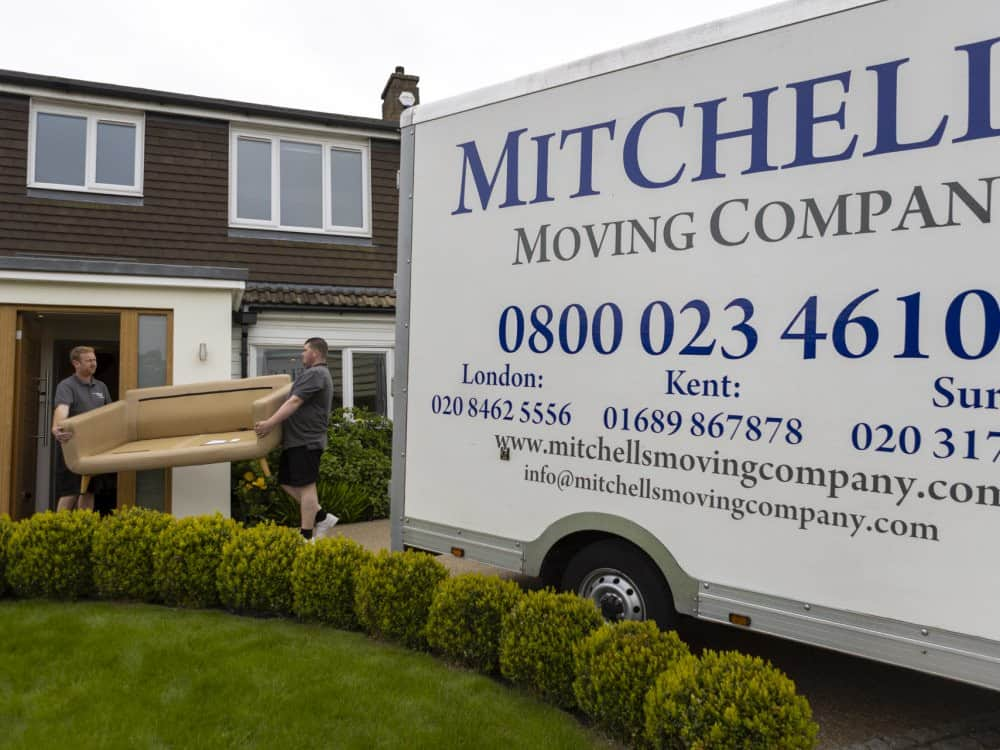 Removal storage
in Kennington
Have you found yourself needing somewhere to store your items? Perhaps your new home is having renovations before you can move your furniture into it, or you're downsizing and need some storage space… With Mitchells Moving Company, you can rent a storage space for any amount of time for the size you require. Protected with CCTV, alarm systems, codes, and padlocks, you can trust that your belongings will be completely secure at all times.
Primary schools
in Kennington
Are your little ones starting school soon? There are a range of primary schools within the Kennington area that could be the ideal fit for their needs.
Crawford Primary School
Brunswick Park Primary School
St Jude's Church Of England Primary School
Private Tuition
Stockwell Primary School
Michael Faraday Primary School
St George's Cathedral Catholic Primary School
Victory Primary School
Burdett-Coutts & Townshend Foundation C Of E Primary School
St Gabriel's C Of E Primary School
St George's Church Of England Primary School
English Martyrs Roman Catholic Primary School
Griffin Primary School
Surrey Square Primary School
Townsend Primary School
Learn Quran Reading
Clapham Manor Primary School
St Mary's R C Voluntary Aided Primary School
St Vincent De Paul Rc Primary School
Hill Mead Primary School
Charles Dickens Primary School
Charles Dickens Primary School
St Francis R C Primary School
St Saviour's Church Of England Primary School
Heathbrook Primary School
Cobourg Primary School
Oliver Goldsmith Primary School
Jessop Primary School
Grange Primary School
Lyndhurst Primary School
Sudbourne Primary School
John Donne Primary School
Beormund Primary School
Saint Barnabas Church of England Primary School
Perform Within St Barnabas' Ce Primary School
St James The Great Roman Catholic Primary School
London Prime Tuition
First Class Learning Finchley
Dora Copeland Educational Services
St Mary's Roman Catholic Primary School
Snowsfields Primary School
Phoenix Primary School
Corpus Christi Catholic Primary School
John Burns Primary School
Chesterton Primary School
Child First Education
Harris Primary Free School Peckham
Chelsea Quavers Ltd
Bessemer Grange Primary School
Transport links
in Kennington
It's easy to travel to and from Kennington. Discover the transport connections you can take advantage of when living in the area.
Rail
Kennington Station
Kennington Underground Station
Bus stops
Park Road
The Rose
Tritton Fields
Towers School
Jersey Close
Guernsey Way
Hurst Road
Kenbrook
Upper Vicarage Road Post Office
The Croft Hotel
The Old Mill
Spearpoint Corner
Burton Road
Park Road
Upper Vicarage Road
Eastwell Towers
The Rose
The Croft Hotel
East Mountain Lane
Bloomsbury Way
Bockhanger Lane
Broadhurst Drive
The Street
Tritton Fields Green
Tritton Close
Tritton Fields
Spearpoint Corner
Towers View
Jersey Close
Guernsey Way
Manor Grove
Kenville Road
Edward Road
Bagley Wood Road
St Swithuns Primary School
Egrove Park
Upper Road
Sandford Lane
Kennington Station
Camberwell New Road
Archbishop Tenison's School
Fentiman Road
John Ruskin Street
St. Mark's Church Kennington
Kennington Lane
Kennington Park
Kennington Park Post Office
Kennington Road Kennington
Loughborough Street
Penton Place
Renfrew Road
Vassall Road (SW9)
Windmill Row
Kennington Park Road
Hotspur Street
Restaurants in Kennington
Local restaurants are a huge draw for people living in Kennington. Get a taste for the best places to eat within the area.
The Coriander
Rare Burger Co
The Oval
Grill 32
Adulis Restaurant
Gandhi's
Taro
Starvin Marvin
Sw92c Bar
Golden Empire
The Big Taste
Pizza Express
Little Lisbon
Mr Dandy Fish Bar
Windmill Fish Bar
Kennington Tandoori
Shortland Kebab House
Daebak
Madeira Star
Central Station Bar & Grill
The Three Lions
Lee's Fish & Chips
Tia Maria Bar & Kitchen
Hasibo Traditional Fish & Chips
Polish Tavern
Wedding House Patisserie
Vauxhall Griffin
Toulouse Lautrec
Lebza Grill, Lebanese Food
Chino Latino
Mannels Ltd
Pharmacy 2
Stockwell Continental
Brunswick House Cafe
Chutney Tandoori
Hokkaido
Perfect Fried Chicken
Camberwell Tandoori
Mr Ma Chinese Take Away
Big Ben Pizza
Casa Madeira
New Dewaniam
Taste of The Mediterranean
Chutney Tandoori Restaurant
Places of worship
in Kennington
There are a range of places to worship in Kennington, allowing you to maintain your faith when living in the area.
St. Marks Church
Churches & Other Places of Worship
St. Agnes Church
Scalabrini London
St Anne's R C Church
Church of God-in-Christ Calvary
Christ Church C Of E Church
Apostolic Church
St. Wilfrid's Catholic Church
London Diamond Way Buddhist Meditation Centre
North Lambeth Parish
St John the Divine Church
St Pauls Parish Office
Jamyang Buddhist Centre
Stockwell Baptist Church
Calvary Temple United Pentecostal Church
St Francis De Sales
Springfield Methodist Church
Walworth Methodist Church
New Christianity Michael Church
Lambeth Mission
Amen Church of Christ
Glory & Power Pentecostal Church
Metropolitan Tabernacle (Spurgeon'S)
The Brook Place
Rosary Catholic Church
St Peters C Of E Church
The Kingdom Church
RCCG. House of Praise
Crossway United Reformed Church
ROK Chapel
The Salvation Army
St John's C Of E Church
Lambeth Palace
Liberty Christian Fellowship
St. Andrews Church Parish Office
St Saviour's Pimlico
St Stephen With St John Westminster
St John's Church
St James The Less
Care Christian Action Research & Education
St Michael's Eritrean Orthodox Church
The Parish of Christchurch & St. John the Evangelist
Church Commissioners
St. Matthew's Church
The Well Community Church
Universal Church of the Kingdom of God
Westminster Abbey
International Christ Community Centre
Diocese of Westminster
The Light & Life Full Gospel Fellowship
Salvation Army
Only Believe Christian Assembly
International Life Gate Chapel
St Matthews Church
The Church of England
St. Giles Church
Sureway International Christian Ministries
Churches & Other Places of Worship
Love of Christ Generation Church the Glory of God Shines
St Christophers C of E Church
The Church Of The Holy Apostles
St George's Church Camberwell
St Margarets Church
St Gabriel's
Harvest Mission Outreach
St. Paul's Brixton
United Pentecostal Faith Church of God
Calvary Chapel Westminster
St Johns Church
Church Of The First Born
R C C G Victory House
Grove Chapel
Our Lady Church Battersea
Universal Pentecostal Church
St. Saviour's Church
Waterloo Parochial Church Council
Westminster Cathedral
St Paul's Church
Celestial Church of Christ
St Michael's Church
Church Court Chambers
Trinity Congregational Church
Haddon Hall Baptist Church
The Guard's Chapel
St Peters Church
Westminster Chapel
All Saints Church Battersea Fields
The St George Martyr
Life Tabernacle Church
St Philip & James R C Church
Barbara Otchere Ministries
Petra Church UK
The Temple of Truth Church
Brixton Unitarian Christian Church
St. Nectarious (Greek) Church
Clapham Baptist Church
Bermondsey Methodist Church
Ridley Hall Evangelical Church
St. Mary-Le-Strand Church
Precious Blood RC Church
Christ Apostolic Church Mount Zion International
Rock of Redemption Church
St Martin-in-the-Fields Church
Divinely Called Ministries
Battersea Seventh Day Adventist Church
I C I M A Generations
Impact Evangelical Ministry
Redeemed Christian Church of God
True Christian Bible Church
Corpus Christi R C Church
Holy Trinity Clapham
St. Peter's Church
St. Mary the Virgin Church
Herne Hill United Church Methodist Reformed
New Testament Church of God
Romanian Orthodox Church
Shaftesbury Christian Centre
St. James Church Clapham
The Latter-Rain Outpouring Revival Church
St Pauls Church
Raleigh Park Baptist Church
Greek Orthodox Church of St Nektarios
Reality of Grace Ministries International
St Pauls Church Office
St Pauls Society
Chelsea Methodist Church
Corpus Christi R C Church
Ruach City Church
St Pauls Church
All Saints Church
Brixton Hill Islamic Centre
The Everlasting Arms Ministries
Rye Lane Baptist Chapel
Holy Trinity Church
Notre Dame de France
St Martin Within Ludgate Church
Immaculate Conception
Mount Street Jesuit Centre
Jesuit Residence
Baptist Church
St James's Church Piccadilly
Rev John Cowling
Crown Court Church Of Scotland
Prayer Temple International Ministry
St Clement Danes R A F Church
Freedom Centre International
Herne Hill Baptist Church
We regularly work in these areas of South East London