Moving house is a huge task, and it can be stressful. You must pack up all your belongings, find a new place to live, deal with the hassle of getting everything moved – it's no wonder so many people dread moving house. Mitchells Moving Company can take care of everything for you. We're experts in removals in Camberwell, so we'll handle every stage of the process quickly and efficiently, leaving you free to focus on other things. Plus, we offer a range of services that are tailored to your needs, so you can be sure you're getting exactly what you want.
If you're looking for the best removals company to help you on moving day in Camberwell, call us on 0800 023 4610.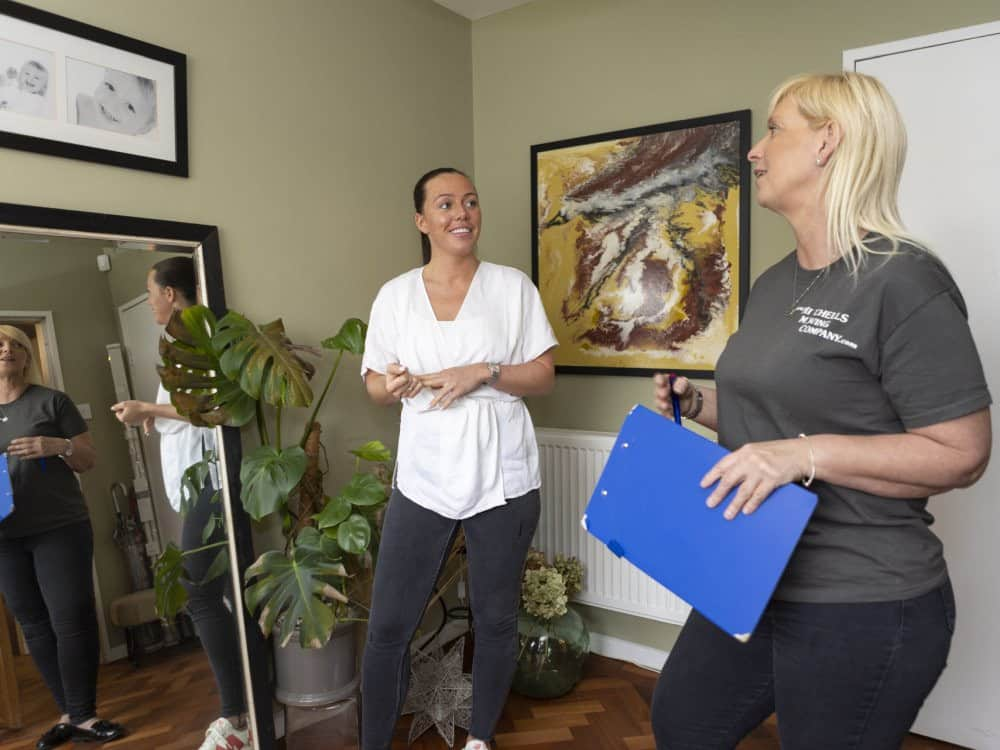 Why choose Camberwell?
Camberwell is a district within the heart of South London and is home to around 15,000 people. The area is home to a wide range of cultures and religions, and this is reflected in the mix of shops, bars and restaurants you will find near the main Camberwell Church Street. The area has plenty of facilities for residents to take advantage of such as multiple schools, including Camberwell College of Arts, which is a campus of the University of the Arts London. You will also find Kings College Hospital in the area, which is a large hospital specialising in emergency care, as well as neurology and cardiology. There are a number of green spaces accessible to the public, including Myatt's Fields Park and Camberwell Green, which are home to different local sports clubs. There is also a gym and leisure centre located on the main road, to help residents keep active all year round.
How can we help with
removals in Camberwell?
Moving is a huge task, and it can be difficult to know where to start. Not only is moving a lot of work, but it can also be expensive. If you're not careful, you could easily spend more than you planned on your move. Mitchells Moving Company offers removals services that will take the hassle out of your move in Camberwell – we'll do all the packing for you and provide a full range of services to make sure the move goes as smoothly as possible. We're experienced and reliable, so you can trust us to take care of everything for you.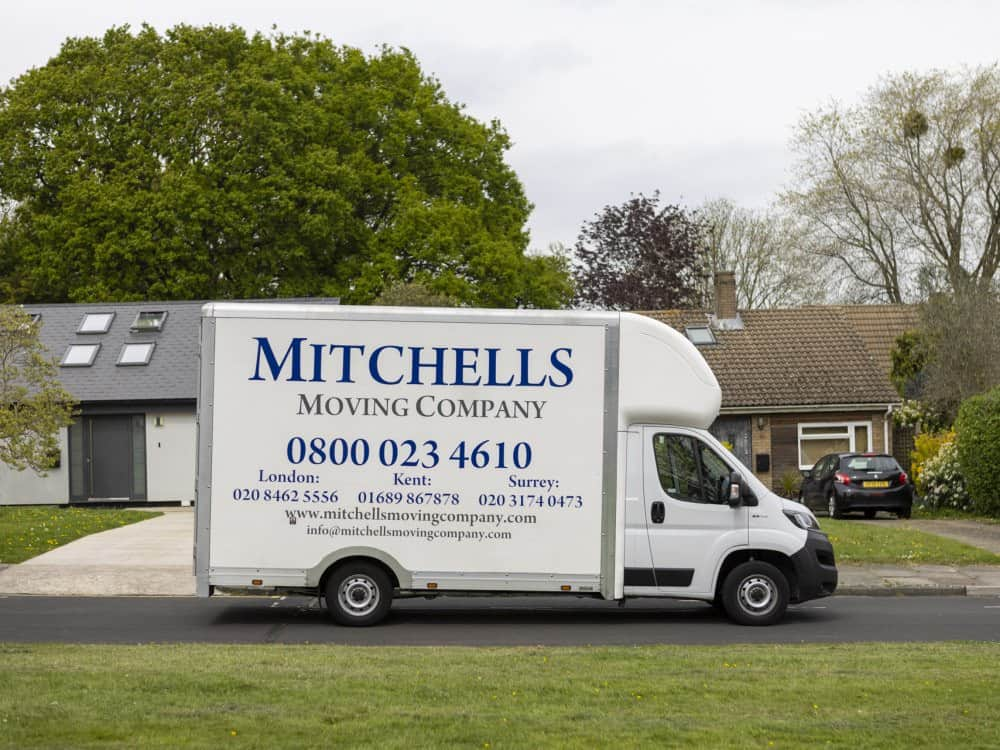 Why choose Mitchells Moving Company
for removals in Camberwell?
Mitchells Moving Company can take care of everything for you so that your move is as stress-free as possible. From packing up your belongings to safely transporting them to your new home, we'll handle every step of the process so that all you must do is relax and enjoy the ride.

Industry experience dating back to 1980
Moving is a stressful process. You must pack up all of your stuff, find a new place to live, and make sure that everything arrives in one piece. Hiring a professional moving company can take the stress out of the process. We have experience dating back to 1980, so we know how to handle your belongings safely and securely.

Personal communication with customers
Between finding a new place to live, packing up all your stuff, and saying goodbye to friends and family, it can be tough to keep everything organised during a move. With our personal communication service, you'll have one less thing to worry about. We'll handle the details of your removal process so that you can focus on what's important – your new home.

Start-to-finish services
Start-to-finish services from our company will take care of everything for you. We'll pack up your belongings, transport them safely to your new home, and unpack them for you. Plus, we offer a range of additional services like end of tenancy cleaning and hot tub removal, so you can rest assured that your move will go smoothly from start to finish.

Modern, detail-oriented processes
House removals can be a real hassle. You must worry about packing everything up, getting it all to the new place, and then unpacking it all again. That's where we come in. We take the hassle out of house removals by doing all the work for you. We have modern vans that are specifically designed to handle a domestic move, and we'll pack everything up for you so that it's easy to unpack when you get to your new home.
Professional packing
for removals in Camberwell
Moving is stressful. There's so much to do and it feels like there's never enough time. You have a lot on your plate as it is, so why add the stress of packing up your home to that? Packing up by yourself can take weeks and you'll be living out of suitcases during that time. Mitchells Moving Company offers professional packing services in Camberwell that will take the stress off your hands. Our packers come to your home a day before the move and pack everything quickly and efficiently. You can live your daily life right up until the move without any added stress.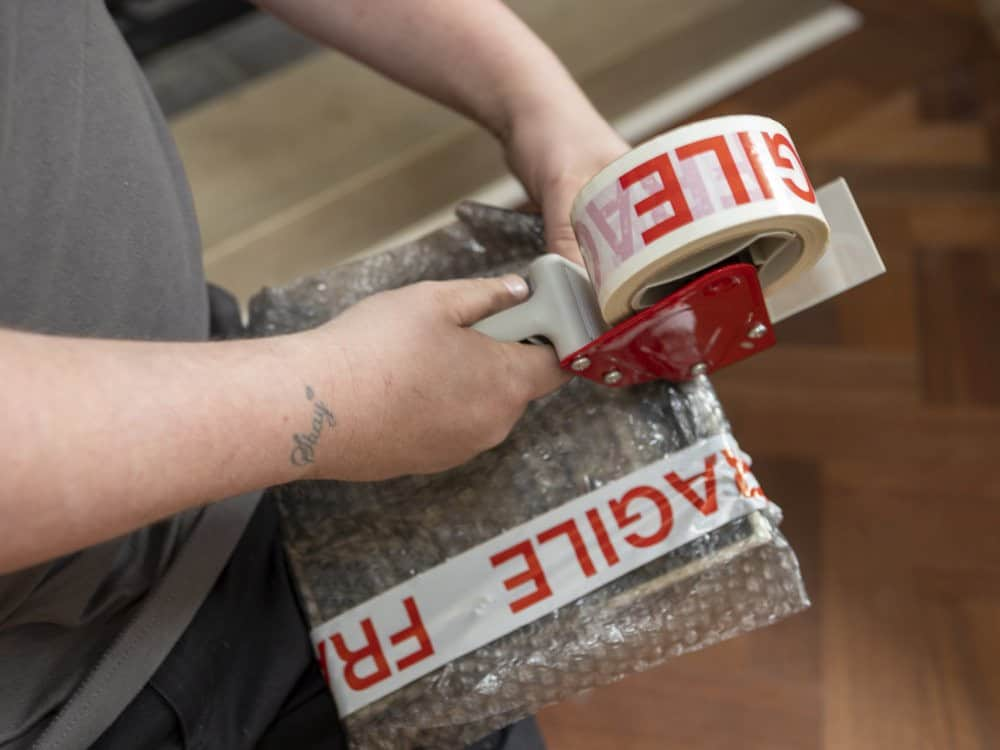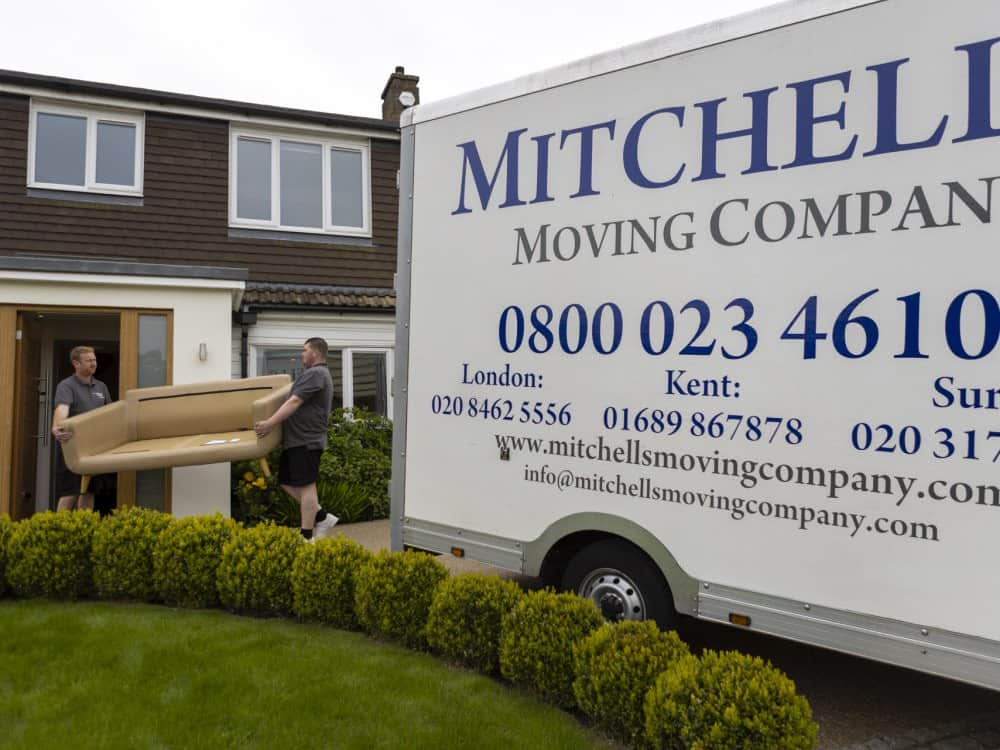 Removal storage
in Camberwell
You need to store your belongings, but don't want to deal with the hassle or expense of doing it yourself. It can be difficult and expensive to find a storage space that's the right size and in a convenient location. Plus, you must worry about whether your belongings are safe and secure. Mitchells Moving Company offers removal storage in Camberwell, which is perfect for short or long-term storage needs. Our storage spaces are clean, dry, and secure, and we have a variety of sizes available so you can find the perfect fit for your needs.
Estate and letting agents
in Camberwell
Are you hoping to move to Camberwell? These local estate and lettings agents have the expertise to help you find your ideal property within the area.
Hunters Estate Agents & Letting Agents Camberwell
Hunters Estate Agents & Letting Agents Surrey Quays
Acorn Estate Agents & Letting Agents in London Bridge
Alex Neil Estate Agents
Haart Estate Agents
Martin & Co London Bridge Letting & Estate Agents
Barnard Marcus Estate Agents
Oppida
Winkworth Estate Agents
Robinson Jackson
Acorn Peckham Estate Agents
Kinleigh Folkard & Hayward
Kinleigh Folkard & Hayward
SmartRealtor UK Ltd
Fish Need Water
Yates Estate Ltd
Madley Property
Yates Estate Limited
Daniel Cobb London Bridge Estate Agents
Burwood Marsh
Gordon & Co
Truepenny's Property Consultants Ltd
Winkworth
321 ICS Estate Agents
Roy Brooks Ltd
Residential Realtors
Baganton Property Services
Lynn Greenfield Property Services
Williams Lynch
Gordon & Co Tower Bridge Estate Agents
1st Capital Homes
Kinleigh Folkard & Hayward
Avrasons Ltd
Strickland & Co Estate Agents
Felicity J Lord Estate Agents
Chestertons Tower Bridge
Dexters
Foxtons
Ellis & Co Bethnal Green Estate and Letting Agents
Alex Neil Estate Agents
Trotters Estates
Acorn Estate Agents Ltd
RE/MAX
Winkworth
Haart Estate Agents
Falcon Estate Agents Ltd
Dexters Wapping Estate Agents
Kinleigh Folkard & Hayward
Black Katz Ltd
Kinleigh Folkard & Hayward
Portico
Barnard Marcus Estate Agents
William Finch Ltd
Winkworth
Acorn Dulwich Estate Agents
Felicity J. Lord Wapping
D A A Residential
Kinleigh Folkard & Hayward
Kinleigh Folkard & Hayward
Hunters Estate Agents & Letting Agents Catford
Henry Wiltshire International – Nine Elms
Home2u
Petermans
Hunters Estate Agents & Letting Agents In Forest Hill
Citidel Properties
Residential Links
Capital Estate Agency
Henry Wiltshire International
Kallars
Hunters Estate Agents & Letting Agents Greenwich
Right Estate Agents Brixton
Orlando Reid Clapham Estate Agents
E X L A London
JBrown
Truepenny's Estate & Letting Agent
UK House Online
Chestertons International
Abby Homes
Morgan Randall
Hamptons Estate & Letting Agents Clapham
Relocators
JD Property
Jeffrey Smith & Co
Hunters Estate Agents & Letting Agents Shoreditch
Keatons Estate Agents Canary Wharf
Dexters
Lourdes Estate Agents
Keating Estates
Hunter & Bloomfield
City View Properties
Dee Estates-Best Real Estate Agent London
Rubicon Estates Agents Ltd
Adamson Knight Estate Agents
Keatons Estate Agents Shoreditch
Urtopia Ltd
Kinleigh Folkard & Hayward
Dexters
Kallars
Lineas Estate Agents
Madison Brook International Ltd
FPI Management (Flexroom Property Investment & Management Ltd)
Murray Estates
Leaders Letting & Estate Agents Forest Hill
Kinleigh Folkard & Hayward
Arch Residential
Aspire Estate Agents
Merrydown Kent Estate Agents
Spicer McColl
Regent Property Services
John Robert Property Services
Haart Estate Agents
Acorn Estate Agents Ltd
Lourdes Estate Agents
Baituon Estate Agent Ltd
Eastern Solutions UK Ltd
Ellis & Co Islington Estate Agents and Letting Agents
Vanet Property Asset Management
Thomas Michael
Michelle Kym
Winkworth Estate Agents
Hunters Estate Agents & Letting Agents Plaistow
Coral Park Estates Ltd
Morgan Randall
Dexters City Estate Agents
limehouse.com
Winkworth Greenwich
Blueprint Properties
La Casa Property Services
Procities Estate Agents
Kayabee
Mann Sales & Letting Agents Lewisham
Keatons
Ovingtons
Capital Heights Estate Agents
Martin & Co Streatham Letting & Estate Agents
Martin & Co Balham Letting & Estate Agents
Landmark Private Finance
Hamptons Estate Agents Greenwich
Century 21 Canary Wharf
Landlord Assured
Chase Evans
Madison Brook
StuRents Ltd
Emma's Estate Agents Ltd
Martin & Co Camden Letting & Estate Agents
Remax Real Estate Agents London
Oasis Living
Berkeley Square Mediation
Hunters Estate Agents & Letting Agents Camden & Kentish Town
CR Property Services Ltd
Douglas & Gordon Ltd
Staffordshire Knot Estate Agents
Chestertons Canary Wharf
Next Property
Bond Estates Ltd
Multi Lets Properties Ltd
Strawberry Star Lettings & Sales Ltd
Salik & Co
Johns & Co
Air Angels
Benjamin Matthews Estate Agents
Remax First
Foxtons
Mann Sales & Letting Agents Catford
Docklands Property Matters
Robinson Jackson Lewisham Estate Agents
Fletcher & Harvey
Eastender Estate Agents Ltd
Malverns
Bluefield Care Services
Austin Homes
Hunters
Landlord Winner
Hunters Estate Agents & Letting Agents Stoke Newington
DenLease
Outlook Letting & Estate Agents Royal Docks
UK Housing Group LTD
Rochford Stokes Ltd
Dexters Westminster Estate Agents
Hamptons Estate & Letting Agents Kensington
Strettons
Dexter's
A1 Accommodation
Dexters Pimlico Estate Agents
Orlando Reid Ltd
Charles Sinclair & Co
Ludlow Thompson Ltd
F M J Property Services Ltd
Estateology Ltd
ENE Homz
Dexters Estate Agents
Johns & Co
Kings Property Consultancy Ltd
Alex Neil Estate Agents
Marble Properties
Maritime Properties Ltd
Acorn Estate Agents Ltd
Tavistock Bow
Pied a Terre Residential
Petermans Estate Agents In West Dulwich
Mastar Properties
Winkworth Shoreditch
Together Lettings Ltd
Robert Stanford Estates Ltd
Robert Stanford Estates Ltd
Dexters
Widesearch.Com
Kinleigh Folkard & Hayward
Carlton Property Services
Louise Black Real Estate
Foxtons
Allen Goldstein Ltd
Dexters Clapham High Street Estate Agents
Property World
Cahvol
Chrome Residential Ltd
Northwood Ltd
Foxtons
Bairstow Eves Sales and Letting Agents Bow
Robinson Jackson Catford Estate Agents
Fine & Country
Southcourt Property Services Ltd
Winkworth
Moovve
Winkworth
Venndor Property
Charles Boyce & Woodhams
Spencers
Haart Estate Agents
Conveyancing solicitors
in Camberwell
The local conveyancing solicitors are here to help with your move to Camberwell. Allow them to minimise the hassle within the buying and selling process so that you can focus on looking forward to your move.
Bestway Solicitors
J.I. Solicitors
Charles Hill & Co Solicitors
Oak Solicitors Ltd
House Conveyancing
Capital Conveyancing
Taylor Rose MW London Bridge
Anthony Gold
Spencer Lockwood Conveyancing
Taylor Rose MW Brixton
Curzon Green Solicitors
Gans & Co Solicitors LLP
Kidd Rapinet / Miller Evans & Co Solicitors
Spencer Lockwood Conveyancing
Grant Saw Solicitors
Phew Conveyancing
Waterstone Solicitors
LEA Multiservices Ltd
Glazer Delmar Solicitors
Mary Monson Solicitors
Lifetime Legal
Anthony Gold Solicitors
Taylor Rose MW
Pinney Talfourd Solicitors
Ashley Wilson Solicitors LLP
Lifetime Legal
Kidd Rapinet LLP
Bishopsgate Law
Khans Solicitors
Baker Law
Anthony Gold
Levi Solicitors LLP
Farani Taylor
Thamina Solicitors Ltd
Maunsell Bower
Veale Wasborough Vizards
BTMK Solicitors
Moneywise Conveyancing
HBC Conveyancing
Lisa's Law Solicitors
Docklands Solicitors LLP
Hall & Co Solicitors
Beverley Morris & Co
Lloyds Clifford Solicitors
Wilford Smith Solicitors
Connaught Law Ltd
Giambrone Law
Hunters Law LLP
Amy & Co Solicitors
Conveyancing Data Provider Experts
Syed Shaheen Solicitors
Greenways Law
Wellers Law Group
Wainwright & Cummins LLP
Calices Solicitors
Walter Saunders
Conveyancing Calculator
Stoke & White Ltd
Notary Public London – Stephen Yiu
Lifetime Legal
Russell-Cooke solicitors
Russell-Cooke Solicitors
Banks Kelly Solicitors
Osmond & Osmond
Raymond Saul & Co
B P Collins LLP
Freemans Solicitors
Fletcher Day
Worldwide Corporate Advisors
Daily Move
Alexander JLO
Bivonas Law LLP
JFahrenthold Solicitors Ltd
Mitchell Simmonds Solicitors
Lifetime Legal
Universal Solicitors
Specter Partnership
Mackrell Solicitors
Legend Solicitors
Freemans Solicitors
Law Lane Solicitors
Express Conveyancing
Augustine Clement Solicitors
Attwaters Jameson Hill Solicitors
Ellis Jones Solicitors
Sabeers Stone Greene Solicitors
Mitaly Dey
Benson Mazure LLP
W H Matthews & Co
R S L Law
James Morgan Solicitors
WATTS Lifestyle & Homes LLP
Eden Vale Solicitors
J E Baring & Co
Lester Aldridge LLP
Conveymoving
V M D Solicitors
UK Lawyers
Housing & Property Law Partnership
Steeles Law LLP
Affinity Legacy Planning LLP
Spencer West
Solicitors' Inn
Fridaysmove
Russell-Cooke Solicitors
Stephensons Solictors LLP
Broadlegal
Conveyancing Index
Kingsley Napley LLP
Broadway Solicitors
Andrew Veitch Solicitor London W1
Buckles Solicitors LLP
Fridaysmove
Stone King
Cavendish Legal Group
Legal Cost Finance
SA Legal (Non Profit)
Russell Cooke Solicitors
KaurMaxwell
FREI Solicitors Ltd
Curry Popeck
Newmans
Law & Lawyers Solicitors
Adam Bernard Solicitors
James Morgan Solicitors
James Morgan Solicitors
Crown Legal Solutions LLP
MyLegalAdviser
Forest & Co
Legal ABC
National Probate & Will Executors
Notary Public Office
Professional Negligence Solicitors
Attwells Solicitors
Solve, the Business Lawyers
R O C K Solicitors
Tremont Midwest Solicitors
X-Press Legal Services
Amphlett Lissimore a QualitySolicitors Firm
J H Hart & Co
Serenity Law
Blacks Legal
Brion & Co
Primary schools
in Camberwell
Are your little ones starting school soon? There are a range of primary schools within the Camberwell area that could be the ideal fit for their needs.
St Francis R C Primary School
Cobourg Primary School
Phoenix Primary School
Camelot Primary School
John Donne Primary School
St George's Church Of England Primary School
St James The Great Roman Catholic Primary School
Pilgrims' Way Primary School
Ilderton Primary School
Oliver Goldsmith Primary School
Harris Primary Free School Peckham
Surrey Square Primary School
Private Tuition
Brunswick Park Primary School
Southwark Park Primary School
Michael Faraday Primary School
Hollydale Primary School
St Mary Magdalene Church Of England Primary School
Kender Primary School
Townsend Primary School
English Martyrs Roman Catholic Primary School
John Ruskin Primary School & Language Classes
Rotherhithe Primary School
Robert Browning Primary School
Grange Primary School
St James' Church Of England Primary School
Crawford Primary School
St Joseph's Catholic Primary School
St Joseph's Roman Catholic Primary School
Victory Primary School
Bellenden Primary School
St John's Walworth Church Of England Primary School
St Paul's Church Of England Primary School
Edmund Waller Primary School
St John The Divine Church Of England Primary School
Riverside Primary School
John Stainer Primary School
St John's & St Clement's Church Of England Primary School
Charlotte Sharman Primary School
Sir Francis Drake Primary School
LMagic Sports Tuition Project
Tower Bridge Primary School
Lyndhurst Primary School
Ashmole Primary School
Deptford Park Primary School
St James's Hatcham Church Of England Primary School
Reay Primary School
Keyworth Primary School
Bessemer Grange Primary School
Snowsfields Primary School
Beormund Primary School
Goose Green Primary & Nursery School
Hermitage Primary School
Albion Primary School
Sacred Heart Catholic School
St John's Roman Catholic Primary School
Ivydale Primary School
Loughborough Primary School
Grinling Gibbons Primary School
First Class Learning Finchley
Charles Dickens Primary School
Shapla Primary School
St Saviour's Church Of England Primary School
Archbishop Sumner Church Of England Primary School
St Jude's Church Of England Primary School
Harbinger Primary School
St George's C Of E Primary School
The Enlighten Academy
Redriff After School Club Within Redriff Primary School
Invicta Primary School
St Anne's Catholic Primary School
Lucas Vale Primary School
St George's Cathedral Catholic Primary School
Transport links
in Camberwell
It's easy to travel to and from Camberwell. Discover the transport connections you can take advantage of when living in the area.
Rail
Denmark Hill Rail Station
Bus stops
Langton Road
Bethwin Road
Blanchedowne
Bowyer Place
Caldecot Road
Denmark Hill Camberwell Green
Vassall Rd Camberwell New Rd
St John's School
Champion Hill
Coldharbour Lane
Cottage Green
County Grove
Medlar Street
Patmos Road
Pomfret Road
Sacred Heart School
Sedgmoor Place
Vestry Road
St George's Way Burgess Park
St Giles Church
Valmar Road
Vassall Road (SE5)
Warner Road (SE5)
Wyndham Road Camberwell Road
Camberwell Green
Camberwell Church St Camberwell Grn
Wyndham Rd Camberwell
Grove Lane Champion Park
Quorn Road
Denmark Hill Rail Station
Denmark Hill Camberwell Green
Patmos Road
Restaurants in Camberwell
Local restaurants are a huge draw for people living in Camberwell. Get a taste for the best places to eat within the area.
Luxford Bar & Kitchen
McDonald's
Subway
Tropical
Tam Vietnamese Kitchen
Carluccio's
Pho An Nam
Yummy Fingers Restaurant
A F C Fried Chicken & Pizza
Alhaji Suya Ltd
Mingles
Wazobia
Caviar House Oyster Bar
Amigos Mediterranean Restaurant
Watford Town Kebab & Grill
Cedar Of Lebanon
Pimento Leaf
19FiftySeven
K F C
King Rooster
Sultan Beirut
Best Kebab & Fish & Chips
Noodles City
Ranna
Places of worship
in Camberwell
There are a range of places to worship in Camberwell, allowing you to maintain your faith when living in the area.
Redeemed Christian Church of God
Christ Apostolic Church Mount Zion International
Reality of Grace Ministries International
Churches & Other Places of Worship
The Everlasting Arms Ministries
Christ Church Peckham
Grace Outreach Church
Prayer Temple International Ministry
Christ Apostolic Church Revival Centre
Jesus Sanctuary Ministries
World Harvest Christian Centre
Liberty Christian Fellowship
Divinely Called Ministries
Rock of Redemption Church
The Well Community Church
God's Solution Centre
St George's Church Camberwell
St John's Church
Mountain of Fire & Miracles Ministries
Ultimate Power Assembly Ltd
The Lord's Chosen Charismatic Revival Ministries
Peckham Methodist Church
Baptist Church
Rye Lane Baptist Chapel
True Christian Bible Church
St Michael's Eritrean Orthodox Church
Christ Apostolic Church
The Salvation Army
St. Giles Church
Freedom Centre International
International Christ Community Centre
Amen Church of Christ
R C C G Victory House
St Christophers C of E Church
Christ Faith Tabernacle
Walworth Methodist Church
RCCG. House of Praise
Salvation Army
Grove Chapel
Universal Church of the Kingdom of God
Impact Evangelical Ministry
St Peters C Of E Church
St. Wilfrid's Catholic Church
St. James Bermondsey
St Mary Magdalene C Of E Church
Celestial Church of Christ
Haddon Hall Baptist Church
Peckham Rye Baptist Tabernacle
St Peter & The Guardian Angels R C Church
Beneficial Christ Church
The Salvation Army Church
Calvary Temple United Pentecostal Church
The Salvation Army Church & Community Centre
The Latter-Rain Outpouring Revival Church
Bermondsey Methodist Church
The Kingdom Church
St Thomas Nunhead
St John's C Of E Church
Churches & Other Places of Worship
Amott Baptist Church
St. Agnes Church
Most Holy Trinity Roman Catholic Church
Glory & Power Pentecostal Church
The Lighthouse Chapel International
Living Flames
New Testament Church of God
The Brook Place
St. Matthew's Church
St John The Evangelist East Dulwich
CP Ministries UK Casa De Pan
Olivet Baptist Church
St Pauls Parish Office
Norwegian Church & Seamans Mission
RCCG Overcomers Assembly
Metropolitan Tabernacle (Spurgeon'S)
New Covenant Apostolic Christ Church
Crossway United Reformed Church
St John the Divine Church
Scalabrini London
St Catherine's Church Hatcham
St. Saviour's Church
Dulwich Grove United Reformed Church
St Patrick's Roman Catholic Church
Trinity Vineyard Church
International Life Gate Chapel
The St George Martyr
Jamyang Buddhist Centre
Peckham Seventh Day
New Christianity Michael Church
New Covenant Gospel Church
North Lambeth Parish
Sureway International Christian Ministries
Church Of Our Lady Of Immaculate Conception
Church of God Seventh Day Sabbath Keeping
New Life Assembly
Rev John Cowling
New Testament Assembly
Lambeth Mission
Antony With St. Silas Nunhead
The Salvation Army Church
Precious Blood RC Church
St. Marks Church
New Cross Road Baptist Church
Christ Church C Of E Church
Manmin Church (Church of All Nation) Ltd
Rosary Catholic Church
R C C G Living Faith House
Herne Hill United Church Methodist Reformed
Our Lady Of Assumption R C Church
Congregation of Jacobs Synagogue
St. Paul's Shadwell
St Philip & James R C Church
The Ministry
Deptford Methodist Church
St Olave Hart Street
Devonshire Drive Baptist Church
Church Court Chambers
All Hallows by the Tower
Gracious Ministries International
Elim Pentecostal Church Brockley
Celestial Church of Christ
St George In The East C Of E Church
The Temple of Truth Church