Moving house is a huge task, and it can often be very stressful. It's hard to know where to start when you're moving house – there are so many things to think about! Not only do you have to worry about packing up all your belongings, but you also must find a new place to live and deal with all the admin that comes with moving. Mitchells Moving Company can take care of everything for you. We're experts in removals in Bickley, so we'll handle every aspect of the move for you – from packing your belongings to finding a new home for you. Plus, we offer tailored quotes so that you know exactly what you're paying for.
If you're looking for the best removals company to help you on moving day in Bickley, call us on 0800 023 4610.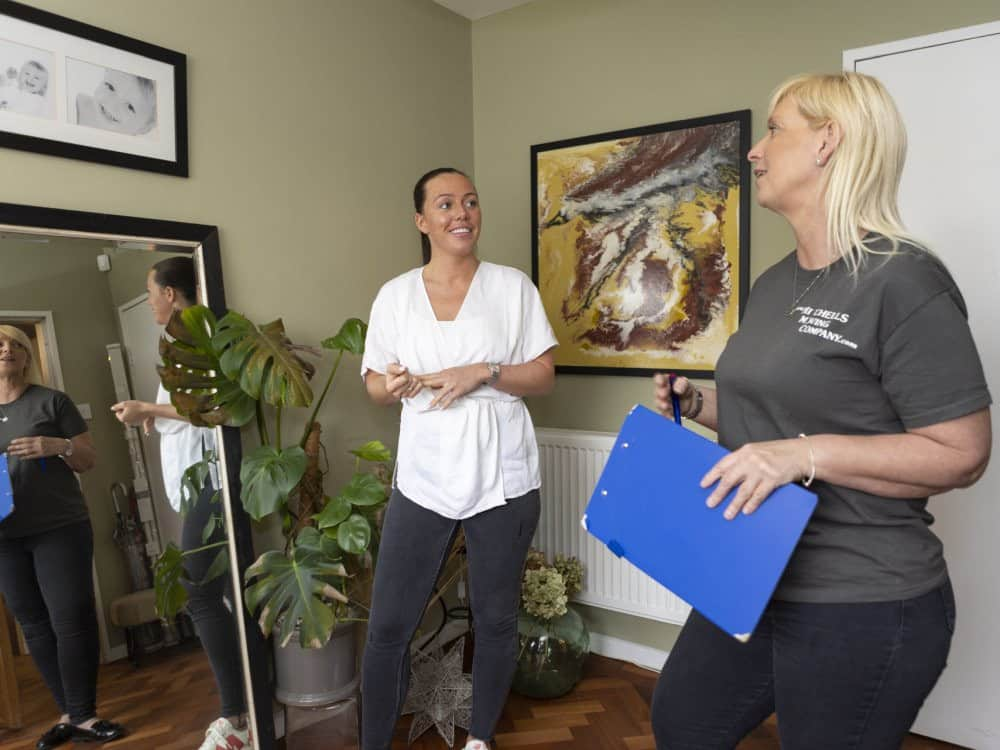 Why choose Bickley?
Bickley is an attractive leafy suburb located in the South East London borough of Bromley. It is known for its wide streets full of beautiful, detached homes, making it one of the most attractive places to live in the capital's outer boroughs. Bickley is home to 13,000 people giving it a more intimate, less crowded feeling while still being well connected to its surrounding neighbourhoods like Chislehurst and Bromley. Bickley is also well served by regional rail services into London, with direct trains to London Victoria taking just 32 minutes and London Blackfriars 40 minutes. Local trains and buses can take you into the hearts of Bromley and Orpington for shopping, cinemas, and theatres in as little as 2 minutes. There are multiple primary and secondary schools around the area, including the highly recommended Breaside Preparatory School on Orchard Road. Bickley is well positioned to give you the best of both worlds, the leafy, safe, secluded suburbs, and the bustling life of London's urban centres.
How can we help with
removals in Bickley?
Relocating to a new home can be stressful, especially if you must do all the packing and clearing yourself. The thought of packing up your entire home and moving it to a new location can be daunting. Not only is it time-consuming, but it's also easy to forget something important and end up with a lot of extra work. Mitchells Moving Company offers a full range of removals services in Bickley that will take the hassle out of your move. We provide a full packing service, so you can relax and know that everything will be taken care of. We also offer a clearance service, which helps you get rid of any unwanted clutter before you move. Our team is experienced and knowledgeable, so you can rest assured that your move will go smoothly.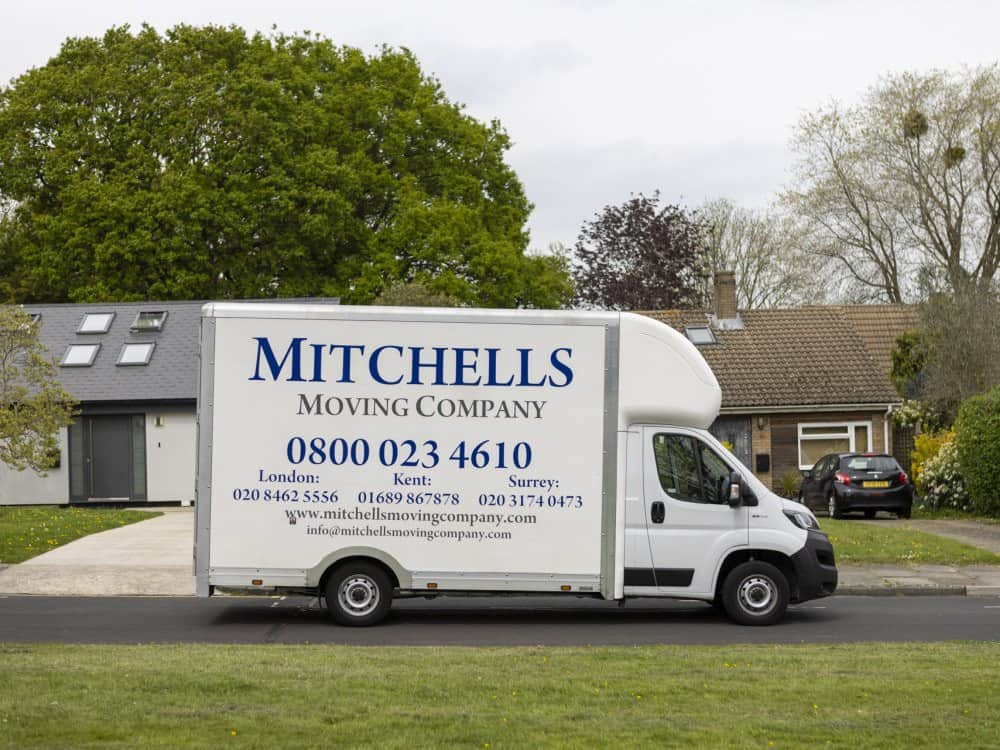 Why choose Mitchells Moving Company
for removals in Bickley?
Mitchells Moving Company has been providing removals in Bickley for over 10 years. We're a family-owned and operated business, and we take pride in our reputation for reliability and quality service. We have a team of experienced movers who will take care of everything for you so that you can relax and focus on your new home.

Industry experience dating back to 1980
You've probably heard horror stories of people who have had their possessions damaged or lost during a move. We're a family business that has some team members that have been in the removal industry for more than 40 years. We know the best ways to keep your belongings safe and transport them reliably. Plus, we offer competitive rates without compromising on quality or service.

Personal communication with customers
We take the worry out of your hands. We provide a comprehensive removal service that will ensure your move goes smoothly. From start to finish, we'll be there to help you every step of the way. Plus, we offer reassurance and security so that you can relax and focus on the excitement of your move.

Start-to-finish services
Start-to-finish services from one company is the solution you've been looking for. We take care of everything for you, from end of tenancy cleaning to disposing of your old furniture. You can relax and focus on the more important things in life, like packing up your belongings.

Modern, detail-oriented processes
Our team of experienced professionals use modern techniques and equipment to make your relocation as smooth as possible. We have a detailed process in place that ensures every step of the move is carried out efficiently and with minimal fuss. You can relax and enjoy the process – knowing that we've got everything under control.
Professional packing
for removals in Bickley
Moving is stressful. Packing up all your belongings, getting everything ready for transport, and then dealing with the actual move can be a lot to handle. The last thing you want to worry about when moving is how well your belongings are packed. If something breaks in transit, it's on you. Mitchells Moving Company offers professional packing services that will take the stress off your hands. Our experienced packers will come to your home and pack everything quickly and efficiently so that nothing gets damaged in transit. Let us take care of packing for you so that you can focus on the other aspects of your move.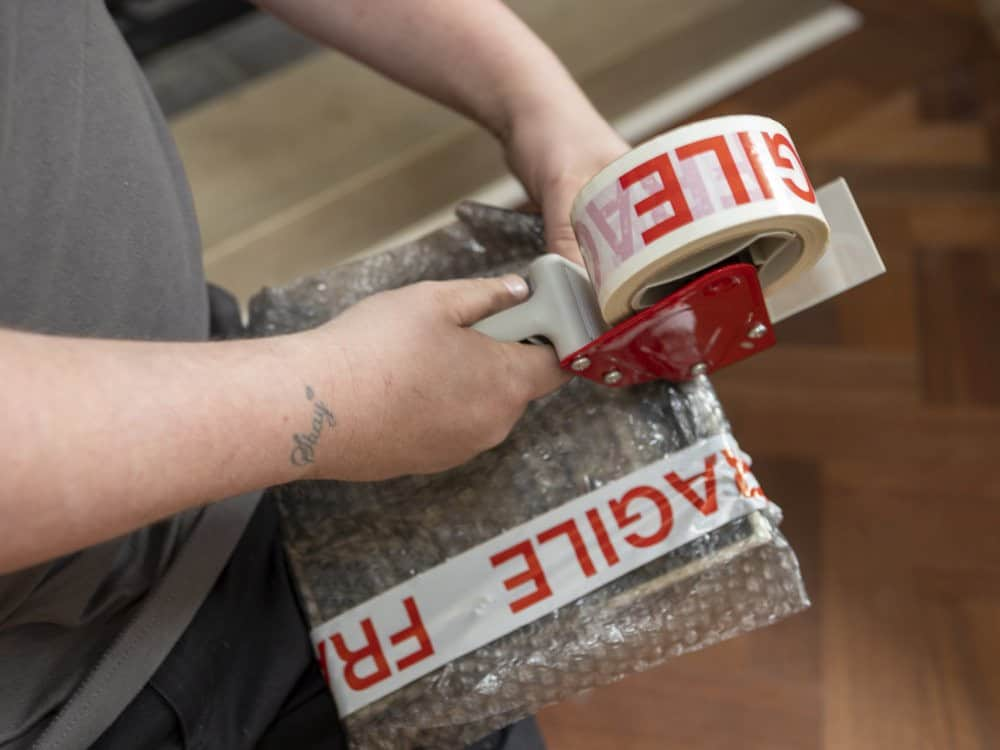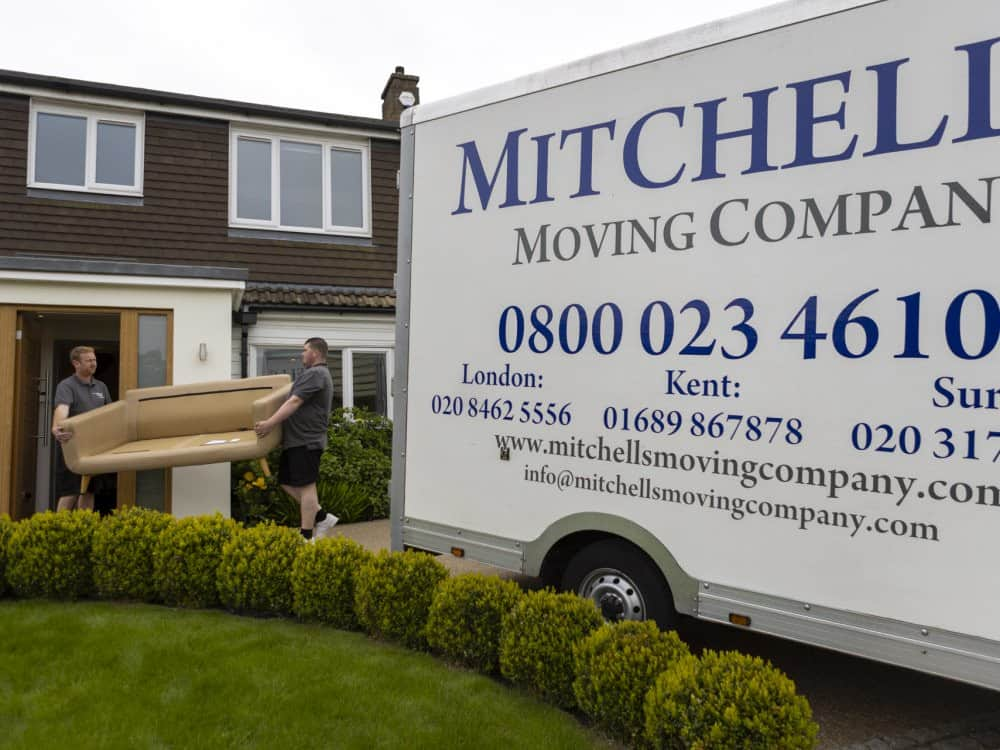 Removal storage
in Bickley
You've just moved into a new place, but before you can move your furniture in, you need to get rid of all the boxes and other items cluttering up your space. Moving is hard enough as it is- why make it harder by having to deal with all your extra belongings? Not to mention, if you don't have somewhere to store them, you'll probably just end up tripping over them or forgetting about them altogether. Rent a storage space from Mitchells Moving Company. We have a variety of sizes to choose from so that you can find the perfect fit for your needs. Plus, our secure facilities will give you peace of mind that your belongings are always safe.
Primary schools
in Bickley
Are your little ones starting school soon? There are a range of primary schools within the Bickley area that could be the ideal fit for their needs.
Blossom Years Pre-School
Bright Horizons Bickley Day Nursery and Preschool
Breaside Preparatory School
Bright Horizons Bickley Day Nursery & Preschool
St Lukes Pre-School
Little Learners Early Years Centre
Monkey Puzzle Day Nursery
Asquith Court Pre-School
Bexley Manor Nursery School
Eltham Green School Nursery
Pound Park Nursery School
Les Enfants Day Nursery
Bright Horizons Bromley Day Nursery & Preschool
Bright Horizons Shortlands Day Nursery and Preschool
Dulwich Montessori Nursery School
Alphabet House Nursery School
Busy Bees at Farringtons
Cute Kids Montessori Nursery School
Lottie's Day Nursery
Bright Horizons New Eltham Day Nursery and Preschool
Grove Park Pre School
Blossom Years
Little Curiosities Ltd
Bright Horizons Crofton Day Nursery and Preschool
Shortlands Day Nursery & Preschool
Selhurst Nursery School & Children's Centre
Ready Steady Go
Crosfield Nursery School & Children's Centre
Alphabet House Nursery School
Alphabet House Nursery School
Robert Owen Nursery School
Bright Horizons New Eltham Day Nursery & Preschool
Nuffy Bear Day Nursery
The Pelican Nursery School
Lollipops
Alphabet House Nursery School Baby Unit
Busy Bees at London Mottingham
Bright Horizons Eltham Elizabeth Terrace Day Nursery & Preschool
Purley Nursery School
Vivy Nursery School
Chestnut Nursery School Ltd
Alphabet Nursery School
Asquith Sidcup Pre-School & Day Nursery
Bluebells Nursery School Within All Saints Church
Bright Clouds Nursery
Tunstall Nursery School
Bright Horizons Crofton Day Nursery & Preschool
Rachel Mcmillan Nursery School & Children's Centre
Abbey Wood Nursery School
Rainbow Day Nursery
St Mary's Pre School Playgroup
Mottingham Hall for Children
Hyderi Nursery School
Premier Lodge Day Nursery
Thornton Heath Nursery School
Bright Horizons Sidcup Day Nursery and Preschool
Bright Horizons Eltham Green Day Nursery & Preschool
Abacus Early Learning Nursery School
Maytree Nursery School & Children's Centre
Noah's Ark Nursery School
Old Church Nursery School
Spencer Nursery School
Somerset Nursery School & Children's Centre
Ann Bernadt Nursery School
Horizons Day Nursery & Pre School
Triangle Nursery School
Montessori Nursery School
Childrens House Nursery School
Little Rainbow Pre School
Otford Nursery School Within Otford Primary School
Balham Nursery School & Children's Centre
Seahorse Nursery School
Whytebeams Nursery School
Bright Horizons New Beckenham Day Nursery and Preschool
Tachbrook Nursery School
Eden Nursery School Westerham
Noah's Ark 2 Nursery School
The Pelican Nursery School
Columbia Market Nursery School
Wentworth Nursery School & Children's Centre
Eltham Children's Centre
Eltham Elizabeth Terrace Day Nursery & Preschool
Puffins Nursery School
Bright Horizons Beacon Road Day Nursery
Bright Horizons Maythorne Cottages Day Nursery and Preschool
Bellissima
Alphabet Tree Childcare
Little Legs Day Nursery & Pre-School
The Red Hen Nursery School
The Colour Box Montessori Nursery School
Shelly Tots Pre-schools
The Roche Nursery School
The Mouse House Montessori Nursery School
Transport links
in Bickley
It's easy to travel to and from Bickley. Discover the transport connections you can take advantage of when living in the area.
Rail
Bickley Rail Station
Bus stops
Bird In Hand Lane
Blackbrook Lane
Clarence Road
Hawthorne Road
Lime Close
Oldfield Road St Georges Road
Park Hill Bickley
Southborough Road Bickley Station
Bickley Park Road St Georges Church
The Avenue Beaconsfield Road
St George's Road
Albyfield
Barfield Road
Barfield Road Blackbrook Lane
Aquila Estate
Hawthorne Road Blackbrook Lane
Bickley Rail Station
Restaurants in Bickley
Local restaurants are a huge draw for people living in Bickley. Get a taste for the best places to eat within the area.
Chislehurst Curry & Grill
Himalayan Cuisine
The Bickley
Dennys Lobster & Oyster Seafood Restaurant
Tom Bells Bickley
Shish-Co's
Odori & Sapori by Romeo
Tamasha
Ramblers Rest
Chef & Brewer – Tigers Head
Salisburys Fish & Chip Shop
Brassett Churrascaria Steakhouse
Oriental Garden
The Thyme Restaurant
Don Giovanni Restaurant
The Anglesey Arms
H20
Homesdale Interiors Ltd
Havet Restaurant
Giggling Squid – Chislehurst
Toby Carvery Crown Bromley
Grillery Restaurant & Bar Ltd
Raj Moni
Places of worship
in Bickley
There are a range of places to worship in Bickley, allowing you to maintain your faith when living in the area.
Christ Church Chistlehurst
St. Joseph's R.C Church
Trinity Bromley United Reformed Church
St John's Church
Chislehurst Methodist Church
St Mary's Catholic Church
St Edward The Confessor C Of E Church
Bromley Common Methodist Church
Cornerstone Christian Centre
Bromley Baptist Church
Elmstead Baptist Church
St Augustine With St Luke's Church
St. Patricks Catholic Church
Holmcroft Church
The Salvation Army Employment Service
The Salvation Army Church
St. Mark's Church
Sweet Savour Assembly
Bromley United Reformed Church
Brook Lane Community Church
Bromley Town Church
B C C The Church
Bromley Christian Centre
Churches & Other Places of Worship
Bromley Methodist Church
Christ Lutheran Church
St. Johns Sidcup
St. Michael & All Angels
Poverest Rd Baptist Church
Churchdown Christian Centre
Ambassadors of Grace Ministries
The Salvation Army Church
Our Lady Of The Rosary R C Church
Sidcup Baptist Church
Christ Church Sidcup
Saxville Methodist Church
Sidcup St Lawrence's Roman Catholic Church
St. Barnabas C of E Church
St Johns United Reformed Church
St Andrew's Parish Church
The Oak Community Church
St. Mary's Church of England Parish Church
Sisters of Mercy
St Mary Of Nazareth Church
Emmanuel Church Sidcup (Methodist & United Reformed)
RCCG Great Power Tabernacle
New Community Church
Days Lane Baptist Church
Catford Synagogue
Living Waters Apostolic Church
The Annunciation & St Augustine Catholic Church
Redeemed Christian Church of God HRMH Ltd
Holy Trinity Church
Fullness of Christ Ministries
Beckenham Methodist Church
Global Minsters Association
Beckenham Methodist Church
Coney Hill Baptist Church
Holy Trinity C Of E Church
Christchurch Centre
The Salvation Army Church & Community Centre
The Salvation Army Church
Orpington Baptist Church
Temple United Reformed Church
St George's Parish Church
Ichthus Christian Fellowship
Holy Redeemer C of E Church
St. Joseph's R.C Church
West Wickham Methodist Church
Christchurch Church of England
All Saints C of E Church
Orpington Methodist Church
St. Mark
Elim Pentecostal Church
St. Johns Church
St Nicholas Church
St Pauls C Of E Church
St Edmund Of Canterbury Catholic Church
Eltham Green Community Church
St Francis Church
Eltham Park Baptist Church
R C C G Faith Chapel
Lee Green United Reformed Church
Jubilee Harvest Church
Catford Assemblies of God Pentecostal Church
R C C G Christ Chapel For All Nations
Holy Innocents R C Church
St. Dunstan's Parish Church Bellingham
The Salvation Army Church
St Giles The Abbot
Emmanuel United Reformed Church
Beckenham Baptist Church
St Marys Church
Lewisham Islamic Centre
Europe for Christ Mission
Freedom House for All Nations
Our Lady Of The Rosary R C Church
Redeemed Christian Church Of God – Winners Sanctuary
Inter Church Revival
Lee Bible Study Centre
The Christ Rock Ministries
London Sivan Kovil
Penge Baptist Church
Lewisham Seven Day Adventist
International Christ Community Centre
St. Anthony of Padua
NICC
Kings Church
St Laurence Catford
West Wickham & Shirley Baptist Church
St. Andrew's Church
The Believers Misson Church of God
Trinity Methodist Church & Centre
Deutsche Ev Kirche
Unique Salvation Ministries
St John Coptic Orthodox Church
Emmanuel Pentecostal Church
Christ Church Orpington
Croydon & District Synagogue
Unity London
Bishop Ridley Church
We regularly work in these areas of Kent