You've just been given the news that you have to move house. Whether it's because of a new job, or because you're finally upgrading from your student digs, the thought of moving all your worldly possessions can be daunting. It's not just the physical act of packing and moving everything that's so stressful, it's also worrying about whether everything will arrive safely at your new home. Mitchells Moving Company is here to take the hassle out of moving house. We're a professional removals company with decades of experience in the industry. We understand that every customer is different, so we tailor our services to meet everyone's needs. We also pride ourselves on providing a high level of customer service – from providing tailored quotes to treating your home with respect, we'll do everything we can to make removals in Dartford as stress-free as possible.
If you're looking for the best removals company to help you on moving day in Dartford, call us on 0800 023 4610.
Why choose Dartford?
Dartford is a storied and dynamic community of 75,000 right on the banks of the Thames, Dartford is one of the most interesting areas to move to in the South East. Perfectly positioned on the edge of London and Kent you'll get the best of both worlds, with easy bus and train links into the capital, and quick access to the M25 and A2 to take you to Essex or to the Kent coast. Shopaholics will be in luck; the famous Bluewater Shopping Centre is just down the road from the town centre and can provide for all of your retail needs. The town centre itself is well served by Southeastern and Thameslink rail services as well as local buses. It also boasts the Priory Shopping Centre, multiple large supermarkets, and several outlet stores, so everything you need will be close at hand. The river Darent forms an attractive waterway that flows through the town centre and several of the town's many green spaces. Dartford represents the perfect place to escape the hustle and bustle of the big city without cutting yourself off completely.
How can we help with
removals in Dartford?
Moving house is one of the most stressful things you can do. From the packing to the actual move, there are so many things that can go wrong. If you're not careful, you could easily end up damaging your belongings or losing them altogether. Mitchells Moving Company offers a comprehensive removals service that will take care of everything for you. We have years of experience in the industry and our team is made up of experts who will make sure your move goes as smoothly as possible. We provide a full packing service, a clearance service, and much more – so you can relax and enjoy your new home without any stress.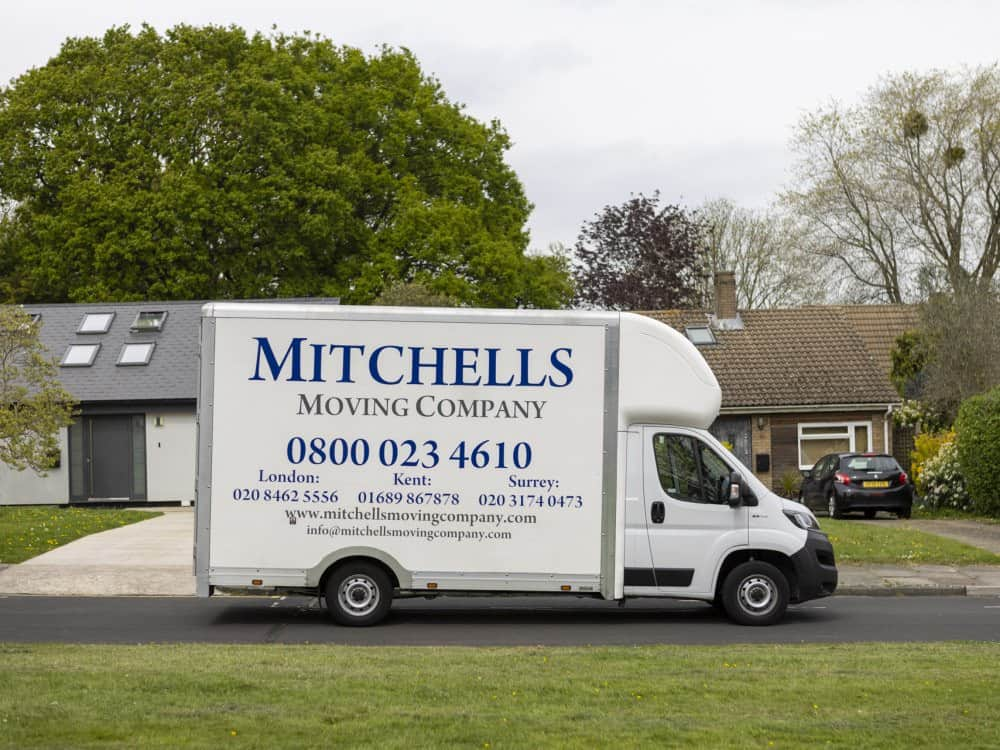 Why choose Mitchells Moving Company
for removals in Dartford?
Mitchells Moving Company has been providing removals in Dartford for years, and we have a reputation for being reliable and trustworthy. We understand that every move is unique, so we offer a range of services to suit your needs. From full packing and unpacking services to storage solutions, we can take care of everything for you.

Industry experience dating back to 1980
Relocating can be a stressful experience, and it's even more difficult if you're worried about the safety of your possessions. Some of our team has over three decades of experience in the moving industry, so you can trust that your belongings will be handled with care. We use the latest technology and equipment to ensure a safe and smooth relocation for everyone involved.

Personal communication with customers
We take the hassle out of moving by providing a personal communication service. You can rest assured that we will communicate with you throughout so that your move goes as smoothly as possible. With our comprehensive service, you'll have one less thing to worry about during this exciting time.

Start-to-finish services
We offer start-to-finish services that will take care of everything for you, from packing and loading your belongings to unloading them at your new home and even doing the end of tenancy cleaning for you. Why not invest in removals services from one company and have peace of mind knowing that everything is taken care of?

Modern, detail-oriented processes
You may not know where to start or what the process even looks like. Plus, there are so many things that can go wrong during a move if you're not prepared. Our team of experienced professionals has been helping people relocate their homes for years. We use modern techniques and equipment to make the process as smooth and stress-free as possible. From start to finish, we will be with you every step of the way to ensure a successful relocation.
Professional packing
for removals in Dartford
It's not just the packing that's stressful, it's also the clearing out process. You must go through everything you own and decide what to keep and what to get rid of. Mitchells Moving Company can take care of everything for you. We offer a professional packing service that will take the stress off your hands. We'll pack your belongings quickly and efficiently so that you don't have to worry about a thing. Plus, we'll clear out all of your unwanted items so that you don't have to deal with it yourself. Let us take care of everything for you so that you can relax and enjoy your move!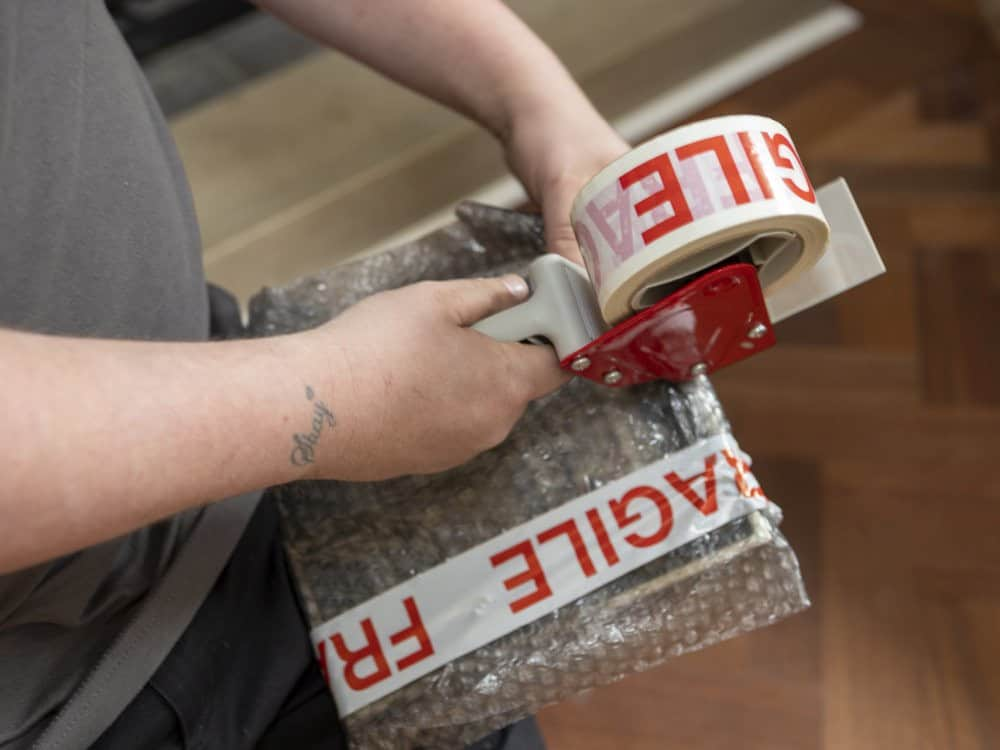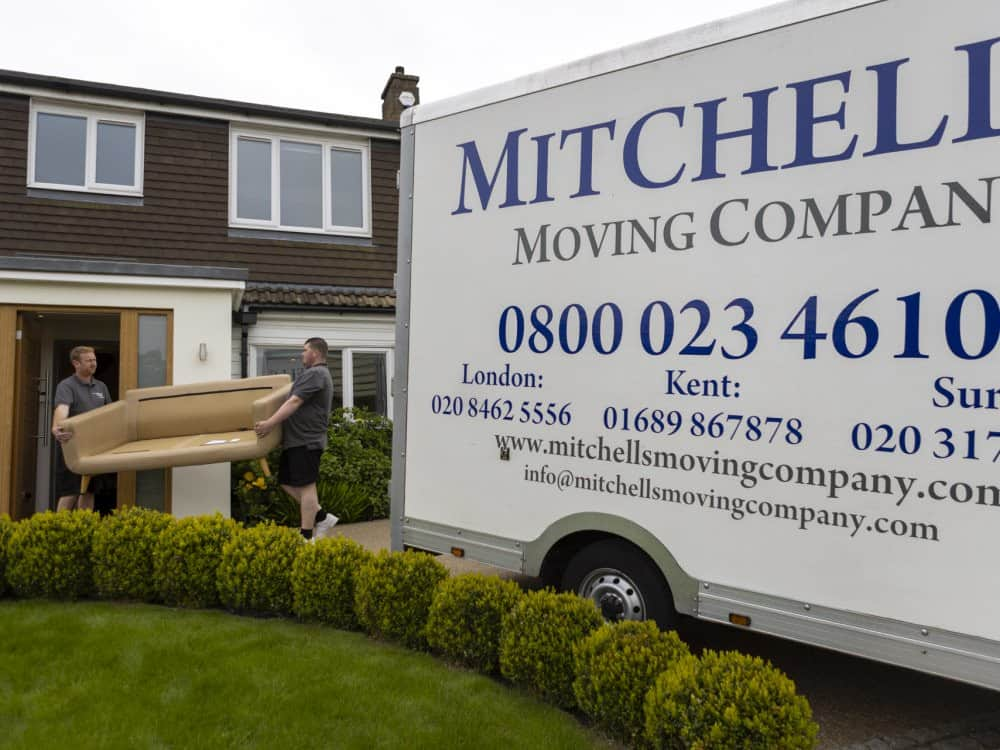 Removal storage
in Dartford
You have a lot of belongings that you need to store, but don't want to trust just anyone with them. You've probably heard horror stories about people's possessions being damaged or stolen while in storage. Mitchells Moving Company offers secure and reliable removal storage in Dartford. Our team is experienced in the safe handling and storage of your items, so you can relax knowing that your belongings are in good hands.
Primary schools
in Dartford
Are your little ones starting school soon? There are a range of primary schools within the Dartford area that could be the ideal fit for their needs.
Three R's Teacher Recruitment
MD Tutors
The Little Jungle
Paivalearning
Tiger Tuition Ltd
Tiger Tuition Ltd
Shining Star Extra Tuition
Cribs Charitable Trust Within St Columbas School
Shamma Education & Training Services Ltd
Progressions Tutoring Services
Dyslexic Tutor
Arise & Shine Childcare Services
Abiann Lewis Online Academy
Kumon Welling Centre
Rodbud Tutoring Ltd
Frankphil Child Care Ltd
Momentum Dance
Manor Oak Primary School
Promise Tuition Centre
Study Buddies Tuition Centre
Explore Learning
Box Music Academy
RR Tutoring Services Ltd
Mr 'K's Tuition
Talent Pool Academy
Rush Resources Tuition Centre
Boost Education
Farringtons School
JG Educate Ltd
Barbara Njau English Tuition
Tutor Doctor Bexley Borough
The Skill Academy
Ark Tuition
Quality Tutors
Steps Institution
ACEdemics Ltd
More Training
myprimetutor.com
Meet Your Tutor
Real Estate Beyond 2050
First Class Learning Sevenoaks
Top Mark Tuition Centre
Genius Tuition
Tecnis Academy Ltd
Bestgrade Education – Tuition Centre
Private Tuition Services UK
Top Grade Tuition
East London Community Support
Europa Centre
First Class Learning – Beckenham Learning Centre
FCL Hornchurch & Elm Park
Gascoigne Primary School
Mottingham Primary School
Busy Bees Pre School
Bromley High School
Blackheath Preparatory School
Online 1-1 Tuition
Phoenix Education Consultancy Ltd
SquireClub
East London Tutors Ltd
Piano Teacher for Beginners
I L S Languages
EIM Tutors
Forest Gate Tuition Centre
Bens Home Tutoring
Scholars Tuition
Redbridge Tuition Centre
Culverstone Green Primary School
MakeBelieve Arts
St Joseph's Catholic Primary School
Maypole Primary School
The Anthony Roper Primary School
Bean Primary School
St Anselm's Catholic Primary School
Our Lady's Catholic Primary School, Dartford
Holy Trinity Church of England Primary School, Dartford
Joydens Wood Junior School
Wilmington Primary School
Wentworth Primary School
The Brent Primary School
The Gateway Primary Academy
Dartford Primary Academy
St Paulinus Church of England Primary School
Westgate Primary School
Oakfield Primary Academy
Temple Hill Primary Academy
Horton Kirby Church of England Primary School
West Hill Primary Academy
Sutton-At-Hone Church of England Primary School
Greenlands Primary School
River Mill Primary School
Haberdashers' Aske's Crayford Temple Grove
Dartford Bridge Community Primary School
Fleetdown Primary Academy
Secondary schools
in Dartford
Dartford has a range of secondary schools that will provide your children with all the support they need. Explore the local education opportunities within the area.
Dartford Science & Technology College
The Leigh Academy
Haberdashers' Aske's Crayford Academy
Dartford Grammar School
Wilmington Grammar School for Boys
Wilmington Grammar School for Girls
The Leigh UTC
Dartford Grammar School for Girls
Stone Lodge School
Transport links
in Dartford
It's easy to travel to and from Dartford. Discover the transport connections you can take advantage of when living in the area.
Rail
Dartford Rail Station
Bus stops
Wentworth Drive
Darent Valley Hospital
Galleon Boulevard
Little Brook
South Lake
Lake View
Marsh Street
District Centre
Brunel Way
Home Gardens
The Leigh Academy
Heath Lane Retail Park
Park Road
James Road
Princes Road
Havelock Road South
Somerset Road
Dartford Girls' Grammar School
West Hill
Francis Road
Pilgrims Way
Spital Street
Dartford Motors
Crossways Boulevard
Rochester Road
Downs Avenue
Brent Lane East
Dartford Technology College
Heathlands Rise
Maple Road
Highfield Road South
Chestnut Road
Willow Road
Sycamore Road
Dartford Road Junction
Whitehill Road
The Base
Alan Close
Ruby Court
David Lloyd
Barham Road
Carrington Road
Mercedes Garage
Marsh Street Roundabout
Dartford Motors
Burroughs Drive
Lowfield Street
Home Gardens
Constance Grove
Hanau Bridge
Hythe Street
Holy Trinity Church
Dartford Girls' Grammar School
Market Street
Brent Lane
Brooklands Lakes
Princes Park
Princes Avenue
Patterdale Road
Darent Valley Hospital
Royal Victoria Mill
Prospect Place
Home Gardens
Crossways Management Centre
Global House
Colorcon
Cotton Lane
Victoria Park
Campanile Hotel
The Welsh Tavern
The Brent School
Milestone Road
Brentfield Road
The Brent
Watling Street Cemetery
Cugley Road
Myrtle Place
Darent Valley Hospital
Cugley Road
Watling Street Cemetery
St Vincents Road
Park Road
Livingstone Hospital
Market Street
Cranford Road
The Orange Tree
Fox and Hounds
Instone Road
Highfield Road
Highfield Road Magistrates Court
West Hill
West Hill Primary Academy
Havelock Road North
Maiden Lane
Bird In Hand
Havelock Road North
West Hill Primary Academy
Priory Hill
Mill Pond Road
Home Gardens
St James' Lane
Fulwich Road
The Fulwich
Barham Road
Baldwyns Park
Hazel Road
Cedar Road
Hawthorn Road
Elm Road
Ash Road
Mead Road
Havelock Road
Heathlands Rise
North Road
Maiden Lane
Wilmot Road
Stanham Road
Firmin Road
Hallford Way
King Edward Avenue
North Road
Princes Road Halfords
Livingstone Hospital
Lowfield Street
Kent Road
Spital Street
Hythe Street
Lawson Road
Havelock Road South
Tree Estate Mead Road
Leigh Academy
William Mundy Way
Acacia Park and Ride
Rennie Drive
Things to do
in Dartford
There's lots to love about Dartford. Here are the top attractions within the area that you can explore – you better start planning!
The Orchard Theatre
Joyden's Wood
Darent Valley Path
Dartford Crossing
Dinotropolis
Stephen Oliver: Studio & Gallery
The Manor Gatehouse
Dartford Borough Museum
Hesketh Park
Dartford Open Air Theatre
The Enchanted Woodland
Dartford Markets
Mind Medicine Mobile Massage Therapy
Heathfields Halls
FO Nathaniel John Barry Memorial
Hangloose Adventure Bluewater
JJ's Clay Shooting Club
The Dartford Jug
Gravity Trampoline Parks Bluewater
The Mick Jagger Centre
Satisfaction Tour
Dartford Heath
The Malt Shovel
The Wharf
Dartford Harriers Athletics Club
Restaurants in Dartford
Local restaurants are a huge draw for people living in Dartford. Get a taste for the best places to eat within the area.
Subway
Siciliana Pizzeria Restaurant
Kulture Kitchen
Kent Curry House
Tasty African Food
Dart Fried Chicken
Eden Palace
The Flying Boat – Jd Wetherspoon
Pizza Hut
Dartford Dosa House
Wig & Gown
Glamour Kitchen
The Jafflong
Peking Garden Restaurant
Kfc
Carnaval
Wimpy
McDonald's
Subway
Thai & Chinese Noodle Bar
K F C
Daniel's Grill & Restaurant
Tasty African Food
Parks
in Dartford
Dartford has plenty of parks and open spaces to enjoy. Here are your options if you're looking for some fresh air.
Central Park
Brooklands Lake
Darenth Country Park
Beacon Wood Country Park
Waller Park
Places of worship
in Dartford
There are a range of places to worship in Dartford, allowing you to maintain your faith when living in the area.
The Salvation Army Church
Spital Street Methodist Church
Guru Hargobind Sahiv Gurdwara
Holy Trinity Church
RCCG City of David
St. Anselm's
Grace Outreach Church
St Vincents R C Church
St Albans C Of E Church
Christ Church Dartford
Temple Hill Baptist Church
St Edmunds Church Living Well
Dartford Community Church
St Michaels & All Angels Church
Gateway Pentecostal Church
Dartford Heathside Congregation of Jehovah's Witnesses
Wilmington Christian Fellowship
St Paulinus Parish Office
St Mary Of The Crays R C Church
St Margaret Of Antioch
St. Augustines Church (Slade Green)
Shalom Care Home
Baldwyns Park Baptist Church
Christ Church Erith
Christ Light Assemblies UK
C C C Erith Parish
Redeemed Christian Church of God, Winners Pavilion
North Heath Family Church
Northend Baptist Church
St Barnabas Church
Queen Street Baptist Church
Christ Mission Embassy
St Peter's
St Mary Greenhithe
Grace Baptist Church Bexleyheath
Geddes Place United Reformed Church
Believers Loveworld
The Salvation Army Employment Service
St John Fisher R C Church
Walls of Salvation Church
St. Paul's Church
Upminster Baptist Church
The Lighthouse Christian Fellowship (Erith)
Northumberland Heath Baptist Church
Our Lady Of The Angels R C Church
The Church Centre
Capuchin Franciscan Friars
Bexley Christian Life Centre
Trinity Baptist Church
St John Vianney R C Church
Crowning Glory Ministries Church
St. James Church
Resurrection & Restoration
Loveworld Erith
R C C G Christ Chapel For All Nations
Riverway Seventh-Day Adventist Church
Christ Church Centre
St Peter's C Of E Church
St. Peters Bexley Heath
St John The Evangelist Church Hall
Days Lane Baptist Church
Belvedere Baptist Church
All Saints Church
Belvedere Pentecostal Church
The King's Family Centre
St. Andrew's Church
Community Church
Sikh Temple
St. Mary the Virgin Parish Church of Swanley
St. Johns Sidcup
St Thomas More Catholic Church
St James The Great Blendon Church
St Barnabas C Of E Church
St. Mary the Virgin Chalk Church
NICC
St Augustines C Of E Church
The Salvation Army Church
Fresh Revival Ministry a place Of signs & wonders
Darent Valley Community Church
Harvel Crescent Spiritualist Church
The Salvation Army Church & Community Centre
Bishop Jonathan Blake
St John The Evangelist Church
The Redeemed Christian Church of God City of His Grace
Trinity Methodist Church & Centre
Wellspring Pentecostal Church
The Plumstead Community SDA Church
Emmanuel Baptist Church
St. Michael's Church
Welling Evangelical Free Church
Crockenhill Baptist Church
Our Lady Of The Rosary R C Church
Holy Trinity C Of E Church
Christ Chapel
St Nicholas C of E Church
regeneration Church
Emmanuel Church Sidcup (Methodist & United Reformed)
Bishop Ridley Church
Diadem Church London
Full Gospel Entime Ministries
Christ Church Sidcup
Sidcup Baptist Church
St Edward The Confessor C Of E Church
St Mary's Church
RCCG Spring of Hope
Holy Redeemer C of E Church
Fullness of Christ Ministries
St. Davids R C Church
Saxville Methodist Church
Ichthus Christian Fellowship
St Marys Church
United Reformed Church
Giggs Hill Church
The Oak Community Church
St. Nicholas Church
Harmony Christian Centre
Fawkham & Hartley Church Centre
Bestway International Christian Centre
C & S St. Michaels Church
Temple United Reformed Church
Christ Embassy
St. Johns Church
We regularly work in these areas of Kent