Moving house is a huge task, and it can often be very stressful. You must pack up your entire life, deal with all the hassle of getting everything out and into the new place, and then you must unpack it all again. Not to mention the fact that you're likely doing all of this while juggling work and family commitments. Mitchells Moving Company can take care of everything for you. We'll handle the packing, loading, transporting, and unloading – so you can relax and focus on what's important. With our years of experience in the industry, we know how to complete removals in Caterham quickly and efficiently so that you can start enjoying your new home as soon as possible.
If you're looking for the best removals company to help you on moving day in Caterham, call us on 0800 023 4610.
How can we help with
removals in Caterham?
Moving house is a notoriously stressful experience. From the packing to the actual move, there are so many things that can go wrong. It's hard enough moving house without having to worry about the logistics of the move itself. Packing everything up, getting it all to the new house, and then unpacking – it's enough to make anyone stressed out. Mitchells Moving Company can take care of everything for you. We provide a full range of removals services, from packing your belongings to clearing out your old home. We have years of experience in the industry and our team is passionate about making your move as smooth as possible. Contact us today for a free quote!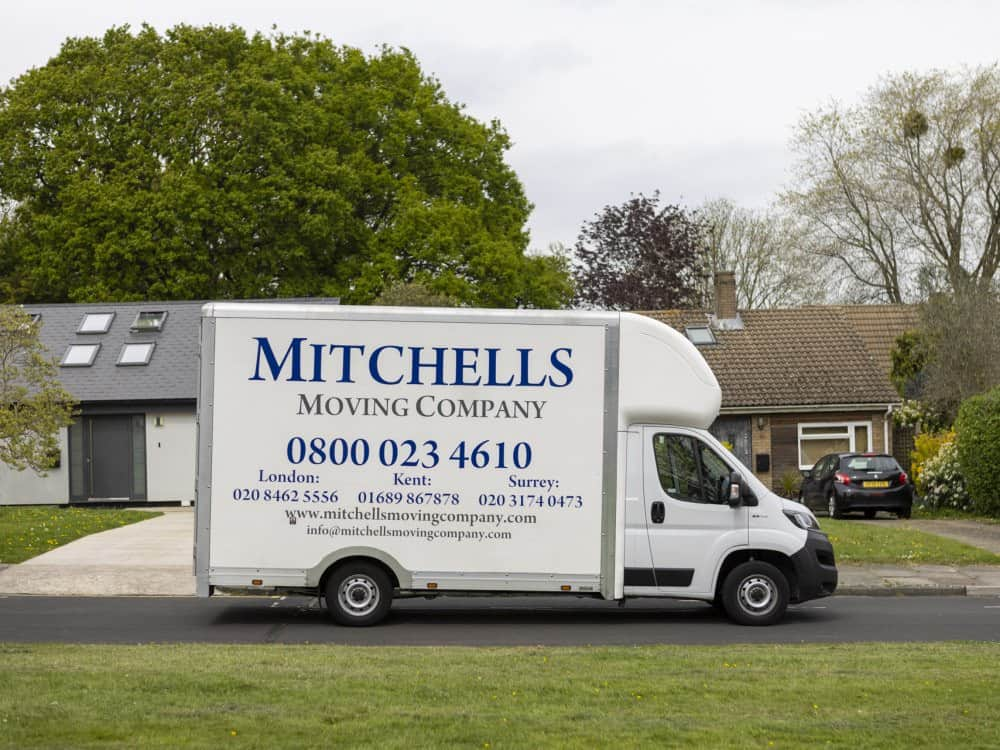 Why choose Mitchells Moving Company
for removals in Caterham?
Mitchells Moving Company is here to help. We are a professional removals company with years of experience in the industry. We know how to make your move as stress free as possible from start to finish. We'll take care of everything for you.

Industry experience dating back to 1980
You may have heard horror stories about people who hired inexperienced or unprofessional movers and ended up with damaged furniture, scratched floors, and missing items. Our family business has some members of the team that have been in the removals industry for more than 40 years. We know how to safely transport your belongings, and we have a reputation for being reliable and trustworthy.

Personal communication with customers
Moving is stressful enough without having to worry about your belongings. You have enough to think about with the packing and planning. We provide a personal communication service that will keep you updated on the progress of your move and reassure your customers that their belongings are in safe hands. We'll handle all customer inquiries so that you can focus on the move itself.

Start-to-finish services
Start-to-finish services from our company will take care of everything for you so that you can focus on your move and not worry about the little things. We'll clean your old home before you leave, transport all your belongings, and even help you unpack at your new location. Why spend hours upon hours trying to do it all yourself when we can take care of it for you?

Modern, detail-oriented processes
Our team at Mitchells Moving Company are here to help make your move as stress-free as possible. We use modern vans that are specifically designed for moving house, and we have support vehicles on hand in case you need them. Plus, we pack methodically so that everything is easy to find when you reach your destination.
Professional packing
for removals in Caterham
Moving is stressful. Packing up your home, dealing with all your belongings, and trying to organise everything can be a daunting task. It's easy to feel overwhelmed when you're moving. You must deal with packing, finding a new place to live, changing your address, and so much more. Mitchells Moving Company can take the stress out of your move by providing professional packing services. Our packers will come to your home the day before your move and pack everything quickly and efficiently. This will allow you to live your daily life right up until the move without any added stress.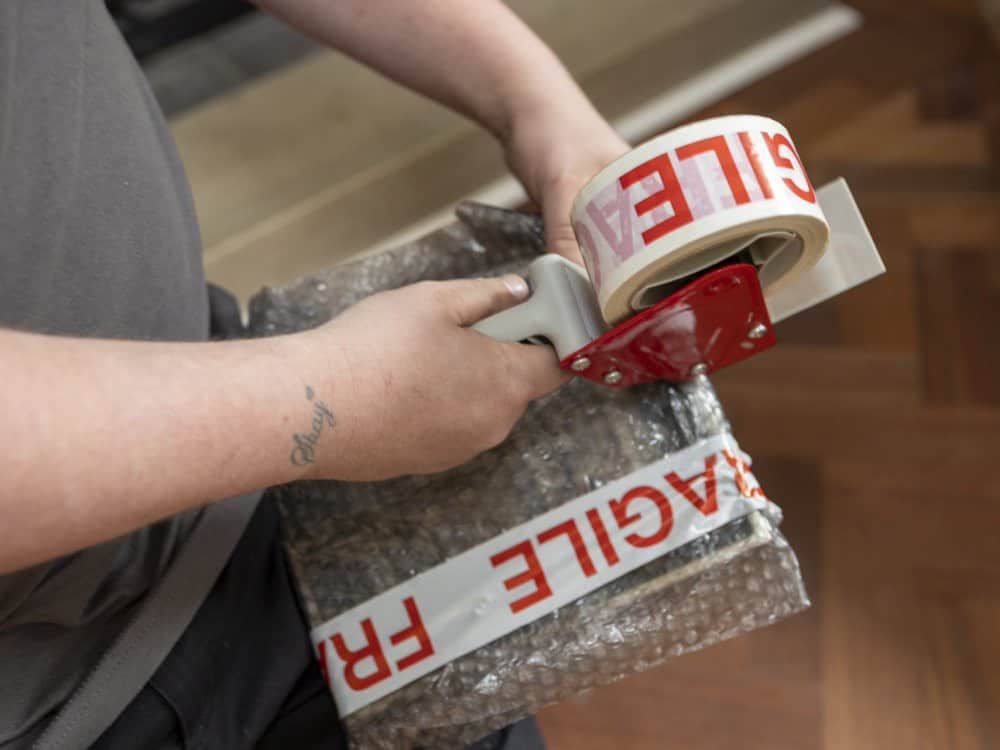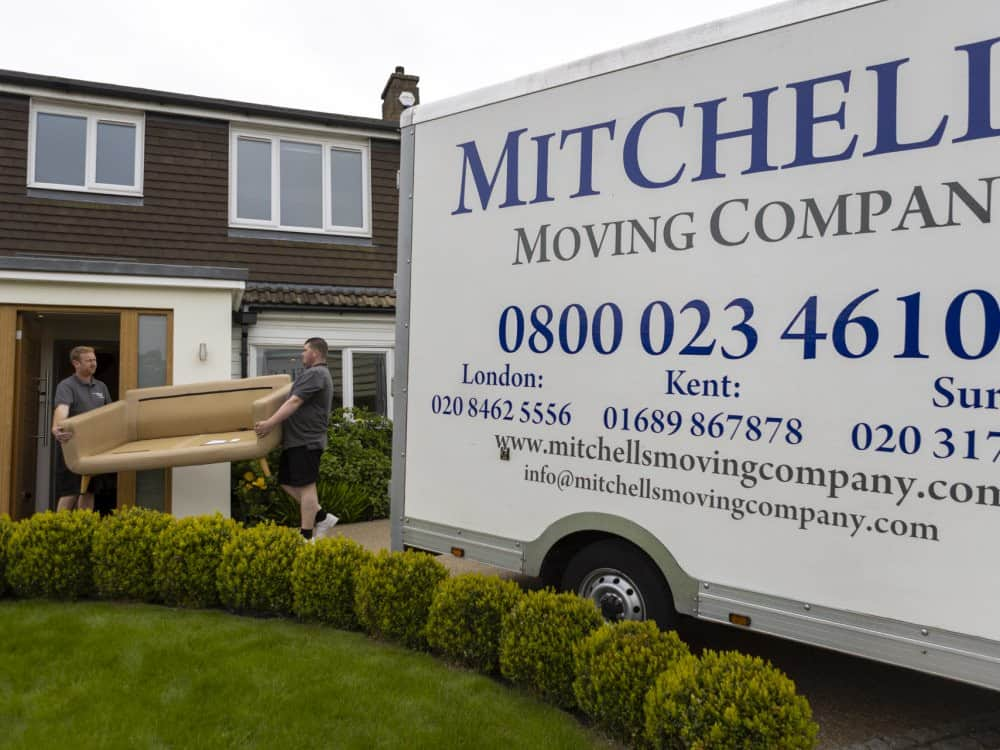 Removal storage
in Caterham
You've just moved into a new home, but you can't move your furniture in until the renovations are finished. Not only do you have to deal with the hassle of moving, but now you must find somewhere to store your belongings too! It feels like your problems are never-ending. Mitchells Moving Company offers removal storage in Caterham so that you can have a space to store your items until you're ready to move them in. With CCTV, alarm systems, codes, and padlocks, you can trust that your belongings will be completely secure at all times.
Primary schools
in Caterham
Are your little ones starting school soon? There are a range of primary schools within the Caterham area that could be the ideal fit for their needs.
St John's C Of E Aided Primary School
Hillcroft Primary School
Marden Lodge Primary School & Nursery
St Francis Catholic Primary School
Audley Primary School
Woodlea Primary School
Whyteleafe Primary School
Furzefield Primary School
Keston Primary School
Kenley Primary School
Selsdon Primary & Nursery School
Warlingham Village Primary School
Coulsdon C Of E Primary School
MichaelTutors247
The Hayes Primary School
New Valley Primary School
Bletchingley Village Primary School
Roke Primary School
Woodcote Primary School
Alfa Tuition Ltd
Bandon Hill Primary School
St Mary's C Of E Primary School
Courtwood Primary School
Merstham Primary School
Manor Oak Primary School
Wray Common Primary School
Forestdale Primary School
Regina Coeli Catholic Primary School
Woodmansterne Primary School
Gilbert Scott Primary School
Sumeyra Tastan Tutoring
Kamran Ahmed One to One Tuition
St John's Primary School
Epsom Downs Primary School & Children's Centre
Sacred Heart Catholic Primary School
Kingswood Primary School
St Peter's Primary School
Reigate Parish Church Primary School
St Anne's Catholic Primary School
Ecclesbourne Primary School
Foresters Primary School
Biggin Hill Primary School
The Education Hub
Tadworth Primary School
Devonshire Primary School
High View Primary School
Mottingham Primary School
St John's Cofe Primary School
Marvels Lane Primary School
Audley Primary School
St John's CofE Aided Primary School
St Peter and St Paul CofE Infant School
St Francis Catholic Primary School
Marden Lodge Primary School and Nursery
Hillcroft Primary School
Woodlea Primary School
Secondary schools
in Caterham
Caterham has a range of secondary schools that will provide your children with all the support they need. Explore the local education opportunities within the area.
Transport links
in Caterham
It's easy to travel to and from Caterham. Discover the transport connections you can take advantage of when living in the area.
Rail
Bus stops
Westway Common
Yorke Gate
Recreation Ground
Tupwood Lane
White Knobs Way
Longsdon Way
Caterham Valley
Caterham Dene Hospital
Court Road
Townend Shops
High Street
Douglas Brunton Day Centre
Coulsdon Road
Hambledon Road
The Village
Windmill Close
The Grove
Roffes Lane
Town End Close
Macaulay Road
Portley Lane
Ninehams Road
Salmons Lane Green
Bourne Court
Farningham Road
Beechwood Gardens
Tillingdown Hill
Marden Lodge School
Town End
Caterham School
Court Road
De Stafford School
Yorke Gate Road
Milton Road
Banstead Road
Guards Avenue
Harestone Valley Road
Brigade Place
Burntwood Lane
Things to do
in Caterham
There's lots to love about Caterham. Here are the top attractions within the area that you can explore – you better start planning!
Holy Cross Rc Church
RAF Kenley
Soper Hall Community Centre
GO Paintball London
The Miller Centre Theatre
GO Laser Tag London
The Radius Arms
GO Zorbing London
Surrey Hills Gliding Club
Sahara Studio
The Swing Joint
Blacksmith Arms
Whyteleafe Tavern
Six Styles
Flowtastic
St Mary's Church
St Luke's Church
The Sacred Heart of Jesus Roman Catholic Church
Restaurants in Caterham
Local restaurants are a huge draw for people living in Caterham. Get a taste for the best places to eat within the area.
Shahebs Caterham Ltd
Bollywood Indian Restaurant
Bua Thai Restaurant
Rajduth Tandoori
Little India
K F C
Mazzy Grill
ID Imperial Dynasty Chinese Restaurant
Buzz Kebab
Pizza Express
The Cochin
Subway
Pizza Hut (UK) Ltd
The Kerala
Caterham Fish Bar
Raja Tandoori
La Fiaba Del Mediterraneo
The Caterham Arms
Sharp's Traditional Fish & Chips
Perfect Kebab
Royal Tandoori
Dewan-e-Am Indian Restaurant
The Fox
Royal Tandoori
Parks
in Caterham
Caterham has plenty of parks and open spaces to enjoy. Here are your options if you're looking for some fresh air.
Places of worship in Caterham
There are a range of places to worship in Caterham, allowing you to maintain your faith when living in the area.
St. Mary The Virgin Church
The Salvation Army Church
Sacred Heart of Jesus R C Church
Caterham Baptist Church
Oakhall Church
Caterham Community Church
St. Paul C of E Church
Whyteleafe Free Church
St. Ambrose Catholic Church
Warlingham Methodist Church
Old Coulsdon Congregational Church
St. John's Church
Bletchingley Parish Church
Church of the Epiphany Merstham
St John The Baptist R C Church
St. Barnabas Church
Jehovah's Witnesses
Sanderstead Methodist Church
Horley Baptist Church
Sanderstead Evangelical Church
Christian Science Reading Room
St. Katharine's Church Merstham
St Margarets Church
Holy Family R C Church
St Marys Oxted & St Peters Tandridge
St. Ambrose Church
United Benifice of St. Marys Oxted & St. Peters Tandridge
The Salvation Army Church
Oxted United Reformed Church
Daystar Ministries
The Salvation Army Church
Coulsdon Christian Fellowship
Church of England
All Saints C Of E Church
St. Andrews Church of England
First Church of Christ,Scientist
Purley Masjid
Sanderstead All Saints PCC
St Aidans Catholic Church
GCI Coulsdon Community Church
Jehovah's Witnesses
Sanderstead United Reform Church
Praise Baptist Church
St Peters Parish Church
Redhill Christian Fellowship
The Salvation Army Church
Croydon Jubilee Church
Purley Baptist Church
Purley United Reformed Church
Paga
Christ Church
Woodmansterne Baptist Church
Redeemed Christian Church of God Glorious
St Mary's Anglican Church
St Columba's R C Church
Christ Church
Croydon Spiritualist Church
Redhill Methodist Church
St Dominic Catholic Church
St. Matthews Church & Parish Centre
St Edward King & Confessor C Of E Church
Emmanuel Prayer Centre
St Gertrude's R C Church
Victory City
St Francis C Of E Church
St Augustines Centre
Selsdon Baptist Church
Holy Trinity Church
The Salvation Army
New Addington Baptist Church
First Church of Christ Scientist
Redhill Baptist Church
Redhill Jamia Mosque Al-Mustafa
Hope Chapel
Liberty Chapel (Church for All Nations)
All Saints C of E Church
Banstead Community Church
Restore Truth Outreach Ministry
South Croydon United Church
Stanley Park Evangelical Free Church
Wallington Christian Centre
St Patrick's Church
Solution Chapel International
St. Marys Church Office
Sutton Islamic Centre
St. Helier Methodist Church
Bandon Hill Methodist Church
St Elphege's R C Church
Wallington United Reformed Church
Redeemer Croydon
Holy Family R C Church
The Church of the Good Shepherd
World Harvest
Hayes Free Church
St Philips Church Of England
St. Matthews Church
Wallington Gospel Hall
St Margarets Catholic Church
Banstead Methodist Church
St. Ann's Catholic Church
Reigate Methodist Church
Reigate Baptist Church
St. Mark
St John The Evangelist Church
Chiltern Church
East Croydon United Reform Church
Christ The King Church Salfords
St. Michael & All Angels
Kingdom Hall of Jehovah's Witnesses
London Spanish Speaking Charismatic Baptist Church
Jehovah's Witnesses
The Vicarage the Good Shepherd
Croydon Methodist
Wallington Baptist Church
Reigate Park U R C Church
Church Of The Good Shepherd
Redeemed Christian Church of God, Higher Ground Assembly
The United Church of St. Mark
St Mary The Virgin C Of E Church
Catholic Parish Of St John The Evangelist
Wood World Missions & Power Centre Church
New Life Croydon
Potter's House Within The Landsdowne Hotel
Carshalton Methodist Church
Kingdom Heritage Christian Fellowship
Carshalton Beeches Baptist Free Church
Potters House Christian Church Croydon
The British Conference Of The Church Of God Seventh Day
Mitcham Baptist Church
St Luke's Reigate
St Pauls Church
Church of the Nazarene
St Mildred's C Of E Church
Brook Lane Community Church
St. Anthony of Padua
St John's Church
St. Michaels Church
Croydon Tabernacle
St Mary's Catholic Church
Christ Church
St Mark's Church
Our Lady of the Annunciation R C Church
St Johns Church Of England (Continuing)
St Marys Church
Penge Baptist Church
Rev B Abayomi-Cole
Buddhist Centre Croydon
Sisters of Mercy
Sutton Synagogue
We regularly work in these areas of Surrey