Expert and hassle-free rubbish removal services for your property in Croydon
Send your queries
Get in touch!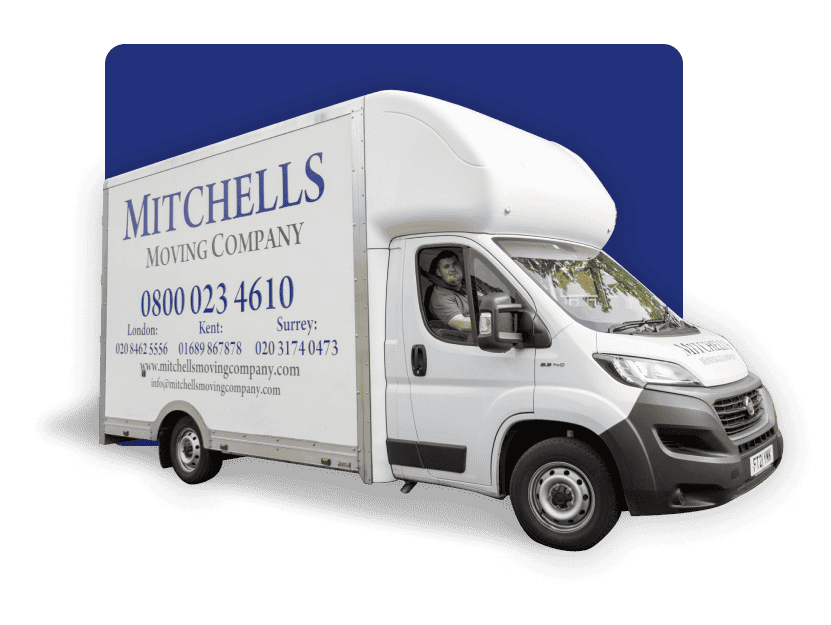 Rubbish removal in Croydon
Are unwanted items and old, unused furniture taking up too much space in your home? Get rid of them effectively and responsibly with Mitchells Moving Company's well-practiced and efficient team in Croydon. We make rubbish removal absolutely hassle-free!
Mitchells have spent decades serving happy customers across the South London area. Therefore, we know and understand the removal needs of your household better than anyone else! Our unrivalled rubbish removal services will take all types of rubbish, be they heavy appliances or small bagged waste, out of your property in Croydon.
We also make sure your household rubbish is handled and recycled responsibly at a trustworthy reuse or recycling centre in Croydon. To book your reliable rubbish removal service, give us a call on 0800 023 4610.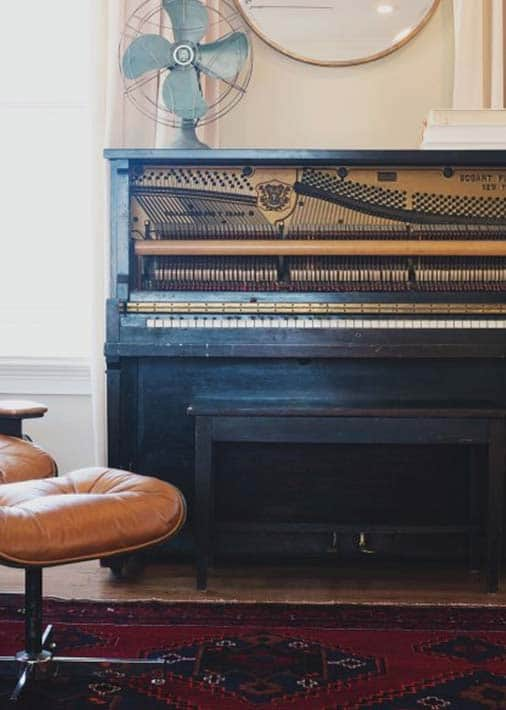 Why choose us for rubbish removal in Croydon?
Mitchells Moving Company has had experience in the clearance industry since 1980, which gives us expertise and confidence in effectively carrying out the job. Our customers choose our quality rubbish removal in Croydon because they know they can rely on us to deliver a neat and tidy household!
From a clunky, old dishwasher to small bags of discarded items in the loft, we cover anything and everything. Our team is friendly, adept, and provides a personalised approach that is tailored to your rubbish clearance requirements.
Mitchells has the capability, equipment, and a fleet of modern removal vehicles to do the heavy lifting and carry all kinds of household waste away from your home in Croydon.
Additionally, we are a and insured team of rubbish clearers that assure you of the best service for your property. So, rest easy and let our experts handle your waste responsibly!
What types of rubbish can we remove from your property?
Anything that you consider rubbish! Here are some items we remove for our customers in Croydon:
Small rubbish items
Are discarded boxes, small waste bags, old packaging, and cut wires and pipes lying about in the corner and affecting the overall look and ambience of your home? Our expert waste clearers will get rid of them so you can rest easy.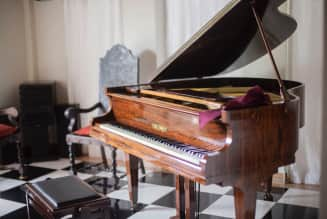 Heavy household items
We understand a huge piece of old furniture that is of no use to you can be challenging to get rid of. Our Croydon rubbish removal team carry heavy household items such as mattresses, beds, and chests of drawers and take them to a nearby recycling centre for disposal.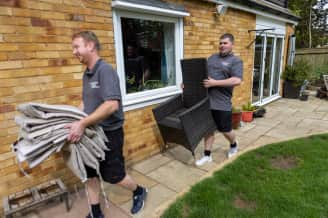 Garden waste
From bags of cut grass to your old fencing, sheds, and other garden furniture, our team can help clear out any rubbish items from your garden to leave it clutter-free.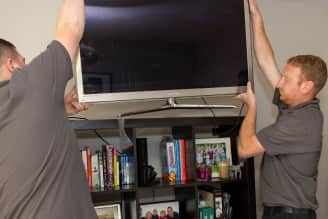 Domestic appliances
Want to wash your hands of your old fridge, washing machine or even a non-functional hot tub? Just give our professionals a call and we'll take them out of your property in Croydon.
Is there a weight limit for
heavy items?
Absolutely not! There is no weight limit when it comes to removing heavy waste items from your household. Mitchells has a well-trained and expert team of rubbish clearers that utilise modern equipment to carry out rubbish removal with proven efficiency.
What to expect from our
rubbish removal in Croydon
We have an array of rubbish removal options to clear out your property in the Croydon area, each personalised and amended per your household's requirements. However, the general rubbish removal is done in four simple steps.
1
Separate your household rubbish
Separate your rubbish and waste items or make a list of them. This will help us assess these items and pick them up quickly.
2
Our team surveys your items
Our experts will arrive at your location to check the waste items you have set aside for removal. This can be done in person or via a video survey.
3
Get a free quote for waste removal
Based on our in-person or video survey, we will give you a free, no-obligation quote on your household rubbish clearance in Croydon.
4
Rubbish clearance begins
Our professional rubbish clearers will arrive in your household on the agreed date. They will remove the waste items from your property, load them into our removal vans, and dispose of them without any hassle on your end!
How much do our Croydon waste removal services cost?
Every household has a unique need for rubbish clearance. To arrange for a thorough survey either in person or via a video call and get a free quote, contact us on 0800 023 4610 or email info@mitchellsmovingcompany.com. Rest assured, our experts will give you a detailed and personalised quote.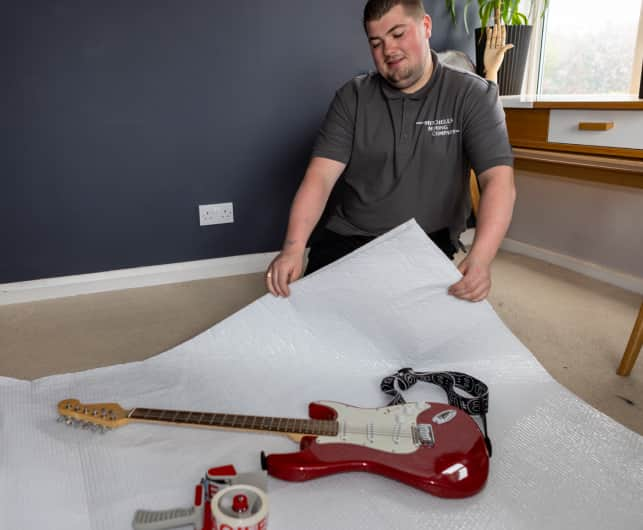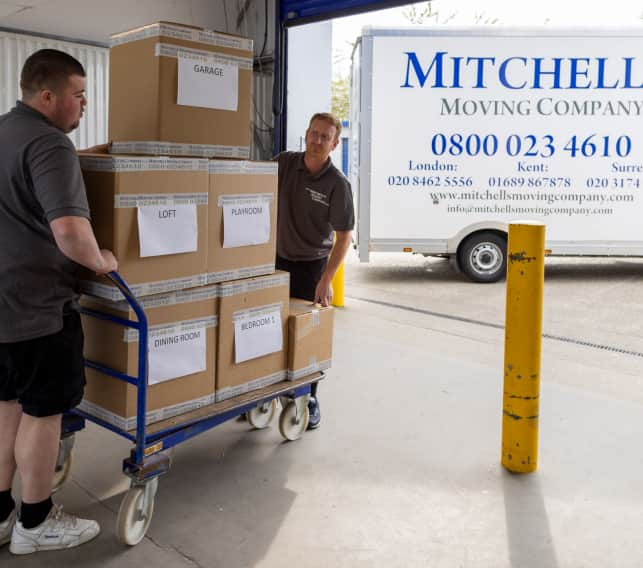 Work with a licenced rubbish removal service provider in Croydon
Mitchells Moving Company is a fully licenced waste carrier that has proven experience and expertise in the clearance industry. When you rely on us for rubbish removal in Croydon, you can breathe easy knowing your household waste will be carefully and responsibly disposed of at a trusted refuse or recycling centre. We also take special care of hazardous materials taken out of your home.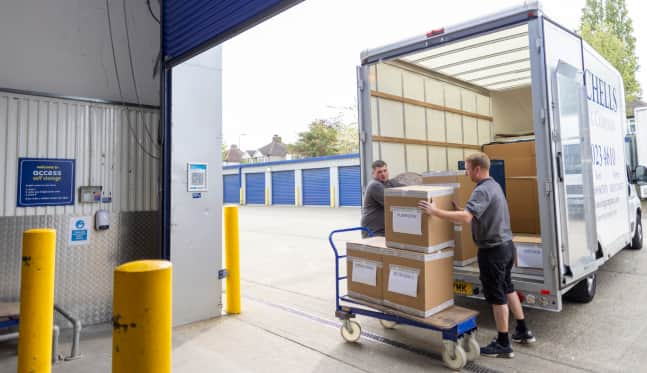 Book your domestic
rubbish removal in
Croydon today!
Croydon rubbish removal can be hassle-free with an experienced and professional waste carrier like Mitchells Moving Company. We've been serving customers in the area for long enough to understand your clearance needs and offer you the best waste removal services. Let's get you started today!
Frequently asked questions about rubbish removal in Croydon
How do I prepare for my domestic rubbish removal?
Follow these proven tips to further enhance your rubbish removal experience with us:
Keep all rubbish items separate so we can effectively survey your household.
Ask your local authority to arrange for parking suspension if you don't have parking on your property.
Bag your garden waste and smaller items if you'd like faster rubbish collection.
Give us as much notice as possible for the best result.
Do you recycle the items you remove?
We most definitely do. Junk items that we remove are responsibly carried over to a recycling centre in Croydon to dispose of them. Moreover, we follow all necessary environmental guidelines so you can rest easy while trusting us with your rubbish removal needs.
Can I arrange for the same day rubbish clearance?
We prefer advanced notice before we remove your household rubbish. The more the better, for us and you to plan the activities accordingly. However, we also understand there can be urgent needs from our customers in the area. In that case, we discuss with our experts to check the feasibility. No need to fret – give us a call on 0800 023 4610 at any time to discuss your Croydon rubbish removal requirements.
Why use rubbish removal instead of hiring a skip?
When it comes to clearing out household rubbish, skips aren't the best choice. Here are some reasons why we say so:
They require an expensive permit.
They're more suitable for office clearance needs and heavier waste.
You can damage your driveway by letting a skip on it.
An experienced service provider like Mitchells Moving Company will offer more cost-effective rubbish removal options for your domestic needs.
Do I need to be at home when my waste is collected?
Yes, we require that you remain at home while our expert team carry out the job. We will arrive at your property for rubbish removal at the pre-agreed time and you'll see just how effectively our team works.
What do I need to do on rubbish collection day?
When our professional rubbish clearers arrive at your property, make sure that all your unwanted items are removed as per your requirements, we'll take care of everything else!