De-clutter Your Home with Stress-Free Rubbish Removal Services in Bromley
Send your queries
Get in touch!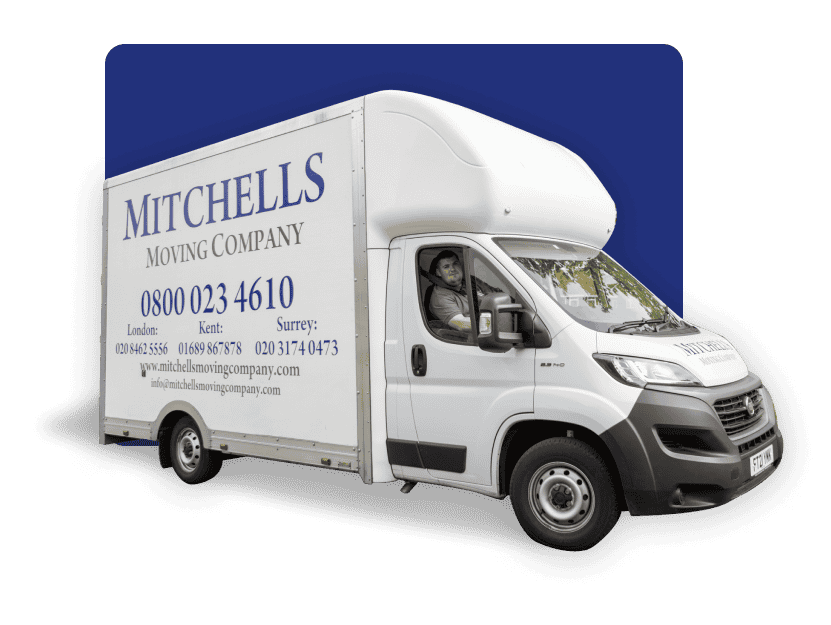 Rubbish Removal Bromley
When moving properties, preparing your house for the new occupant is important – and the right thing to do! Which calls for rubbish removal and getting rid of unwanted items from the household. Mitchells Moving Company is here to make it stress-free with our professional waste removal services in Bromley.
Our decades of experience in removal services in southeast London enables us to offer unrivalled rubbish removal in Bromley. Experts from our team will take the time to understand your rubbish removal requirements and take a personal approach with utmost efficiency and transparency.
We are equipped with a modern fleet of vehicles that help carry small or big items away from your home and dispose of them at reuse or recycling centres.
Rest assured – your rubbish removal in Bromley will be in the best hands of Mitchells Moving Company! Just give us a call on 0800 023 4610.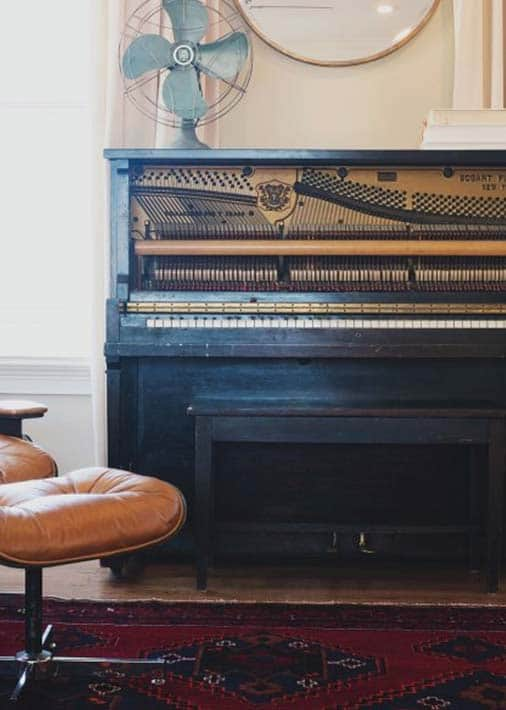 Why choose Mitchells Moving Company for rubbish removal Bromley
Experience. Expertise. Reliability. And quality of service. We know they mean the most to you when it comes to responsible rubbish removal in the Bromley area. Mitchells Moving Company has been in the business since 1980, and our customers rely on our quality rubbish removal services for our proven expertise and experience in the field.
From heavy unwanted items to old furniture, and even smaller waste items – we will carry out your waste disposal without any hassle! Our friendly and adept team has the ability to do any heavy lifting, so you can sit back and watch your house getting junk-free.
Plus, we understand that requirements can vary from one household to another. So, we have a range of rubbish clearance options for you to choose from for better efficiency.
Finally, we have a waste clearance licence. Our experts handle your waste responsibly and ensure that all protocols are followed while disposing of items.
What types of rubbish can we remove from your property
Anything and everything! Bromley waste removal services by Mitchells Moving Company will cover: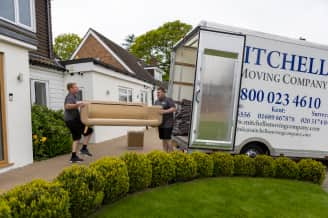 Small rubbish items
Do you have old packaging, discarded boxes, or any other non-hazardous items lying around or outside your house? Our waste clearers will help you get rid of them before you move!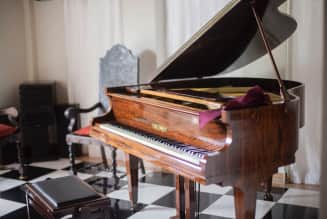 Heavy household items
If there's an old piano or a hot tub sitting in your property, and you want to get rid of them, we'll help you do so responsibly. Our Bromley rubbish removal team has the ability to carry heavy household items carefully and take them to a nearby recycling centre for disposal.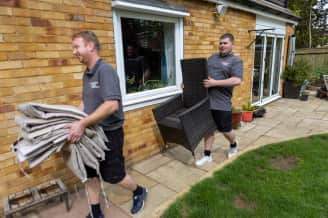 Garden waste
Your old fencing, dismantled sheds, old benches, and other garden furniture will all be removed with utmost efficacy and care, ensuring a clutter-free environment around your property.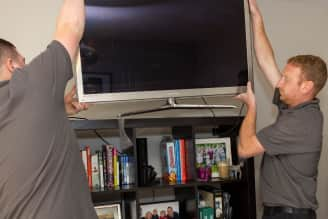 Domestic appliances
Non-functional appliances such as an old fridge or a dishwasher you don't want to take to your new home can be effectively disposed of with us!
Is there a weight limit for
heavy items?
There is no weight limit when it comes to removing heavy waste items from your household. Our team has access to modern equipment enabling them to carry out rubbish removal with proven efficiency.
What to expect from our
rubbish removal in Bromley
Our well-practiced and expert waste collection is generally done in four simple steps. However, it may vary a little as we believe in offering a personalized rubbish removal service to all our customers in the Bromley area.
1
Separate your household rubbish
Keep your rubbish separate from items you'll take to your new property. This will help us assess your items and pick them up.
2
Our team surveys your items
Our team will check the waste items you have set aside for removal. This can be done in person or via a video survey.
3
Get a cost estimate for waste removal
Based on our in-person or video survey, we will give you a quote on your household rubbish clearance in Bromley.
4
Rubbish clearance begins
Our expert clearers will arrive in your household, usually a day before your move. They will load your waste items into our removal vans and dispose of them – without any hassle on your end!
How much does Bromley waste removal services cost?
We understand that every domestic rubbish clearance need will be unique. And to offer the best quote, we should have a better understanding of the items and your household.
Therefore, to get an estimate of the cost of rubbish removal Bromley from our professional clearance team at Mitchells Moving Company, contact us on 0800 023 4610 or email info@mitchellsmovingcompany.com.
We'll arrange for a survey and our experts will give you the best quote that works for you.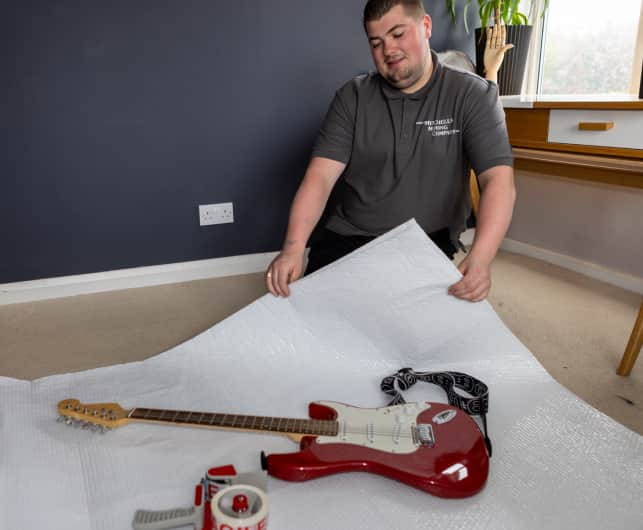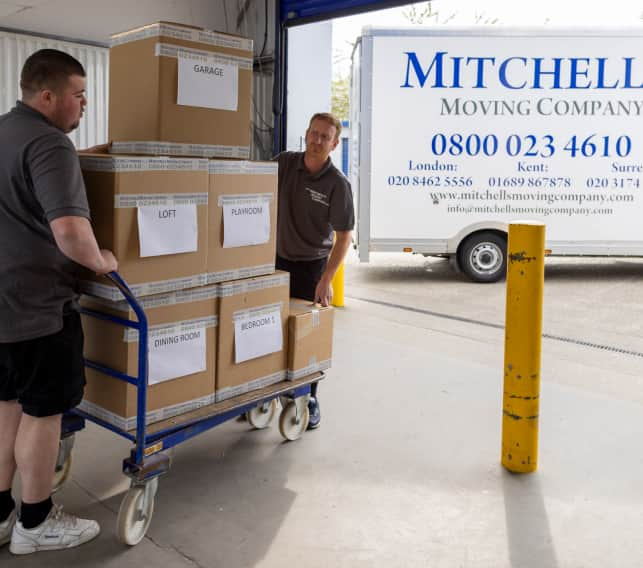 Work with a licenced rubbish removal service provider in Bromley
Mitchells Moving Company is a licenced waste carrier that ensures proper handling of rubbish removal in Bromley. All waste items – be they hazardous or non-hazardous – must be responsibly disposed of. Which means taking them to a trustworthy reuse or recycling centre that follows environmental compliances. When you rely on us for your rubbish removal, you can breathe easy! We will invariably do it safely and responsibly with a fully qualified and insured clearance team.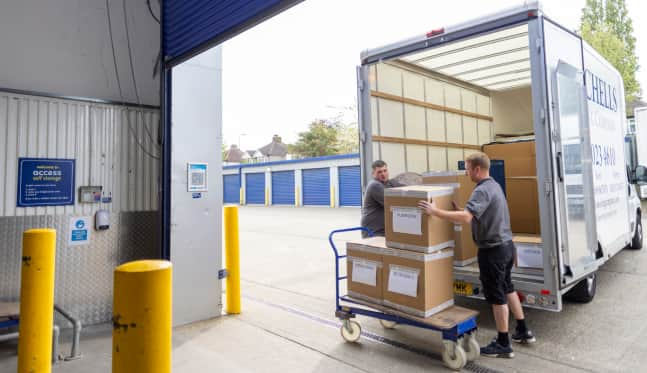 Book your domestic
rubbish removal in
Bromley today!
Bromley rubbish removal can be simple and stress-free with an experienced and professional waste carrier like Mitchells Moving Company. Four decades of doing what we do best enables us to assure you the best waste removal services in Bromley. Let's get you started today!
Frequently asked questions on rubbish removal Bromley
How do I prepare for my domestic rubbish removal?
You can follow these tips to enhance your rubbish removal experience with us:
Before the survey, keep all rubbish items separate.
If your property doesn't have parking outside, ask your local authority to arrange for parking suspension.
Bag your garden waste and smaller waste items if you'd like a faster rubbish collection.
Give us two weeks' notice before your waste removal. However, we try to be as flexible as possible regarding the notice period.
Do you recycle the items you remove?
Recycling junk items that we remove is an essential part of our rubbish clearance service in Bromley. We follow necessary environmental guidelines by taking your waste to a trustworthy recycling centre and disposing of it carefully.
Can I arrange for the same day rubbish clearance?
We usually prefer two weeks' notice before your waste removal. However, in case of urgency, we'd have to discuss it with our team to check the feasibility. Don't hesitate – get in touch with us at any time to discuss your Bromley rubbish removal requirements.
Why use rubbish removal instead of hiring a skip?
Skips aren't the best choice for household rubbish removal in Bromley. They're best suited for heavier waste such as construction debris. Additionally, there are a few other reasons why hiring a skip may not be the right choice for you:
They may require an expensive permit.
There's always a risk of having your driveway damaged by a skip.
An experienced service provider like Mitchells Moving Company will offer more cost-effective rubbish removal options for your domestic needs.
Do I need to be at home when my waste is collected?
Yes, we require that you remain at home while our experts carry out your waste removal as per your requirements. To ensure this, our professionals usually arrive at your property for rubbish removal a day before your move.
What do I need to do on rubbish collection day?
On the day of your rubbish removal, you can make sure that all your unwanted items are removed from your property while our experts carry out the job. No worries – there's absolutely nothing else we require you to do!