You've finally decided to take the plunge and move house. But with the enormity of the task ahead, the stress starts to set in. Moving house is one of the most stressful things you can do. There's so much to think about – from packing up your belongings, to finding a new home, to getting everything moved safely and on time. Mitchells Moving Company is here to help take the stress out of removals in Woolwich. We're a professional removals company with decades of experience in the industry. We'll tailor our services to meet your needs, and we'll treat your home with care and respect. Let us take care of everything for you – from start to finish, you can relax and enjoy your new home!
If you're looking for the best removals company to help you on moving day in Woolwich, call us on 0800 023 4610.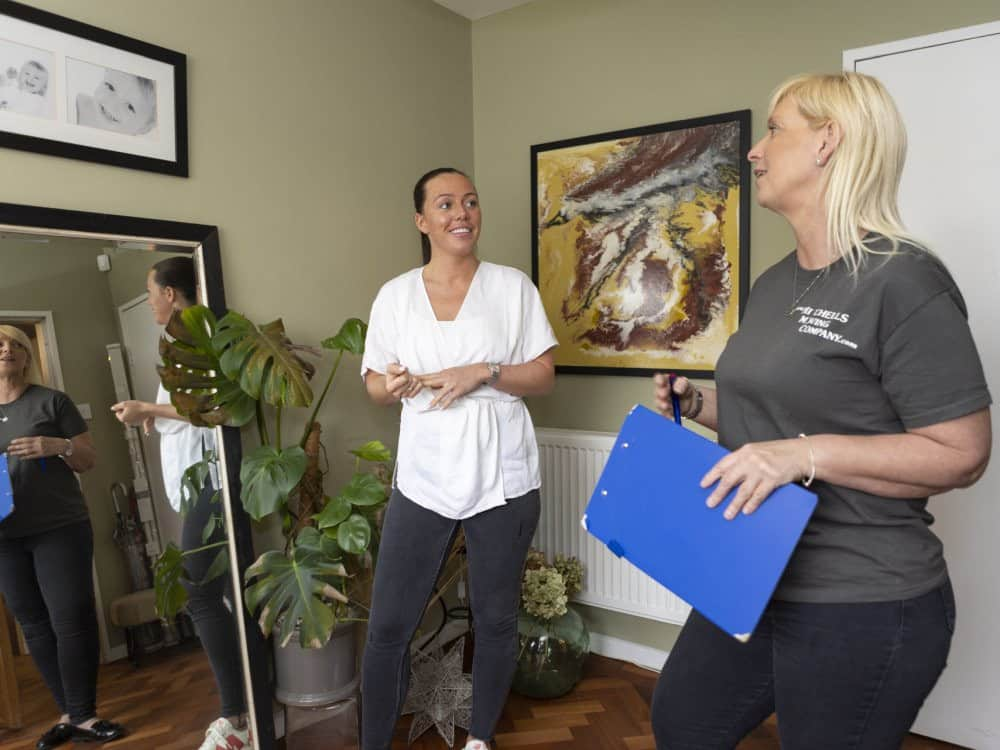 Why choose Woolwich?
Woolwich is a large district within the London Borough of Greenwich, home to around 85,000 people. Located on the banks of the river Thames, the area has undergone development to create more modern housing in South London. The centre of the town is home to large retailers so you can get your shopping done within this area. There is also the twice-monthly Royal Arsenal Farmers Market, where you will find a variety of food stands, with fresh produce and flowers available. There is a lot of choice when it comes to nightlife, with multiple pubs, restaurants and bars throughout Woolwich Dockyard and Woolwich Arsenal. The area is home to large green spaces such as the Barrack Field and Woolwich Common, perfect for walking the dog or simply spending time in the fresh air. The common neighbours Queen Elizabeth Hospital, one of the largest in the area and serves much of South London.
How can we help with
removals in Woolwich?
Moving home can be a stressful experience, made even harder by the knowledge that you must do all the packing and clearing yourself. It's hard enough moving house without having to worry about packing up all your belongings and getting rid of any excess furniture or clutter. Mitchells Moving Company provides a full removals service that takes care of everything for you. We will pack up your belongings, transport them to your new home, and unpack everything for you – leaving you free to relax and enjoy your move. Our team is experienced and reliable, so you can rest assured that your move will go smoothly.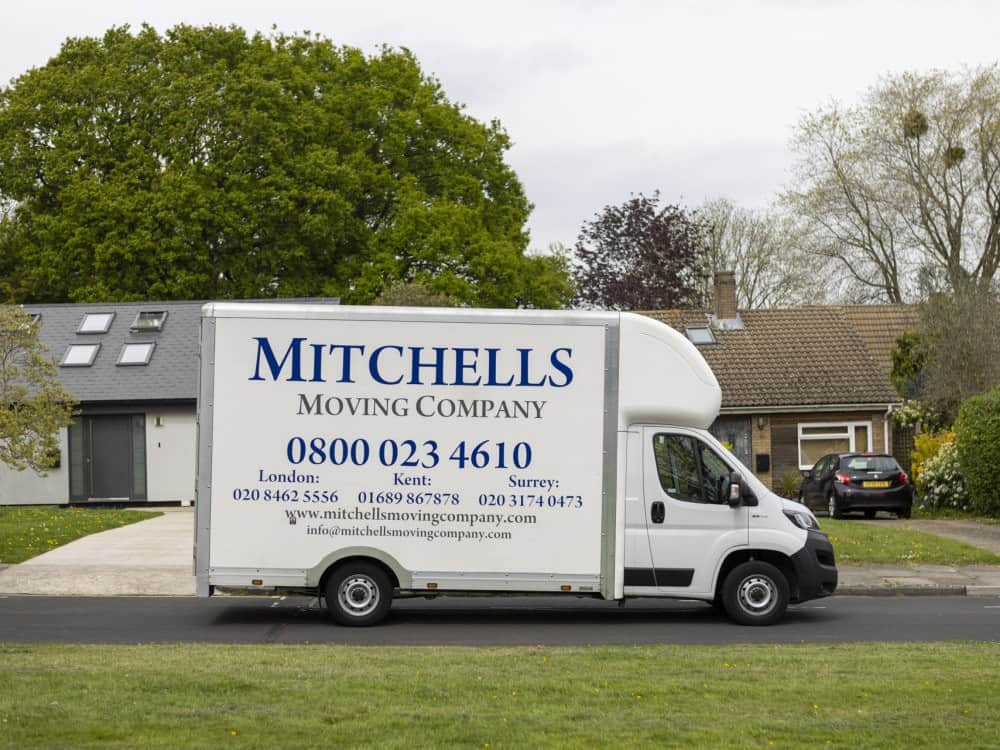 Why choose Mitchells Moving Company
for removals in Woolwich?
Mitchells Moving Company can take care of everything for you. We're a professional removals company with years of experience in Woolwich. We'll handle the entire move for you, from start to finish – all you must do is sit back and relax.

Industry experience dating back to 1980
It's stressful enough moving, without worrying about whether your possessions will arrive safely at the other end. Some of our team members have been moving people and their belongings for more than 40 years, so we know what we're doing. Our team is experienced and knowledgeable, and we take great care in transporting your belongings. You can relax knowing that your possessions are in safe hands.

Personal communication with customers
Our comprehensive service will take the worry out of your hands so that you can focus on the excitement of your move. We provide reassurance and security within your removal process. From start to finish, our team will be with you every step of the way to ensure that your belongings are handled with care.

Start-to-finish services
Start-to-finish services from our company means that you can relax and not worry about a thing. We'll take care of everything for you, from packing your belongings safely into our removals van, to unpacking them at your new home and even doing the end of tenancy clean-up for you so that there's no stress left once the move is over.

Modern, detail-oriented processes
We take the hassle out of moving by using modern methods and equipment specifically designed for house removals. Our support vehicles are on hand should you need them, and we have the capability to move large items without any trouble. We pack methodically so that everything is easy to find when we reach the destination.
Professional packing
for removals in Woolwich
Moving is a stressful process, from packing up your belongings to getting everything out the door and into the moving truck. Even if you're organized and start packing well in advance of your move, there's always a lot to do in a short amount of time. And if you're not careful, you can easily damage your furniture or other belongings in the process. Mitchells Moving Company offers professional packing services in Woolwich that will take the stress off your hands. Our packers are experienced and will work quickly and efficiently to get everything packed up properly so that nothing is damaged during transport. Let us help make your move as easy as possible!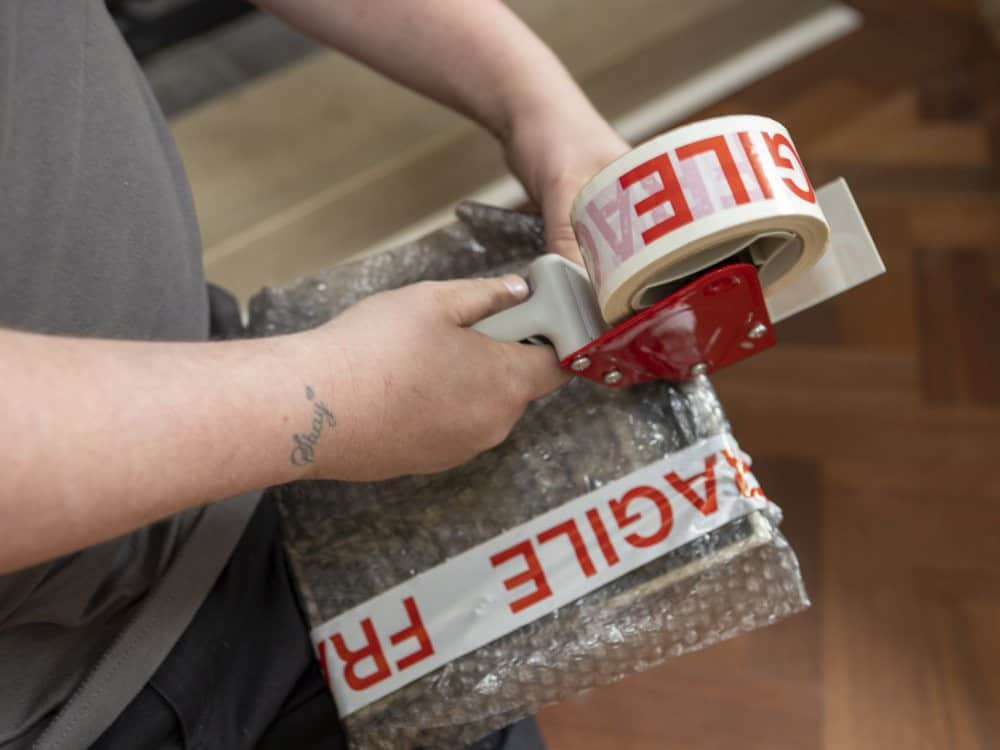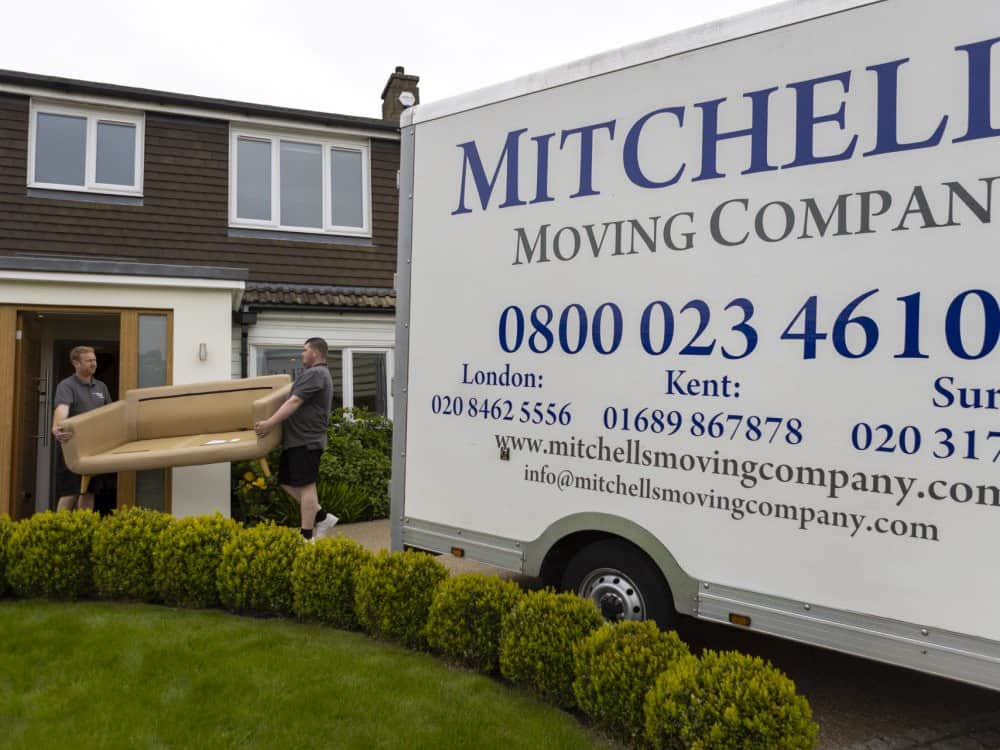 Removal storage
in Woolwich
You've just moved into a new home, but you can't move your furniture in until the renovations are done. It's frustrating when you must wait to move into your new home because of renovations. Not only is it an inconvenience, but it also means that you must find somewhere else to store all your belongings in the meantime. Mitchells Moving Company offers storage spaces for rent that are protected by CCTV, alarm systems, codes, and padlocks. This means that you can trust that your belongings will be always completely secure.
Primary schools
in Woolwich
Are your little ones starting school soon? There are a range of primary schools within the Woolwich area that could be the ideal fit for their needs.
St Mary's Magdalene Primary School
Mulgrave Primary School
St Peter's R C Primary School
Heronsgate Primary School
Nightingale Primary School
Cardwell Primary School
Notre Dame Catholic Primary School
Woodhill Primary School
South Rise Primary School
St Margaret's Church Of England Primary School
Eglinton Primary School
St Patrick's Catholic Primary School
Plumcroft Primary School
Timbercroft Primary School
Conway Primary School
Greenslade Primary School
Thorntree Primary School
Bannockburn Primary School
Drew Primary School
Christ Church Church Of England Primary School Shooters Hill
Gallions Mount Primary School
Cherry Orchard Primary School
Rockliffe Manor Primary School
Discovery Primary School
Winsor Primary School
Wind Rush Primary School
Charlton Manor Primary School
Gallions Primary School
Gordon Primary School
Online 1-1 Tuition
Our Lady of Grace Catholic Primary School
Fossdene Primary School
Linton Mead Primary School
St Stephen's Catholic Primary School
Sherington Primary School
Deansfield Primary School
Calverton Primary School
Ellen Wilkinson Primary School
North Beckton Primary School
De Lucy Primary School
Alexander Mcleod Primary School
Gascoigne Primary School
Invicta Primary School
Scott Wilkie Primary School
Kaizen Primary School
St Thomas More Catholic Primary School
St Margaret Clitherow Catholic Primary School
Henwick Primary School
Boxgrove Primary School
Windrush Primary School
Transport links
in Woolwich
It's easy to travel to and from Woolwich. Discover the transport connections you can take advantage of when living in the area.
Rail
Woolwich Dockyard Rail Station
Woolwich Arsenal Rail Station
Woolwich Arsenal DLR Station
Bus stops
Vincent Road Woolwich Arsenal
Woolwich Arsenal Station
Woolwich Dockyard
Vincent Road
Burrage Place
Beresford Sq Woolwich Arsenal
Beresford Street McBean Street
Brookhill Road Connaught Estate
Monk Street Calderwood Street
Calderwood Street
Claydown Mews
Artillery Place Frances Street
Repository Road Artillery Place
Artillery Place Frances Street
Kingsman Street
Frances Street
Frederick Place
Gunner Lane
Hare Street
Elmdene Road
Herbert Road (SE18)
The Woolwich Centre
Artillery Place John Wilson St
Kingsman Street
Morris Walk Estate
Naafi Messing Store
Gunner Lane
Nightingale Place
Ha Ha Road Grand Depot Road
Nightingale Vale
Herbert Road Plumstead Common Road
John Wilson Street Powis St
Powis Street
Prospect Vale
Red Barracks Road
Samuel Street
Thomas Street
Warspite Road
Woolwich Common
Woolwich Common Ha Ha Road
Woolwich Ferry
Woolwich High Street
Woolwich Arsenal Station
Plumstead Road Woolwich Mkt
Plumstead Road Burrage Road
The Woolwich Centre
Bloomfield Road Plumstead Common Road
Peggy Middleton House
Restaurants in Woolwich
Local restaurants are a huge draw for people living in Woolwich. Get a taste for the best places to eat within the area.
Earl Of Chatham
Healthy Eaters
Tasty African Food
Wimpy
Welcome Inn Fish Bar
Nandos
Clockjack Rotisserie & Grill
Kailash Momo Bar Ltd
Barcode
J & B Restaurant Ltd
McDonald's
China City
Woolwich Grill Chicken
Viet Baguette Ltd
The Fishyard & Steak,
Beresfords
Subway
Beefeater London Woolwich
KAS Foods
Noodle Bar
The India
Tasty African Restaurant
Subway
Places of worship
in Woolwich
There are a range of places to worship in Woolwich, allowing you to maintain your faith when living in the area.
Full Gospel Entime Ministries
Woolwich Sikh Temple
St Peter The Apostle Church
Christian Pentecostal Mission International
South East Hindu Association
New Testament Church of God
Ramgarhia Skih Temple
St Mary Magdalene Church
Lord Thy Deliverer Ltd
New Wine International
RCCG-The Anchor For All Souls
Victory Bible Church International
Potter's House Christian Church
Elim Pentecostal Church
Trinity Methodist Church & Centre
River of Love
R C C G Christ Chapel For All Nations
R C C G Victory Centre
Shree Kutch Satsang Swaminarayan Temple
Woolwich Evangelical Church
St Johns Church
The Plumstead Community SDA Church
Christ Royal Assembly
St Joseph's R C Church
New Testament Gospel Church
Thomas' Church
Church of Christ the King
The Slade Evangelical Church
Greenwich Hindu Temple
Mount Horeb International Christian Centre
C & S St. Michaels Church
Churches & Other Places of Worship
Nicholas Church
C.C.G Restoration House
The Rock Family Church
New Testament Charlton Church
Goodnews Haven
Our Lady Of Grace Church
Blackheath & Charlton Baptist Church
NICC
Christ Chapel
City Chapel
Davids R C Church
St John Fisher & St Thomas More R C Church
Sunfields Methodist Church
House of Mercy
St Anne's R C Church
New Life Christian Fellowship
Ichthus New Life
Europe for Christ Mission
The Salvation Army Church
St Benet Catholic Church
Praise Embassy
The Believers Misson Church of God
George's Parish
The Salvation Army Church & Community Centre
Eagles Gathering International Ministry
Michael & All Angels Church
Christ The Saviour Community Greek Orthodox Church
Greenwich Peninsula Chaplaincy
St John Fisher R C Church
Praise Centre
St John's The Evangelist C Of E Church
Christ Church East Greenwich
Michael's Church
Jehovah's Witnesses
Bestway International Christian Centre
Welling United Reformed Church
Christ Apostolic Church Dove House
James Church (C of E) Kidbrooke
St Stephens R C Church
Emmanuel Church London
Welling Evangelical Free Church
Days Lane Baptist Church
Christ Church Newham
Bishop Ridley Church
Ahmadiyya Muslim Association (UK)
Greats Centre
Eltham Park Baptist Church
Wellspring Pentecostal Church
Bonny Downs Baptist Church
St Josephs
Quaystone Church
Keir Hardie Methodist Church
Eltham Green Community Church
Christchurch Centre
Glad Tidings Free Pentecostal Church
St Bartholomews Church
Triumphant Chapel
Christ Heritage Assemblies
Global Minsters Association
Barking Methodist Church
Elim Pentecostal Church
Harvel Crescent Spiritualist Church
RCCG New Wine Assembly
Victorious Pentecostal Assembly
Christ Embassy
The Salvation Army
St Michael & All Angels Church
Abraham's Care
Internaltional Prayer Intercessor Ministry
St John The Evangelist Church
Holy Trinity Church
Full Gospel Hall
East Ham Baptist Church
The Islamic Centre
Bishop Jonathan Blake
St Thomas More Catholic Church
Word of God Ministry
St Marys R C Church
St Margaret's & All Saints Catholic Church
St Marys R C Church
Church of Jesus Christ of Latter Day Saints
Paul Old Ford
Anjuman-e-Islamia Newham
East End Islamic Centre
Emmanuel Baptist Church
London International Christian Church
Masjid Ibrahim Islamic Centre
Manor Park Spiritualist Church
Manmin Church (Church of All Nation) Ltd
Evangelistic Outreach
East Ham Congregational & Methodist Church
The Old Royal Naval College Chapel
Our Lady Of Compassion R C Church
Hope Baptist Church
London Sivan Kovil
Dashmesh Darbar
Devonshire Drive Baptist Church
Mount Zion Telugu Church
Elim Christian Centre
Church of Jesus Christ of Latter Day Saints
Our Lady Of The Rosary R C Church
Our Lady Star Of The Sea R C Church
Poplar Baptist Church
Kings Church
Ichthus Christian Fellowship
Bexley Christian Life Centre
Holy Ghost Flame Ministries Intl UK
City of Peace Community Church
St Margarets C Of E Primary School
Patrick's Church
Lee Bible Study Centre
The Christ Rock Ministries
RCCG Overcomers Assembly
St Peter's C Of E Church
St Alfege Church
St Augustines C Of E Church
Redeemed Christian Church Of God – Winners Sanctuary
New Testament Assembly Barking
South Street Baptist Church
Emmanuel Pentecostal Church
The Apostles Continuation Church International
Peters Bexley Heath
Holy Redeemer C of E Church
Faizan E Madina
St Stephens R C
Trinity Vineyard Church
St Mary & St Ethelburga's Catholic Church
St Paul's Bow Common Church
RCCG Hall of Mercy
The Salvation Army Employment Service
RCCG Great Light Connections
Belvedere Baptist Church
Living Word Church
Sri Sambodhi Community Development Foundation
Margaret's Lee
Christ Mission Embassy
All Saints Church
Lee Green United Reformed Church
St Mark's United Reform
Sri Mahalakshmi Temple
We regularly work in these areas of South East London