Moving house is a big deal. It can be stressful, overwhelming, and downright confusing. Not only do you have to worry about packing up all your belongings and getting them from Point A to Point B safely, but you also must find a removal company that you can trust. And let's be honest, there are a lot of cowboys in the removals business. Mitchells Moving Company is different. We're a professional removals firm with decades of experience under our belts. We understand that every customer is different, so we offer individual quotes and tailored removals services in Tulse Hill. Plus, we treat your home with the utmost care and respect – no one wants their new home scratched or damaged!
If you're looking for the best removals company to help you on moving day in Tulse Hill, call us on 0800 023 4610.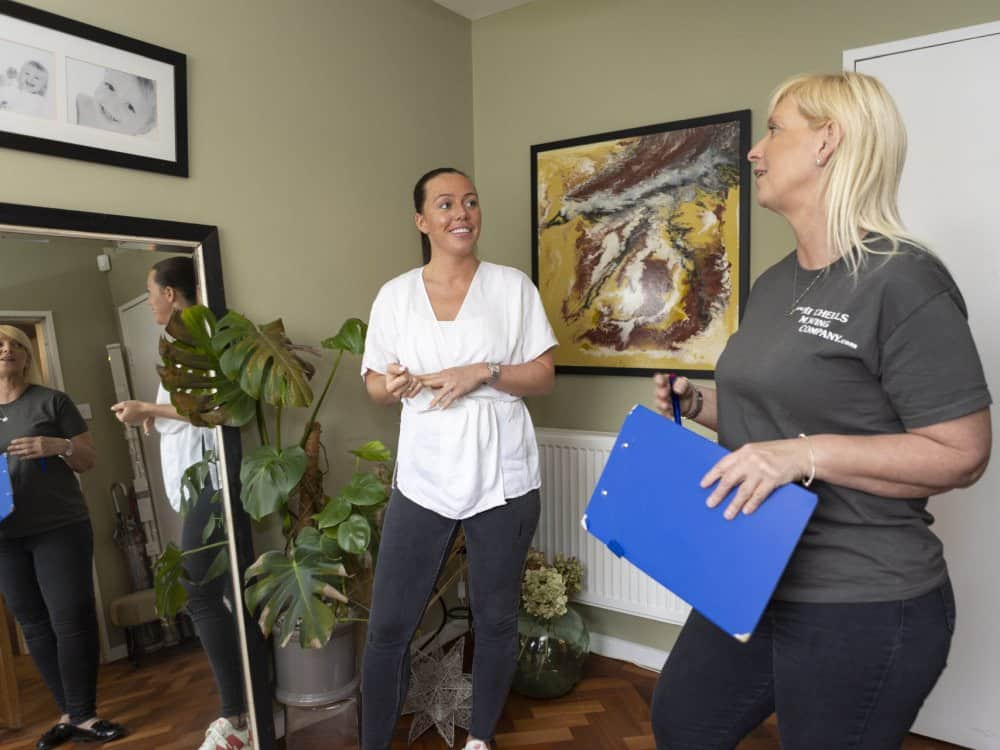 Why choose Tulse Hill?
Tulse Hill is a district that falls within the London Borough of Lambeth, and neighbours Brockwell Park. It has a population of around 15,000 people and is a popular place to live due its connections to central London, as well as its proximity to a number of green spaces. Nearby to Tulse Hill Station, you will find multiple pubs and restaurants to choose from which are dotted along the main Christchurch Road. This is also where City Heights Academy is located, a large secondary school attended by children from all over the area. Brockwell Park is at the centre of the area, with plenty to see and do including ponds, gardens, tennis courts, a BMX track and Brockwell Lido. The park also has a café and restaurants bordering it, so it is a great place for exercise and grabbing a bite to eat. The area has plenty to offer for all ages.
How can we help with
removals in Tulse Hill?
Moving is always a stressful process, but it can be especially difficult if you have to clear out your old home before moving into the new one. You may think that clearing out your old home is a job that you can do yourself, but it can be incredibly time-consuming and difficult. If you're not careful, you could easily end up damaging your possessions or injuring yourself in the process. Mitchells Moving Company offers a full clearance service to make the process of removing your belongings as easy as possible. We will take care of everything for you, from packing up your belongings to disposing of them properly. Our team is experienced and reliable – we will help make your move go smoothly.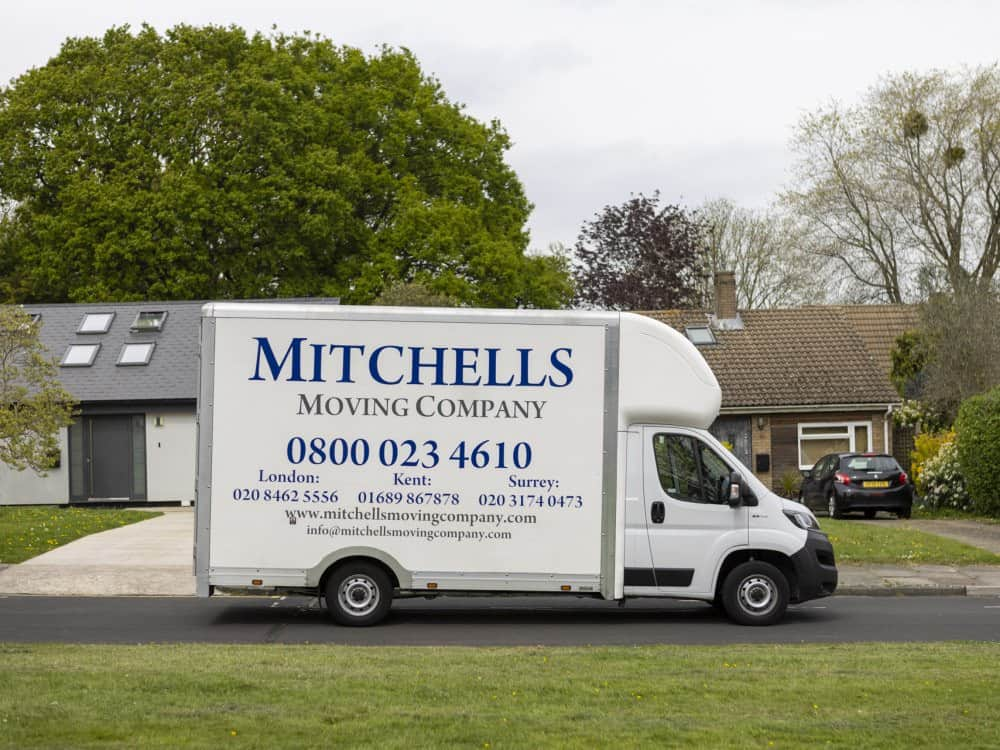 Why choose Mitchells Moving Company
for removals in Tulse Hill?
Mitchells Moving Company is the answer. We're a family-owned and operated business that has been providing removals services in Tulse Hill for years. We have a team of experienced professionals who will take care of everything for you so that you can relax and focus on your new home.

Industry experience dating back to 1980
It can be nerve-wracking trusting your belongings to a removal company, especially if it's your first time moving. Some of us have been in the business for more than 40 years, so you can trust us with your possessions. We know how to keep your belongings safe during transport and how to get them from A to B as quickly and smoothly as possible.

Personal communication with customers
We understand that finding the right company can be difficult. That's why we provide comprehensive communication with our customers every step of the way. You'll always know what's happening with your move and who is handling your belongings. With our secure system, you can relax and focus on the excitement of your new home.

Start-to-finish services
Investing in our start-to-finish services will save you time and hassle. You can rest assured knowing that your move is in good hands and that everything will be taken care of – from end of tenancy cleaning to getting rid of your old hot tub.

Modern, detail-oriented processes
Our modern and efficient processes make your house removal as smooth and stress-free as possible. We use specialist vans that are designed for moving homes, and our experienced staff take care of everything – from packing to unpacking. You can relax and enjoy the journey knowing that we have everything under control.
Professional packing
for removals in Tulse Hill
Moving is stressful. Packing up all your belongings, getting everything ready for transport, and then actually moving all your stuff can be a lot to handle. On top of the stress of the move itself, there's also the worry that you might not pack everything properly and something will get damaged in transit. Mitchells Moving Company offers professional packing services in Tulse Hill. We have years of experience packing up homes quickly and efficiently so that nothing gets damaged in transit. Let us take care of the packing for you so that you can relax and focus on your new home.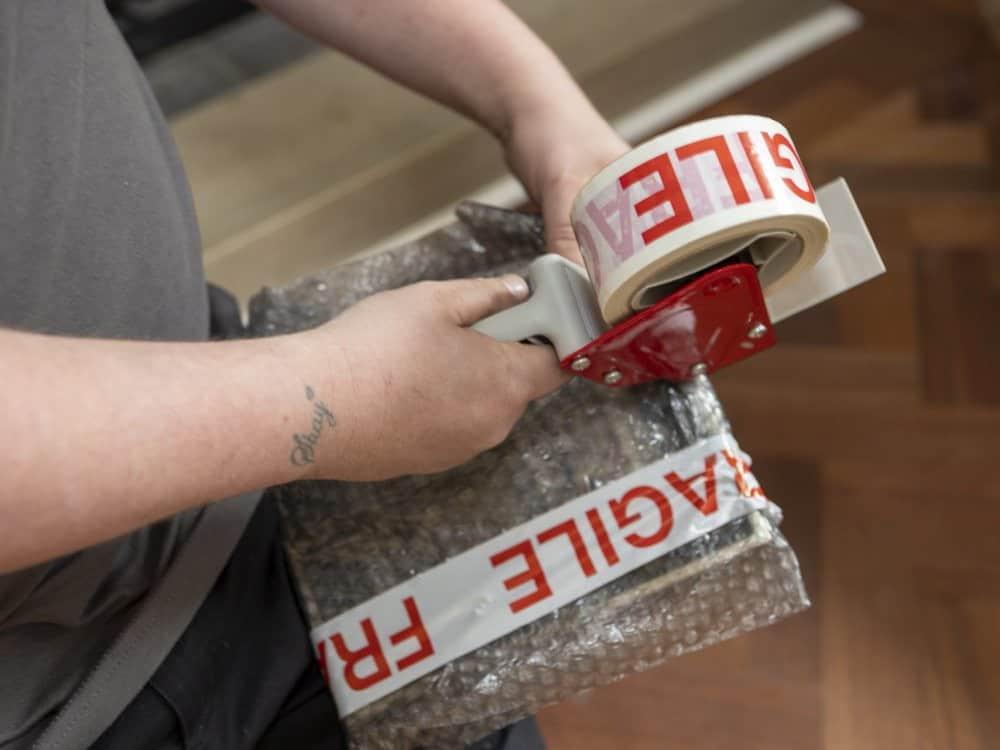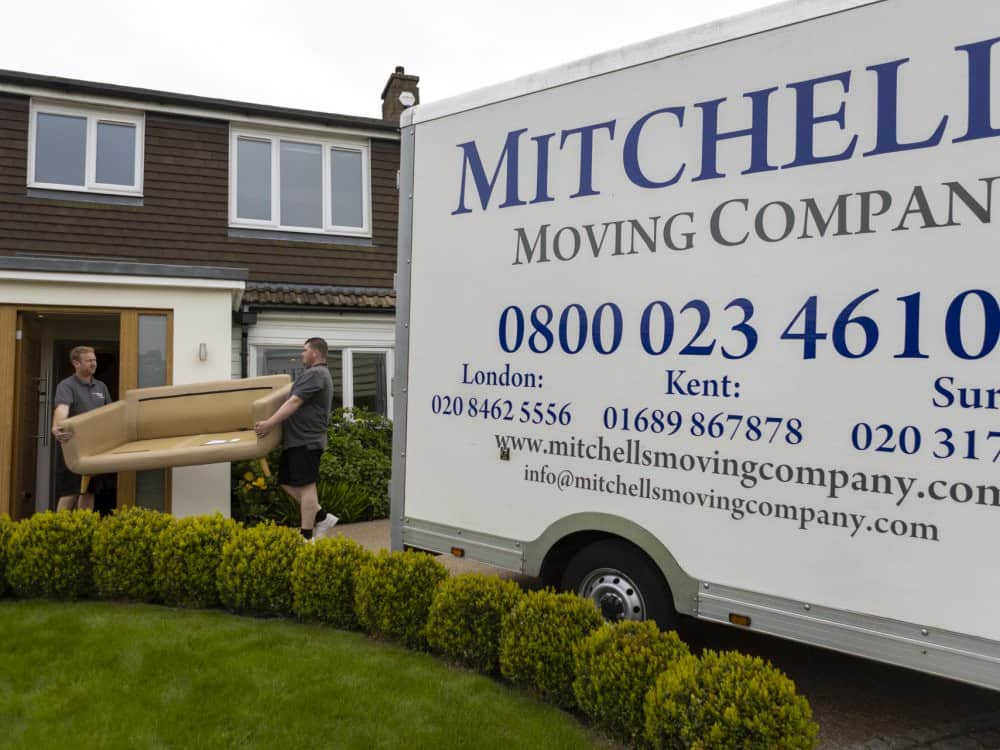 Removal storage
in Tulse Hill
You need to store your belongings but don't want to deal with the hassle of finding a storage unit and getting it set up. Not only is it difficult to find a storage unit that meets your needs, but you also must worry about whether your items are going to be safe. Plus, you must take the time to pack everything up and transport it yourself. Mitchells Moving Company offers removal storage in Tulse Hill so that you can easily store your belongings without any of the hassle. Our units are protected by CCTV, alarm systems, codes, and padlocks so you can rest assured knowing that your items are always completely safe.
Primary schools
in Tulse Hill
Are your little ones starting school soon? There are a range of primary schools within the Tulse Hill area that could be the ideal fit for their needs.
Sunnyhill Primary School
Goodrich Community Primary School
Crown Lane Primary School
Glenbrook Primary School
Private Russian Tuition & Translation
Stockwell Primary School
Telferscot Primary School
London Prime Tuition
Goose Green Primary & Nursery School
Brixton Kumon Maths & English Study Centre
St John's Angell Town Church Of England Primary School
Kings Avenue School
St George's C Of E Primary School
&art
Bonneville Primary School
St John's & St Clement's Church Of England Primary School
Loughborough Primary School
Eliot Bank Primary School
Reay Primary School
Horniman Primary School
Clapham Manor Primary School
Crawford Primary School
St Mary's Roman Catholic Primary School
Kelvin Grove Primary School
John Donne Primary School
Private Tuition
St Mary Magdalene Church Of England Primary School
Ravenstone Primary School
Greg Cooper Primary Tutoring
The Enlighten Academy
Trinity St Mary's C Of E Primary School
Allen Edwards Primary School
St James The Great Roman Catholic Primary School
St John The Divine Church Of England Primary School
Goldfinch Primary School
Penwortham Primary School
Perrymount Primary School
Brunswick Park Primary School
St Peter & Paul Catholic Primary School
Harris Primary Free School Peckham
Kensington Avenue Primary School
Macaulay Church Of England Primary School
Holy Ghost Catholic Primary School
Charlotte Sharman Primary School
Cypress Primary School (Upper School)
St Anselm's Catholic Primary School
Orchard Way Primary School
Ivydale Primary School
Herbert Morrison Primary School
St George's Church Of England Primary School
Heathbrook Primary School
JG Educate Ltd
John Ruskin Primary School & Language Classes
Excellence Tuition
Gorringe Park Primary School
St Stephen's Church Of England Primary School
St Anne's Catholic Primary School
Wyvil Primary School & Speech & Language Centre
St John's Church Of England Primary School
Lavender Leonardos
Griffin Primary School
Granton Primary School
Kilmorie Primary School
St William Of York Catholic Primary School
Hillbrook Primary School
St Mary's R C Voluntary Aided Primary School
Woodmansterne Primary School & Children's Centre
Franciscan Primary School
Furzedown Primary School
Our Lady & St Philip Neri Roman Catholic Primary School
Fircroft Primary School
Keyworth Primary School
St Paul's Church Of England Primary School
Learn Quran Reading
St Anthony's Roman Catholic Primary School
Transport links
in Tulse Hill
It's easy to travel to and from Tulse Hill. Discover the transport connections you can take advantage of when living in the area.
Rail
Tulse Hill Rail Station
Bus stops
Tulse Hill
Avenue Park Road
Brockwell Park Gardens
Lanercost Road
Craignair Road
Deronda Road
Elmcourt Road
Hardel Rise
High Trees
Christchurch Road Hillside Rd
Palace Road (SW2)
Rosendale Road
St Martins Estate
Thurlow Park Road
Tulse Hill Hotel
Upper Tulse Hill
Elmcourt Road Tulse Hill
Restaurants in Tulse Hill
Local restaurants are a huge draw for people living in Tulse Hill. Get a taste for the best places to eat within the area.
Woody Grill
Village Masaleh
The Chutney
Saffron Takeway
Tulse Hill Hotel
Siam Niyom
The Saray Restaurant
SAZ
Olleys Fish Experience Restaurant
Parks Edge Bar & Kitchen
Olley's Fish Experience
Morley's
Cafe Castelo
Thaicoons
Bickles Jamaican Restaurant & Bar
Ak Chicken
The Jerk & Juice Bar
Best Kebab
Beauberry House
Indigo
Yummy Cow Brixton
Majabi Grill
Places of worship
in Tulse Hill
There are a range of places to worship in Tulse Hill, allowing you to maintain your faith when living in the area.
New Testament Church of God
Restoration Ministries International
The Parochial Church Council for All Saints Church
All Saints West Dulwich
High View
The Gospel Faith Mission
London Spanish Speaking Charismatic Baptist Church
West Norwood Spiritualist Church
Herne Hill Baptist Church
St Simon & Jude Church
Chatsworth Baptist Church
The Temple of Truth Church
All Nations Christian Centre Church
Christ Church C of E Church
Churches & Other Places of Worship
Cast Your Burden Upon Jesus
Brixton Hill Methodist Church
Lansdowne Evangelical Free Church
St Pauls Church
Streatham Friends Meeting House
Raleigh Park Baptist Church
Emmanuel Church West Dulwich
Brixton Hill Islamic Centre
St Matthew's Roman Catholic Church
St Barnabas Parish Hall
All Saints Church
St Luke's Church
Trinity Congregational Church
Cathedral International
Herne Hill United Church Methodist Reformed
International Christ Community Centre
Petra Church UK
Ruach City Church
Trinity Baptist Church
Corpus Christi R C Church
Brixton Unitarian Christian Church
St Pauls Church Office
Kingdom Light Revival
St Philip & James R C Church
New Testament Church of God
St Thomas More Roman Catholic Church
Christchurch United Reformed & Methodist Church Centre
Barbara Otchere Ministries
New Park Road Baptist Church
Saviour's Church
Refuge Temple
Church of God Seventh Day Sabbath Keeping
Universal Pentecostal Church
Harvest Mission Outreach
St Stephens Church
New Covenant Church Streatham
Dulwich Grove United Reformed Church
Rosary Catholic Church
Sureway International Christian Ministries
Deeper Life Bible Church
Bede's Catholic Church
Kingdom Hall of Jehovah's Witnesses
Church Of The First Born
All Nations Church
Bonneville Christian Centre
Paul's Brixton
Universal Church of the Kingdom of God
St John's Church
James Church Clapham
Virgo Fidelis RC Church
St Stephens C Of E Church
Matthew's Church
Linh Son Buddist Association
St Leonard's C Of E Church
New Life Assembly
Church Of The English Martyrs
St John The Evangelist East Dulwich
Diamonds International Christian Ministries
Eleos Charitable Trust
ROK Chapel
Grove Centre Church
The Latter-Rain Outpouring Revival Church
I C I M A Generations
Greek Orthodox Church
The Light & Life Full Gospel Fellowship
Mountain of Fire
The Church Of The Holy Spirit
The Church Of The Holy Spirit
Grove Chapel
Amott Baptist Church
Church of Ascension
United Pentecostal Faith Church of God
Andrews Church Parish Office
Grace Temple International
The Salvation Army Church
Glory & Power Pentecostal Church
Crystal Palace Community Church
Crystal Palace Community Church
New Christianity Michael Church
Love of Christ Generation Church the Glory of God Shines
The Salvation Army Charity Shop
True Christian Bible Church
Streatham United Reformed Church
The Kingdom Church
Deutsche Ev Kirche
Salvation Army
St Peters Church
St Francis De Sales
Streatham Baptist Church
Church Of The Resurrection
Church of the Living God
Gloria Gold Ministry
Agnes Church
The Salvation Army
Holy Trinity Church
Balham Mosque
Sacred Heart Convent
Peckham Rye Baptist Tabernacle
Living Springs International Church
Giles Church
Wilfrid's Catholic Church
Liberty Christian Fellowship
Unity London
The Salvation Army Church
The Lighthouse Chapel International
Beneficial Christ Church
Rock of Redemption Church
Universal Church of the Kingdom of God
Scalabrini London
Holy Trinity Clapham
Quakers Religious Society of Friends
House of Praise
Springfield Methodist Church
Clapham Baptist Church
St Oswalds Church Hall
International Zen Association UK
Balham Baptist Church
Calvary Temple United Pentecostal Church
St Marys Church
Freedom Centre International
Christchurch Balham
The Parish of Christchurch & St. John the Evangelist
Christ Church C Of E Church
Christ Apostolic Church Balm of Gilead
St Paul's Church
St John the Divine Church
Hyderi Islamic Centre
Rye Lane Baptist Chapel
The Salvation Army Church & Community Centre
The Well Community Church
Stockwell Baptist Church
The Salvation Army Church
Nectarious (Greek) Church
We regularly work in these areas of South East London