Whether you're moving down the street or across the country, moving can be a stressful experience. Between packing up your entire home, hiring a truck, and dealing with all the logistics of getting everything from Point A to Point B, it's no wonder that so many people dread moving. Mitchells Moving Company is here to help. We take care of everything for you – from packing your belongings to driving the truck – so that you can relax and focus on your new home. With our years of experience in the industry, we know how to make sure removals in Sutton proceed as smoothly as possible.
If you're looking for the best removals company to help you on moving day in Sutton, call us on 0800 023 4610.
How can we help with
removals in Sutton?
Moving is always a stressful experience, but it can be especially difficult if you must do all the work yourself. It's hard enough to move all your possessions yourself, but then you must worry about getting rid of all the extra stuff too. That's where our clearance service comes in. Mitchells Moving Company offers a full range of removals services that will make your move easier than ever. We provide a packing service to take care of everything for you, as well as a clearance service to help get rid of any extra clutter. Our team is experienced and caring – we will do everything we can to make your move go smoothly.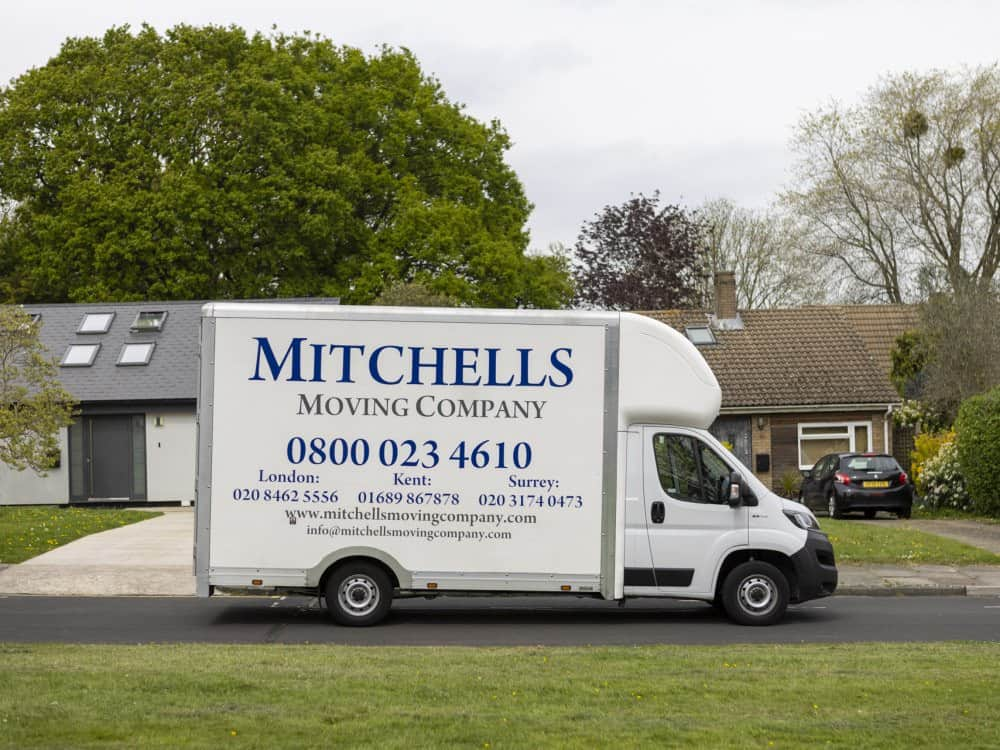 Why choose Mitchells Moving Company
for removals in Sutton?
Mitchells Moving Company is here to take the stress out of your move. We are a comprehensive, reliable removals company with years of experience in the industry. We know how to handle every type of domestic move, so you can relax and focus on settling into your new home.

Industry experience dating back to 1980
It's hard enough moving, but it can be even harder when you must worry about the safety of your possessions. Some of our team have industry experience dating back to 1980, which means that we know exactly what we're doing. We have the knowledge and expertise to make sure that your move goes as smoothly as possible, without any damages or delays.

Personal communication with customers
Moving is stressful enough without having to worry about getting your belongings from one place to another. We provide a comprehensive service that will take the worry out of your hands so that you can focus on the excitement of your move. With our reassurance and security, you'll be able to relax and enjoy your new home.

Start-to-finish services
Not only will this be more expensive, but it'll also take up more of your time. Time which could be better spent packing or planning your move. Start-to-finish services from one company mean that you'll have one point of contact for all your needs. We'll take care of everything, from end of tenancy cleaning to removal van hire, so that you can relax and focus on the important things.

Modern, detail-oriented processes
Our team of experienced professionals use modern methods and equipment to ensure that your move goes as smoothly as possible. We take care in packing your items so that they are less likely to be damaged, and we have support vehicles available should you need them. We also have the capability to move large items without any hassle.
Professional packing
for removals in Sutton
Moving is a huge task that can cause a lot of stress. Packing up your home and moving all your belongings can be incredibly stressful. You may feel like you don't have enough time to get everything done, or that you're going to damage your possessions. Mitchells Moving Company offers professional packing services that will take the stress off your hands. We have years of experience in the industry and our packers are highly skilled and efficient. Let us help you make your move in Sutton as smooth as possible.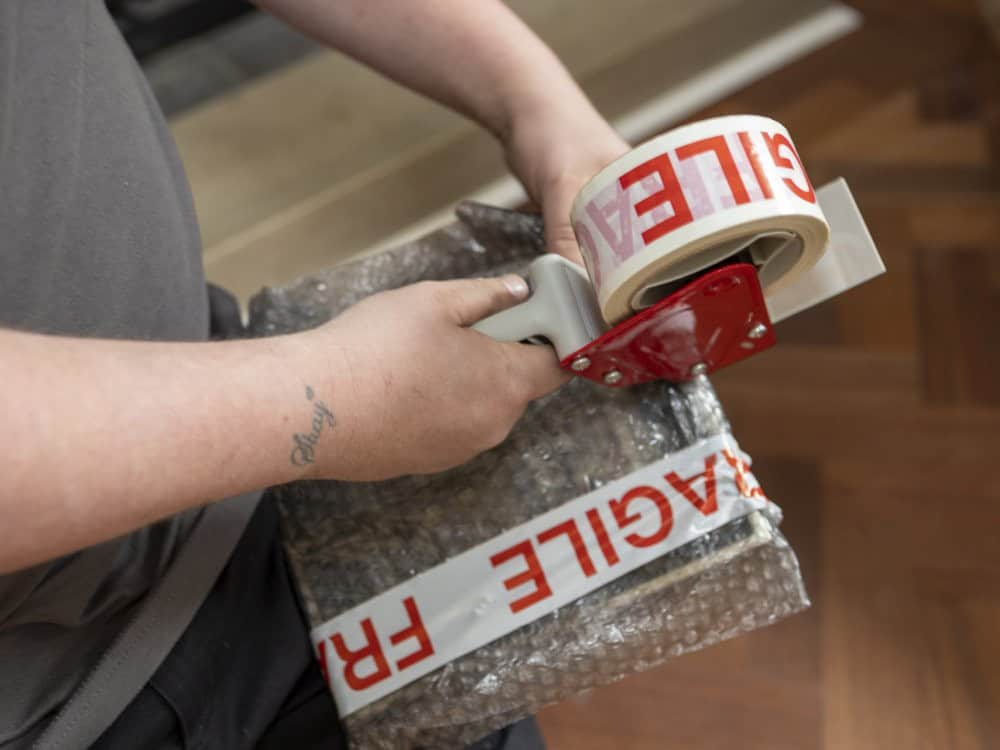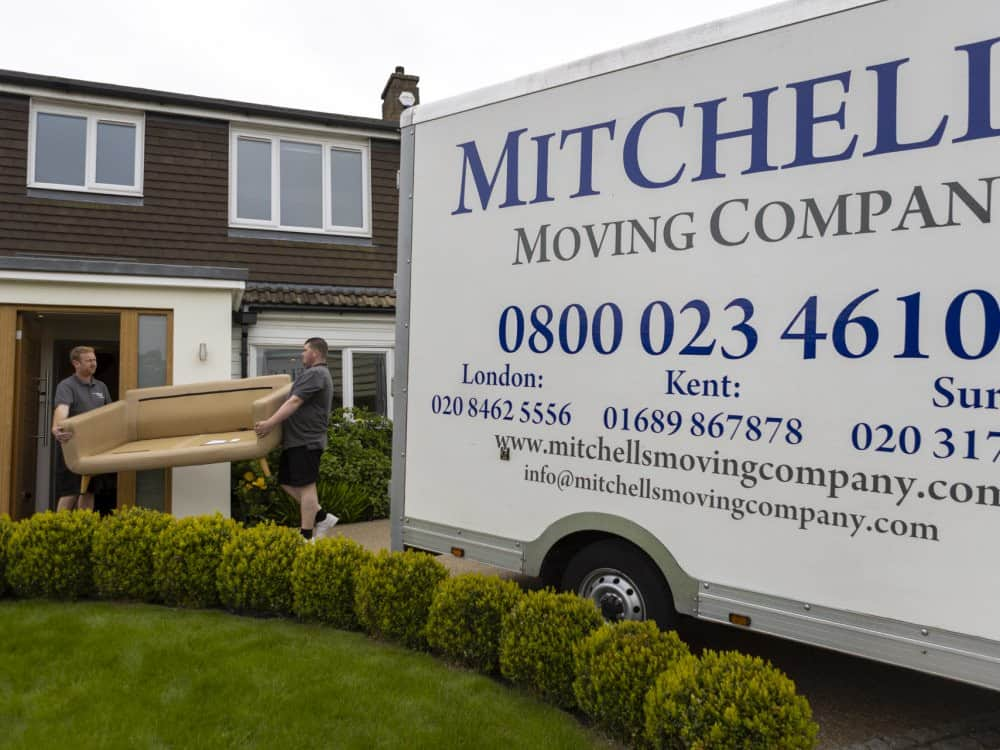 Removal storage
in Sutton
You've just moved out of your home and are in the process of moving into your new one, but you can't move everything in at once. It's a common problem that most people face – what do you do with all your furniture and belongings when you're not able to move them into your new home right away? Mitchells Moving Company offers removal storage in Sutton so that you can store your items for as long as you need to. We have a variety of sizes to choose from, so you can find the perfect space for your needs. Plus, our secure facility will ensure that your belongings are always safe.
Primary schools
in Sutton
Are your little ones starting school soon? There are a range of primary schools within the Sutton area that could be the ideal fit for their needs.
Key2success
Devonshire Primary School
All Saints Benhilton C Of E Primary School
Westbourne Primary School
Steph's Tutoring
Sutton Tutors
Cheam Park Farm Primary School
Barrow Hedges Primary School
Cuddington Croft Primary School
Muschamp Primary School & Language Opportunity Base
Morden Primary School
Bandon Hill Primary School
All Saints Carshalton Church Of England Primary School
Abbey Primary School
Tweeddale Primary School
St Peter & Paul Catholic Primary School
TA Academics Ltd
Nonsuch Primary School
Meadow Primary School
Green Wrythe Primary School
Culvers House Primary School
Accelerate Learning
Kamran Ahmed One to One Tuition
Dorchester Primary School
Aragon Primary School
Hackbridge Primary School
Sacred Heart Catholic Primary School
The Link Day Primary School
Abbotsbury Primary School
Woodcote Primary School
Woodmansterne Primary School
Sumeyra Tastan Tutoring
Hillcross Primary School
Primary Tutor
Foresters Primary School
AtoZ Educational Services
St John Fisher R C Primary School
Green Lane Primary & Nursery School
High View Primary School
Cuddington Community Primary School
Harris Academy Purley
Ewell Grove Primary & Nursery School
Ecclesbourne Primary School
St Anne's Catholic Primary School
Cranmer Primary School
St Clement's Catholic Primary School
Selsdon Primary & Nursery School
Tuition Sutton
First Class Learning Worcester Park
Gorringe Park Primary School
Haslemere Primary School
Poplar Primary School
Orchard Way Primary School
Merton Park Primary School
Joseph Hood Primary School
Epsom Downs Primary School & Children's Centre
St Mark's Primary School
Danetree Primary School
West Ewell Primary School
Bond Primary School
Mosaic Jewish Primary School
Merton Abbey Primary School
Riverview C Of E Primary & Nursery School Va
Margaret Roper Catholic Primary School
Chipstead Valley Primary School
Marden Lodge Primary School & Nursery
Knollmead Primary School
West Wimbledon Primary School
Rising Starseducation
Malden Manor Primary & Nursery School
Reliance Academy
Southfield Park Primary School
Wimbledon Chase Primary School
West Thornton Primary School
Regina Coeli Catholic Primary School
Christ Church C Of E Primary School Purley
Lonesome Primary School
Beecholme Primary School
All Saints' C Of E Primary School
Shawley Community Primary School
Smitham Primary School & Nursery
William Morris Primary School
St Aidan's Catholic Primary School
Perform Within Pelham Primary School
Myassignmenthelp
Dundonald Primary School
St Mary's Catholic Primary School
Beaumont Primary School
St Matthew's C Of E Primary School
Epsom Primary & Nursery School
St Lawrence Primary School
St Joseph's Catholic Primary School
Our Lady Immaculate Catholic Primary School
Prep by Post
Christ Church New Malden C Of E Primary School
Granton Primary School
Garfield Primary School
Krishna Avanti Primary School
Ridgeway Primary School & Nursery
Roke Primary School
Devonshire Primary School
Robin Hood Infants' School
Robin Hood Junior School
All Saints Benhilton CofE Primary School
St Dunstan's Cheam CofE Primary School
St Cecilia's Catholic Primary School
Sutton CofE VA Lower School
Westbourne Primary School
Cheam Park Farm Primary Academy
Cuddington Croft Primary School
Avenue Primary Academy
Cheam Fields Primary Academy
Brookfield Primary Academy
Manor Park Primary Academy
Secondary schools
in Sutton
Sutton has a range of secondary schools that will provide your children with all the support they need. Explore the local education opportunities within the area.
Overton Grange School
Cheam High School
Sutton Grammar School
Nonsuch High School for Girls
Greenshaw High School
Glenthorne High School
Harris Academy Sutton
Transport links
in Sutton
It's easy to travel to and from Sutton. Discover the transport connections you can take advantage of when living in the area.
Rail
Sutton (London) Rail Station
West Sutton Rail Station
Bus stops
Church
The Croft
Lower School
Clayend Farm
Sutton Crossroads
Park Road
The Chestnuts
Windmill Lane
The Brook
York Road
Brookside
Vermuyden Gardens
Manor Farm
Old Peterborough Road
South Milton Turn
Sutton St. Michael
Village Lane End
Oak Street
Lancotts Lane
Helsby Street
Baxters Lane
Gower Street
Sutton Road
Jackson Street
Monastery Road
Waterdale Crescent
Kinmel Street
St Helens Hospital
Ravenhead Retail Park
Lea Green Station
Sherdley Bus Park
Eaves Lane
Ridgewood Drive
Enford Drive
Olga Road
Eaves Lane
Holbrook Close
Rebecca Gardens
Dinorben Avenue
Baxters Lane
Robins Lane
Freda Avenue
Marshalls Cross Road
Sutton High School
Manor Street
Lakemoor Close
Highfield Street
Elmhurst Avenue
Moor Road
Neville Road
Sutton Turn
Sutton Lane
Sutton Bank Cottage
King's Arms Inn
Sutton Road/Main Street
Sutton Road/Manor Farm Close
Burghwallis Lane/Suttonfield Road
Suttonfield Road/Main Street
Post Office Lane
Woodhall
Sutton Hall Farm
The White Horse
Cavendish Road (SM2)
Langley Park Road
Benhill Avenue
Benhill Road
Benhill Wood Road
Brighton Road Cavendish Road
Devonshire Avenue
Lenham Road (SM1)
Lind Road
Manor Place
Ringstead Rd Carshalton Road
Carshalton Road Ringstead Road
St. Nicholas Centre
Secombe Centre
Sherwood Park Road (SM1)
Sutton Marshalls Road
Sutton Civic Centre
Sutton Court Road
Sutton Park Road
Sutton Police Station
Sutton Head Post Office
Benhill Avenue Throwley Way
Times Square
Western Road Sutton
Lind Road Sutton
Lower Road
Thicket Road Sutton
Chalk Pit Way
Thicket Crescent
Mulgrave Road Worcester Road
Worcester Road
Cedar Road
Brighton Road
Langley Park Road
Vernon Road Lind Road
Cambridge Road Carlshalton Road
Banstead Downs Golf Course
Cedar Gardens
Stanley Road Sutton
Langley Park Road
Worcester Road Grange Road
Sutton United Football Club
Greyhound Road Lind Road
Mitre Close
Sutton Square
Things to do
in Sutton
There's lots to love about Sutton. Here are the top attractions within the area that you can explore – you better start planning!
Cheam Park
Whitehall
The Sports Village – Soft Play
Secombe Theatre
Escape from the Room
Empire Cinemas
The Sutton Arms
The Sound Lounge
Lord Nelson
Ganley's Irish Bar
Atlanta Diver Training
John Fraser Jenkins – Aveda
Belong Gaming Arenas
Marina Beauty & Spa at Holiday Inn
Goddess Retreat
Rush Beauty
Primrose Beauty
Havefun
Primark
Christ Church
Enterprise Travel Solutions
LouBelle Beauty
Restaurants in Sutton
Local restaurants are a huge draw for people living in Sutton. Get a taste for the best places to eat within the area.
Kokoro
Everest Spice Nepalese & Indian Restaurant
The Moon On The Hill – Jd Wetherspoon
Number One Thai Restaurant
Tiempo Lounge
Poppins Restaurant
Everest Spice
Bar + Block Steakhouse Sutton
Legends Kebab House
The Junction Restaurant Within Holiday Inn
German Doner Kebab
Bar Block
ii-Ma Sushi
Brasserie Vacherin
Slug & Lettuce
DK German Doner Kebab
Pizza Express
Subway
Papaya
Casa Nostra Ltd
Zizzi
Mama Dumpling Restaurant
Rotimaster
Friendly Dolphin
Nandos
Places of worship
in Sutton
There are a range of places to worship in Sutton, allowing you to maintain your faith when living in the area.
Trinity United Reformed & Methodist Church
St Nicholas Church Hall
The Salvation Army Church
Friends Meeting House Quakers
Sutton Synagogue
Sutton Islamic Centre
Sutton Christian Centre
The Parish Of Our Lady Of The Rosary
Christ Church
Holy Family R C Church
PCC All Saints Benhilton
Sutton Family Church
The Salvation Army Church
St Christopher's Catholic Church
Cheam Baptist Pre School
Cheam Methodist Church
Carshalton Beeches Baptist Free Church
Chiltern Church
St Andrew's United Reformed Church
The Vicarage the Good Shepherd
St John's Church
West Street Evangelical Church
The Church of the Good Shepherd
St. Helier Methodist Church
Carshalton Methodist Church
North Cheam Baptist Church
St Margarets Catholic Church
Churches & Other Places of Worship
St. Paul's Church
Carshalton Baptist Church
Stanley Park Evangelical Free Church
Victory City
Redeemed Christian Church of God Carshalton
St Matthias R C Church
Wallington Baptist Church
Wallington United Reformed Church
Redeemed Christian Church of God Glorious
St Teresa R C Church
Christ Church With St Philip
St Patrick's Church
All Saints Church
St. Peter's Church
Wallington Gospel Hall
Stoneleigh Baptist Church
Farm Road Church
Jehovah's Witnesses
Morden Park Baptist Church
St Elphege's R C Church
St John The Baptist C Of E
Next Generation Prophetic Ministry
United Reformed Church
Faith Church of God
Ahmadiyya Muslim Association UK
Bandon Hill Methodist Church
St Michaels Church The Sanctuary
Christ Church Ewell
The Elim Pentecostal Church
The Eagle City Church
Daystar Ministries
Wallington Seventh-Day Adventist Church
Worcester Park Baptist Church
Praise Baptist Church
Christ Church
All Saints C of E Church
Morden Baptist Church
Wallington Christian Centre
Wood World Missions & Power Centre Church
Mitcham Baptist Church
St Pauls Church
Pneuma Christian Centre
St Peter's & St Paul's R C Church
Gospel Truth Ministries Ltd
Gloryland Pentecostal Ministries
Mitcham Parish Church
Banstead Community Church
St Clements Roman Catholic Church
St. Mary the Virgin, Cuddington
St John Fisher Church
St Johns Church Of England (Continuing)
St. John the Divine
St. Ann's Catholic Church
Jehovah's Witnesses
St. Peter's Church
St Dominic Catholic Church
St John The Baptist Parish Church
St John The Baptist R C Church
New Malden Evangelical Free Church
St George's
Banstead Methodist Church
The Kings Church
All Saints – West Ewell
Dundonald Church
Christ Embassy Croydon
Ruxley Church
Bethel Baptist Church
Restore Truth Outreach Ministry
All Nations Revival Church
The Salvation Army Church
Love of God Ministries
West Ewell Evangelical Church
St. Barnabas Church
The Salvation Army Church
Croydon Spiritualist Church
Calvary Christians' Chapel (The Hammer of God Ministry)
Everyday Church
Purley Masjid
Pollards Hill Baptist Church
Woodmansterne Baptist Church
Liberty Chapel (Church for All Nations)
T J B C
Shree Ghanapathy Temple
Paga
Emmanuel Prayer Centre
Quakers Religious Society of Friends
St George's Church Centre
Muththumari Amman Temple
GCI Coulsdon Community Church
Pistis International Church
Church Of Ascension
Church of England
St. Andrews Church of England
St Martin's Church Of England
Croydon Minster
The Salvation Army Church
St Barnabas
Purley Baptist Church
St Aidans Catholic Church
Epsom United Reformed Church
Epsom Baptist Church Centre
Quakers Religious Society of Friends
Redemption Faith Worship Centre Ltd
Christian Science Society
First Church of Christ Scientist
St Michael R C Church
Elim Pentecostal Church Wimbledon
Coulsdon Christian Fellowship
Apostolate of Our Lady of Fatima the Religious Organisation
St Boniface R C Church
Oasis Church
Purley United Reformed Church
Epsom Methodist Church
The United Church of St. Mark
Gloria Gold Ministry
Christ Church
Hillside Church
Wimbledon Congregational Church
Wimbledon Spiritualist Church
Christ Church
We regularly work in these areas of Surrey