Moving house is a huge task, and it can often feel like there's too much to do. You have to pack up all your belongings, find a new home, change your address with all of your utility's providers, and more. It's no wonder that so many people choose to put off moving until the last minute! Mitchells Moving Company is here to take the hassle out of moving. We provide every service you could need, from packing and unpacking to furniture assembly and removal. Our team are experts in the field, so you can relax knowing that you're in safe hands for removals in Southwark.
If you're looking for the best removals company to help you on moving day in Southwark, call us on 0800 023 4610.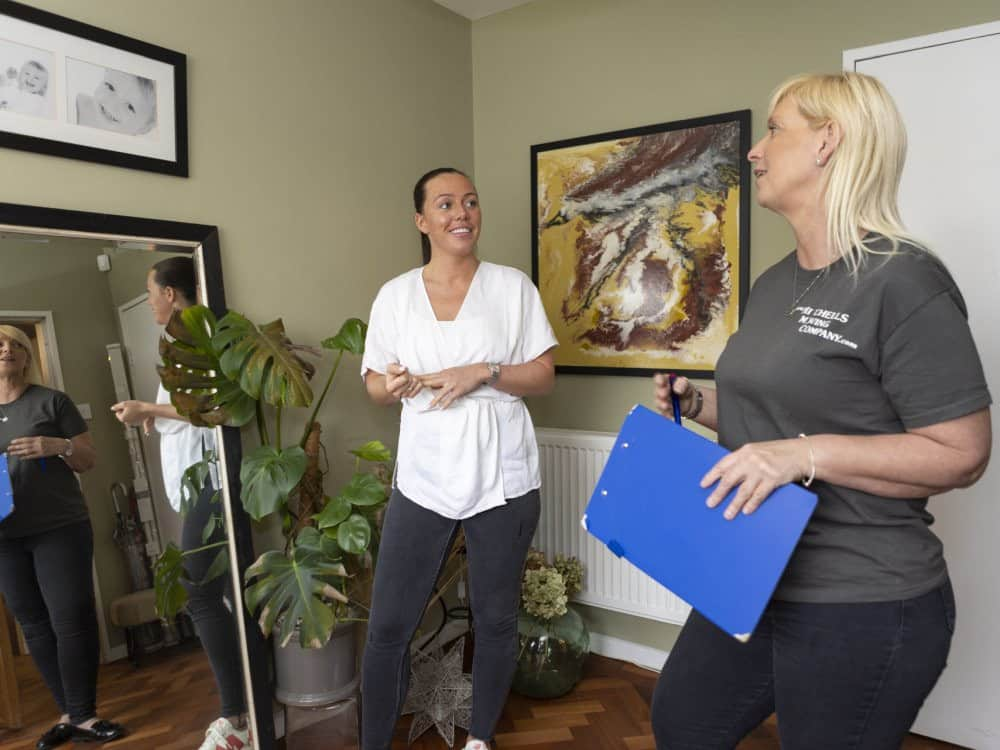 Why choose Southwark?
Southwark is located within the London Borough of Southwark and is a highly desirable area due to it being in Central London. The district is on the banks of the river Thames and is where you will find many of London's famous landmarks, such as The Shard, Southwark Cathedral, and Tower Bridge, which you can visit whilst walking along the river. You will find Borough Market nearby to the cathedral, where you can pick up fresh produce and groceries, with a selection of food stands and pubs dotted around. The area is also well connected with good transport links, and is home to London Bridge station, one of the largest stations in London, providing links to Kent and Sussex. The district is full of restaurants and pubs which are rarely quiet, so there is plenty of choice when you are deciding where to spend your evening.
How can we help with
removals in Southwark?
You're not alone in feeling stressed about moving – it's one of the most common life changes people go through. But there's no need to worry, because our removals team can take care of everything for you. Mitchells Moving Company offers a range of services to make your removal in Southwark as stress-free as possible. We provide a full packing service, so you don't have to worry about packing your belongings safely and securely. We also offer a clearance service, so you can get rid of any unwanted clutter before you move. Our team is experienced and professional and will do everything they can to make your move go smoothly.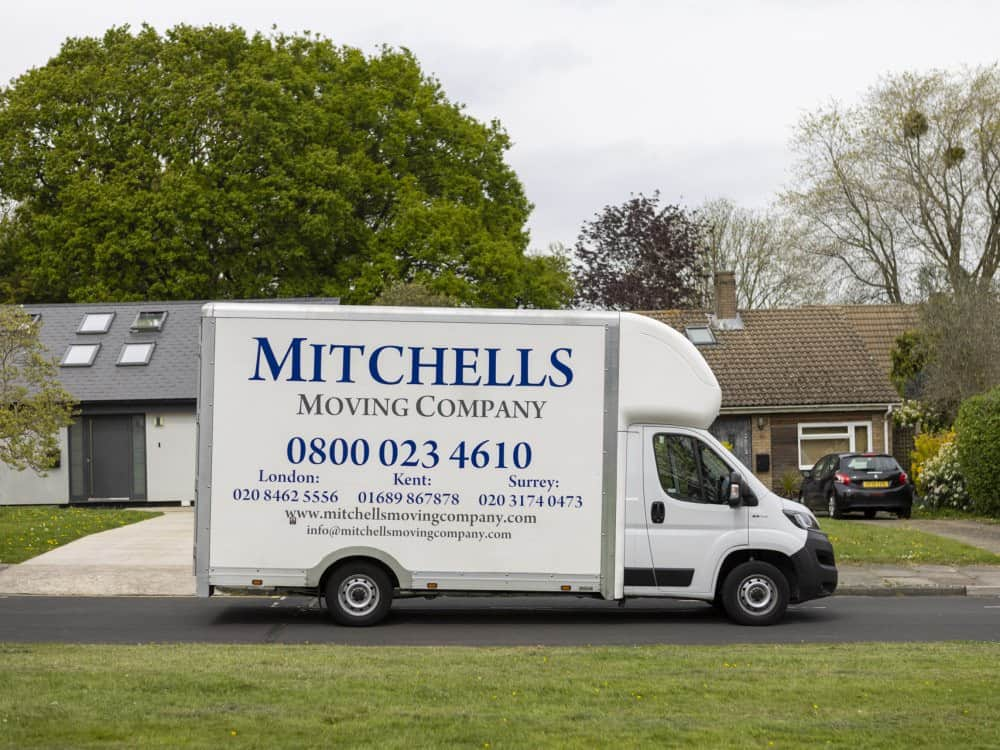 Why choose Mitchells Moving Company
for removals in Southwark?
Why not let Mitchells Moving Company take care of everything for you? We're experts in domestic removals and we'll make sure your move goes as smoothly as possible. We have a wide range of services to choose from, so you can pick what works best for you. Plus, we offer great value for money without compromising on quality.

Industry experience dating back to 1980
It's hard to know who to trust in the removal industry. There are so many companies out there, and it can be tough to figure out which one is right for you. We're a family business with some team members having over 40 years of experience in the industry. We know how to keep your belongings safe and transport them reliably, so you can relax and know that your move is in good hands.

Personal communication with customers
Moving is stressful. There's so much to do and it feels like there's never enough time. Plus, you're worried about your belongings and whether they'll make it to your new home safe and sound. We can take care of everything for you so that you can relax and focus on the exciting aspects of your move. We provide comprehensive service with an emphasis on reassurance and security. You can trust us to handle your removal process with care.

Start-to-finish services
Start-to-finish services from Mitchells Moving Company can take the hassle out of your move. We deal with everything from end of tenancy cleaning to disposing of your hot tub, so you can focus on what's important – packing up your belongings and getting them to your new home safely.

Modern, detail-oriented processes
Our professional team has the experience and expertise to take care of every detail of your move, from start to finish. We use modern vans and equipment specifically designed for domestic moves, so you can relax and know that your possessions are in safe hands. And our packing methodical means that everything will be exactly where you want it when we reach the destination.
Professional packing
for removals in Southwark
Moving is stressful. Packing up all your belongings, trying to get everything done in time, and worrying about whether you're doing it right can be too much for some people. You shouldn't have to go through all this stress when you're moving. It's hard enough as it is. Mitchells Moving Company can take care of the packing for you so that you don't have to worry about a thing. We'll send our professional packers to your home the day before your move, and they will quickly and efficiently pack up your belongings. This will free up your time so that you can focus on other things and eliminate any stress from the moving process.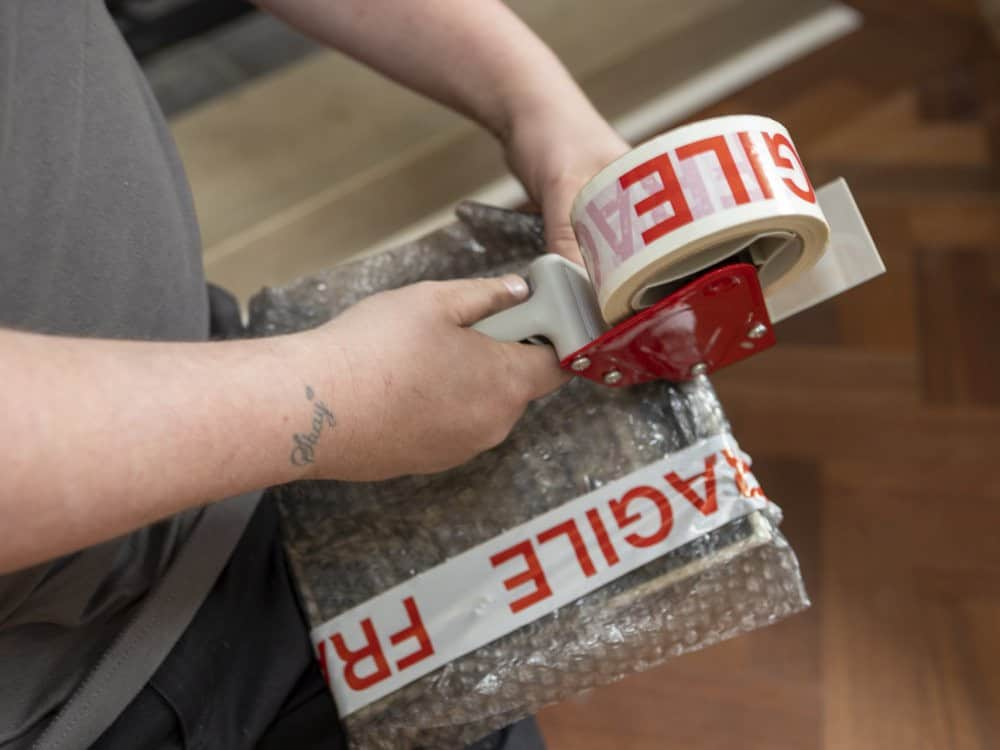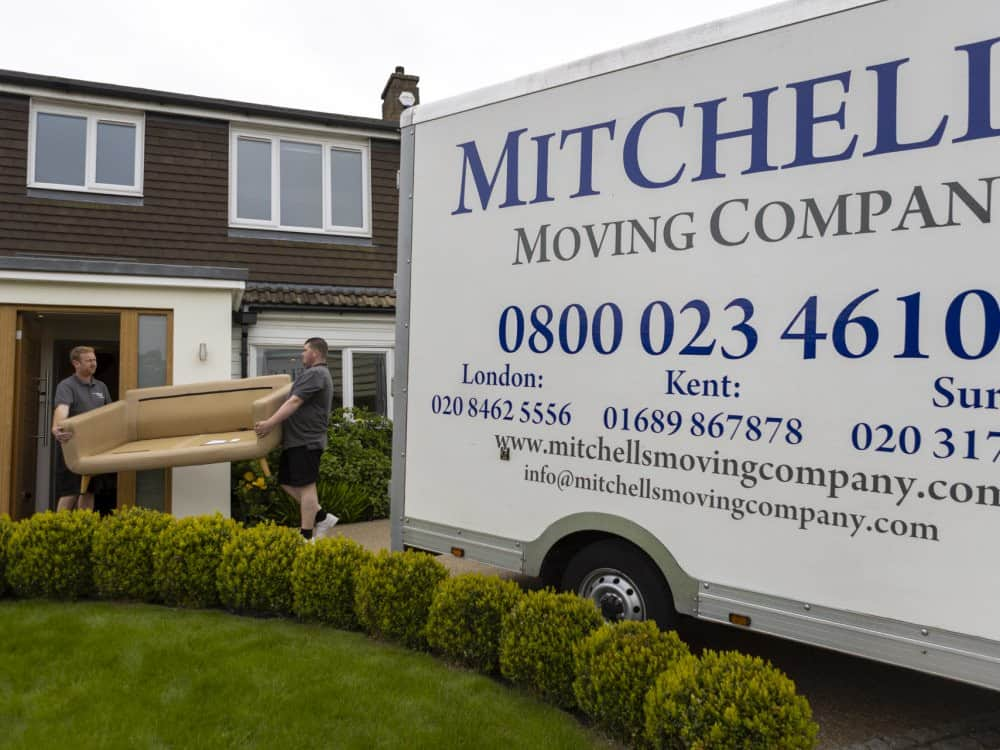 Removal storage
in Southwark
You've just moved out of your home and into a new place, but you can't move your furniture in until the renovations are done. It's frustrating when you must wait to move into your new home because of renovations. Not only is it an inconvenience, but it also means that you must find somewhere else to live temporarily. Mitchells Moving Company offers removal storage in Southwark so that you can store your belongings safely and securely until you're ready to move them into your new home. Our storage spaces are protected by CCTV, alarm systems, codes, and padlocks so that you can be sure that your belongings are always safe.
Estate and letting agents
in Southwark
Are you hoping to move to Southwark? These local estate and lettings agents have the expertise to help you find your ideal property within the area.
Residential Realtors
Acorn Estate Agents & Letting Agents in London Bridge
Lynn Greenfield Property Services
Gordon & Co
Martin & Co London Bridge Letting & Estate Agents
SmartRealtor UK Ltd
Black Katz Ltd
Yates Estate Limited
Daniel Cobb London Bridge Estate Agents
Williams Lynch
Yates Estate Ltd
Gordon & Co Tower Bridge Estate Agents
Chestertons Tower Bridge
Felicity J Lord Estate Agents
Arch Residential
Dexters
RE/MAX
SmartRealtor UK Ltd
Baituon Estate Agent Ltd
Bond Estates Ltd
Coral Park Estates Ltd
Thomas Michael
Residential Links
Hunters Estate Agents & Letting Agents Shoreditch
FPI Management (Flexroom Property Investment & Management Ltd)
Lourdes Estate Agents
Keatons Estate Agents Shoreditch
Spicer McColl
Dexters City Estate Agents
Landlord Assured
Tavistock Bow
ENE Homz
Oppida
Dexters Wapping Estate Agents
Charles Boyce & Woodhams
Air Angels
Next Property
Dexters Westminster Estate Agents
Com
Widesearch.Com
Conveyancing solicitors
in Southwark
The local conveyancing solicitors are here to help with your move to Southwark. Allow them to minimise the hassle within the buying and selling process so that you can focus on looking forward to your move.
Taylor Rose MW London Bridge
LEA Multiservices Ltd
Anthony Gold
Maunsell Bower
Lisa's Law Solicitors
Lifetime Legal
Bestway Solicitors
Capital Conveyancing
Bestway Solicitors
Ashley Wilson Solicitors LLP
House Conveyancing
Anthony Gold Solicitors
Curzon Green Solicitors
Anthony Gold
Charles Hill & Co Solicitors
Phew Conveyancing
Mary Monson Solicitors
Taylor Rose MW Brixton
Lifetime Legal
Connaught Law Ltd
Conveyancing Data Provider Experts
Bivonas Law LLP
Mackrell Solicitors
Amy & Co Solicitors
B P Collins LLP
Notary Public London – Stephen Yiu
Attwaters Jameson Hill Solicitors
Wellers Law Group
Ellis Jones Solicitors
Moneywise Conveyancing
JFahrenthold Solicitors Ltd
Russell-Cooke solicitors
Stoke & White Ltd
Lester Aldridge LLP
Specter Partnership
Broadlegal
Lloyds Clifford Solicitors
Thamina Solicitors Ltd
Greenways Law
Worldwide Corporate Advisors
KaurMaxwell
Syed Shaheen Solicitors
Fridaysmove
R S L Law
I. Solicitors
Housing & Property Law Partnership
J E Baring & Co
Spencer Lockwood Conveyancing
Kidd Rapinet / Miller Evans & Co Solicitors
Stephensons Solictors LLP
Lloyd Rehman Solicitors & Co
Calices Solicitors
Sabeers Stone Greene Solicitors
Russell-Cooke Solicitors
W H Matthews & Co
Scornik Gerstein LLP
Stone King
Express Conveyancing
Fridaysmove
Universal Solicitors
Spencer Lockwood Conveyancing
Spencer West
Freemans Solicitors
Thrings Solicitors
Buckles Solicitors LLP
Crown Legal Solutions LLP
Russell Cooke Solicitors
Professional Negligence Solicitors
Steeles Law LLP
Affinity Legacy Planning LLP
Charles Guthrie Solicitor & Notary Public
Johns & Saggar
SA Legal (Non Profit)
Conveyancingred
Kingsley Napley LLP
Conveymoving
Gregory Abrams Davidson LLP
Benson Mazure LLP
Harpers Solicitors Advocates
Grant Saw Solicitors
Conveyancing Index
MyLegalAdviser
James Morgan Solicitors
TWM Solicitors
Black Antelope Law
Solve, the Business Lawyers
Notary Public Office
Pinney Talfourd Solicitors
Pothecary Witham Weld Solicitors
Andrew Veitch Solicitor London W1
Kidd Rapinet LLP
Khans Solicitors
Legal ABC
Lovell Son & Pitfield
FREI Solicitors Ltd
Brion & Co
Gans & Co Solicitors LLP
Altium Legal
Forest & Co
Simpson Millar LLP
Curry Popeck
Newmans
RIAA Barker Gilette (UK) LLP
Legal Agreement
Taylor Rose MW Westminster
Adam Bernard Solicitors
National Probate & Will Executors
Tremont Midwest Solicitors
Docklands Solicitors LLP
RSB Solicitors Ltd
Bindmans LLP
Wainwright & Cummins LLP
Glazer Delmar Solicitors
Progeny Corporate Law
Serenity Law
James Morgan Solicitors
James Morgan Solicitors
Lifetime Legal
Oratto Ltd
1a Co Formations
Law Lane Solicitors
Legend Solicitors
Beverley Morris & Co
Legal Cost Finance
C V S Law
Will You Will You Not
Mitaly Dey
Lifetime Legal
Berkeley Legal
Simply Conveyancing Property Lawyers Ltd
Russell-Cooke Solicitors
Primary schools
in Southwark
Are your little ones starting school soon? There are a range of primary schools within the Southwark area that could be the ideal fit for their needs.
Victory Primary School
Charlotte Sharman Primary School
St John's Walworth Church Of England Primary School
Charles Dickens Primary School
Charles Dickens Primary School
Beormund Primary School
Robert Browning Primary School
Grange Primary School
Townsend Primary School
English Martyrs Roman Catholic Primary School
St Jude's Church Of England Primary School
First Class Learning Finchley
Snowsfields Primary School
Child First Education
St George's Cathedral Catholic Primary School
Surrey Square Primary School
St Paul's Church Of England Primary School
Tower Bridge Primary School
Michael Faraday Primary School
Archbishop Sumner Church Of England Primary School
Keyworth Primary School
John Ruskin Primary School & Language Classes
Ashmole Primary School
Cobourg Primary School
St Joseph's Roman Catholic Primary School
Wyvil Primary School & Speech & Language Centre
St Clement Danes C Of E Primary School
St Joseph's Catholic Primary School
Ilderton Primary School
Camelot Primary School
St James The Great Roman Catholic Primary School
LEC Education
St Stephen's Church Of England Primary School
Burdett-Coutts & Townshend Foundation C Of E Primary School
Buttercup Primary School
St Josephs Catholic Primary School
St Alban's Church Of England Primary School
Herbert Morrison Primary School
Kobi Nazrul Primary School
Bigland Green Primary School
Immersive Experiences
Sacred Heart Catholic School
Pilgrims' Way Primary School
Rotherhithe Primary School
Soho Parish C Of E Primary School
Date Palm Primary School
Buttercup Primary School
Loughborough Primary School
Albion Primary School
Transport links
in Southwark
It's easy to travel to and from Southwark. Discover the transport connections you can take advantage of when living in the area.
Rail
Blackfriars Station
Southwark Underground Station
Bus stops
Blackfriars Road
Southwark St Blackfriars Road
Great Suffolk Street
Kings Reach Building
Lavington Street
Marshalsea Road
Pocock Street
Shakespeare's Globe Theatre
Southwark Bridge Bankside Pier
Southwark Bridge Road
Southwark Street
Great Guildford Street
Stamford Street
Southwark Station
The Hop Exchange
Southwark St Blackfriars Road
Oxo Tower
Tate Modern
Blackfriars Bridge
Things to do
in Southwark
There's lots to love about Southwark. Here are the top attractions within the area that you can explore – you better start planning!
The View from The Shard
Old Operating Theatre Museum and Herb Garret
Shakespeare's Globe Theatre
Southwark Cathedral
Clink Prison Museum
Restaurants in Southwark
Local restaurants are a huge draw for people living in Southwark. Get a taste for the best places to eat within the area.
Crown & Anker
Castle Tandoori
La Cabana
Maxy's
Five Star Fish Bar
Alanya Kebab
Jenny's Restaurant
Simply Indian
Lenos & Carbon
Miko's
Island Poke
Nando's Elephant & Castle
Olley's Fish & Chips
Shane's
Nom Noms Cafe
Love Fresh Vietnamese
Juzu Ramen
Charkhara
Tasty Jerk
Tasty House
Ivory Arch
Places of worship
in Southwark
There are a range of places to worship in Southwark, allowing you to maintain your faith when living in the area.
International Life Gate Chapel
Metropolitan Tabernacle (Spurgeon'S)
The Brook Place
Crossway United Reformed Church
The St George Martyr
Haddon Hall Baptist Church
Celestial Church of Christ
St John's C Of E Church
Bermondsey Methodist Church
St Christophers C of E Church
Precious Blood RC Church
R C C G Victory House
Impact Evangelical Ministry
Jamyang Buddhist Centre
Lambeth Mission
St Peters C Of E Church
Wilfrid's Catholic Church
North Lambeth Parish
St Johns Church
Most Holy Trinity Roman Catholic Church
St Pauls Parish Office
Waterloo Parochial Church Council
Agnes Church
Walworth Methodist Church
Lambeth Palace
St Magnus The Martyr Church
Liberty Christian Fellowship
Baptist Church
Rev John Cowling
Amen Church of Christ
Anne's Lutheran Church
London Diamond Way Buddhist Meditation Centre
The Well Community Church
St Mary At Hill Church
The Pcc of Clements Church
Church Court Chambers
All Hallows by the Tower
James Garlickhythe
St Mary-le-Bow Church
St Margaret Pattens Church
Redeemed Christian Church of God
James Bermondsey
St Olave Hart Street
Scalabrini London
Churches & Other Places of Worship
Stephen Walbrook
St George's Church Camberwell
Apostolic Church
St Michael's Eritrean Orthodox Church
St Mary Woolnoth Church
St Martin Within Ludgate Church
The Salvation Army
St Andrew By The Wardrobe
P C C Of St Michael's Cornhill
Christ Apostolic Church Mount Zion International
St Peter & The Guardian Angels R C Church
Romanian Orthodox Church
Marks Church
St Pauls Cathedral
St John the Divine Church
Calvary Temple United Pentecostal Church
St Margaret Lothbury
Hope London International Church
St Lawrence Jewry C Of E Church
House of Praise
St Andrew Undershaft Church
St Vedast – Alias – Foster
St Anne's R C Church
Church Commissioners
Katharine Cree Church
Dutch Church
St Helen's Bishopsgate
The Roman Catholic Church of English Martyrs
Reality of Grace Ministries International
Bevis Marks Synagogue
Westminster Abbey
International Christ Community Centre
City Gates Church
St Botolph Without Aldgate
The Everlasting Arms Ministries
St Clement Danes R A F Church
St Dunstan-in-the-West Church
St Margarets Church
The Chapel of the Open Book
Mary-Le-Strand Church
The Aldersgate Talks Within St Botolphs Church
Care Christian Action Research & Education
St Patrick's Roman Catholic Church
Christ Church C Of E Church
Giles Church
Manmin Church (Church of All Nation) Ltd
Church of God-in-Christ Calvary
Grace Outreach Church
St Botolph-without-Bishopsgate
London City Free Church
Alban's C of E Church
Congregation of Jacobs Synagogue
New Christianity Michael Church
World Harvest Christian Centre
Calvary Chapel Westminster
St Annes Catholic Church
German Speaking St. Boniface R.C Church
Wesley's Chapel & Leysian Mission
True Christian Bible Church
Paul's Shadwell
Ultimate Power Assembly Ltd
The Lord's Chosen Charismatic Revival Ministries
St Francis De Sales
The Salvation Army Church & Community Centre
Grove Chapel
Christ Apostolic Church
St James The Less
Joseph R.C Church
Mountain of Fire & Miracles Ministries
Springfield Methodist Church
Matthew's Church
God's Solution Centre
Notre Dame de France
Rosary Catholic Church
The Guard's Chapel
Fieldgate Street Great Synagogue
Shoreditch Tabernacle Baptist Church
St John's Church
St Saviour's Pimlico
Stockwell Baptist Church
Brazilian Catholic Apostolic Church UK
The Chinese Church
Rye Lane Baptist Chapel
Peter's Italian Catholic Church
Westminster Chapel
True Jesus Church
St James C Of E Church
Peckham Methodist Church
St Giles In The Fields
St Anne's Church Soho
ROK Chapel
Bloomsbury Central Baptist Church
Freedom Centre International
St Michael's Church
Esha Atul Islam Mosque & Community Centre
St James's Church Piccadilly
Sureway International Christian Ministries
Westminster Cathedral
St John's Church
Our Lady Of The Assumption Catholic Church
St Gabriel's
French Protestant Church
Holy Redeemer
The Latter-Rain Outpouring Revival Church
Church Of Our Lady Of Immaculate Conception
Immaculate Conception
Methodist Church Tower Hamlets
Mount Street Jesuit Centre
Jesuit Residence
The Church Of The Holy Apostles
Christ Faith Tabernacle
Marks Church
Universal Church of the Kingdom of God
The Church Of St Peter & St Paul
Andrews Church Parish Office
Saviour's Church
Paul Old Ford
St Matthews Church
RCCG Overcomers Assembly
The Salvation Army Church
Peckham Rye Baptist Tabernacle
The Parish of Christchurch & St. John the Evangelist
International Zen Association UK
Beneficial Christ Church