Whether it's because of a new job, or your family is expanding, moving house is exciting but also daunting news. It's one of the most stressful things you can do. There are so many things to think about – from packing up all your belongings to finding a new home and arranging removals. Mitchells Moving Company can take care of everything for you. We're experts in removal services in Sidcup, and we'll tailor our services to meet your needs. We'll handle every step of the process, from packing your belongings to getting them safely to your new home. Plus, we're always here to help with any questions or concerns you may have along the way. Let us take the stress out of moving for you!
If you're looking for the best removals company to help you on moving day in Sidcup, call us on 0800 023 4610.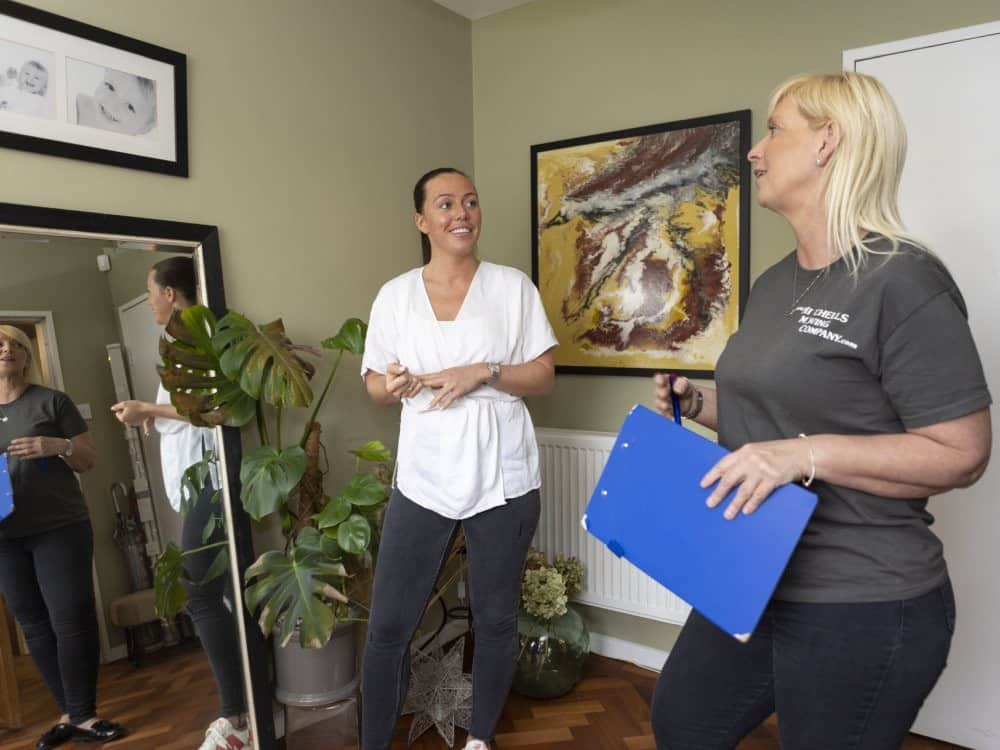 Why choose Sidcup?
Sidcup is an area of South East London, primarily in the Borough of Bexley. The population of the area was recorded during the 2011 census at just over 43,000. There are plenty of options in terms of education in Sidcup, with it being home to multiple primary schools, secondary schools, and colleges. Sidcup High Street is full of shops, restaurants, and supermarkets, having received £1.8 million as part of a regeneration scheme in 2014. When it comes to local green spaces, Lamorbey Park and Foots Cray Meadows are both highly rated. Other scenic hotspots include the Five Arches Bridge. There is also a popular leisure centre on Hurst Road, where you can find a gym and two swimming pools. Sidcup is well connected with its surrounding areas through various bus routes, and Sidcup station provides the area with easy links to central London. With useful train connections for commuters, a renovated high street, and plenty of places to explore, Sidcup is an excellent place to call home.
How can we help with
removals in Sidcup?
Moving house can be a stressful process, and it's easy to feel overwhelmed. You have enough to worry about when moving house – the last thing you need is added stress from your removal company. Mitchells Moving Company provides a full range of removals services in Sidcup, so you can relax and let us take care of everything. We are experienced professionals who will handle your move with care, ensuring that the process goes smoothly from start to finish. We provide a full packing service, as well as a clearance service to help you get rid of any unwanted clutter. Our services are reliable and affordable, so you can rest assured that you're getting great value for money.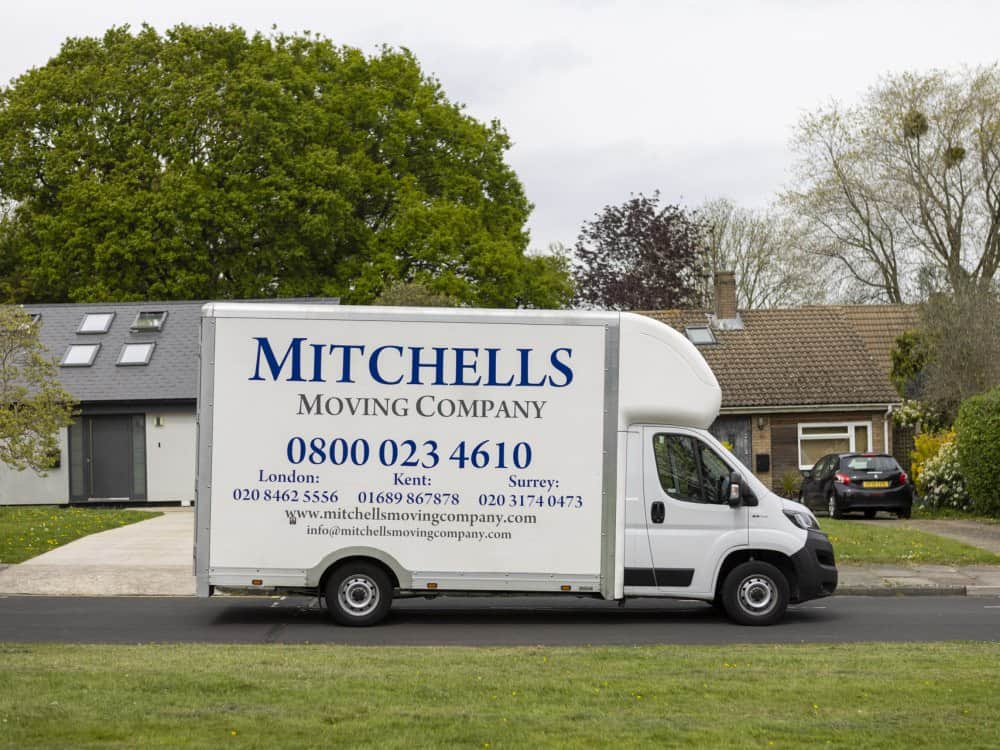 Why choose Mitchells Moving Company
for removals in Sidcup?
Mitchells Moving Company has been in business for years and we have a reputation for being one of the most reliable and affordable movers in Sidcup. We are fully insured, and our team of experienced professionals will take care of everything from packing your boxes to loading and unloading your truck.

Industry experience dating back to 1980
We have some members of staff that have been in the business for more than 40 years, so we know what we're doing. Our team has a wealth of experience in removals, so you can rest assured that your belongings are in safe hands. We use the latest equipment and techniques to ensure that your move goes as smoothly as possible.

Personal communication with customers
We provide a one-stop solution for all your communication needs. With our personal touch, we'll take care of everything for you so that you can relax and focus on your move. We pride ourselves on our exceptional customer service, so you can rest assured that you're in good hands.

Start-to-finish services
We're a one-stop shop for all your removals needs. We'll take care of everything, from packing up your belongings and loading them into the van, to cleaning up after we've unloaded them at your new home. You can relax and focus on the other things that need taking care of during your move.

Modern, detail-oriented processes
Moving is often seen as a stressful and difficult process. From the planning to the actual move, there are a lot of things that can go wrong. With our modern and detail-oriented processes, we take the hassle out of your house removal. We have specific vans designed for domestic moves, and our team is experienced in packing everything securely so there's no damage during transport. Plus, we offer additional support if needed.
Professional packing
for removals in Sidcup
Moving is stressful. There's so much to do and it feels like there's never enough time. Not only is moving a huge hassle, but it can also be incredibly expensive. If you're not careful, you could end up spending a fortune on packing materials and hiring movers. Mitchells Moving Company offers professional packing services that will take the stress off your hands. Our packers are experienced and will work quickly and efficiently to get your belongings packed up and ready for transport. We understand that moving can be a difficult process, so let us help make it easier for you.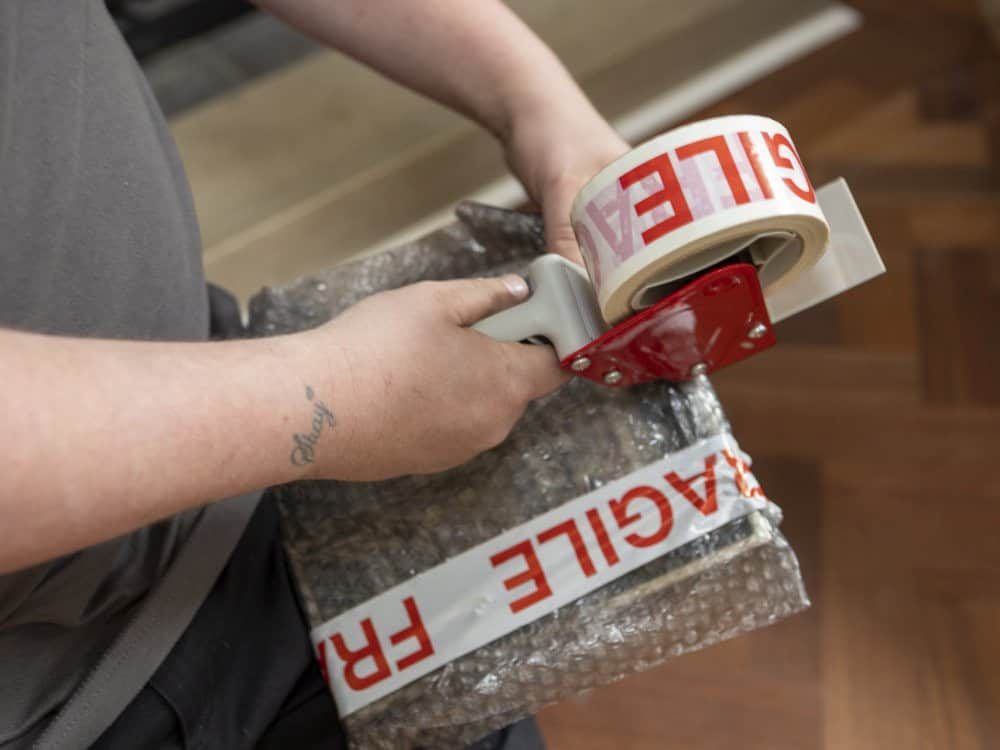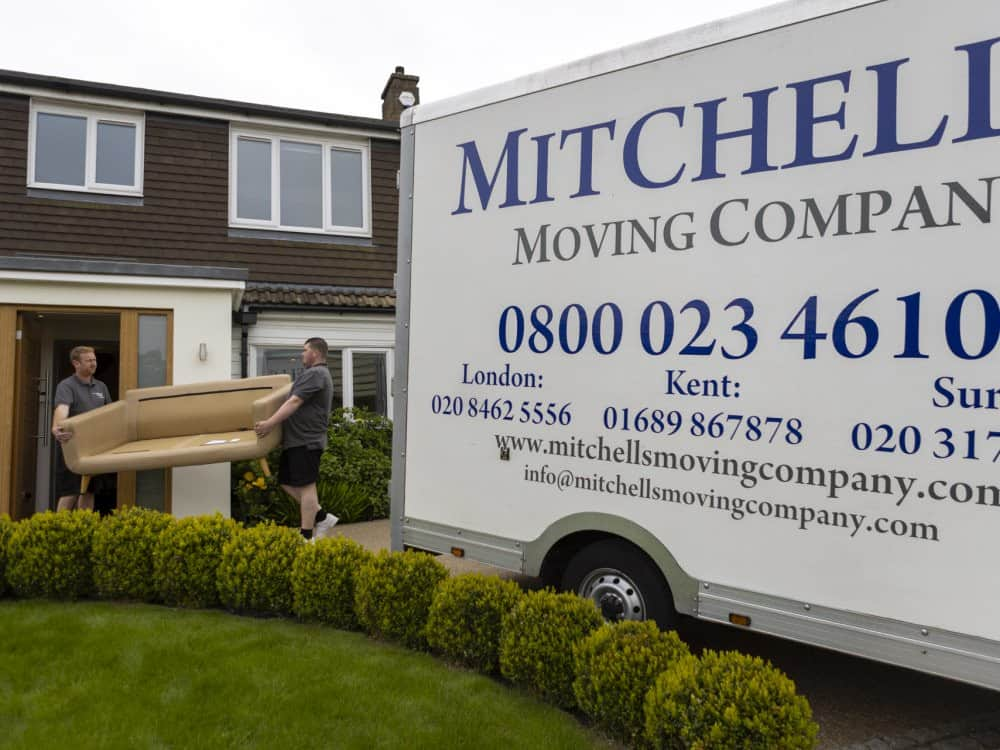 Removal storage
in Sidcup
You have a lot of belongings that need to be stored, but don't want to deal with the hassle and stress of finding a storage unit yourself. It can be tough to find a storage unit that's big enough, close enough, and has all the features you're looking for. Plus, you don't want to spend hours upon hours researching and calling around. Removal storage in Sidcup from Mitchells Moving Company is the perfect solution for you. We have a variety of different sized units available, so you can choose the one that best suits your needs. Plus, our secure facilities will give you peace of mind knowing your belongings are safe at all times.
Primary schools
in Sidcup
Are your little ones starting school soon? There are a range of primary schools within the Sidcup area that could be the ideal fit for their needs.
Orchard Primary School
Longlands Primary School
St Peter Chanel Catholic Primary School
Holy Trinity Lamorbey C Of E Primary School
Midfield Primary School
Dulverton Primary School
Farringtons School
Edgebury Primary School
Days Lane Primary School
Sherwood Park Primary School
Our Lady of the Rosary Catholic Primary School
Manor Oak Primary School
Mottingham Primary School
Red Hill Primary School
Wyborne Primary School
St Paul's Cray Church Of England Primary School
Tutor Doctor Bexley Borough
Montbelle Primary School
Alderwood Primary School
Leesons Primary School
Old Bexley C of E Primary School
Greenacres Primary School & Language Impairment Unit
St Stephen's Catholic Primary School
Greenacres Primary School & Language Impairment Unit
Marvels Lane Primary School
Deansfield Primary School
Noor Ul Islam Primary School
Cherry Orchard Primary School
Maypole Primary School
Orchard Way Primary School
St Fidelis Catholic Primary School
Haimo Primary School
St Thomas More Catholic Primary School
Bickley Primary School
St Margaret's Lee C Of E Primary School
Hillsgrove Primary School
Bromley High School
Hextable Primary School
Christ Church Church Of England Primary School Shooters Hill
Progressions Tutoring Services
Raglan Primary School
Ealdham Primary School
Horn Park Primary School
St Joseph's Catholic Primary School
St Thomas More Catholic Primary School
Selsdon Primary & Nursery School
Cooper's Lane Primary School
Henwick Primary School
St Mary's Church Of England Voluntary Aided Primary School
Tiger Tuition Ltd
Birkbeck Primary School
Longlands Primary School
Our Lady of the Rosary Catholic Primary School
St Peter Chanel Catholic Primary School
Orchard Primary School
Hope Community School
Sherwood Park Primary School
Days Lane Primary School
Burnt Oak Junior School
Holy Trinity Lamorbey Church of England School
Royal Park Primary Academy
Chatsworth Infant School
Secondary schools
in Sidcup
Sidcup has a range of secondary schools that will provide your children with all the support they need. Explore the local education opportunities within the area.
Kemnal Technology College
Hurstmere School
Chislehurst and Sidcup Grammar School
Blackfen School for Girls
Cleeve Park School
Transport links
in Sidcup
It's easy to travel to and from Sidcup. Discover the transport connections you can take advantage of when living in the area.
Rail
Albany Park Rail Station
Sidcup Rail Station
Bus stops
Kingsmead Close
Sidcup
Hemmings Close
Birchwood Avenue (DA14)
Christchurch Road (DA15)
Church Road (DA14)
Station Road Crescent Road
Crescent Road (DA15)
Granville Road
Hurstmere School
Sidcup Leisure Centre
York Avenue Little Birches
Melville Road (DA14)
Sydney Road Sidcup
Queen Mary's Hospital Main Entrance
Sidcup Queen Mary's Hospital
Queen Mary's Hospital Sidcup
Queen Mary's Hospital Frognal Avenue
Queen Mary's Hospital Chislehurst Road
Main Road Station Road
Carlton Road Sidcup
Sidcup High St Police Station
The Green Sidcup
Wren Road
Halfway St Old Farm Road West
Hatherley Crescent Sidcup Stn
Sidcup Station Station Road
Old Farm Avenue
Kingsmead Close
Austral Close
St John's Road
Granville Road
High View Road
St John's Road
Selbourne Road The Drive
Tarling Close
Hatherley Road Alma Road
Hatherley Road
Albany Park – Footscray Lane
Albany Park – Hurst Road/Valentine Avenue
Restaurants in Sidcup
Local restaurants are a huge draw for people living in Sidcup. Get a taste for the best places to eat within the area.
Shish & Mangal
Hook & Line
Pizza Express
The Darjeeling Indian Restaurant
Kayla's Bar & Kitchen
Donny's Restaurant
Elfida
Prezzo
The Moghul
McDonald's
I Love Gyoza
Bosphorus
Subway
Cinquanta
The Tailors Chalk – Jd Wetherspoon
Cedrus Restaurant
Little Florence
Pizza Hotland
Frali
Castlebarn Ltd
The Horse & Groom Harvester
Hello Burger
Royal Kitchen Sidcup
Y Y Chan
Curry Mahal
Toscana
Sophie's Choice Restaurant
Paya
Elbandito
Thyme
Jalsha Tandoori
King's Fish & Chips
L'Artista
The Elephant Pubs & Restaurants Ltd
Frogpool Manor
Chillies
The Elephant
Sunrise City Chinese
La Stalla
Station Road Bistro
Rannah Restaurant & Takeaway
Limoncello Restaurant
Rannah
Marino Fish Bar
La Cucina Di Antonio
Shish Restaurant Sidcup
Jolly Fenman
Hill Top Tap
The Alma Pub
The Seven Stars Pub
The George Staples
Star at Sidcup Place
Ye Olde Black Horse
The Tailor's Chalk – J D Wetherspoon
Guy Earl Of Warwick
The Rose
Places of worship
in Sidcup
There are a range of places to worship in Sidcup, allowing you to maintain your faith when living in the area.
St John The Evangelist Church Hall
Sidcup St Lawrence's Roman Catholic Church
Johns Sidcup
Christ Church Sidcup
Mary's Church of England Parish Church
Emmanuel Church Sidcup (Methodist & United Reformed)
Sidcup Baptist Church
New Community Church
Holy Trinity C Of E Church
Andrew's Church
Days Lane Baptist Church
Holy Redeemer C of E Church
Chislehurst Y F C Ltd
St Barnabas C Of E Church
Ichthus Christian Fellowship
Giggs Hill Church
Riverway Seventh-Day Adventist Church
Our Lady Of The Rosary R C Church
James Church
Churches & Other Places of Worship
Patricks Catholic Church
Chislehurst Methodist Church
St James The Great Blendon Church
St Mary's Catholic Church
Redeemed Christian Church of God HRMH Ltd
Saxville Methodist Church
St Edward The Confessor C Of E Church
The Oak Community Church
Christ Church Chistlehurst
Elmstead Baptist Church
Bishop Ridley Church
Holy Trinity Church
Fullness of Christ Ministries
Bishop Jonathan Blake
Andrew's (C of E) Church
Poverest Rd Baptist Church
St John Fisher R C Church
St John The Evangelist Church
Our Lady Help Of Christians R C Church
Christ Lutheran Church
St Andrew's Parish Church
Christchurch Centre
Mottingham Methodist Church
Court Farm Evangelical Church
Temple United Reformed Church
Bexley Christian Life Centre
Jubilee International Church
Grace Baptist Church Bexleyheath
Trinity Methodist Church & Centre
Rev B Abayomi-Cole
Michael's Church
St Augustine With St Luke's Church
Peters Bexley Heath
All Saints C of E Church
Cornerstone Christian Centre
Joseph's R.C Church
Holmcroft Church
Coppice Christians
St Peter's
St Peter's C Of E Church
Christ The Saviour Community Greek Orthodox Church
St Johns United Reformed Church
Eltham Green Community Church
The Salvation Army Church & Community Centre
Sisters of Mercy
Christ Mission Embassy
Trinity Bromley United Reformed Church
The Plumstead Community SDA Church
Sweet Savour Assembly
St John's Church
St Thomas More Catholic Church
St Michaels & All Angels Church
Mary the Virgin Parish Church of Swanley
North Heath Family Church
NICC
Bromley Common Methodist Church
C & S St. Michaels Church
Orpington Baptist Church
RCCG Great Power Tabernacle
St John Fisher & St Thomas More R C Church
The Believers Misson Church of God
St Mary Of The Crays R C Church
The Salvation Army Church
Mark's Church
Bromley Town Church
Full Gospel Entime Ministries
Inter Church Revival
Bromley Baptist Church
Orpington Methodist Church
Crossroads Baptist Church
The Salvation Army Employment Service
Christ Embassy Catford
Michael & All Angels
St Paulinus Parish Office
The Slade Evangelical Church
St Marys
Crockenhill Baptist Church
The Good Shepherd R C Church
St Joseph's R C Church
Bromley Methodist Church
Bromley United Reformed Church
Christ Church Dartford
The Rock Family Church
Living Waters Apostolic Church
Gateway Pentecostal Church
All Souls Church
Ambassadors of Grace Ministries
Upminster Baptist Church
B C C The Church
Bromley Christian Centre
Our Lady Of Grace Church
Christ Church Centre
James Church (C of E) Kidbrooke
Christ Church Erith
Elim Pentecostal Church
R C C G Victory Centre
Shree Kutch Satsang Swaminarayan Temple
Harvel Crescent Spiritualist Church
Northumberland Heath Baptist Church
Wilmington Christian Fellowship
Church of Christ the King
C C C Erith Parish
We regularly work in these areas of Kent