Moving house is a stressful experience. You must deal with the hassle of packing up all your belongings, getting them to the new property, and then unloading and unpacking everything again. And that's not even mentioning the potential for damage to your possessions or injuries during the move. Mitchells Moving Company can take care of everything for you. We'll pack up your belongings, transport them safely to your new home, and unload and unpack them for you too – ensuring that you have a stress-free move. When it comes to removals in Penge, we're the team you can rely on.
If you're looking for the best removals company to help you on moving day in Penge, call us on 0800 023 4610.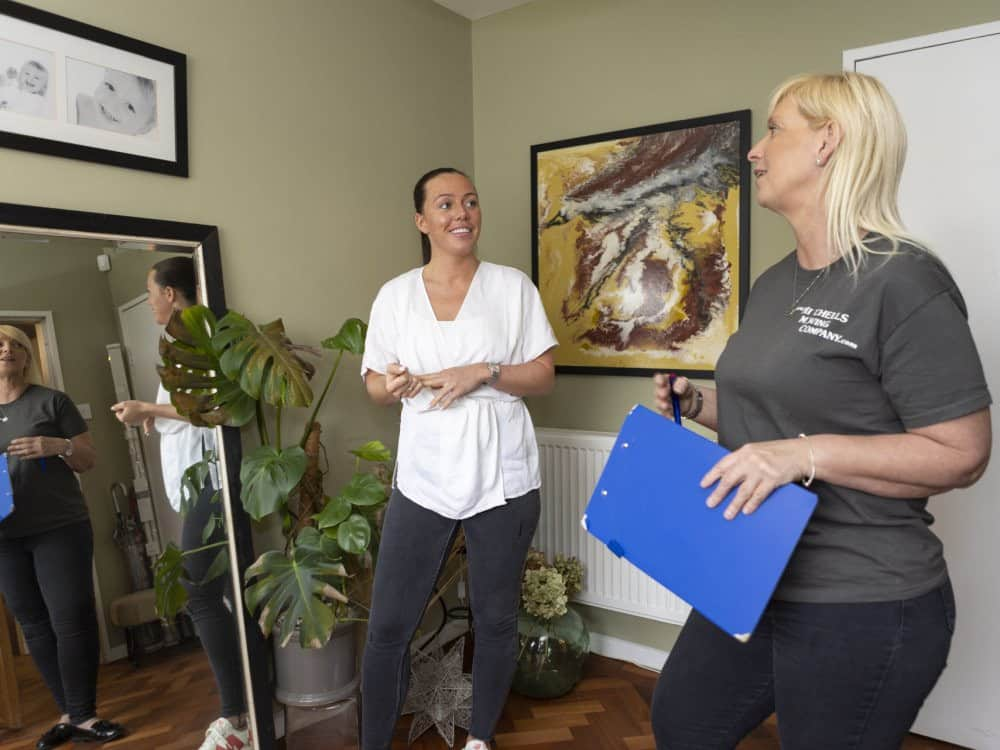 Why choose Penge?
Penge is an area of South East London in the London Borough of Bromley, and has a population of around 19,000 people. The area is well connected to London and Kent through its two train stations, and the high street is full of facilities for residents to use. There are multiple different restaurants and bars, as well as a selection of local pubs to choose from including the Bridge House, a gastropub next to Penge West station with a large beer garden perfect for the summer months. There are a number of open green spaces dotted around Penge which are open for the public to use, such as Penge Recreation Ground. There is a basketball court and playground to provide entertainment for all ages, and this is a great place to get some exercise. With its transport connections and wide range of shops, Penge has all the amenities you will need.
How can we help with
removals in Penge?
Moving is stressful. There's so much to do, and it feels like there's never enough time. You have enough to worry about when you're moving – the last thing you need is added stress from your removal company. Mitchells Moving Company is here to help. We provide a full range of removals services in Penge, from packing and unpacking to cleaning and clearance, ensuring that the process goes as smoothly as possible for you. With our years of experience in the industry, we know how to make your move easy and stress-free.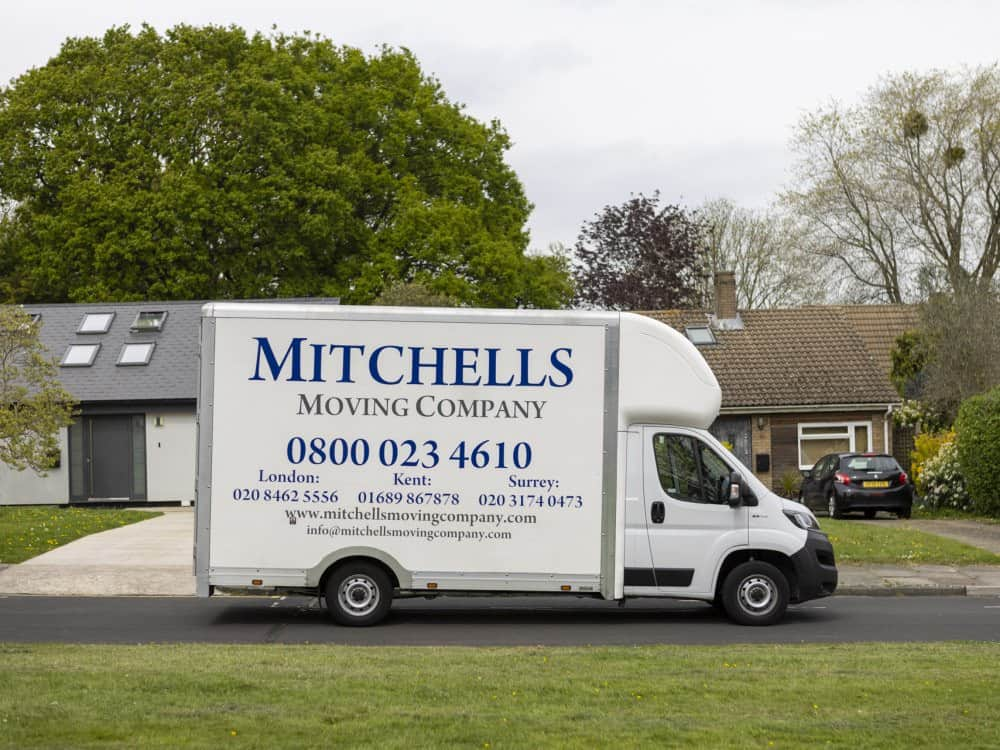 Why choose Mitchells Moving Company
for removals in Penge?
Mitchells Moving Company is here to help. We have years of experience in the removals industry and we're fully insured for your peace of mind. We'll handle your belongings with care and get them to your new home safe and sound.

Industry experience dating back to 1980
We're a family business that has some team members that have more than 40 years. Our team has a lot of experience in the industry, so we know how to keep your belongings safe and transport them reliably. We're also proud to offer a 100% satisfaction guarantee on all our services.

Personal communication with customers
You need a removal company that you can trust. One that will take care of everything for you so that you don't have to worry about a thing. We are that removal company. With years of experience, we understand the importance of personal communication and customer service. We provide a comprehensive service so that you can relax and focus on your move.

Start-to-finish services
House removals can be incredibly stressful. There are so many things to think about, from packing up your belongings to finding a new place to live. Start-to-finish services from our company will take care of everything for you. We'll clean your old place, get rid of any unwanted items, and even help you move your belongings to your new home. Why not let us take the stress out of moving house?

Modern, detail-oriented processes
We're here to help make your house move as smooth as possible. Our experienced team will take care of everything for you, from packing your belongings securely, to driving them safely to your new home. We use modern methods and equipment that make moving large items a breeze – so you can relax and focus on the other important aspects of your move.
Professional packing
for removals in Penge
Moving is stressful. Packing up all your belongings, getting everything ready for transport, and making sure nothing gets damaged in the process can be a huge headache. Not only is moving a hassle, but it can also be incredibly expensive. Between hiring a moving company and buying packing materials, you could end up spending hundreds or even thousands of dollars. By using our professional packing service, you can avoid most of the stress and expense associated with moving. Our experienced packers will take care of everything for you, so you can relax and focus on your new home.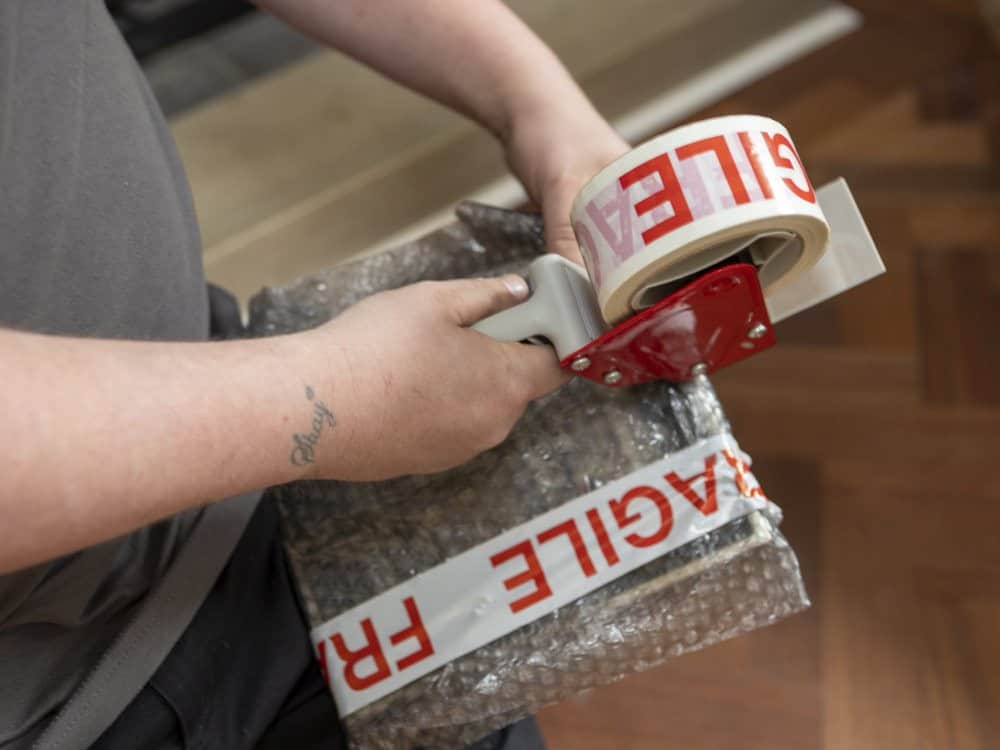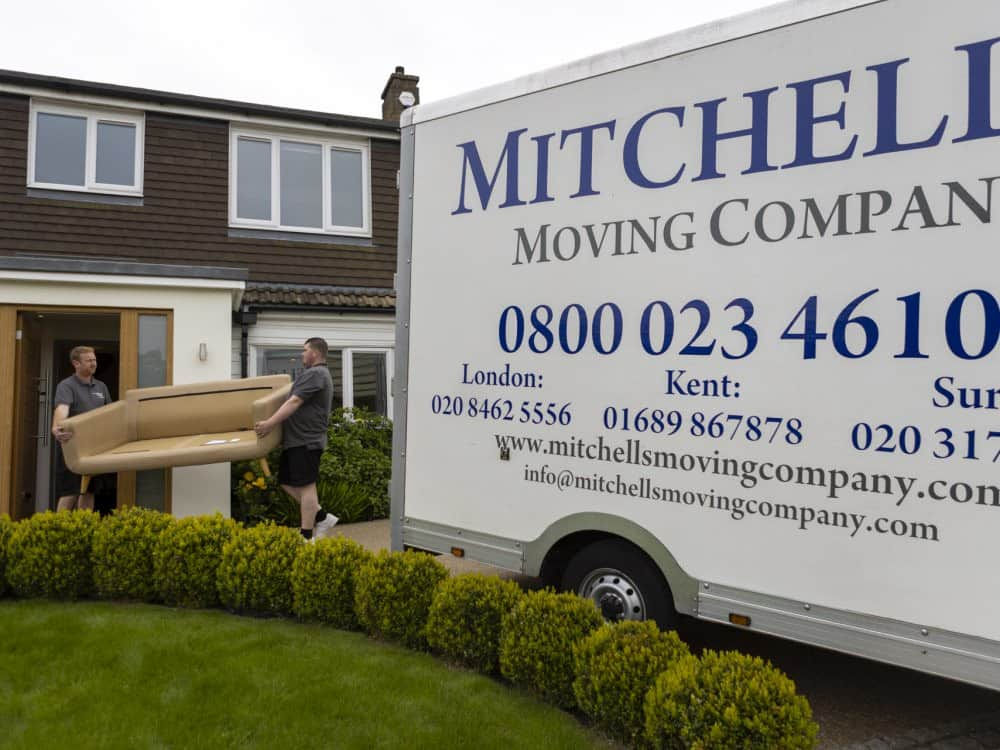 Removal storage
in Penge
You've just moved into a new place, but you can't move your furniture in until the renovations are done. What do you do? It's not easy to move all your belongings into a storage unit and hope that they're still in one piece when you finally get around to moving them out again. Mitchells Moving Company offers removal storage services in Penge. We have different-sized units available for rent, so you can choose the one that best suits your needs. Plus, our secure facilities will give you peace of mind knowing that your items are always safe.
Estate and letting agents
in Penge
Are you hoping to move to Penge? These local estate and lettings agents have the expertise to help you find your ideal property within the area.
Agents R Us
VALG Property Ltd
Property World
Louise Black Real Estate
Mann Sales & Letting Agents Sydenham
Acorn Estate Agents
Robinson Jackson
Barnard Marcus Estate Agents
Venndor Property
The Address Property Agents
Hunters Estate Agents Sydenham
Hunters Estate Agents & Letting Agents In Forest Hill
haart
Foxtons
Winkworth Estate Agents
Mann Sales & Letting Agents Beckenham
Townends
Acorn Crystal Palace Estate Agents
The Rightmove Inn Ltd
Winkworth
Agents R Us
Hunters
Townends
Multi Lets Properties Ltd
George Proctor & Partners
Petermans Estate Agents In West Dulwich
Crown Lets 4 U Estate Agents
Benjamin Matthews Estate Agents
Kingsburys Estate Agents
Hunters Estate Agents & Letting Agents Bromley & Chislehurst
London Lettings
Lets Move Estate Agents
Home2u
Langley Estate Agents
Martin & Co Streatham Letting & Estate Agents
Kings Property Consultancy Ltd
Mann Sales & Letting Agents Catford
Hunters Estate Agents & Letting Agents Camberwell
Haart Estate Agents
Hyde & Rowe
Northwood Ltd
Jollye & Wood
La Casa Property Services
Kinleigh Folkard & Hayward
Conveyancing solicitors
in Penge
The local conveyancing solicitors are here to help with your move to Penge. Allow them to minimise the hassle within the buying and selling process so that you can focus on looking forward to your move.
Amphlett Lissimore
P J H Solicitors
Legal Made Simple
M T A Solicitors
Lawstore Conveyancing
Marsons Solicitors
Amphlett Lissimore
Eden Vale Solicitors
Amphlett Lissimore a QualitySolicitors Firm
House Conveyancing
Hall & Co Solicitors
Capital Conveyancing
Greater London Solicitors Limited
Premier Direct Law
Greater London Solicitors Limited
Ask Me About Housing
Wellers Law Group LLP
Welbeck Anin Solicitors
C N C Searches Ltd
Taylor Rose MW South Croydon
Beverley Morris & Co
Topstone Solicitors
Kidd Rapinet / Miller Evans & Co Solicitors
Regents & Co. Solicitors
Grant Saw Solicitors
Batchelors Solicitors
I. Solicitors
Glazer Delmar Solicitors
Walter Saunders
Broadway Solicitors
Thackray Williams LLP
Spencer Lockwood Conveyancing
Deygoo & Co Solicitors & Commissioners for Oaths
Cunningtons LLP Solicitors
Wimal & Co
Tinklin Springall
SPL Spanish Lawyers
Spencer Lockwood Conveyancing
Cunningtons
Bestway Solicitors
Thackray Williams LLP
Charles Allotey & Co
Anthony Gold Solicitors
Bestway Solicitors
Hartwig Solicitors
Mary Monson Solicitors
Augustine Clement Solicitors
Gaffrey Brown Solicitors LLP
Wellers Law Group LLP
Khans Solicitors
Anthony Gold
Kidd Rapinet LLP
L & A Agency Services Ltd
Regents Pak Chambers
Curzon Green Solicitors
Pinney Talfourd Solicitors
Taylor Rose MW London Bridge
Taylor Rose MW Wimbeldon
Gibson Young Solicitors LLP
Taylor Rose MW Brixton
Waterstone Solicitors
Baker Law
X-Press Legal Services
Legal Cost Finance
Crown Law Solicitors LLP
Cook Taylor Woodhouse
Wainwright & Cummins LLP
HBC Conveyancing
Taylor Rose MW
Phew Conveyancing
Alfred James & Co Solicitors LLP
R O C K Solicitors
Gans & Co Solicitors LLP
Amphlett Lissimore
Amphlett Lissimore
James Morgan Solicitors
Charles Hill & Co Solicitors
Farani Taylor
Manak Solicitors LLP
Bishopsgate Law
Dean Manson LLP Solicitors
Express Conveyancing
Gordon & Thompson Ltd
R & C Property Lawyers LLP
Connaught Law Ltd
Docklands Solicitors LLP
A & C Solicitors
Notary Public London – Stephen Yiu
Hunters Law LLP
Taylor Rose MW New Addington
Conveyancing Data Provider Experts
RG Law
Lifetime Legal
John Nash & Co Solicitors
Courtyard Solicitors LLP
Taylor Rose MW Fulham
Clarkson Wright & Jakes – Solicitors & Notaries
Oak Solicitors Ltd
Cahill De Fonseka Solicitors
Taylor Rose MW Wallington
Levi Solicitors LLP
Sabeers Stone Greene Solicitors
E Thomas & Co
KT Solicitors Ltd
Thamina Solicitors Ltd
Aletta Shaw Solicitors
Morr & Co
Oasis Solicitors
Peacock & Co Solicitors
Woolsey Morris & Kennedy Solicitors
Manak Solicitors
Wilford Smith Solicitors
Giambrone Law
Lifetime Legal
Conveyancing Calculator
Russell-Cooke Solicitors
Fitzgerald Corbin & Co
Conveyancing Index
Mobile Solicitor
Affinity Legacy Planning LLP
Anthony Gold
R S L Law
Ashley Wilson Solicitors LLP
LEA Multiservices Ltd
K L R Solicitors
Primary schools
in Penge
Are your little ones starting school soon? There are a range of primary schools within the Penge area that could be the ideal fit for their needs.
St John's Church Of England Primary School
St Anthony's Roman Catholic Primary School
Barbara Njau English Tuition
Churchfields Primary School
Churchfields Primary School
Our Lady & St Philip Neri Roman Catholic Primary School
Balgowan Primary School
St Bartholomews's Church Of England Primary School
Haseltine Primary School
Kelvin Grove Primary School
Adamsrill Primary School
Worsley Bridge Primary School
Orchard Way Primary School
Cypress Primary School (Upper School)
Monks Orchard Primary School
Holy Trinity Church Of England Primary School
All Saints C Of E Primary School
Perrymount Primary School
Eliot Bank Primary School
Marian Vian Primary School
First Class Learning – Beckenham Learning Centre
Dalmain Primary School
South Norwood Primary School
George's Primary School
Kingswood Primary School
Rockmount Primary School
Elfrida Primary School
Genius Tuition
St Augustine's Catholic Primary School & Nursery
Kilmorie Primary School
Dulwich Wood Primary School
JG Educate Ltd
Kingswood Primary School
Athelney Primary School
Falcon Education
Heavers Farm Primary School
St Thomas Becket Catholic Primary School
Rathfern Primary School
Horniman Primary School
Clare House Primary School
St Luke's Church Of England Primary School
St John Baptist Southend Church Of England Primary School
Fairlawn Primary School
Unicorn Primary School
St William Of York Catholic Primary School
Bens Home Tutoring
Downsview Primary & Nursery School
The Woodside Primary School
St Francesca Cabrini Catholic Primary School
John Stainer Primary School
Crown Lane Primary School
Goodrich Community Primary School
Selsdon Primary & Nursery School
Tutors Near Me
Maths Mad
St Anthony's Catholic Primary School
David Livingstone Academy
St James The Great Rc Primary & Nursery School
Holbeach Primary School
Rushey Green Primary School
Kensington Avenue Primary School
Langley Park Primary School
Torridon Primary School
Downderry Primary School
Hollydale Primary School
SquireClub
Rosendale Primary School
John Donne Primary School
Marvels Lane Primary School
Learn Log Tutoring
Forster Park Primary School
Valley Primary School
St Peter & Paul Catholic Primary School
Heber Primary School
Private Russian Tuition & Translation
Hitherfield Primary School & Children's Centre
Ecclesbourne Primary School
Good Shepherd Catholic Primary School
Kip Mcgrath
St Margaret's Lee C Of E Primary School
St John's Cofe Primary School
Burnt Ash Primary School
Gordonbrock Primary School
Sunnyhill Primary School
Oval Primary School
Parish Church Of England Primary School
Sandhurst Primary School
Bandon Hill Primary School
Turney Primary & Secondary Special School
St Mary's Lewisham Church Of England Primary School
Streatham Wells Primary School
St Mary Magdalen's Catholic Primary School
St George's C Of E Primary School
St Francis R C Primary School
Fenstanton Primary School
Ivydale Primary School
Launcelot Primary School
Mottingham Primary School
St Mark's Church Of England Primary School
Immanuel & St Andrew Church Of England Primary School
Reliance Academy
St John's & St Clement's Church Of England Primary School
Bessemer Grange Primary School
Morden Primary School
Gorringe Park Primary School
Ashmole Primary School
St Winifred's Catholic Primary School
Bellenden Primary School
Hawes Down Primary School
Hawes Down Primary School
Courtwood Primary School
St Saviour's Catholic Primary School
St Jude's Church Of England Primary School
Harris Academy Purley
The Link Day Primary School
Goose Green Primary & Nursery School
Reay Primary School
Scotts Park Primary School
St Mary Magdalene Church Of England Primary School
Jessop Primary School
William Morris Primary School
EIM Tutors
Lyndhurst Primary School
Transport links
in Penge
It's easy to travel to and from Penge. Discover the transport connections you can take advantage of when living in the area.
Rail
Kent House Rail Station
Penge West Rail Station
Penge East Rail Station
Bus stops
Kent House
Penge East
Penge West Station
High Street Penge West Station
Avenue Road (SE20)
Blandford Road (BR3)
Clevedon Road
Crystal Palace Park
Crystal Palace Park Road Penge
Thicket Road
Lennard Road
Parish Lane
High Street Maple Road
Penge Crooked Billet
High Street Green Lane
Penge Sainsbury's
Green Lane Raleigh Road
Penge Lane
Springfield Rd Lawrie Park Rd
Studland Road
Sydenham Avenue
Thesiger Road Whateley Road
Thesiger Road
Trenholme Road
Crystal Palace Park Road Charleville Circus
Penge Pawleyne Arms
Penge Sainsbury's
Tram stops
Avenue Road Tram Stop
Beckenham Road Tram Stop
Avenue Road Tram Stop
Restaurants in Penge
Local restaurants are a huge draw for people living in Penge. Get a taste for the best places to eat within the area.
Hayaku Sushi Cafe
Will's Fish & Chips
Penge Masala
Yummy House
Nemo's
K F C
McDonald's
Jz's Catering
Fantime
Morley's
Bizim Mangal
Tah Group Ltd
Serbet
The Fish Bar
Belash Tandoori
Chicken World
Sicilian Art
Bridge House
Tasty Fish Bar
Fat Fig
El Molino Tapas & Restaurant
Amazing Grace Restaurant
Gurkhas Restaurant
Places of worship
in Penge
There are a range of places to worship in Penge, allowing you to maintain your faith when living in the area.
Johns C of E Church
The Salvation Army Church
Penge Baptist Church
The New Congregation Of Cherubim Church
Anthony of Padua
Christ Church
Michael & All Angels
Avenue Baptist Church
All Saints C of E Church
Grove Centre Church
Beckenham Baptist Church
Our Lady & St Philip Neri Catholic Church
Greek Orthodox Church
Church Of The Resurrection
Deutsche Ev Kirche
The Salvation Army Church
St Pauls C Of E Church
Churches & Other Places of Worship
Holy Trinity Church
St Edmund Of Canterbury Catholic Church
The New Testament Church of God (Rehoboth)
Christchurch Church of England
St John Coptic Orthodox Church
St George's Parish Church
Perry Rise Baptist Church
Beckenham Methodist Church
Beckenham Methodist Church
World Harvest
St Stephens Church
Jubilee Harvest Church
Linh Son Buddist Association
South Norwood Baptist Church
Quakers Religious Society of Friends
Kingdom Hall of Jehovah's Witnesses
St Chad's Church
Crystal Palace Community Church
Crystal Palace Community Church
Emmanuel Church West Dulwich
Living Springs International Church
Virgo Fidelis RC Church
I S K C O N South London
Dunstan's Parish Church Bellingham
Church of the Living God
R C C G Faith Chapel
The Annunciation & St Augustine Catholic Church
Unity London
Georges Christ Church St. Pauls
Lukes Church Woodside
Barnabas C of E Church
Christ Apostolic Church Balm of Gilead
Catford Synagogue
London Spanish Speaking Charismatic Baptist Church
Rock – I Ministries
Christ Embassy Catford
Elim Pentecostal Church
International Zen Association UK
Johns Church
Deeper Life Bible Church
Mersham Road Fellowship
The Woodside Baptist Church
Royalhouse Chapel IMC
Shiloh Worship Centre
Eleos Charitable Trust
Sacred Heart Convent
Beulah Family Church
St William Of York Church
Liberty Chapel (Church for All Nations)
Born Again Revival Tabernacle Croydon
High View
The Salvation Army Church
West Norwood Spiritualist Church
Anointed Apostolic Church
St Pauls C Of E Church
Croydon Community Church
Freedom House for All Nations
International Christ Community Centre
Diamonds International Christian Ministries
Cathedral International
Pawsons Road Baptist Church
St Matthew's Roman Catholic Church
St Oswalds Church Hall
Trinity Baptist Church
Brook Lane Community Church
Croydon & District Synagogue
Croydon Seventh Day Adventist Church
St Laurence Catford
Winners Chapel
St Luke's Church
Our Lady of the Annunciation R C Church
Praise Baptist Church
True Vine Centre
St Thomas More Roman Catholic Church
St Andrews Church
Christchurch United Reformed & Methodist Church Centre
The Salvation Army Church
Chatsworth Baptist Church
Lansdowne Evangelical Free Church
Living Waters Apostolic Church
Mount Zion Seventh Day Church Of God UK International Conference
The Salvation Army Church & Community Centre
The Parochial Church Council for All Saints Church
Restoration World Revival Church
All Saints West Dulwich
St Mildred's C Of E Church
Churchdown Christian Centre
Unique Salvation Ministries
Bromley & District Reform Synagogue
Christ Church Bromley
Catford Assemblies of God Pentecostal Church
Redemption Faith Worship Centre Ltd
Lewisham Islamic Centre
Lewisham Seven Day Adventist
All Nations Christian Centre Church
Gloria Gold Ministry
Cornerstone Christian Centre
Mark
The Gospel Faith Mission
Elim Pentecostal Church
First Church of Christ Scientist
Church of the Nazarene
Emmanuel Inspirational Church of God
Refuge Temple
Prophetic Resurrection Ministry
St Barnabas Parish Hall
Junction Community Church N T A
Ransom Church of God Universal Fellowship
Bromley Town Church
New Life Assembly
Croydon Methodist
Restoration Ministries International
Croydon Spiritualist Church
The Salvation Army Church
The Good Shepherd R C Church
West Wickham & Shirley Baptist Church
New Creation Evangelistic Ministry
West Croydon Baptist Church
The Temple of Truth Church
Ambassadors of Grace Ministries
Augustine's Church
Cast Your Burden Upon Jesus
New Testament Church of God
Church of God Seventh Day Sabbath Keeping
Hayes Free Church
Mark's Church
Christian Science Church
Greater Evangelism World Crusade Church
Norbury Baptist Church