Is a house move on the horizon for you? With this process can sometimes come some stress. That's why you need an expert, professional removals company to take the worry off your shoulders. Mitchells Moving Company is the removal firm for you! Our decades of industry experience allow us to offer seamless removal services in Lambeth, providing everything our customers could need. Every service is tailored to our customers – every quote is individual, and we treat your home with utmost care and respect.
If you're looking for the best removals company to help you on moving day in Lambeth, call us on 0800 023 4610.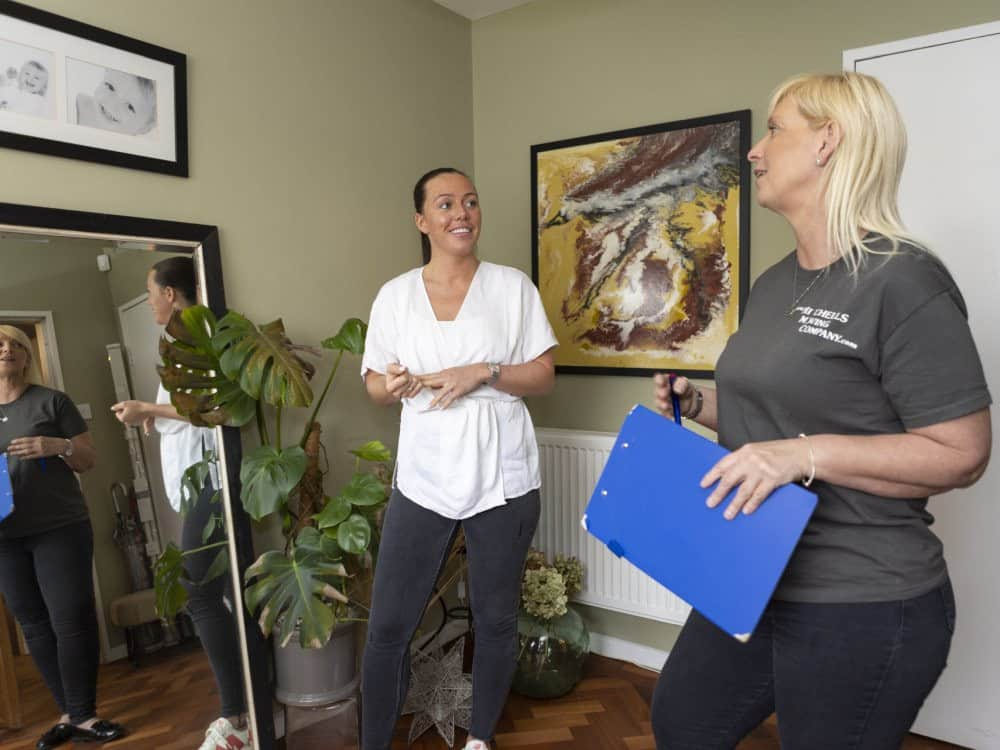 Why choose Lambeth?
Found within the London Borough of Lambeth, the district of Lambeth is home to around 10,000 people and is popular for its close proximity to Central London. The area is located on the banks of the river Thames, and has plenty to offer in terms of activities and sights to see. There are a number of pubs and bars throughout the area to keep residents and commuters entertained, including The Pineapple pub, which has a large selection of beers and shows live sport. There is also a large selection of restaurants, serving everything from Greek to Japanese cuisine. In terms of things to do, the nearby Imperial War Museum offers you the chance to step back in time, as well as Lambeth Palace and the Garden Museum located by the river with more history to immerse yourself in. There is no shortage of ways to entertain yourself and your family in Lambeth.
How can we help with
removals in Lambeth?
Our removals services will ensure the process goes smoothly when you move in Lambeth. We provide everything you could need, from a full packing service to a clearance service, helping you to rid your home of clutter. The team at Mitchells Moving Company is experienced and caring – we will do everything we can to aid you in your move. Our services are seamless, covering every aspect of the removal process with ease.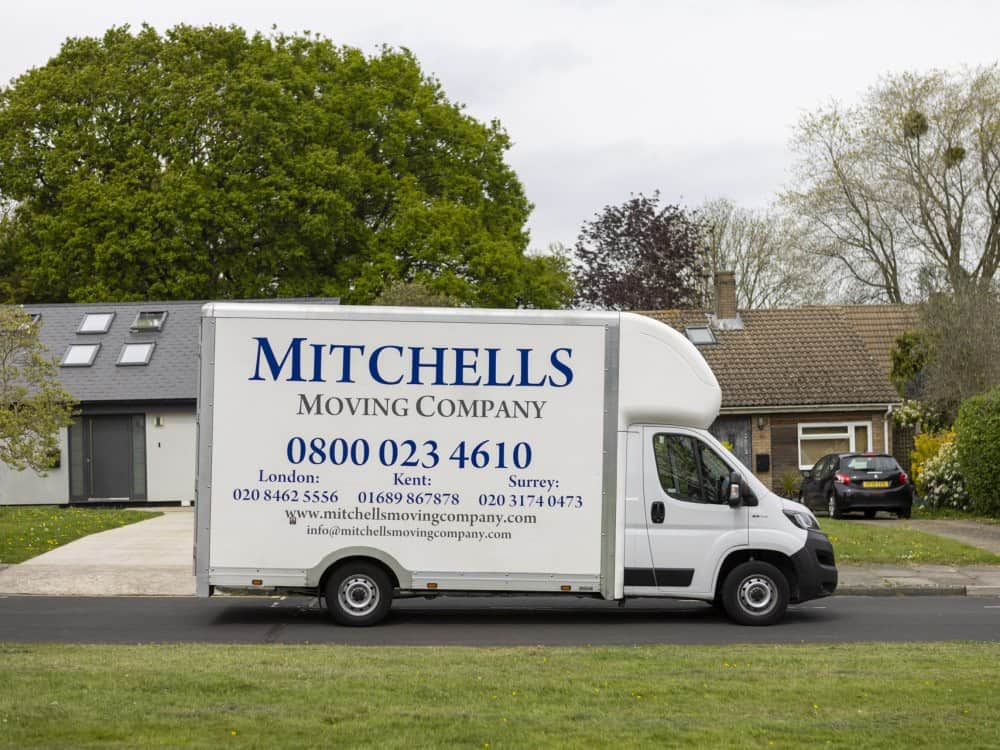 Why choose Mitchells Moving Company
for removals in Lambeth?
Here at Mitchells Moving Company, we prioritise giving our customers a comprehensive, reliable service. We know how to take the stress off your shoulders when you're undergoing a domestic move in Lambeth.

Industry experience dating back to 1980
We're a family business, and many members of our team have experience in removals dating back more than 40 years. After this amount of time in the industry, we know the best ways to keep your belongings safe and transport them reliably.

Personal communication with customers
We know that moving can sometimes seem hectic. With our comprehensive service, we'll take the worry out of your hands so that you can focus on the excitement of your move. We provide reassurance and security within your removal process.

Start-to-finish services
For every service you could need pertaining to house removals, come to us. We deal with everything, from end of tenancy house cleaning to disposing of your hot tub. Why not save time and invest in removals services from one company?

Modern, detail-oriented processes
During our house removals, we use modern vans that are specifically designed to handle a domestic move. We have support vehicles on hand should you need them, and the capability to move large items without hassle. We pack methodically to create ease once we reach the destination.
Professional packing
for removals in Lambeth
Working with Mitchells Moving Company as your house packing experts will take the stress off your hands. If you undertake the packing or clearing process by yourself, you could be packing up your home for weeks. Living out of suitcases isn't pleasant! That's why investing in our professional packing process will allow you to live your daily life right up until your move. Our packers will usually come to your home the day before and will pack your belongings quickly and efficiently. Eliminate your stress by working with us.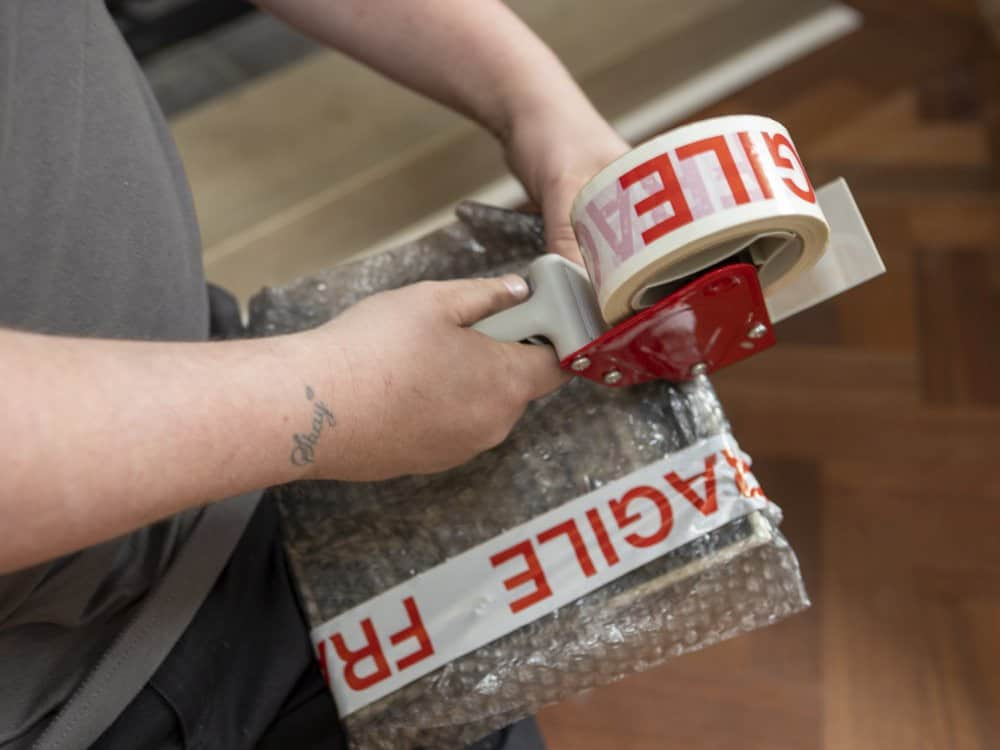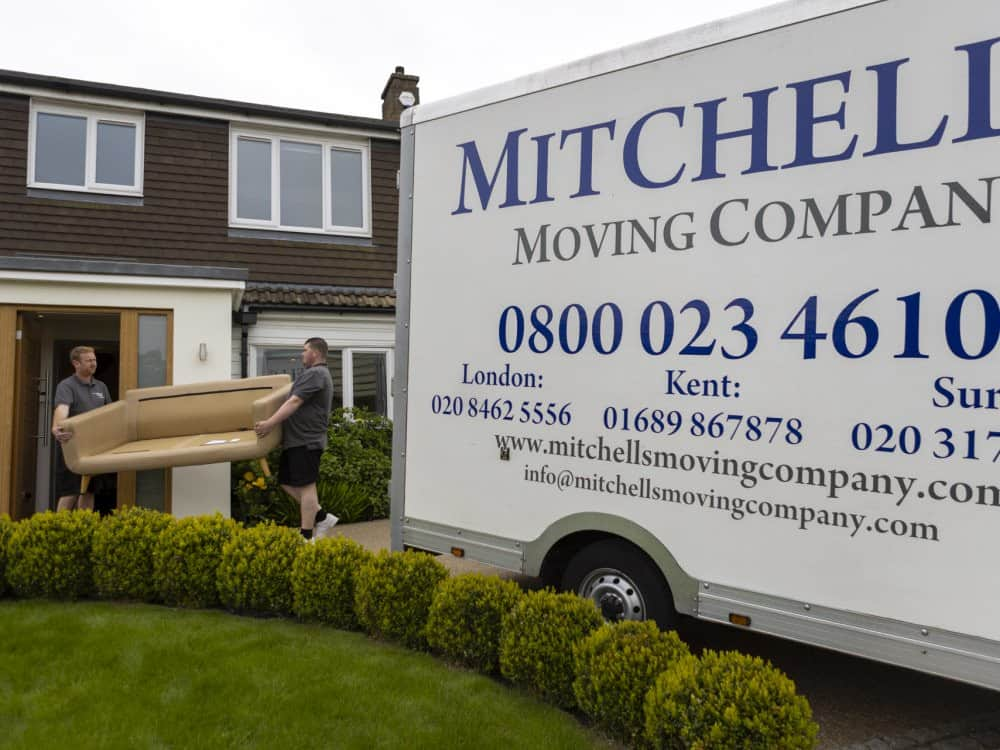 Removal storage
in Lambeth
Have you found yourself needing somewhere to store your items? Perhaps your new home is having renovations before you can move your furniture into it, or you're downsizing and need some storage space… With Mitchells Moving Company, you can rent a storage space for any amount of time for the size you require. Protected with CCTV, alarm systems, codes, and padlocks, you can trust that your belongings will be completely secure at all times.
We regularly work in these areas of South East London