Is a house move on the horizon for you? With this process can sometimes come some stress. That's why you need an expert, professional removals company to take the worry off your shoulders. Mitchells Moving Company is the removal firm for you! Our decades of industry experience allow us to offer seamless removal services in Dulwich, providing everything our customers could need. Every service is tailored to our customers – every quote is individual, and we treat your home with utmost care and respect.
If you're looking for the best removals company to help you on moving day in Dulwich, call us on 0800 023 4610.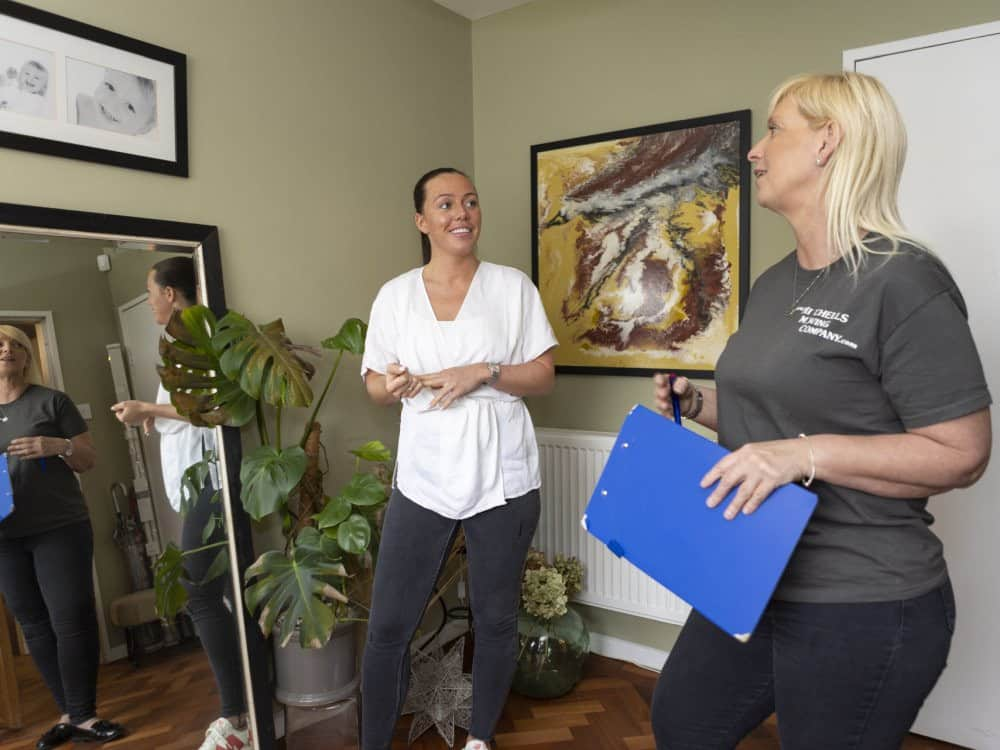 Why choose Dulwich?
Dulwich is an area made up of Dulwich Village, East Dulwich, and West Dulwich, which mostly falls within the London Borough of Southwark. The area has a population of around 11,000 people and is known for being an affluent neighbourhood with many green spaces. At the centre of the area is Dulwich College, a widely renowned secondary school with state-of-the-art facilities and large grounds. Along the College Road, you will find a number of local restaurants and bars offering different foods from around the world. You will also find Dulwich Park just off this road, which has The Dulwich Clock café, a boating lake and sports facilities to offer, making it a great place to spend a sunny day with the family. The Horniman Museum and gardens are nearby, which is home to a range of historical artefacts, an aquarium and a butterfly house for all ages to enjoy. There is no shortage of ways to keep entertained in Dulwich.
How can we help with
removals in Dulwich?
Our removals services will ensure the process goes smoothly when you move in Dulwich. We provide everything you could need, from a full packing service to a clearance service, helping you to rid your home of clutter. The team at Mitchells Moving Company is experienced and caring – we will do everything we can to aid you in your move. Our services are seamless, covering every aspect of the removal process with ease.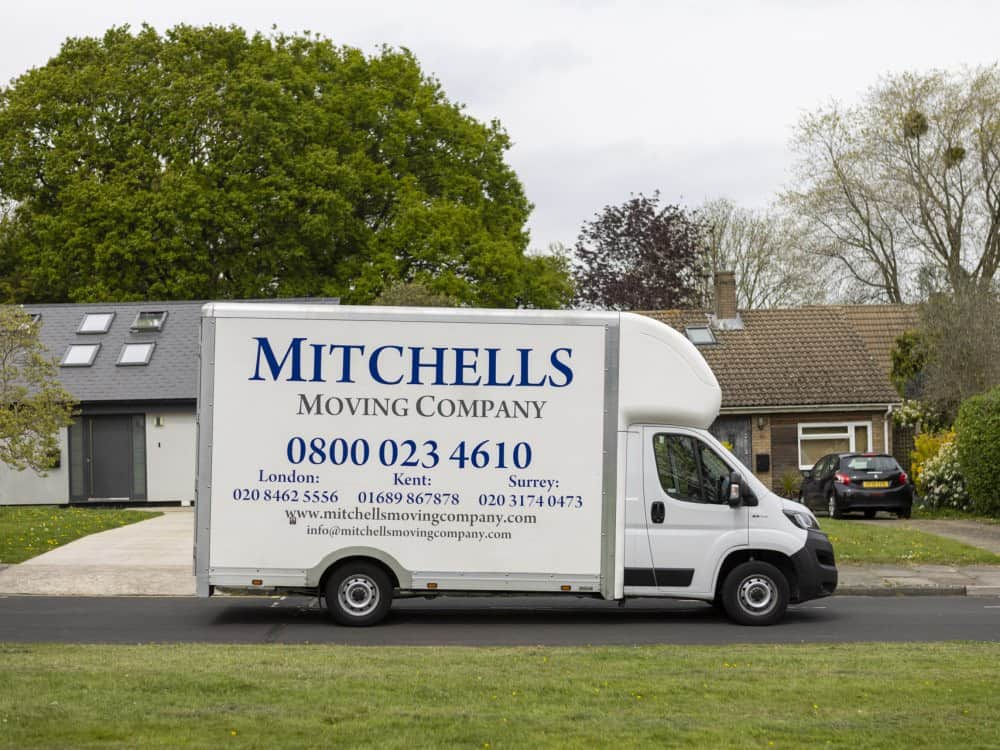 Why choose Mitchells Moving Company
for removals in Dulwich?
Here at Mitchells Moving Company, we prioritise giving our customers a comprehensive, reliable service. We know how to take the stress off your shoulders when you're undergoing a domestic move in Dulwich.

Industry experience dating back to 1980
We're a family business, and many members of our team have experience in removals dating back more than 40 years. After this amount of time in the industry, we know the best ways to keep your belongings safe and transport them reliably.

Personal communication with customers
We know that moving can sometimes seem hectic. With our comprehensive service, we'll take the worry out of your hands so that you can focus on the excitement of your move. We provide reassurance and security within your removal process.

Start-to-finish services
For every service you could need pertaining to house removals, come to us. We deal with everything, from end of tenancy house cleaning to disposing of your hot tub. Why not save time and invest in removals services from one company?

Modern, detail-oriented processes
During our house removals, we use modern vans that are specifically designed to handle a domestic move. We have support vehicles on hand should you need them, and the capability to move large items without hassle. We pack methodically to create ease once we reach the destination.
Professional packing
for removals in Dulwich
Working with Mitchells Moving Company as your house packing experts will take the stress off your hands. If you undertake the packing or clearing process by yourself, you could be packing up your home for weeks. Living out of suitcases isn't pleasant! That's why investing in our professional packing process will allow you to live your daily life right up until your move. Our packers will usually come to your home the day before and will pack your belongings quickly and efficiently. Eliminate your stress by working with us.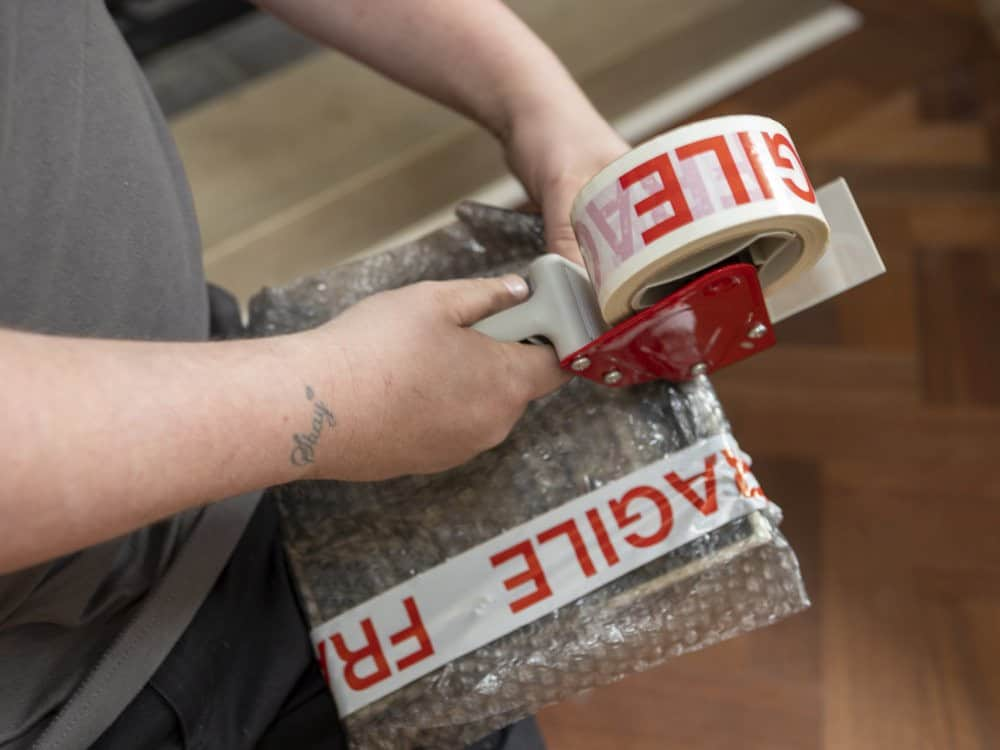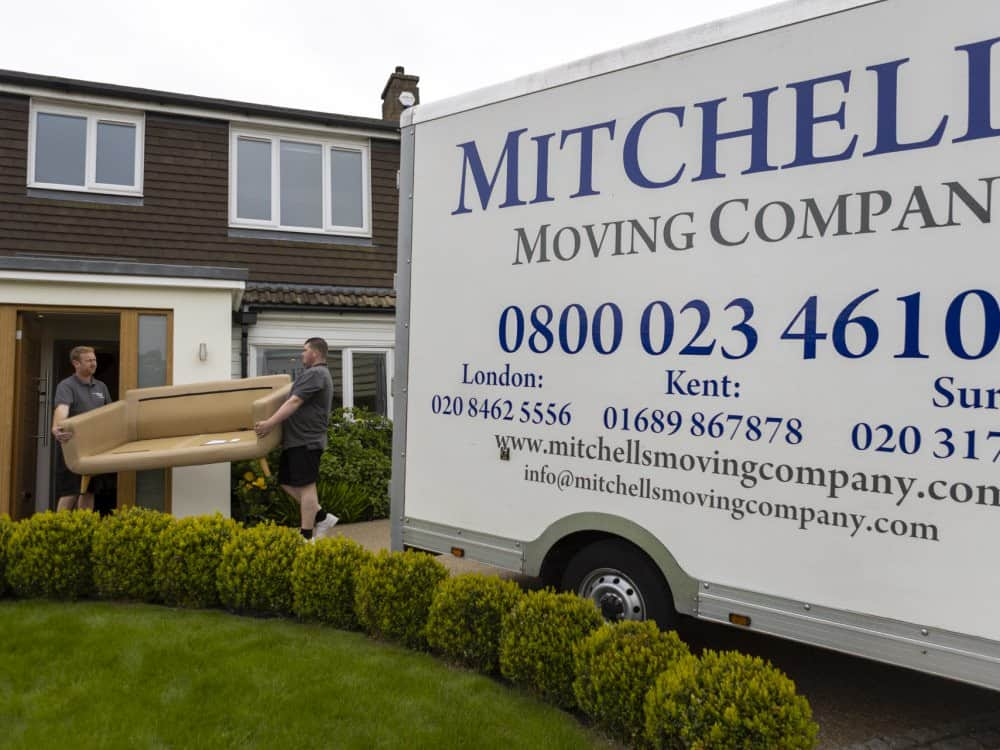 Removal storage
in Dulwich
Have you found yourself needing somewhere to store your items? Perhaps your new home is having renovations before you can move your furniture into it, or you're downsizing and need some storage space… With Mitchells Moving Company, you can rent a storage space for any amount of time for the size you require. Protected with CCTV, alarm systems, codes, and padlocks, you can trust that your belongings will be completely secure at all times.
Primary schools
in Dulwich
Are your little ones starting school soon? There are a range of primary schools within the Dulwich area that could be the ideal fit for their needs.
Dulwich Wood Primary School
Rosendale Primary School
Turney Primary & Secondary Special School
St Anthony's Catholic Primary School
Private Russian Tuition & Translation
Goodrich Community Primary School
Heber Primary School
Kingswood Primary School
Kingswood Primary School
Eliot Bank Primary School
Horniman Primary School
Kelvin Grove Primary School
&art
St Luke's Church Of England Primary School
Fenstanton Primary School
Bessemer Grange Primary School
St Jude's Church Of England Primary School
Goose Green Primary & Nursery School
Holy Trinity Church Of England Primary School
Fairlawn Primary School
Streatham Wells Primary School
Dalmain Primary School
St. George's Primary School
Hitherfield Primary School & Children's Centre
Jessop Primary School
Barbara Njau English Tuition
St Francesca Cabrini Catholic Primary School
Jubilee Primary School & Children's Centre
Lyndhurst Primary School
St Bartholomews's Church Of England Primary School
St John's & St Clement's Church Of England Primary School
St Saviour's Church Of England Primary School
Falcon Education
Holy Trinity Church Of England Primary School
Crown Lane Primary School
Rockmount Primary School
Perrymount Primary School
John Donne Primary School
Hollydale Primary School
Christ Church Streatham Church of England Primary School
John Stainer Primary School
Bellenden Primary School
Hill Mead Primary School
Sunnyhill Primary School
Richard Atkins Primary School
Maths Mad
Sudbourne Primary School
Corpus Christi Catholic Primary School
All Saints C Of E Primary School
Transport links
in Dulwich
It's easy to travel to and from Dulwich. Discover the transport connections you can take advantage of when living in the area.
Rail
Sydenham Hill Rail Station
Bus stops
Allison Grove
Droitwich Close
Dulwich College
Dulwich Park Queen Mary's Gate
Dulwich Wood Avenue
Fountain Drive
Crystal Palace Parade Fountain Drive
Grove Tavern
Horniman Park
Ildersly Grove
Bowen Drive
Dulwich Wood Park Kingswood Drive
Kingswood Drive College Road
Lordship Lane Wood Vale
Lordship Lane Estate
Southwark Sports Ground
Wells Park Road
Dulwich Wood Park College Rd
Sydenham Hill Rail Station
Kingswood Library
Giles Coppice
Kingswood Estate Seeley Drive Shops
Restaurants in Dulwich
Local restaurants are a huge draw for people living in Dulwich. Get a taste for the best places to eat within the area.
Majabi Grill
Beauberry House
Indigo
Dulwich Lyceum
Rocca Ltd
Porcini
Pizza Express
The Real Greek
The Grove
Hanush
Barcelona Tapas Bar & Restaurant
Magic Wok
E E House
Village Masaleh
Ee House
Woo Lot
Mr Liu
Lombok
The Chutney
Curry Cabin
SAZ
Sorrento
148 Chinese
The Lordship Pub
The Dulwich Wood House
Woody Grill
The Saray Restaurant
New Golden Wok
Olleys Fish Experience Restaurant
K F C
Memsaab Indian Cuisine
Parks Edge Bar & Kitchen
Next Door
Olley's Fish Experience
Efes Restaurant
Spinach
Siam Niyom
Ak Chicken
Maria's Tortilla
Koz Mediterranean Restaurant
Morley's
Ace Plaice Ltd
Bickles Jamaican Restaurant & Bar
Dulwich Tandoori
Mr Francatelli
O Girasol
Subway
Places of worship
in Dulwich
There are a range of places to worship in Dulwich, allowing you to maintain your faith when living in the area.
High View
Emmanuel Church West Dulwich
The Parochial Church Council for All Saints Church
All Saints West Dulwich
St Thomas More Roman Catholic Church
London Spanish Speaking Charismatic Baptist Church
Christchurch United Reformed & Methodist Church Centre
St Barnabas Parish Hall
Deeper Life Bible Church
St Stephens Church
West Norwood Spiritualist Church
Churches & Other Places of Worship
New Testament Church of God
Chatsworth Baptist Church
International Christ Community Centre
Restoration Ministries International
Church of God Seventh Day Sabbath Keeping
The Gospel Faith Mission
Herne Hill Baptist Church
Lansdowne Evangelical Free Church
St Matthew's Roman Catholic Church
All Nations Christian Centre Church
Dulwich Grove United Reformed Church
The Temple of Truth Church
New Life Assembly
St Pauls Church
Cathedral International
St Luke's Church
Grove Centre Church
Eleos Charitable Trust
Herne Hill United Church Methodist Reformed
Kingdom Hall of Jehovah's Witnesses
Trinity Baptist Church
Cast Your Burden Upon Jesus
St John The Evangelist East Dulwich
St Simon & Jude Church
Church of the Living God
Deutsche Ev Kirche
Holy Trinity Church
Living Springs International Church
Church Of The Resurrection
Virgo Fidelis RC Church
St Philip & James R C Church
Greek Orthodox Church
Quakers Religious Society of Friends
Sacred Heart Convent
Brixton Hill Islamic Centre
The Salvation Army Church
International Zen Association UK
We regularly work in these areas of South East London